Instagram has become a hub for young, talented people to show off their skills and gain recognition. Unsurprisingly, many of the most famous Instagram models are also very young. These youngsters are all teens and pre-teens who have made a name for themselves on this one of the world's most popular social media platforms. Some have huge followings in the hundreds of thousands and even millions, while others have only been on Instagram for a few months.
Regardless of their current size and status, these youngsters are all making waves in the fashion world by showing off their unique style and sharing it with the world!
From the most beautiful teen models to the most famous social media stars, read on and learn how these 14 models' fame made their millions of followers and millions of likes.
14. Piper Rockelle (August 21, 2007 – present)
Current Age (as of March 2023): 15 years, 6 months, 12 days
Username: @piperrockelle
Followers: 5.5m
Country: United States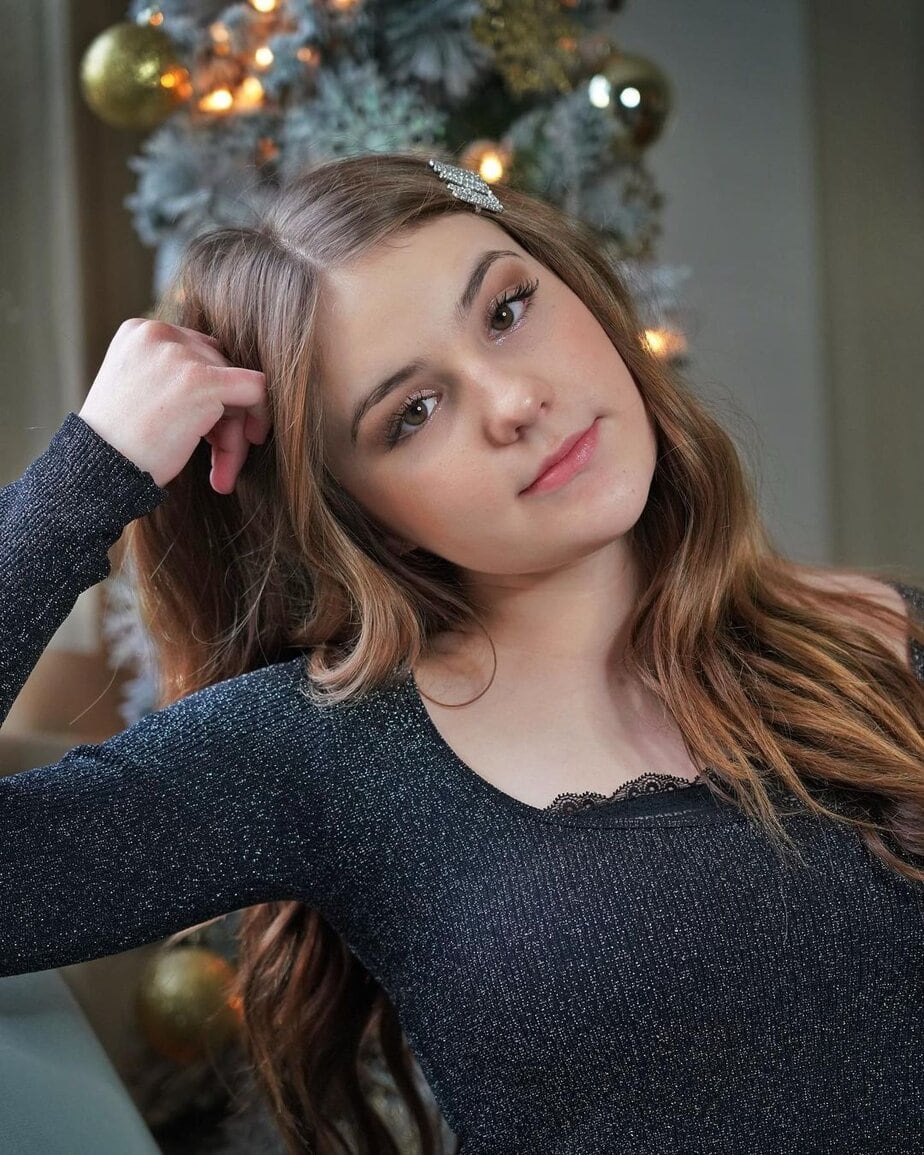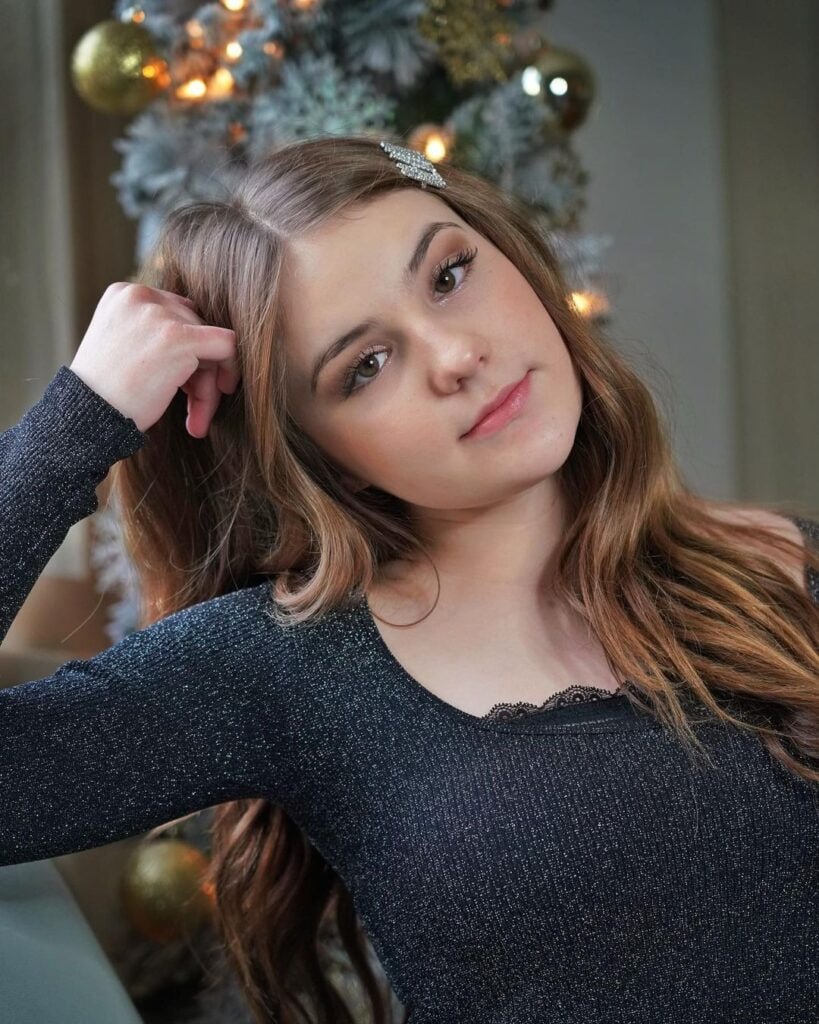 photo source: Pinterest
Piper Rockelle Smith, popularly known as Piper Rockelle, is a well-known figure on social media. She is an American actor, singer, dancer, musician, gymnast, and YouTuber. Piper Rockelle has a $3 million net worth as of 2022. Her social media presence, YouTube channels, acting and singing careers, and item sales contributed to her rising net worth.
Through over 9 million followers, Rockelle has a sizable fan following that she caters to with YouTube material. The online celebrity is well-known for her DIY tasks, prank films, and challenges. Currently, she hosts a YouTube channel with her name inviting her loved ones, close friends, and other prominent YouTube stars to appear.
Did You Know?
Piper Rockelle has a $3 million net worth as of 2022.
---
13. Coco Quin (June 7, 2008 – present)
Current Age (as of March 2023): 14 years, 8 months, 25 days
Username: @cocoquinn3
Followers: 2.2m
Country: United States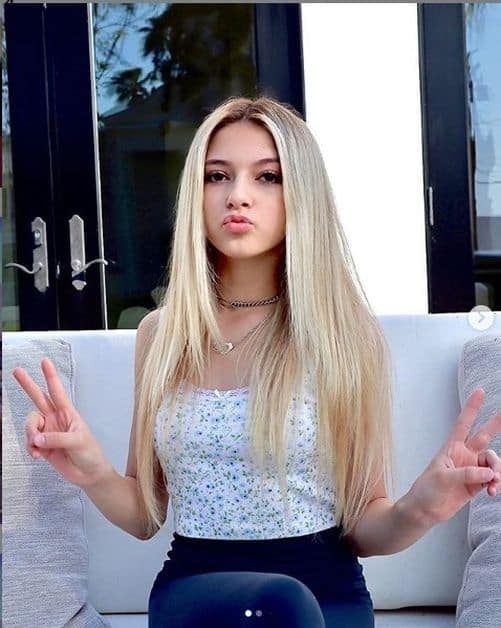 photo source: The Daily Biography
Coco Quinn, an American dancer, singer, actor, model, and social media influencer, is most known for her and her mother's participation in the well-known American TV reality series Dance Moms. She has appeared in videos on other YouTubers channels while working as a YouTuber herself.
She has had a few well-known parts in popular YouTube programs, including Mani, Stitchers, and Chicken Girls. She has three siblings as well. Tyler Quinn is her older brother, while Rihanna and Kaylee Quinn are her older sisters.
---
12. Liliana Ketchman (June 23, 2008 – present)
Age: 14 years, 6 months
Username: @lillykofficial
Followers: 3.4m
Country: United States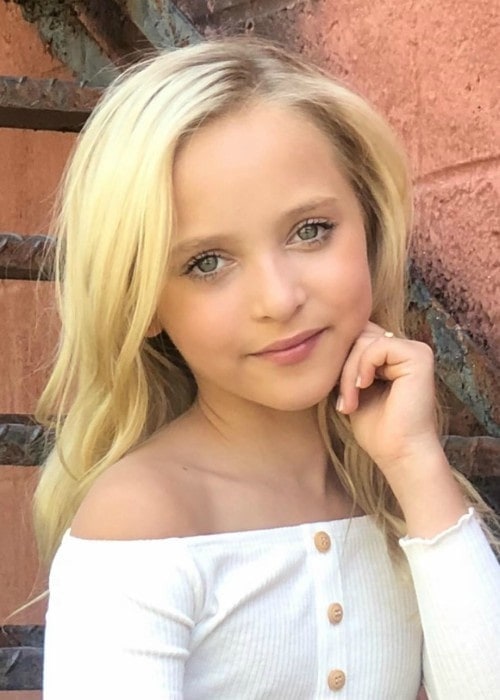 photo source: Healthy Celeb
Lilliana Ketchman was born as Lilliana Belle Ketchman on June 23, 2008, to Stacey & Christopher Ketchman in Fayetteville, North Carolina, USA. She has an elder brother named Caden, who was born in 2005. She started dancing at the age of two and competing at the age of four. She was cast in the reality TV series Dance Moms in March 2016 when she was 7.
There, she met her three closest friends, Brynn Rumfallo, Elliana Walmsley, and Alexus Oladi. She was chosen as the face of Body Wrappers and Jo and Jax dancewear. She was a character in Jordan Matter's Dancers Among Us, a New York Times best-selling series. She began collaborating with Sia after dancing in two of her music videos.
Did You Know?
In movies and television series, as in 2020, Lilly was seen in The Truth About Santa Claus, Evil Lives Here, In Pursuit with John Walsh, and Game of Me.
---
11. Clara Lukasiak (August 17, 2009 – present)
Age: 13 years, 4 months
Username: @claralukasiak
Followers: 881k
Country: United States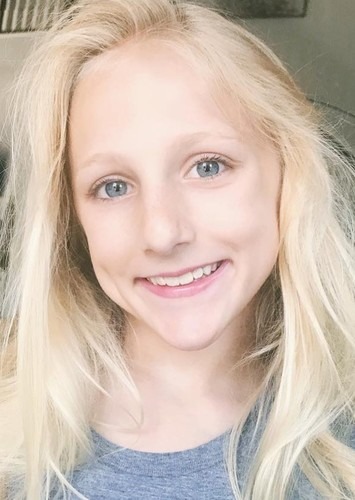 photo source: myCast.io
Until the family decided to quit the program after season 4, Clara was one of the original cast members of the dancing reality television series "Dance Moms." She also appeared in a few of the episodes of the said series.
Clara became a dancer to follow in the footprints of her older sister, Chloe. She began dancing when she was two years old and has attracted much notice as a young dancer.
Despite her youth, Clara is already active on several social media sites, such as Instagram, Twitter, and YouTube. Her mother, Christi, and her sister Chloe are often in charge of managing her accounts. Clara and her mother, Christi Lukasiak, made surprise cameos in Chloe's second music video performance of Jess Godwin's song, "Fool Me Once."
Did You Know?
As of 2022, Clara Lukasiak has a net worth of one million dollars.
---
10. Gavin Duh (January 8, 2010 – present)
Age: 12 years, 11 months
Username: @gavinduh
Followers: 137k
Country: United States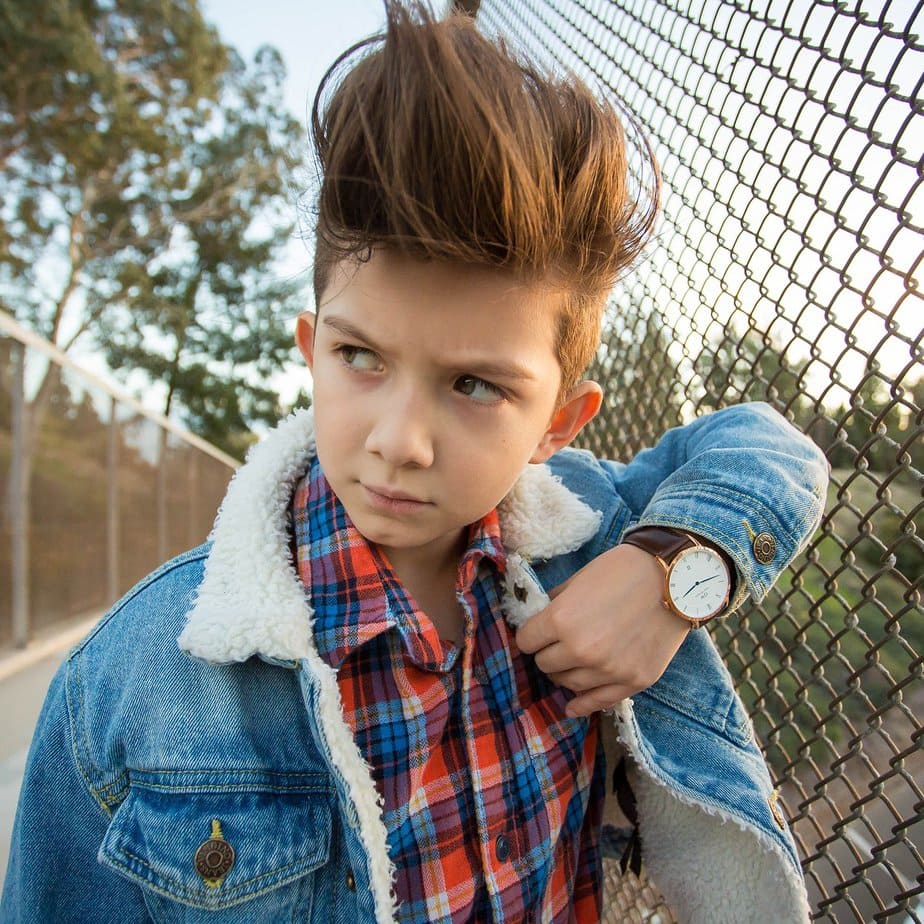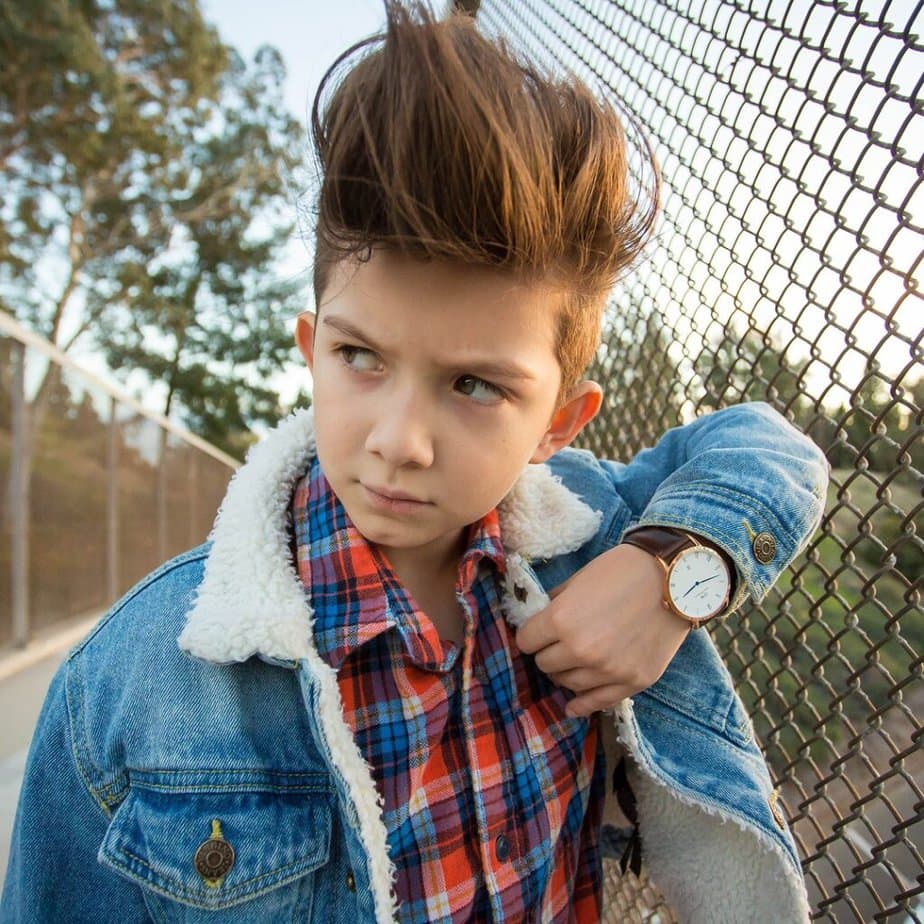 photo source: Teen Idols 4 You
On January 8, 2010, Gavin Duh was born in the United States. Gavin is a young fashion model who has done campaigns for Dr. Martens Kids and Abandon Ship Apparel.
In April 2016, he got the chance to meet Melissa Marie Green and Allison Green of the electropop duet Millionaires, and he uploaded a photo on his Instagram account at the time. With only 381 profiles that he is following as of 2022, Gavin has 137,000 Instagram followers.
Did You Know?
According to Forbes, Gavin Duh, who is 12 years old, has a net worth that fluctuates from $1 to $5 million. He makes the money working as a model professionally.
---
9. Ava and Leah Clements (July 7, 2010 – present)
Age: 12 years, 5 months
Username: @clementstwins
Followers: 1.9m
Country: United States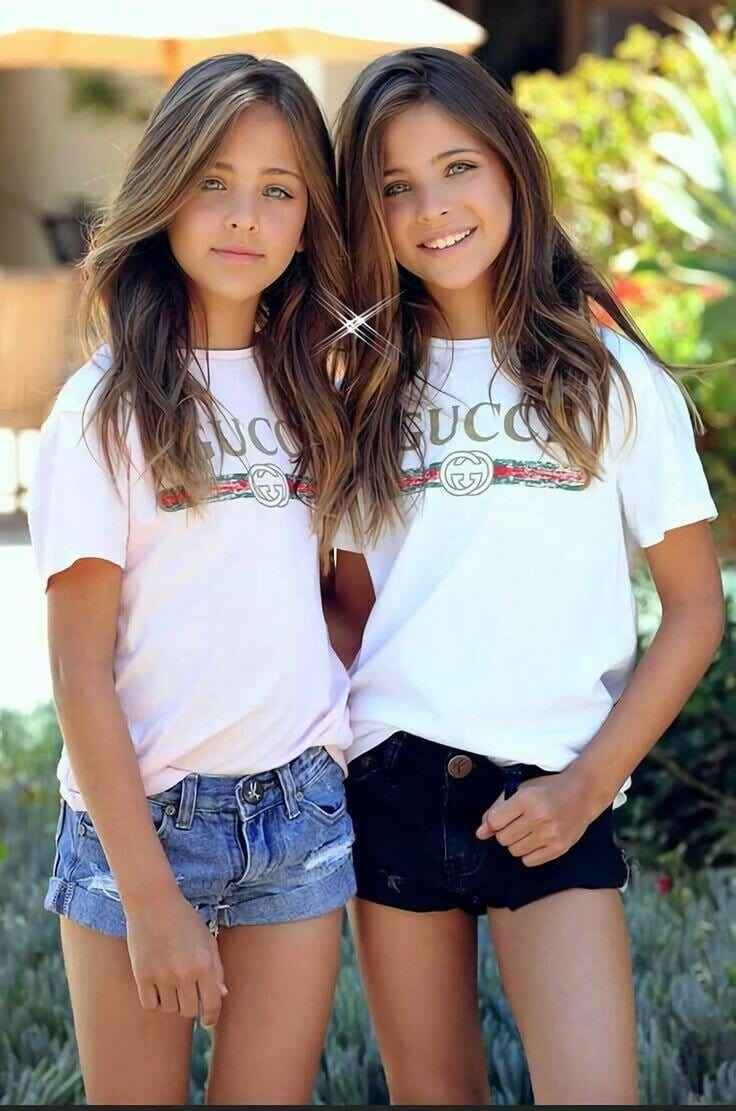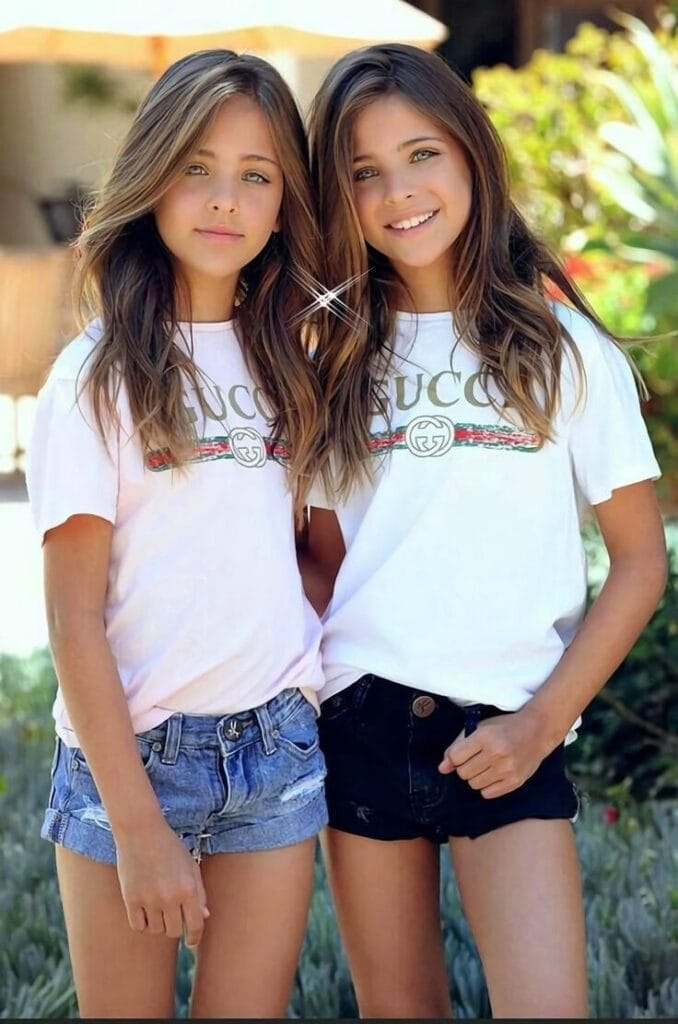 photo source: Pinterest
The Clements twins, American models and social media stars Ava Marie and Leah Rose Clements, are identical. The twins' parents joined two modeling agencies when they were seven.
They have been dubbed "the most beautiful twins in the world" by several media publications. They are among the highest-paid kid influencers on Instagram, with an estimated income of almost USD $6,000 for each Instagram post. Their parents have received criticism for not letting the twins enjoy their childhood as normal children.
Did You Know?
The twins' father, Kevin, was diagnosed with cancer in 2019. The twins used their Instagram account to help raise funds and find a donor for Kevin's bone marrow transplant. Kevin successfully survived cancer as a result.
---
8. Coco PinkPrincess (November 13, 2010 – present)
Age: 12 years, 1 month
Username: @coco_pinkprincess
Followers: 556k
Country: Japan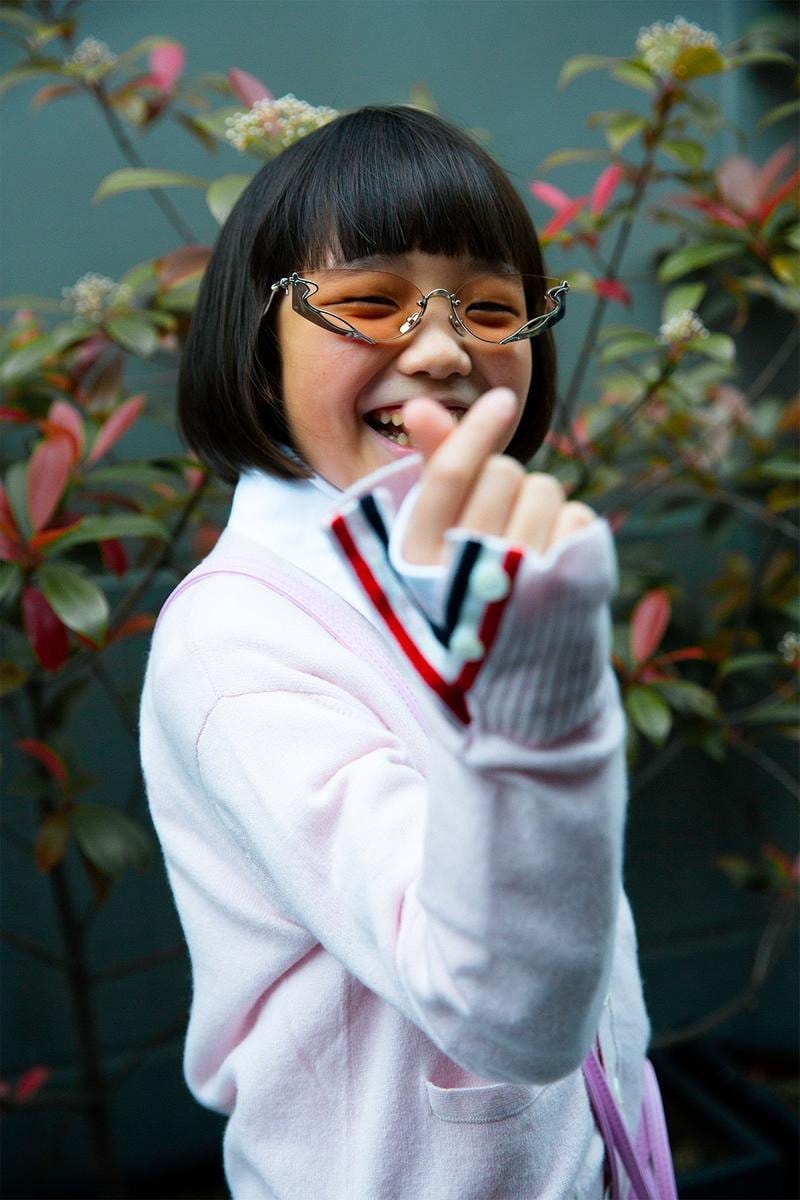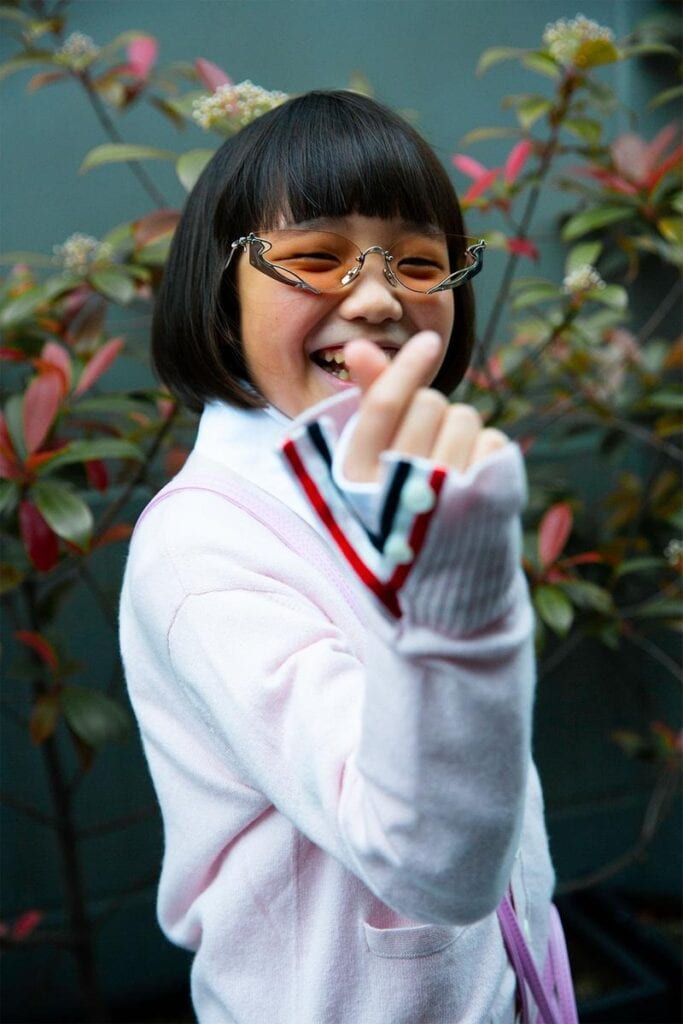 photo source: Hypebae
If you use Instagram, you've undoubtedly seen at least one picture of seven-year-old Coco, also known as Coco Pink Princess, on the platform. Through her eye-catching and daring clothes, which typically incorporate labels like Gucci, Balenciaga, Versace, and more, Coco has established she has a sense of style. She now has 556k followers on Instagram.
As a model since the age of seven, the timid and talkative diva spoke up about everything, from who picks her clothing to her favorite item in her ostensibly vast wardrobe. While browsing her Instagram page, it is clear that she is already an it-girl despite her early age and that her parents' goals have helped her develop her style and attitude.
Did You Know?
Coco Pink Princess was born in Fukushima, Japan, but after the disaster, her family relocated and started Funktique, a vintage shop, in the Harajuku district of Tokyo.
---
7. Willow Morgan (May 10, 2012 – present)
Age: 10 years, 7 months
Username: @willow_lee_morgan
Followers: 162k
Country: United States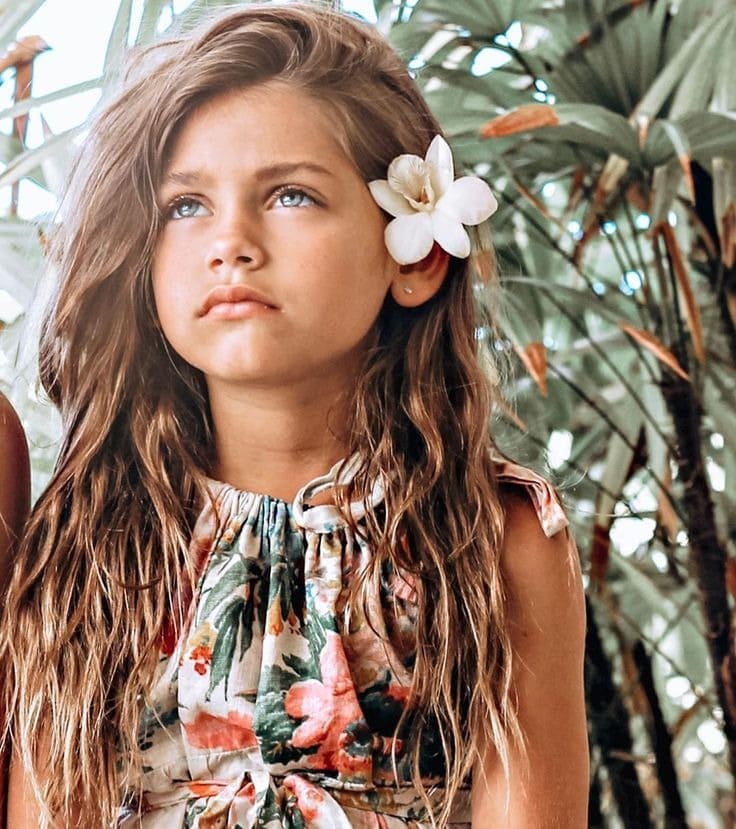 photo source: Pinterest
Willow Morgan was born on May 10, 2012. As an American child model, she is a fashion model for several brands. With personal accounts on websites like Instagram, Facebook, and YouTube, among others, Willow Morgan is considered a social media phenomenon.
She is incredibly well-liked on Instagram, where she posts pictures of herself modeling and her time with her family, including her parents, brothers, and relatives. Willow's mother works as a fashion designer, stylist, and blogger, while her father coaches football for the Toro Bulls and was a player in his earlier years.
Did You Know?
It is estimated that Willow has a net worth of around $36,000.
---
6. Henley Alexa (May 12, 2012 – present)
Age: 10 years, 7 months
Username: @henley.alexa
Followers: 122k
Country: United States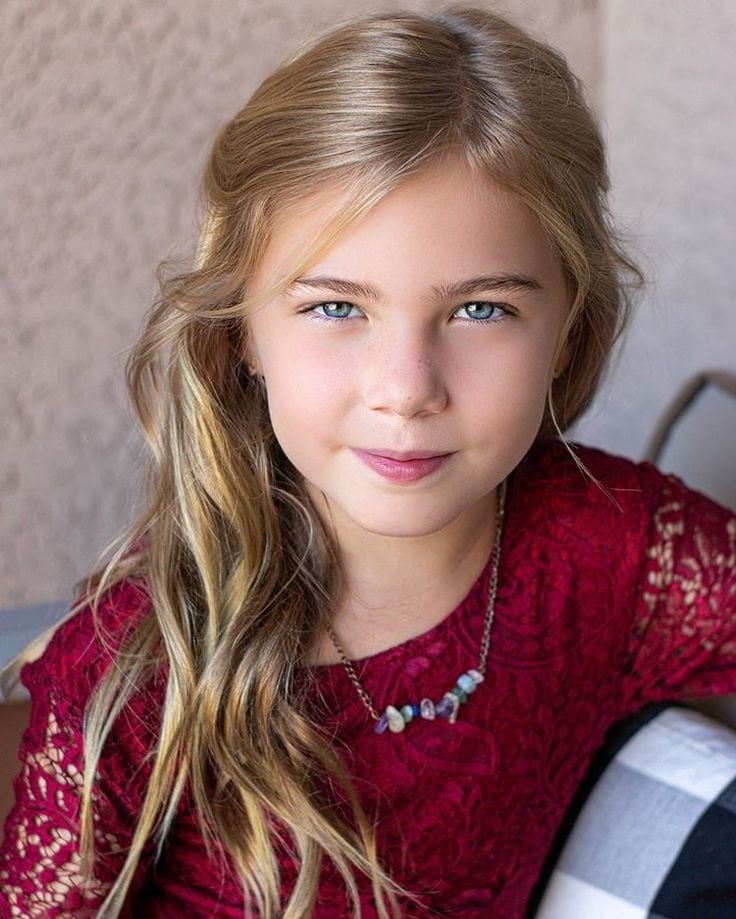 photo source: Pinterest
Henley, a 10-year-old child influencer and model, enjoys collaborating with various businesses. When she was 8, she began working as a child model for many children's clothing companies. She adores apparel, accessories, games, literature, and toys. She is a highly energetic child who enjoys reading fashion books, playing with toys, and creating stories.
She enjoys meeting new people and is quite kind. She likes to travel, and she has taken part in fashion shows and photo shoots all around the country. She enjoys shooting images of herself, which she uses as a hobby and to gain popularity on Instagram.
---
5. ChaCha Shen (July 15, 2012 – present)
Age: 10 years, 5 months
Username: @chachashen1
Followers: 68.1k
Country: United States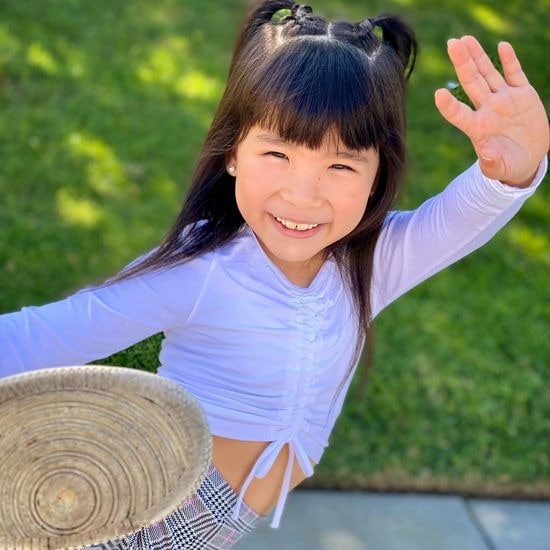 photo source: Pinterest
The program's third season, Little Big Shots, featured a young dancer and model, ChaCha Shen, who had been in the spotlight for quite some time. She performed as a dancer with the Mather Dance Company.
She also had a passion for fashion and modeling, known as a YouTube star, and a well-known kid fashion model on Instagram. She was even the face of several brands such as Nike and Chanel. Her posts about beauty, fashion, health, and fitness became popular on social media.
Did You Know?
As seen on "The Ellen Show," "Little Big Shots," and "The Late Late Show with James Corden," she is a well-known child actress, dancer, and comic who has been recognized for her "chachaography" dancing skills.
---
4. Everleigh Rose Soutas (December 14, 2012 – present)
Age: 10 years, 1 month
Username: @everleighrose
Followers: 5m
Country: United States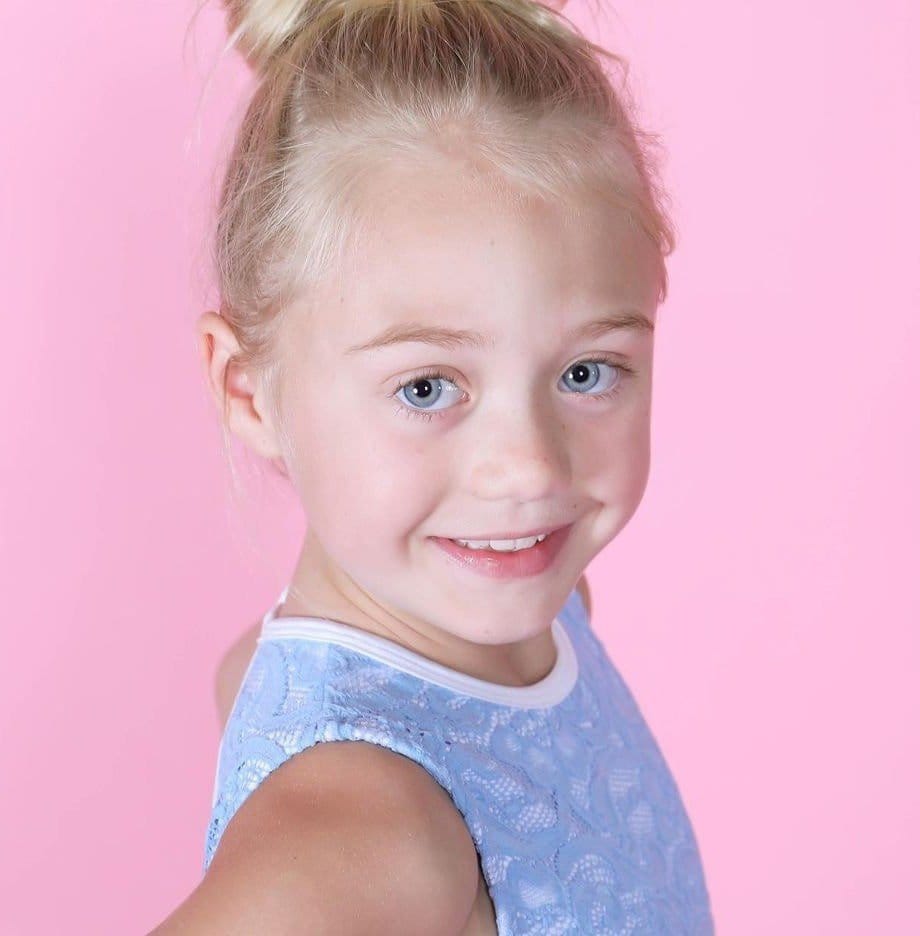 photo source: BigstarBio
Everleigh Soutas is a charming and gifted social media personality who enjoys international fame. Her adventure began with an Instagram account where she displayed her fashion sense. Few people have achieved millions of followers on their account as young as she does. However, her mother's reputation as a well-known YouTube celebrity has made all this feasible.
In addition, Everleigh has a lot of followers on the Tiktok Platform, where she is also active. When she was little, her parents were divorced. Her mother is a well-known YouTube personality with millions of fans. On the other hand, her father works for a building and engineering firm.
---
3. Ava and Alexis McClure (July 12, 2013 – present)
Age: 9 years, 5 months
Username: @mccluretwins
Followers: 2.2m
Country: United States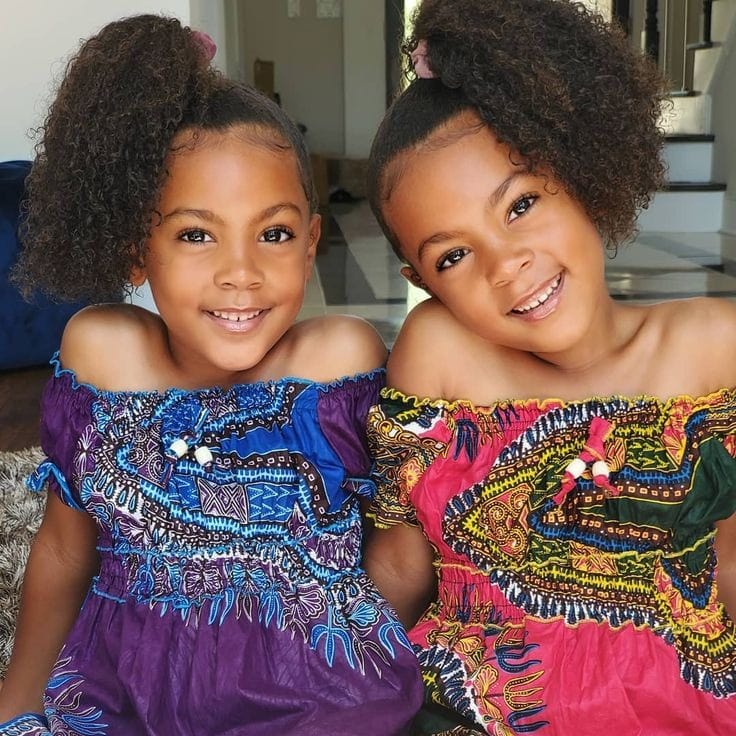 photo source: Pinterest
The McClure twins, Ava and Alexis McClure are well-known YouTube stars. Aminat "Ami" Dunni Ahmed and Jeff Pestka welcomed daughters Ava and Alexis into the world in Paterson, New Jersey. The 2016 viral video Twins Realize They Look the Same made the identical twin sisters famous.
The McClure Twins, whose parents split in July 2015, were named the youngest members of Forbes' "Top Kid Influencers" in 2017. Good Morning America hosted The McClure Twins' first broadcast appearance in 2016. They have additionally been featured on the NBC program California Live.
Did You Know?
They participated in the Rookie USA fashion show during New York Fashion Week in 2017. Since then, they have posed for companies including Levi Strauss, Converse, Hurley, Air Jordan, and Nike.
---
2. Thalia Putri Onsu (June 5, 2015 – present)
Age: 7 years, 6 months
Username: @thaliaputrionsu
Followers: 3.7m
Country: Indonesia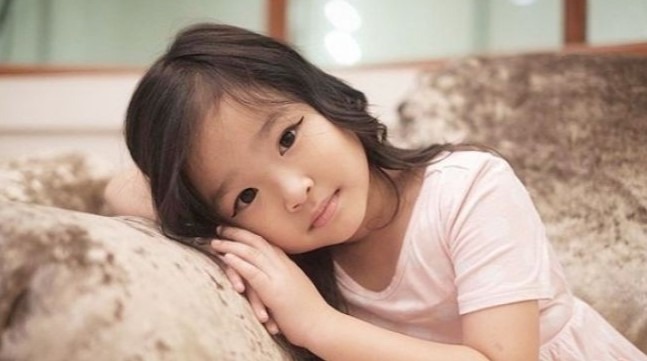 photo source: e-pub.id
Thalia is a child fashion model and influencer related to the well-known Indonesian couple Sarwendah Tan and Ruben Onsu. She has performed in a few TV shows and commercials and is an aspiring actress and model in addition to singing.
Thalia was introduced to the world when she was just a toddler. Her mother, Sarwendah Tan, is also a well-known actress in Indonesia. Thalia has been featured in several commercials and TV shows since then.
Did You Know?
Her family also runs a YouTube channel, Diary De Onsu Terbaru, which has nearly 40,000 subscribers.
---
1. Chanel Nicole Marrow (November 28, 2015 – present)
Age: 7 years, 1 month
Username: @babychanelnicole
Followers: 445k
Country: United States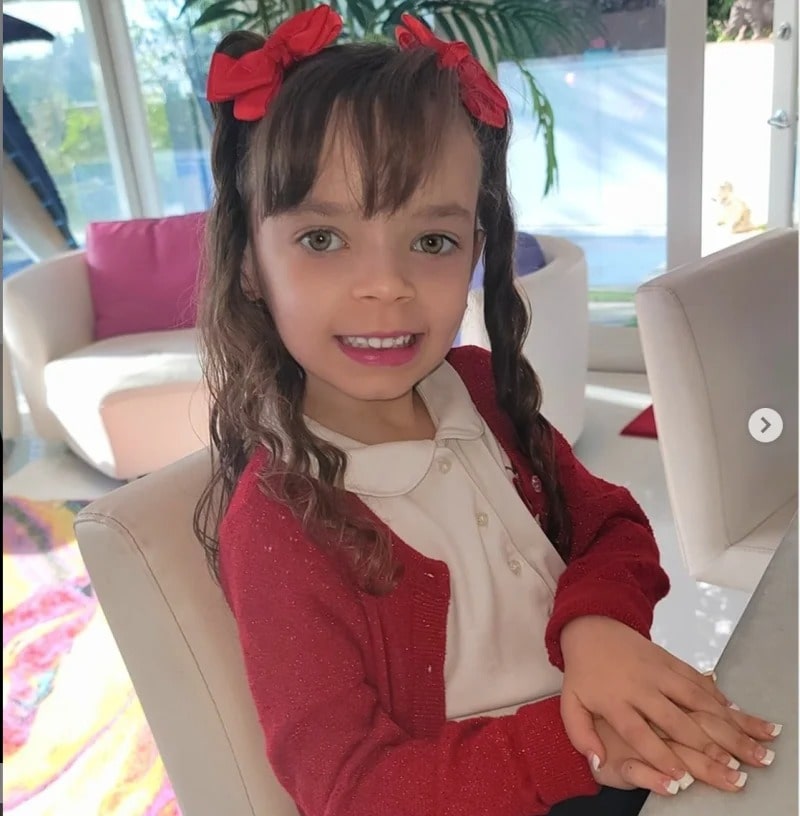 photo source: In Touch Weekly
Ice-T, an American rapper, actor, and producer, and his wife, Coco Austin, have a daughter named Chanel Nicole Marrow, who is considered to be the youngest child fashion model on Instagram. Chanel was born almost 13 years after Coco and Ice-T's wedding in 2015. The fans were critical of Coco Austin's parenting of their daughter.
It started in September 2021 when Coco uploaded a photo of her daughter wearing French tips. Soon later, the couple became well-known when Coco revealed in an interview with US Weekly that she was still breastfeeding her daughter and characterized it as a "bonding time."
Did You Know?
Chanel has two older half-siblings: LeTesha Marrow and Tracy Marrow Jr.
OTHER POSTS YOU MAY BE INTERESTED IN