Robyn Rihanna Fenty, known simply as Rihanna, has been a mainstay of music and pop culture since her debut album Music of the Sun dropped on August 12, 2005. For any millennials out there, there's no question you've heard her most famous tracks like Umbrella, Diamonds, and Only Girl blaring at your middle and high school dance formals.
Rihanna is joined by five siblings. Despite being one of the most recognizable faces in pop music over the last two decades, she keeps a close bond with them and makes it a point to visit when she's not on tour and making the next chart-topping hit.
Join us while we learn more about Rihanna and her family as we rank her siblings from oldest to youngest!
6. Kandy Fenty (1971 – Present)
Age (as of August 31, 2022): Approx. 51
Born: Barbados
Occupation: Pharmacy Assistant
Known For: Half-Sister of Rihanna
Kandy Fenty is the eldest of Rihanna's siblings. Not much is known about her personal and professional life, as she lives outside of the public eye her little sister has grown so accustomed. However, we know that Kandy is married with two children – Crystal and Brandy Fenty.
Kandy was raised by her grandparents. It wasn't until well after her childhood that she looked for her biological father. According to several sources online, the story goes that in Barbados, after doing enough research to find her father's address, she approached him at his home, asked if he referred to himself as Mr. Fenty, and introduced herself as his daughter.
Thankfully, she was welcomed with open arms and officially a part of the Fenty family.
Did You Know?
Her father, Ronald Fenty, worked as a warehouse supervisor and later as a fashion designer.
---
5. Samantha Fenty (1981 – Present)
Age (as of August 31, 2022): Approx. 41
Born: Barbados
Occupation: Policy Consultant for Caribbean Regional Government
Known For: Half-Sister of Rihanna
Samantha Fenty may not have any platinum records to her name, but she does have something her celebrity sister doesn't – a master's degree from Bridgetown University, which she uses to work as a consultant on policy issues for the Caribbean's regional government.
Though her life isn't spent under the pop culture microscope, she isn't shy about bumping shoulders with the occasional celebrity as her sister's plus one.
---
4. Jamie Fenty (1984 – Present)
Age (as of August 31, 2022): Approx. 38
Born: N/A
Occupation: Graphic Designer, Photographer at Visual Appeal
Known For: Half-Brother of Rihanna
Personal and professional information on Jamie Fenty is mostly unknown. According to a few sources online, he's employed as a photographer at Visual Appeal, a creative agency dedicated to helping brands evolve through tailored digital marketing.
Did You Know?
Like most of his siblings, the identity of Jamie's birth mother is still unknown, but he is the son of Ronald Fenty.
---
3. Rihanna (February 20, 1988 – Present)
Age (as of August 31, 2022): 34
Born: Saint Michael, Barbados
Occupation: Singer, Actress, Businesswoman
Known For: Global Pop Star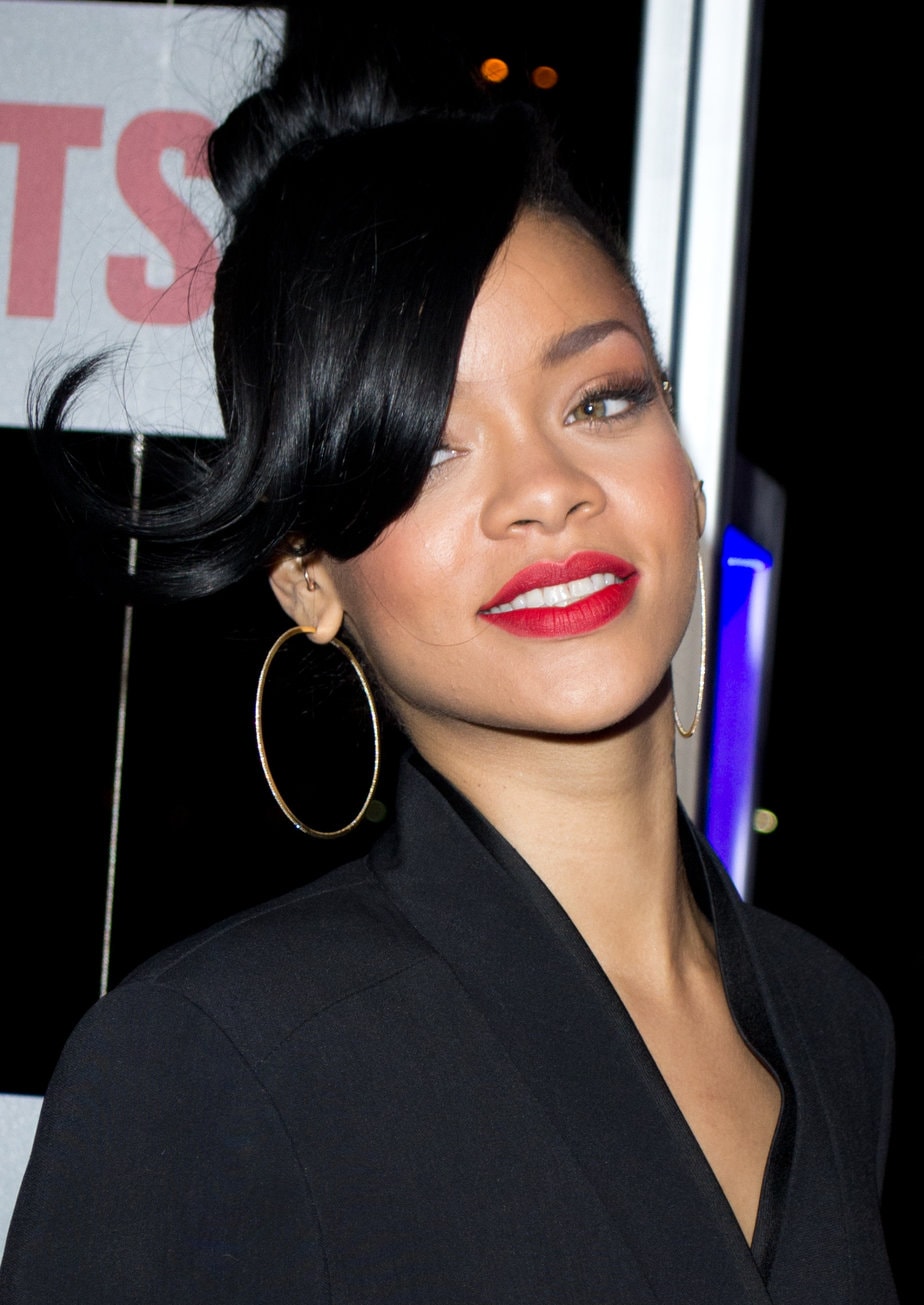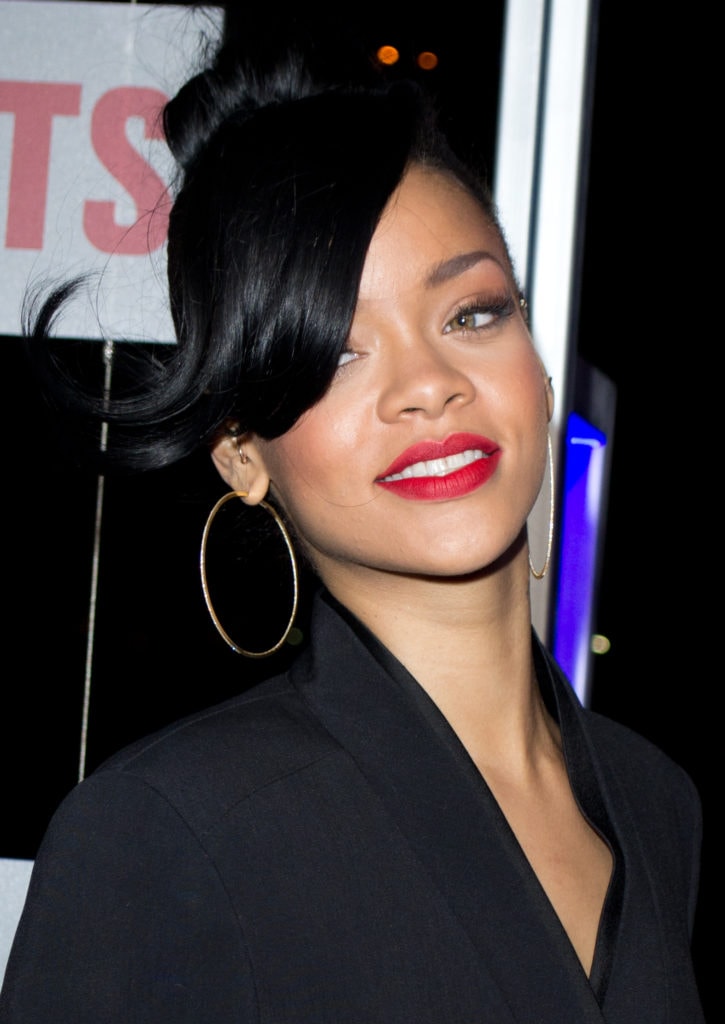 photo source: commons.wikimedia.org
Robyn Rihanna Fenty, better known as Rihanna, is a global pop phenomenon and a one-of-one in a music industry notorious for producing carbon copies in both sound and likeness.
In 2022, with record sales surpassing astronomical numbers upwards of 250 million, she's turned herself into one of the best-selling female music artists of all time with nine Grammy Awards, 13 American Music Awards, 12 Billboard Music Awards, and an NAACP President's Award, among many others.
Her career began in her home country of Barbados, where American record producer Evan Rogers stumbled on the greatest (and most lucrative) discovery of his life.
In 2003, she formed a small girl group with two classmates. Somehow, despite not having any material to their name, they landed an audition with Rogers, likely purely based on Rihanna's image as potentially the next big star.
Not long after her impromptu audition, she was on a flight to America to record "Pon de Replay" and "The Last Time," which were used as material for her demo tape and would end up on her debut album Music of the Sun.
Jay-Z and famed record executive L.A. Reid were so impressed with Rihanna that Reid told Jay-Z to make sure she's signed to Def Jam before she leaves the building. She stayed at their office until 3:00 a.m, until the lawyers finished drafting a contract. She was now a full-time recording artist for Def Jam and living in America with Evan Rogers and his wife.
Fast forwarding to 2022, after the success of several albums and businesses, she was named the wealthiest female musician, with a net worth of approximately $1.4 billion. This is due to her successful makeup and clothing lines.
Thankfully, philanthropy is a big part of her life. In 2006, her philanthropic journey began when she created the Believe Foundation, dedicated to helping terminally ill children. Six years later, she launched the Clara Lionel Foundation, which supports education, health, and emergency response programs globally,
Did You Know?
After some very public, tumultuous relationships that consumed national headlines for months, Rihanna settled down with acclaimed rapper and musician ASAP Rocky in 2020. In 2022, the couple now shares a son, Riri Junior.
---
2. Rorrey Fenty (November 13, 1989 – Present)
Age (as of August 31, 2022): 32
Born: Bridgetown, Barbados
Occupation: Rapper
Known For: Brother of Rihanna
Rorrey Fenty is known by his rap name Gallest. A fellow musician in the Fenty family, Rorrey released his first mixtape in 2012, titled In My Mind. In 2014, he released his follow-up project, Intolerable Cruelty, accompanied by an official music video for his single off the mixtape, "Running."
Andre 3000 and Jay-Z are cited as inspirations for his sound and style.
Did You Know?
Rorrey is the son of Ronald Fenty and Monica Braithwaite.
---
1. Rajad Fenty (April 15, 1996 – Present)
Age (as of August 31, 2022): 26
Born: N/A
Occupation: N/A
Known For: Brother of Rihanna
View this post on Instagram
Rajad Fenty is the youngest of Rihanna's siblings at 26-years-old!
Personal and professional information on the youngest Fenty is unknown, but he is seen occasionally alongside Rihanna at the occasional press junket or event.
Did You Know?
Rajad Fenty is the son of Ronald Fenty and Monica Braithwaite. He can also be found on Instagram, with over 152k followers.
OTHER POSTS YOU MAY BE INTERESTED IN