Amongst celebrities who share the Ross surname, there are a few families we can point to that represent it well. Whether it's Malcolm Ross, Bob Ross, or even Rick Ross of Maybach Music fame, there's one Ross in particular that stands head and shoulders above the rest when we think about Hollywood icons, popularity, and lifetime achievements. Of course, we're talking about the singing, entertaining, acting extraordinaire Diana Ross.
Diana Ross skyrocketed to stardom as the face and lead singer of the Supremes — unequivocally Motown's most successful group through the 1960s. Thanks to their outstanding commercial success, they became one of the best-selling girl groups of all time. As of 2022, they are still the best-charting female group in music, and it's a title we won't see challenged for a long time.
With as much talent as Diana has, it's no surprise that her offspring have had successful careers. That must be one of the luxuries of living and learning from one of the best to ever step into showbiz.
So join us while we learn more about the siblings that round out this iconic family who have left an indelible impact on American culture.
6. Christoffer Naess (1968 – Present)
Age (as of May 25, 2022): 54
Born: Gothenburg, Sweden
Occupation: Producer, Filmmaker
Notable Film: Magnus, A Spring Day
Christoffer Naess is the eldest of the Ross sibling bunch at 54-years-old. Born in Sweden, unlike his brothers and sisters, Naess is a filmmaker, producer, and director.
He's also known for the documentary This Is Kabul (2014) and The Red Thread (2017).
Did You Know?
Naess was born to Arne Naess Jr. and Filipina Kumlin D'Orey. However, the two eventually split. After the break-up, Naess's father met Diana Ross while on a trip to the Bahamas. The two wed in 1985, officially turning Christoffer into a member of the famous Ross family.
---
5. Rhonda Ross Kendrick (August 14, 1971 – Present)
Age (as of May 25, 2022): 50
Born: Los Angeles, California
Occupation: Singer, Songwriter, Actress
Notable Film: The Last Dragon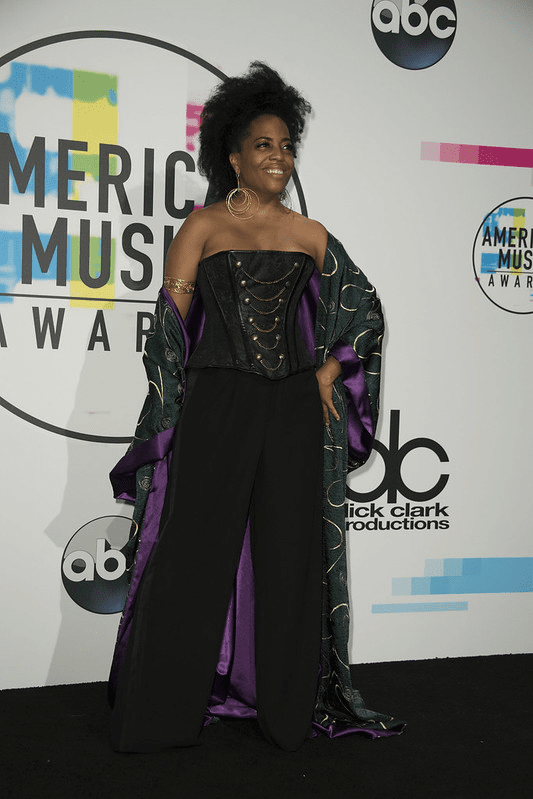 photo source: Flickr via Walt Disney Television
Rhonda Ross Kendrick is a multi-talented American entertainer and the daughter of Diana Ross. She is an American singer-songwriter, public speaker, and actress. Rhonda has made appearances in some of the most famous shows on television, including but not limited to Cosby, The Oprah Winfrey Show, Girlfriends, and Oddville.
Rhonda is perhaps best known for her role as Toni Burrell on Another World – a television soap opera that she was involved with from 1997 to 1999. Her role earned her the nomination for a Daytime Emmy Award in 1998. In 2004, she flexed her music chops by releasing a live album called Rhonda Ross Live Featuring Rodney Kendrick, who's also her husband.
Did You Know?
Rhonda was raised by Diana and her first husband, Robert Ellis Silberstein, despite not being biologically related to the latter. Her biological father is Berry Gordy, also known as the founder and mastermind behind the legendary Motown Records. Rhonda maintains a close relationship with Silberstein. He remains her legal father.
You can find her participating in public speaking engagements as a life coach and motivational speaker.
---
4. Tracee Ellis Ross (October 29, 1972 – Present)
Age (as of May 25, 2022): 49
Born: Los Angeles, California
Occupation: Actress, Singer, Producer, Director
Notable Film: Black-ish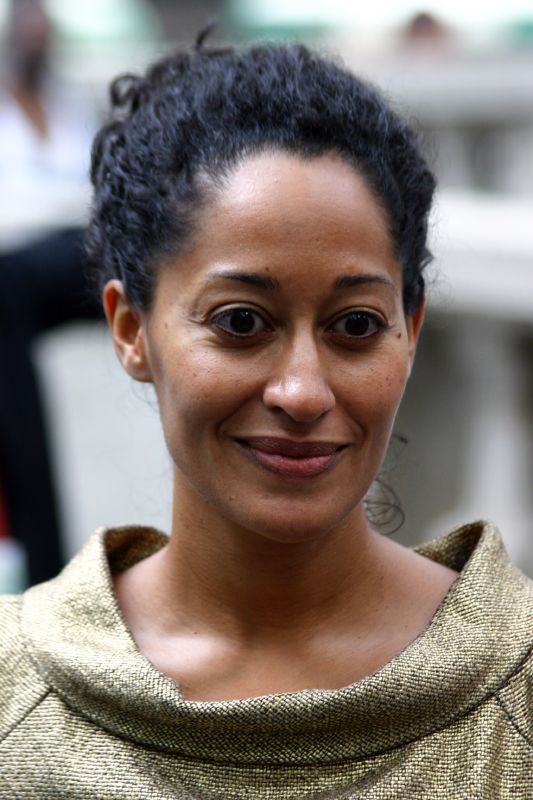 photo source: commons.wikimedia.org
Tracee Ellis Ross is undoubtedly the most famous, eclectic, and exuberant sibling out of all six in the Ross clan! You might have recognized her showcasing her knee-buckling sense of humor on late-night talk shows or on Instagram sharing hilarious moments of her life and silly little dances she comes up with in her spare time.
If not, you've probably seen her portray Dr. Rainbow "Bow" Johnson in ABC's Black-ish — one of the most popular television sitcoms of the last several years.
Tracee is much more than a successful woman with an infectious personality. She's the owner and CEO of Pattern Beauty, a hair-care line that pays a little extra love to those with thicker, curlier, and harder-to-manage hair.
Tracee's recurring role in Black-ish has netted her three NAACP Image Awards and a Golden Globe Award for Best Actress — Television Series Musical or Comedy. With her critical acclaim, she's done an excellent job in doing the near-impossible of separating herself from her mother's success as an individual worthy of her own.
Did You Know?
Tracee suffers from a medical condition called ptosis, characterized as a drooping of the upper eyelid. In her case, it only slightly affects her left eyelid.
---
3. Chudney Ross (November 4, 1975 – Present)
Age (as of May 25, 2022): 46
Born: United States
Occupation: Producer
Notable Film: Mesmerized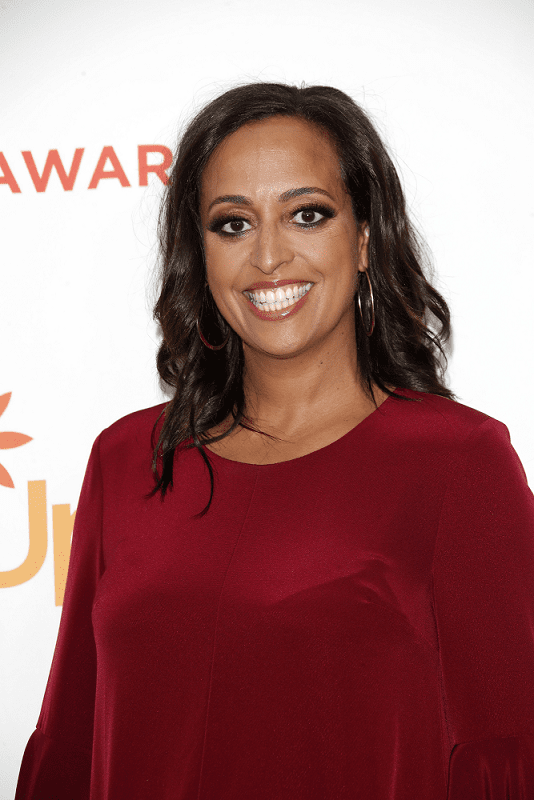 photo source: depositphotos.com
Chudney Ross is a graduate of Georgetown University in Washington DC. She's involved in the world of film and television, working as a producer and production manager. She's the daughter of Diana Ross and Robert Silberstein.
In 2003, she was a talent coordinator for Livin' Large and then a production assistant for the television series Fame.
Just one year later, she was the head producer on Mesmerized.
Did You Know?
Chudney Ross married Joshua Faulkner in 2015 in the beautiful island of Maui, Hawaii. They have two daughters, Callaway and Everlee.
---
2. Ross Naess (October 7, 1987 – Present)
Age (as of May 25, 2022): 34
Born: United States
Occupation: Photographer, Producer
Notable Film: Acid Girls
View this post on Instagram
Ross Naess is known as a veteran adventurer, photographer, and producer. He is the son of Diana Ross and Arne Naess.
Ross inherited that same entrepreneurial spirit of his mother and father, founding his own nightclub called The Warwick, which is considered a hotspot for celebrity clientele. He's also the owner of the Like A Gentleman barbershop.
Did You Know?
Ross boasts over 44k followers on his Instagram page, where he posts photos giving us a glimpse into his personal and professional life.
---
1. Evan Ross (August 26, 1988 – Present)
Age (as of May 25, 2022): 33
Born: Greenwich, Connecticut
Occupation: Actor, Musician
Notable Film: The Hunger Games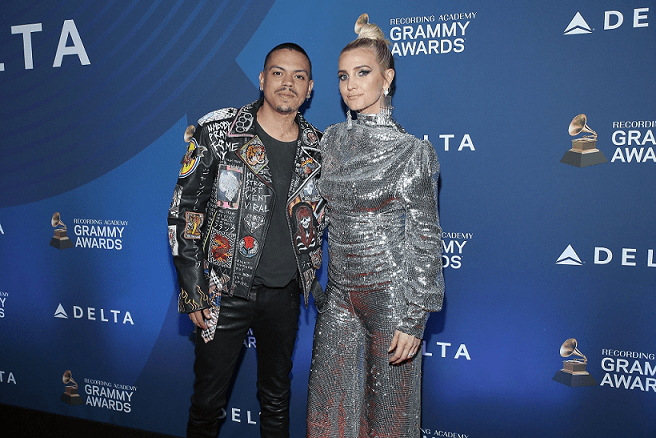 photo source: Flickr via Delta News Hub
Evan Ross is the youngest of the Ross siblings at just 33-years-old!
Evan Ross is an actor and musician best known for his role as Messalla in The Hunger Games: Mockingjay — Part 1 & 2! He's also appeared in films such as ATL, 96 Minutes, and most recently in the 2021 biographical drama The United States vs. Billie Holiday.
Like Ross Naess, he is the son of Diana Ross and Arne Naess. Along with his acting career, Evan has tried his hand at music, recording a few songs in 2007 with an R&B and pop influence, clearly inspired by his mother. In 2011, he finally released his single titled "Yes Me."
Did You Know?
Evan Ross proposed to famous, once infamous singer-songwriter Ashlee Simpson in January 2014. The two officially tied the knot at his mother's beautiful home in Connecticut on August 30, 2014.
They have two children together — a daughter named Jagger Snow Ross (July 30, 2015) and a son, Ziggy Blu Ross (October 29, 2020). He's the step-father of Bronx Mowgli Wentz, who is Ashlee Simpson's son from her previous marriage with Fall Out Boy bassist and lyricist Pete Wentz.
OTHER POSTS YOU MAY BE INTERESTED IN