Sadie Robertson is the daughter of Willie and Korie Robertson, who are both famous (or infamous) for starring in the controversial and easily satirized A&E network show Duck Dynasty. Sadie has made her occasional appearances on the show as herself from 2012 to 2017, but it isn't what she hangs her hat on!
As an actress, Sadie has worked hard to shake her image as a Duck Dynasty daughter by taking roles in film and television. Of her five siblings, a few have gone on to pursue careers within the industry as well.
If you're curious to learn more about Sadie and the brothers and sisters she calls family, look no further because we'll be ranking the Robertson siblings from oldest to youngest!
6. Rebecca Robertson (October 17, 1988 – Present)
Age (as of June 30, 2022): 33
Born: Taiwan
Occupation: Businesswoman
Known For: Duck Dynasty
View this post on Instagram
Rebecca Robertson is the 33-year-old adopted daughter of Willie and Korie Robertson. She was welcomed into the family at 16-years-old while a foreign exchange student from Taiwan.
Her mother lovingly recounts meeting her for the first time, saying that she and her husband "fell in love with her from day one." She still has a relationship with her biological mother, who lives in Taiwan.
Rebecca is married to John Reed Loflin. They have two children together – a son, Zane Israel, and a daughter, Holland Lo Loflin. Holland was dubbed her rainbow baby after being born on December 24th, Christmas Eve.
She went to Instagram to celebrate the day with a post that read, "Hi World. Meet Holland Lo Loflin. Our little Christmas miracle."
Did You Know?
Rebecca and company occasionally appear on Korie and Willie's Facebook Watch Series, At Home with the Robertsons. In an episode of their show, she shared a story of her experience encountering anti-Asian racism born out of the fear some had surrounding the coronavirus pandemic.
---
5. John Luke Robertson (October 11, 1995 – Present)
Age (as of June 30, 2022): 26
Born: West Monroe, Louisiana
Occupation: Author, TV Personality
Known For: Duck Dynasty
View this post on Instagram
John Luke Robertson is the oldest son of Willie and Korie Robertson at 26-years-old. His claim to fame came at 17-years-old on Duck Dynasty.
John made the most of his time in the spotlight, appearing in 49 episodes and wisely taking that newfound fame and spinning it into a successful career in business and philanthropy.
John owns a Railway Coffee shop and is the director of a non-profit called Camp Ch-Yo-Ca, a denominational Christian youth camp near his hometown in West Monroe, founded by his great grandfather.
John must have a soft spot for summer camps considering he met his wife, Mary Kate Robertson, at one. The two were inseparable, even attending the same college, Liberty University, together. The young couple have two children – John and Ella.
Did You Know?
Robertson wrote the book Young and Beardless: The Search for God, Purpose and a Meaningful Life in 2016.
---
4. Sadie Robertson (June 11, 1997 – Present)
Age (as of June 30, 2022): 25
Born: West Monroe, Louisiana
Occupation: Actress, Author, TV Personality
Known For: Duck Dynasty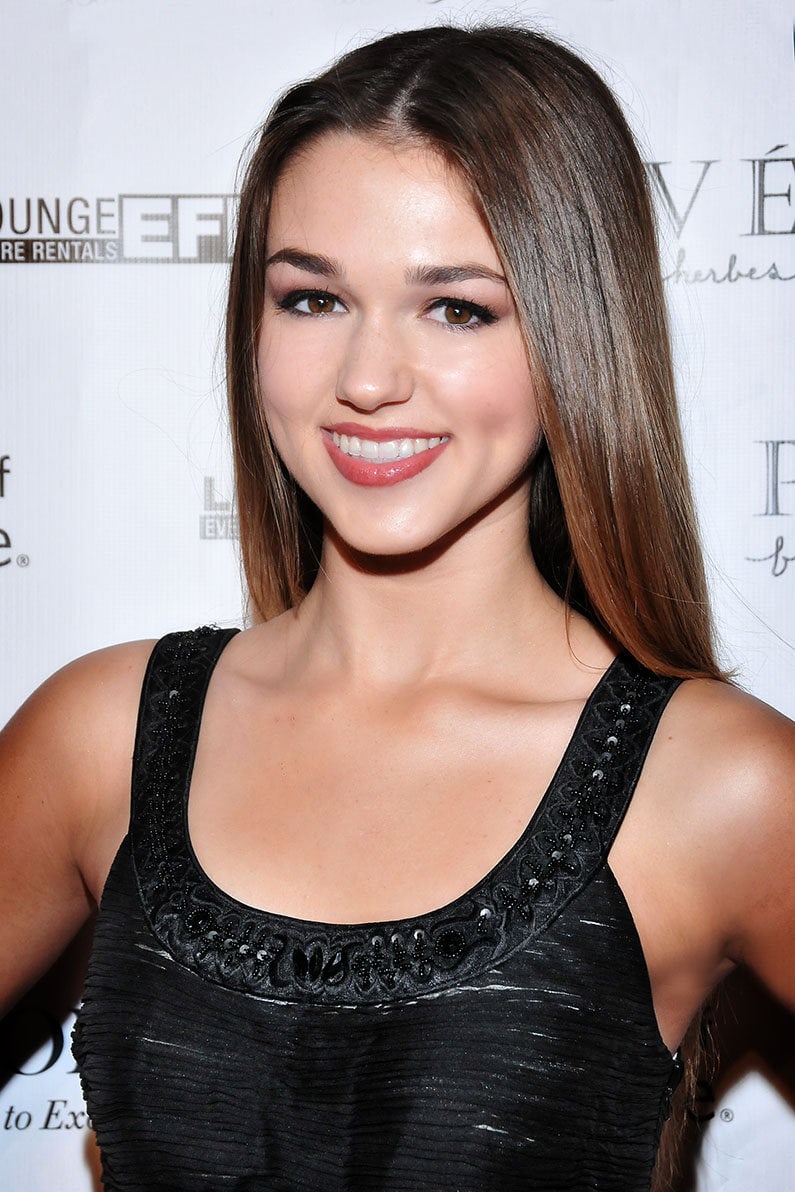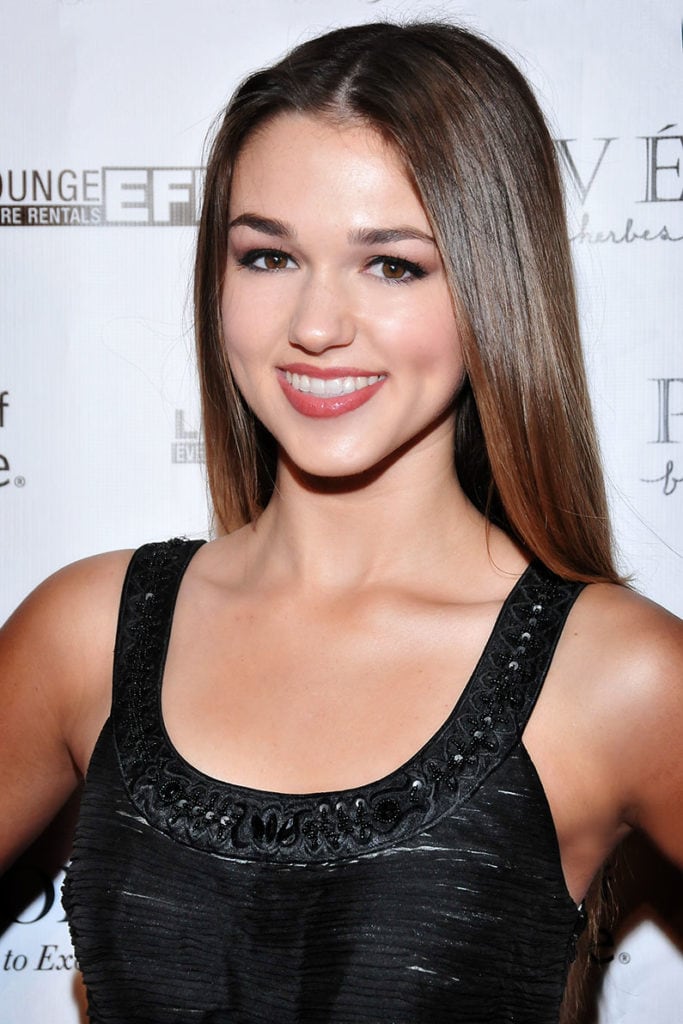 photo source: commons.wikimedia.org
Sadie Robertson parlayed the success of her recurring appearances on Duck Dynasty into a young but optimistic career in the entertainment world.
She's involved in ventures which include hosting the WHOA, That's Good Podcast, and as an active contributor to various Christian media outlets.
Off the heels of positive reception to her role in Duck Dynasty, she entered season 19 of Dancing with the Stars and nearly won the whole thing, taking the runner-up prize.
Sadie has starred in faith-based films such as God's Not Dead 2 and I'm Not Ashamed. Committed to her faith, she speaks yearly at the Passion Christian Conference.
In 2014, she wrote a book on faith and Christian values called Live Original, which earned a slot on the New York Times Best Seller list.
As recently as February 2022, she authored another book on religion updated for the modern world, titled Who Are You Following?: Pursuing Jesus in a Social-Media Obsessed World.
As an entertainer, she jumps between television, film, and music. American bluegrass-country star Alison Krauss accompanied Sadie, who sang Away in a Manger for her family's bestselling album, Duck the Halls: A Robertson Family Christmas.
Did You Know?
Sadie married her partner, Christian Huff, in November 2019. They have one daughter, Honey James Huff, who you can see on Sadie's Instagram.
---
3. Willie Alexander Robertson (November 8, 2001 – Present)
Age (as of June 30, 2022): 20
Born: Los Angeles, California
Occupation: Student
Known For: Duck Dynasty
View this post on Instagram
Willie Alexander Robertson is the 20-year-old adopted son of Willie Jess Robertson and Korie Robertson. Willie was adopted at five weeks old. It's unclear if he has a relationship with his biological parents.
He attended Cal State High School. In 2020, he enrolled in Liberty University in Virginia like John Luke. Compared to his siblings, Willie has steered clear of most of the attention his family attracts, but he recounts his experience growing up as the only child of mixed ethnicity.
"I mean, I knew I was different because I had a different skin color, and my hair went up instead of down." He described how he and his siblings fought a lot in their youth, particularly with his sister Bella. "Bella and I used to fight a lot. Since we've gotten older and we have matured a lot, we have become more like best friends."
He's currently dating Abby Hammond. They are both students at Liberty University.
Did You Know?
Willie's dad is the CEO of Duck Commander, an apparel and duck call store that is now the shared family business.
---
2. Bella Robertson (September 16, 2002 – Present)
Age (as of June 30, 2022): 19
Born: West Monroe, Louisiana
Occupation: TV Personality
Known For: Duck Dynasty
View this post on Instagram
Bella Robertson is the 19-year-old daughter of Willie and Korie Robertson. It looks like the Robertson family likes to marry young!
Bella got engaged in November 2020, at 18-years-old, to Jacob Mayo. They married in their hometown of Louisiana in June 2021.
Her introduction to television came via her family show, Duck Dynasty. Her first appearance was in 2012 in an episode titled Sauvignon Beard, which leaves enough to the imagination.
Did You Know?
Bella acted alongside her mom and sister, portraying Anna in the 2016 film I'm Not Ashamed. The movie tells the tragic but uplifting true-life story of Rachel Joy Scott – the first student murdered in the 1999 Columbine High School shooting.
---
1. Rowdy Robertson (December 10, 2002 – Present)
Age (as of June 30, 2022): 19
Born: N/A
Occupation: TV Personality
Known For: Duck Dynasty
View this post on Instagram
Rowdy Robertson is the youngest of the Robertson siblings at 19-years-old!
Rowdy is the third adopted son of the Duck Dynasty royal family. He officially became a Robertson in September 2016 when he was 14-years-old. On his 19th birthday, Korie recognized the occasion by leaving a heartfelt message on her Instagram.
"Happy Birthday, Rowdy!! 19!! You've become a man! So crazy how fast it happened! I pray that your 19th year of life is your best one yet. Always put your trust in God, keep your feet planted on solid ground, fix your eyes on Him, and know that God loves you and so do we! I love you."
Did You Know?
The Robertson family are big supporters of adoption. In an interview at the Angels in Adoption event in 2015, Korie stated, "We feel like adoption has blessed our family in so many ways. And we are so thankful for our kids, both biological and adopted. So 'never say never.' That's for sure."
OTHER POSTS YOU MAY BE INTERESTED IN