Being a virgin past your early twenties is often seen as a major taboo in today's society. Even your early twenties might be seen as late because according to one source, the average age Americans lose their virginities is 17.1 for both men and women.
Although there might be some stigma attached to holding on to your virginity until later in life or death, several notable historic figures purposely chose to remain celibate.
This list contains a mix of these famous older virgins as well as regular people who gained a small amount of fame for their celibacy.
10. Charlotte Baird
Last Known Age: 40 in 2012
Country of Origin: England
Gender: Female
Profession: Theatre manager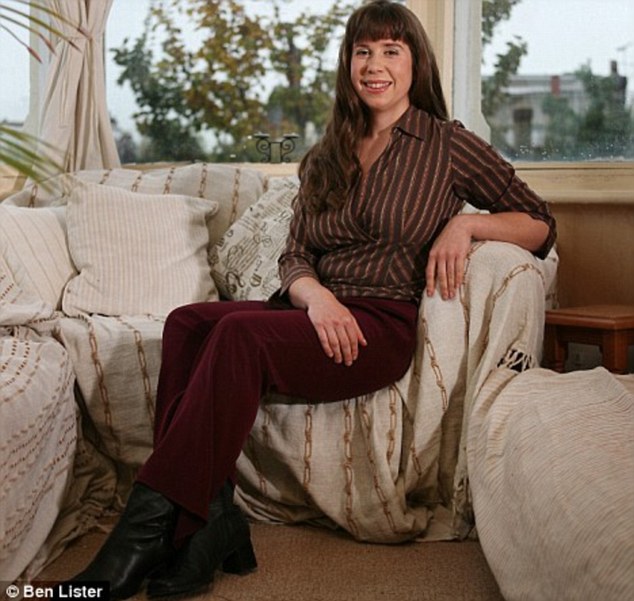 photo source: The Daily Mail
A few months before her 40th birthday in May 2012, Charlotte Baird revealed that she had vowed to remain pure until she marries "the one." The Daily Mail UK covered Baird's story and mentioned that she had never even been kissed. Baird said that she did not let her celibacy stop her from enjoying life and that she was proud of her virgin status.
Although Baird feels no shame over her virginity, she joined Celibate, a group promoting abstinence, for some added support. She added that her reasons for remaining a virgin weren't religious, but being celibate helps her maintain control of her life.
---
9. Trent Arsenault
Last Known Age: 41 in 2017
Country of Origin: United States
Gender: Male
Profession: Computer security specialist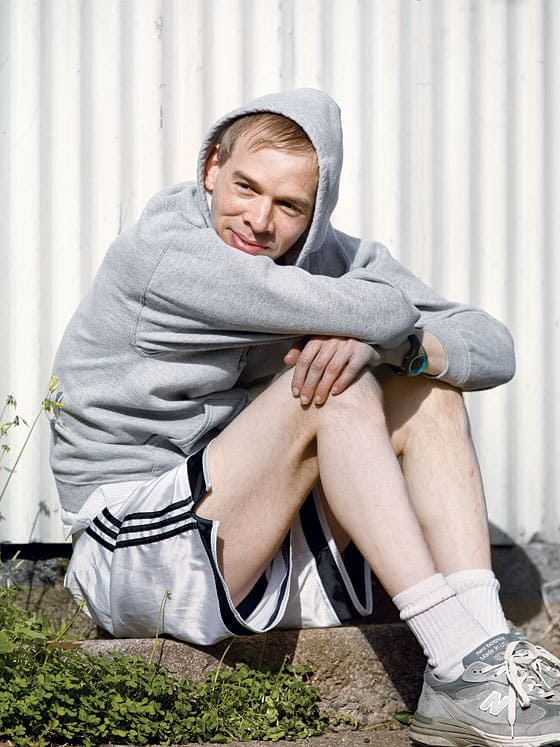 photo source: New York Magazine
Trent Arsenault is the only virgin on this list who has fathered over a dozen children. In early 2012, Arsenault gained national media attention in the United States for his unusual story. Arsenault dubbed himself a "donorsexual" and said that "[He] committed 100 percent of [his] sexual energy for producing sperm for childless couples to have babies"; he provides his sperm for free.
While Arsenault's deeds are seen as altruistic by many people, he came under fire by the FDA for not using legal methods to distribute his sperm. He bypassed regular methods and decided to advertise himself online – even providing his STD-test results, family photos, links to his Facebook page, and his driver's license – to couples in need of a sperm donor.
---
8. Marc Cermac
Last Known Age: 42 in 2010
Country of Origin: Australia
Gender: Male
Profession: Unknown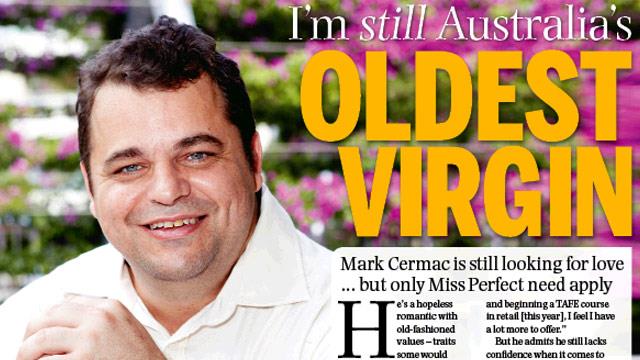 photo source: nowtolove.com.au
In 2010, Woman's Day Australia ran a story about a man named Marc Cermac, who claims that he is Australia's oldest virgin. He said that he was still holding out for "Miss Perfect" and that he has old-fashioned values.
Cermac's story was first covered in 2006 by Woman's Day and in that interview he mentioned that he was looking for the right woman. He ended up receiving plenty of offers, but ultimately turned them all down and admitted that he was extremely picky. Cermac said that when he finds his perfect match, he will "shower her with gifts" and "be a rock for her."
---
7. Elizabeth I
Last Known Age: 69 years old – died on March 24, 1603
Country of Origin: England
Gender: Female
Profession: Queen of England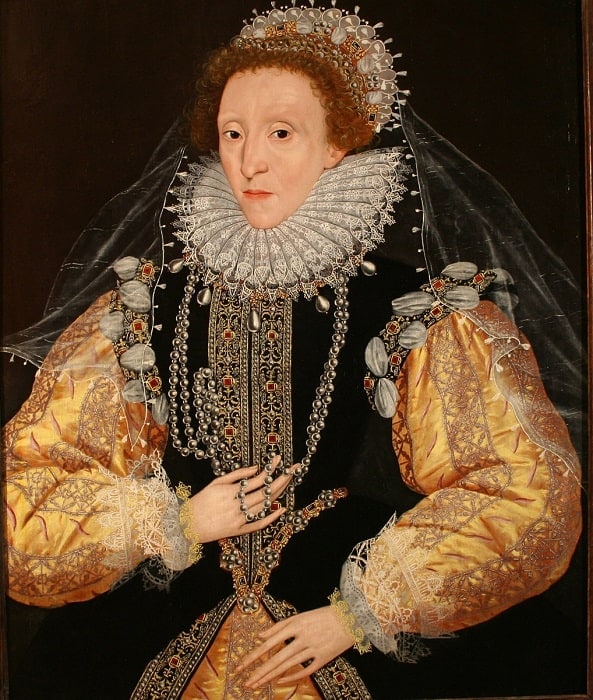 photo source: Wikimedia Commons
Elizabeth I is probably one of the most famous reported virgins in history. Her status as a virgin was so integral to her reputation that she was dubbed The Virgin Queen. Like the other notable figures on this list, no one knows for sure if Elizabeth I really stayed a virgin until her death.
Elizabeth I did have a close relationship with Robert Dudley, the Earl of Leicester, for much of their lives until Dudley's death. She never married Dudley or any of her other suitors. While there is some doubts over her lifelong virginity, many historians believe that she held on to her virtue to ensure that her throne remained intact.
---
6. Pam Shaw
Last Known Age: 70 years old in 2012
Country of Origin: United Kingdom
Gender: Female
Profession: Cabaret Singer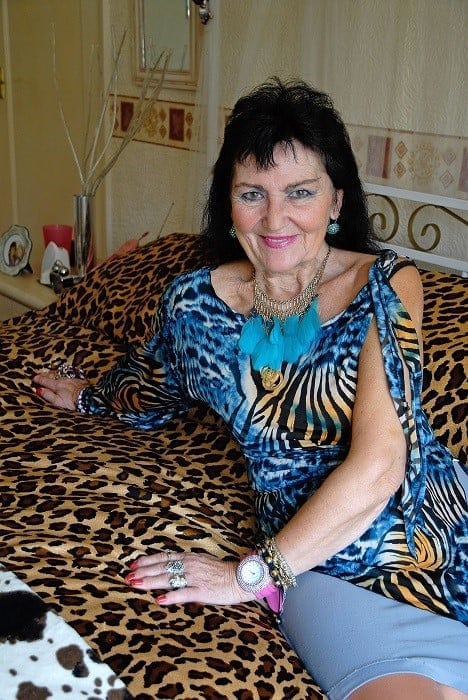 photo source: The Huffington Post UK
In 2012, Pam Shaw grabbed media attention after she announced that she was finally ready to lose her virginity at 70 years old. She said that she had spent her life pursuing her cabaret singing career to settle down with a man. Her dedication to her success worked out and she has performed with Tom Jones and Engelbert Humperdinck. Shaw has also appeared in commercials, the UK version of the TV show Shameless, and Alien Autopsy.
Shaw said that she is against sex before marriage, but feels like she's now ready to find the "right bloke." Although Pam was never intimate with a man, she performed under a sexy persona and called herself The Sexational Pam. She added that she had plenty of offers when she was younger, but her career always came first.
---
5. Immanuel Kant
Last Known Age: 79 years old – died on February 12, 1804
Country of Origin: Prussia
Gender: Male
Profession: Philosopher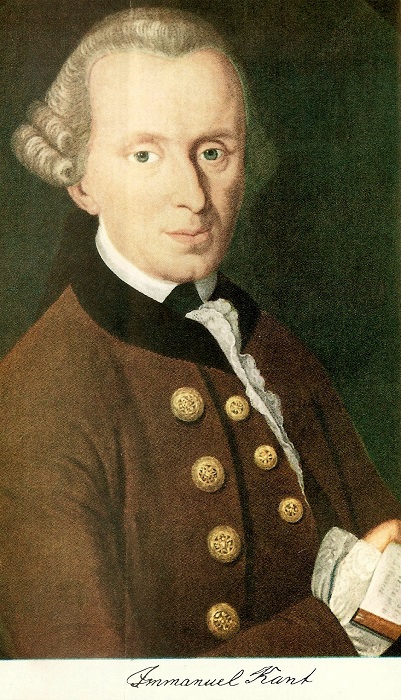 photo source: Wikimedia Commons
Immanuel Kant is another historic figure who supposedly died a virgin. He was a philosopher whose ideas still continue to influence modern philosophy, especially metaphysics, ethics, aesthetics, and political theory. Kant believed that humans often succumbed to their personal desires and dismissed what they actually should be doing.
He applied this view to sexual desire and said that it was morally wrong because lust makes people see other people as objects. In his eyes, even if the sex is consensual, at the end of the day people are just using each other as tools for their own satisfaction. Kant practiced what he preached – he never got married or had any relationships.
---
4. Isaac Newton
Last Known Age: 84 years old – died on March 31, 1727
Country of Origin: England
Gender: Male
Profession: Mathematician, astronomer, theologian, physicist, and author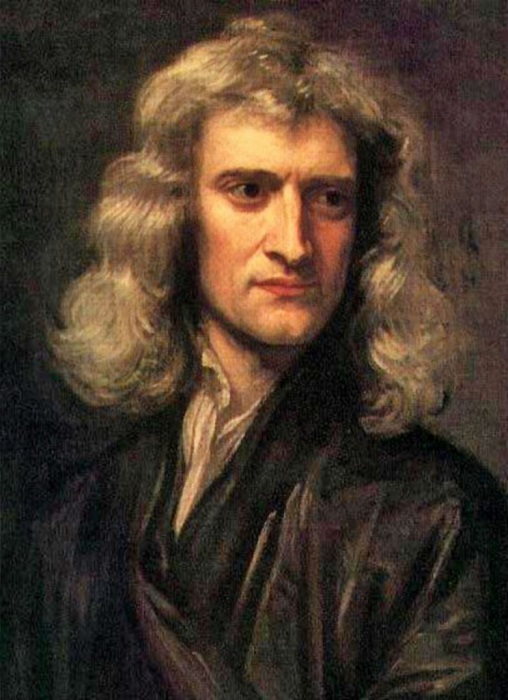 photo source:Wikimedia Commons
Although we will never know for sure, one of the most widely believed facts about Isaac Newton is that he died a virgin. From all existing accounts, Newton never married or had romantic relationships with women. In fact, his peers, including the French writer and philosopher Voltaire, said that he never showed any interest in sex, hated women, and showed no passion.
Besides a disinterest in women, Newton had a hard time maintaining friendships with his peers and often got into fights. After one of his only close friendships ended after a dispute, Newton suffered a nervous breakdown. Newton's trouble with personal relationships may have been due to his reported mental illnesses and depression.
---
3. Nikola Tesla
Last Known Age: 86 years old – died on January 7, 1943
Country of Origin: Austrian Empire (modern-day Croatia)
Gender: Male
Profession: Inventor, electrical engineer, mechanical engineer, and physicist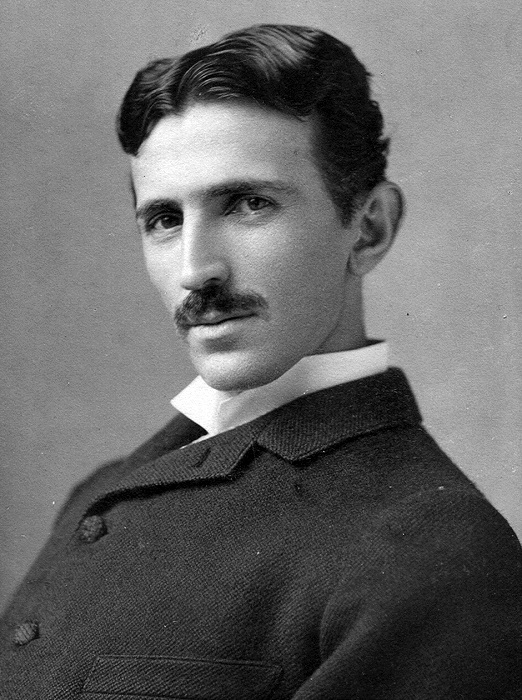 photo source:Wikimedia Commons
Nikola Tesla is widely known for his brilliance and eccentricities. Like many of the other famous virgins on this list, Tesla was purposely celibate. He felt that sex and marriage would distract him from his work and dampen his scientific abilities.
Tesla mostly liked to keep to himself, but he did have a few famous friends such as Mark Twain and John Muir, the founder of the Sierra Club. Although he was not always fond of people, Tesla loved pigeons. Not only did he often feed the pigeons in the park, he also took injured ones home. Tesla actually fell in love with one pigeon in particular and said that she gave him a purpose in life.
---
2. Mother Teresa
Last Known Age: 87 years old – died on September 5 1997
Country of Origin: Skopje, Ottoman Empire (modern-day capital of the Republic of Macedonia)
Gender: Female
Profession: Roman Catholic nun and missionary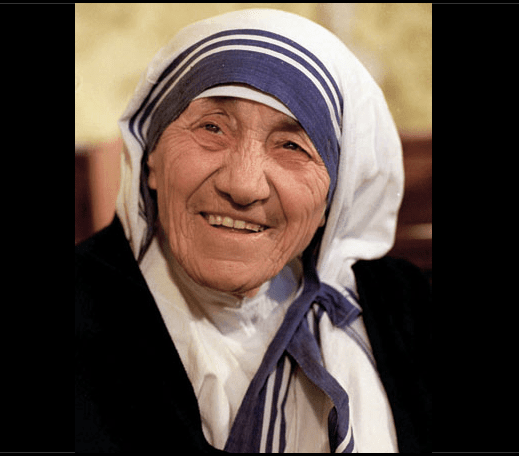 photo source:Wikimedia Commons
As a child, Mother Teresa – then Agnes Bojaxhiu – was raised by a pious and compassionate mother. She regularly attended church and at the age of 12 felt a religious calling. After she turned 18 Bojaxhiu went off to Ireland to become a nun. Since she went straight from childhood to becoming a nun as a young adult, Mother Teresa remained a virgin her entire life. She was never able to have romantic relations and dedicated her life to helping others.
In 1948 she first donned her iconic blue and white sari and went to Calcutta, India for the first time. Mother Teresa spent the rest of her life working in India, establishing orphanages, hospices, and leper hospitals.
---
1. Clara Meadmore
Last Known Age: 108 years old – died in 2011
Country of Origin: United Kingdom
Gender: Female
Profession: Secretary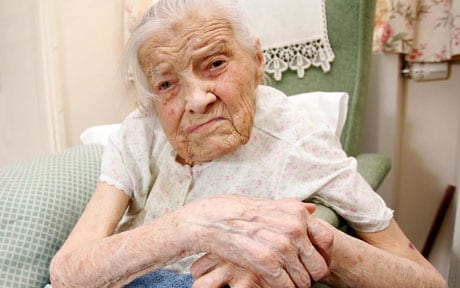 photo source:The Telegraph
Clara Meadmore was one of the oldest living people and the oldest known virgin in the world. A year before she passed away in 2011 at the age of 108, Meadmore publicly celebrated her 107th birthday and told news outlets that the secret to her longevity was abstinence. She said that she had never had sex or intimate relationships because they seemed "like a lot of hassle."
Meadmore added that she had decided when she was 12 that she would never get married. Since she decided that she didn't want a husband, she never had sex. According to Meadmore during the time period of her youth (the 1920s and 1930s) women only had sex with their husbands. Meadmore said that she was proud that she had remained a virgin her entire life.
OTHER POSTS YOU MAY BE INTERESTED IN