Katey Sagal is an American actress known for playing Peggy Bundy in Married… with Children and for having given the voice to the character of Leela in Futurama. She also won a Golden Globe Award for Best Actress – Television Series Drama for her role as Gemma Teller Morrow on the series Sons of Anarchy in 2011.
Katey was born in Los Angeles to Sara Zwilling and Boris Sagal. Her father was a Ukrainian-Jewish immigrant, while her mother had Hamish ancestors. The two had a total of four children before separating. After the divorce, Boris married Marge Champion, who already had kids.
Katey is not the only actress in the family, and most of her siblings and half-siblings are active in this industry. If you would like to know more, keep reading. We created a list of Katey Sagal's siblings ranked oldest to youngest.
6. Blake Champion
Blake Champion is one of Katey Sagal's oldest siblings, but unfortunately, we couldn't find much information about him.
We know that Blake was a Jacob's Pillow student in the 1980s. Together with his mother, Marge, he decided to commemorate the death of his father, Boris, joining her in a gala tribute, which began the 1986 Pillow season.
---
5. Katey Sagal (January 19, 1954 – present)
Current Age (as of December 2022): 68 years, 10 months, 17 days
Profession: Actress, Singer, Songwriter
Parents: Sara Zwilling and Boris Sagal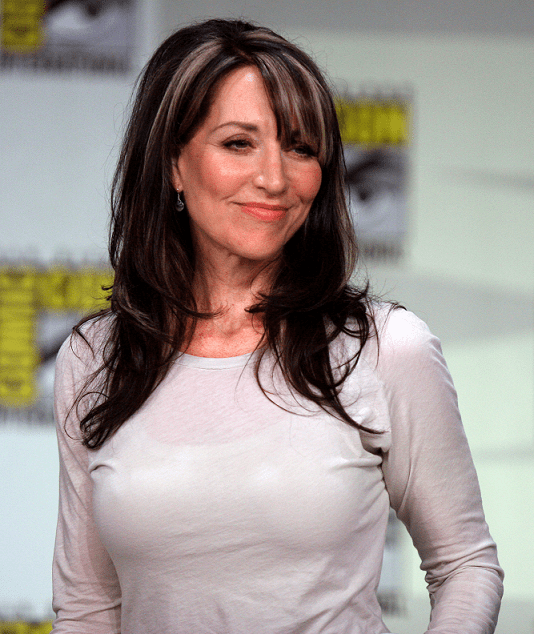 photo source: commons.wikimedia.org
Katey Sagal came into the world in 1954 and is currently 68 years old.
She was born in Los Angeles and attended Palisades High School, after which she enrolled in the California Institute of the Arts.
Katey started her career as a singer and songwriter. In 1973, she served as a backup singer for various artists such as Etta James, Tanya Tucker, and even Bob Dylan! Throughout the years, Katey kept singing for several bands and artists and performed in movies such as Valley Girl.
In 1994, she released her first solo album called Well…Ten years later, she released a second one, Room.
Despite her singing career, most people know Katey for her acting skills. Her first major job was in the series Mary, in which she played the role of a newspaper columnist. This helped her land another important job in the sitcom Married… with Children, which ran for a total of 11 years. During these years, she played the part of Peggy Bundy, the wife of Al Bundy.
After the end of Married… with Children, Katey kept working in the television industry. In fact, Matt Groeniger chose her for the voice of Leela, one of the main characters in the series Futurama.
In more recent years, Katey kept appearing in different movie productions, tv-series and shows such as Lost, Glee, and the ABC drama series Rebel.
Did You Know?
Katey is currently married to her third husband, writer-producer Kurt Sutter. Together they have a daughter, Esmé Louise, born in 2007 through a gestational carrier.
---
4. David Sagal (1955 – present)
Current Age (as of December 2022): c. 67 Years Old
Profession: Executive and Attorney at Warner Bros.
Parents: Sara Zwilling and Boris Sagal
David Sagal is one of Katey's siblings. He is married to McNally Sagal, an American actress and writer, and works as an executive and attorney at Warner Bro. He has a total of three children. Two of them attended La Cañada High School.
David's family is very passionate about music. David played the saxophone in high school and continued during college. His son, Bo, played clarinet and guitar in a band, while his daughter Nora is a bassoon player performing in the California All-State Orchestra. David's third son is also interested in music and plays saxophone and oboe while singing in a choir.
David served as the president of La Cañada High School Music Parents Assn., whose role is ensuring the orchestra functions properly throughout the scholastic year.
Did You Know?
David Sagal enjoys jazz and has played in a quintet for several years.
---
3. Gregg Champion (November 20, 1956 – present)
Current Age (as of December 2022): 66 years, 15 days
Profession: Film Director
Parents: Marge Champion and Boris Sagal
Gregg Champion was born in 1956 and is currently 65 years old. He attended the USC School of Cinema and worked with several directors, such as Blake Edwards, Nicholas Roeg, and John Badham. Some of his movies include Whose Life Is It Anyway?, Blue Thunder, and Short Time.
Did You Know?
One of Gregg's productions was nominated for 4 NAACP Awards, including best director. It ended up winning the 2015 Christopher Award for best movie.
---
2. Joey Sagal (February 12, 1957 – present)
Current Age (as of December 2022): 65 years, 9 months, 23 days
Profession: Actor and Screenwriter
Parents: Sara Zwilling and Boris Sagal
Just like his sister Katey, Joey decided to pursue an acting career. He was born in Los Angeles to Sara Zwilling and Boris Sagal.
Joey had a pretty successful career and played the D.C. Comics villain, Gunn, in the D.C. Comics movie Return of the Swamp Thing.
More recently, he worked as executive producer, screenplay, and actor for the film Elvis & Nixon, which was released in 2016 and focused on the meeting between Elvis and Nixon on December 21, 1970, at the White House.
Some of Joey's other movies include Retrograde, Into The Sun, and Unbeatable Harold.
Did You Know?
Joey's full name is Joseph
---
1. Jean Sagan and Liz Sagal (October 9, 1961 – present)
Jean Sagal
Current Age (as of December 2022): 61 years, 1 month, 27 days
Profession: Actress and Director
Parents: Sara Zwilling and Boris Sagal
View this post on Instagram

https://hotelfauchere.com/) 5px; flex-grow: 0; margin-right: 14px; margin-left: 2px;">
Liz Sagal
Current Age (as of December 2022): 61 years, 1 month, 27 days
Profession: Actress, Screenwriter, Film Editor
Parents: Sara Zwilling and Boris Sagal
View this post on Instagram
Jean and Liz are Katey Sagal's youngest siblings, as they were born in 1961 and are currently 60 years. The twins decided to pursue the same career and got into acting.
They appeared on the screen at a very young age playing the Doublemint Twins in the ad campaign for Doublemint Gum, a chewing gum from the Wrigley Company launched in 1914. You've probably also seen them in Grease 2, where they played the role of two cheerleaders. Jean and Liz also appeared in the television series Double Trouble and other productions.
Later in her career, Liz also played the part of a member of the fictional band Cherry Bomb in the movie Howard the Duck. For this part, she had to contribute to the vocals of several songs such as Hunger City, Don't Turn Away (Reprise), It Doesn't Come Cheap, and Howard the Duck. She also worked as a writer for several productions, such as Mad About You, Monk, Charmed, and Lost in Space.
Similarly to her sister Liz, Jean also continued her acting career. She participated in several shows such as Knots Landing, Quantum Leap, 21 Jump Street, and Picket Fences.
She also worked as a director for famous tv series, for instance, Two and a Half Men, Mad TV, So Little Time, and Just Shoot Me.
Did You Know?
Jean also served as associate director for Two Broke Girls.