The Bachelor is a worldwide phenomenon in television based out of America. The dating and relationship series debuted on March 25, 2002, and was born out of the mind of Mike Fleiss. With an understanding of what the public was starving for, especially after the political turmoil America was facing post 9/11, he produced and wrote a series centered around the age-old concept of love and courtship. The show follows a single, handsome, young bachelor who has a pool of romantic interests to choose from to become his wife.
In a world far-removed and warped from reality, female contestants are eliminated throughout the show. They travel to exotic locations, engage in psychological warfare with other competing girls, find themselves caught in a web of scandal, mischief, and other ingredients that make for captivating television as ashamed as we might be to admit it. Contestants fit a particular mold, which leans towards the younger variety, so it's no surprise when we see an older bachelor run off with someone ten or more years their junior!
Today we're going to look at some of the youngest contestants to compete for the love and loyalty of The Bachelor.
8. Revian Chang
Age: 24
Season: 23
Hometown: Santa Monica, California
Occupation: Nurse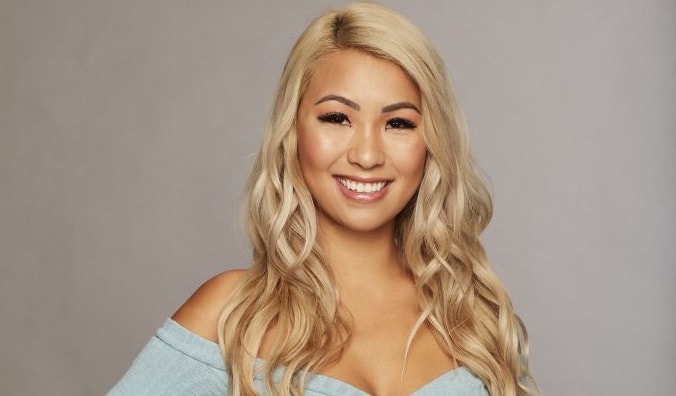 photo source: localprofile.com
Revian Chang is the 24-year-old contestant on the 24th season of The Bachelor. A nurse by trade, Chang made the bold move to try and separate herself from the slew of contestants by introducing herself in Mandarin, calling him a "stud-muffin" in her native tongue.
Despite her heartfelt efforts to distinguish herself, she wasn't able to capture the attention of bachelor Colton Underwood for longer than the episode's runtime.
Did You Know?
Revian Chang works in hospitality. On top of being a nurse, she also works as an esthetician, making sure people feel beautiful as well as healthy. Best of both worlds!
---
7. Annie Reardon
Age: 23
Season: 23
Hometown: Mequon, Wisconsin
Occupation: Financial Associate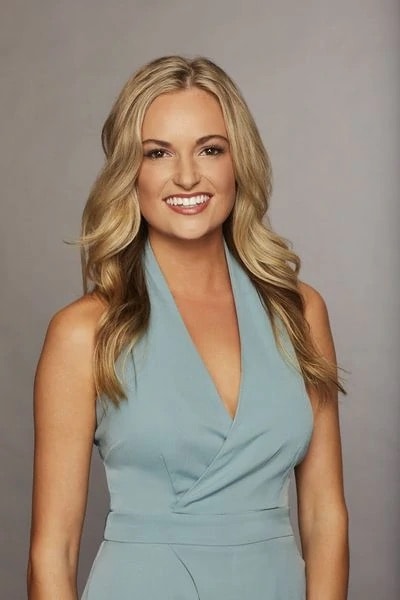 photo source: bachelor-nation.fandom.com
Annie Reardon is the 23-year-old contestant from the 23rd season of The Bachelor. Like Revian, she also fell short in winning Colton's heart. For Annie, however, that is no reflection on her success elsewhere. A former competitive horse-racer, she attended the University of Alabama and now works as a financial associate.
Annie was raised on a farm, grew up listening to country music, and loves swing dancing. She's a country girl through and through.
Did You Know?
Reardon was introduced to Colton Underwood via a game show on the Ellen DeGeneres talk show.
---
6. Emily Ferguson
Age: 22
Season: 20
Hometown: Las Vegas, Nevada
Occupation: Waitress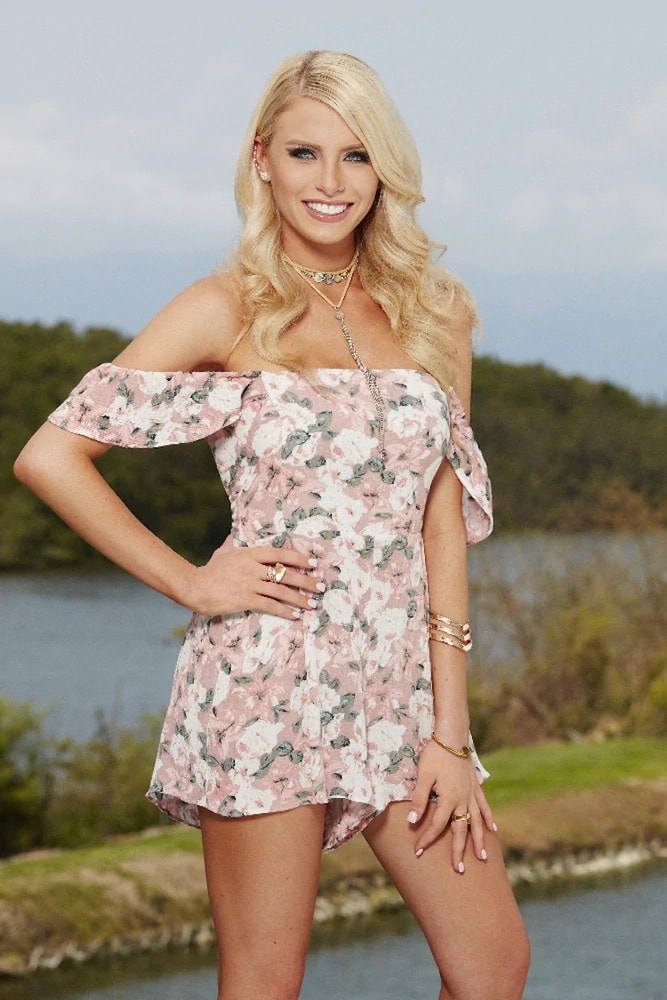 photo source: bachelor-nation.fandom.com
Emily Ferguson was a waitress looking for love and a contestant on the 20th season of The Bachelor. She came up short in capturing Ben Higgins' heart. Not ready to give up on finding a companion, she returned for seasons three and four of Bachelor in Paradise but quit in week 4 of both seasons.
She has a sister, Haley Ferguson, who also participated in the same franchises and the same seasons! If you're thinking that seems a bit strange, two sisters competing for the same man certainly is. We'll be covering her next.
Did You Know?
Emily started dating Swedish hockey player William Karrison since 2017. They got engaged in December 2020.
---
5. Haley Ferguson
Age: 22
Season: 20
Hometown: Las Vegas, Nevada
Occupation: Waitress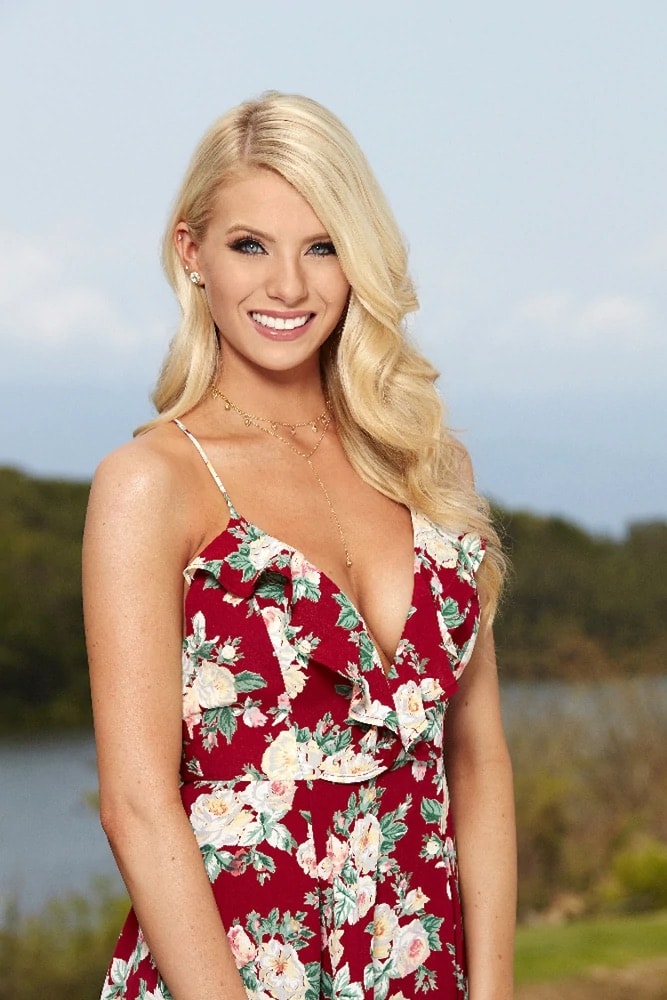 photo source: bachelor-nation.fandom.com
Haley Ferguson stuck with her sister, Emily, through thick and thin. Joining her through several taping of the bachelor, they quit on the same week on the 3rd and 4th season of Bachelor in Paradise.
Haleycouldn't get enough of the spotlight. She returned once more without her sister for the 6th season but came up short yet again.
Did You Know?
All hope for love wasn't lost in the life of Haley Ferguson. She's been in a relationship with the Finnish jockey player Oula Palve since 2020. They recently got engaged in May 2021.
---
4. Rebekah Martinez
Age: 22
Season: 22
Hometown: Fresno, California
Occupation: Nanny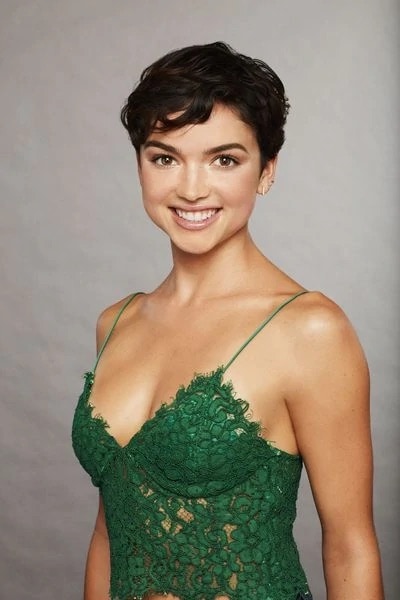 photo source: bachelor-nation.fandom.com
Rebekah Martinez, is the self-proclaimed reality tv show obsessive who appeared in The Bachelor for season 22 and Bachelor in Paradise for season 5. Despite coming short in her quest on the show, she's been happily dating her boyfriend, Grayson Leonard, since 2018. They now have a daughter and son together.
Bekah is on record as saying she loves being the center of attention. That shouldn't come as a surprise to us, considering that's an essential quality for anyone wanting to pursue a career in the entertainment medium.
Did You Know?
Rebekah Martinez was once reported missing by her mother after not hearing from her daughter for a week due to a self-imposed exile from social media. While the missing person report was public, it was pointed out by The Bachelor enthusiasts that she was far from missing. In fact, she was cultivating a new career as a television star and top 10 contestant!
---
3. Mackenzie Deonigi
Age: 21
Season: 19
Hometown: Maple Valley, Washington
Occupation: Dental Assistant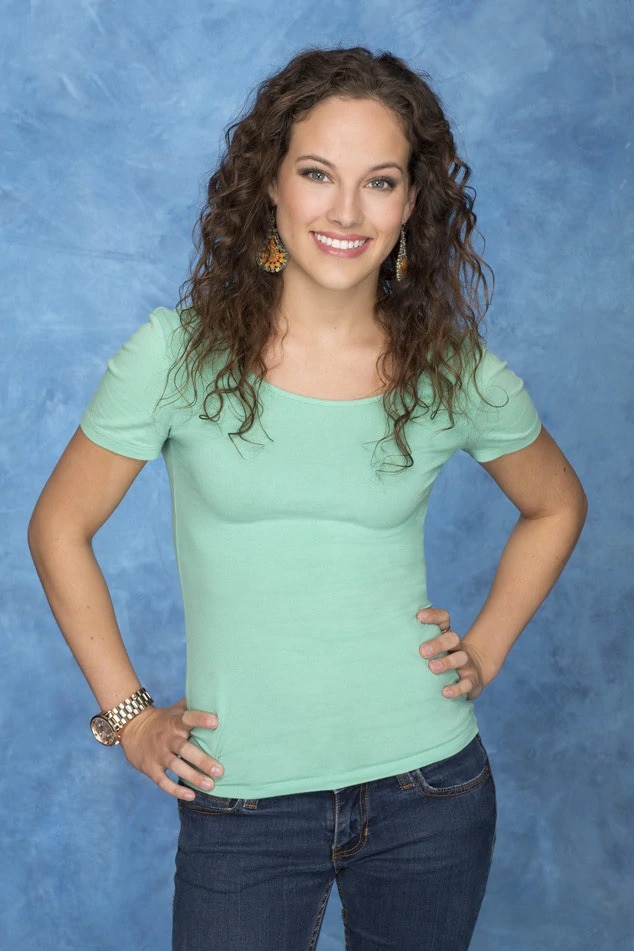 photo source: bachelor-nation.fandom.com
Mackenzie Deonigi appeared on the 19th season of The Bachelor, winning fans the world over until her heartbreaking, untimely departure in week five while competing in the battlefield of love. Ultimately, Chris Soules proposed to Whitney Bischoff at the end of the season.
All is fair in love and war. And so, for Mackenzie, she moved on and has seemingly flourished since. The former dental assistant has a son (Kale) and daughter (Cleo).
Did You Know?
Mackenzie is married to NFL defensive end for the Washington Commanders, Nate Orchard.
---
2. Cassandra Ferguson
Age: 21
Season: 18
Hometown: Shelby Charter Township, Michigan
Occupation: NBA Dancer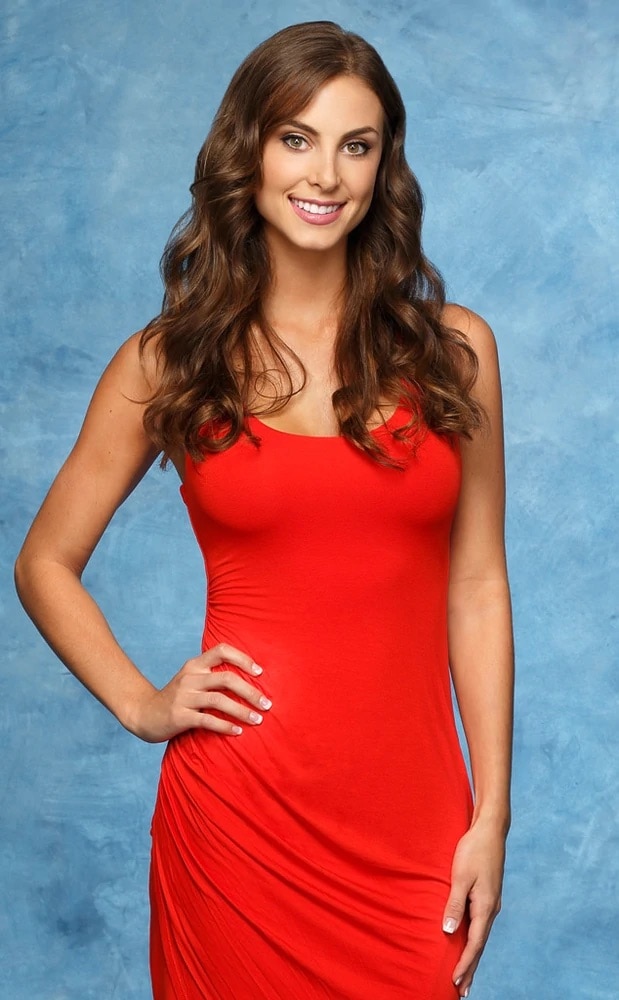 photo source: bachelor-nation.fandom.com
Cassandra Ferguson is no stranger to the spotlight after spending some time under one of the brightest as an NBA dancer. Experience under pressure doesn't make a difference when it comes to matters of the heart, whether it's on television or not. And so, Cassandra was eliminated in week 6 of season 18.
Juan Pablo Galavis was the bachelor for the 18th season. The two bonded over their roles as young parents.
Did You Know?
In 2011, Cassandra had a son, Trey, with Detroit Pistons player Rodney Stuckey. She now works as a makeup artist back in her home state of Michigan. She's also an entrepreneur and owner of the online clothing store Cake Face Boutique.
---
1. Kit Keenan
Age: 21
Season: 25
Hometown: New York, New York
Occupation: Socialite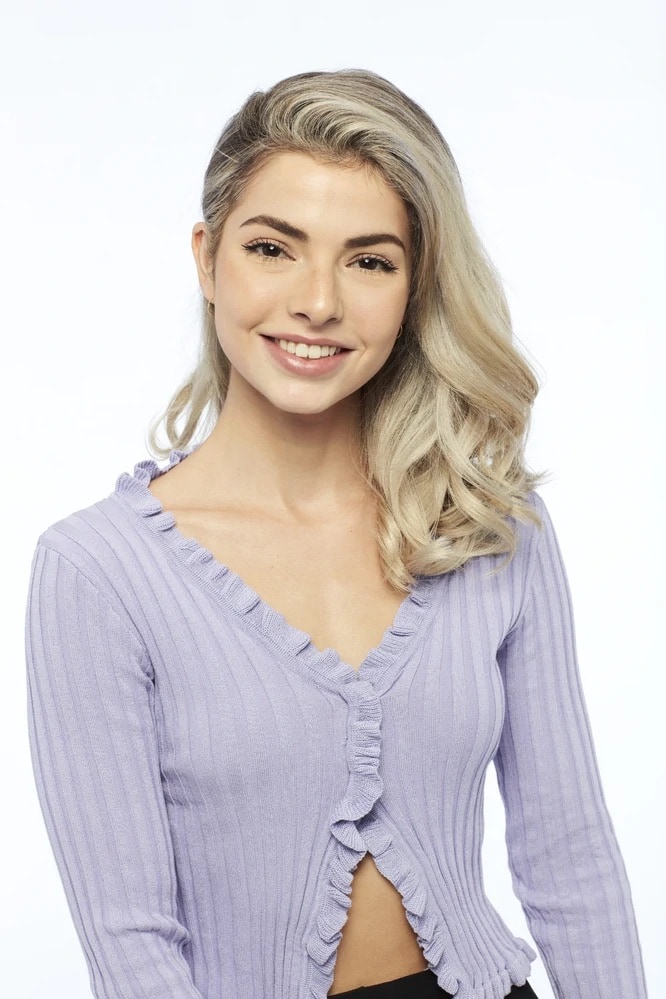 photo source: bachelor-nation.fandom.com
Kit Clementine Keenan Is the youngest contestant on The Bachelor ever!
Kit Keenan is the 21-year-old socialite and native New Yorker who enjoys a cozy rent-free life at her family home in the lavish West Village. She's currently attending school at NYU.
Kit was known for having exceedingly high standards and hasn't been in a committed relationship since she was with her high school sweetheart. On week 7 of the 25th season, before there was even a chance for anyone else to do it, she excused herself from the show after the group date portion. She told Matt James (25th season bachelor) before her departure, "you deserve someone who is 100 percent sure of you getting down on one knee tomorrow, and that's not me." At 21-years-old and a social butterfly in the New York scene, it makes sense for Kit to take her time and discover more about herself and what she wants in a lifelong partner. The best teacher is experience. More often than not, experience and age go hand-in-hand.
Did You Know?
Kit Keenan is the daughter of American fashion designer Cynthia Rowley. The New York Times describes her designs as flirty, vibrant, with a sense of a carefree spirit. Kit took notes from her fashionista family and exudes that same energy in her everyday life.
OTHER POSTS YOU MAY BE INTERESTED IN