Saweetie is a renowned American rapper for songs such as Best Friends, Sway With Me, and Back To The Streets.
She is the first daughter of Trinidad Valentin and Johnny Harper. Her mother is of Filipino and Chinese heritage, while her father is African American.
Saweetie grew up in Sacramento, California, and attended Merrill F. West High School in Tracy. However, she graduated from Monterey Trail High School in Elk Grove.
After graduating, Saweetie enrolled at San Diego State University and studied communications and business. She later changed her mind and enrolled at the University of Southern California, where she continued studying communications. After earning her Bachelor's degree, Saweetie decided to fully concentrate on rap and try her best to make a career out of her talent.
Saweetie lived the first years of her life as a single child, but when she was 11, her mother became pregnant with two twin daughters. If you would like to know more about them, keep reading. Below is a list of Saweetie's siblings ranked oldest to youngest.
2. Saweetie (June 2, 1993 – present)
Current Age (as of February 2023): 29 years, 8 months, 22 days
Birthplace: Santa Clara, California, USA
Profession: Singer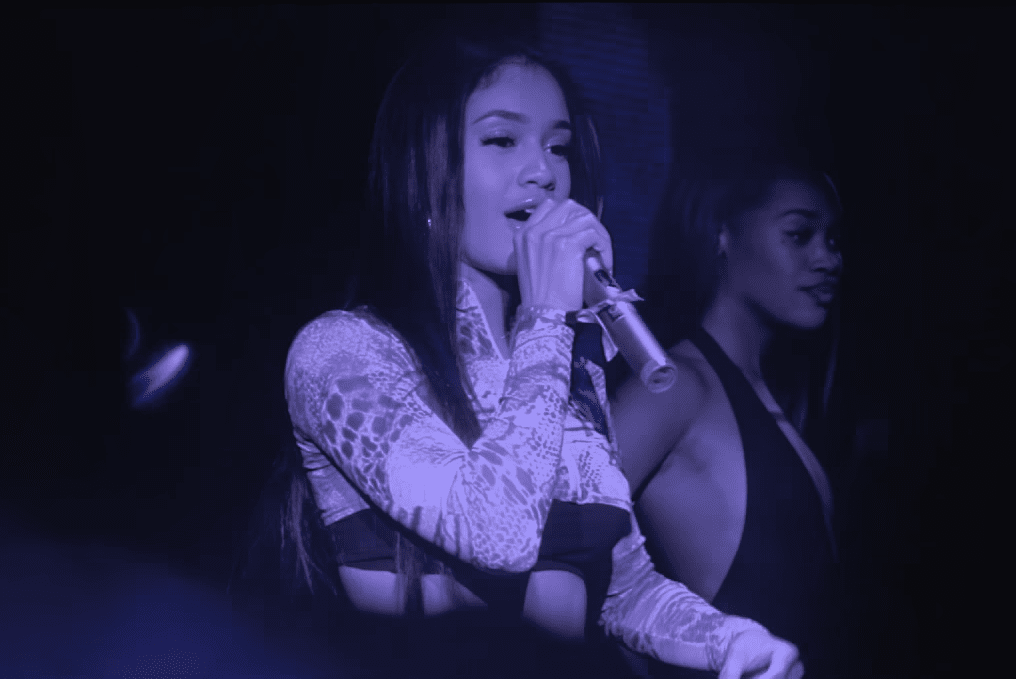 photo source: commons.wikimedia.org
Saweetie started composing music when she was a young teenager, at 13 years old. However, she made her debut only in 2017 with the song Icy Grl. Following its success, she signed a contract with the record label Artistry Worldwide, a subsidiary of Warner Records.
The following year, Saweetie released her debut extended play, High Maintenance. In 2021, this talented rapper received two nominations for the 64th Annual Grammy Awards but did not win. However, she was awarded an MTV Video Music Award for Best Friend and an MTV Europe Music Award for her song Herself.
Talking about her personal life, in September 2018, Saweetie began dating Quavo of Migos, an American rapper. However, in 2021 she officially declared that they had split up, as Quavo had been unfaithful. "Presents don't band aid scars and the love isn't real when the intimacy is given to other women," wrote Saweetie on her social media pages.
Did You Know?
Saweetie's grandfather used to play football for the San Francisco 49ers. His name is Willie Harper, and is now 72 years old.
---
1. Maya and Milan Harper (2004 – present)
Current Age (as of February 2023): c.18/19 Years Old
Birthplace: Unknown
Profession: Designer, Writer, and Creative Director
View this post on Instagram
View this post on Instagram
Maya and Milan Harper are Saweetie's youngest siblings, as they were born in 2004 and are now 18 years old.
Maya Harper works as a designer, writer, and creative director. She founded Spring Ashley, a clothing brand producing contemporary womenswear.
On the brand's official website, Maya declares, "We intentionally create timeless pieces that make the millennial woman feel sexy and confident. Inspired by our community of stylish women, we design with our customers in mind. In an effort to encourage and inspire women to live their most authentic lives, we share this reality through style and community."
Maya is also one of the contributors to On The Harp, a blog discussing issues related to women's empowerment, fashion, lifestyle, and beauty.
Milan Harper also works as a writer, serving as one of the contributors to On The Harp. She also loves music, in particular Nina Simone. Apart from this, not much is known about her.
Did You Know?
Both Maya and Milan are quite popular on social media. The former has an Instagram account with 10.5k followers, while the latter is slightly less popular, with 10k followers.
OTHER POSTS YOU MAY BE INTERESTED IN