Daniel "Diggy" Simmons III is better recognized these days for his acting on the hit sitcom Grown-ish than for his music career, which began with his debut mixtape — The First Flight, reaching over 100,000 downloads on his personal blog.
At the time, it was rare to see an upcoming artist take the reigns and hit numbers like that without the backing of a label. Sure enough, Atlantic Records was in hot pursuit of the young talent.
Diggy happens to be the son of Joseph Simmons, a.k.a Rev Run — co-founder of Run-DMC — who America got to know along with the rest of his siblings through the MTV reality show Run's House. It turned out to be a hit, airing for 59 episodes and lasting six seasons.
But considering the last episode aired in 2009, we figured it was time to catch up on Diggy and his five siblings as we rank them from oldest to youngest!
6. Vanessa Simmons (August 5, 1983 – Present)
Age (as of June 21, 2022): 38
Born: United States
Occupation: Actress, TV Host
Known For: Project Runway: Threads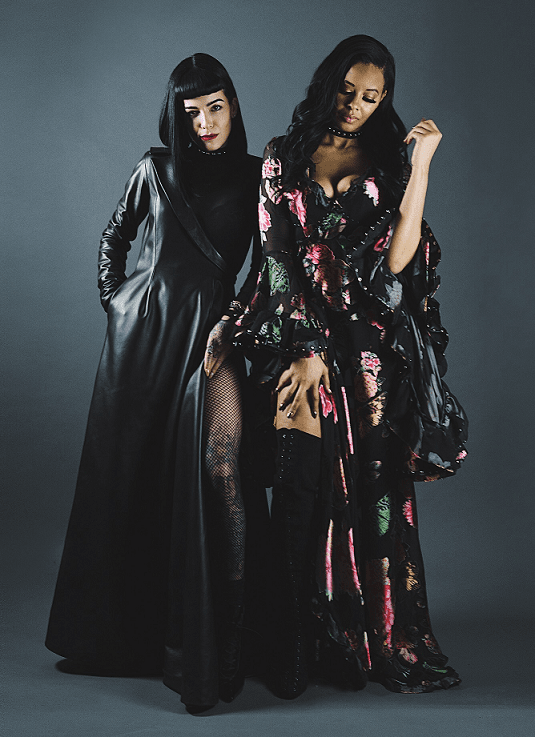 Vanessa featured on right in printed dress.
photo source: Wikimedia Commons
Vanessa Simmons is the oldest daughter of Joseph Simmons and Valerie Vaughn. Fans of Run-DMC will recognize her from their early 2000s MTV reality show, but you might know her as the host and judge on Project Runway: Threads.
She's also an actress and producer, featured in films like Dysfunctional Friends, Boogie Town, Happiness, and as Caroline in the TV series, Monogamy. Vanessa knows how to keep busy like her father, collaborating with her sister Angela to design shoes for Pastry.
Did You Know?
In 2008, Vanessa went covert ops and entered the Miss California USA pageant under the alias "Vanessa Jean." She didn't take the crown, but if there were a trophy for initiative and bravery, then Vanessa would be the favorite.
---
5. Angela Simmons (September 18, 1987 – Present)
Age (as of June 21, 2022): 34
Born: Queens, New York
Occupation: Shoe Designer
Known For: Pastry Shoe Designer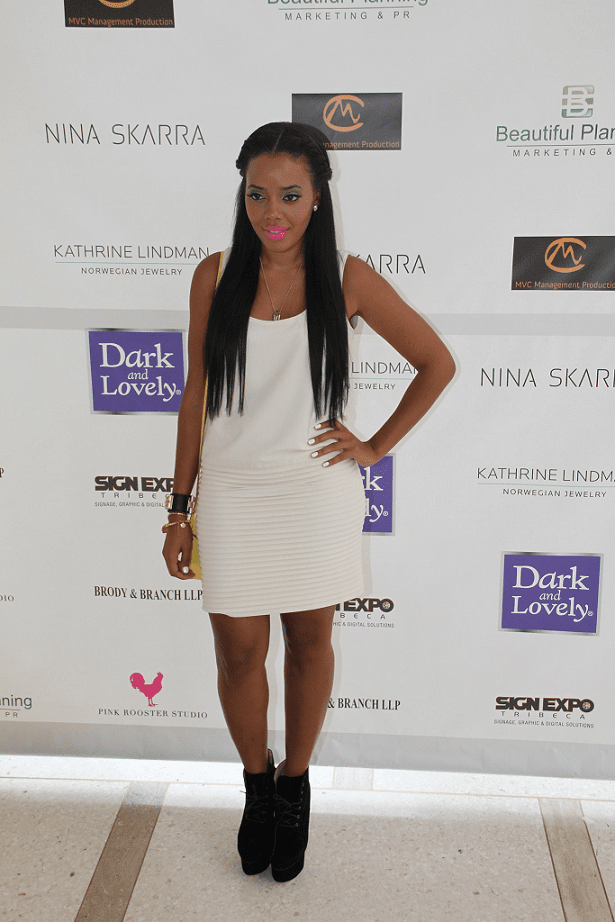 photo source: Flickr via BeautifulPlanningMarketing&PR
Angela Simmons is an Internet personality and shoe designer, splitting her time between her work designing for Pastry while running her Youtube channel — Just Angela, which sports nearly 40k subscribers.
Her videos cover a broad range of topics, from educational content on the intricacies of all aspects of motherhood, mental health, business, fitness, food, beauty, relationships, and monthly updates on her life as a mother and daughter of the Simmons family.
Did You Know?
Angela Simmons lost her fiancé (Sutton Tennyson) and father to their 5-year-old son after he was shot and killed in 2018. The assailant was given a life sentence for the murder.
---
4. Joseph Simmons Jr. (September 29, 1989 – Present)
Age (as of June 21, 2022): 32
Born: New York, New York
Occupation: Actor, Rapper
Known For: King of Newark
View this post on Instagram
Joseph Simmons Jr. is the 32-year-old eldest son of Joseph Simmons and Valerie Vaughn. For anyone following his life and career, he also goes by the rap name Jojo Simmons.
He's a producer and reality TV personality alongside his siblings on Run's House and in season 4 of Growing up Hip Hop.
He's held roles in films like King of Newark, King of Newark 2, and Fade Away. He's married to Tanice Amira, and they have two children.
Did You Know?
Jojo is on Instagram with a 543k follower base, where you can see him share a window into his life as a family man and entrepreneur.
---
3. Diggy Simmons (March 21, 1995 – Present)
Age (as of June 21, 2022): 27
Born: Queens, New York
Occupation: Actor, Rapper, Songwriter
Known For: Grown-ish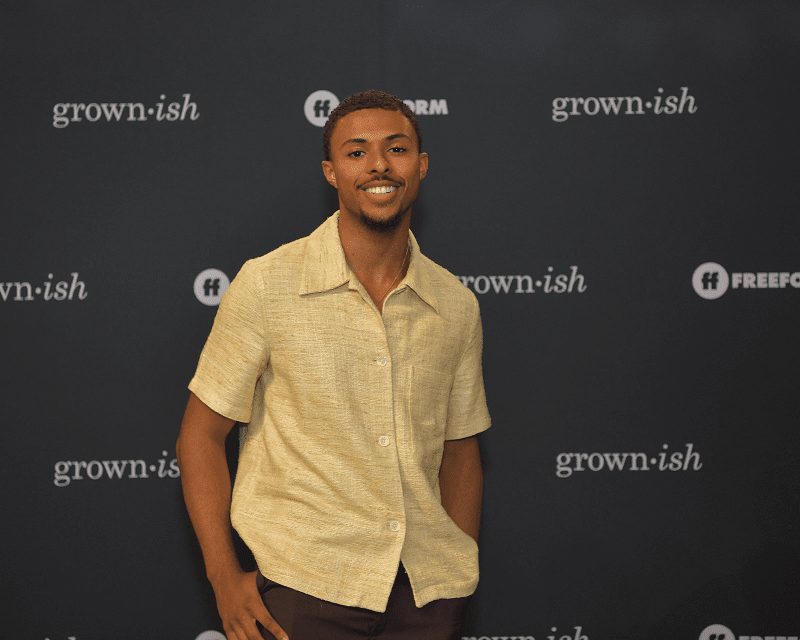 photo source: Flickr via Walt Disney Television
Diggy is the most popular member of the Simmons siblings, having achieved success as a singer, songwriter, and rapper. He's crossed paths with greats like Lupe Fiasco and joined his former rap group, All City Chess Club. In addition to his success in music, he's an actor who can hold his own with his recurring role as Doug Edwards in the sitcom Grown-ish.
Diggy looked like the next in line to fill his father's shoes as the next rap star, especially after being named one of Billboard's "Artists to Watch 2011." One of his first tours was for the BET 106 & Park Closer to My Dreams Tour, sharing the stage with up-and-comers like Mac Miller, Lil Twist, and Tyga.
Despite the hot start, rap has taken a back seat to his acting career, landing a feature-length TV movie/show pilot that aired on BET called The Start Up. He also had a small role in the Billy Crystal comedy Parental Guidance.
Diggy's mentioned that when it comes to his music career, he doesn't take advice from his family, opting to traverse his own path without the guidance of his father, who has established himself as a prominent figure in the rap game.
Listening to Diggy's music, you can tell that his tastes stray from what you'd expect. He cites bands like Maroon 5, Arctic Monkeys, and Passion Pit as influences in his career, along with the usual suspects like Jay-Z and Kanye.
Did You Know?
Maybe inspired by his big sisters Angela and Vanessa, Diggy launched a sneaker collection called Chivalrous Culture in 2010 but was discontinued.
---
2. Russell Simmons II (August 30, 1997 – Present)
Age (as of June 21, 2022): 24
Born: Bergen County, New Jersey
Occupation: Rapper, Singer, Songwriter, Actor
Known For: Rev Runs Around the World
View this post on Instagram
Russell Simmons II is an actor, rapper, and musician best known for his appearances on his father's Travel Channel show Rev Runs Around the World and on his Cooking Channel companion show Rev Run's Sunday Suppers. To his family and friends, he goes by "Russy."
Russell hasn't achieved recognition in music close to Diggy or his father. No one will hold that against him, considering his father was one of the three founding members of one of the most influential hip-hop groups of all time. Run-DMC influenced generations with their music between 1983 to 2002. Award-winning albums and chart-topping singles are a lot to live up to.
Did You Know?
Russell has an Instagram with over 39k followers. He describes himself as a screenwriter and actor.
---
1. Victoria Anne Simmons (September 26, 2006 – September 26, 2006)
Age (as of June 21, 2022): 0
Born: United States
Occupation: N/A
Known For: N/A
Victoria Anne Simmons was the youngest of the Simmons siblings.
Victoria passed away the same day as her birth due to a condition known as omphalocele – a genetic defect that causes internal organs to grow outside the body. In Joseph Simmons and his wife Justine's book, Old School Love: And Why It Works, they detail the trauma of losing their daughter and how they recovered from their grief, which involved adopting their daughter Miley Justine.
Justine spoke in an interview with People about the event, stating, "Joey found comfort in God and being with me. I found comfort going under the covers. For the most part, on most days, I was trying to heal my body, heal my sadness, heal my sorrow, and heal my heart … I was lonely for my child."
Did You Know?
Joseph Simmons became an ordained minister in 1994, hence the name Rev Run. During the emotionally taxing time of Justine's pregnancy with Victoria, Rev decided to document the ordeal while filming their show for MTV (Run's House), chronicling the days leading up to the birth, their daughter's passing, and the days after as the family processed the loss. The episode was titled Victoria Anne Simmons.
OTHER POSTS YOU MAY BE INTERESTED IN