Britney Spears represents both sides of the pop star prototype – from the triumphs that come with best-selling albums and culturally transformative music videos to the pitfalls of teenage superstardom.
Britney has lived several lives in one, experiencing the praise and the wrath of worldwide media as one of the world's most recognizable faces in music throughout the 90s and early 2000s.
From the beginning, her career was laid bare for public consumption. It serves as a powerful indictment against the culture of celebrity worship and the consequences that come after.
She has two siblings, both of whom have faced their own success and struggles that come with being part of the Spears family. So join us while we take a closer look at the Spears siblings as we rank them from oldest to youngest!
3. Bryan Spears (April 19, 1977 – Present)
Age (as of July 7, 2022): 45
Born: McComb, Mississippi
Occupation: Film/Television Producer
Known For: Zoey 101
View this post on Instagram
Bryan Spears is the 45-year-old son of Jamie and Lynne Spears and the only brother in the three-sibling Spears ensemble. He's best known for his work as a producer on his youngest sister Jamie Lynne's former Nickelodeon show, Zoey 101.
Bryan comes from humble beginnings as the son of a construction contractor and a second-grade teacher, which doesn't fit the typical mold of a family who would raise a future pop star.
Spears attended a private Christian school in his small town of McComb, Mississippi, called Parklane Academy.
From kindergarten through high school, he stayed at Parklane Academy until attending his mother's alma mater – Southeastern Louisiana University. He majored in kinesiology.
Bryan's break into the entertainment business wasn't conventional. That was to be expected, considering good old-fashioned family nepotism wasn't going to get him there!
On New Years Day in 2009, he married Yale graduate Graciella Sanchez, founder of One Talent Management, and Jamie Lynn's talent manager.
They married in a small ceremony in New Orleans but divorced in 2015. They have one daughter, Sophia Alexandra "Lexie" Spears.
During their marriage, Bryan was taking notes and learning the ins and outs of the intricacies of management. When Britney started to gain traction and needed representation, she decided to keep it within the family and make Bryan her manager.
He was also named a co-conservator of Britney along with their father, which for years was a hot button issue and cause for the highly publicized fracture between the family.
Did You Know?
In his mother's book, Through the Storm: A Real Story of Fame and Family in a Tabloid World, Lynne recounts how Bryan nearly didn't make it in the first few days after he was born with a bacterial lung infection.
Bryan has appeared as himself in several documentaries, which include the MTV Diary of Britney Spears, I Am Britney Jean, and Total Britney Live. You can see him on Instagram sharing photos of himself and his family.
---
2. Britney Spears (December 2, 1981 – Present)
Age (as of July 7, 2022): 40
Born: McComb, Mississippi
Occupation: Singer, Dancer, Actress
Known For: Pop Icon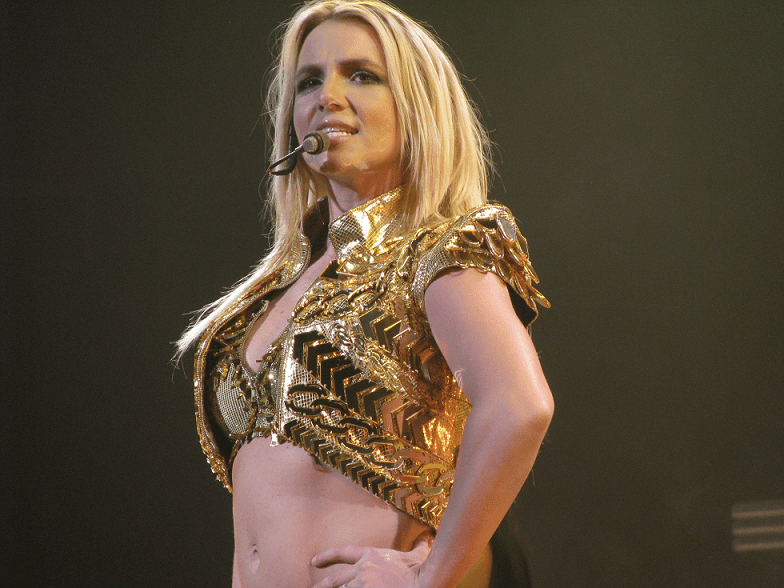 photo source: Wikimedia Commons
Britney Spears is considered a pioneer of the 1990s teen pop resurgence. Fans of pop coming of age in the 90s claim her as the "Princess of Pop." You'd be well within your rights to dispute such a claim, but she's certainly in the conversation. The number speak for themselves.
She's responsible for 150 million records sold worldwide and is one of the world's best-selling artists. At her peak, she was flirting with the same level of success as the undisputed King of Pop himself, Michael Jackson.
Unsurprisingly, he one of her major influences, along with other dynamic performers like Madonna and Janet Jackson. Her sound is dance & electro-pop.
Her first two studio albums, …Baby One More Time (1999) and Oops!… I Did It Again (2000) are two of the best-selling albums of all time and were the initial catalyst that would kick off a legendary career that's seen a slight resurgence in 2022.
These albums were a departure from the innocent media-darling image she built as a member of The Mickey Mouse Club in 1992, along with Ryan Gosling, Justin Timberlake, and Christina Aguilera.
With the unprecedented success Britney experienced as she entered the next phase in her life and career, drugs and alcohol became a factor, and she wasn't immune to the curses that money and access bring.
After a stint in the psychiatric ward of UCLA Medical Center, she was placed under her father's conservatorship, which gave him control of all of her assets.
As Britney started to get her life together, it was clear the conservatorship was beginning to take away her independence, hurting her more than helping her.
By 2019, the media coverage of the dispute between father and daughter reignited and led to the #FreeBritney movement. In 2021, the conservatorship ended after allegations of abuse made by Britney.
Since winning personal and financial freedom from her father, she's begun to rekindle her career. As of February 2022, she signed a $15 million book deal for her memoir, which Forbes calls "one of the biggest book deals of all time."
Did You Know?
Her career achievements, accolades, world records, etc., could constitute an entirely new list. A few of her most notable achievements on her highly decorated resume include a Grammy Award, 15 Guinness World Records, a Michal Jackson Video Vanguard Award, and seven Billboard Music Awards.
She had two children, Sean and Jayden, with her ex-husband and fellow dancer and musician Kevin Federline. She is currently married to Sam Ashgari.
---
1. Jamie Lynn Spears (April 4, 1991 – Present)
Age (as of July 7, 2022): 31
Born: McComb, Mississippi
Occupation: Actress, Singer
Known For: Zoey 101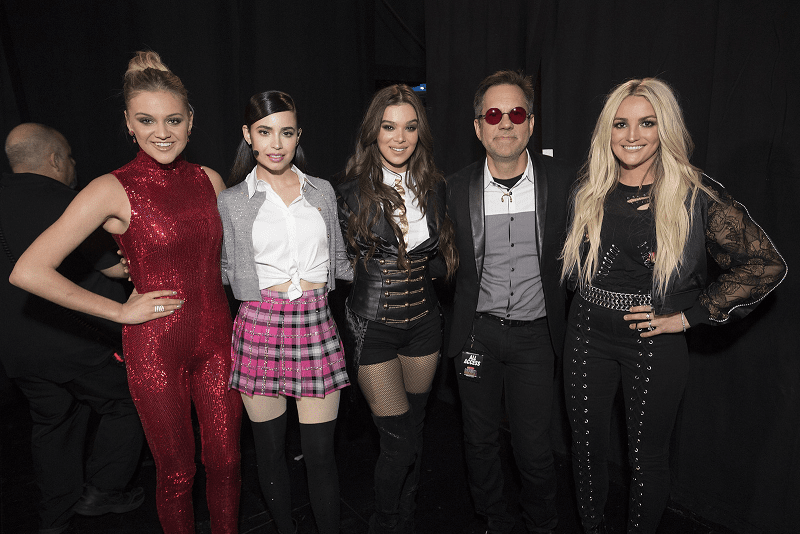 Jamie Lynn pictured on the far right
photo source: Flickr via Walt Disney Television
Jamie Lynn Spears is the youngest Spears sibling at 31-years-old!
For anyone coming of age in the early 2000s with an affinity for teen sitcoms and an addiction to Nickelodeon programming, then Zoey 101 was undoubtedly at the top of the must-watch list. Jamie also dabbled in music, but she's best known for her role as Zoey.
It gained enormous traction and became one of the network's most anticipated and beloved shows, which is a testament to its success since it only ran from 2005 to 2008.
A few months after her 17th birthday in 2008, she gave birth to her first child, Maddie Brian Aldridge. After her son was born, she took a hiatus from acting to focus on motherhood and returned in 2014 with her debut country album – The Journey.
As is expected for the Spears family, criticisms swirled around her being too young to be pregnant. Whether it played a role in ending Zoey 101 was a hot topic for debate, but this has been dismissed as a misconception.
In 2019, Jamie announced her return to acting and appeared as Noreen Fitzgibbons in a Netflix romantic drama series called Sweet Magnolias. The show is based on the Sherryl Woods book of the same name and follows lifelong friends as they balance the complicated nature of relationships, family, and careers in a small southern town.
Fan and critic reactions were mostly positive, with a 78% rating on Rotten Tomatoes.
Did You Know?
Unfortunately, the dynamic between Jamie and her sister hasn't been the kind you'd read about in a fairytale. In 2021, the two engaged in a social media bout surrounding Britney's conservatorship and whether or not Jamie played a role in it or if she ever made efforts to terminate it. As far as we know, the two haven't had contact.
As any entertainer would know, the show, and life, must go on. You can see Jamie on Instagram living it to the fullest with her family and friends.
OTHER POSTS YOU MAY BE INTERESTED IN