Ariana Grande is part of a new wave of pop musicians alongside Harry Styles, Troy Sivan, Camilla Cabello, and Billie Eilish, who is shepherding a new frontier of sound and pop culture. It mirrors how artists like Pink, Lady Gaga, Shakira, and others have defined their era as preeminent entertainers.
As far as the Grande siblings go, we can count them on two fingers. Between Ariana and her half-brother, Frankie, they have enough talent to be more than enough for their mother, Joan Grande.
Join us while we get into the lives of the two Grande siblings, starting with the oldest and ending with the youngest!
2. Frankie Grande (January 24, 1983 – Present)
Age: 39
Born: New York, New York
Occupation: Dancer, Actor, Singer, Producer, TV Host
Achievement: @frankiejgrande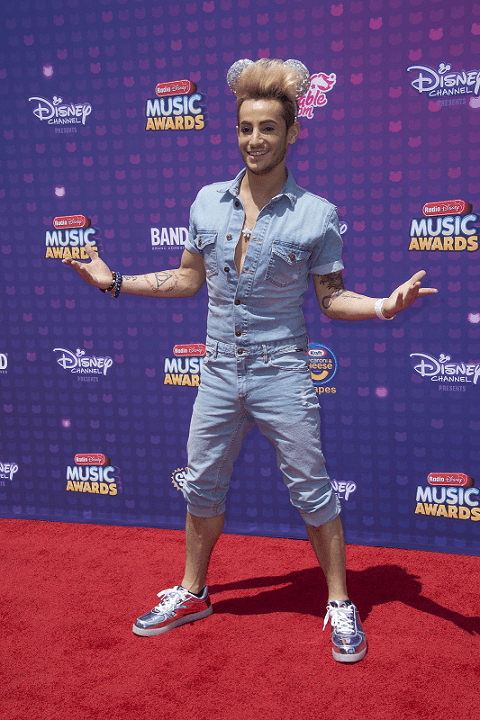 photo source: Flickr via Walt Disney Television
Frankie Grande is the 39-year-old half-sibling of pop sensation Ariana Grande. They share the same mother, Joan. Frankie's biological father is Victor Marchione, a doctor specializing in pulmonary medicine.
His little sister's spotlight has overshadowed his own when it comes to attracting headlines, but Frankie has achieved plenty in the notoriously difficult industry of showbiz.
He can do it all. He's a dancer, actor, singer, producer, television host, and YouTube personality. He's dazzled on Broadway, performing in productions like Rock of Ages and Mamma Mia!. When he puts on his production hat and steps behind the camera, he's working on cabaret productions, including his one-man show.
Even though Frankie was born in New York, he's more than likely to consider himself a Florida boy, moving to Boca Raton with his mom at 10-years-old. From the start, the allure of the theater was magnetizing, drawing him in as early as fifth grade.
At 24, he began his professional career as Boots the Monkey in a national tour of Dora the Explorer Live!, which was his first taste of what life on the road as a performer is like. On top of his career on stage, he worked as a producer on Hamlet (2009), which starred Jude Law.
Frankie Grande has cultivated a decent following on his YouTube page, with roughly 454,000 people tuning in to join him on his journey. His channel is versatile, showcasing day-in-the-life content, makeup tutorials, music, and dance videos, and gaming with his partner.
Fans of Big Brother might better recognize him from his appearance as a competitor on the U.S version of the show in 2014 and again in the UK for Celebrity Big Brother 18 in 2016.
Frankie married his partner Hale Leon on May 4, 2022, which was Star Wars themed to honor the official Star Wars day (as it should be). They documented their engagement last year on his YouTube channel, where Frankie proposed to Hale in virtual reality.
Did You Know?
Frankie Grande is involved in philanthropic endeavors. Starting in 2007, he co-founded a non-profit called Broadway in South Africa, where he taught performance arts to South African youth who didn't have access to theater. The charity merged with buildOn, in which Grande stayed involved and helped build a school for a village in Malawi.
He's also an active supporter of the LGBTQ+ movement as a member himself. In 2018 he headlined the Broadway Sings for Pride benefit concert and participated in the AIDS/LifeCycle event to raise money to combat the disease.
---
1. Ariana Grande (June 26, 1993 – Present)
Age: 28
Born: Boca Raton, Florida
Occupation: Singer, Songwriter, Actress
Achievement: @arianagrande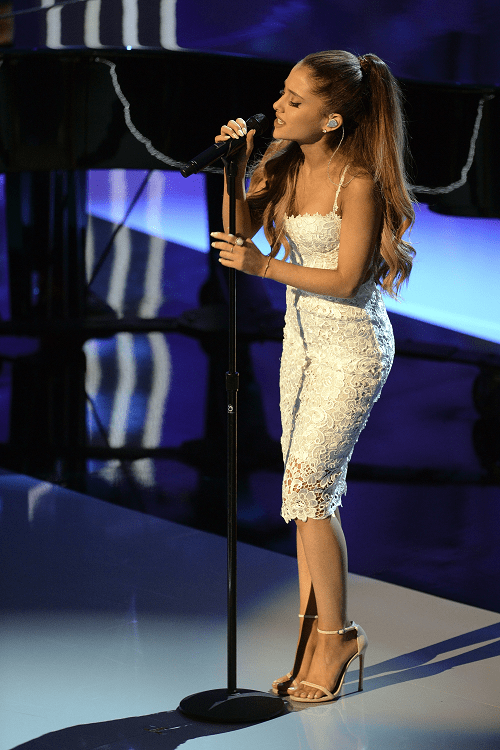 photo source: Wikimedia Commons
Ariana Grande is a pop superstar with a voice so strong and a vocal range so versatile she was drawing comparisons to Christina Aguilera and Mariah Carey since she first hit the stage in the early 2010s.
Her technical ability has earned her widespread critical praise in the shape of two Grammy Awards, two Billboard Music Awards, and nine MTV Video Music Awards. If that's not enough, her version of a cherry on top must be the 27 Guinness World Records she currently owns.
Grande began her professional career in the Broadway musical 13 at 15-years-old. Off the heels of her breakout performance, she landed a role as Cat Valentine in the Nickelodeon television series Victorious (2010-2013).
Growing up in the age of social media, Ariana and her family recognized that the best way to broadcast her talent wasn't through a random casting call, but by taking control as your own agent and uploading your work to YouTube, much like how Justin Bieber famously began his journey to stardom.
Not many people know that her first inspiration to pursue a career in music came from Gloria Estefan, who saw Ariana perform on a cruise ship at eight years old. The Cuban-American singer complimented Ariana, and it was the spark she needed to set her career in motion.
Sure enough, in 2011, label execs at Republic Records caught wind of Ariana covering songs and signed her. At this point, things were moving at warp speed, but a young Ariana Grande met the challenge at every step. In 2013, she released her pop and R&B debut album, Yours Truly, which topped the US Billboard 200 and cracked the Top 10 with her hit single titled The Way.
Her influences are far-reaching and extend from genre to genre. One listen to her, and you can tell her main influences are Mariah Carey and Whitney Houston, which she's gone on record stating. "As far as vocal influences go, Whitney and Mariah pretty much cover it." Her sound also has hints of Celine Dion, Madonna, and Imogen Heap.
Fast forward to 2022, and the little girl known for starring in a cute Nickelodeon show was now unequivocally a pop icon with over 90 million records sold globally. So far, her demand for excellence has also been met, with all her albums reaching platinum or better. She is the most streamed female artist ever on Spotify and Apple Music.
Her accolades go on and on, but more important than her list of career achievements is how she's used her platform to advocate for social and charitable causes. Even at ten, she was interested in charity, co-founding Kids Who Care — a South Florida youth singing group.
She also joined her brother on Broadway in South Africa, where they taught music and dance to children in impoverished villages. She's been outspoken politically, joining 160 fellow artists in signing a 'Bans Off Our Bodies' advertisement in the New York Times to show solidarity with those fighting for abortion rights in the United States.
Ariana's romantic life has drawn as much attention as her professional one. She's been in high-profile relationships with rapper Mac Miller, who tragically passed from an accidental drug overdose in 2018, and comedian Pete Davidson.
Ariana boasts a whopping 317 million followers on Instagram, where she promotes her various cosmetic and commercial collaborations.
Did You Know?
Ariana began dating real estate agent Dalton Gomez in January 2020 after her very public, controversial split with fiancé Pete Davidson in the wake of Mac Miller's death.
It's no surprise that with her 300m+ Instagram following, her wedding pictures became the most-liked post by any celebrity on the platform, with over 25 million likes. On TikTok, she has over 26 million followers, 80 million on Twitter (now deactivated), and 40 million on Facebook. This earned her the distinction as the world's top female social media influencer via Visual Capitalist.
OTHER POSTS YOU MAY BE INTERESTED IN