The Oscars only come around once a year. For the movers and shakers of Hollywood, actors, actresses, and titans of the industry, it serves as their own Super Bowl. The award itself is so coveted and elusive that it's not even necessary to win for the course of an actor's career to take on a different trajectory. Just a nomination is enough to do it. More often than not, it's an honor given to the creatives who bring with them the classic Hollywood story of struggle and clawing their way to the top. Those stories usually come attached to age and experience.
However, no different than sports where you have a 19-year-old rookie come in and make an immediate impact on a franchise, there are some actors/actresses so gifted that their talent can't be ignored. Therefore, the only appropriate response is an Oscar stage where we can applaud the achievements and marvel at the potential of the upcoming stars.
That's why we're going to look at some of the youngest Oscar nominees of all time!
8. Haley Joel Osment
Age: 11
Born: 04/10/1988
Hometown: Los Angeles, California
Film: The Sixth Sense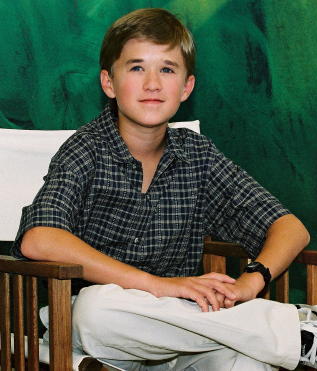 photo source: commons.wikimedia.org
Haley Joel Osment starred alongside Bruce Willis and Toni Collette in the supernatural psychological thriller, The Sixth Sense. From the mind of M. Knight Shyamalan, the film proved to be one of the most talked-about films in 1999 and throughout the early 2000s. That was not only because of the incredible twists and turns the film takes, which have become a somewhat Shyamalan trademark, but thanks to the stellar performance from Osment.
Osment plays a young boy gifted and cursed with the ability to communicate with the dead. His chilling, somber portrayal as the 9-year-old Cole Sear earned him an Oscar nomination in 2000. This one is a classic and a must-watch for fans of mind-bending psychological thrillers. It remains arguably M. Knight Shyamalan's best work.
Did You Know?
You might recognize Haley Joel Osment from the other critically acclaimed film, Forrest Gump, starring Tom Hanks. He plays the lovable, sweet, charming Forrest Jr., much like his father!
---
7. Abigail Breslin
Age: 10
Born: 04/14/1996
Hometown: New York City, N.Y
Film: Little Miss Sunshine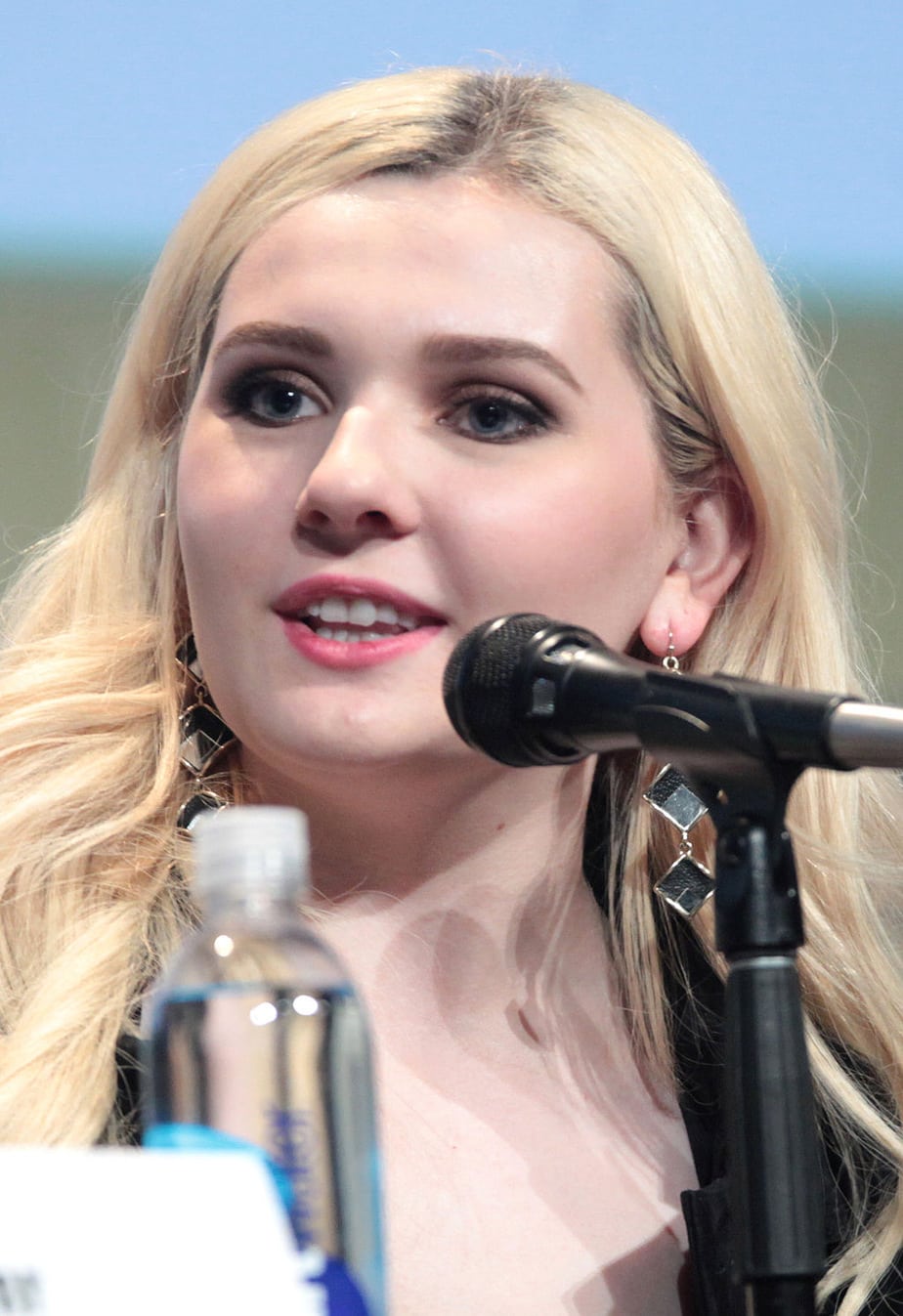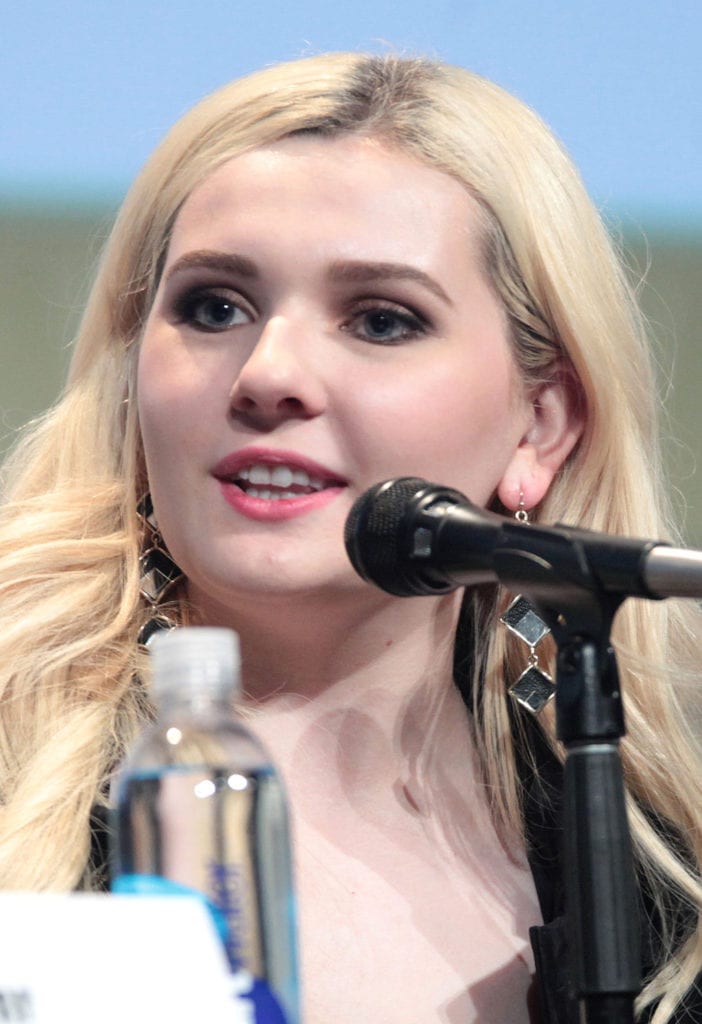 photo source: commons.wikimedia.org
Abigail Breslin starred as Olive in this off-beat, quirky, tragic comedy from 2008. Little Miss Sunshine was an instant financial hit, earning $101 million and praised for the performances from future stars like Breslin, Paul Dano, Toni Collette, and Steve Carell. Breslin was nominated for Best Supporting Actress in 2007.
Since its nomination for four Academy Awards, fans turned it into a cult classic. Cult classics aren't normally synonymous with movies that gross as much as this film did, but Little Miss Sunshine has been as unconventional as the contents of the movie itself.
Did You Know?
Breslin suffers from PTSD brought on by an encounter with her ex-partner. As a result, she is a vigilant advocate in speaking out against sexual assault.
---
6. Quinn Cummings
Age: 10
Born: 08/13/ 1967
Hometown: Los Angeles, California
Film: The Goodbye Girl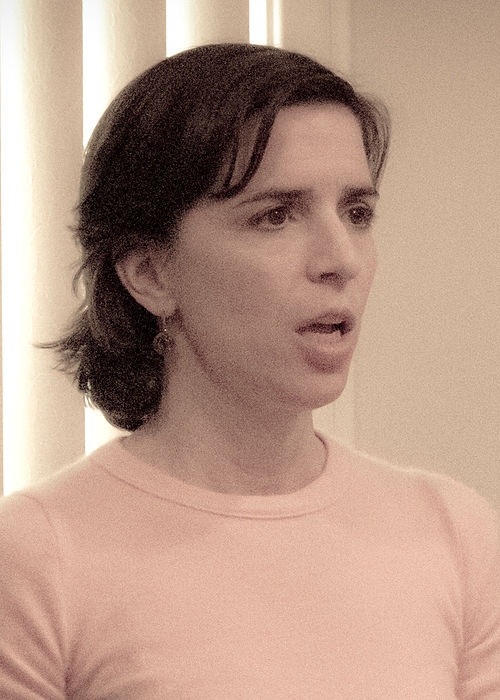 photo source: commons.wikimedia.org
Quinn Cummings' career as an actress was short-lived, but she achieved a level of success most lifetime actors never see. In 1978, the 10-year-old Quinn was nominated for 1978 Best Supporting Actress in The Goodbye Girl.
Since she stepped away from acting, she's become a successful entrepreneur, author, and inventor. Parents of newborns may know her not as an Oscar-nominated thespian but rather the inventor of the HipHugger.
Did You Know?
In 2019 Cummings started a podcast called "Quinn Cummings Gives Bad Advice." She gives ill-informed advice on any topic her listeners send to her with the obvious disclaimer that she may have no idea what she's talking about. There's no doubt her background as an actress serves her well in displaying hilariously misplaced confidence as she assuredly gives advice to her fans.
---
5. Mary Badham
Age: 10
Born: 10/07/1952
Hometown: Birmingham, Alabama
Film: To Kill a Mockingbird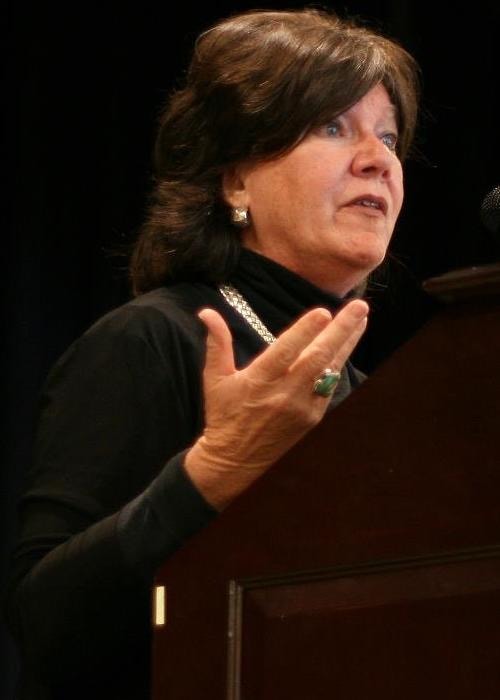 photo source: commons.wikimedia.org
Mary Badham played the young daughter of the pure, do-good lawyer, Atticus Finch. To Kill a Mockingbird remains an all-time classic and favorite among lawyers and cinephiles alike. If you grew up in the public school system, there's also a good chance you didn't make it very far without having your teacher show it to you. It's one of those movies that earned its spot under the "required viewing" category.
Scout, played by Badham, was masterful and held her own in her scenes with Hollywood royalty, Gregory Peck. Her Best Supporting Actress nod came in 1963.
Did You Know?
In her later years, Mary enjoys a quiet life away from the spotlight as a former art restorer and college testing coordinator.
---
4. Tatum O'Neal
Age: 10
Born: 11/05/1963
Hometown: Los Angeles, California
Film: Paper Moon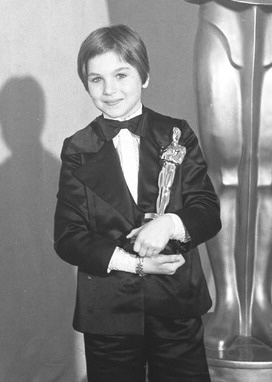 photo source: commons.wikimedia.org
Paper Moon was the 1973 comedy-drama starring Randy Quaid, Ryan O'Neal, and Tatum O'Neal. Tatum is the real-life daughter of Ryan O'Neal and plays his young partner in crime which earned her the Best Supporting Actress nomination and victory in 1974.
She's appeared in other classics like Bad News Bears, Nickelodeon, and Little Darlings. Like many child actors, Tatum also came from an acting lineage with her mother (Joanna Moore) and father, both staples in the business.
Did You Know?
Tatum O'Neal authored an autobiography titled A Paper Life. It contained some pretty damning accusations of abuse perpetrated by her father, which she attributed to drug abuse. In a statement, Ryan O'Neal said, "It is a sad day when malicious lies are told in order to become a bestseller."
---
3. Quvenzhané Wallis
Age: 9
Born: 08/28/2003
Hometown: Houma, Louisiana
Film: Beasts of the Southern Wild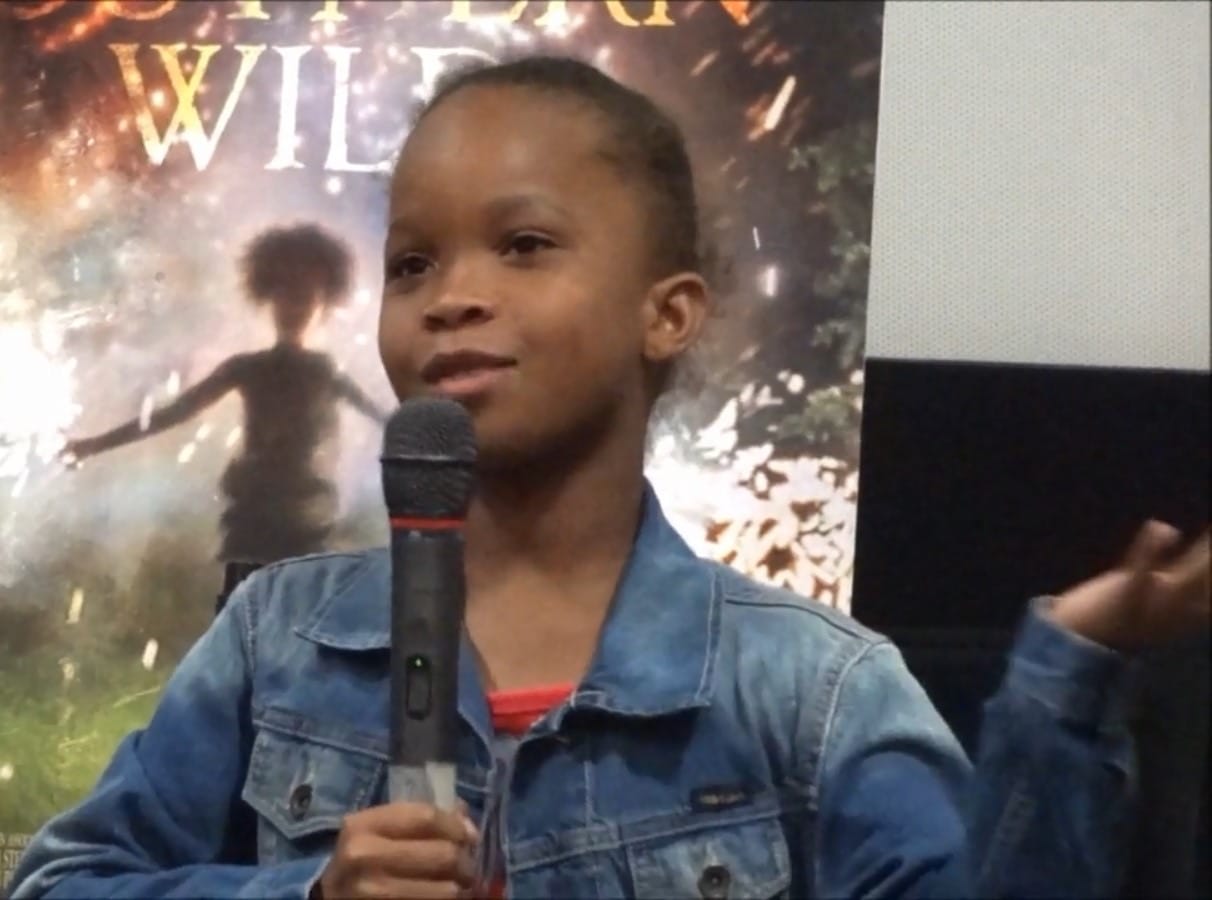 photo source: commons.wikimedia.org
Quvenzhané Wallis was just nine-years-old when she earned a Best Actress nomination at the 2013 Oscars Ceremony. Beasts of the Southern Wild is an American drama directed by Benh Zeitlin and adapted from the famed one-act play, Juicy and Delicious, written by Lucy Alibar.
The film covers the events of a rebellious six-year-old and her ailing father, who try to survive a devastating storm on the Louisiana bayou called "The Bathtub."
Did You Know?
Wallis lied about her age to land an audition for the film. The minimum required age was six-years-old, but when you're a young, hopeful actress determined to make a name for yourself, you're not going to let a 365-day gap deter you from achieving your goals! Out of 4,000 kids who auditioned for the role of Hushpuppy, she landed the role that would place her amongst elite company.
---
2. Jackie Cooper
Age: 9
Born: 09/15/1922
Hometown: Los Angeles, California
Film: Skippy
photo source: commons.wikimedia.org
Jackie Cooper was nine when he won the deserved Best Actor nomination in Norman Taurog's 1931 comedy, Skippy. He plays a rough, scrappy kid who got into the usual debauchery and mischievous deeds, along with his other young and reckless friends. After a member in his band of misfits loses his dog, Skippy must grow into the hero and save the day for his buddy.
Many know Cooper as Perry White, the bigwig editor-in-chief for The Daily Planet in the Christopher Reeve Superman Films.
Did You Know?
Cooper served in the Navy during World War 2 and continued serving in the reserves until 1982. He retired with the rank of captain and was a recipient of the Legion of Merit.
---
1. Justin Henry
Age: 8
Born: 05/25/1971
Hometown: Rye, New York
Film: Kramer vs. Kramer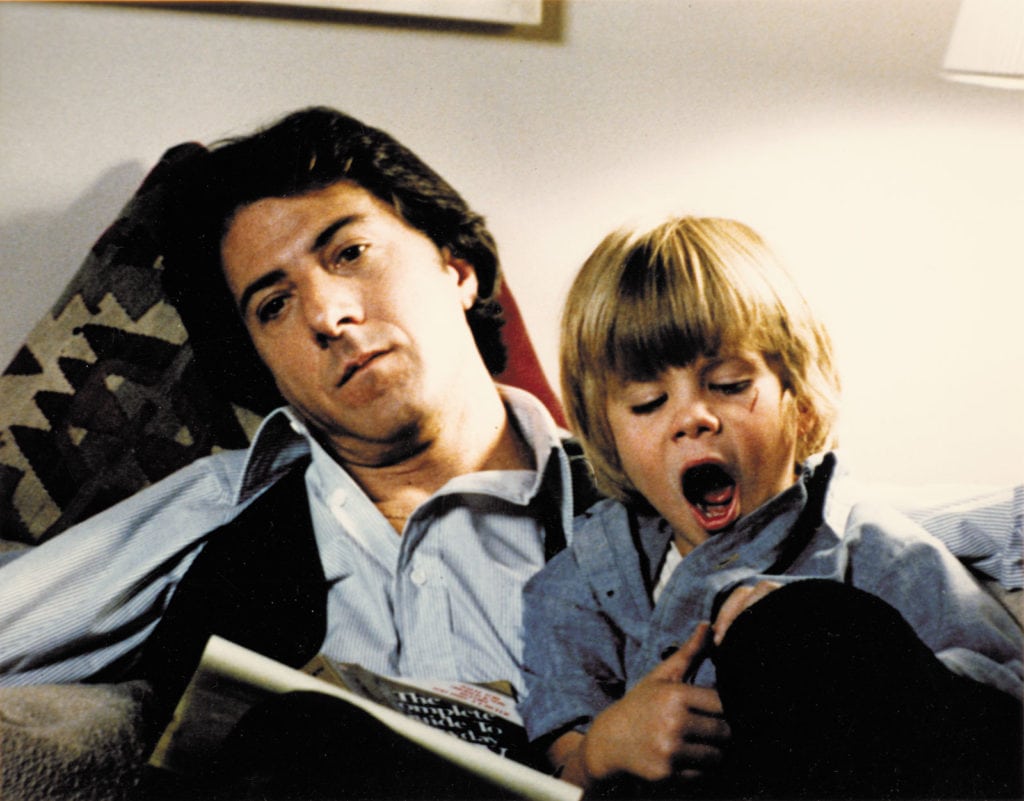 photo source: britannica.com
Justin Henry is the youngest Oscar nominee of all time!
Henry was just an eight-year-old nominee when he got the nod for Best Supporting Actor in his role as the innocent bystander caught in the crossfire of a messy divorce between two parents, played by acting greats, Dustin Hoffman and Meryl Streep.
The film touches on the sensitive subject matter associated with divorce and the unintended effects it has on our loved ones.
Did You Know?
Justin Henry co-founded the Slamdunk Film Festival in 1998. It's meant to be viewed as a counter to the traditional festival makeup and is an alternative to the Sundance Film Festival. In 2003, it was shut down by Park City officials.
OTHER POSTS YOU MAY BE INTERESTED IN