Chaz Bono is a famous American writer, musician, and actor. He was born to the renowned artists Cher and Sonny Bono and became widely known for his participation in the show, The Sonny & Cher Comedy Hour. Chaz is a trans man and an LGBT activist.
Chaz has a total of five siblings and step-siblings from his parents' several weddings. If you would like to know more about his family, keep reading. Below you will find a list of Chaz Bono's siblings ranked oldest to youngest.
6. Christine Bono (June 24, 1958 – present)
Current Age (as of January 2023): 64 years, 6 months, 20 days
Christine Bono is Chaz's oldest sibling. She was born in 1958 and is currently 64 years old. She is very private, and no information about her life is publicly available.
---
5. Sean Bono (April 10, 1964 – present)
Current Age (as of January 2023): 58 years, 9 months, 3 days
Sean Bono is one of Chaz's siblings and was born in 1964. Similarly to Christine, Sean is a very private person and prefers to stay away from media attention.
---
4. Chaz Bono (March 4, 1969 – present)
Current Age (as of January 2023): 53 years, 10 months, 9 days
Birthplace: Los Angeles, California, USA
Profession: Musician, writer, and actor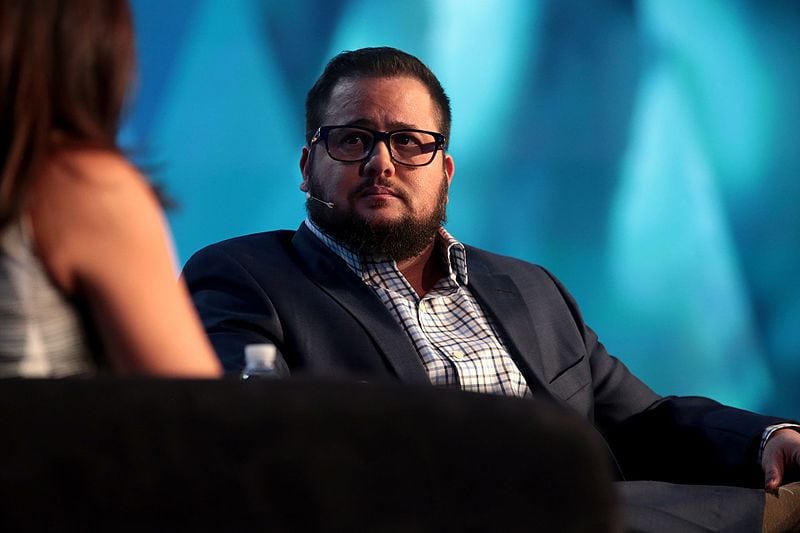 photo source: commons.wikimedia.org
Chaz Bono was born in 1969 and is now 53 years old. He is the child of Cher and Sonny Bono, an American singer, actor, and politician.
Chaz attended the Fiorello H. LaGuardia High School of Music & Art and Performing Arts in NYC.
In 1988, he decided to pursue a music career with the band Ceremony. Chaz played the acoustic guitar, the percussion and also served as vocalist. In 1993, the band released one album called Hang Out Your Poetry.
In the following years, Chaz became a writer for The Advocate, promoted National Coming Out Day, and campaigned against the Defense of Marriage Act.
In 2008, Chaz began to undergo a physical and social transition from female to male. His legal transition was finally completed in May 2010. Chaz later decided to create a documentary following his transition called Becoming Chaz. The Oprah Winfrey Network acquired the rights to the movie, and the documentary debuted in May 2011.
Did You Know?
Chaz was the first openly gay transgender person to star in Dancing with the Stars.
---
3. Elijah Blue Allman (July 10, 1976 – present)
Current Age (as of January 2023): 46 years, 6 months, 3 days
Birthplace: Los Angeles, California, USA
Profession: Musician
View this post on Instagram
Elijah Blue Allman is Chaz's young step-brother. He was born to Cher and Gregg Allman, a famous musician, singer, and songwriter who performed with the Allman Brothers Band.
Elijah came into the world in July 1976 and is now 46. Known professionally as P. Exeter Blue, he is the lead guitarist, vocalist, and lyricist of the industrial metal band Deadsy.
Elijah was given his first guitar by Gene Simmons, the famous bassist of the Kiss. At the time, he was 13 and following his famous mother on tour worldwide. Young Elijah also appeared in the video 'If I Could Turn Back Time' while playing his guitar. In 1994, he decided to audition for the band Nine Inch Nails, but the role of leading guitarist was given to Robin Finck.
Despite this, he managed to work for famous bands such as Thirty Second to Mars. He has participated in the creation of the band's self-titled debut album. Elijah also worked on the vocals for other bands, including Orgy, Coal Chamber, and Sugar Ray.
In 1995, Elijah formed the Deadsy. Initially, the band was composed of Alex Püre on drums, Carlton Megalodon on ztar, Dr Nner on synthesizer, and Jens Funke on bass. Deadsy released two albums, Commencement, released in 2002, and Phantasmagore, which came out four years later, in August 2006. According to critics, the band was heavily influenced by the 1955 movie This Island Earth.
Concerning his private life, Elijah studied at Hyde School in Bath, Maine, and graduated in 1994. Throughout his life, he dated several girls, including Heather Graham, Kate Hudson, Bijou Phillips, and even Paris Hilton! Eventually, he decided to settle and married Mariangela Kind, a famous English singer. Unfortunately, the couple split up in 2020.
Did You Know?
Elijah admitted he started taking drugs at 11 and fought a heroin addiction for most of his life. According to him, he stopped using this substance in 2008.
---
2. Chesare Elan Bono (April 25, 1988 – present)
Current Age (as of January 2023): 34 years, 8 months, 19 days
Birthplace: Palm Springs, California
Chesare Elan Bono is one of Chaz's siblings. He was born in April 1988 and is currently 34 years old. Chesare is a very private person.
---
1. Chianna Maria Bono (February 2, 1991 – present)
Current Age (as of January 2023): 31 years, 11 months, 11 days
Birthplace: Palm Springs, California
Chianna Maria Bono is Chaz's youngest sibling, as she was born in 1991 and is currently 31 years old. She is the daughter of Sonny Bono and Mary Bono.
OTHER POSTS YOU MAY BE INTERESTED IN