Being old isn't the same for everyone. Some people are happy and content when they get older, while others dread getting older because of the pains and aches that come with it. Fortunately, there are some seniors in Kentucky who have found ways to enjoy their golden years as much as possible.
These centenarians have discovered ways to thrive instead of merely surviving. You might be surprised at their secret! They live in Kentucky!
Read on and take a closer look at the oldest supercentenarians.
5. Robert Alexander Early (October 8, 1849 – October 9, 1960)
Age: 111 years, 1 day
Location: Whitley County
Occupation: Teacher, City Judge
Spouse: Eliza Ann Berry, Sidney Ann King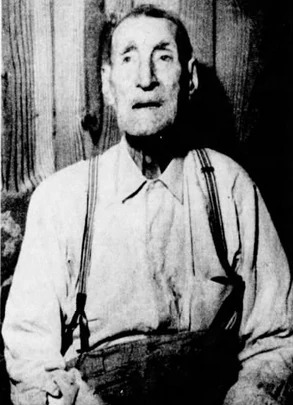 photo source: Gerontology Wiki
The oldest child of David Dryden and Mary Sears Early, Robert Early was born on October 8, 1849, in Whitley County, Kentucky. He aspired to follow in the footsteps of his ancestors by becoming a farmer after growing up on a farm that was initially held by his grandpa, Robert David, who bears his name.
However, after attending school in Williamsburg, Kentucky, he developed an interest in teaching and, at the age of 18, began working as a teacher in Whitley County, where he remained for the following 12 years. He married Eliza Ann Berry on September 4, 1875, and the couple welcomed their first child soon after.
He and his family made the decision to leave their native Kentucky in 1878, and they rode in a horse-drawn wagon to Wood County, Texas. At the age of 28, his wife passed away in 1884.
He remarried Sidney Ann King two years later in 1886, and the two produced 12 children, three of whom were still alive at the time of his death.
He was the first man in recorded history to reach the age of 111 and the oldest man alive at the time of his passing. Additionally, he was the final surviving individual from the 1840s.
---
4. Minerva Bedford (September 13, 1886 – November 4, 1998)
Age: 112 years, 52 days
Location: Ruckersville and Paris
Occupation: Teacher
Spouse: N/A
photo source: Gerontology Wiki
On September 13, 1886, Minerva Bedford was born in the American city of Ruckersville, Kentucky. Betty and Alfred Howe were her parents.
She didn't wed. At schools in Paris, and Bourbon County, Bedford worked as a teacher. At age 72, she took early retirement.
Her condition had caused her to lose both of her legs by 1998. Bathing, reading, and watching wrestling on television were among her everyday activities when she was 112 years old. Hulk Hogan was her favorite wrestler.
It was made known that her health had declined recently around the time of her birthday in 1998.
---
3. Emelie Weil (November 20, 1899 – July 2, 2012)
Age: 112 years, 225 days
Location: Crescent Springs
Occupation: Registered Nurse
Spouse: Stephen Weil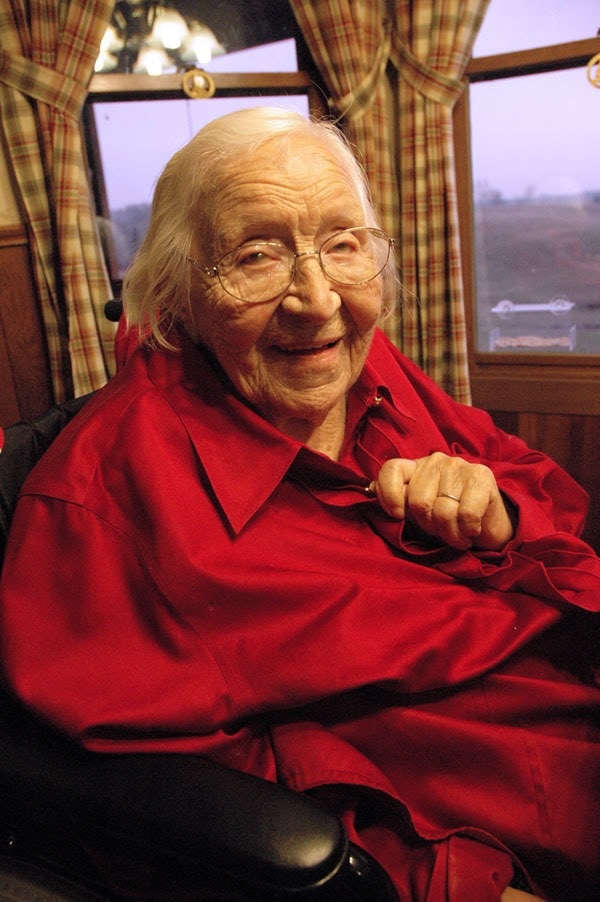 photo source: archindy.org
Emelie Weil is one of the daughters of John August and Wilhelmina "Minnie" (née Ratermann) Seissiger. Their family was a native of Crescent Springs, Kentucky.
In order to assist her father to operate his grocery shop, she dropped out of school in the sixth grade. She later worked as a registered nurse in Chicago, New York, and Cincinnati after graduating from nursing school.
In the early 1920s, Weil met Stephen Weil, and they became husband and wife in 1932. Either seven or eight children were born to the marriage (sources differ). Her husband died because of pneumonia. John, one of her boys, passed away at the age of 10 months in 1943, also from disease.
Weil spent her later years on her son and daughter-in- law's cow farm close to Milan, Indiana. She had 25 grandkids and 39 great-grandchildren as of 2010. At the age of 112 years, and 225 days, she passed away on July 2, 2012.
---
2. Florence Kinberger (May 22, 1884 – March 4, 1997)
Age: 112 years, 286 days
Location: Muhlenberg County
Occupation: Unknown
Spouse: Joseph Ignatius Kinberger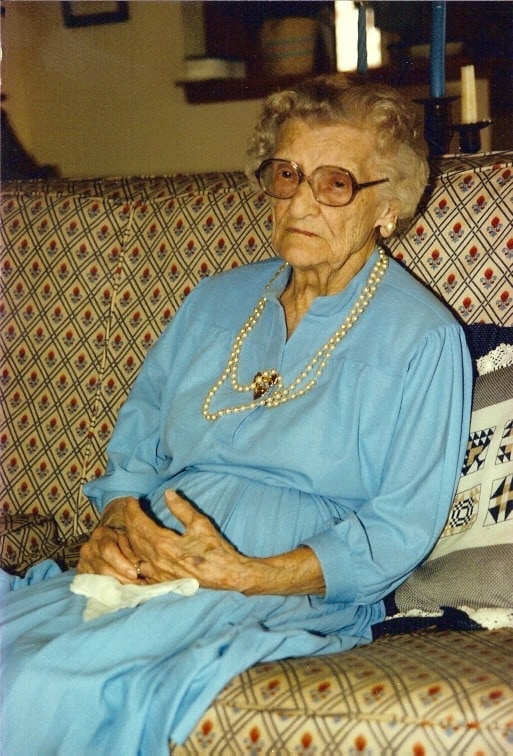 photo source: Gerontology Wiki
On May 22, 1884, Florence Kinberger was born in Muhlenberg County, Kentucky. She has three siblings. Samuel Brown and Esther Catherine Brown were her parents. Her mother passed away in 1955 at the age of 97, while her father died in 1900 at the age of 45.
On October 11, 1905, in Louisville, Jefferson, Kentucky, she wed Joseph Ignatius Kinberger. Joseph Kinberger (1907–1977), Marie Rice (1909–1998), Roy Kinberger (1910–2007), Huston Kinberger (1915–1929), and Ann Farmer (1917–2010) were the couple's five children. She lost her husband in 1952.
Florence Kinberger, at the age of 112 years and 286 days, passed away in Louisville, on March 4, 1997.
---
1. Mary Anna Boone (February 10, 1887 – May 13, 2001)
Age: 114 years, 92 days
Location: Leitchfield
Occupation: Unknown
Spouse: Frank Boone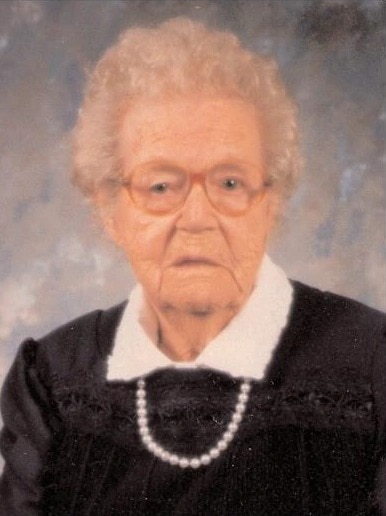 photo source: Gerontology Fandom
Mary Anna Boone, the daughter of James William and Mary Elizabeth Pierce Lush, was born on February 10, 1887, and is considered the oldest deceased supercentenarian from Kentucky.
he had seven children with Frank Boone, who passed away in 1960.
There's nothing much known about her, but according to Gerontology Wiki, she passed away at the age of 114 years and 92 days on May 13, 2001, in Leitchfield, Grayson, Kentucky.
OTHER POSTS YOU MAY BE INTERESTED IN