In the last years, Dua Lipa quickly went from being an unknown English artist to a world-renowned singer and songwriter.
Born to Anesa and Dukagjin Lipa, Dua Lipa grew up in West Hampstead, London, where she attended Fitzjohn's Primary School while taking cello lessons.
Lipa is the couple's eldest child, but she also has two siblings, Rina and Gjin. If you would like to know more, keep reading. In this article, we will discuss the life of Dua Lipa's siblings.
3. Dua Lipa (22 August, 1995, present)
Age: 27 Years Old
Parents: Anesa Lipa, Dukagjin Lipa
Profession: Singer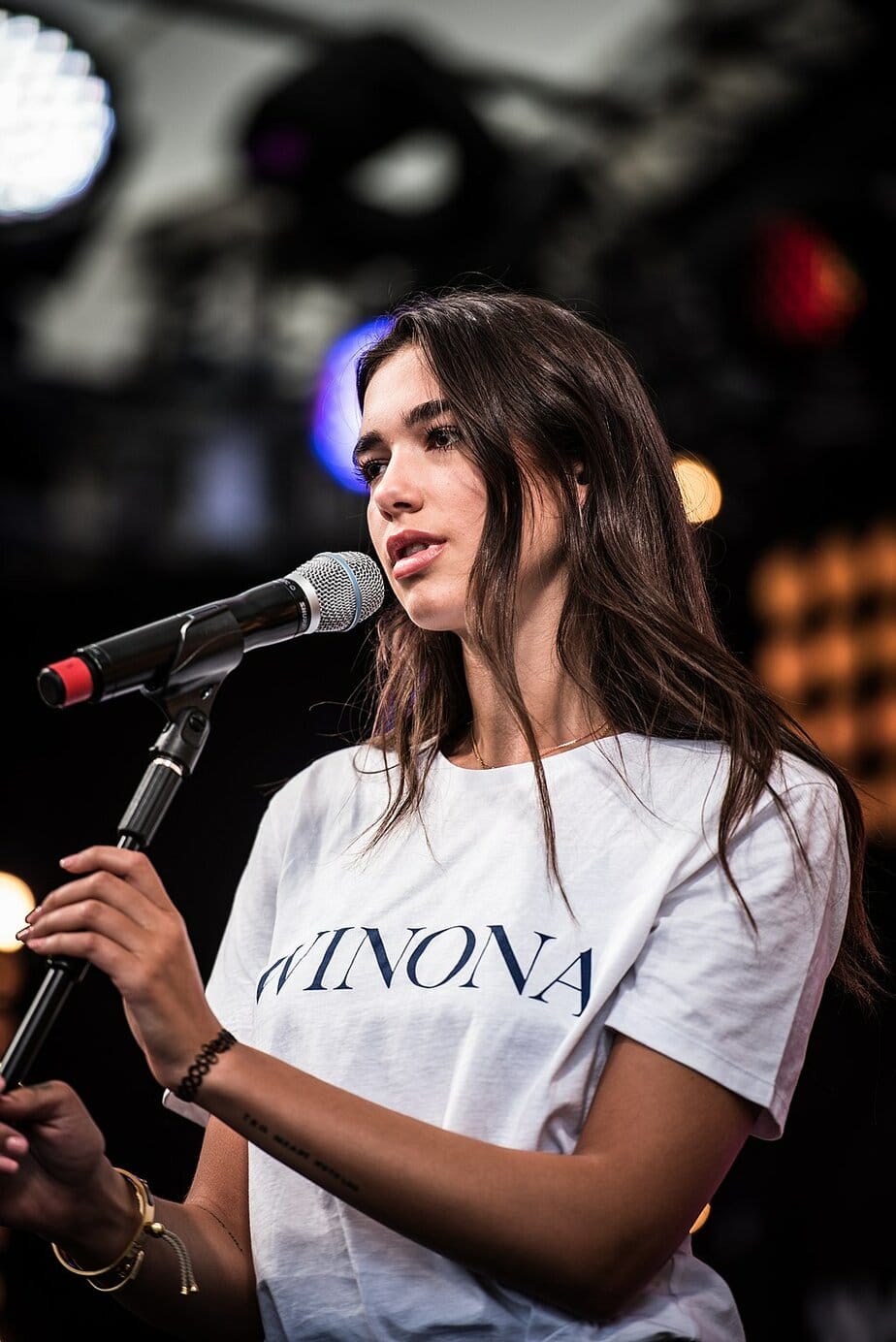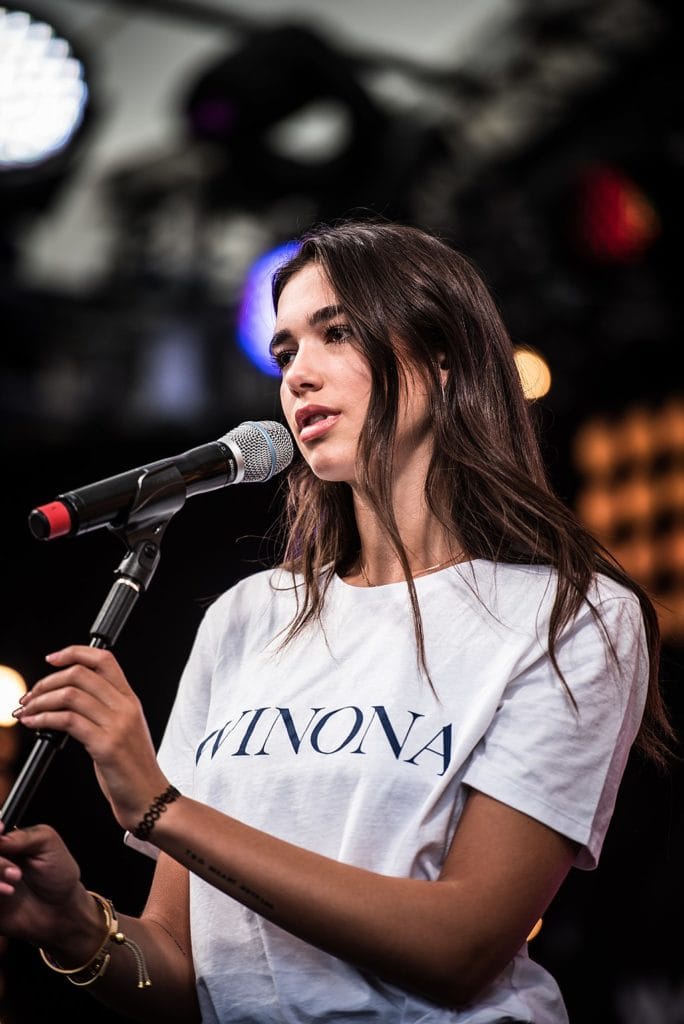 photo source: commons.wikimedia.org
Dua Lipa is one of the most famous singers currently on the scene. She composes disco, house, pop, and R&B music and has created iconic hits such as Don't Start Now, One Kiss, and Blow Your Mind.
This amazing artist also won a number of awards throughout her career, such as the Grammy Award for Best New Artist and the Grammy Award for Best Dance Recording.
Up till now, Dua Lipa has released only two albums, Dua Lipa, in 2017, and Future Nostalgia, in 2020.
Dua Lipa is also politically active. She has repeatedly voiced her support for several causes such as abortion rights, LGBTQ rights, women's rights, and the Black Lives Matter movement. She also created a foundation known with the name of Sunny Hill Foundation, with the help of her father.
This institution assists younger people in Kosovo, an important issue for Dua Lipa as her father was originally from this country.
Did You Know?
Most people think that Dua Lipa is a stage name, but this is her actual name.
---
2. Rina Lipa (May 14th, 2001 – present)
Age: 21 Years Old
Parents: Anesa Lipa, Dukagjin Lipa
Profession: Model
View this post on Instagram
Rina Lipa was born in May 2001 and is currently 21 years old. Dua Lipa's only sister has been working as a model for some time and she seems to have a promising career in front of her.
Rina made her debut opening the GCDS Fall 2021 runway show during Milan Fashion Week. For the occasion, she wore an olive mini dress with side cutouts. Before her big debut, Rina also did some modeling gigs for NastyGal. For instance, she was chosen for a photo shoot in Venice Beach for the Summer 2019 Collection.
Rina has a huge following on Instagram and her account counts over 950,000 followers as of September 2022.
Apart from this, she also worked in a few acting gigs. Rina has already taken part in several commercials, but her big debut will be as an actor in a horror movie directed by famous Italian director Gianluigi Carella.
Rina also has a close relationship with her famous sister Dua Lipa.
In fact, in an interview she stated that when they were young "I'd try to dress like her, I'd steal her clothes. When I wore them, I'd feel older. It's still like that, I go through her closet and say, 'Mmm, you haven't worn that for a while.' She's like 'Oh God, bring that back!' "
Did You Know?
Rina has been referred to as the 'Gen Z It Girl' by a magazine called Tatler which focuses on beauty. The article described her as a "fabulously glamorous actress on the rise and Insta sensation."
---
1. Gjin Lipa (December 30, 2005 – present)
Age: Years Old
Parents: Anesa Lipa, Dukagjin Lipa
View this post on Instagram
Gjin Lipa is Dua Lipa's youngest sibling, as he came to the world in 2005 and is currently 16 years old.
He was born in London and, just like his siblings, has a successful Instagram account with over 200k followers.
Did You Know?
Gjin seems to have a nice connection with his sister Dua Lipa based on his Instagram account.
OTHER POSTS YOU MAY BE INTERESTED IN