Selena Gomez has been a staple in American popular culture for over a decade. Beginning with her career on a children's television show we all recognize, Barney & Friends. She later earned the lead role in the Disney Channel series Wizards of Waverly Place, as the character Alex Russo, from 2007 to 2012.
Not just an actress who tried her hand at music for a brief moment, Selena Gomez released three albums with her band, Selena Gomez & the Scene, which all reached the top ten on the US Billboard 200 and were certified gold by the Recording Industry Association of America.
It takes more than just a solid work ethic to achieve success. It's the people closest to us, the ones who help us along the way that make the difference in a life with big ambitions. That's why we wanted to take a look at Selena and her siblings, to learn a little more about what it's like to be part of the Gomez family!
4. Selena Gomez (July 22, 1992 – Present)
Age (as of June 2022): 29 years, 10 months, 19 days
Born: Grand Prairie, Texas
Occupation: Singer, Actress, Producer
Notable Achievement: Billboard's Woman of the Year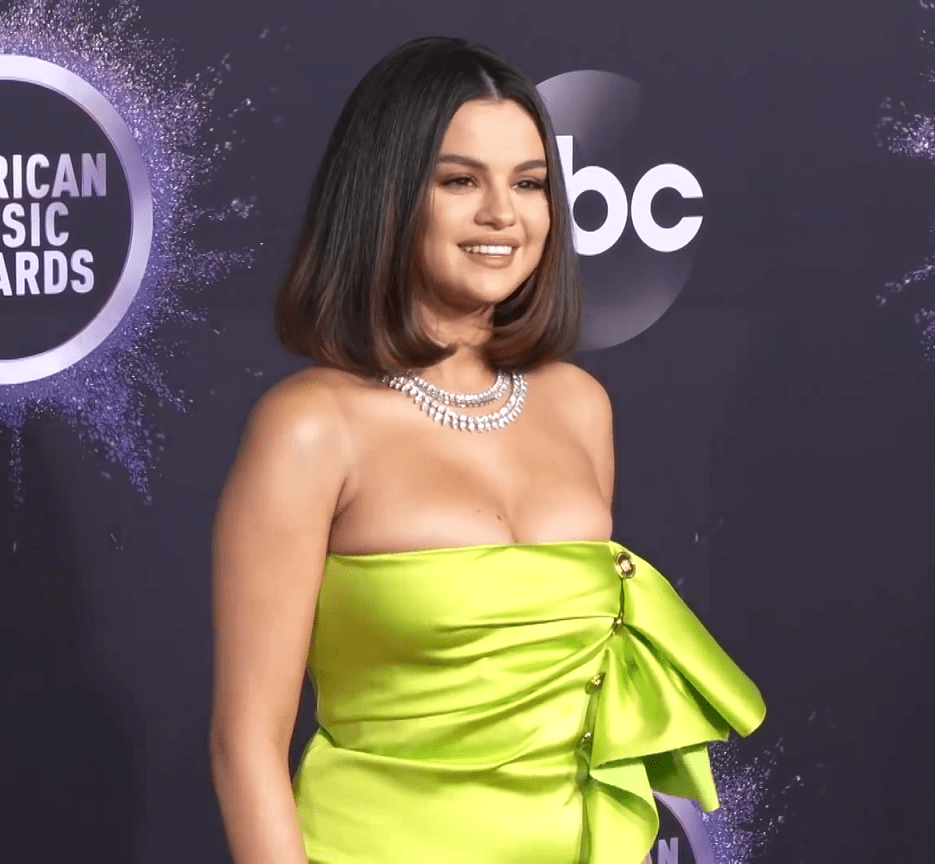 photo source: Wikimedia Commons
Selena Gomez is the eldest of the Gomez siblings. She is the daughter of Mandy Teefey and Ricardo Joel Gomez. The 29-year-old singing and acting sensation has had a storied career and shows no signs of slowing.
Starting as a young Disney star, Gomez came into her own, evidenced by her rise in popularity thanks to her music. She's sold over seven million albums and 22 million singles worldwide. TIME included her in the 100 Most Influential People in 2020.
As of 2022, Selena Gomez is the most followed musician and actress on Instagram, with over 320 million fans interested in the daily happenings of her life. Using her position as a household name, she's invested in business ventures like makeup, clothing, and fragrance lines for those that want to smell just like their favorite starlet.
Outside of her stardom, Gomez has been open about her struggles with some severe health issues that have plagued her and presented roadblocks in her life. Between 2012 and 2014, Selena was diagnosed with lupus — an autoimmune disease where the immune system mistakenly attacks healthy tissue.
Selena has also been candid about her battles with anxiety and depression, revealing she also has bipolar disorder, causing her to take extended breaks from the public eye. However, Selena has been doing much better in recent years.
Did You Know?
As a result of Selena Gomez's autoimmune disorder, she revealed she underwent a kidney transplant in 2017 during a time when she should have been promoting her new music. She shared in an Instagram post a picture of her and her friend Francia Raisa, side by side in their hospital gowns. That's because Francia was the one to donate her kidney to her best friend.
---
3. Marcus Gomez (2008 – Present)
Age (as of June 2022): c.13/14 years
Born: N/A
Occupation: N/A
Notable Achievement: N/A
Marcus Gomez may be Selena's step-brother, but that doesn't mean he isn't real family!
Marcus has stayed very private, which makes sense since his big sister has spent enough time in the spotlight for the both of them.
Did You Know?
Marcus Gomez makes occasional appearances on his father's Instagram page.
---
2. Gracie Elliot Teefey (June 12, 2013 – Present)
Age (as of June 2022): 8 years, 11 months, 29 days
Born: Los Angeles, California
Occupation: N/A
Notable Achievement: N/A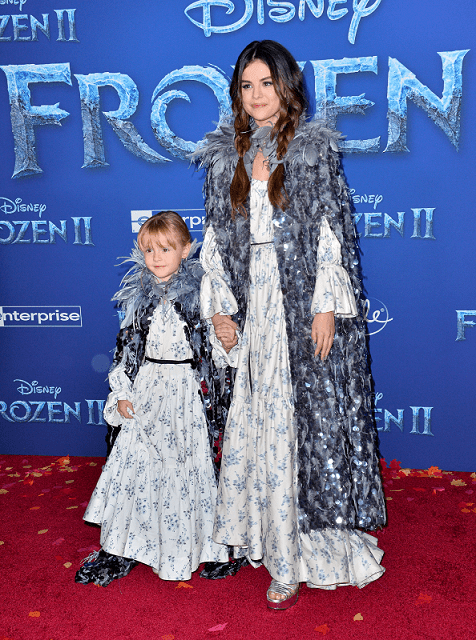 photo source: depositphotos.com
Gracie Elliot Teefey and her older sister Selena Gomez have an extremely tight bond. According to Life & Style magazine, they were raised in the same home. Grace is the daughter of Mandy and Brian Teefey.
Like all her siblings, Grace lives as normal a life as one can live as the younger sister to a superstar.
Being a big sister is a role that Selena doesn't take lightly. In a caption accompanying a video of Gracie on Selena's Instagram, she wrote, "I will forever let my sister know she is strong, bold, and beautiful. She will be raised to know her voice matters. She is going to understand the importance behind being a leader and inspire others by her truth."
Did You Know?
In 2019, Selena showed off her sister and offered a glimpse into the whirlwind that is her world for the red carpet premiere of Frozen 2. They stunned fans and paparazzi with matching dresses and tugged at the heartstrings of Selena's passionate followers.
---
1. Victoria Gomez (June 25, 2014 – Present)
Age (as of June 2022): 7 years, 11 months, 16 days
Born: N/A
Occupation: N/A
Notable Achievement: N/A
Victoria "Tori" Gomez is the youngest sibling in the Gomez clan!
Victoria Gomez stays out of the spotlight, as a 7-year-old should.
Did You Know?
Victoria, Gracie, and Selena are the daughters of Ricardo Joel Gomez.
OTHER POSTS YOU MAY BE INTERESTED IN