Nicki Minaj is, without a doubt, one of the most famous rappers in the world. This successful artist was born in the Saint James district of Port of Spain, Trinidad, and Tobago. Her father, Robert Maraj, served as a financial executive. Her mother, Carol Maraj, worked in the payroll and accounting departments. Both Nicki's parents were gospel singers and introduced their daughter to music.
Nicki's childhood was not the happiest as her father was addicted to alcohol and crack cocaine. He was often violent and, in 1987, he even burned down the house where Nicki and his older brother were living.
Nicki grew up with her older brother in her grandmother's house in Saint James, together with 11 cousins. Now this singer has a total of four siblings and step-siblings, some of which are still very young. If you would like to know more about this topic, keep reading. We created a list of Nicki Minaj's siblings ranked oldest to youngest!
5. Jelani Maraj ( November 27, 1978 – present)
Age: 43 Years Old
Zodiac Sign: Sagittarius
Profession:
View this post on Instagram
Jelani Marak is Nicki Minaj's oldest brother. He was born in 1978 and is currently 43 years old.
Unfortunately, Nicki's oldest sibling made the news at the beginning of the Covid-19 pandemic, in January 2020, after being sentenced for predatory sexual assault.
Mirian Sholder, the deputy communications director for the Nassau County District Attorney's Office, confirmed that Jelani was sentenced to 25 years in prison.
Jelani was pronounced guilty in 2017 after being charged with repeatedly raping his 11 years old girl in his house on Long Island.
Throughout the trial, the victim confirmed she had been assaulted several times in 2015. Jelani was arrested in December of the same year.
DNA analysis confirmed the allegations, and Jelani's son also said he witnessed one of the assaults.
Did You Know?
Despite the evidence, Jelani's lawyers said that his client's partner led her children to accuse their father to get Nicki Minaj to pay $25 million in hush money.
---
4. Nicki Minaj (December 9, 1982 – present)
Age: 39 Years Old
Zodiac Sign: Sagittarius
Profession: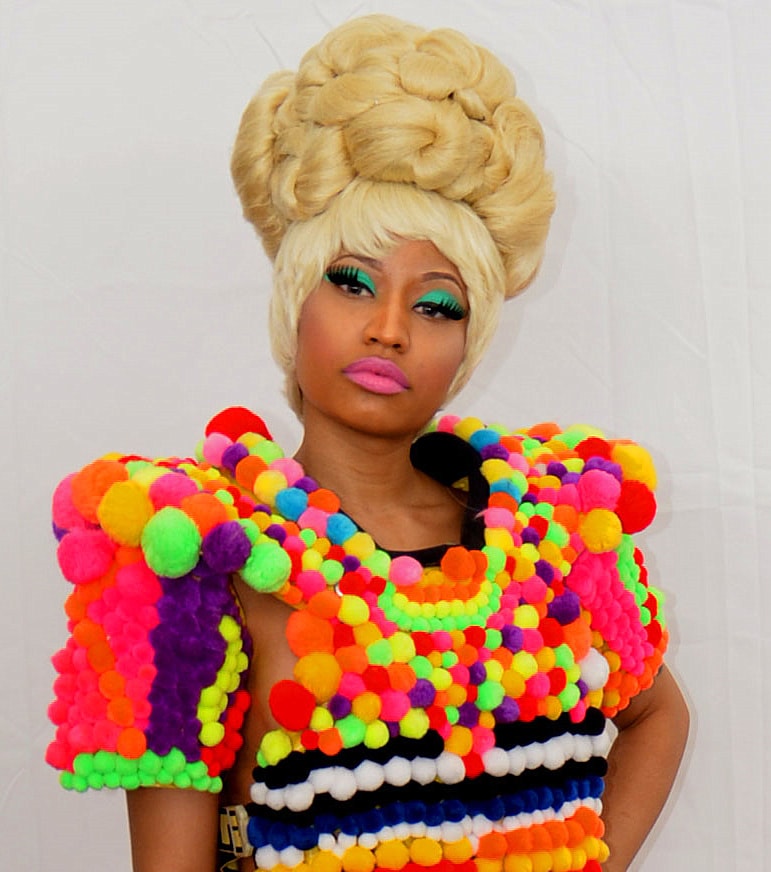 photo source: commons.wikimedia.org
Nicki Minaj is one of the most famous female rappers in the world. She rose to fame between 2007 and 2009 after releasing three mixtapes.
Her first album, Pink Friday, was published in 2010 and reached number three on the US Billboard Hot 100 Chart. Since her debut, Nicki Minaj has published a total of four studios and four compilation albums, 122 singles, and 19 promotional singles.
Some of her most famous pieces are Anaconda, Super Bass, Starship, and Megatron.
Nicki is now considered one of the best artists in the world as she has sold over 100 million records worldwide. She also received a number of awards, including five MTV Video Music Awards, eight American Music Awards, six MTV Europe Music Awards, three Guinness World Records, four Billboard Music Awards, and twelve BET Awards.
Nicki has said that her music is mostly inspired by rappers Jay-Z, Foxy Brown, and Lil Wayne. Regarding fashion, she considers Betsey Johnson her fashion inspiration.
Nicki financially supports several charities. For instance, in 2017, she donated $25,000 to the Red Cross after Hurricane Harvey hit Houston, Texas. In May of the same year, she also decided to help 30 of her fans to pay college tuition fees.
Nicki Minaj also has a line of fragrances, which was launched in September 2012. Her last fragrance was put on the market in 2018 to accompany the release of her fourth studio album.
In September 2021, Nicki became the center of controversy when she did not attend the 2021 Met Gala due to her unvaccinated status. During this period, she shared several tweets stating she first wanted to do some research before getting her vaccination.
She also published a post claiming that one of her cousin's friends reported swollen testicles and became impotent after receiving his vaccine. The tweet soon became the subject of jokes and memes.
As of today, it seems that Nicki has decided to get vaccinated as she attended the 2022 Met Gala, which required a vaccination certificate for attendance.
Did You Know?
Nicki Minaj's full name is Onika Tanya Maraj-Petty.
---
3. Brandon Lamar
Age: Unknown
Zodiac Sign: Unknown
Profession: Singer
View this post on Instagram
Brandon Lamar is Nicki Minaj's step-sibling, but unfortunately, we don't have much information about him.
Judging from his pictures posted on Instagram, we can assume he's in his thirties or forties, but his date of birth has not been disclosed to the public.
Brandon produces rap songs that can be listened to on his Youtube account, BrandonLamarMusic.
Did You Know?
Bradon also has a partner and a young daughter who sometimes appears in his music video.
---
2. Micaiah Maraj (March 29, 1998 – present)
Age: 24 Years Old
Zodiac Sign: Aries
Profession: Unknown
View this post on Instagram
Micaiah Maraj is one of Nicki Minaj's youngest siblings, as he was born in 1998 and is currently 24 years old.
Micaiah was born in NYC and is an Aries. He started high school in NYC in 2014 and likes to play drums. Nicki's young brother loves music and is a huge fan of Rhianna and K Michelle.
Micaiah managed to keep his life private for most of his childhood, but he made the news at sixteen when his famous sister threw him a sweet sixteen birthday party.
Did You Know?
Micaiah is currently in a relationship with Ilissa Kemper.
---
1. Ming Maraj (January 7, 2006 – present)
Age: 16 Years Old
Zodiac Sign: Capricorn
Profession: Student
View this post on Instagram
Ming Maraj is Nicki Minaj's youngest sibling, as she was born in 2006 and is currently 16 years old.
Ming and Nicki share the same father but different mothers. She became known to the public when her sister posted about her in 2013. A few years later, in 2020, Nicki published another picture of her half-sibling, showing their stunning resemblance.
Did You Know?
Ming has an Instagram account with the username @mingluanli and is part of a girl band.
OTHER POSTS YOU MAY BE INTERESTED IN