The Golden Girls captured lightning in a bottle. The NBC Saturday night heavy-hitter came right in the nick of time during a period when NBC was clawing tooth and nail to gain ratings traction. At the time of its initial airing in September of 1985, producers and creatives both had some justified concerns as to whether or not this thing would catch any wind beyond its pilot. Much of that had to do with the show being led by four women all over 50-years-old during a time in the 80s when new trends worn by young faces were taking America by storm. Much to the pleasure of the show's creator, Susan Harris, the interest in four older women sharing a house in Miami and the shenanigans that ensue was overwhelming.
Receiving critical acclaim throughout their adventures, The Golden Girls won Emmy's, Golden Globes, and in 2013, was ranked #54 on TV Guide's list of the 60 Best Series of All Time. It's a testament to the timeless nature of the show, thanks to covering very human issues that were sometimes hilarious and other times poignant. As brilliant and progressive as the material was, it wouldn't have worked without the legendary actresses that inhabited the roles of the comically entertaining Miami roommates played by Betty White, Rue McClanahan, Estelle Getty, and Beatrice Arthur.
Despite their age, their youthful playfulness and demeanor stole the hearts of millions and turned this sitcom into the gold standard of television. Join me as we find out who the youngest of the Golden Girls is!
4. Bea Arthur
Age: 63
Hometown: Brooklyn, New York
Character: Dorothy Zbornak
Character Age: 53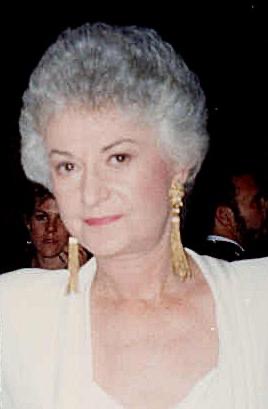 photo source: commons.wikimedia.org
Beatrice Arthur was 63-years-old when she portrayed the 53-year-old Dorothy Zbornak. The 10-year discrepancy between her age and the character's age was a welcomed remark on her youthful disposition. In the show, she plays a compassionate, personable, introspective substitute teacher, willing to go to any lengths to protect the people she loves. She exhibits all the qualities of the superheroes we know and love. And to fans tuning in to watch, she might as well have been.
In the 1983 episode "Nothing to Fear, But Fear Itself," her fellow Golden Girl roommate on the show, Sophia Petrillo, revealed that she was conceived in 1931. Show enthusiasts and detectives also pointed out that in another episode someone mentioned her zodiac sign was Leo, meaning she was born in 1931, around July or August. Though her age was never explicitly mentioned, we can deduce she was around 53, thanks to the community-led internet investigators!
Did You Know?
Beatrice has received the third most nominations for Primetime Emmy Awards in the Lead Actress in a Comedy Series category with nine. She's accompanied by Julia Louis-Dreyfus (11) of Seinfeld fame and Mary Tyler Moore (10) in this exclusive club. She's also won the American Theatre Wing's Tony Award as Best Featured Actress in 1966, thanks to her exceptional performance in the Broadway musical Mame. She earned her spot in entertainment royalty when she was inducted into the Television Hall of Fame in 2008.
---
3. Betty White
Age: 63
Hometown: Oak Park, Illinois
Character: Rose Nylund
Character Age: 55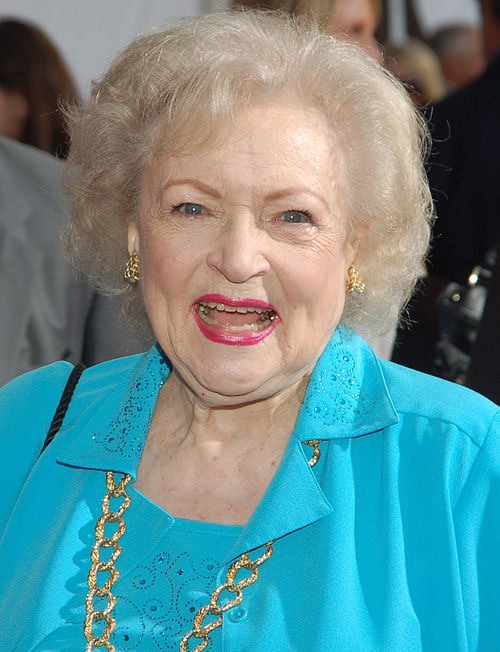 photo source: commons.wikimedia.org
Betty White, also known as the "First Lady of Television," was 63-years-old when she played the 55-year-old Rose Nylund. Betty was also the most well-known outside of the show and gained popularity years after the show's final season, thanks to her raunchy, unexpected, "game for anything" comedic style. That's perfectly encapsulated with her appearance in this Snickers Super Bowl commercial from 2010, which has over 1.1 million views on Youtube. White took an interest in the part of Rose because of her innocent sensibility and humor while "not the brightest nickel in the drawer…"
The sweet and innocent Rose Nylund pulled off a spry 55 expertly. Her age was revealed at the beginning of the series when Dorothy Zbornak mentioned it in the "Job Hunting" episode in season 1.
Did You Know?
Rose was meant to be played by the actress Rue McClanahan, while Betty White would play one of the other roommates. The director, Jay Sandrich, wisely suggested that the two switch roles after he noticed that Betty would be the one who could pull off the slightly ditzy but lovable character. Sure enough, she came off as one of the more endearing to the fans. Betty White is also the first woman to produce a TV show in the United States with Life with Elizabeth.
---
2. Estelle Getty
Age: 62
Hometown: Manhattan, New York City
Character: Sophia Petrillo
Character Age: 79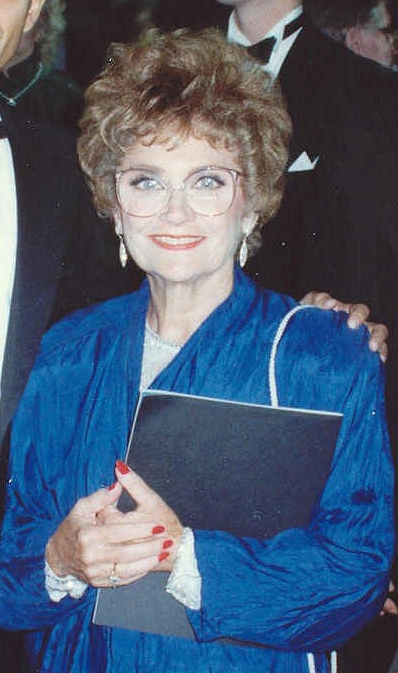 photo source: commons.wikimedia.org
Estelle Gettleman was 62-years-old when she stepped into the role of Sophia Petrillo, the 79=year-old veteran of the bunch. She also appeared in spin-offs like The Golden Palace and Empty Nest. The actress and comedian won a Golden Globe Award for Best Actress in a Television Series and a Primetime Emmy Award for Outstanding Supporting Actress in a Comedy Series.
Like young and struggling actors who came before, she sharpened her acting chops in the theater circuit and landed notable roles while raising two young boys. It wasn't until she landed her breakthrough role as Mrs. Beckoff in the Broadway production Torch Song Trilogy that she became a household name in the New York entertainment space.
Did You Know?
Estelle Getty was actually a year younger than her TV daughter, Bea Arthur. You would never know it, thanks to the impressive work from the makeup department and the practical effects used to age her up almost 20 years. During The Golden Girls six-season run, Getty wrote her autobiography, If I Knew Then, What I Know Now… So What?
---
1. Rue McClanahan
Age: 52
Hometown: Healdton, Oklahoma
Character: 52
Character Age: 53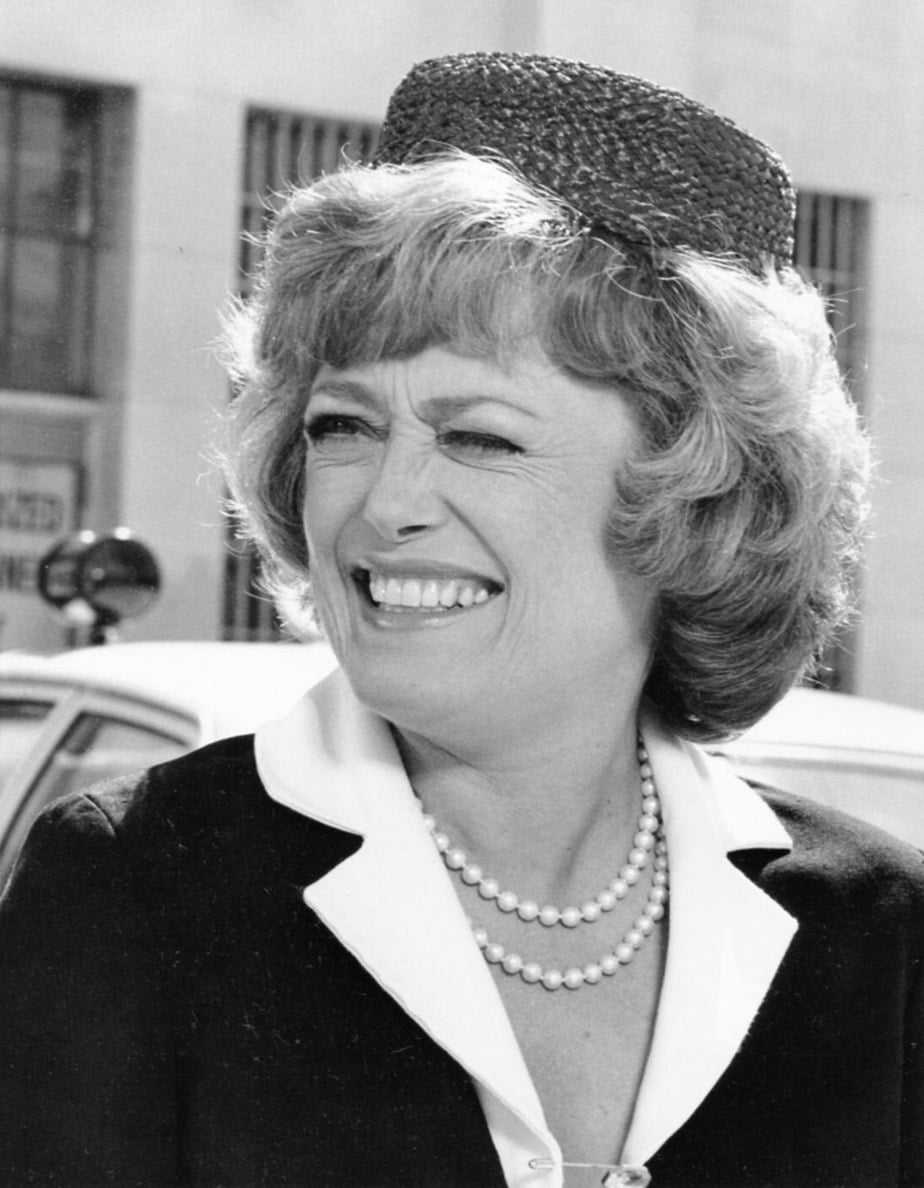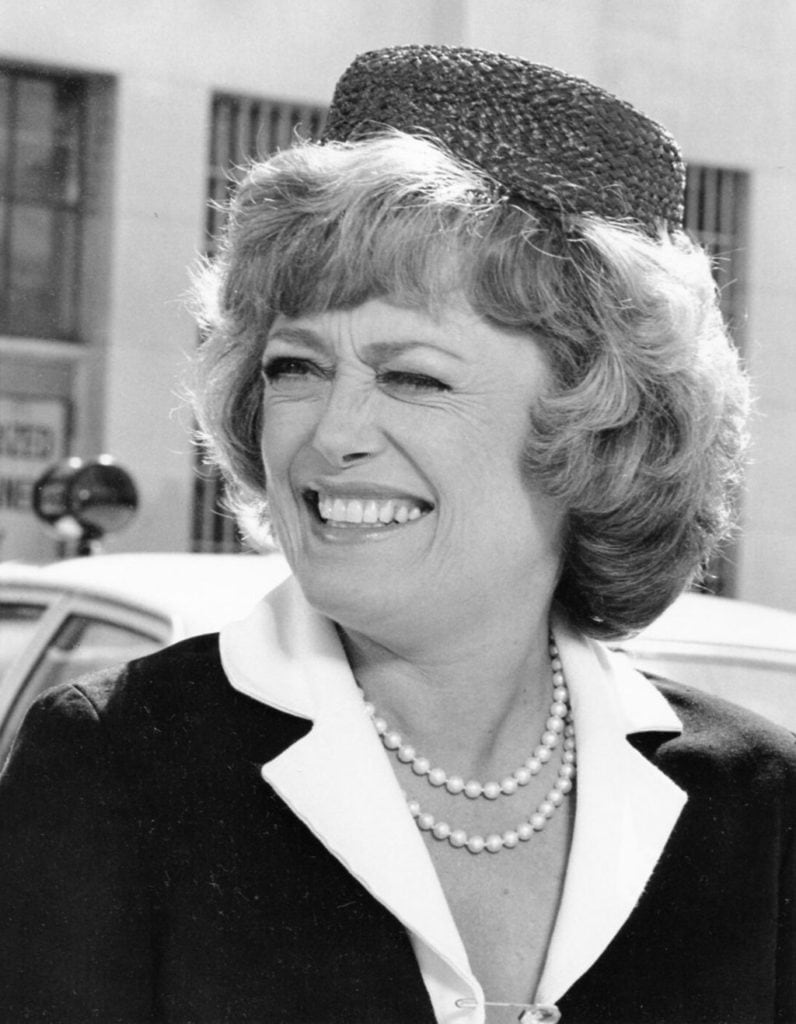 photo source: commons.wikimedia.org
Rue McClanahan is the youngest Golden Girl!
Rue McClanahan was just 52-years-old when she played the affable, attention-starved Blanche Devereaux, not exactly known for her sound choice in relationships. In the pilot episode, she nearly married a bigamist, otherwise known as someone who weds another while already married. Thanks to the quick actions of the police, he was caught before the knot was tied. Blanche is portrayed as a promiscuous but well-meaning woman throughout the show, and it may or not be a coincidence that her initials, Blanche Elizabeth Devereaux, spell "BED." Her character was seen as a pretty brave choice during the runtime of the show because of its direct rebuttal to the more cautious, conservative climate of the 1980s. That was thanks in part to the world's introduction to STDs like AIDS and HIV, which were new, mysterious, life-threatening diseases.
Her age was never stated in the entire run of the show, but in the 1988 Mother's Day episode, we find out she was 17-years-old in 1949. A little math on a bar napkin tells us that that means she was about 53 when the show began in 1985. Contrasted to the age of the actress, Rue is the closest in age to her characters among the four Golden Girls.
Did You Know?
Rue McClanahan said that playing this role turned her into "one of the most recognizable women in the world." A welcomed byproduct of that recognition came as her being named the "Fifth most beloved celebrity over 55." One has to wonder how something like that was quantified! Rue and her castmates were prime examples of women past their youth who captured a particular style, mood, and lifestyle that left even the younger generations in envy. It was thanks to different positive attributes that come with age like experience, wisdom, composure, and a free spirit that made this unlikely success such a resounding one. Thanks to her convincing performance, she became another actor inseparable from her TV persona.
OTHER POSTS YOU MAY BE INTERESTED IN