Perhaps the greatest superhero franchise in Japanese history, Ultraman has a long and storied past as part of pop culture. With multiple television series and films within the franchise (and more being made!), there are several heroes to learn about. Read below to discover the original Ultras and learn how the franchise took form.
10. Ultraman ZOFFY: Ultra Warriors vs. The Giant Monster Army
Year released: 1984
Main actors: Hikaru Urano
Number of episodes: None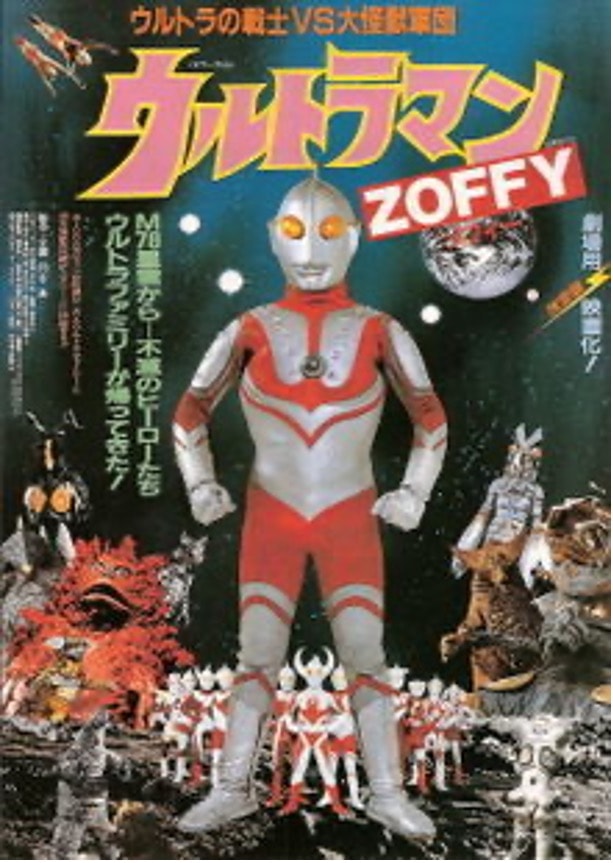 photo source: Tsuburaya Productions
Rather than a narrative, this standalone film looks at early iterations of Ultramen, replaying battle scenes from the previous television series. The movie reviews the shows' many monsters while using Ultraman Zoffy as an introduction/thorough line for the film. Any scenes with Zoffy, however, aren't considered canon for Ultraman fans and don't fit in with the overall Ultraman universe that the TV shows created.
Did you know?
Zoffy first appeared in the final episode of the 1966 Ultraman series.
---
9. Ultraman 80
Year released: 1980
Main actors: Hatsunori Hasegawa, Sayoko Hagiwara, Jin Nakayama, Mayumi Asano
Number of episodes: 50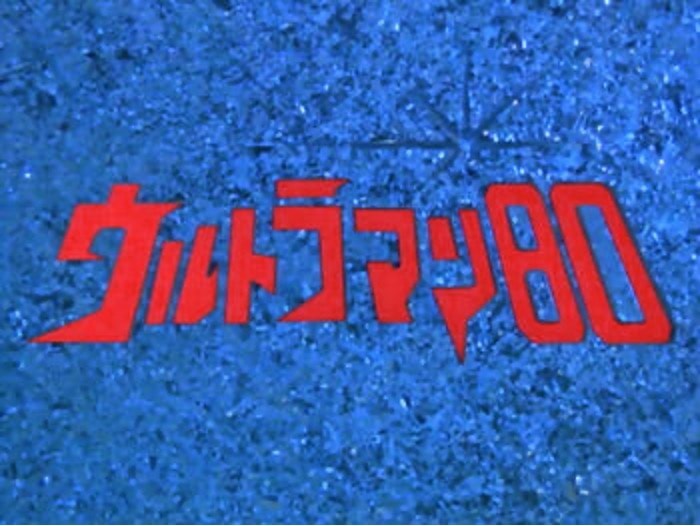 photo source: Tsuburaya Productions
True to its namesake, Ultraman 80 premiered in 1980 and ran until 1981. This series incorporated plot changes throughout and lost the steady viewership its predecessors experienced. In this story, Ultraman 80 visits earth and takes on three jobs: schoolteacher, Utility Government member (a defense force against aliens) and Ultraman superhero. Feeling that the teacher plot didn't flow with the Ultraman-style, the writers transformed Ultraman 80 into an investigator of monsters and aliens—like the team in the first series.
Did you know?
Ultraman 80 featured the second female Ultra in the entire franchise
---
8. The Ultraman
Year released: 1979
Main actors: Kei Tomiyama, Masatō Ibu, Sumi Shimamoto
Number of episodes: 50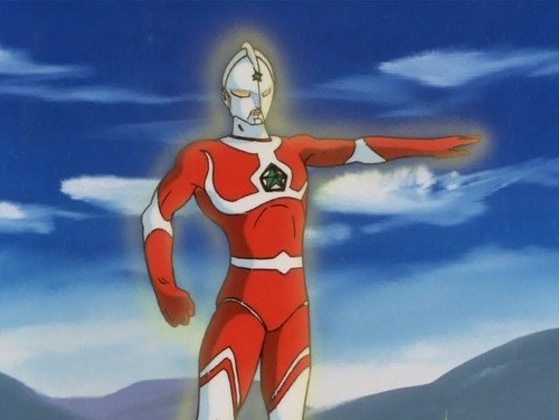 photo source: Tsuburaya Productions, Nippon Sunrise
Taking a detour from the original series, this installment told the story through anime rather than live action. It takes on a less complex storyline, taking place in the twenty-first century after several monsters appear on earth. The human hero is an officer named Choichiro Hikari, who bonds with Ultraman Joneus, an Ultra sent to protect earth. Like the other Ultramen, Hikari hides his alter ego from his friends—transforming into Ultraman Joneus only when needed.
Did you know?
In a 1980 PBS special called "Japan, Tonight!," episode 14 of Ultraman 80 premiered to American audiences. The host compared the hero to Superman—expressing his importance in Japanese pop culture.
---
7. Ultraman Leo
Year released: 1974
Main actors: Ryu Manatsu, Kohji Moritsugu, Mieko Mita, Tomoko Ai
Number of episodes: 51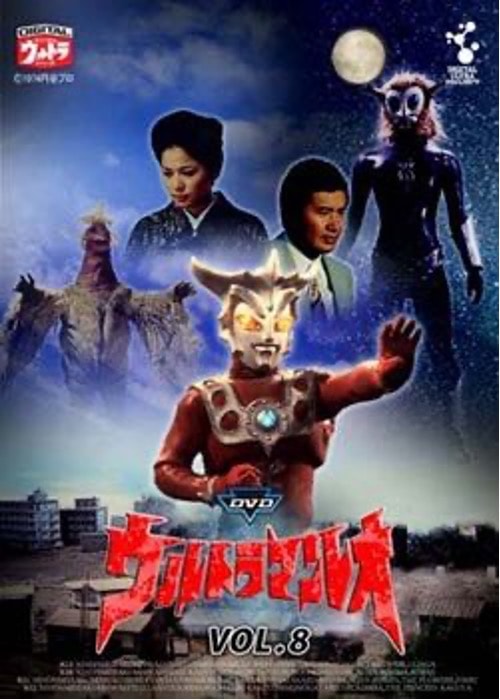 photo source: Tsuburaya Productions
Rather than save someone from death, Ultraman Leo comes to Earth from planet L77 of the Leo constellation after its destroyed. He assumes a human identity and befriends Ultraseven from the 1967 tv series. Ultraseven suffers severe injuries, forcing him to remain exclusively in his human form and train Ultraman Leo to become a stronger fighter.
Did you know?
Ultraman Leo works as a gymnastics instructor while posing as his human alter ego
---
6. Ultraman Taro
Year released: 1973
Main actors: Saburo Shinoda, Takahiko Tōno, Yumi Asakama
Number of episodes: 53

photo source: Tsuburaya Productions
The sixth installment in the Ultraman series, this show follows yet another nearly ill-fated hero. When an evil alien called Astromons, a kaiju in the tradition of big monsters in Japanese media, kills a professional boxer, the man is a goner. That is, until his body is taken to Nebula M-78, home of the Ultras. The man's life is saved with the essence of Ultraman Taro. Like the boxer, Taro is strong and trained to fight. They return to earth to defeat invading alien species and other threats.
Did you know?
This series featured lots of cast changes over its single year run
---
5. Ultraman Ace
Year released: 1972
Main actors: Keiji Takamine, Mitsuko Hoshi, Tetsurō Sagawa
Number of episodes: 52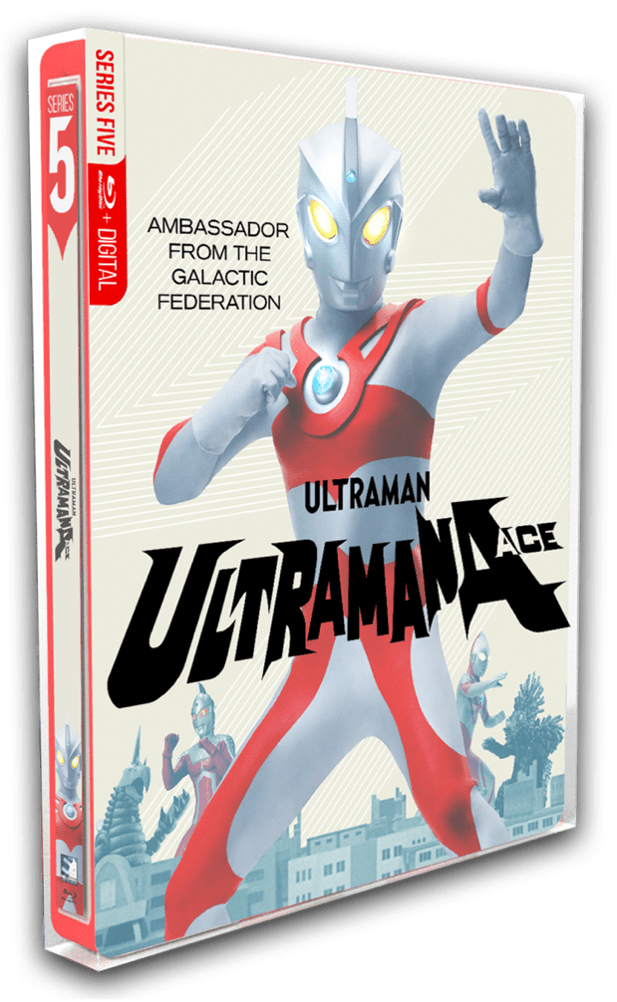 photo source: Tsuburaya Productions
Earth is under attack by an evil alien army led by Yapool, an adept villain and commander. Coming to our aid is none other than Ultraman Ace, one of several Ultras from the planet M-78. Like the other Ultras, Ace revives earth's noble heroes and gives them access to his preternatural abilities. In this case, the show focuses on Seiji Hokuto and Yuko Minami, who use Ultra rings to become Ultras and defeat evil.
Did you know?
Several of the previous Ultras make frequent appearances in this series
---
4. Return of Ultraman
Year released: 1971
Main actors: Jiro Dan and Jun Negami
Number of episodes: 51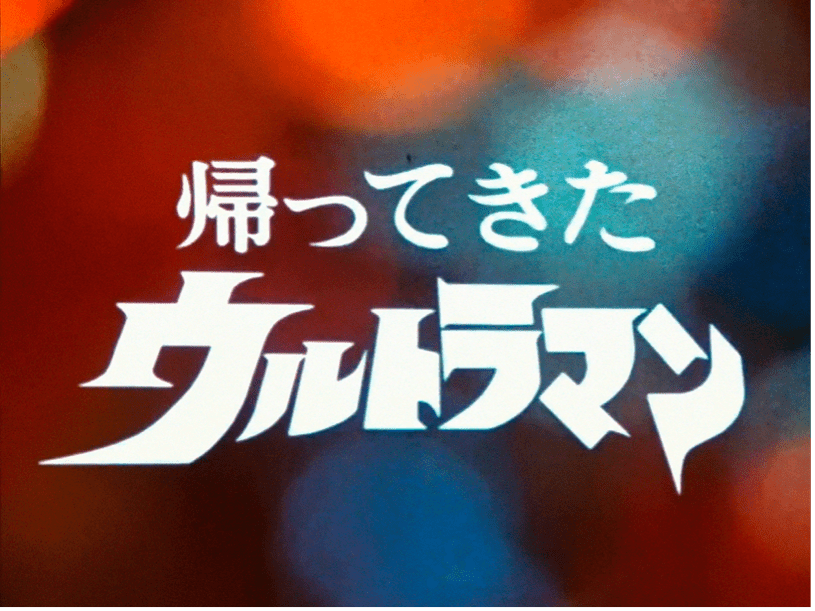 photo source: Tsuburaya Productions
Harkening back to the second series, this one begins with the near death of one of the main characters, Hideki Go. Go rescues a boy and his dog from falling debris and is struck. Those around him are touched by Go's heroism and one, in particular, is profoundly affected. The New Ultraman decides to merge his life force with Go's, saving the man and giving him the ability to transform into an alien superhero whenever danger strikes.
Did you know?
The Ultraman series was supposed to end with Ultraseven, but the studio revived the character after the show's wild success
---
3. Ultraseven
Year released: 1967
Main actors: Kohji Moritsugu, Shoji Nakayama, Yuriko Hishimi
Number of episodes: 49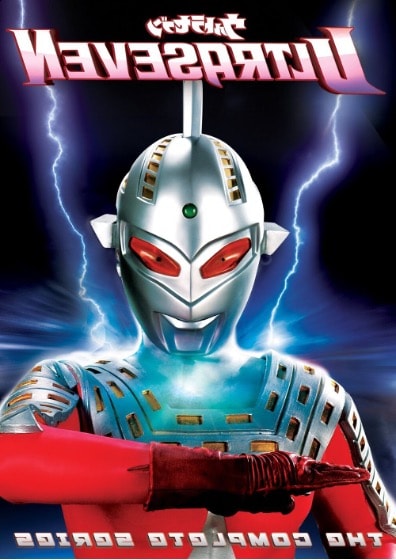 photo source: Tsuburaya Productions
Like its predecessor, this series takes place in the future and follows a group of elite warriors called the Ultra Guard as they protect earth from extraterrestrial threats. One of their own, however, hides a secret. He's an alien from the planet M-78, aka Ultraseven. Similar to the first Ultraman, this Ultra uses his powers to defend humans from monsters across the galaxy.
Did you know?
To hide his identity, Ultraseven disguises himself as a human named Dan Moroboshi.
---
2. Ultraman: A Special Effects Fantasy Series
Year released: 1966
Main actors: Susumu Kurobe, Akiji Kobayashi, Hiroko Sakurai
Number of episodes: 39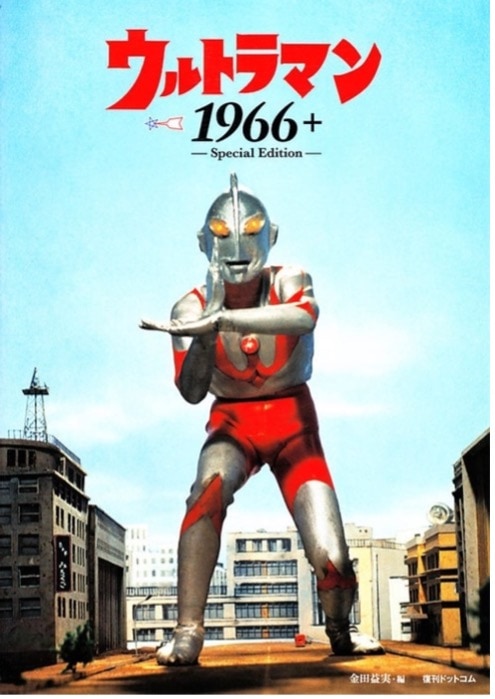 photo source: Eiji Tsuburaya/Tsuburaya Productions
The second Ultraman installment, this series was a follow-up to the original and debuted Ultraman the superhero, thus beginning one of Japan's most iconic properties. Premiering a week after Ultra Q's end, Ultraman takes place 30 years in the future when an innocent pilot is shot down by an intergalactic being. In the tradition of characters like Venom or Shazam, the alien, Ultraman, merges with the pilot to save his life. Whenever danger calls, the pilot transforms into Ultraman.
Did you know?
This series spearheaded Ultraman's lasting success as a television and film franchise
---
1. Ultra Q Series
Year released: 1966
Main actors: Kenji Sahara,Yasuhiko Saijou, Hiroko Sakurai
Number of episodes: 28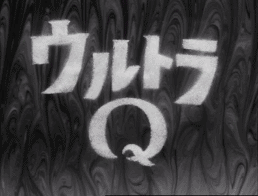 photo source: Tokyo Broadcasting System/Tsuburaya Productions
Even though it's the first and oldest series in the Ultraman cinematic universe, Ultra Q didn't feature any Ultras. Instead, the three main characters were essentially supernatural detectives investigating a different monster each week. The Toho production studio, which ran the series, also offered its creators access to monsters and props from their previous films. As a result, fans of Japanese monster films might spot some familiar faces in the series.
Did you know?
The "Q" in the title stands for "Question"
OTHER POSTS YOU MAY BE INTERESTED IN