Henry VIII was one of the most important kings in the history of England. He ruled the country from 1509 to 1547 and is particularly known for establishing the Church of England.
Henry also became famous for his tumultuous love life. In fact, during his lifetime he married a total of six women who gave birth to eight children. It was the marriage with Catherine of Aragon, his first wife, that eventually led to the formation of Anglicanism.
In fact, Pope Clement VII didn't agree to the divorce between Henry VIII and his wife. As a consequence, Henry VIII decided to separate the Church of England from papal authority, a period that became known as the English Reformation.
Not many people know that this eminent figure spent most of his life on the verge of financial bankruptcy due to his extravagant expenses and his costly wars, which were largely unsuccessful.
Henry VIII was the third child of King Henry VII and Elizabeth of York. The two had six other children, but unfortunately, only three of them reached adulthood.
But who were Henry VIII's siblings? How long did they live? And were they close to Henry VIII? Let's find out together!
6. Arthur Tudor (19/20 September, 1486 – 2 April, 1502)
Age at Death: 15 Years Old
Born In: Winchester
Married To: Catherine of Aragon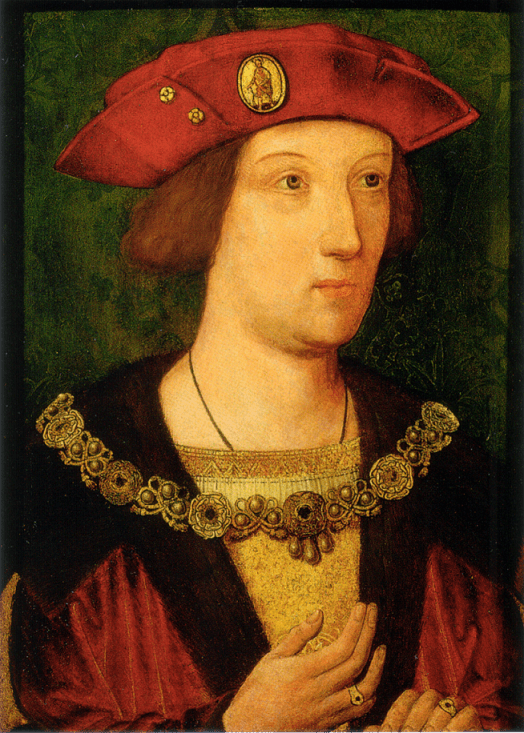 photo source: Wikimedia Commons
Arthur was Henry VIII's oldest sibling. He was born in 1486 and died at the young age of 15 years old. His birth represented the official union between the two houses of Tudor and York.
At the age of three, Arthur was appointed Prince of Wales and Earl of Chester. His parents had big hopes for him as they saw his marriage to Catherine of Aragon, daughter of Isabella I of Castile and Ferdinand II of Aragon, as a possible way to create an Anglo-Spanish alliance against the French. In fact, on the 14th of November 1501, the wedding was celebrated in great pomp.
On his wedding day, everything seemed to be going well for this young prince. He had been in good health all his life and had just married one of the most powerful women of his time, but things were about to change soon.
Just six months after the wedding, Arthur suddenly died of a mysterious illness that most historians identified as the sweating sickness. This terrible disease started to spread in England in 1486, and the last outbreak occurred in 1551.
Most people died within a day, and so did Arthur. Miraculously, his wife, Catherine survived.
Did You Know?
The sweating sickness would usually start with cold shivers lasting from 30 minutes to three hours. This stage was then followed by dizziness, pain in the limbs, neck, and shoulders, and a general feeling of headache and exhaustion. The patient would then suffer from rapid pulse, delirium, and intense thirst.
---
5. Margaret Tudor (28 November 1489 – 18 October 1541)
Age at Death: 55 Years Old
Born In: London
Married To: James IV of Scotland, Archibald Douglas, Henry Stewart.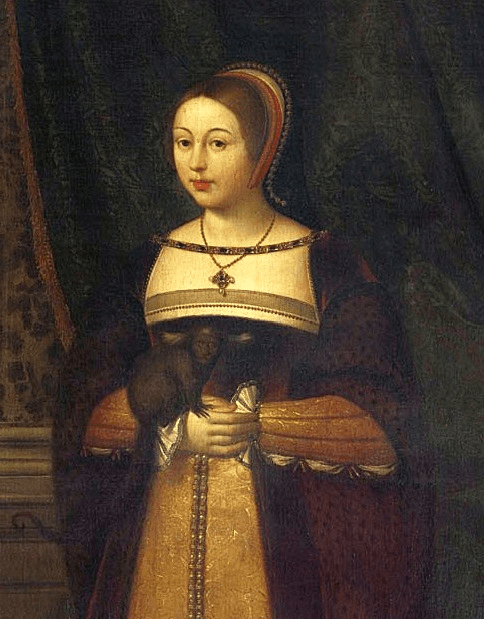 photo source: Wikimedia Commons
Born in 1489, Margaret's faith had already been written for her. In fact, her parents saw in her the possible reconciliation of England and Scotland. At the young age of 13, Margaret was married to her first husband, James IV of Scotland, in accordance with the Treaty of Perpetual Peace between England and Scotland.
The wedding lasted for ten years, and the couple had six children in total, but, unfortunately, only one of them made it to adulthood. In 1513, James IV died in the battle of Flodden, and Margaret suddenly found herself a widow.
She was soon appointed regent, a term referring to a person who is holding power only temporarily. In fact, her son, King James V, was still too young to reign.
Following the death of Margaret's husband, a pro-French party soon emerged. Its many members wanted to overthrow Margaret and appoint John Duck of Albany as regent. Desperate for help, the widow turned to a Scottish Lowlands clan, known as Douglases. Here, she soon caught feelings for Archibald Douglas, and, following her emotions more than her prudence, she decided to marry him.
This turned out to be a false step as soon after, the nobility aligned and replaced her with John Duck of Albany. Bug Margaret wasn't ready to give up! She asked the Hamiltons, another Scottish Lowlands clan, for help and succeeded in overthrowing the Duke of Albany and reclaiming her throne.
Did You Know?
In 1527, Margaret married her third and last husband, Henry Stewart, 1st Lord of Methven. She died roughly 15 years after.
---
4. Elizabeth Tudor (2 July 1492 – 14 September 1495)
Age at Death: 3 Years Old
Born In: Surrey
Married To: Nobody
Elizabeth Tudor was the fourth child and second daughter of Henry VII and Elizbeth of York. Unfortunately, she did not reach adulthood and died at the young age of three years old.
Elizabeth was born on the 2nd of July, 1492, in Sheen Palace, Surrey, roughly three years after her sister Margaret. She died soon after, on the 14th of September, 1495.
Margaret's tomb was made of Purbeck and black marble and is currently located in Westminster Abbey. On top of it, her parents placed a Latin inscription which can be translated as: "Elizabeth, the second child of Henry the Seventh King of England, France, and Ireland and of the most serene lady Queen Elizabeth his consort, who was born on the second day of July in the year of Our Lord 1492 and died on the 14th day of the month of September in the year of Our Lord 1495, upon whose soul may God have mercy. Amen."
Did You Know?
After Elizabeth's birth, Sheen Palace was rebuilt by her father and was renamed Richmond Palace.
---
3. Mary Tudor (18 March 1496 – 25 June 1533)
Age at Death: 37 Years Old
Born In: London
Married To: Louis XII of France, Charles Brandon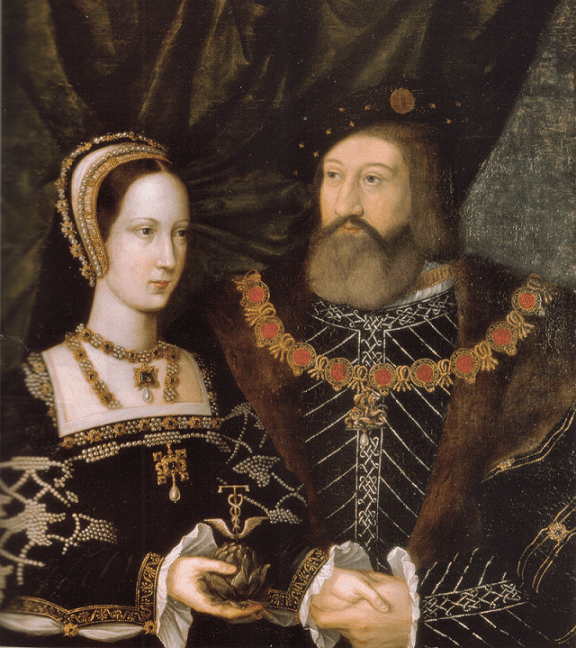 photo source: Wikimedia Commons
Mary Tudor was the fifth child and the youngest surviving daughter of Henry VII and Elizbeth of York. Not too surprisingly, just like her other siblings, Mary was quite a spoiled child.
At the earthly age of six, she was given an entire household with a staff of gentlewomen to take care of her. Mary was particularly fond of one of them, Joan Vaux, her Governess. She was also very close to her brother Henry VIII, even though, later on in life, their relationship would be characterized by many disagreements.
Mary was trained in music, Latin, dancing, French, and embroidery. At the age of 18 years old, she was betrothed to Louis XII of France. However, at the time she was already in love with Charles Brandon, the first Duke of Suffolk. In exchange for her willingness to marry, she asked her brother to be given the freedom to personally choose her second husband in case she would have lived longer than Louis XII, 52 years old at the time.
Mary was in luck, and Louis XII died only three months after the wedding. However, Henry VIII did not maintain his promise and prohibited his sister from marrying Charles. But the two were so in love that they decided to risk their lives by marrying in secret.
When Henry VIII discovered this, he ordered Charles' execution but thanks to the intervention of some powerful people, Mary's husband was only given a fine. The couple lived together till 1533 when Mary died at the age of 37 years old.
Did You Know?
Just like her brother Arthur, in 1528, Mary caught the sweating sickness. She never fully recovered from this and died five years after.
---
2. Edmund Tudor (21 February 1499 – 19 June 1500)
Age at Death: 1 Years Old
Born In: Kent
Married To: Nobody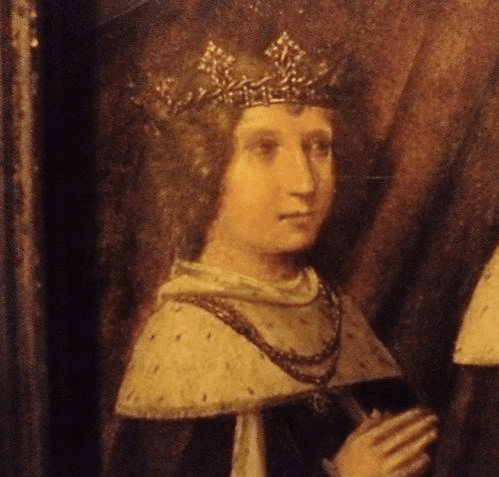 photo source: Wikimedia Commons
Edmund Tudor is said to have been styled from birth Duke of Somerset even though no official patent has ever been found. The sixth child of King Henry VII and Queen Elizabeth, he was given the name Edmund as an homage to his paternal grandfather, Edmund Tudor.
Edmund came into the world in February 1499 at Greenwich Palace and was baptized three days after his birth in the church of Observant Friars.
Unfortunately, he was destined to die young. In fact, he passed away in Hatfield House when he was just one year old. To this day, we do not know the exact reasons that led to his death, but during that period a plague epidemic was spreading through England.
Edmund was buried with his sister Elizabeth, and it is said that his father gave£242 for his burial.
Did You Know?
During the plague, King Henry VII and Queen Elizabeth went to Calais, where they stayed for forty days. Their children were also moved to Hatfield House, a more secluded place for isolation purposes.
On June 16, King Henry and Queen Elizabeth decided to sail to Dover as the epidemic seemed to have passed. It was either during their return trip or upon arrival that they received the news of their son's death.
---
1. Katherine Tudor (February 2, 1503 – February 10, 1503)
Age at Death: Eight Days
Born In: London
Married To: Nobody
Katherine Tudor was Henry VIII's youngest sibling as she was born in February 1503. Unfortunately, we don't have much information about her. We just know that she was the last child of King Henry VII and Queen Elizabeth and only lived for eight days.
Did You Know?
Katherine was born in the Tower of London.
OTHER POSTS YOU MAY BE INTERESTED IN