When "Game of Thrones" aired way back in 2012, no one could have ever anticipated that 160 baby girls would be named Khaleesi after Emilia Clarke's character on the show. This just goes to prove what a huge impact television shows can have on people! The first television drama aired way back in 1928 and there has been no looking back for the industry ever since. Think about it! Can you imagine a weekend without binge-watching the latest Netflix show?
Television shows have been around for a long time, but really took off in popularity only post World War 2. Despite this, many shows have been running for so long that they're older than America's median age! Today, we take a look at some such shows, which are the oldest television shows in the world based on their runtime. While many may be alien to you, we're sure some of them will definitely surprise you. Be warned, though! This list may just remind you of how you're not getting any younger. But don't worry, there's nothing a little television binge can't cure.
Without further ado, let's get onto the list!
(The shows are ranked from youngest to oldest based on their runtime.)
8. The Young and the Restless
Date: March 26, 1973
Number of Seasons:  43
Network:  CBS
Genre:  Soap opera
Still Running:  Yes
Since its debut in 1973, this daytime soap opera from the CBS production house has won 9 Emmy Awards, been the highest-rated daytime drama on American television, and been right at the top of the Nielsen ratings for more than 1,000 weeks since 1988! Do we need to say anything more? "The Young and the Restless" focuses on two families and in particular the rivalry between Jess Walton's "Jill Abbott" and Jeanne Cooper's "Katherine Chancellor", the longest rivalry on any American soap opera. This widely popular show is also the first television show to receive its own star on the Hollywood Walk of Fame.
---
7. The Price Is Right
Date: September 4, 1972
Number of Seasons:  44
Network:  CBS
Genre:  Game show
Still Running:  Yes
Though this show is relatively young compared to the other stalwarts on this list, "The Price is Right" is the longest-running game show in television history, with over 8,000 episodes over a span of 45 years! A competition that lets the studio audience participate as contestants to win cash and prizes, the show was originally hosted by Bob Barker till Drew Carey took over, going through several other hosts till the most recent host, Rich Fields (with George Gray as the announcer). So popular is this show that TV Guide even named it as one of the "greatest game show of all time", with its 46th season premiering on September 18, 2017.
---
6. Sesame Street
Date: November 10, 1969
Number of Seasons:  46
Network:  NET, PBS, HBO
Genre:  Children's educational television
Still Running:  Yes
In its 47th season, "Sesame Street" is one of the most iconic children's educational programs in television history and the fact that it has a huge fan base among kids and adults alike, is a testament to the show's popularity! Combining humor, live action, animation, puppetry, and educational lessons, "Sesame Street" is well known for its literally colorful characters, the "Muppets"!
The show has undergone many changes in its 47-year run in order to reflect the changing times and changing viewer-patterns. Due to this, "Sesame Street" is considered one of the best educational television shows for children across the world. As of 1996, 95% of all preschoolers in America had watched the show before they turned 3, and as of 2014, the show has 167 Emmy Awards and 8 Grammy Awards to its credit, surpassing the trophy tally of all other children's shows.
---
5. Scooby-Doo
Date: September 13, 1969
Number of Seasons:  27
Network:  CBS (though it was later broadcast on ABC, The WB, The CW, and Cartoon Network)
Genre:  Cartoon
Still Running:  Yes
The fun of childhood was elevated to a whole new level with "those meddling kids" and their "meddling dog" and if Scooby-Doo wasn't a part of your childhood, we seriously have no words for you! This animated cartoon franchise, originally created by Hanna-Barbera Productions, gained a mass following the likes of which were unprecedented for a cartoon show, leading to various movies and spin-offs, and the reason why the show is still broadcast today, despite having gone through several networks over the years.
---
4. Days of Our Lives
Date: November 8, 1965
Number of Seasons:  51
Network:  NBC
Genre:  Soap opera
Still Running:  Yes
Honestly looking back, "Friends" would have been an incomplete show without Joey's "Dr. Drake Ramoray"! Well, here's the actual show that started it all for Matt LeBlanc's character on the show. "Days of Our Lives" is one of the longest running soap operas in television history, first going on air on November 8, 1965. The show hasn't looked back since and is still going strong, with hour-long broadcasts every weekday around the world!
Due to its coverage of topics that other soaps shied away from in the 70s, "Days of Our Lives" was considered a daring drama, making it the most widely distributed soap opera in the United States and leading to numerous references on other shows, parodies, and crossover appearances. In fact, the show was (and still is!) so popular that apart from the good common folk of the United States, it has several A-list fans such as Julia Roberts and Thurgood Marshall!
---
3. Guiding Light
Date: June 30, 1952
Number of Seasons:  57
Network:  CBS
Genre:  Soap opera
Still Running:  No
The mother of all soap operas, "Guiding Light" set the precedent for soap operas around the world! This American television soap even holds the Guinness World Record for the longest-running television drama in the country's history. Initially a radio broadcast from 1937-1956, the show switched to its televised format in 1957 and has an astounding runtime of 72 years with both formats combined.
On April 1, 2009, the Emmy-award winning show was taken off air due to low ratings after broadcasting more than 15,000 episodes, but it still holds a cult status of sorts in the soap opera world.
---
2. The Tonight Show
Date: September 27, 1957
Number of Seasons:  62
Network:  NBC
Genre:  Talk show
Still Running:  Yes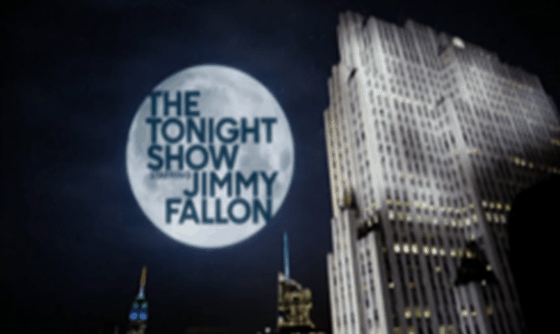 One of the first late-night talk shows to be broadcast, NBC's "The Tonight Show" is the world's longest-running talk show and the network's third-longest running show; facts testament to its popularity! Over its 63-year run, the show has gone through 6 official hosts: Steve Allen, Jack Paar, Johnny Carson, Jay Leno, Conan O'Brien, and Jimmy Fallon. Of these, Johnny Carson is the longest-serving host (30 seasons), while Fallon is the current host.
The show follows a one-hour preset format that is filmed in front of a live audience and is broadcast every weeknight, with guest stars on every episode. In fact, the appeal of the show lies in the fact that it's humorous and lets the audience relate to their favorite celebrities by involving them in fun games and tasks, which lets audience see a totally new and fun side to their favorite celebrities!
---
1. Meet The Press
Date: November 6, 1947
Number of Seasons:  69
Network:  NBC
Genre:  News/interview program
Still Running:  Yes
With a whopping 69 years of runtime, "Meet the Press" takes the cake for being the longest-running television show in not just American television history, but global television history as well. This news/interview program, broadcast on NBC, focuses on bringing opinions, discussions and updates on issues of politics, foreign policy, public affairs and economics, specializing in interviews with leaders across the world.
The show also holds the distinction of being the first live television network news show to have a sitting U.S President, Gerald Ford, on it (broadcast on November 9, 1975). The hour-long program still airs every week and has its audio feed simulcast on various radio networks.
---
The Ending Credits
It's quite surprising how rich and long television's history is. Many of these shows probably have the same age as your grandparents, give or take a few years! What's even more surprising is that these shows are still aired by various channels and networks, which means that they've retained their relevance and appeal through the long years of their runtime, making them truly timeless.