Tom Holland is a British actor particularly known for his role as Spider-Man in the Marvel Cinematic Universe superhero movies. Born to Nicola Elizabeth Frost and Dominic Holland, Tom grew up in an artist family. In fact, his mom is a photographer, while his dad works as a comedian, actor, and broadcaster.
Tom shared his childhood with his three siblings, Harry, Sam, and Paddy, who decided to follow in his footsteps and got into the film industry.
Would you like to know more about the Holland family? Then keep reading! We created a list of Tom Holland's siblings ranked oldest to youngest.
4. Tom Holland (June 1, 1996 – present)
Age: 26 Years Old
Zodiac Sign: Gemini
Profession: Actor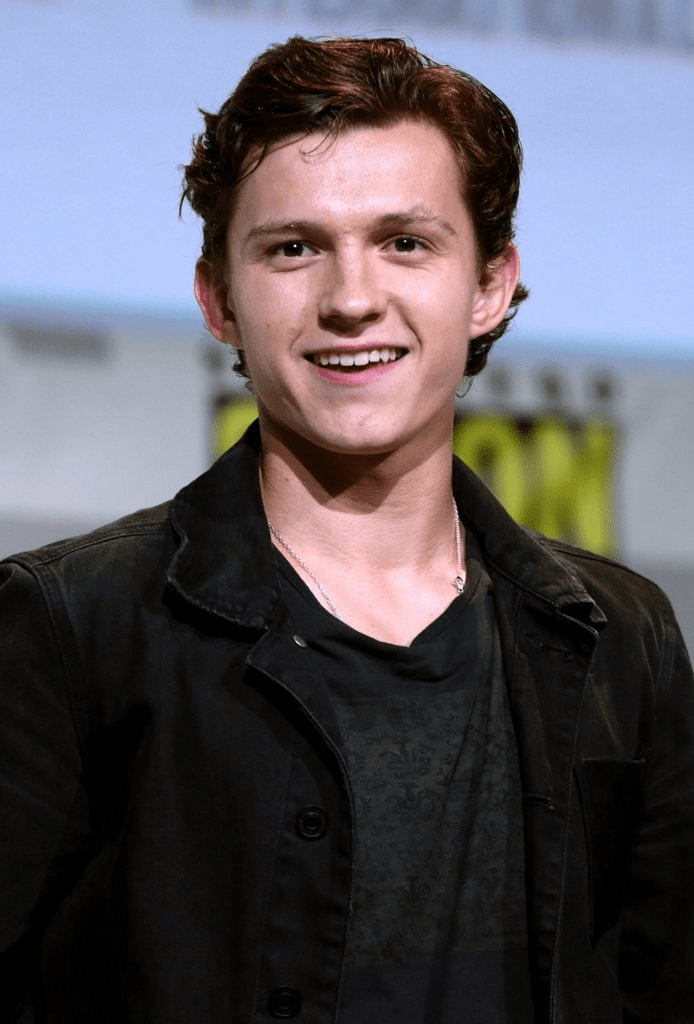 photo source: Wikimedia Commons
With a British Academy Film Award, a Guinness World Record, three Saturn Awards, and an appearance on the Forbes 30 Under 30 Europe list, Tom Holland is surely one of the best actors currently on the scene.
Tom started his acting career extremely young when at the age of nine, a choreographer noticed his talent for dancing. He, therefore, managed to get him an audition for Billy Elliot The Musical at London's Victoria Palace Theater, which Tom passed successfully. Following the audition, Tom had to train for two years before securing a supporting part in the theatrical performance in 2008. But he soon leveled up and, a few months later, got the main part, a role he maintained for two years.
Tom had his cinematic debut in 2012 with the disaster drama The Impossible. In this production, he played the role of a teenage tourist who got trapped in a tsunami. His performance was excellent and earned him a London Film Critics Circle Award for Young British Performer of the Year.
Encouraged by this success, Tom decided to pursue a full-time career as an actor. In these years, he appeared in several movies ranging from How I Live Now to In the Hearth of the Sea, and Wolf Hall, a miniseries published in 2015.
However, Tom achieved world fame only in 2016, when he was chosen to play Spider-man for Capital America: Civil War.
Did You Know?
Tom has been dating actress Zendaya Maree Stoermer Coleman since November 2021.
---
3. Harry Holland (February 14, 1999 – present)
Age: 23 Years Old
Zodiac Sign: Aquarius
Profession: Actor and Director
View this post on Instagram
Harry Holland is one of Tom's twin siblings and was born in February 1999 in Kingston upon Thames.
Just like his older brother, Harry decided to pursue a career in acting and took part in a few movies, together with Tom, such as Cherry and The Impossible.
In Cherry, Harry played the role of Shaker Kid. After this experience, the two brothers decided he would have a cameo in every movie Tom was in, playing this character. Unfortunately, it did not always go as planned.
For instance, in Spider-Man: No Way Home, Harry was supposed to play a minor criminal, who was caught by Spider-man. However, the scene didn't make the final cut.
Did You Know?
Harry also made an appearance in Uncharted, an action-adventure movie published in 2022.
---
2. Sam Holland (February 14, 1999 – present)
Age: 23 Years Old
Zodiac Sign: Aquarius
Profession: Content Creator, Actor
View this post on Instagram
Sam Holland is Harry's twin brother, and just like his siblings, he made several cinematic appearances. For instance, he briefly appeared in Roses For Lily, Tweet, and The Impossible, together with his twin brother.
Sam is particularly attracted to social media. He has, in fact, 900,000 followers on his Instagram account, and also his Twitter and Snapchat profiles are quite popular.
Did You Know?
Sam also made several appearances on Youtube, together with his brothers, and is 173 cm tall, about 5'8".
---
1. Paddy Holland (December 6, 2004 – present)
Age: 17 Years Old
Zodiac Sign: Sagittarius
Profession: Actor
View this post on Instagram

Paddy Holland is Tom's youngest sibling as he was born in December 2004 and is currently only 17 years old.
Not surprisingly, he decided to follow in his brother's footsteps and is actually pursuing an acting career. His debut occurred in 2021 when he played the role of Monty in the Apple TV series Invasion. There's a chance we may soon see him again on the screen as the series is now producing a second season.
Paddy has also been recently cast in a series by Netflix known by the name Lockwood.
Did You Know?
Paddy lives in London with his parents.
OTHER POSTS YOU MAY BE INTERESTED IN