Loretta Lynn and nearly all her siblings have captured success in the world of music. Loretta is the star in the family of country royalty, but we can't go without honoring the careers of her siblings, which would be a disservice to their accomplishments.
The Lynn siblings come from blue-collar beginnings and they are children of a coal mining and farming father, Melvin Webb. Their history emphasizes the unlikely path they took from the country backwoods and coal mines to the recording booths and center stages.
Loretta received several accolades for the ground she broke in country music to move it forward. She's a legend, the most awarded female country recording artist, and the only female American Country Music (ACM) Artist of the Decade (the 1970s).
We'll get more into the life and career of the crown jewel in the Lynn family, but not without recognizing the incredible family members that have helped each other soar to new heights through the unbreakable bonds of unconditional support. We're ranking the Lynn siblings from oldest to youngest!
8. Melvin Webb Jr. (December 4, 1929 – July 2, 1993)
Age: 63
Born: Kentucky
Occupation: N/A
Achievement: N/A
Melvin Webb Jr. was the son of Melvin Webb Sr. and Clara Marie Butcher. He passed at only 63-years-old in Fort Wayne, Indiana.
Details on the life and legacy of the oldest Lynn sibling are scarce.
Did You Know?
Melvin was married to Bonnie Faye Webb, who died a year after his passing. They had nine children together.
---
7. Loretta Lynn (April 14, 1932 – October 4, 2022)
Age (as of October 2022): 90 years, 5 months, 20 days
Born: Butcher Hollow, Kentucky
Occupation: Singer, Songwriter
Achievement: 3 Grammy Awards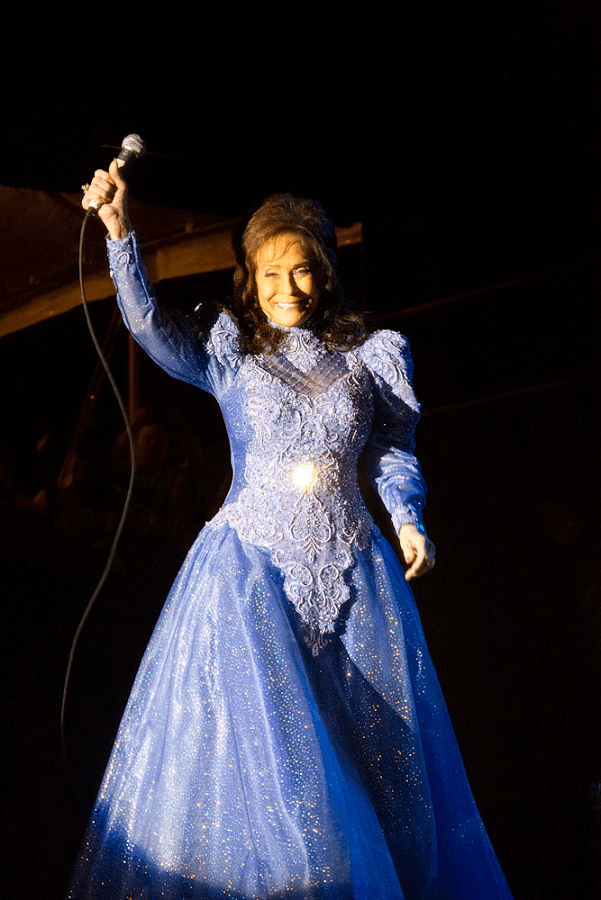 photo source: Flickr via Third Coast Daily
Loretta Lynn was the driving force of the Lynn family, as one of the most successful country music stars of all time, thanks to a career that extends six decades. Her longevity was a testament to her genius as a recording artist, and she has the accolades to support it.
She's inducted into the Nashville Songwriters Hall of Fame (1983), the Country Music Hall of Fame (1988), and the Songwriters Hall of Fame (2008). She was even awarded the Presidential Medal of Freedom by President Obama in 2013!
After suffering from various health problems in her later years, Loretta Lynn died on October 4, 2022 at the age of 90.
Did You Know?
Loretta's autobiography, Coal Miner's Daughter, was turned into an Academy Award-winning film, which starred Sissy Spacek and Tommy Lee Jones. Sissy won the Academy Award for Best Actress for her portrayal of Loretta.
---
6. Herman Webb (September 3, 1934 – July 28, 2018)
Age (as of June 7, 2022): 83
Born: Kentucky
Occupation: Family Home Gatekeeper
Achievement: N/A
Herman Webb was the 83-year-old brother and gatekeeper of the country legend's family home and estate. While his sisters went on to travel the world and pursue lofty goals that took them outside of their hometown, Herman opted for a modest life near his childhood home when he reached adulthood.
Herman curated the Butcher Hollow homestead, the birthplace of country legend Loretta Lynn. The location turned into a tourist attraction for die-hard country music fans to come and see the humble beginnings of a woman who helped define country music.
Did You Know?
The Butcher Hollow homestead is in Johnson County. The town was made famous because of Loretta's hit song "Coal Miner's Daughter."
---
5. Jay Lee Webb (February 12, 1937 – July 31, 1996)
Age: 59
Born: Kentucky
Occupation: Country Singer
Achievement: I Come Home A-Drinkin (song)
Jay Lee Webb was 59-years-old during his untimely passing due to a two-year and four-month bout with pancreatic cancer. Though his career didn't match the star power of his sister, he experienced his own measure of success, mainly thanks to his song I Come Home A-Drinkin' (To a Worn-Out Wife Like You).
The song was written as an answer to his sister Loretta's 1967 #1 hit Don't Come Home A-Drinkin'.
Jay Lee's style was primarily honky-tonk, and after some career music struggles between 1961 and 1965, which found him bouncing from nightclub to nightclub, working in diners, and doing small-time gigs, Jay Lee found his way with his song Lay Some Happiness On Me.
With the help of Loretta's influence in the industry, she got her brother signed to a new record deal. His self-described hit song landed #61 on the Billboard Hot Country Singles, which was his best.
Did You Know?
Jay Lee Webb married Lou Anne Robinson after meeting her at one of his shows she was attending as just a fan! They moved to Nashville, where they had their son, John Ernest Webb, and daughter, Claire Joanne Webb. He passed away with his wife and children by his side.
---
4. Donald Webb (April 2, 1941 – October 13, 2017)
Age: 76
Born: Butcher Holler, Kentucky
Occupation: Songwriter
Achievement: Clock On The Wall (song)
Donald Webb was the 79-year-old brother of the Lynn family and son of Melvin and Clara Webb.
He spent his days enjoying the simple pleasures of country life, like fishing, mushroom hunting, and playing music. His song, "Clock On The Wall," was recorded by Gayle as an addition to her I've Cried the Blue Right Out of My Eyes album, released in 1978.
Did You Know?
Donald is survived by his wife Debra and their children, Janie, Donna, Michael, and Paula.
---
3. Peggy Sue Wright (March 25, 1943 – Present)
Age: 79
Born: Butcher Hollow, Kentucky
Occupation: Singer, Songwriter
Achievement: Country Top 30
Peggy Sue Wright released five country albums, experiencing the bulk of her success during the 1960s. Like Loretta, Peggy was born in Butcher Hollow, home to some of the best country stars. It must be something in the water! Peggy was married to Douglas Wells from 1964 and 1968, only to divorce after meeting music producer and performer Sonny Wright.
Peggy primarily does background vocals for her country sensation sister, Crystal Gale, while sometimes doing the occasional duet.
Did You Know?
Peggy tragically lost her only daughter, Doyletta Gayle, after she was murdered by her spouse on February 22, 1991. She was named after Peggy's sisters, Loretta Lynn and Crystal Gayle.
---
2. Betty Ruth Webb (1946 – Unknown)
Age: N/A
Born: Butcher Hollow, Kentucky
Occupation: N/A
Achievement: N/A
Betty Ruth lived a life away from the spotlight, which seemed to be more the norm than the exception, with Crystal and Loretta at the forefront of the family musical hierarchy.
Most details of her life are a mystery.
Did You Know?
Loretta named her oldest daughter Betty Sue after Betty.
---
1. Crystal Gale (January 9, 1951 – Present)
Age (as of June 7, 2022): 71
Born: Paintsville, Kentucky
Occupation: Singer
Achievement: 40 Greatest Women of Country Music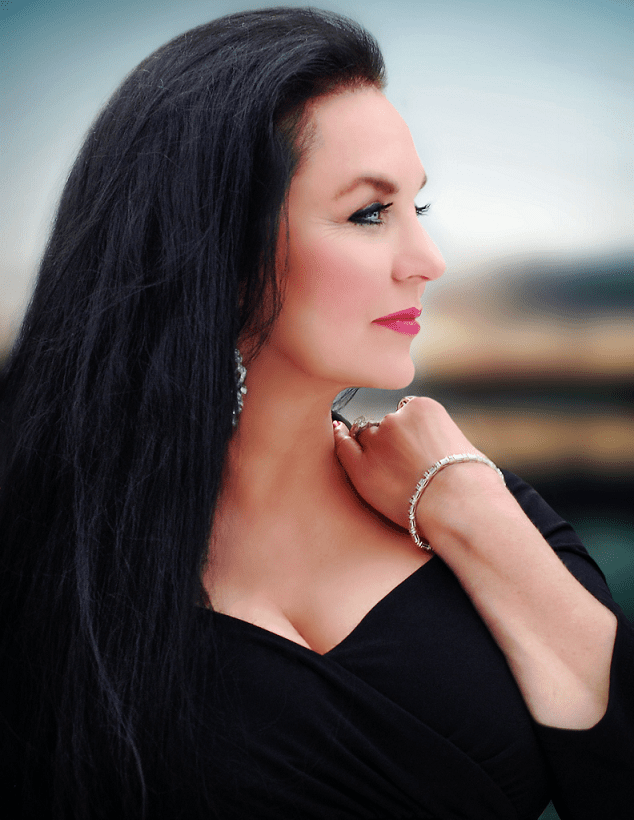 photo source: Flickr via Virginia State Parks
Crystal Gayle is the youngest of the Lynn siblings at 71-years-old!
Before Taylor Swift received worldwide acclaim for her successful blend of country and pop music, successfully building a bridge between two opposing worlds, Crystal Gale did it first! We're sure Swift would be one of the first to admit how instrumental the path Crystal paved helped to provide a blueprint for future country stars who had dreams of breaking into the pop.
Crystal was inducted into the Kentucky Music Hall of Fame and Museum in 2008. Her groundbreaking success set the example for country pop artists like Faith Hill, Shania Twain, and Carrie Underwood to achieve greater heights in their careers. She also received a star on the Hollywood Walk of Fame in 2009.
Did You Know?
Gayle has won a Grammy Award while being nominated for several others dating back to the 1970s. Based on her level of success, we could say she's short a few well deserved Grammys, but five Academy of Country Music Awards help make up for that.
OTHER POSTS YOU MAY BE INTERESTED IN