Rashida Jones has cultivated her own identity in the entertainment industry, appearing in a slew of films and television shows that are overwhelmingly considered must-watch television.
But despite her roles in award-winning shows like The Office and Parks and Recreation, she and her six siblings will always be prefaced as the children of the legendary musician, record producer, film/tv producer, composer, and songwriter Quincy Jones.
Yes, the one and only Quincy, who's most famous as Michael Jackson's creative partner in crime as the head producer of the most successful, highly decorated album of all time – Thriller. For Rashida and company, living in the shadow of their father must have had its perks but also must have come with its share of hardships.
So join us as we take a closer look at the children of a man who helped shape the face of American entertainment while we rank the Jones siblings from oldest to youngest!
7. Jolie Jones Levine (1953 – Present)
Age (as of June 23, 2022): approx. 69
Born: Manhattan, New York
Occupation: Actress, Model, Producer, Author
Known For: Panic in Echo Park
Jolie Jones Levine is the oldest of the Jones siblings at approximately 69-years-old. She's the daughter of Quincy Jones and Jeri Caldwell. As a musician, Jolie's associated with Jon Anderson, Nick Kamen, and Boy George as a contributing vocalist.
The height of her music career came in the late 1990s when she performed with the Los Angeles Chamber Orchestra. She also made her major debut at the Jazz Bakery in 1996, hosted by her father and Oprah Winfrey.
Did You Know?
Jolie became a member of Ford Models in 1964. At just 15, she became the first African-American woman to feature on the cover of Mademoiselle magazine, making history just like her father has time and time again.
---
6. Rachel Jones (1963 – Present)
Age (as of June 23, 2022): approx. 59
Born: N/A
Occupation: Veterinarian
Known For: N/A
Rachel Jones is the 59-year-old daughter of Quincy Jones and Carol Reynolds. As far as we know, she is married and has two children.
Unlike the rest of her family, she isn't involved in the entertainment industry.
Did You Know?
Rachel is a veterinarian specializing in holistic medicine and chiropractic care for animals. She graduated from Tuskegee School of Veterinary Medicine in 1999 and runs her practice in Los Angeles.
---
5. Martina Jones (December 23, 1968 – Present)
Age (as of June 23, 2022): 53
Born: N/A
Occupation: Model
Known For: Ford Model
View this post on Instagram
Martina Jones is a Swedish-American former Ford model and the 53-year-old daughter of Quincy Jones and Ulla Jones, also a former Ford model.
Not much is known about the details of Martina's life now, but judging by her sporadic appearances with her father at public events, we believe she remains close to the family.
Did You Know?
Martina is a trained dancer and enjoys photography. You can find her on Instagram posting pictures of herself, nature, and her family.
---
4. Quincy Jones III (December 23, 1968 – Present)
Age (as of June 23, 2022): 53
Born: London, United Kingdom
Occupation: Music/Film Producer
Known For: Founder of QD3 Entertainment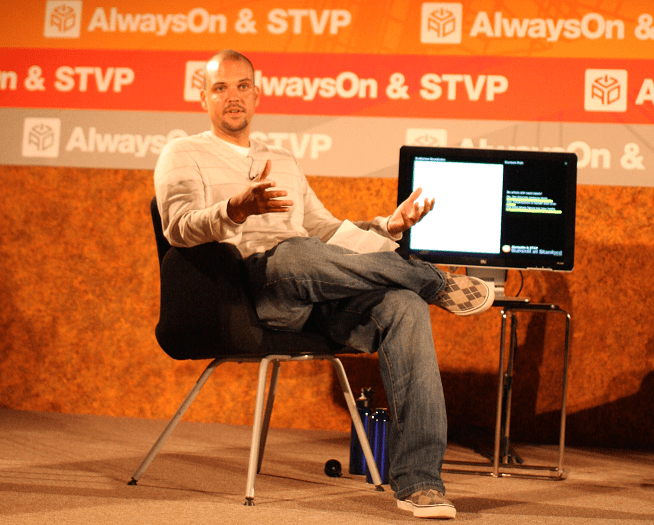 photo source: Flickr via Brian Solis
Quincy Jones III is the 53-year-old son of Quincy and Ulla Jones. Quincy III has tried living up to his name, emulating his career after his father. He's a music and film producer responsible for founding QD3 Entertainment, which is the company behind a series of documentaries that explore the violence within hip-hop culture.
Jones III created what's considered by the Huffington Post as one of the top five documentaries on hip-hop, The Carter (2009). The Carter covers the life of the hip-hop and rap mogul Lil Wayne.
Did You Know?
Jones III dabbled as a DJ and released an album called Soundlab in 1991.
---
3. Kidada Jones (March 22, 1974 – Present)
Age (as of June 23, 2022): 48
Born: Los Angeles, California
Occupation: Actress, Model, Fashion Designer
Known For: Designer for The Walt Disney Company
View this post on Instagram
Kidada Jones is the 48-year-old daughter of Quincy Jones and actress Peggy Lipton. She is the eldest daughter of their marriage. Kidada has an eye for fashion and pursued her education at the Los Angeles Fashion Institute for Design and Merchandising.
However, she dropped out at 19 in favor of a hands-on approach in the real world, which meant working alongside famed designer Tommy Hilfiger.
When Quincy founded Vibe magazine, she went to work for him as a celebrity stylist. Her big break came when she was tasked with styling Michael Jackson for his 1995 Vibe cover shoot, which produced some memorable images of the late entertainer.
Did You Know?
Kidada was engaged to rapper Tupac Shakur until his death. She reportedly had even been waiting in their Las Vegas hotel room the night he was shot and was at his bedside when he succumbed to his injuries on September 13, 1996.
"Tupac was the love of my life," she wrote in her father's autobiography – Q: The Autobiography of Quincy Jones.
---
2. Rashida Jones (February 25, 1976 – Present)
Age (as of June 23, 2022): 46
Born: Los Angeles, California
Occupation: Actress, Writer, Producer
Known For: Parks and Recreation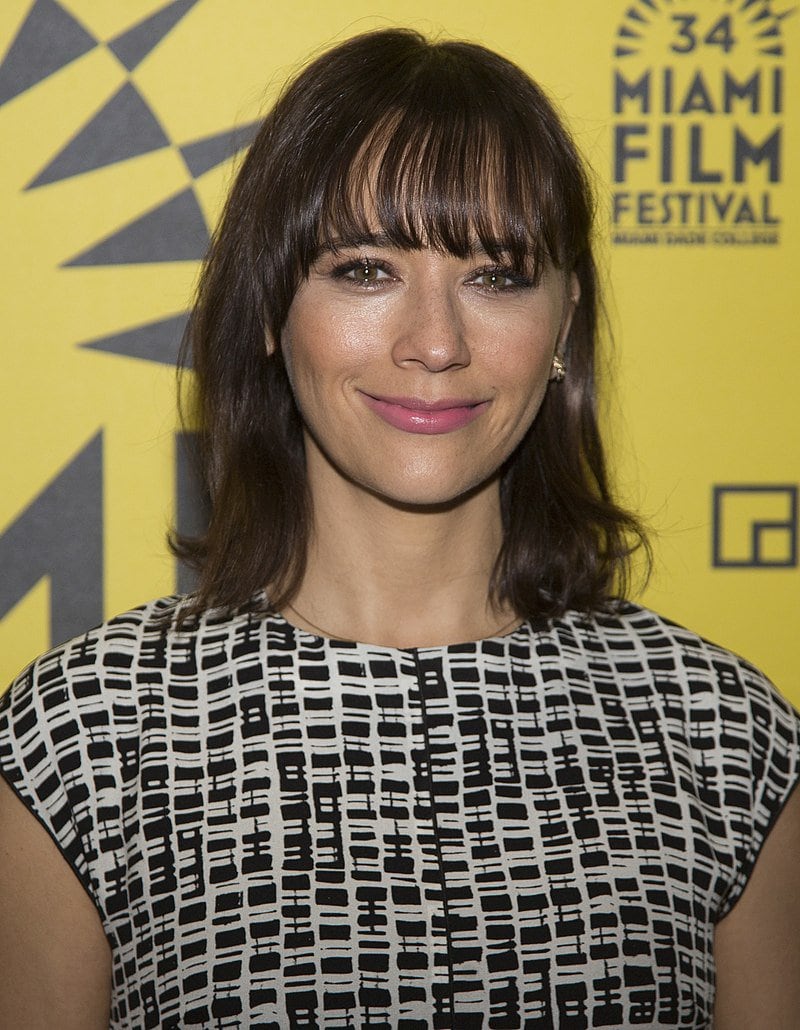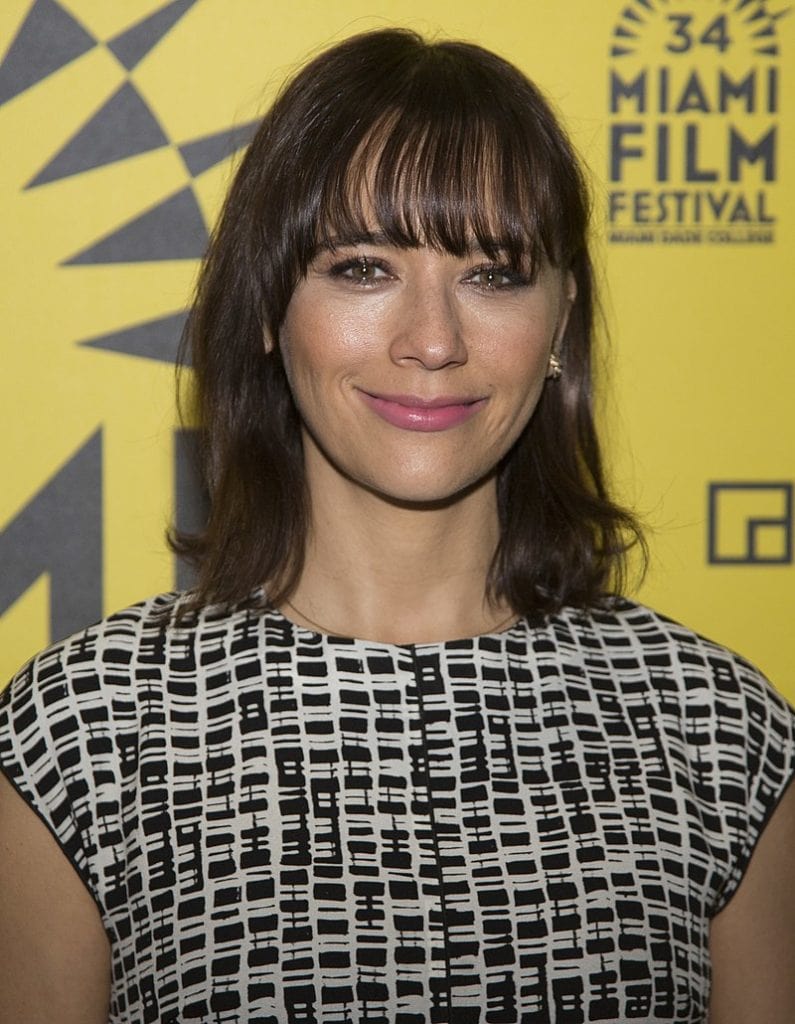 photo source: commons.wikimedia.org
Rashida Jones is the 46-year-old daughter of Quincy Jones and Peggy Lipton. But that's not what she's known for. She is a Harvard graduate and a successful actress, writer, and producer, starring in The Office (2006 – 2011) and Parks and Recreation (2009 – 2015).
She flexed her writing chops in a big way, co-writing the film Tag.
As recent as 2019, she won the Grammy Award for Best Music Film for her documentary, titled Quincy. It served as a love letter to her father, and considering the music was derived from the man himself, anything other than an award for best music would have been a letdown.
During her teenage years, Rashida and her mother deviated from the Jewish religion in favor of Hinduism after a profound experience at an ashram in India. At university, she majored in religion and philosophy, graduating in 1997. In adulthood, she returned to Judaism, citing influences like past relationships and the comfort of traditions she grew up with.
Did You Know?
Rashida Jones teamed up with Microsoft founder and business magnate Bill Gates to start a podcast in November 2020 titled Bill Gates and Rashida Jones Ask Big Questions. They are co-hosts of the show, which centers around asking the tough questions that confront the world like climate change, financial equality, healthcare reform, and so forth.
---
1. Kenya Kinski-Jones (February 9, 1993 – Present)
Age (as of June 23, 2022): 29
Born: Los Angeles, California
Occupation: Model
Known For: Runway Model for Chanel
View this post on Instagram
Kenya Kinski-Jones is the youngest of the Jones siblings at 29-years-old!
Kenya is the daughter of Quincy Jones and Nastassja Kinski. She has modeled for world-renowned brands like Chanel and Calvin Klein after getting her start in the business through Ford Models.
But make no mistake, Kenya has the brains to match the beauty. She graduated in 2015 from Loyola Marymount University with a degree in journalism. She's also been a committed vegetarian since 8-years-old.
Did You Know?
Since 2011, Kenya Kinski-Jones has been in a relationship with actor Will Peltz, known for his roles in Unfriended and Men, Women & Children. Kenya has continued to make appearances in editorials for prominent magazines like Vogue, Teen Vogue, and Harper's Bazaar.
You can find her on Instagram. She has over 58k followers, who check in to see what goes on in the day-to-day life of the daughter of one of the most prolific producers and musicians of all time.
OTHER POSTS YOU MAY BE INTERESTED IN