Whether you like them or not, boy bands have always been and still are a big part of the music scene. In the 70s, hundreds of thousands of teenage girls gathered together to see live concerts by the Beatles, in the 2010s, One Directions' songs consistently ranked number one all over the world, and in the 90s the Backstreet Boys conquered the globe with their pop music! And this is the band we're going to discuss today!
Since their debut in 1993, Howie Dorough, Kevin Richardson, AJ McLean, Brian Littrell, and Nick Carter have continuously toured hundreds of countries, bringing their music to every corner of the Earth. After almost 30 years of career, it's difficult to find new topics to feed the curious minds of their many fans. But today we want to dive into an often underrated topic, Nick Carter's family!
In fact, not many people know that this Backstreet Boys member has some pretty successful siblings who are also in the music business. Are you intrigued? Here is a list of Nick Carter's siblings ranked oldest to youngest.
7. Nick Carter (January 28, 1980 – present)
Age: 42 Years Old
Zodiac Sign: Aquarius
Profession: Singer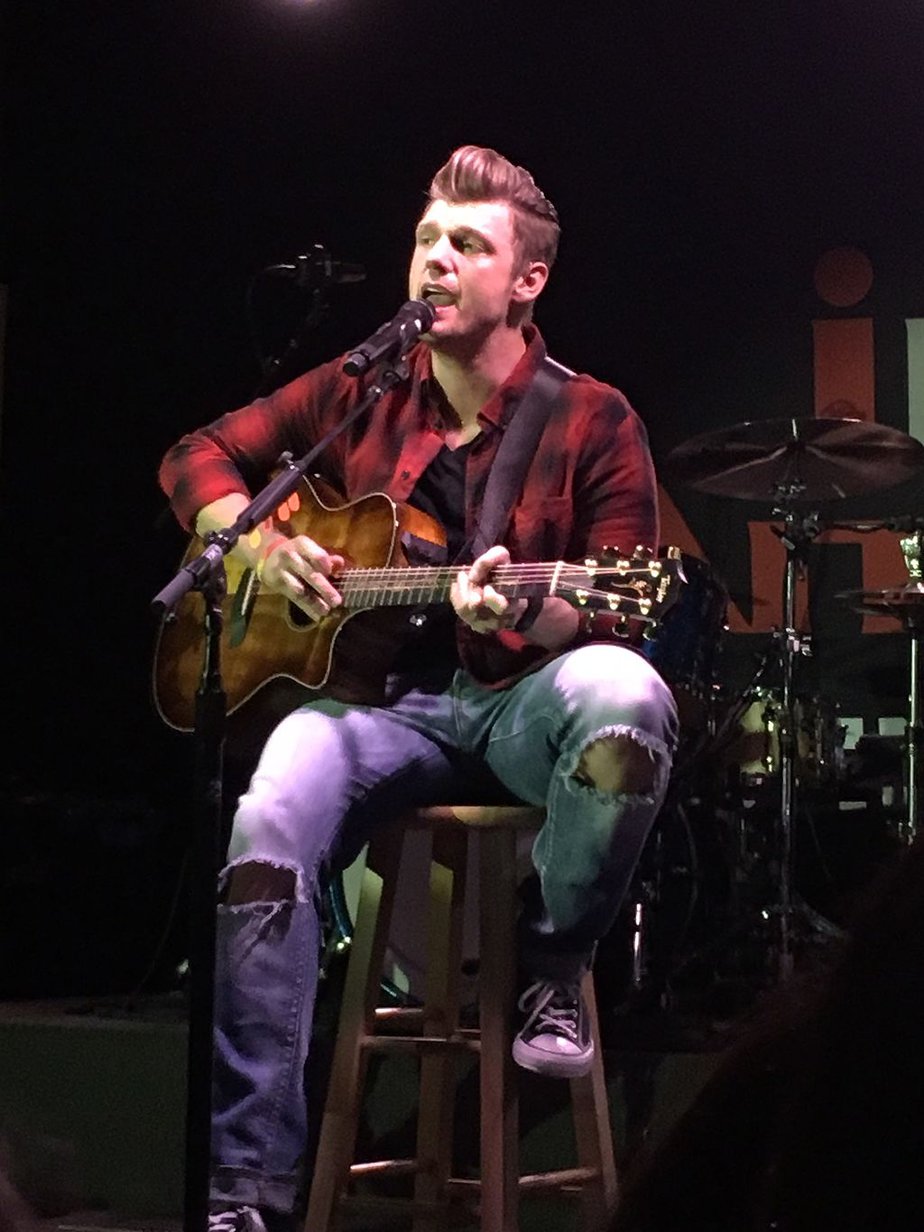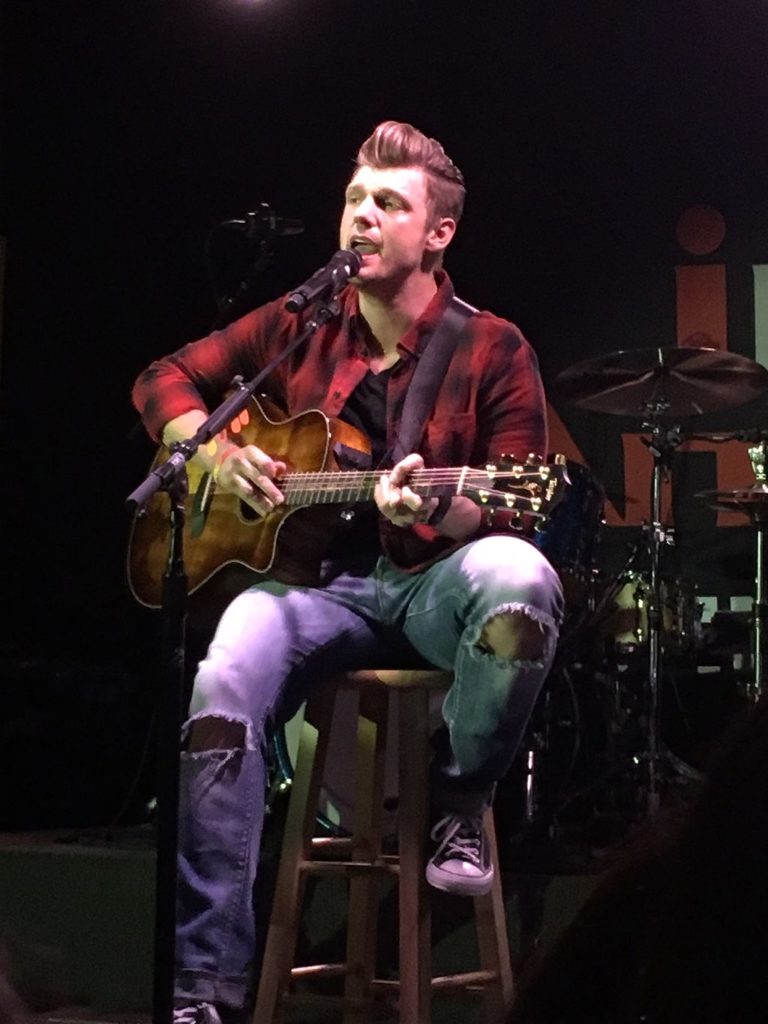 photo source: commons.wikimedia.org
Nick Carter is the oldest among all his siblings. He was born in Jamestown, New York, to his mother, Jane Elizabeth, and his father Robert Carter. The two owned a bar called Yankee Rebel in Westfield.
Nick started singing and dancing from a very young age. In fact, when his mom heard him singing for the first time, she decided he should not waste his talent and started to pay for singing classes.
At the age of 10, Nick also began to take ballet, tap, and hip hop lessons. During the 80s and the 90s, he played a few acting roles and even managed to make a short appearance in Edward Scissorhands.
But Nick became famous worldwide in 1993 after a successful audition for Disney, the Mickey Mouse Club, and the Backstreet Boys. In April 1993, Nick was put in front of a difficult decision.
He had to choose whether to take part in the Mickey Mouse Club or start his singing career with the Backstreet Boys. As we all know, he wisely opted for the latter.
But Nick is not only famous as a Backstreet Boys member. He's also pretty successful as a solo singer. In fact, throughout his career, he managed to publish three solo albums while touring with his band: Now or Never, I'm Taking Off, and All American.
He also produced and starred in two reality shows: House of Carters and I Heart Nick Carter.
Did You Know?
Nick is the youngest member of the Backstreet boys and was only 13 when the band debuted.
---
6. Bobbie Jean Carter (January 12, 1982 – present)
Age: 40 Years Old
Zodiac Sign: Capricorn
Profession: Waitress
Unfortunately, Bobbie Carter is quite shy and prefers to keep her life private. This is why we do not have plenty of information regarding Nick's oldest sibling. We know that she was born in New York like her brother and that in 2017 she worked as a waitress at Florida Applebee's restaurant.
In 2006, she also appeared in Nick's show House of Carters, together with her many brothers and sisters.
Throughout her life, Bobbie had a few issues with the police. In 2002 she was arrested after attacking two women. According to her version of the story, she was simply trying to help her sister who had been assaulted by the two girls in the first place.
As a consequence, she had to take part in anger management classes and avoid contact with the victims. But this was not the only time Bobbie had to go to court. She was also arrested in both 2003 and 2008 for driving under the influence of alcohol.
Did You Know?
Bobbie is known by the nicknames BJ and Bubba.
To see pictures of Bobbie Jean Carter, click here.
---
5. Leslie Carter (June 6, 1986 – January 31, 2012)
Age: Died at 25 Years Old
Zodiac Sign: Gemini
Profession: Singer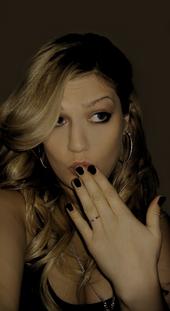 photo source: wikipedia.org
Unlike her older siblings, Leslie Carter was born at the Garden Villa Retirement Home in Tampa, Florida. In fact, at the time, her parents were living and working there.
Leslie used to be a successful singer and songwriter. She started to record her first album with Dreamworks Records in 1999. The album was supposed to be released in June of the following year, but Dreamworks decided to wait a bit longer to test Carter's fan base.
If you've seen Shrek, then you probably remember the track Like Wow!, which was used in the movie. Like Wow! was also advertised by a few radio stations and reached number 99 on the Billboard Hot 100. Despite this, in the end, Dreamwork decided to never release the album.
In 2006, Leslie founded her own band, The Other Half, with Mike Ashton at the drums, Jason Eldon at the guitar, and Sean Smit at the bass. Unfortunately, the band never reached success and eventually split up in 2009.
In 2008, Leslie married Mike Ashton, the drummer of her band. The two moved together to Toronto, where in April 2011, she gave birth to their first daughter Alyssa Jane Ashton. Unfortunately, Laslie died soon after in January 2012.
Did You Know?
Leslie is buried in Chautauqua Cemetery in New York.
---
4. Taelyn Dobson (1987)
Age: 35 Years Old
Zodiac Sign: Scorpio
Profession: Interior Designer
Just like her sister Bobby, Taelyn prefers to keep her information private and for this reason, we do not know much about her life. However, we still managed to gather some information.
Taelyn is Nick's half-sister and is the daughter of Robert Gene Carter and Ginger R. Elrod. She's pretty tall and used to play in both her high school volleyball and basketball club.
In her teenage years, she was interested in plenty of activities and took part in her school's drama club, acting in several plays.
Taelyn prefers to keep her love life private. Some of Carter's fans claimed to have seen her around another girl. This is why some people now believe she's homosexual. However, Taelyn never commented on her sexual orientation.
Taelyn loves to travel and followed her half-brother on tours all over the US. She also had the chance to go to some European countries, among which Italy and France. Taelyn loves animals and has two cats.
Did You Know?
In the evening, Taelyn likes to watch movies such as Yes Man, The Eternal Sunshine of the Spotless Mind, and Seven Pounds. Her favorite actors are Rosario Dawson and Jim Carrey.
---
3. Aaron Carter (December 7, 1987 – present)
Age: 34 Years Old
Zodiac Sign: Sagittarius
Profession: Rapper, TV Personality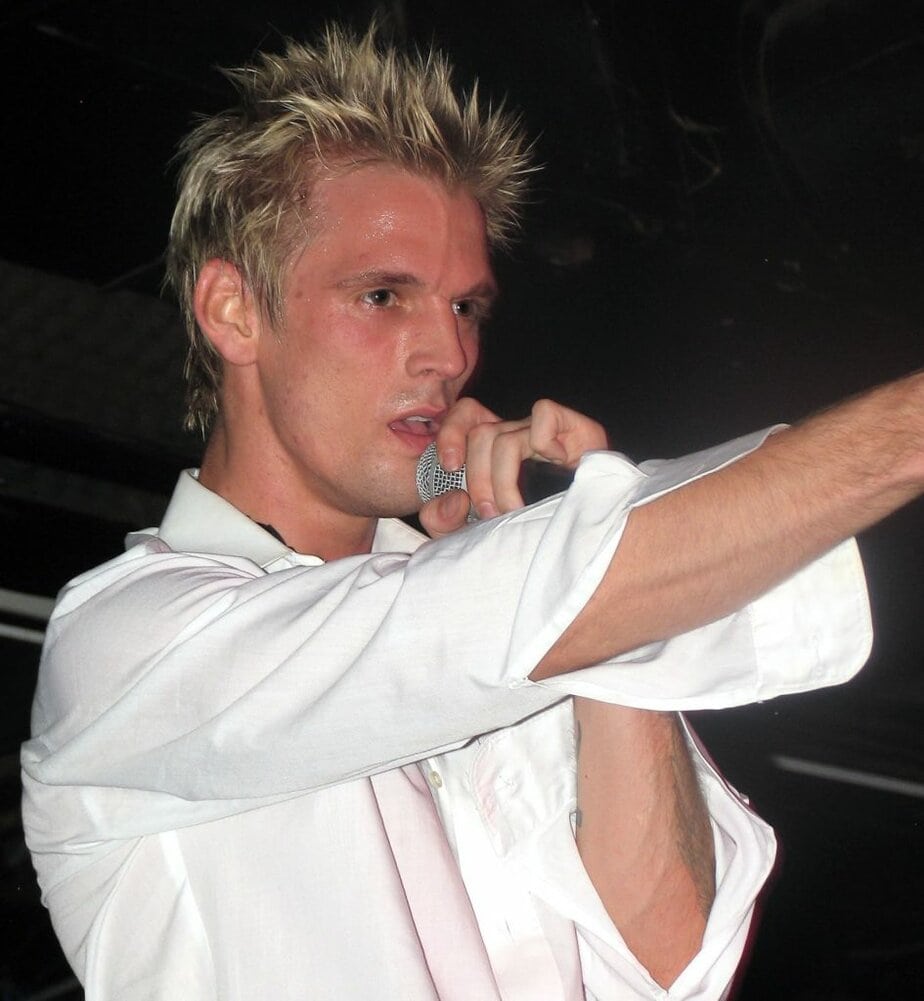 photo source: commons.wikimedia.org
Just like his brother Nick, Aaron is now a famous music star. Similarly to his sister Taelyn, he was born in Tampa and attended the Frank D. Miles Elementary School and the Ruskin School in Florida.
Aaron started to play music in 1997 with the band Dead End. However, he soon left as he seemed to be the only one interested in producing pop rather than rock music.
His music debut took place in 1997 when he opened a Backstreet Boys concert, singing a cover of The Jets. The performance went really well and in December of the same year, he released his first album, Aaron Carter, which received gold status in several European countries, including Norway, Spain, Denmark, and others.
His second album, Aaron's Party (Come Get It), was released in September 2000 and sold 3 million copies in the US. The following year, he also made his acting debut in the famous show Lizzie McGuire.
In the following years, Aaron continued to produce music and joined several tv shows, among which the 9th season of Dancing with the Stars. He was paired with dancer Karina Smirnoff and ended in the fifth position.
Did You Know?
In 2017, Aaron announced his bisexuality on his Twitter account.
---
2. Angel Carter (December 7, 1987 – present)
Age: 34 Years Old
Zodiac Sign: Sagittarius
Profession: Interior Designer
View this post on Instagram
But Aaron is not the only 34 years old in his family. In fact, his twin Angel Carter is also going to celebrate her 35th birthday this December!
Angel is a singer and model and has performed together with her twin brother Arron on several stages. She also appeared in the tv show House of Carters.
Angel was particularly lucky in her love life and has been married to Corey Conrad since 2014. The couple welcomed their first daughter in January 2019. They decided to name her Harper Noelle Conrad.
Angel released several singles and albums throughout her career, such as Fake Friends, Mamma Said, Battle of Sexes, Etch a Sketch, and others. Angel is now working as an interior designer.
Did You Know?
Angel's full name is Angel Charisma Carter.
---
1. Kaden Brent Carter (June 7, 2005 – present)
Age: 17 Years Old
Zodiac Sign: Gemini
Profession: Student
Kaden Brant Crater is Nick Carter's youngest sibling, as he was born in 2005 and is currently 17 years old. He is the son of Robert Gene Carter and Ginger R. Elrod.
Given his extremely young age, his parents decided to keep Kaden's identity private. For this reason, we don't have any extra information about him at the moment.
Did You Know?
Kaden is a Gemini.
OTHER POSTS YOU MAY BE INTERESTED IN