As a genre, rap has continued to be a divisive, exciting and constantly changing aspect of the musical lexicon. Rather than a single entity, rap is a compilation of emotions, clever wordplay and social commentary built upon the work of previous generations. Read the list below to discover how "old school" rappers paved the way for each other as well as more recent talents.
12. Lil Kim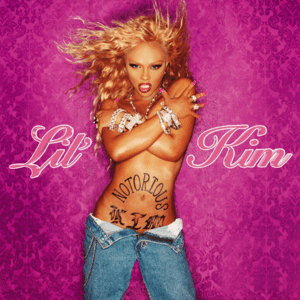 photo source: Atlantic Records
Lil Kim got her start as a member of Biggie Smalls' mentorship rap group Junior MAFIA, where she released the single "Player's Anthem." She released her debut album, "Hardcore" in 1996, using her signature raspy voice as well as more adult lyrics that seemed to contrast her petite frame. Following Biggie's 1997 murder, she released "Notorious K.I.M." in 2000 as a way to pay homage to her late mentor and romantic partner. In 2003, she appeared in a cover of "Lady Marmalade" which won her a Grammy and established her position in popular culture.
---
11. Notorious B.I.G. / Biggie Smalls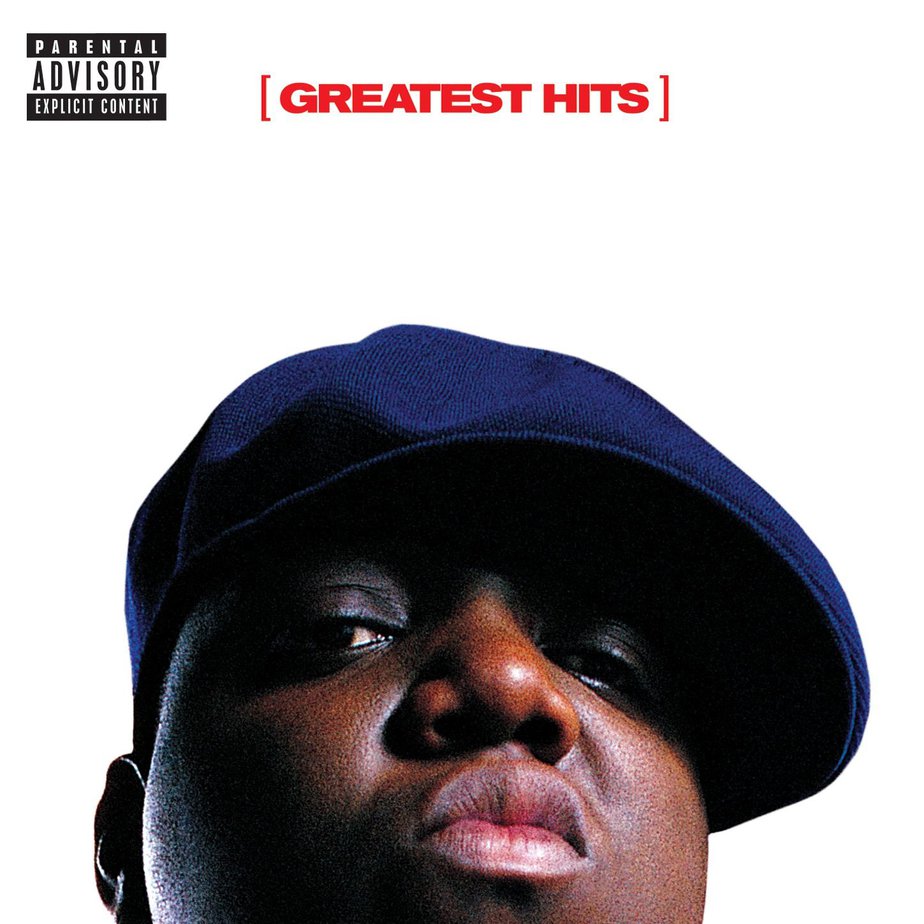 photo source: Bad Boy Records
East Coast rapper Biggie Smalls had a storied, if short career. He started rapping as a teenager under the name Biggie Smalls (he would later change his rap name to Notorious B.I.G. due to copyright issues). His music ignited a professional relationship with Sean "Puffy" Combs, who produced most of Biggie's songs. His greatest success came with his debut album "Ready to Die," which became quadruple platinum.
His rap style is highly regarded for its narrative qualities that accurately expressed his emotions around his childhood and drug dealing. His work eventually led him to become the best selling solo male artist in 1995. In addition to his rap career, he also started junior MAFIA, a group dedicated to mentoring young rap talents, including Lil Kim. Biggie also played a major role in the West Coast/East Coast rap feud with Tupac Shakur, his former friend and mentor. Biggie died in Los Angeles in 1997 after an unknown assailant shot him.
---
10. Missy Elliott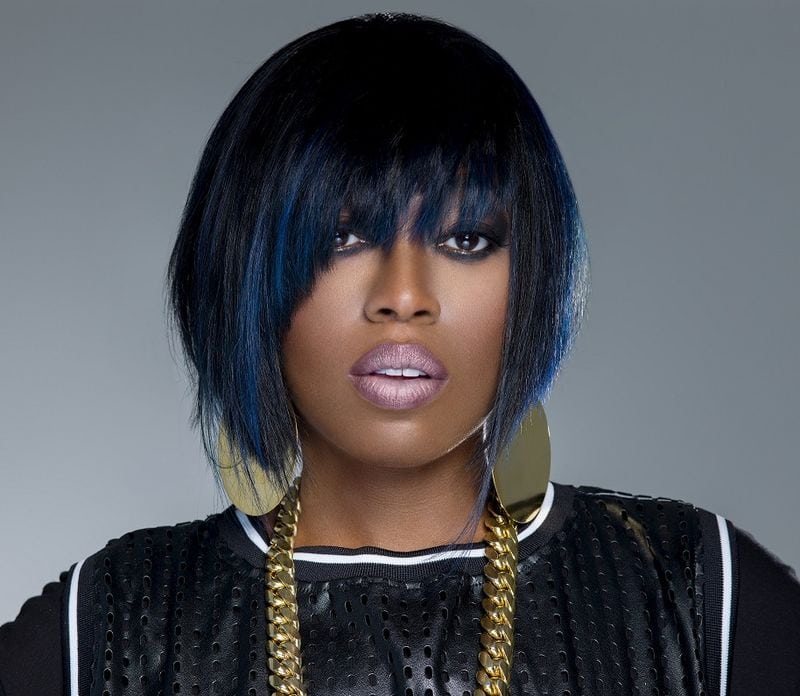 photo source: Atlantic Records
Missy Elliott's difficult childhood did not hold her back from having one of the most impressive rap careers to date. While still a student, she formed the girl group Sista and signed to Swing Mob Records, although the record label folded before they released any music.
Before performing herself, she wrote songs for several big names, including Aaliyah. After working in the industry, she was able to begin her own record label, Goldmind, which she used to produce her debut album "Supa Dupa Fly." "Supa Dupa Fly" solidified Elliott as a household name, going platinum and earning her "Rolling Stone's" Rap Artist of the Year. Her music and overall style is regarded for its high energy and feminist themes. Since her start, Elliott has won four Grammys and is the best selling female rapper to date.
---
9. Tupac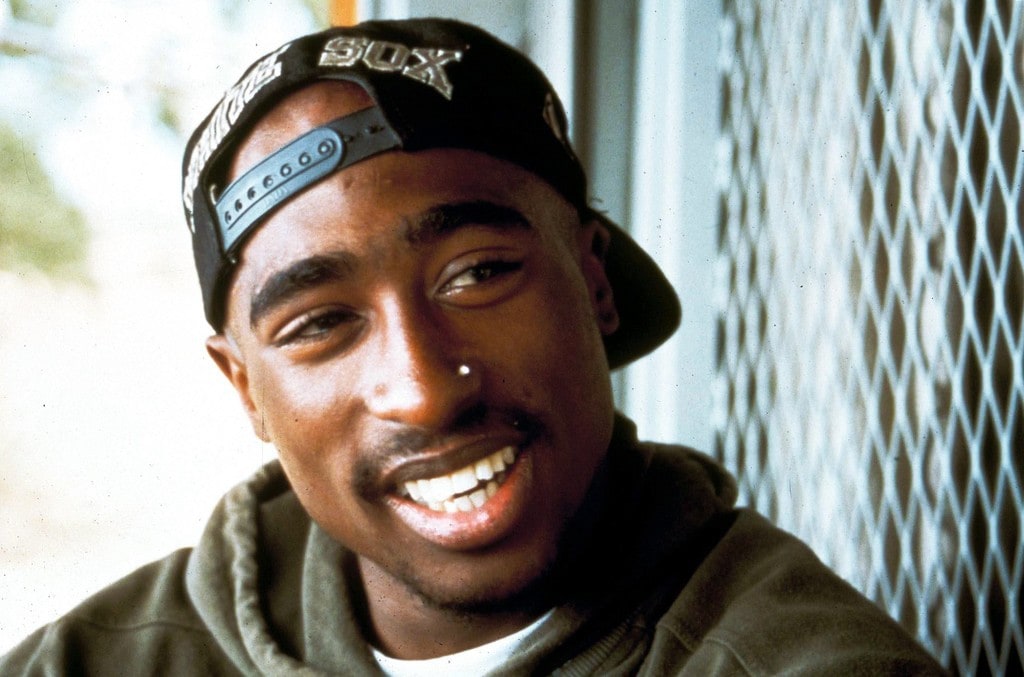 photo source: A Crollalanza/REX/Shutterstock
Tupac spent most of his childhood in Maryland, before moving to Marin County, CA, where he began his rap career. Oakland based rap group Digital Underground brought Tupac into the industry and, after performing on two albums with the group, he pursued his solo career in 1991. His lyricism borrowed from the activist tones found in predecessors Public Enemy and N.W.A. He is also remembered for his part in the feud between West and East Coast rappers, which contributed to speculated around his 1996 murder. While Tupac's life should not go uncriticized, he was charged with sexual assault in 1995, his legacy is important to the history of American music.
---
8. Queen Latifah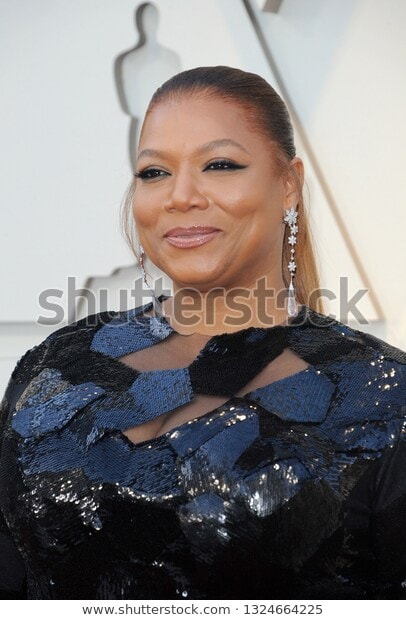 photo source: Shutterstock
Queen Latifah is often credited with paving the way for women in rap. She started her music career at an early age, forming the rap group Ladies Fresh in high school. She released her debut single, "Wrath of My Madness" in 1988 and her first album in 1989, which featured various music styles. Her music career often included songs with feminist themes, one such single ("U.N.I.T.Y.") won a Grammy in 1994. She also has an impressive acting record that includes an Oscar nomination and a talk show.
---
7. Eazy-E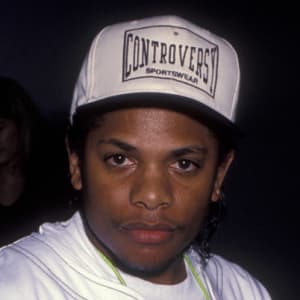 photo source: Biography.com
Eazy-E was a founding member of N.W.A., along with Dr. Dre and Ice Cube. He grew up in Compton and often relied on drug dealing to supply an income when he was younger. After earning enough funds, he began Ruthless Records and produced songs by Dr. Dre and Ice Cube. The three then formed N.W.A., writing songs like "F— the Police," which resulted in an FBI letter being sent to Eazy-E's record label. He passed away in 1995 due to AIDs-related complications. He was 32.
---
6. Dr. Dre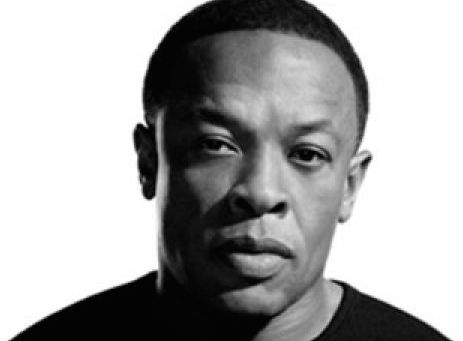 photo source: Dr. Dre / Interscope Records
Like Grandmaster Flash, Dr. Dre began his career as a DJ. He grew up in a musical family in Los Angeles and followed in their footsteps. He formed N.W.A., the group that solidified him as a household name in rap and hip hop. N.W.A. is best remembered for its controversial songs and lyrics that addressed topics like racism and police brutality. Dr. Dre was also integral in launching the careers of several rappers through his record labels Death Row Records and Aftermath Entertainment, including Snoop Dogg, Tupac Shakur, and 50 Cent.
---
5. Ice Cube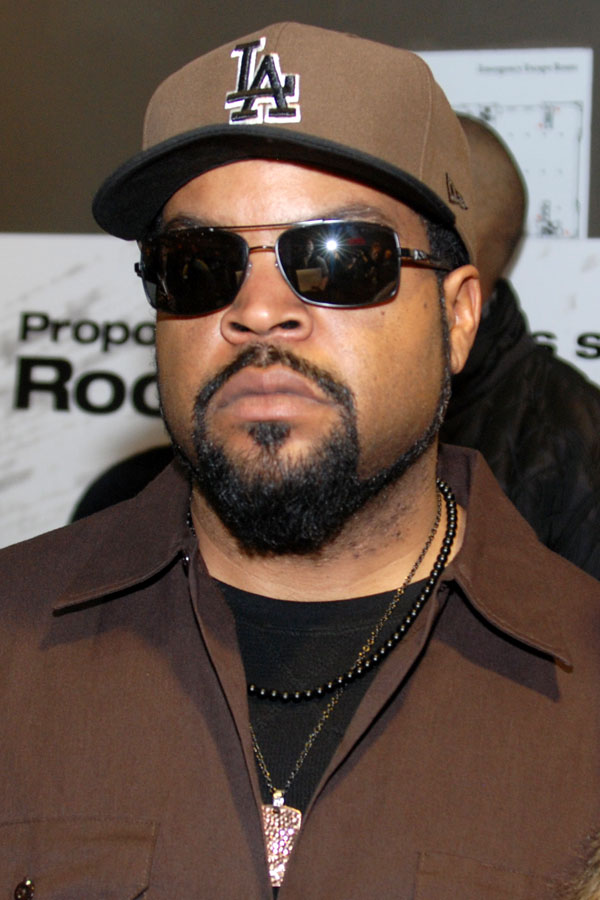 photo source: Adam Bielawski via Wikipedia
Ice Cube is a founding member of the iconic rap group N.W.A. He grew up in South Central, Los Angeles and was shocked at the massive wealth disparities that existed between his neighborhood and the San Fernando Valley area where he attended high school– themes similar to those found in N.W.A.'s discography. He also took an interest in rap and started his first group, CIA, while still in high school. This brought him to Dr. Dre's attention, thus beginning Ice Cube's career with N.W.A. He left the group in 1989 for a solo career and has been successful as a rapper and actor ever since.
---
4. Salt-N-Pepa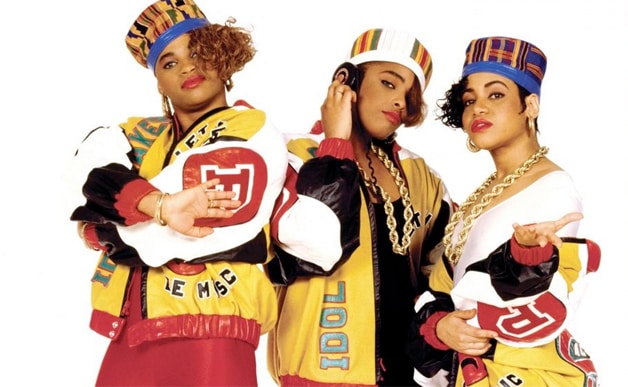 photo source: Thesource.com
Salt-N-Pepa appreciated commercial success after the release of "The Show Stopper," a response to Doug E. Fresh's "The Show." Like other rappers and rap groups at the time, Salt-N-Pepa fought to keep rap in the mainstream and their talents allowed the genre to grow in popularity and to include more women. They won a Grammy for Best Rap Performance by a Duo or Group in addition to several MTV Music Awards and a BET I am Hip Hop Icon Award. In 1993, they became the first female rap group to have a multi-platinum selling album.
---
3. Public Enemy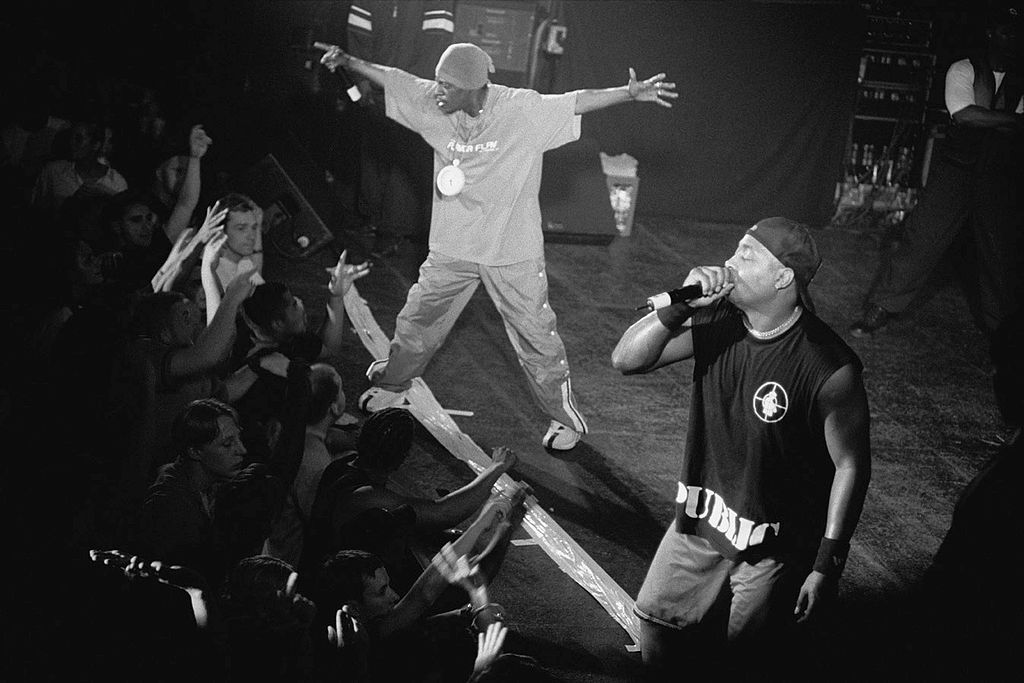 photo source: Mika Väisänen via Wikipedia
Public Enemy saw themselves as a mouthpiece for the struggles and emotions of Black America. Formed by Chuck D in 1982, Public Enemy became known for its combination of skillful rhymes and apt social commentary. Their song "Fight the Power" was the theme of Spike Lee's "Do the Right Thing," a film about anti-Black racism. Beyond their music, Public Enemy also faced backlash for anti-semitic comments from one of their members, Professor Griff, who eventually left the group. Public Enemy was inducted into the Rock n Roll Hall of Fame in 2013.
---
2. Run D.M.C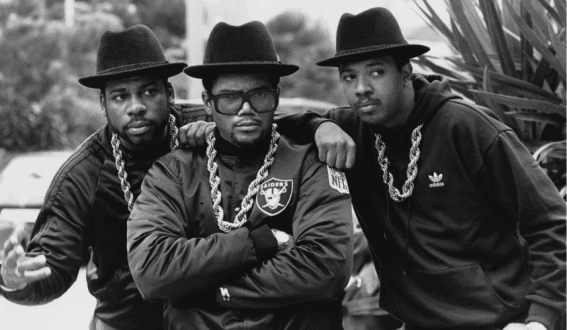 photo source: Run DMC
Run DMC left an impact on rapping styles and overall aesthetics. Credited with introducing "New School" rap to the mainstream, Run DMC helped popularize rap and hip hop to a broader audience. They began by performing in New York City clubs in the early 80s and found their success through the song "It's Like That/Sucker MCs," which skillfully weaved the members' various lyrics and voices together. Their sartorial choices also had an effect.
Many other rap artists at the time dressed avant garde, but Run DMC members preferred a casual look that's more synonymous with rap today. They were the first rap group featured on MTV and their accomplishments are reflected in their Rock N Roll Hall of Fame membership and 2016 Grammy Lifetime Achievement award.
---
1. Grandmaster Flash and the Furious Five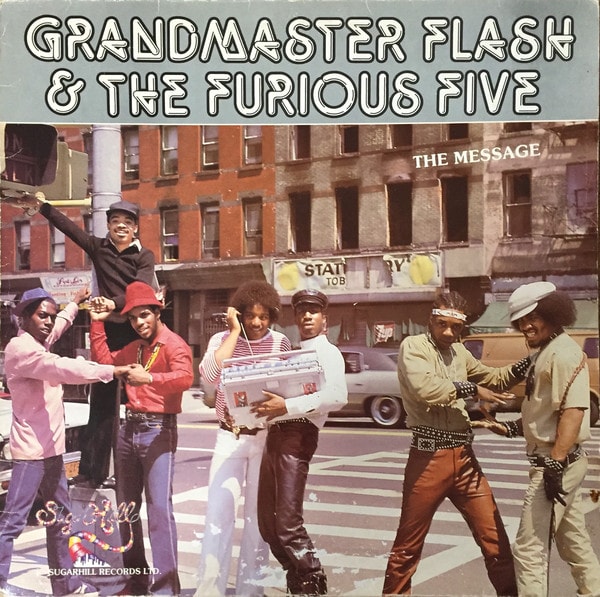 photo source: Sugar Hill/Grandmaster Flash and the Furious Five
Grandmaster Flash and The Furious Five blossomed from Grandmaster Flash's DJ career in the Bronx. He grew in popularity due to his technique, often cutting different tracks together to generate an entirely new sound. He eventually took to rapping, but decided to form a group so he could continue deejaying. He contacted some of his friends and, together, they formed Grandmaster Flash and the Furious Five, changing the hip hop game forever. Their song "The Message" discussed important political topics, proving that rap could be entertaining while commenting on social problems.
OTHER POSTS YOU MAY BE INTERESTED IN