When we think of rappers, we often think of young, hip musicians in the prime of their youth who spend their time partying and flaunting their cash. As with all stereotypes, this, of course, is far from the truth.
From true hip hop greats who started out young and are still hot in the game to older rappers who went viral for their spunk in their old age, this list celebrates the world's oldest rappers.
9. E-40
Age: 49 years old
Years Active: 1986-present
From: Vallejo, California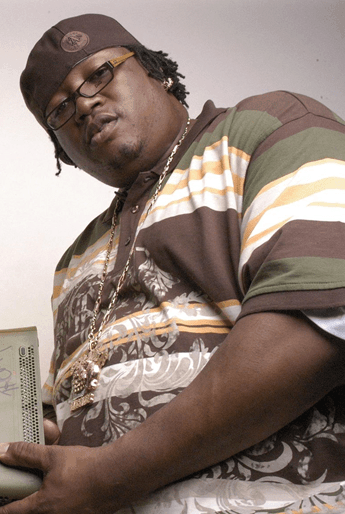 image credit: Wikipedia
E-40 – or, as his real name, Earl Stevens – is a rapper who has released 27 studio albums and has made guest appearances on plenty of other rap albums. He started out as an underground rapper and only shot to mainstream fame about ten years after he began his career thanks to his album In a Major Way, which was released in 1995.
E-40 is the founder of The Click, which was active from 1986-2001. He is also the founder of Sick Wid It Records, been a spokesperson for Landy Cognac, and authored a book entitled "E-40's Book of Slang".
But he's not just a music man, either! He is an entrepreneur who has made investments in companies like Microsoft and has made a number of business ventures. He opened a nightclub called Ambassador's Lounge (which has since shut down), a Fatburger franchise (also shut down), and a Wingstop Restaurants, Inc. franchise. If that wasn't enough, the rapper has also been active in the beverage industry, too, with energy drinks, three wines, a cocktail beverage, and a beer line.
---
8. Master P
Age: 50 years old
Years Active: 1988-present
From: New Orleans, Louisiana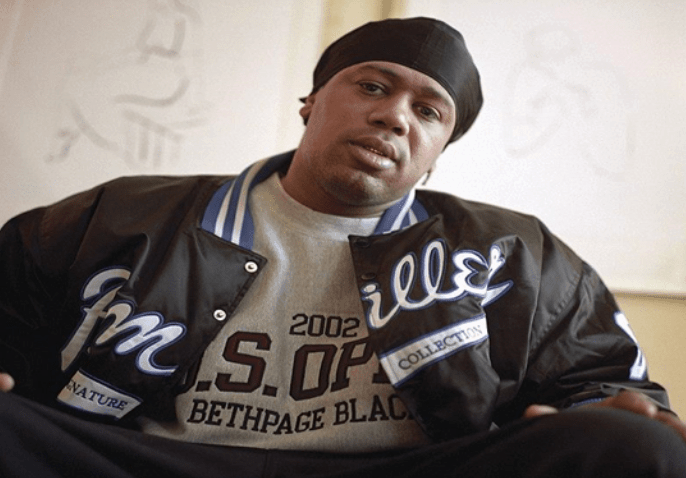 image credit: Wikipedia
Percy Robert Miller, best known by his stage name Master P, is the founder of No Limit Forever Records and the CEO of P. Miller Enterprises. He was a member of hip-hop band TRU, which was active from 1989 to 2005, and continued releasing solo music while being a part of the group.
Miller initially became interested in the rap game when he was young, which led him to open a record store named No Limit Records. Although he started out in 1988, Master P didn't make it big until the middle of the 90's, a success he achieved thanks to TRU and also his fifth solo album. A few years later in 1997, he released a single "Make 'Em Say Uhh!" which went double platinum and made him all the more popular.
Miller expanded his horizons outside of music, too, playing for the NBA, CBA, and ABA, writing a book, and acting in several films and TV shows. He is also known for being an extremely shrewd and smart businessman, making wise investments and keeping profit margins high. On top of all that, he is quite the philanthropist, working through P. Miller Youth Centers and P. Miller Food Foundation for the Homeless.
---
7. Dr. Dre
Age: 52 years old
Years Active: 1981-present
From: Beverly Hills, California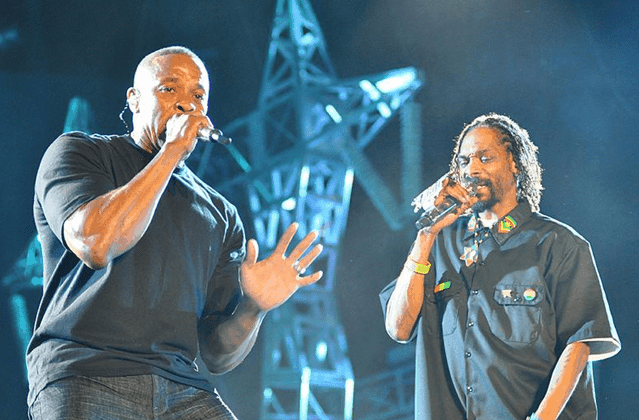 image credit: YouTube
Andre Romelle Young, best known by his stage name Dr. Dre, is one of the biggest names in the hip hop industry today. He was born in Compton and began his career by DJing at a club before joining rap group World Class Wreckin' Cru.
He later moved on to join rap group N.W.A. When he left that group, he became the flagship artist for the new Death Row Records, a label he would eventually come to co-own. He would later found Aftermath Entertainment.
Beginning 2001, Dr. Dre began to focus more on the production aspect of his career. His rap expertise helped him become a hugely successful producer, as he has been behind the work and success of multiple highly successful rappers, most notably Eminem, 2Pac, Snoop Dogg, 50 Cent, and Kendrick Lamar.
Apart from his work in rap, Dr. Dre has had small roles in film and produced the biopic "Straight Outta Compton". He is also famous for releasing his headphone brand, Beats by Dr. Dre, and his further entrepreneurship ventures have led to him being the richest man in hip-hop for a time.
As of 2017, Dr. Dre is the third richest individual in hip-hop and has a net worth of $740 million. In his career so far, he has won six Grammy Awards.
---
6. Chuck D.
Age: 57 years old
Years Active: 1981-present
From: New York City, New York
image credit: Wikipedia
Carlton Douglas Ridenhour – or, as he's more known, Chuck D – started his climb to fame when his demo track, "Public Enemy Number One" caught the attention of upcoming producer Rick Rubin, who signed him to his Def Jam label. As an artist, Chuck focused primarily on social justice and politics, using his influence to spread his message.
In 1986, Chuck D got together with Flavor Flav, Professor Griff, Khari Wynn, and DJ Lord and the five of them formed rap group Public Enemy. They focused on releasing socially conscious music, especially regarding the struggle of and prejudice against the African American community. Their music also often criticized American media.
Public Enemy's first few albums hit gold and platinum and were hailed by critics as the most acclaimed hip-hop records of their time. The group was also considered one of the most influential and radical musical groups of their time, regardless of genre. They are a part of the Long Island Hall of Fame and the Rock and Roll Hall of Fame.
Aside from being a rapper, Chuck D is also a producer and an author. He has appeared on TV shows and voiced characters in video games. He is also currently continuing his social justice work and is a member of the TransAfrica Forum.
---
5. Kurtis Blow
Age: 58 years old
Years Active: 1979-present
From: New York City, New York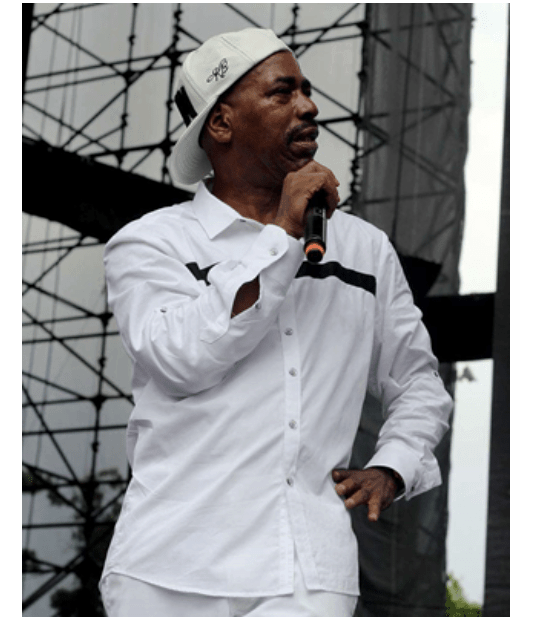 image credit: Wikipedia
Born Kurtis Walker, Kurtis Blow is the first commercially successful rapper who signed with a major record label. In his case, that record label was Mercury.
Kurtis Blow paved the way for many future rappers thanks to his achievements. He was the first rapper to perform overseas, outside of the United States, and one of his tracks entitled "The Breaks", released in 1980, is the first rap song to be certified gold.
The rapper also took groups like The Fat Boys and Run DMC under his wing, effectively helping them create their hits as well. He moved on to production and DJing later on in his career, even taking on some acting roles. He even spoke out against racism and participated in a record by Artists Against Apartheid.
Kurtis Blow studied communications and ministry and became an ordained minister in 2009. He founded The Hip Hop Church in Harlem, where he raps, leads worship, and serves as a minister. Although he hasn't released new music of his own for decades, Kurtis Blow continues to tour occasionally.
---
4. Ice-T
Age: 59 years old
Years Active: 1981-present
From: Los Angeles, California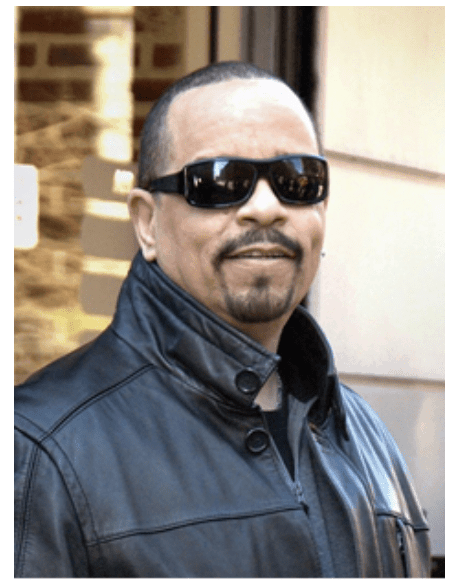 image credit: Wikipedia
Ice-T is currently considered the oldest popular hip hop rapper who is still in the game and going strong. Born Tracy Lauren Marrow, he is the founder of Rhyme $yndicate Records and the co-founder of Body Count, a heavy metal band that features Ice-T as their frontman.
Ice-T earned his rap name when he was in high school because he enjoyed reciting memorized parts of Iceberg Slim's novels to his friends. He became interested in hip-hop music while serving in the army.
Ice-T got his start as an underground rapper and gradually rose to the top when he was signed by Sire Records in 1987. His album was the first hip-hop album to be labeled with an explicit content sticker.
While Body Count continues to release albums and has released one this year in 2017, Ice-T has not released a solo rap album since 2006 nor a collaborative rap album since 2008. In 2011, he announced that he was working on tracks for a new album, but nothing has been heard about it since. When asked if he was finished with the rap game after Body Count's album release, he replied that he didn't know and that he was currently more interested in EDM.
Ice-T is also an actor and debuted in "Breakin'" in 1984. He has also done some voice acting work for video games. He currently plays NYPD Detective/Sergeant Odafin Tutuola on Law & Order: Special Victims Unit, and has been portraying the role since 2000.
---
3. Grandmaster Flash
Age: 59 years old
Years Active: 1976-present
From: South Bronx, New York
image credit: Wikipedia
Grandmaster Flash – whose real name is Joseph Saddler – was born in Barbados. His family immigrated to the United States, which is where he grew up and was raised. He and his group, Grandmaster Flash and the Furious Five, were arguably one of the very first hip hop and rap groups to make it big before rap music became a part of mainstream, accepted media.
Grandmaster Flash began his career as a DJ, an interest which stemmed from his love and fascination of his father's record collection, and which was furthered by his mother's encouragement and want for him to learn more about electronics. As a DJ, he went on to pioneer and perfect three distinct spinning innovations: the backspin technique, punch phrasing, and scratching.
When Grandmaster Flash and the Furious Five was founded, the group went on to become the most popular rap group of their time, with their most famous track being "The Message". They split up in 1983 and got back for a reunion in 1987 where they saw only mediocre success before permanently breaking up in 1989. In 2007, they were inducted into the Rock and Roll Hall of Fame – the first hip-hop group to achieve this honor.
You can read our article on 12 Beloved Old School Hip Hop Songs by Oldest.Org.
---
2. Kwayzar
Age: 88 years old
Years Active: 1990-2016(?)
From: Downey, California
image credit: Facebook
Kwayzar – a play on the word "quasar" – is the stage name for Stanley Jerry Hoffman, a rapper who went viral on Reddit at the age of 83 thanks to a rap hit that was released on YouTube entitled "I Can Still Do It".
The song gained its way to fame when Kwayzar told a woman that he met while at a bakery about his rap career. The woman, whose friend was a Redditor, posted the video on Reddit where it made the front page and quickly gained a good amount of views.
Kwayzar had been attempting to make it big in the rap scene since 1990, and had been trying to break into the entertainment business since he was much younger – from the age of four. While touring and doing comedy later on, he recorded a song called "Satellite Baby", but failed to sign with any records despite pushing the song on radio stations around New York.
Instead of being discouraged by his failures, Kwayzar kept going. He released rap videos on his YouTube channel, and after going viral landed interviews on multiple talk shows and even got to perform with a member of Pentatonix. His last song on YouTube was "The Vote of a Lifetime", a rap he wrote in support of Barack Obama.
Kwayzar hopes to inspire the older generation to be young at heart and continue doing what they love despite their age.
---
1. Greta Segerson
Age: 101 years old!
Years Active: 2006-2013
From: Gothenburg, Sweden
image credit: YouTube
While not a rapper in the traditional sense, this individual went viral for being the oldest rapper in the world several years ago. Greta got her musical start singing at pensioner parties and occasionally performing "The Internationale" at annual May Day rallies. As she grew older, she grew tired of performing and started turning down those who asked her to sing at parties.
Annoyed when the requests didn't stop, she said she would only do it if she could rap instead of singing. To her surprise, she was told "yes", and the rest is history. She did a charming rap version of "Jolly Bob", a catchy song by Lasse Dahlquist written to the tune of "Yankee Doodle". People loved it, and she was asked to perform again at many different parties. She performed "Jolly Bob" at every single one of her appearances.
But there's more to Greta than meets the eye. Born and raised during a time of industrial unrest among the radical working class, she grew up to fight against fascism and for the rights of the working class. She joined the Communist Youth and studied political economy, Soviet history, and organization before serving the dangerous job of being a courier for communist resistance movements.
During the Spanish Civil War, she was an Aid Spain activist and initiated Friends of the Swedish Volunteers for Spain. She even continued to spread her message and went on speaking tours throughout Sweden.
Greta sadly passed away in 2016. She is fondly remembered for her spirit, humor, and strength.
OTHER POSTS YOU MAY BE INTERESTED IN