It's been over a century since women were first allowed to sing on stage in opera. Young opera singers today face the same challenges as their predecessors did back then, but that hasn't stopped some of them from succeeding.
Singers who were too young to perform as soloists in opera houses while growing up are now making a name for themselves on the world's stages, sometimes even becoming household names in their own right.
Young opera singers are known for their youthful exuberance and enthusiasm. They're idealistic, creative, and ambitious.
Young Opera Singers possess limitless talent, even coming up with new techniques to show the world their unique vocal abilities. It's a rare gift when someone is born with this talent, so here's a list of the youngest opera singers to help you get started.
12. Shirley Verrett (May 31, 1931 – November 5, 2010)
Age Started: 27 years old
Nationality: American
Country of Origin: United States
Voice Type: Mezzo-soprano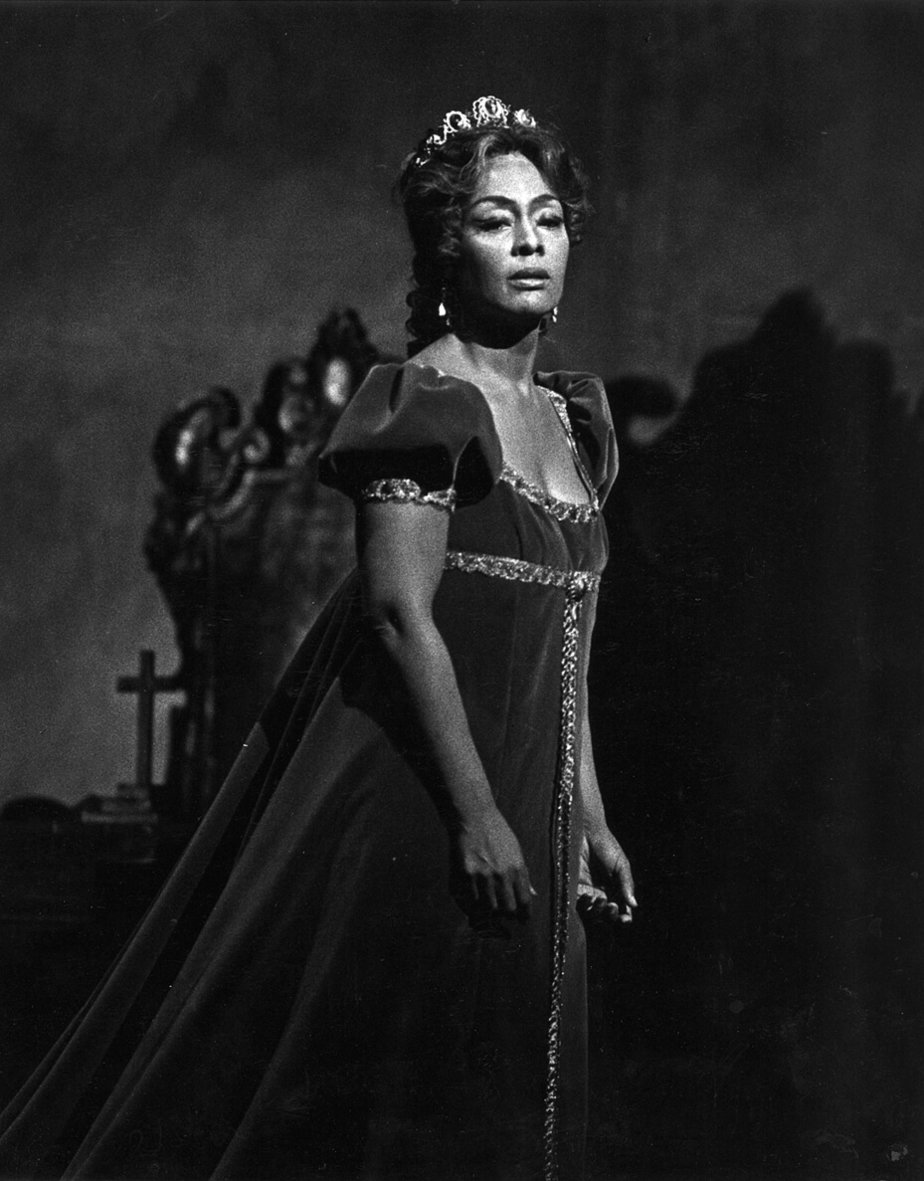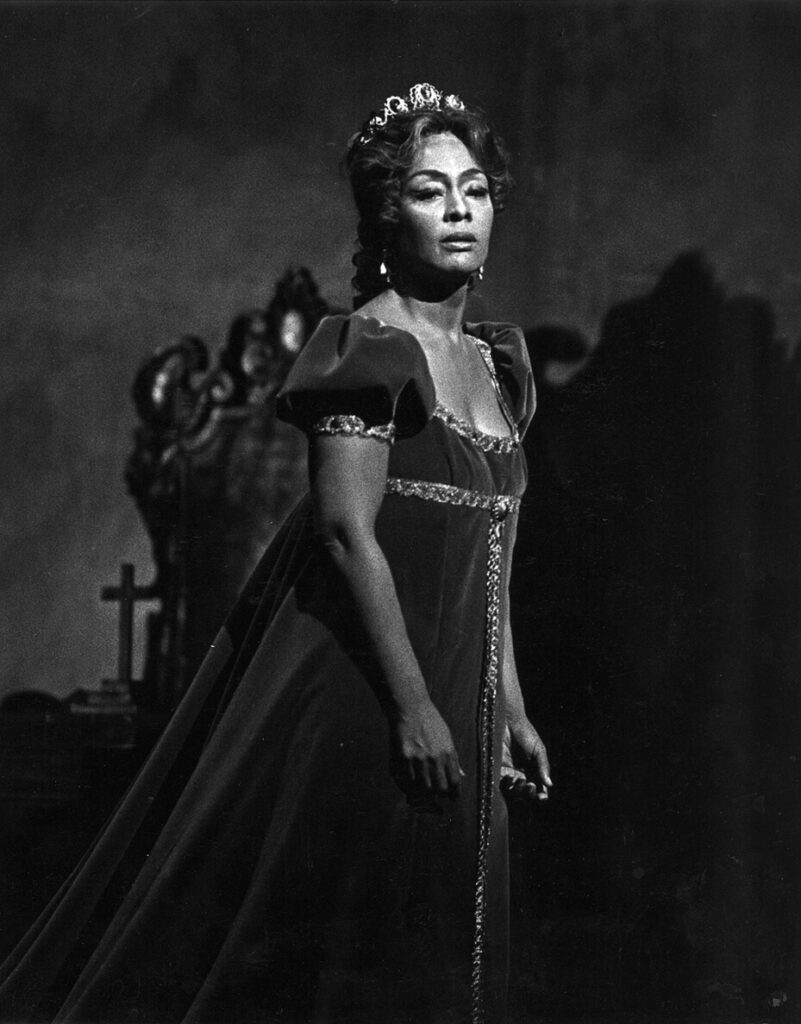 photo source: opera.co.uk
Shirley Verrett was a black mezzo-soprano who, later in her career, effectively shifted into soprano parts such as soprano affogato. In 1957, Shirley Verrett made her operatic debut in Benjamin Britten's The Rape of Lucretia. She was 27 years old when she made her debut that truly kick-started her career a year later, in 1958.
She sang Irina in Kurt Weill's Lost in the Stars at the New York City Opera when she was 28.
Verrett made her Town Hall debut as "Shirley Verrett-Carter" after starring in a 1958 New York City Opera production of the later work and winning the Walter S. Naumburg Award.
Verrett also made her first advertisement recording in Beethoven's Ninth Symphony with Josef Krips conducting the London Symphony. She made her debut in a European Opera, Rasputin's Todt, in Cologne.
Did You Know?
Shirley Verrett obtained a post at the University of Michigan in 1996 and later received the title James Earl Jones Distinguished Professor of Voice.
---
11. Modest Menzinsky (April 29, 1875 – December 11, 1935)
Age Started: 26 years old
Nationality: Austrian
Country of Origin: Austria
Voice Type: Mezzo-soprano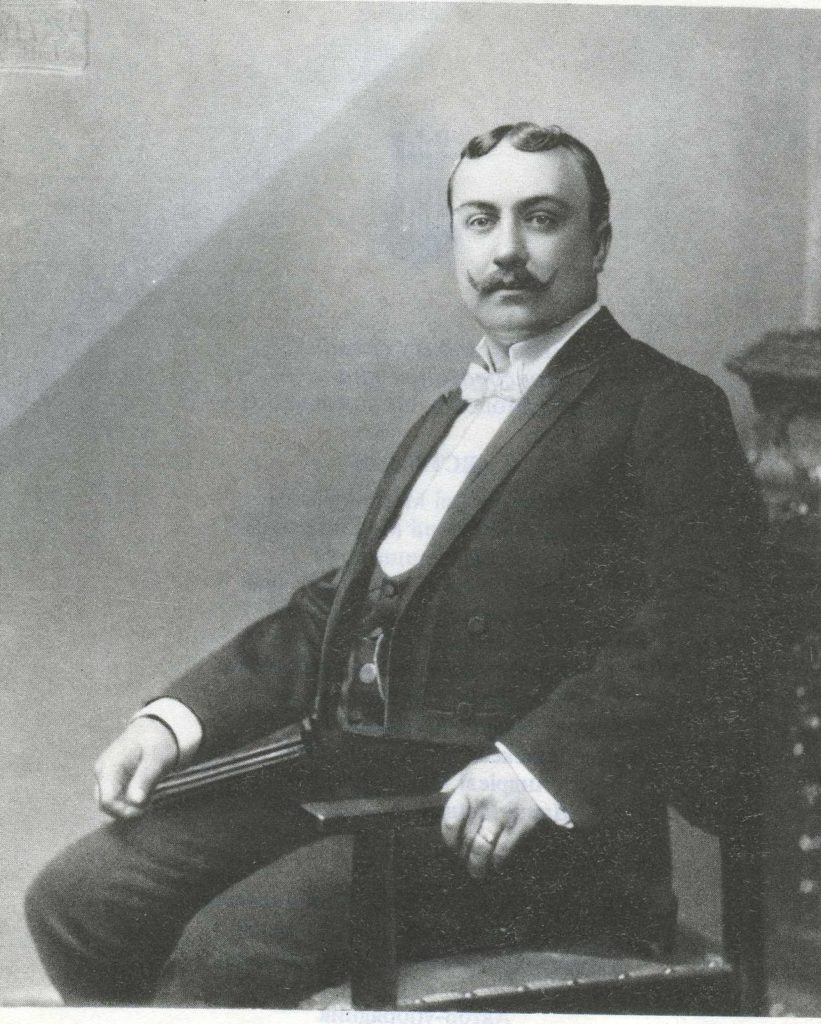 photo source: opera.lviv.ua
Tenor Modest Menzinsky made his operatic debut in 1901 at the Frankfurt Opera in Germany as Lionel in Marta by Friedrich von Flotow. Modest Menzinsky made his stage debut when he was 26 years old. But Menzinsky didn't sign his first long-term contract with the Stockholm Opera until he was 29, in 1904.
Menzinsky, a renowned and versatile performer, played prominent roles in operas of many styles, including those by Richard Wagner, Giuseppe Verdi, and Wolfgang Amadeus Mozart. In addition, he had prominent roles in the world debuts of Die Gezeichneten, Der Schatzgräber, and Irrelohe, three of Franz Schreker's contemporary operas.
Did You Know?
Modest Menzinsky was the first to expose this Ukrainian music to the West in concerts and several recordings for the Gramophone record label.
---
10. Luciano Pavarotti (October 12, 1935 – September 6, 2007)
Age Started: 26 years old
Nationality: Italian
Country of Origin: Italy
Voice Type: Tenor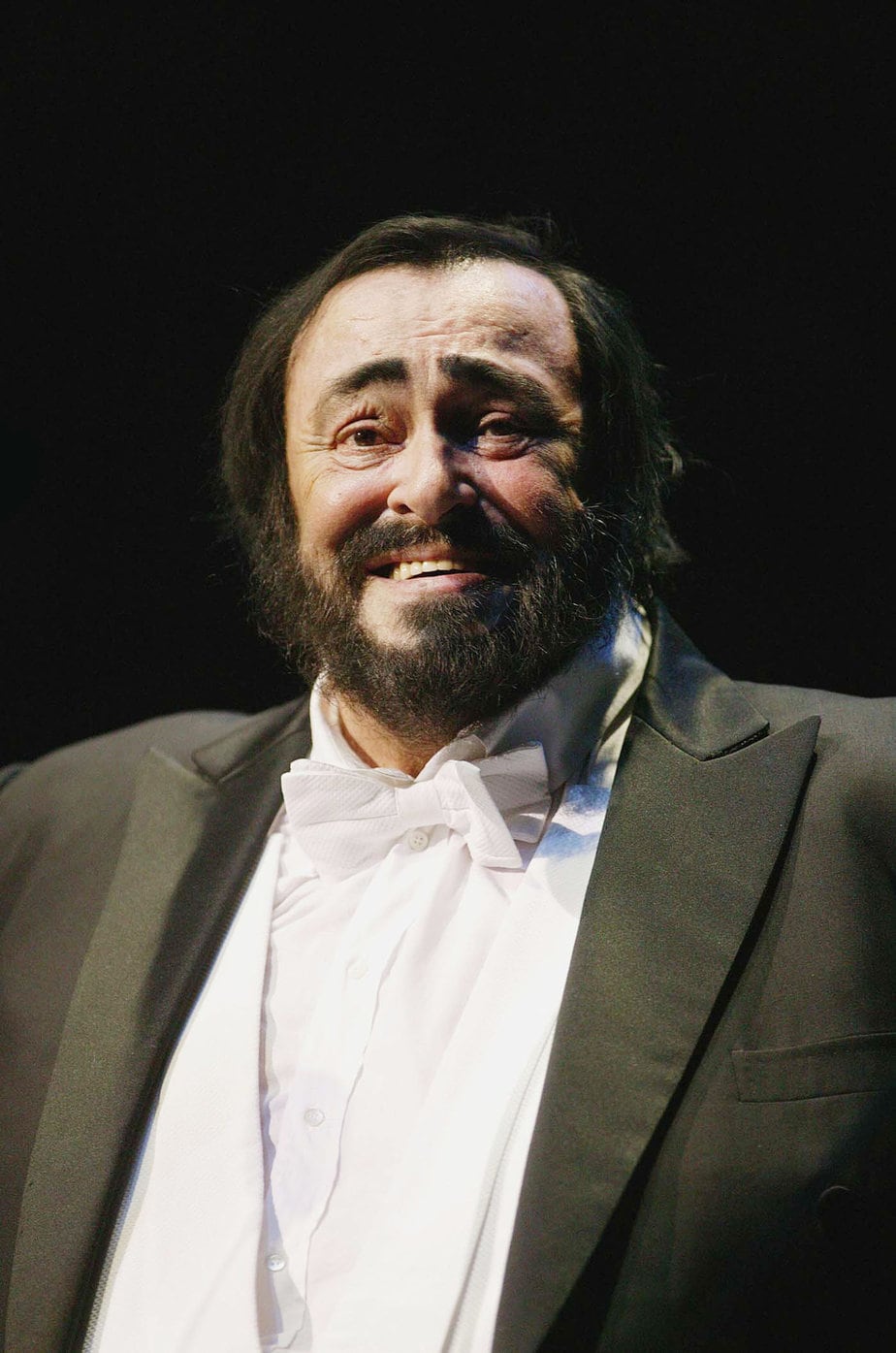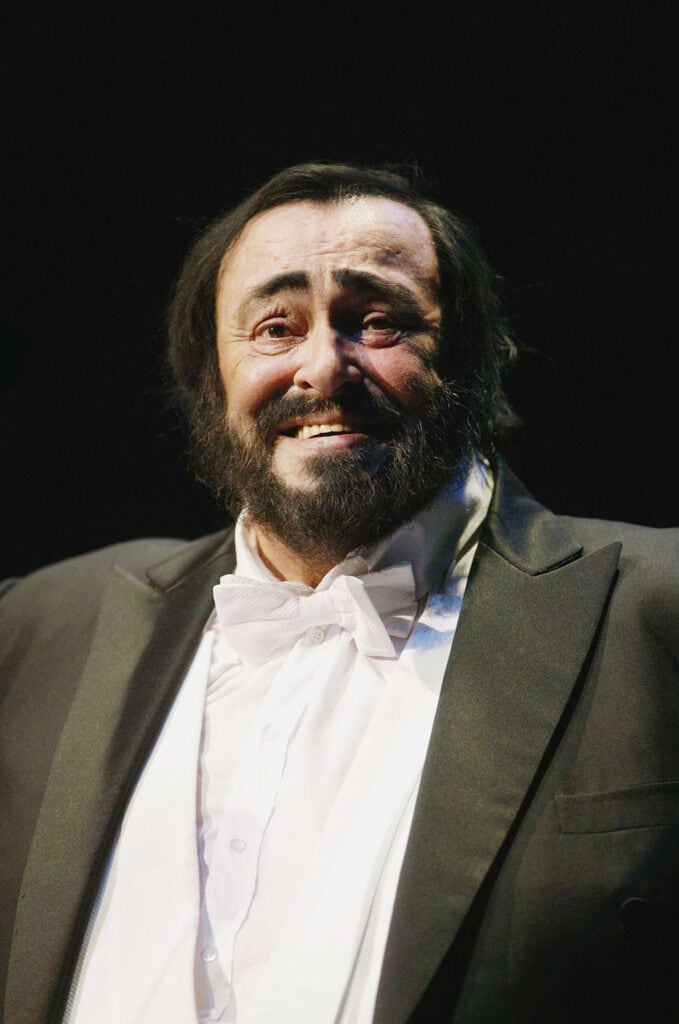 photo source: imdb.com
Italian tenor Luciano Pavarotti made his operatic debut in 1961 at the Reggio Emilia Teatro Municipale as Rodolfo in La Boheme. Luciano Pavarotti was 26 years old when he made his stage debut. However, when Pavarotti toured Australia with Joan Sutherland in 1963, at 28, it marked his genuine operatic breakthrough.
He is most known for his operatic performances as the Arturo in Tonio in Gaetano Donizetti's La Fille du régiment, Vincenzo Bellini's I Puritani, Duke in Giuseppe Verdi's Rigoletto and Radamès in Giuseppe Verdi's Aida. All of these performances are accessible on sound recordings.
Did You Know?
His final public performance was during the 2006 Winter Olympics opening ceremony in Turin, Italy, when he performed his well-known aria "Nessun dorma" from Turandot by Giacomo Puccini.
---
9. Joan Sutherland (November 7, 1926 – October 10, 2010)
Age Started: 25 years old
Nationality: Australian
Country of Origin: Australia
Voice Type: Soprano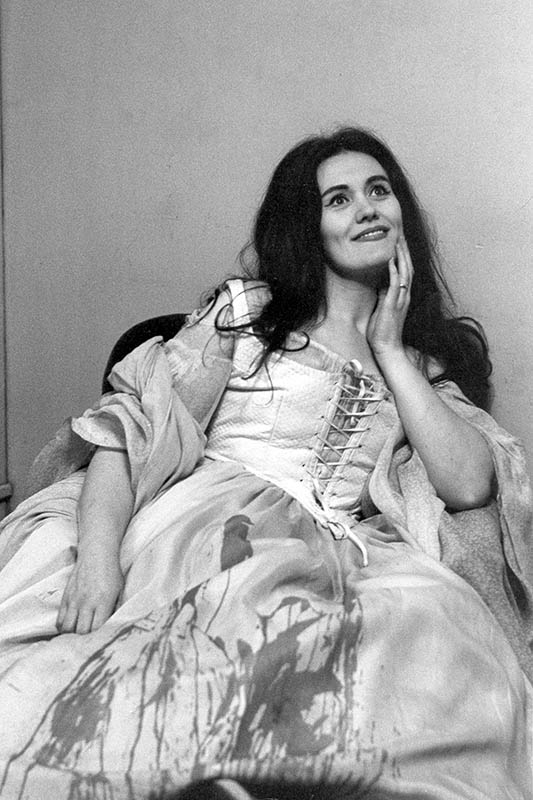 photo source: lyricopera.org
Joan Sutherland was a soprano who sang passionate coloratura. In 1951, she performed in Judith by Eugene Goossen for the first time on stage. Joan Sutherland made her acting debut when she was 25 years old. She went to the Opera School at the Royal College of Music in London after taking first place in the Sun Aria competition in Australia.
She was hired there by the Royal Opera House, Covent Garden, as a utility soprano, and on October 28, 1952, she made her stage debut as the First Lady in The Magic Flute. She received a Covent Garden revival of Gaetano Donizetti's Lucia di Lammermoor in 1959, and in 1961, she made her Metropolitan Opera debut in the same role in New York City.
Did You Know?
The three sopranos in Jacques Offenbach's "The Tales of Hoffmann" and Norma in Vincenzo Bellini's opera were among her biggest later hits. She also starred as Cleopatra in George Frideric Handel's Giulio Cesare.
---
8. Simone Piazzola (1985 – present)
Age Started: 23 years old
Nationality: Italian
Country of Origin: Italy
Voice Type: Baritone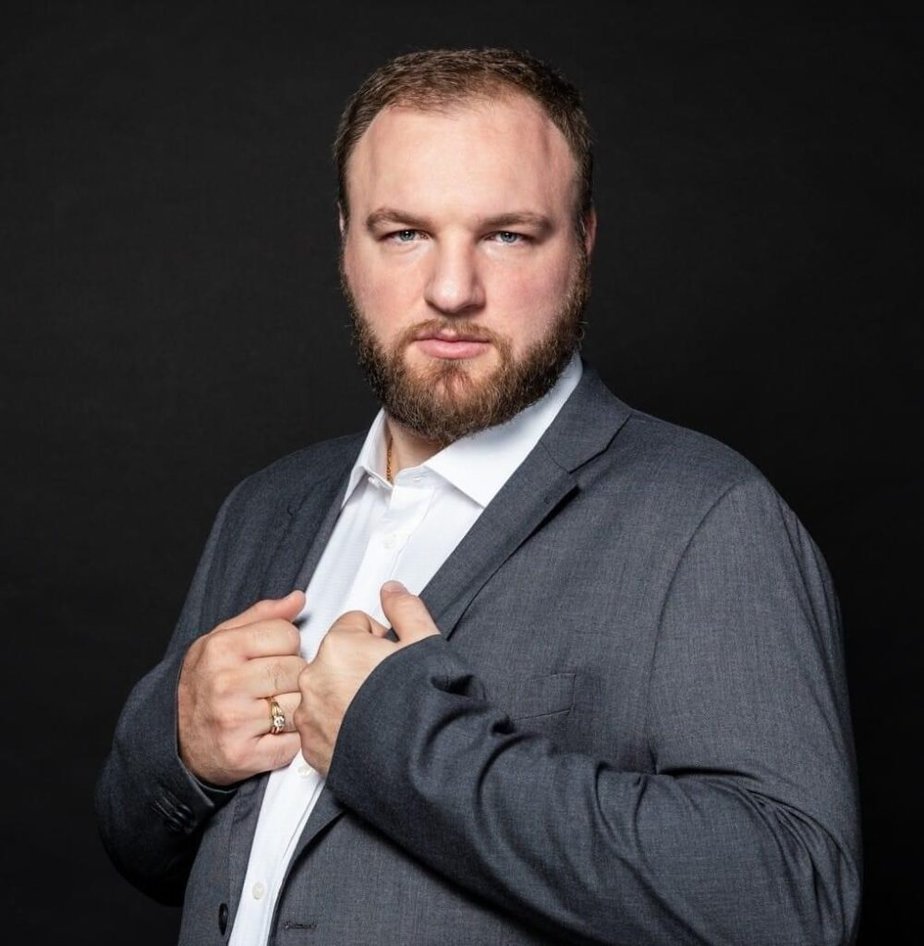 photo source: crescendiartists.com
Simone Piazzola, born in Verona, won the public prize and second place at the Placido Domingo Operalia Competition in 2013. In La Bohème at La Fenice in Venice in 2008, he made his professional debut, singing the part of Marcello.
This Veronese baritone is edging ever closer to greatness. With no prior preparations, he made a memorable last-minute substitute for the unexpectedly ill Luca Salsi at Milan's La Scala re-opening concert in July 2020. He has already performed on all the major stages in Europe.
Piazzola is highly praised for his sweet, resonant, and deftly modulated voice, which exemplifies the best characteristics of a real Verdian baritone, as shown by legends like Ettore Bastianini.
Did You Know?
In 2017, Piazzola received a prize in recognition of his illustrious baritone.
---
7. Rosa Feola (May 21, 1986 – present)
Age Started: 23 years old
Nationality: Italian
Country of Origin: Italy
Voice Type: Mezzo-soprano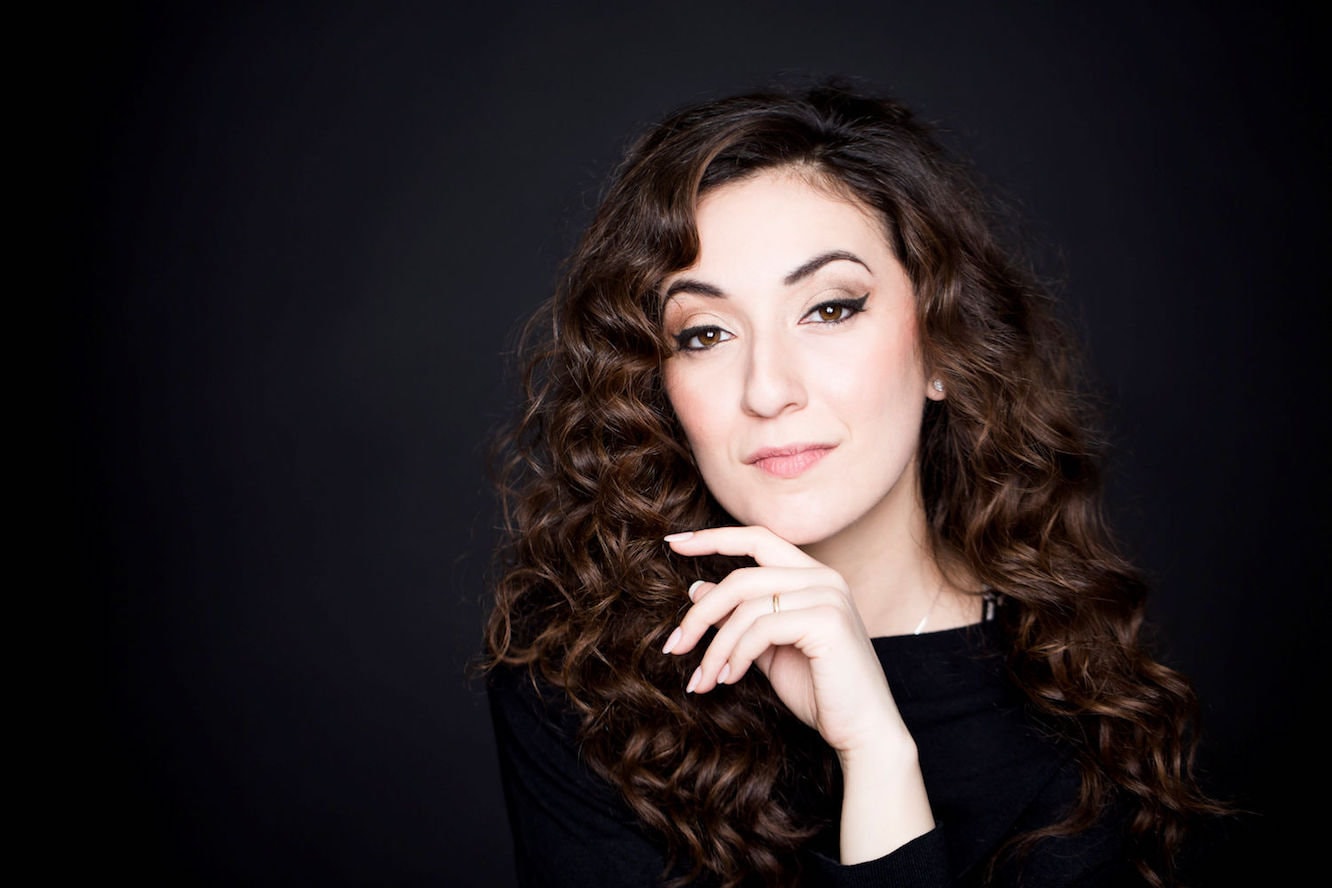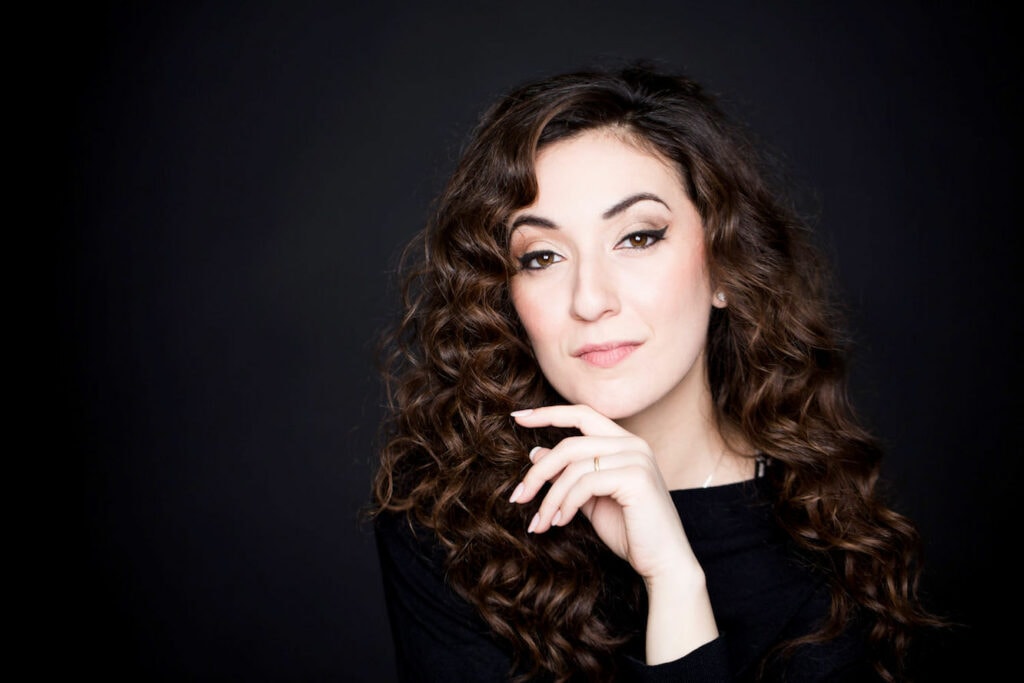 photo source: operasense.com
The 2010 Plácido Domingo World Opera Competition gave Rosa Feola a major boost on the road to fame by awarding her second place, the audience prize, and the zarzuela prize. In addition, the 2019 Salzburg Festival performance of Dircé in Luigi Cherubini's Medéa brought her to the attention of a larger public.
Rosa Feola has performed at several of the top opera houses in the world since her critically lauded debut as Corinna in Kent Nagano's production of Il Viaggio a Reims. In addition, she collaborated with Iain Burnside on her debut solo album, Musica e Poesia, which was published in 2015 on the Opus Arte label and contained works by Respighi, Martucci, Ponchielli, Pinsuti, and Liszt.
Did You Know?
Rosa Feola performed in recital with pianist Iain Burnside in the most recent seasons at the Kennedy Center in Washington, DC, and the Park Avenue Armory in New York.
---
6. Teresa Iervolino (May 14, 1989 – present)
Age Started: 22 years old
Nationality: Italian
Country of Origin: Italy
Voice Type: Mezzo-soprano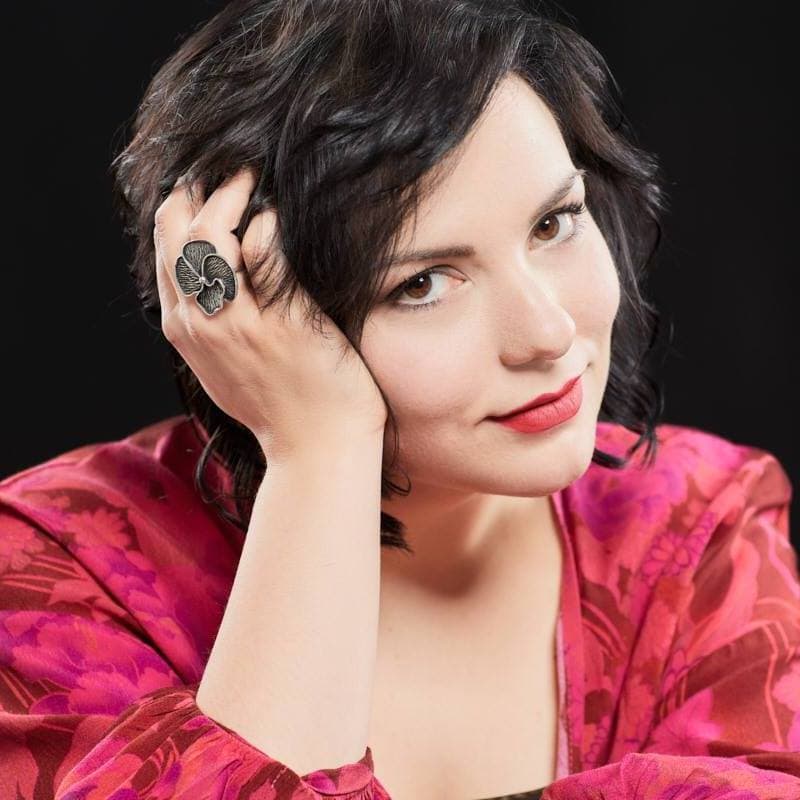 photo source: liceubarcelona.cat
Teresa Iervolino was accepted into the D. Cimarosa Conservatory in Avellino in 2007. She was born in Bracciano, close to Rome. After a year, she began performing in concerts in Campania, Italy, and won third place in the international Opera Città di Ravello competition in 2010.
She made her stage debut in Stravinsky's Pulcinella at the Teatro Filarmonico in Verona in May 2012 before moving on to other roles and venues. Her breakthrough came in 2020 when she made her starring character debut on some of the greatest and most difficult stages, including Munich, Barcelona, and the Arena of Verona.
Did You Know?
Teresa Iervolino competed in the 63rd edition of the European Community Competition for Young Singers as the Associazione Lirica E Concertistica Italiana candidate in 2012 and won.
---
5. Sarah Brightman (August 14, 1960 – present)
Age Started: 21 years old
Nationality: British
Country of Origin: United Kingdom
Voice Type: Soprano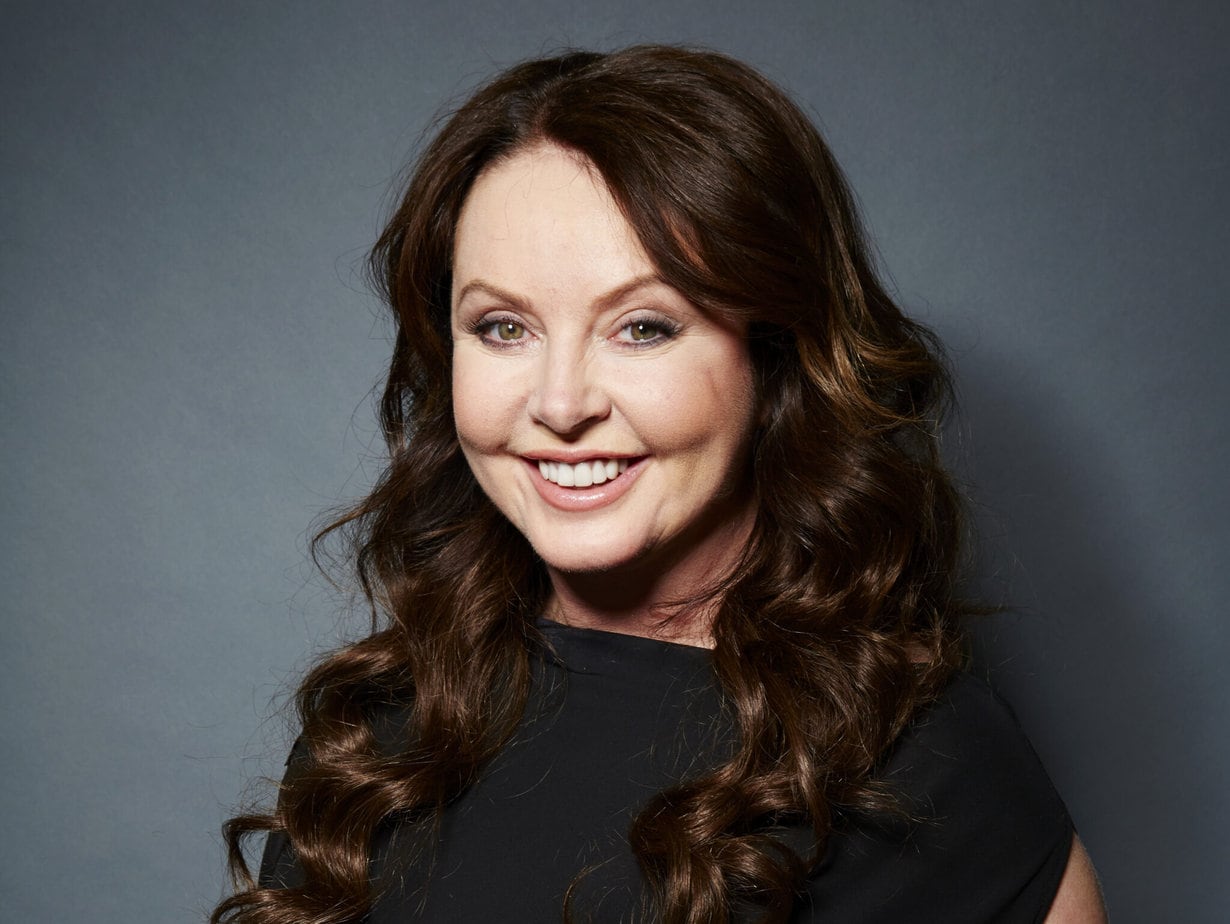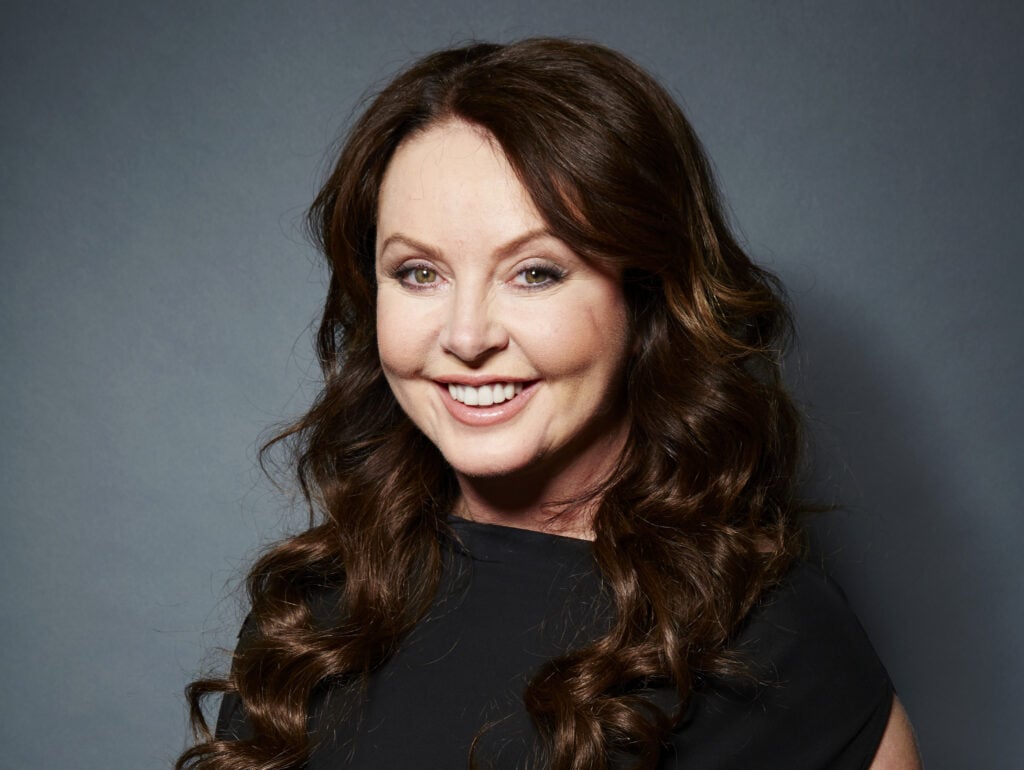 photo source: npr.org
Before joining Hot Gossip and launching a string of disco-inspired hit singles as a solo artist, Sarah Brightman started her career as a dancer with the group "Pans People." She performed in her first West End musical, "Cats," in 1981, where she first met Andrew Lloyd Webber.
The Phantom of the Opera, in which she created the part of "Christine Daaé," was one of the Broadway musicals in which she later appeared as a leading lady.
Brightman opted to restart her solo career with her former "Enigma" co-producer, Frank Peterson, after several successful years on the musical stage. The 1992 Olympic Games in Barcelona and the 2008 Olympic Games in Beijing drew an estimated four billion spectators globally, making her the first artist to be asked to perform at two Olympic events.
Did You Know?
In 2010, Sarah Brightman was named by Billboard as the fifth most influential and top-selling classical artist of the 2000s decade in the United States.
---
4. Ira Malaniuk (January 29, 1919 – February 29, 2009)
Age Started: 20 years old
Nationality: Austrian
Country of Origin: Austria
Voice Type: Mezzo-soprano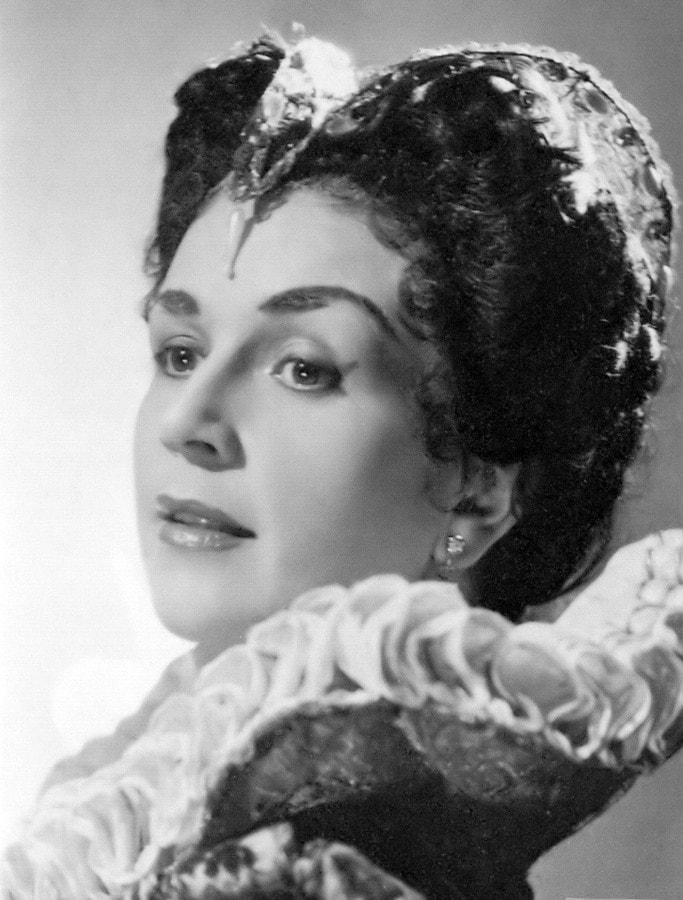 photo source: yusypovych.com
Mezzo-soprano Ira Malaniuk was of Austrian and Ukrainian descent. She made her operatic debut in 1939 at the Lviv Opera House in a student production of Amneris in Giuseppe Verdi's Aida. Ira Malaniuk had just turned 20 years old. However, Ira Malaniuk didn't make her stage debut as Azucena in Giuseppe Verdi's Il Trovatore at the Opera House in Graz, Austria, until she was 26 years old in 1945.
In the Ring Cycle, conducted by Wilhelm Furtwängler, Malaniuk performed at La Scala in Milan. Additionally, she made cameo performances in parts like Magdalene, Fricka, Brangäne, Waltraute, Adelaide, and Marina at the Bayreuth Festival, the Salzburg Festival, the Monte Carlo Opera, and the Royal Opera House in London.
Did You Know?
In 1971, Malaniuk stopped performing on stage and began lecturing at the Graz Music Conservatory.
---
3. Maria Callas (December 2, 1923 – September 16, 1977)
Age Started: 18 years old
Nationality: American-Greek
Country of Origin: United States
Voice Type: Soprano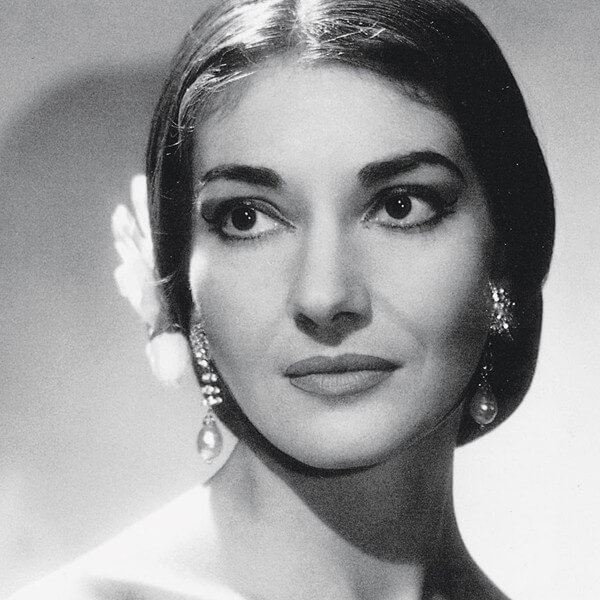 photo source: traveltaormina.com
Maria Callas, one of the greatest opera singers of all time, was born to Greek parents in New York City in 1923. She made her operatic debut in the operetta "Boccaccio" in 1941 and featured in other operas in Greece, but primarily in supporting roles until she re-emigrated to the United States in 1945.
She won her first significant role as Verona in the opera "La Gioconda" early in 1947, which served as the impetus for her climb to prominence. Her dramatic and captivating performances were the result of her mastery of the theatrical genre and the combination of her amazing vocal prowess.
Did You Know?
She had recorded more than 20 whole operas by the time she retired and had played more than 40 different parts.
---
2. Jackie Evancho (April 9, 2000 – Present)
Age Started: 10 years old
Nationality: American
Country of Origin: United States
Voice Type: Mezzo-soprano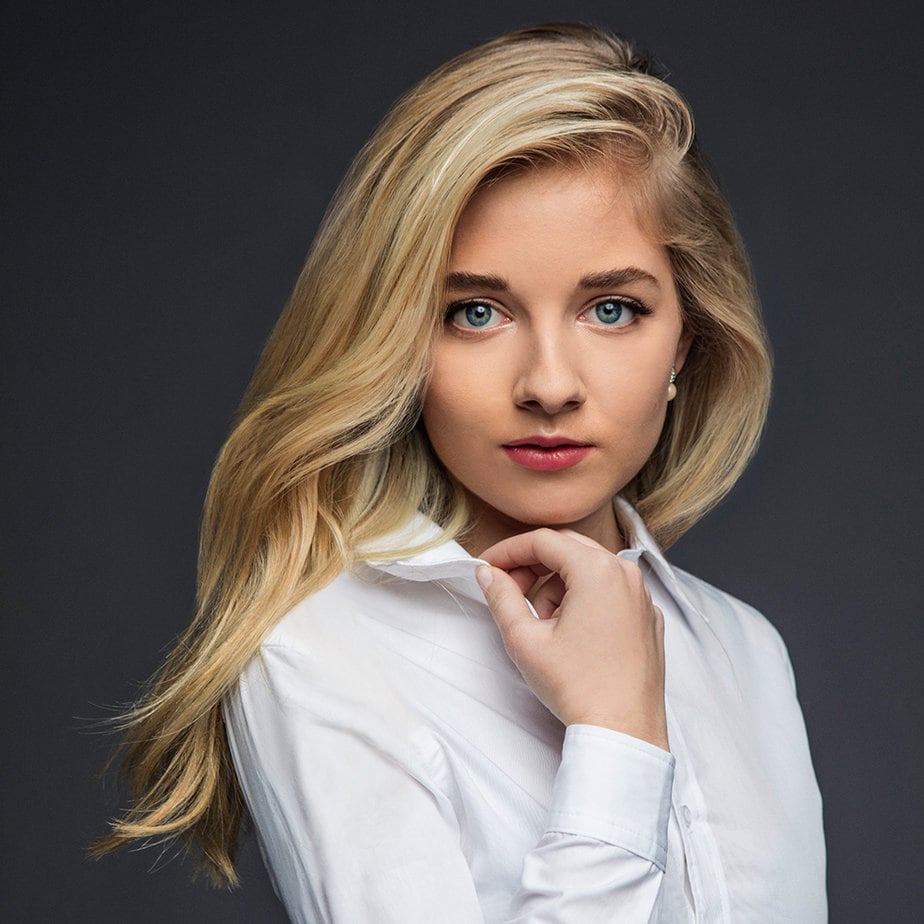 photo source: thepalacetheatre.org
Jackie Evancho, a singer who became famous worldwide when she was just ten years old, has grown beyond the joyful promise of a young vocal prodigy to become a mature young adult with a distinct direction for her career as a singer.
Since she initially mesmerized American television viewers at 10 and gained worldwide acclaim with her breathtaking performance on NBC's America's Got Talent, Jackie Evancho has recorded several platinum and gold albums, with sales of over 3 million in the US.
Along the way, she also made history as the youngest solo platinum artist, the youngest Top 5 debut artist in the history of the United Kingdom, and the youngest performer ever at a solo concert at Lincoln Center.
Did You Know?
On the Billboard Classical list, Jackie's seven albums reached No. 1. Due to her accomplishments, Billboard twice listed Jackie as one of the "music movers and shakers under the age of 21."
---
1. Victory Brinker (February 6, 2012 – present)
Age Started: 7 years old
Nationality: American
Country of Origin: United States
Voice Type: Soprano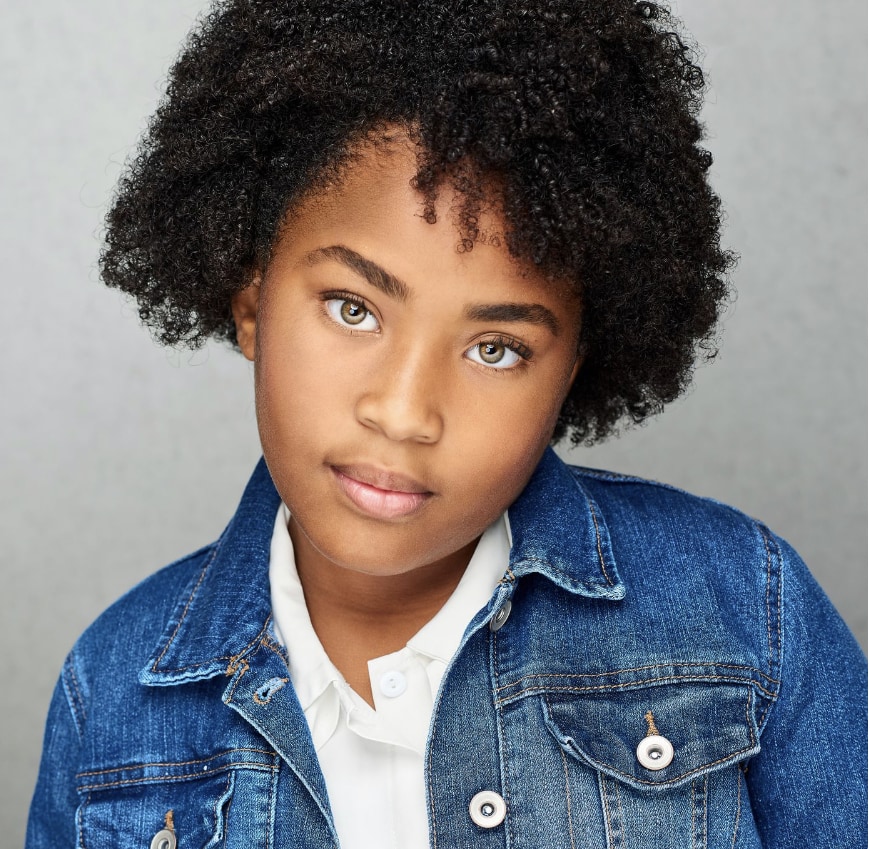 photo source: imdb.com
According to Guinness World Records, 10-year-old Victory Brinker of Latrobe, Pennsylvania, holds the title of the youngest opera singer ever. Victory Brinker's first Guinness World Record placement was made when she was seven years and three hundred and fourteen days old.
She started performing professionally in 2019 and took part in eight performances of the Lights and Legends play at the Pittsburgh Public Theatre.
On July 6, 2021, the Latrobe, Pennsylvania performer also made history when she became the first contestant on America's Got Talent to get a Golden Buzzer from each of the four judges.
Did You Know?
When Brinker was 9 years old, she made her television debut on Season 16 of NBC's America's Got Talent.
OTHER POSTS YOU MAY BE INTERESTED IN