Rap is a genre born out of the 1970s in the block parties of New York City. In its relatively short existence as a genre, it's practically replaced the rock star, with millions of listeners around the world taking down their Motley Crue posters and replacing it with a Tupac and Death Row Records one instead. Most rappers that come onto the scene dating way back to its inception got their start as young kids looking for a way out of the projects which would bring criminal, financial, and emotional strife.
It's not common to hear of a rapper being discovered in their late 20s or 30s. So, today we're going to look at the youngest artists of the genre. Some were regarded as prodigies and others were flashes in the pan. Legends or one-hit wonders, they've contributed to the short but rich history of the rap game.
8. Special Ed
Name: Edward K. Archer
Age: 16
Born: 05/16/1972
Hit Song: I Got It Made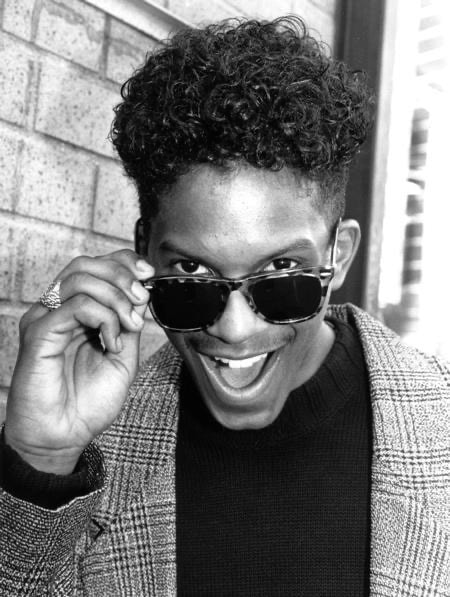 photo source: hiphopscriptures.com
Special Ed, born in the birthplace of Hip-Hop, Brooklyn, New York, was just 16-years-old when he officially began his rap career. Just a year later, he released the hits – "I Got It Made," "Think About It," and "I'm the Magnificent" from his debut album, Youngest In Charge, in 1989. Those tracks proved to be his most notable for the rest of his career.
Youngest in Charge sold over half a million copies upon its release but failed to capture the same success with his follow-up album, Legal. The name of the album was pretty on the nose given it covered subject matter that dealt with how he just turned 18 and the pitfalls that can come with being a wealthy young adult.
Did You Know?
Special Ed moonlights as an actor from time to time, appearing on The Cosby Show and as a fictional rapper, JT Freeze, in a Rick Ross music video called "Magnificent." His career fizzled around the time of his second album release, but rap royalty like Jay-Z and Snoop Dogg pay their respects to Special Ed as a trailblazer and role model.
---
7. Lil Wayne (Hot Boys)
Name: Dwayne Carter Jr.
Age: 15
Born: 09/27/1982
Hit Song: Guerilla Warfare (album)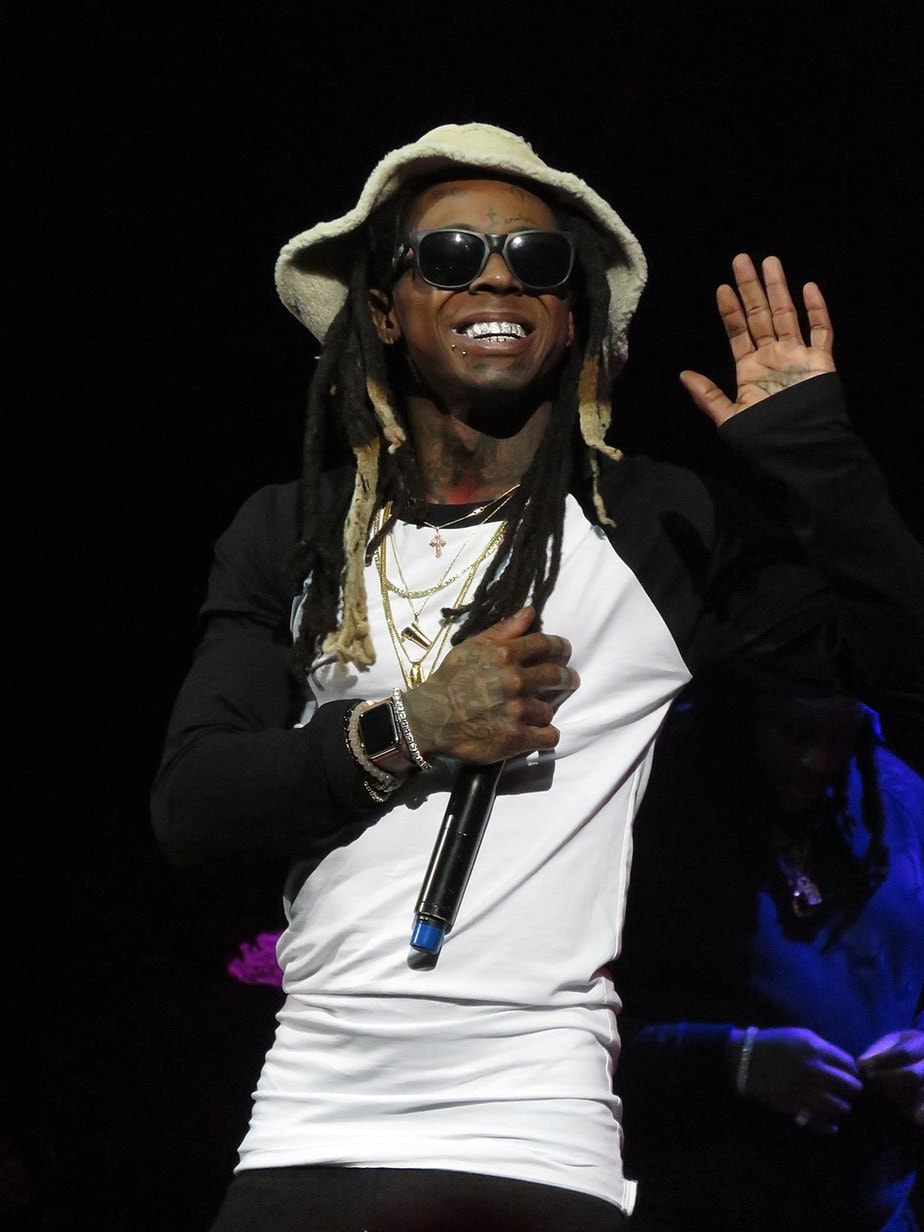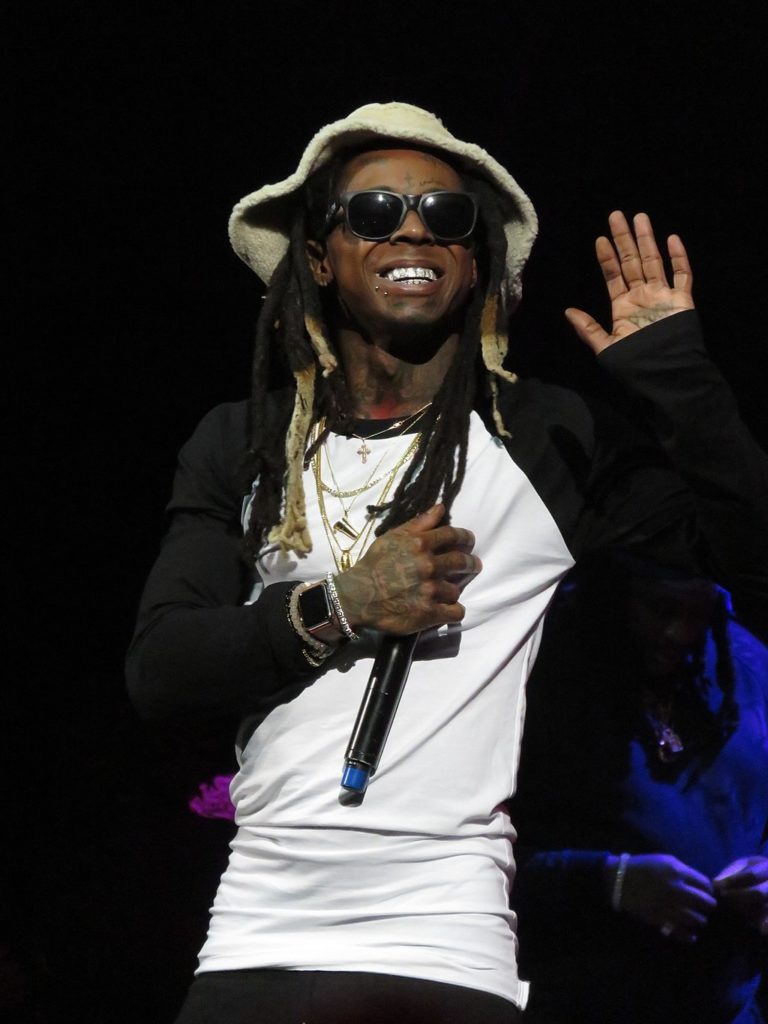 photo source: commons.wikimedia.org
Lil Wayne was only a 15-year-old kid from New Orleans, Louisiana, when he gained notoriety as part of the young rap group – Hot Boys. He was the youngest member of the group, followed by Juvenile, Young Turk, and B.G. Their second album, Guerilla Warfare, quickly reached number one on the top charts. Their sudden success led to financial in-fighting. Their breakup followed soon after.
Lil Wayne is hardly known for his time with the Hot Boys these days, considering he's cemented himself as one of the greatest rappers of the decade and first-ballot rap royalty. His sixth solo album, Tha Carter 3, debuted at number one on the U.S. Billboard 200 and sold over 1 million copies in the first week of release. That made it one of the fastest-selling albums in the U.S.. and that was just the start of its success. Lil Waynes' name has to be mentioned when we talk about rap and its impact on American culture.
Did You Know?
A 12-year-old Lil Wayne had a close brush with death when he shot himself in the chest. Initially, when he told his story, he claimed it was accidental. Years later he admitted it was an attempted suicide after his mother told him he would have to cut back on his time spent rapping to focus more on academics. It was an off-duty cop, Robert Hoobler, who he credits with saving his life. Lil Wayne affectionately calls him "Uncle Bob." They remain close to this day.
---
6. Soulja Boy
Name: DeAndre Way
Age: 14
Born: 07/28/1990
Hit Song: Crank That (Soulja Boy)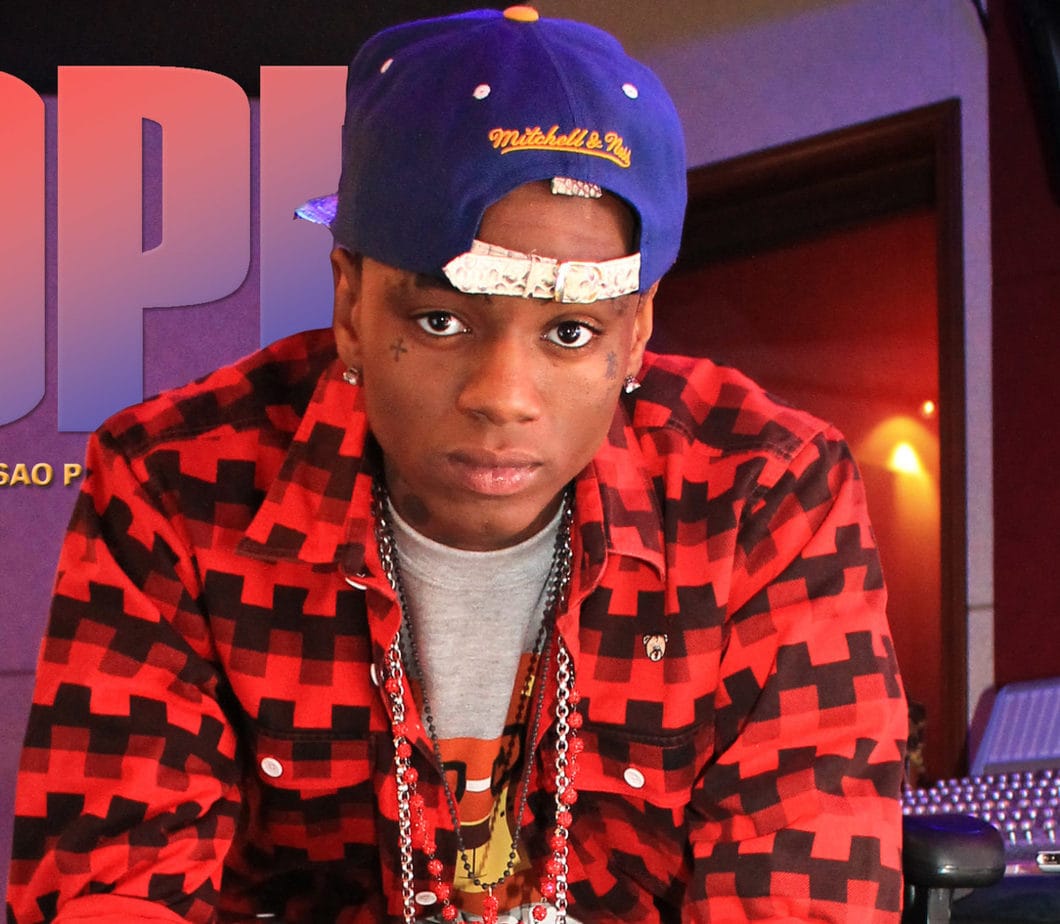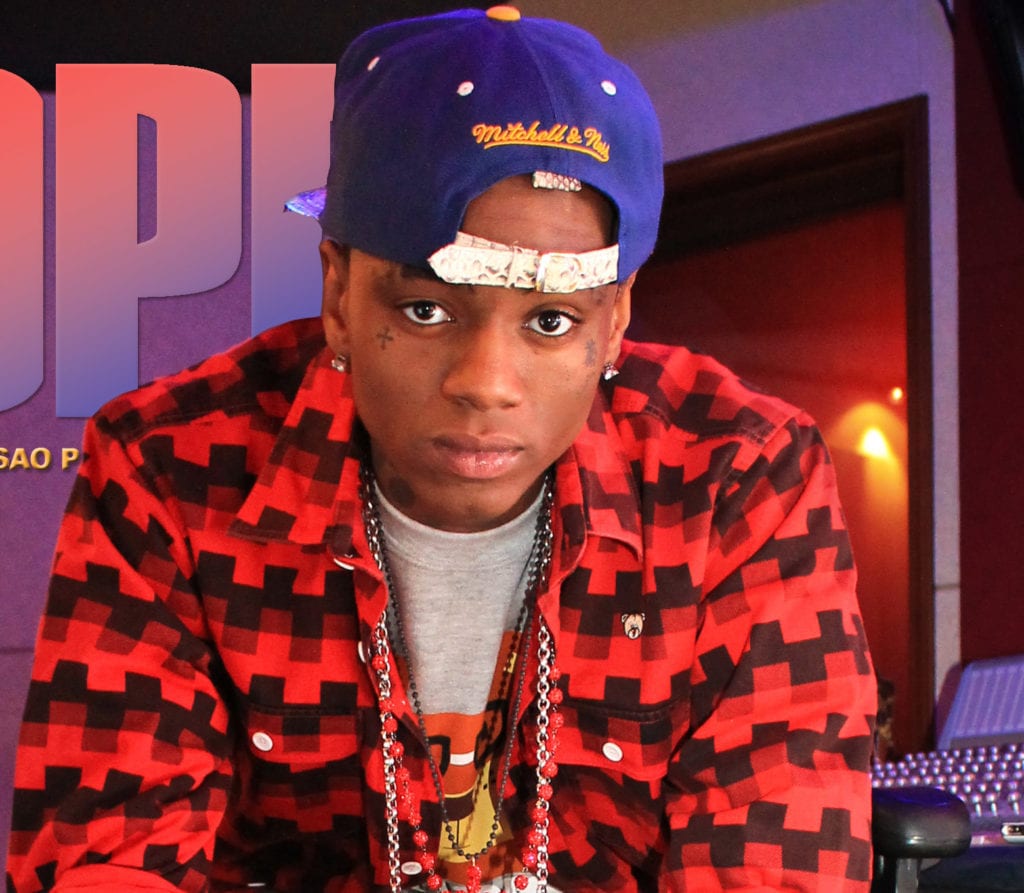 photo source: commons.wikimedia.org
Soulja Boy was 14-years-old when he released his September 2007 hit single, "Crank That (Soulja Boy)." If you were a middle or high school kid in the early 2000s, you couldn't hide from this tune that was admittedly pretty catchy. The rest of America agreed when it hit number 1 on the U.S. Billboard Hot 100.
Soulja Boy was one of the first to self-publish his song on the internet on a site called SoundClick, without the backing of a major label. Whether it was a decision made purely by chance or calculated, it was a forward-thinking move and made waves across the internet. In March 2007, he released his first independent album, appropriately titled, Unsigned & Still Major: Da Album Before da Album.
Did You Know?
Soulja Boy made it to number 18 on the Forbes list of hip-hop Cash Kings of 2010 for earning 7 million dollars in just that year, thanks to the success on social media platforms like MySpace and YouTube.
---
5. Bow Wow
Name: Shad Gregory Moss
Age: 11
Born: 03/09/1987
Hit Song: Let Me Hold You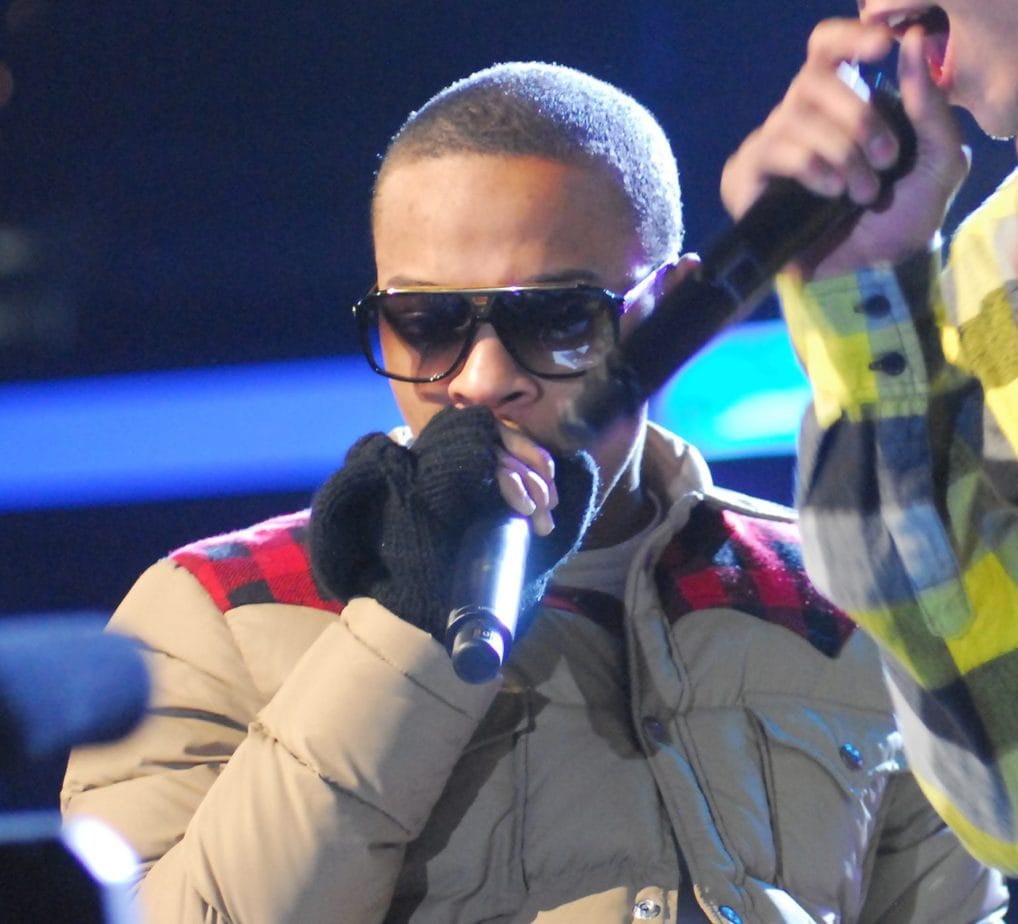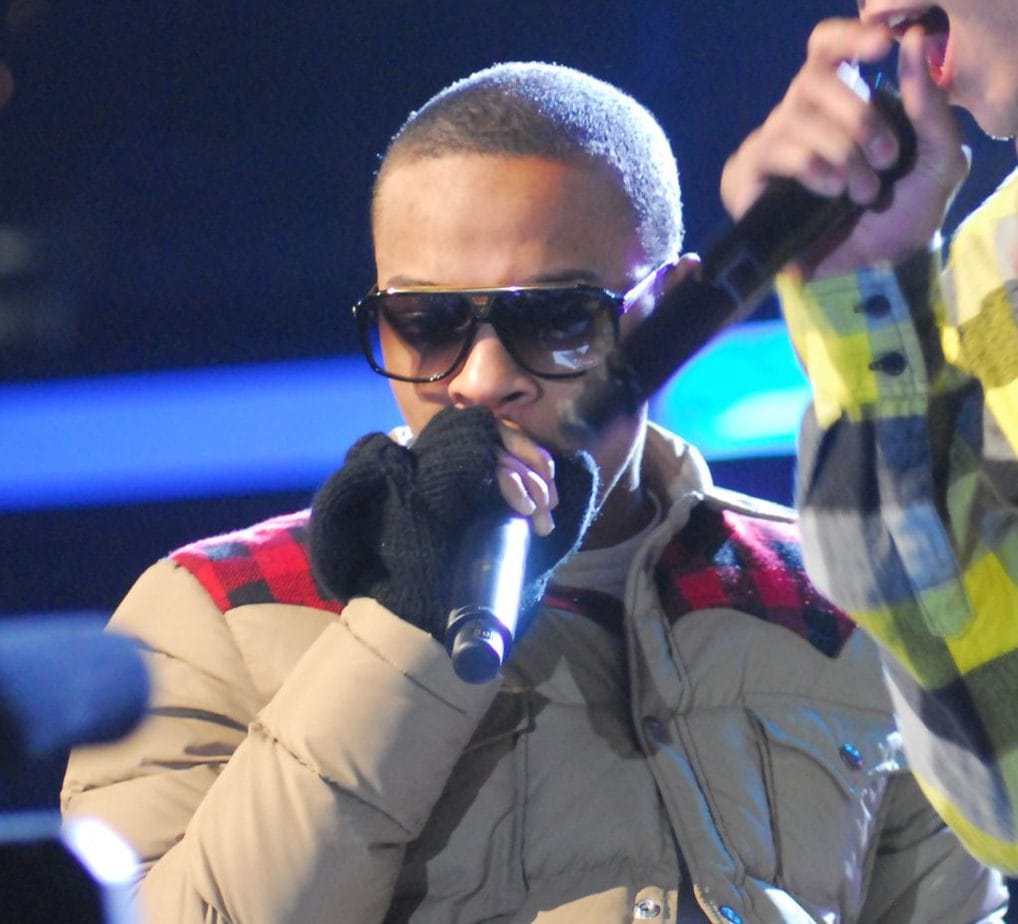 photo source: commons.wikimedia.org
Bow Wow was 11-years-old when he began his rap journey. Two years later, he released his first album, Beware of Dog, in 2000. He was discovered by none other than Snoop Dogg in the late 1990s. Bow Wow didn't achieve success until his 2005 album, Wanted. It gave rise to his two charting singles, "Let Me Hold You" and "Like You." If you like nights out on the town, there's a high chance you'll still be hearing these timeless classics.
As recent as 2015, he signed a management deal with Puff Daddy's Bad Boy Records.
Did You Know?
Bow Wow is credited in several movies but is best known for his lead role in the basketball classic, Like Mike, where he plays a young boy who is gifted the powers of Michael Jordan after getting hold of his childhood kicks.
---
4. The Notorious B.I.G
Name: Christopher Wallace
Age: 10
Born: 05/21/1972
Hit Song: Big Poppa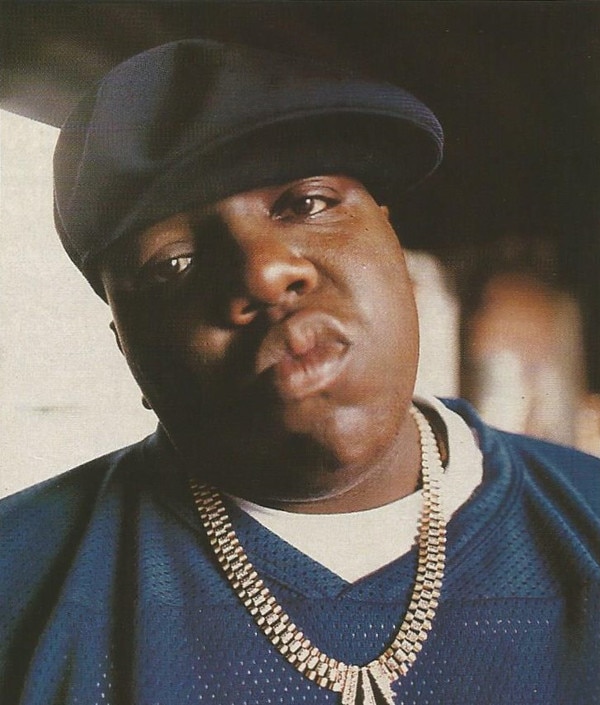 photo source: Discogs.com
Christopher Wallace, or Notorious B.I.G, needs no introduction. He's regarded as arguably the greatest rapper to ever take the mic and for good reason. The New York native gained popularity for his laid-back, relaxed, effortless flow and style. He was the epitome of a true wordsmith, stringing together eloquent, descriptive lyrics that expertly painted the picture of what it was like to be a young black American in an impoverished neighborhood, the desire to escape and make something of yourself, and tales of mischief and the trappings of fame.
Wallace has sold over 28 million copies in the states and 21 million albums. Reputable publications from Billboard to Rolling Stone all recognize him as the greatest rapper of all time. One listen and you can see how skillful he was, a craftsman on the mic, and true artistic genius.
Did You Know?
Biggie was tragically killed in a drive-by shooting in Los Angeles at just 24-years-old. In just his few short years in the rap scene, his impact is undeniable, and it's painful to imagine all the works we will miss out on as a result of his absence.
---
3. Willow
Name: Willow Smith
Age: 10
Born: 10/31/2000
Hit Song: Whip My Hair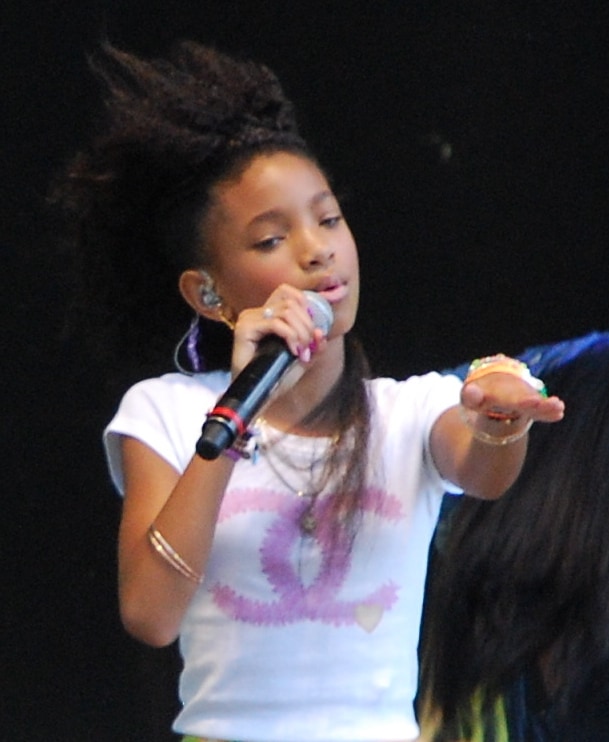 photo source: Discogs.com
Willow Smith is the daughter of superstar actor and rapper, Will Smith. Her music career catapulted with her hit single, "Whip My Hair," debuting at number 11 on the Billboard Hot 100. On top of the song's success, it was nominated for Video of the Year at the BET Awards in 2011, proving Willow could step out of her father's shadow and find her own success.
Her film debut came in the Will Smith-led zombie thriller, I Am Legend in 2007. She is currently signed to Roc Nation.
Did You Know?
Rap runs in the family. On top of her father gaining notice as a rapper in his Fresh Prince days, Willow's brother, Jaden Smith, has also made a name for himself in the rap scene.
---
2. LL Cool J
Name: James Todd Smith
Age: 9
Born: 01/14/1968
Hit Song: I Need a Beat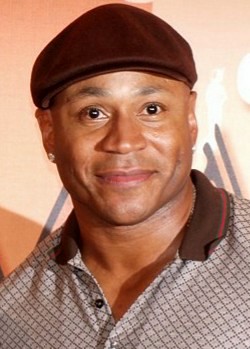 photo source: commons.wikimedia.org
LL Cool J was just nine years old when he started rapping. Like many other rappers, he used it to try and escape a troubled home life. After buying a turntable from Sears at 16, he hit the ground running, producing and selling his demos which Def Jam Records eventually caught wind of. He landed a spot with the label and subsequently dropped out of high school to focus full-time on rap and recording his first solo album.
Since then, he's released 13 studio albums. He's recognizable now as a recurring character in NCIS: Los Angeles and in other films like In Too Deep and Deep Blue Sea.
Did You Know?
In 2021, Smith crossed genres and was inducted into the Rock and Roll Hall of Fame with the award for Musical Excellence.
---
1. Jordy
Name: Jordy Lemoine
Age: 4
Born: 01/14/1988
Hit Song: Dur dur d'être bébé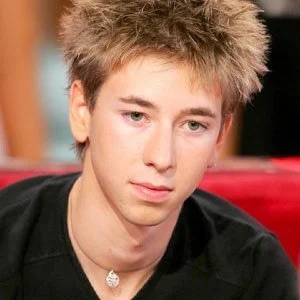 photo source: Reddit.com
Jordy is the youngest rapper of all time starting at age 4!
By definition, we could call the French-born, Jordy Claude Daniel Lemoine the youngest rapper seeing as how his family released his hit single, "Dur dur d'être bébé" when he was only four years old. It clearly isn't conventional considering the more established, career rappers we've listed before him!
Jordy landed a spot in the Guinness Book of World Records as the youngest to have a No.1 charted single. The single in English translates to, "It's Tough to Be a Baby."
Did You Know?
Jordy spends his time mostly out of the spotlight but continues his music career as the frontman of his pop band, Jordy and the Dixies.
OTHER POSTS YOU MAY BE INTERESTED IN