Credit unions provide banking services through corporations, universities, or other organizations. They can be volunteer-only financial cooperatives or well-established financial entities. Their participants own and operate the credit union as a nonprofit organization, which makes them advantageous tax exemptions for universities and other organizations.
Credit unions in the United States are now well over a century old. The most venerated of these institutions have a long history of service in this country, redefining banking in what would become one of the world's largest economies. Here are the 8 oldest credit unions in the United States.
8. GECU
Location: El Paso, Texas
Founded: 1932
Assets: $2.8 billion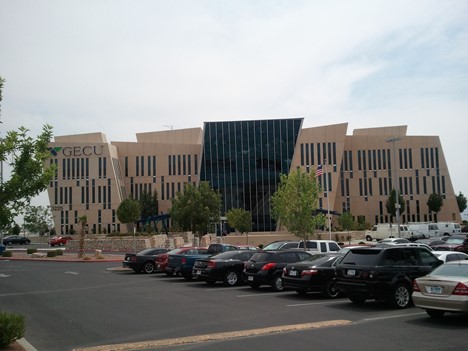 photo source: Wikimedia Commons
GECO, formerly known as Government Employees Credit Union, was charted by the state in El Paso, Texas, in 1932. It currently holds $3.5 billion in assets and has over 400,000 members. It was founded to serve workers in the Dona Ana, Hudspeth, and El Paso counties in Texas. However, anyone working or living in these areas can open an account with GECU.
GECU is the largest locally owned financial institution in El Paso. Their philosophy is "people helping people" (so long as those people live 25 miles or less from GECU's locations in Resler or Helen of Troy).
Did you know?
In 1932, 11 civil servants donated $5 each to start the credit union. From these humble beginnings, GECU, as famous for almost 90 years for its gorgeous building as for its financial services, has become a mainstay of financial institutions in El Paso.
---
7. Associated Credit Union
Location: Norcross, Georgia
Founded: 1930
Assets: $1.58 billion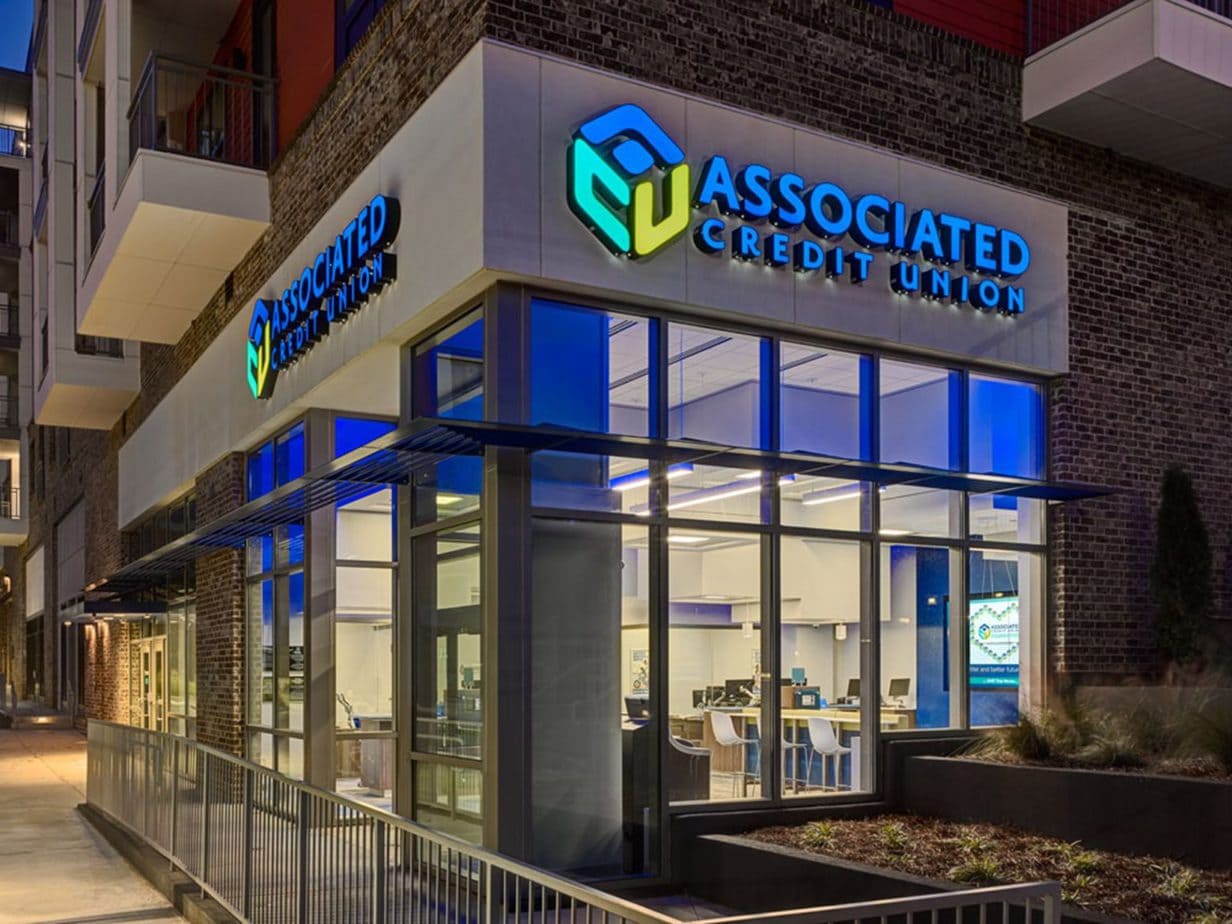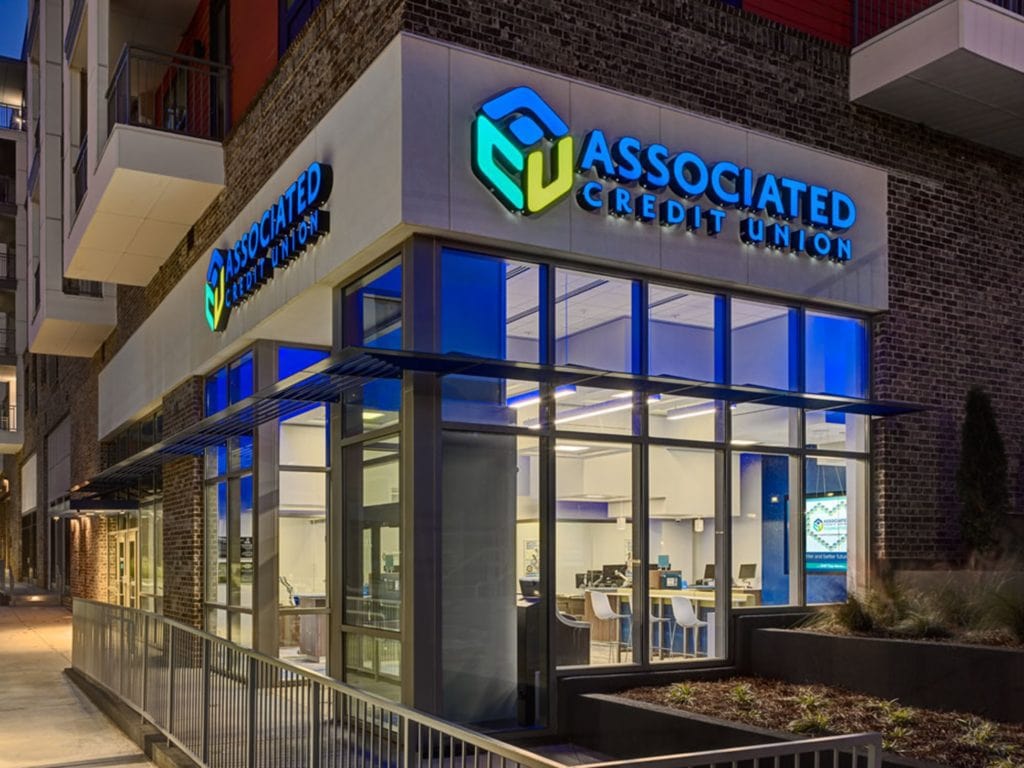 photo source: Consultants & Builders
Associated Credit Union was founded in 1930 in Norcross Georgia and remains the fifth largest credit union in the state. It has amassed over 162,000 members and over $1.5 billion in assets. With 26 branch locations in Georgia, they remain a local institution with access to over 30,000 surcharge-free ATMs and Shared Branches in 5,000 locations.
They offer a wide range of account types to their members as well as exceptional mobile capabilities. Associated Credit Union is a member of the CO-OP Financial Services Network, the largest interbank network in the United States for credit unions. They offer fraud and payment solutions to their members as well as strategic financial counseling.
Did you know?
Associated Credit Union began with a deposit of $5 from eight federal employees, or $40 total. Those deposits started a chain of others that allowed the credit union to begin offering loans at the beginning of the Great Depression when larger financial institutions had stopped lending money.
---
6. Atlanta Postal Credit Union
Location: Atlanta, Georgia
Founded: 1925
Assets: $2.12 billion
photo source: APCU
Atlanta Postal Credit Union has been active in Georgia's capital since 1925. It is the fourth largest credit union in Georgia, has over 113,000 members, and has amassed over $2 billion in assets as of 2018. In total, Atlanta Postal Credit union has 6 branch locations in the state.
It is also the oldest credit union in Georgia. Claude Harrell established the credit union to help Georgia's postal employees improve their financial situations. He had to lobby for laws that would allow him to establish a nonprofit financial institution in the state, which were passed in 1925. From its initial investment totaling $2,505 to today, Atlanta Postal remains one of the country's largest credit unions.
Did you know?
APCU formed a new division in 2020 that focuses on community outreach for financial services. It is called Center Parc Credit Union and serves local Georgians who need financial counseling and banking services even if they are not affiliated with the postal service.
---
5. Credit Union of Richmond
Location: Richmond, Virginia
Founded: 1923
Assets: $72.4 million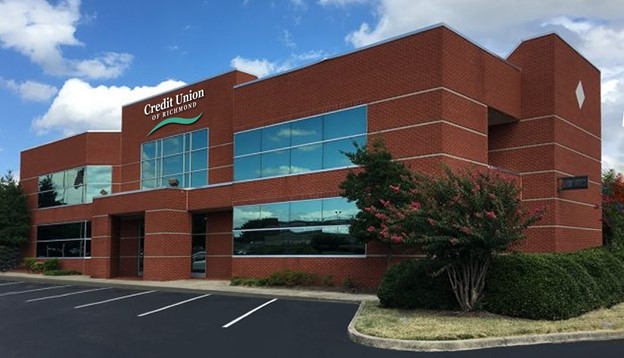 photo source: Linkedin
Credit Union of Richmond was founded in October of 1923 as Richmond Postal Credit Union. It was originally designed to help postal employees with financial services and now serves anyone in the Richmond area.
In 2004, Credit Union of Richmond expanded to include all of Richmond, a decision that the Virginia Bureau of Financial Institutions made through the State Corporate Commission due to Richmond's status as a distressed investment area. With just over $72 million in assets and 6,000 members, Credit Union of Richmond is not one of the nation's largest institutions, but it remains one of the most venerated.
Did you know?
Credit Union of Richmond was one of the few banking institutions that remained open and operating during the Great Depression. Despite hardships, the credit union continued to deliver yearly dividends on its members' shares and provide loans on a limited basis, up to $1,200.
---
4. ESL Federal Credit Union
Location: Rochester, New York
Founded: 1920
Assets: $8.2 billion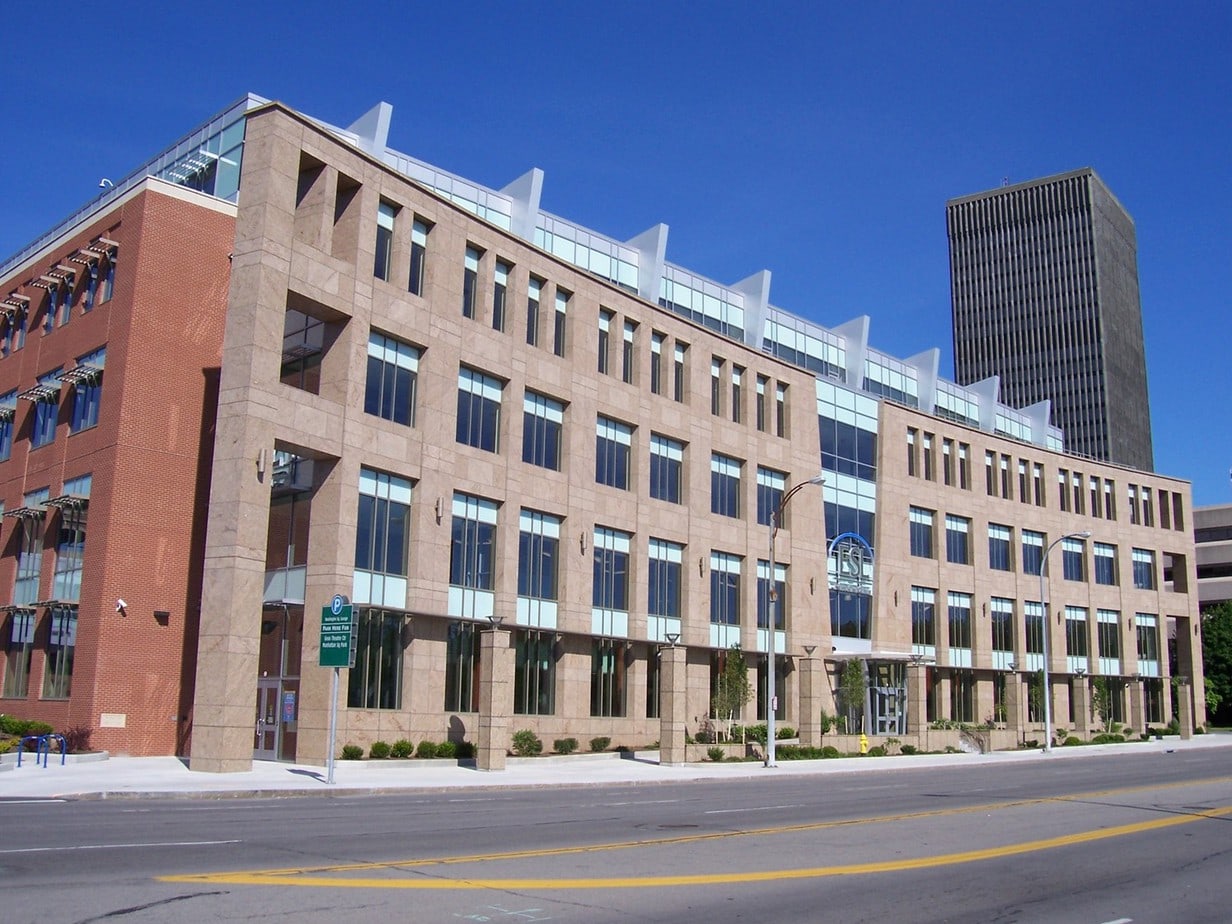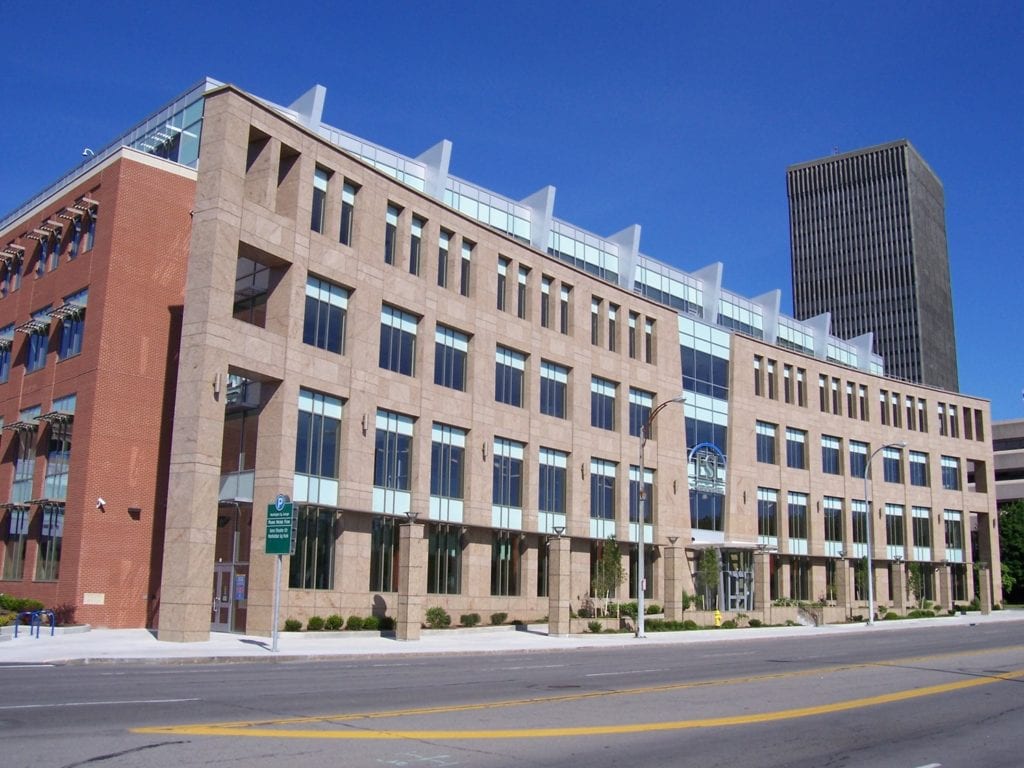 photo source: Wikimedia Commons
In Rochester, New York, ESL Federal Credit Union is one of the largest such institutions in the country, with assets totaling $8.2 billion as of 2020. It has been locally owned and in operation since 1920, now employing 870 people to service its 376,000 members. ESL specializes in business loans and financial counseling, with nearly 12,000 businesses using its services.
They operate 22 branches in New York. For 10 years running, ESL has been named one of the "Great Places to Work" in small and medium workplaces.
Did you know?
ESL Federal Credit Union was founded not as a credit union but as a loan association called Eastman Savings and Loan. It didn't go from being a bank to a Federal Credit Union until February 1996, becoming the largest credit union in New York.
---
3. Municipal Credit Union
Location: New York City, New York
Founded: 1916
Assets: $2.68 billion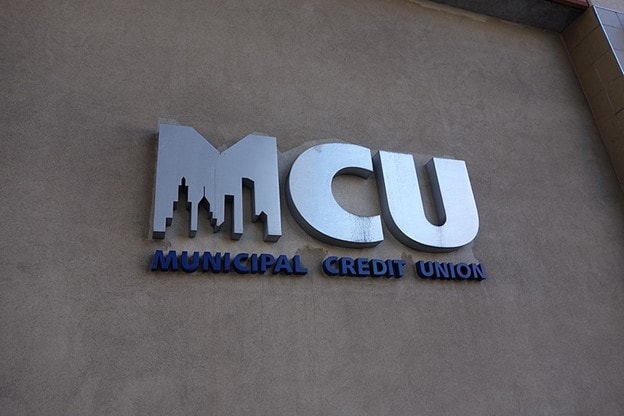 photo source: Wikimedia Commons
Municipal Credit Union is state-charted, offering financial services for municipal workers in NYC since 1916. It was the brainchild of John Purroy Mitchel, then-mayor of New York City, to offer a credit union for city workers to receive and pay for loans without relying on local loan sharks for services.
Municipal Credit Union has $2.68 billion in assets as of 2018, collected from 435,000 members and serviced in 18 branches in the metro New York area.
Did you know?
Municipal Credit Union has a troubled history. In 1977, the organization was seized by the New York State Banking Department, citing corruption. In 1986, Hyfin Credit Union was charged with embezzlement and fraud and merged with Municipal. In 2001, an error in the credit union's computer allowed its members to withdraw more than the money in their accounts. As a result, over $15 million was stolen from MCU by its own patrons. In 2018, the credit union's CEO, Kam Wong, was arrested for embezzlement and insurance fraud.
---
2. Holyoke Credit Union
Location: Holyoke, Massachusetts
Founded: 1911
Assets: $238.68 million

photo source: Wikimedia Commons
Holyoke Credit Union in Massachusetts was founded in 1911 as Notre Dame du Perpetual Secours Credit Union of Holyoke. It was established to encourage French-Canadian parochial schools in Holyoke to seek financial services. The name was changed to the simpler one in 1918 and no longer serves only schools. Anyone in the Hampshire and Hampden counties can use its services.
Did you know?
French Canadians have a long history in New England. Many even fought in the Revolutionary War, after which Congress granted them land near Lake Champlain. This early period does not have many recorded statistics in terms of population, however, by 1911, an effort by the local Catholic authorities had built enough French parishes and schools to warrant this credit union for their employees.
---
1. St. Mary's Bank
Location: Manchester, New Hampshire
Founded: 1908
Assets: $1 billion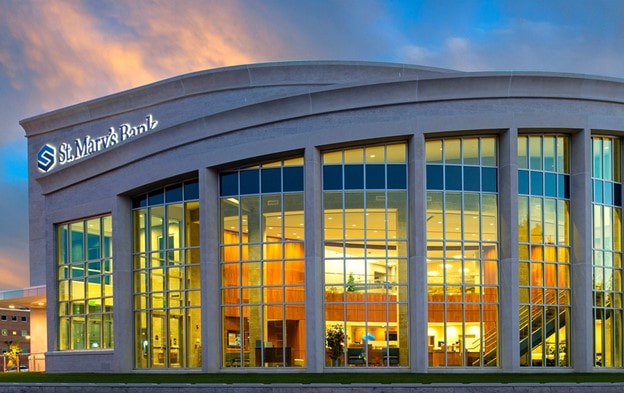 photo source: stmarysbank
The oldest United States credit union is St. Mary's Bank. St. Mary's Bank was founded in Manchester, New Hampshire in 1908 and expanded to 12 locations. It now has assets in excess of $1 billion. Unlike most credit unions, St. Mary's Bank serves not only the workers and residents in the Manchester area but anyone in the United States with a valid residence.
The credit union was founded by Monseigneur Pierre Hevey, who was a pastor at Sainte-Marie's parish. When it opened, St. Mary's Bank was called "La Caisse Populaire" or "The People's Bank." Its charter established the standards of credit unions that would persist to this day, including cooperative ownership. For $5, St. Mary's was open to any community member to become a member and begin storing their savings, even children. This money was then lent back out to people for starting businesses or building homes.
Did you know?
The first credit union in the United States began conducting transactions from a house (that of Joseph Bolvin, the first St. Mary's president). The staff was composed of volunteers and the money was kept in a simple metal box. By 1923, the bank had acquired more than $1 million in assets.
---
The Takeaway
The oldest credit unions in the United States represent institutions that have always thrived on community engagement. Credit unions provide workers and residents the opportunity to buy houses, take out loans, and escape dire financial straits without groveling to loan sharks or large banks. These eight credit unions represent the most venerated institutions dedicated to this goal.
OTHER POSTS YOU MAY BE INTERESTED IN