Banking has been a part of life since the early days of human civilization as ancient merchants made loans of grain to farmers and traders who carried goods between cities. This type of trading was known as the barter system and it was the precursor to the world's earliest banks.
The prototypes for modern banking originated in the medieval and early Renaissance periods of Italy. Around this time, one of the most famous banks in history, Medici Bank, was established. Although these early banks no longer exist, the banks on this list have been in continuous operation for several centuries.
The oldest bank on this list existed at the same time as the famous Medici Bank, which shut down in 1494.
7. Coutts
Year Established: 1692
Location: London, England
Still in Operation: Yes
Number of Locations: 28 total domestic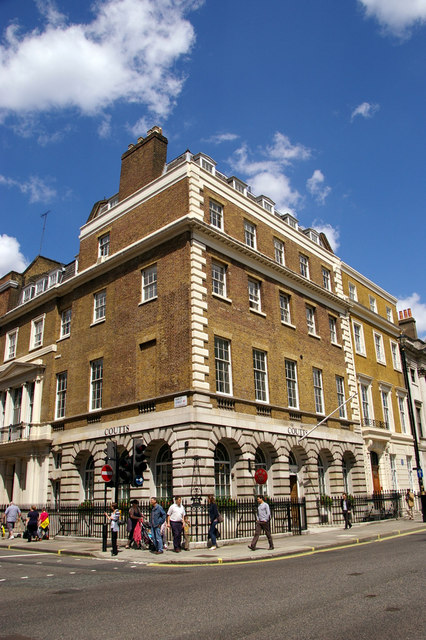 photo source: Geograph
Coutts is another English bank that dates back to the 17th century. The bank — which was originally a goldsmith-banker's shop — was formed in 1692 by John Campbell, a young Scottish goldsmith-banker.
After Campbell died in 1712, he left the business to his family and in 1755, his granddaughter, Polly, married a merchant and banker named James Coutts.
When both Polly and her father died in 1760, the bank and most of the Campbell fortune was left to James, who named the bank after himself.
Since 2000, Coutts has been owned by the Royal Bank of Scotland (RBS). In an effort to focus its efforts in the U.K., RBS sold Coutts International to Union Bancaire Privée, for an undisclosed amount.
---
6. Barclays
Year Established: November 17, 1690
Location: London, England
Still in Operation: Yes
Number of Locations: 4,750 total domestic and international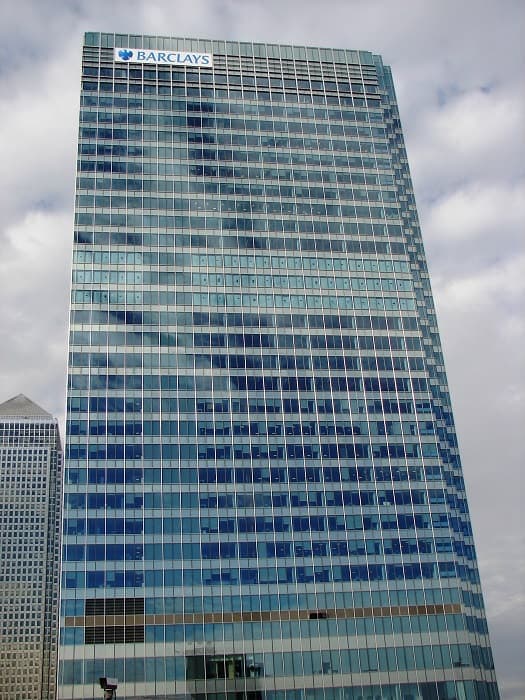 photo source: Wikimedia Commons
Barclays is one of the largest multinational banks in the world and sixth oldest bank still in existence. The bank started out as a goldsmith banking business established by John Freame and Thomas Gould in 1690.
In 1736, James Barclay, Freame's son-in-law, became a partner in the business, which spurred people to refer to it as "Barclays".
In the early 1900s, Barclays began to expand it business by acquiring smaller English banks and continues to do so today.
Due to its large size and global presence, Barclays has been involved with several scandals including accusations of money laundering and tax avoidance in 2009, U.S. electricity market manipulation in 2008, and gold price manipulation in 2008.
---
5. Bankhaus Metzler (Metzler Bank)
Year Established: 1674
Location: Frankfurt, Germany
Still in Operation: Yes
Number of Locations: 10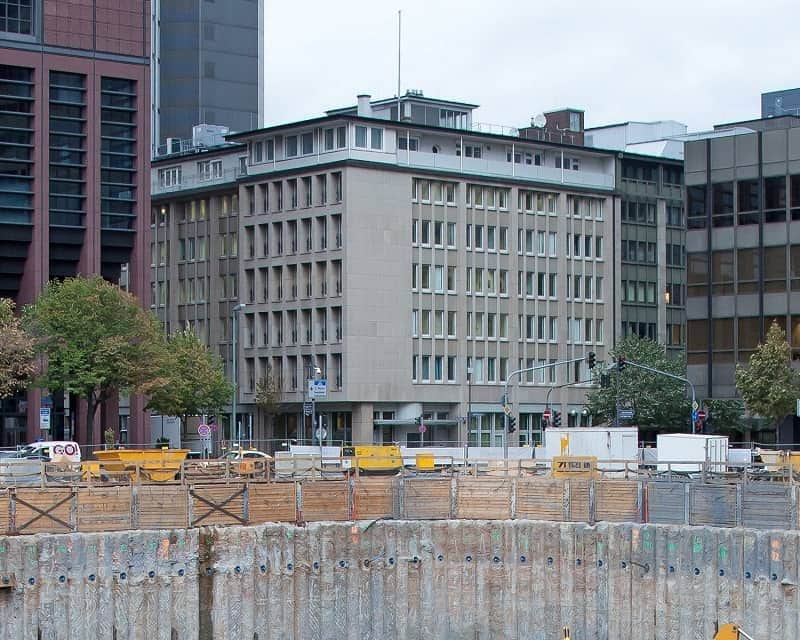 photo source: Wikimedia Commons
Bankhaus Metzler began as a cloth trading business founded by Benjamin Metzler in 1674. Metzler, who was from Saxony, moved to Frankfurt in 1671 and worked for a few years as a bookkeeper in a well known firm of drapers, before establishing his own business.
Around 1760, the company transitioned into a bank and Friedrich Metzler was the first official banker of the family. During the end of the 19th century, the bank focused on providing individual financial services instead of stockbroking.
Today, Metzler provides financial services as a merchant bank, in securities transactions, as an asset manager, and a corporate finance consultant.
---
4. C. Hoare & Co
Year Established: 1672
Location: London, England
Still in Operation: Yes
Number of Locations: 2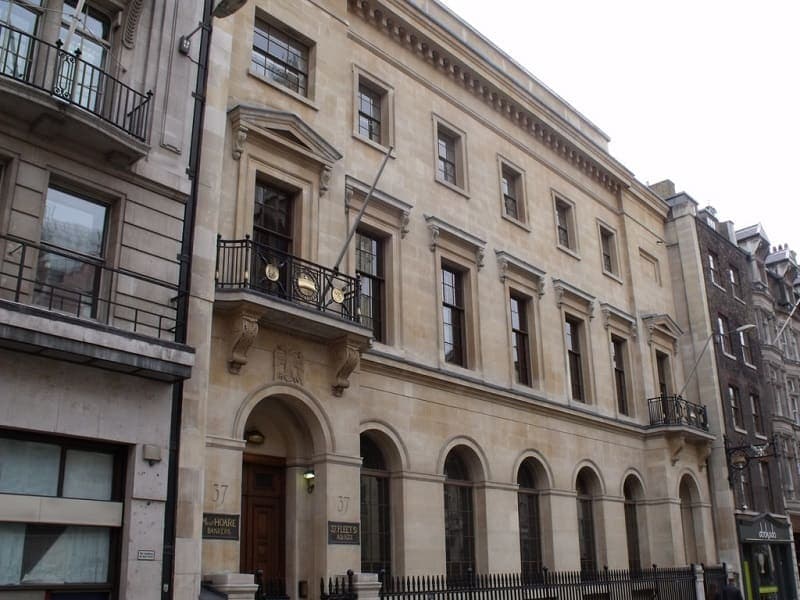 photo source: Flickr
C. Hoare & Co is a small private bank and the oldest located in the United Kingdom. It was founded in 1672 by Sir Richard Hoare and is still owned by his family, with his 10th and 11th generation descendants managing the bank's operations. The bank services high-net-worth clients and provides them with loans, mortgages, savings accounts, and tax and estate planning services.
During the 18th century, the bank introduced many aspects of modern banking, specifically, printed checks.
As England's oldest bank and one of its most prestigious, C. Hoare & Co has had many famous clients including Lord Byron, Jane Austen, Eton College, and Catherine of Braganza — who was the wife of King Charles II.
You can check out our article on the Oldest Banks in the United States by Oldest.org.
---
3. Sveriges Riksbank
Year Established: 1668
Location: Stockholm, Sweden
Still in Operation: Yes
Number of Locations: N/A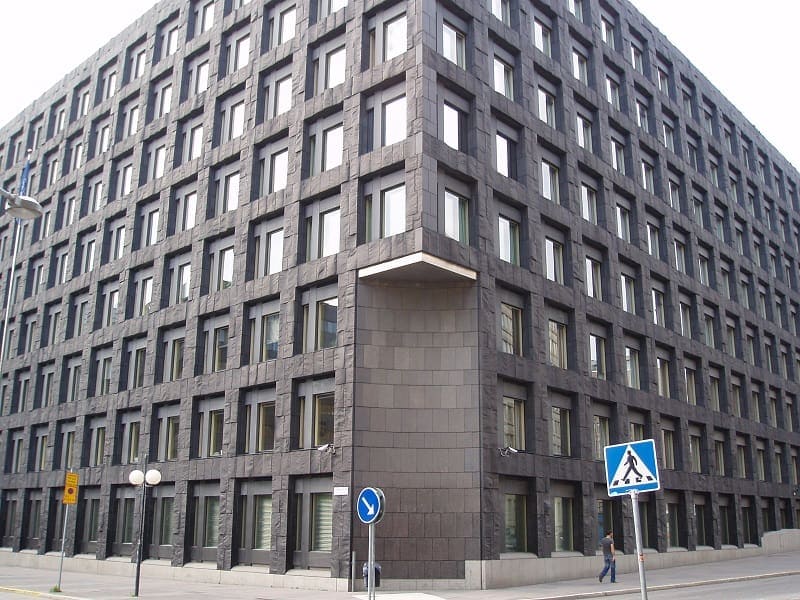 photo source: Wikimedia Commons
Sveriges Riksbank, commonly called Riksbanken, is the central bank of Sweden and the third oldest bank in continuous operation — it is also the world's oldest central bank.
The bank was established in 1668 under the direct control of the Riksdag of Estates (Sweden's highest authority after the king at the time) to prevent the king from interfering with the bank's affairs.
Sweden's previous bank, the Stockholms Banco, failed under the king's control because it issued too many notes without proper collateral. In 1866, the bank received its current name, Sveriges Riksbank, after a new national legislature was established.
Following the global financial crisis of the early 2000s, the bank closed all of its branches in Sweden and outsourced the handling of coins and bills to a private company.
---
2. Berenberg Bank (Joh. Berenberg, Gossler & Co. KG)
Year Established: 1590
Location: Hamburg, Germany
Still in Operation: Yes
Number of Locations: 13 total domestic and international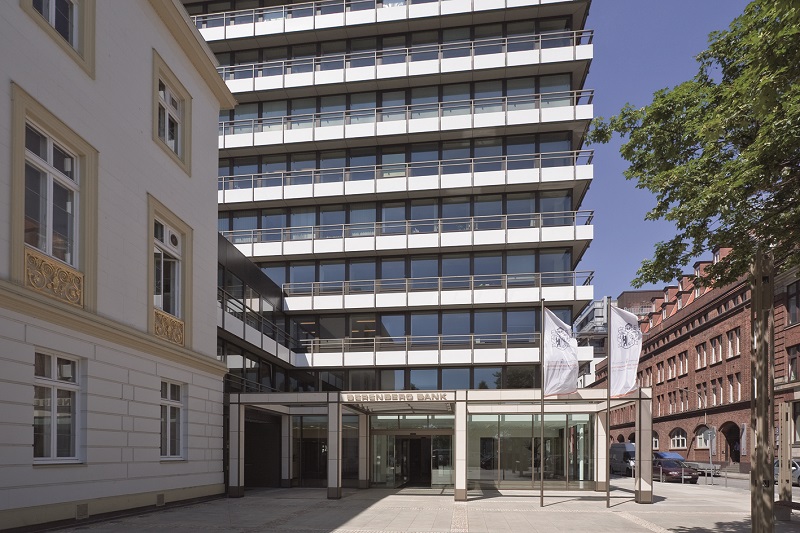 photo source: Wikimedia Commons
Berenberg Bank, which is legally known as Joh. Berenberg, Gossler & Co. KG, is the world's oldest merchant and private bank and has operated continuously since it was founded in 1590 by the Berenberg/Gossler family. The bank has never changed its legal identity or name and is still owned by a descendant of the original founders.
It is named after Johann Berenberg and his son-in-law Johann Hinrich Gossler — before they became merchant bankers, the Berenbergs were cloth merchants.
The bank's logo, which has never been changed, combines the coat of arms of the Berenberg (the bear) and Gossler (the goose foot) families.
---
1. Banca Monte dei Paschi di Siena
Year Established: March 4, 1472
Location: Siena, Italy
Still in Operation: Yes
Number of Locations: 2,032 domestic branches; 41 branches abroad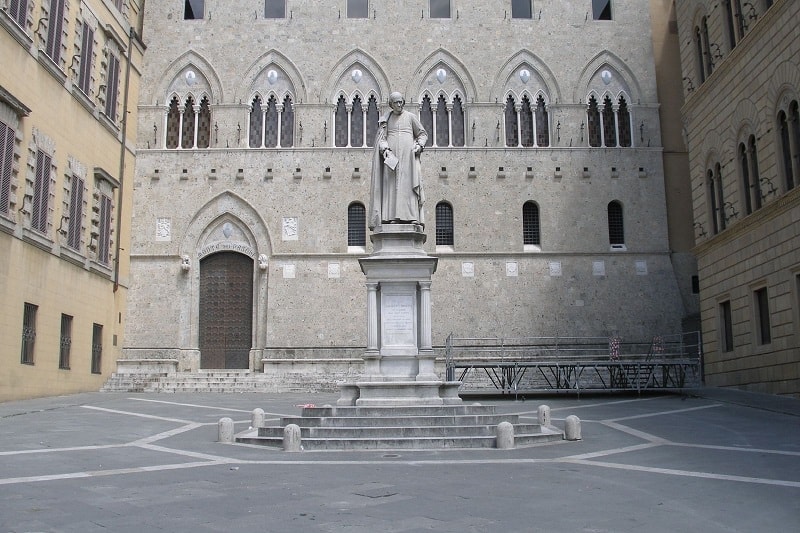 photo source: Wikimedia Commons
Banca Monte dei Paschi di Siena also known as BMPS, is the oldest surviving bank in the world. It was founded in 1472 by order of the Magistrature of the Republic of Siena as the Monte di Pietà and has been in continuous operation since then.
During the 17th and 18th century, after Italy was unified, BMPS expanded its operations throughout the entire country and offered the very first mortgage loans to Italian citizens.
Today, BMPS is the fourth largest commercial retail bank in Italy. In the the last few years, like several big banks around the world, BMPS has been bailed out by the government in order to avoid a shut down.
OTHER POSTS YOU MAY BE INTERESTED IN