Chevrolet has had a storied history of successes and failures since its first car debuted in 1913. Throughout the years, the motor company has generated cars of all sizes and types for every sort of driver imaginable— not to mention the hundreds of add ons available to deck out anything from a sedan to a pickup truck. Read the list below to learn about Chevrolet's commendable, forgettable and expendable vehicle models that help make the company what it is today.
12. First Generation Kodiak Truck
Year: 1980 – 1989
Cost: Unknown
Number Produced: Unknown
Price Today: avg. $12,500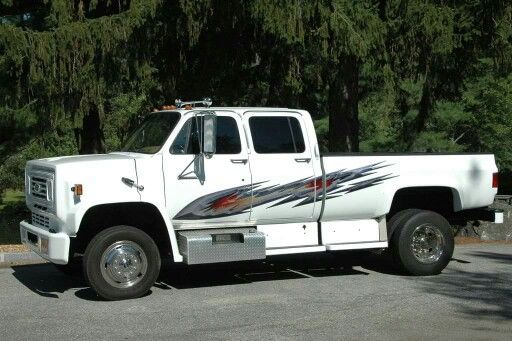 photo source: Pinterest
The Chevy Kodiak, also marketed as the GM TopKick, was massive. Intended for commercial work, the Kodiak featured a Chevy Silverado dual back on the truck bed and either a 6.0-liter V8 or a 10.4-liter turbodiesel V8 engine. The first generation models, which debuted in 1980, featured a full width grille and quad square headlights. It also came in various truck options as well as a school bus.
---
11. Vega
Year: 1970 – 1977
Cost: $2,091 (1971)
Number Produced: Millions
Price Today: avg. $1,854 (1973)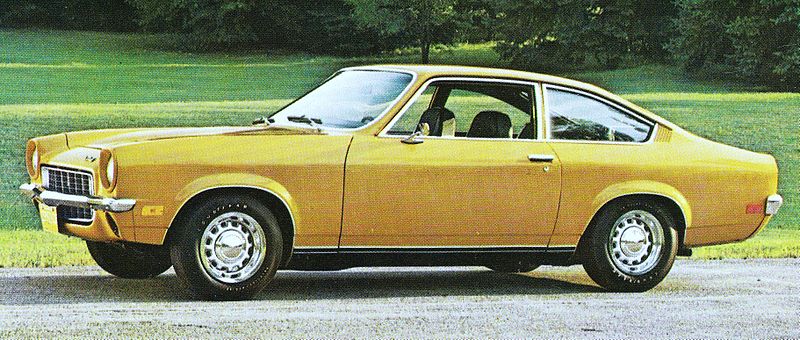 photo source: Wikimedia Commons – Public Domain
Unlike the rest of the cars on this list, the Vega is remembered more for its faults than its attributes. The Vega was supposed to be revolutionary: a small car that weighed less than a ton, had a cheaper price point and an aluminum engine. The reality was less than ideal, unfortunately. The aluminum engine did not allow for Chevrolet's lower price point and weight goals. Despite these initial problems, the Vega's debut met with strong media reception— winning "Motortrend's" 1971 Car of the Year spot. Nineteen seventy two revealed the Vega's issues, including the engine's tendency to explode. By 1977, however, Chevrolet worked out the kinks, creating a safe car.
---
10. Corvair Greenbrier Sportswagon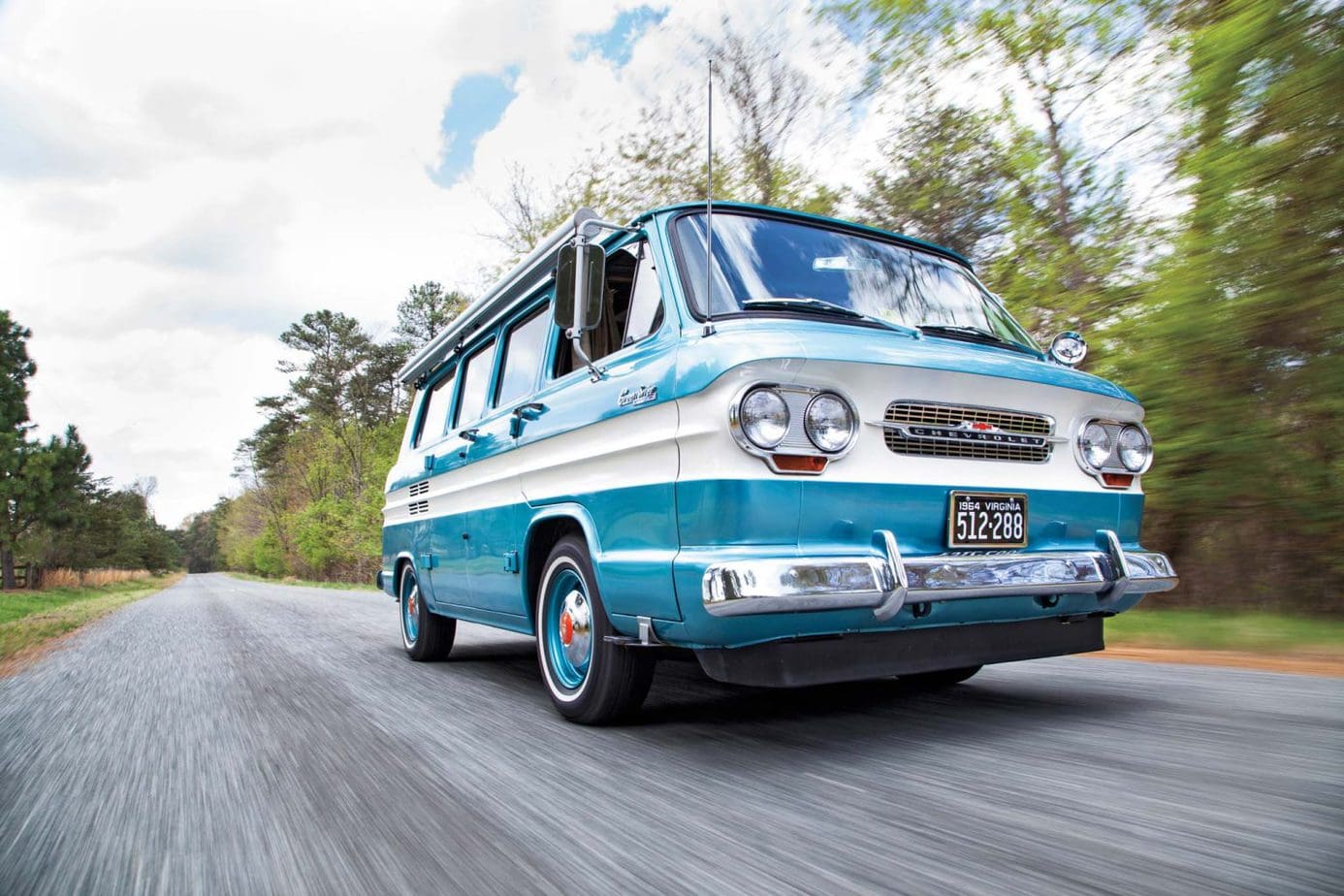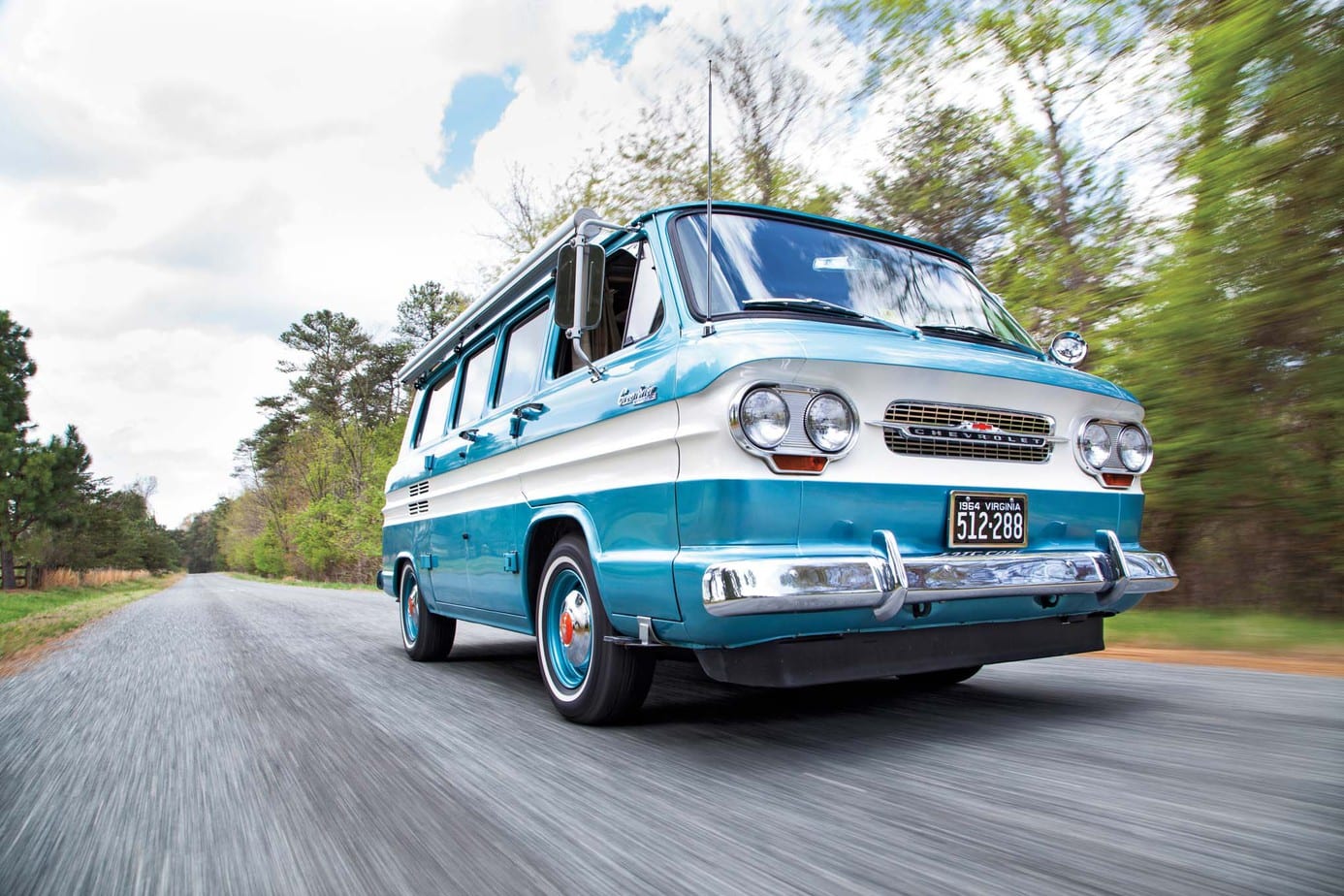 photo source: Motortrend
A surge in camping interest in the 1960s made the Corvair Greenbrier, the first American minivan, a no brainer. The Corvair product line won "Car of the Year" in 1960 for its various options, including the wagon, sedan, coupe, and convertible styles. The Corvair Greenbrier was praised for its comfortability and versatility while traveling and camping. It featured low floors and tall, wide doors as well as strong construction overall. Its engine power improved especially in 1964, going from 80 horsepower to 95. Drivers could outfit the vehicle with different camping add ons like screens, bunk beds, curtains, and a rooftop tent.
---
9. C/K Pickup
Year: 1960 – 1966
Cost: $2,066 (1966)
Number Produced: About 3 million
Price Today: avg. $37,360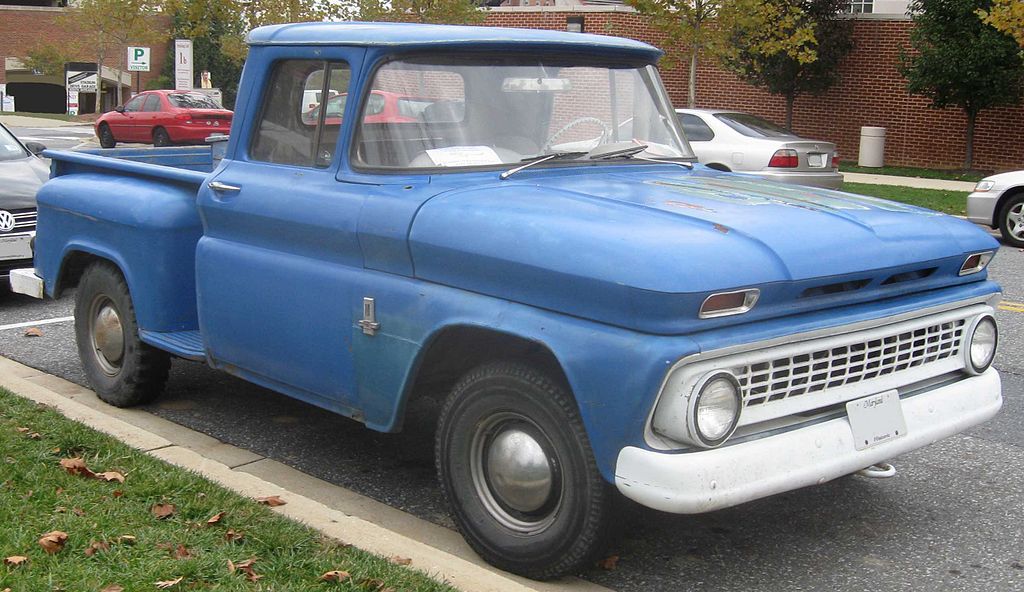 photo source: Wikimedia Commons- Public Domain
As with its 1941 pickup, Chevrolet designed the C/K Pickup with utility at the forefront. Rather than a V8, the original had an inline six engine and the only add on available was a deluxe heater. However, the trucks did feature an independent front suspension and a new X shaped frame that cut the vehicle's height by seven inches. The 60s were a golden era for Chevy's pickup sales as the company saw record numbers in 1964, 1965 and 1966.
---
8. El Camino
Year: 1959 – 1961
Cost: $2,352 (1959)
Number Produced: 36,409
Price Today: avg. $27,119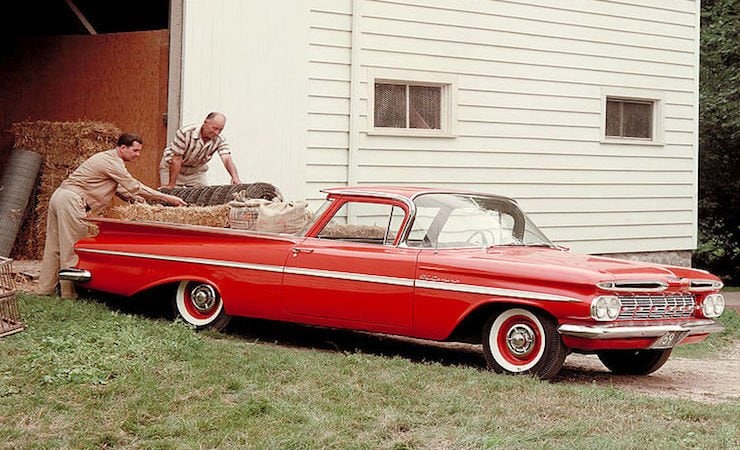 photo source: hhclassic.com
Chevrolet's first attempt at the El Camino was short lived. Built to challenge Ford's Ranchero, the El Camino was a coupe built from the body of the Brookwood Station Wagon, another Chevrolet vehicle. It featured an open trunk on an average car's body— leading to a debate about whether or not the vehicle is, in fact, a truck. Unfortunately for Chevrolet, the Ranchero outlasted its competition. After the first iteration, Chevrolet returned to the El Camino in 1964 and continued to produce the model (with various modifications) until the late 80s.
---
7. Two Ten Townsman
Year: 1953 – 1957
Cost: $2,456 (1957)
Number Produced: 127,803
Price Today: avg. $26,475 (1957)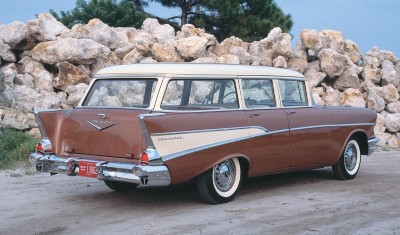 photo source: Howstuffworks.com
The Townsman is considered a mostly forgettable part of Chevrolet's history, helped by the fact that it was named for the Bel Air and Two Ten series after its debut. Townsman came to refer to a four door, six passenger car at Chevrolet. The Two Ten series was the most popular version of the Townsman, with over 100,000 models produced. It came in multiple color options and had the option to add an AM radio.
---
6. Bel Air
Year: 1950 -1957
Cost: $2,290 – $2,760 (1957)
Number Produced: 564,532 (1957)
Price Today: $75,736 (1957)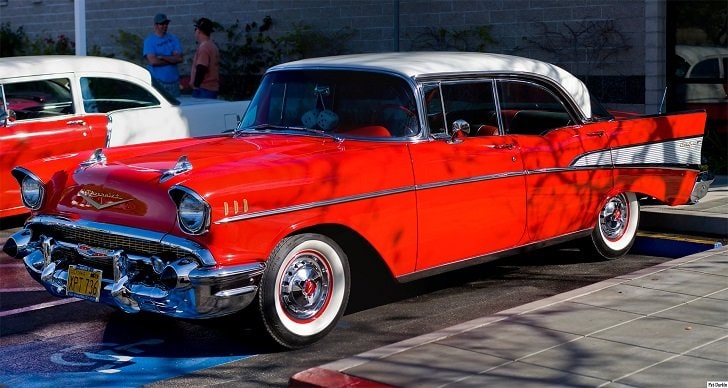 photo source: hhclassic.com
Chevy produced the Bel Air series for seven years, adding various improvements with each iteration. The original Bel Air was built with the intention to see how customers responded to the model style, which had failed in the past. Luckily for Chevy, the Bel Air was well received and the complete version released in 1953 with chrome detailing on the front of the car. The second generation of the Bel Air left the car with a Ferrari-style front grille as well as the option for air conditioning. In 1956, seat belts were added as an option, but few drivers opted for them. The 1957 Bel Air was the most popular model and remains so among car enthusiasts—costing more than $100,000 in some cases.
---
5. AK Pickup
Year: 1941 – 1947
Cost: $600 (1941)
Number Produced: Unknown
Price Today: avg. $16,533 (1941)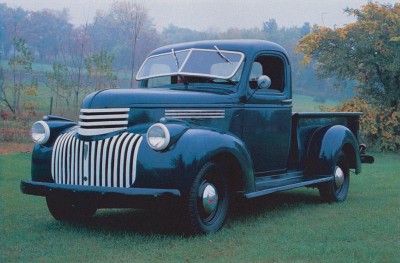 photo source: Howstuffworks.com
The AK Pickup demonstrated Chevrolet's pointed interest in trucks, probably a result of WWII since many car companies sent vehicles overseas to help with the war effort. The AK was more versatile and lighter than previous Chevrolet trucks. While there were a few options for the AK pickup, the standard offered a six cylinder engine with 90 horsepower. It also featured a crank open windshield and metal framed doors, new additions to Chevrolet cars.
---
4. Series AB National
Year: 1928
Cost: about $585
Number Produced: 347,000
Price Today: $5,850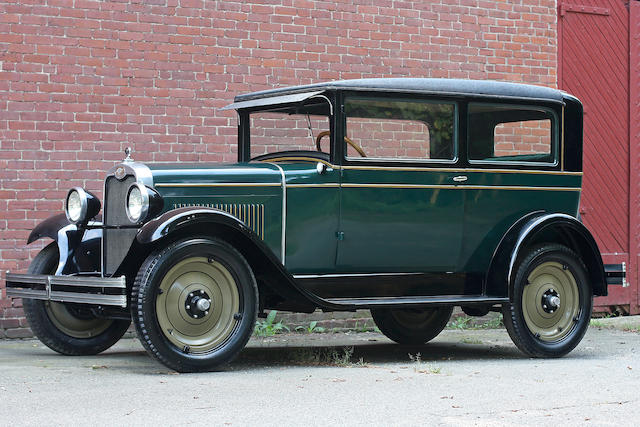 photo source: n/a
In 1928, Chevrolet redesigned their cars, making them generally larger. The Series AB National came with a vacuum wiper, a rearview mirror, stop light, parking light, door pockets, and a gas gauge. It was also the last Chevrolet car with a four cylinder engine since the company began using six cylinders the following year. Most notably, Chevrolet outsold Ford with this redesign.
---
3. Superior K
Year: 1925 – 1926
Cost: $525 (1925)
Number Produced: 519,229
Price Today: average is $17,000
photo source: Streetside Classics
The Superior K was Chevrolet's attempt to match (and, potentially) surpass Ford sales after the rival brand's success with the Model T. The Superior K, part of the Superior series, had 26 horsepower, as compared to the Model T's 20 horsepower. The Superior K also used a modern transmission while Ford continued to use the same type of transmission it had in Model Ts since 1908. The Series K roadster and touring cars featured wood spoked wheels while the sedans and coupes had steel disc wheels. All in all, Chevrolet met its goal, becoming a formidable competitor against Ford.
---
2. Series 490
Year: 1915 – 1923
Cost: $490 (1915) and $510 – $875 (1923)
Number Produced: 62,898
Price Today: $12,250 (1919)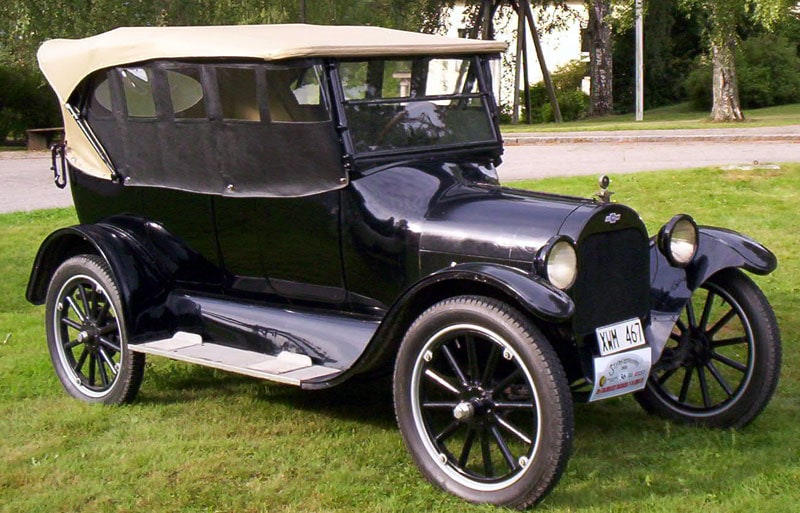 photo source: Lglswe via Wikipedia
Named for the $490 price tag of its two original models, the Series 490 gave motorists customizable options. Drivers could choose between a roadster, meaning an open top vehicle with two seats, and a touring car, a more practical vehicle with room for storage and multiple passengers. The Series 490 wasn't flashy, but centered around function. Each car came with a top, top hoop and windshield. For raised prices, drivers could add electric lighting, spare tires, or other components.
---
1. Series C Classic Six
Year: 1913 – 1914
Cost: $1,258
Number Produced: 5,987
Price Today: Not available for purchase, but you can visit one at the GM Museum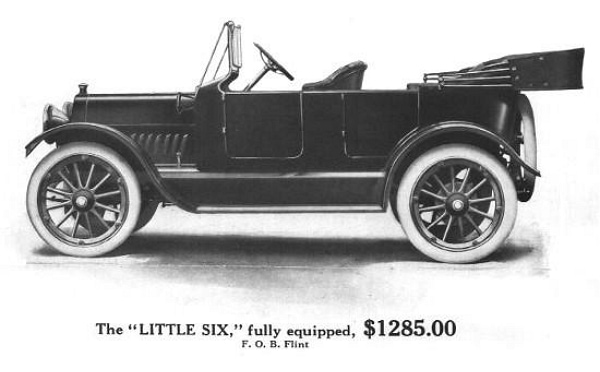 photo source: Fitmycar.com
The 1913 Series C Classic Six was the first car Chevrolet produced. Also known simply as "The Type C," The Series C was originally built as a prototype in 1911 and then put to market in 1913. It was the brainchild of General Motors founders Louis Chevrolet and William Durant, who also formed Chevrolet Motor Car Company in 1911. The Type C had one of the largest displacement engines of the early 20th century and performed quite well. Although a little under 6,000 Type Cs were produced between 1913 and 1914, only two known models remain today.
OTHER POSTS YOU MAY BE INTERESTED IN