The Corvette is a sports car manufactured by Chevrolet. It was originally introduced in 1953 as the lowest model in GM's brand-new Corvette line. The car was designed to compete with Ferrari's popular 250 series, and it was a huge success. The model has gone through many changes over the years, but today it remains one of the most recognizable names in the auto industry.
The Chevrolet Corvette has been one of those cars that people have either loved or hated. The history of the car has been tied around its competition wins, with it being named number one in some decades and not so much in others. If you are fascinated and in love with cars, this article will show you the eight oldest Chevrolet Corvettes in the world.
8. 1997 Chevrolet Corvette (C5)
Year of Production: 1997-2004
Engine Type: 5.7 Liter V8
Price: $2,830-$6,695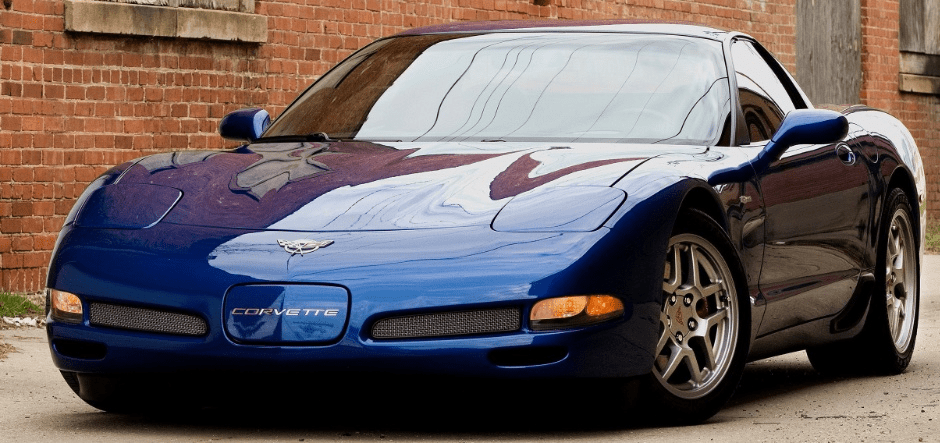 photo source: caranddriver.com
The C5 Corvette has a long history of success, but it does have some flaws. The first generation C5s were known for their problems with thermal management, which caused them to overheat easily. Additionally, there were issues with the fuel system on these models as well—they tended to use diesel fuel instead of gasoline due to its lower cost at the time.
This model saw the introduction of the Chevrolet Corvette C5, a sports automobile. This is the fifth generation of Chevrolet Corvettes that the company has produced and sold. In 2003, a model designated as the 50th Anniversary Edition was created to commemorate 50 years of Corvette manufacture.
In May 2002, the 50th Anniversary Edition Corvette was selected to set the pace for the Indy 500 event. A coupe or convertible version of the 50th anniversary was available, both with red metallic paint and shale two-tone leather trim. The appearance was finished off with unique aluminum wheels, trim, and emblems.
Did You Know?
The 1997 Corvette introduces a number of first-time high-tech improvements, including a composite intake manifold and black lighting for the instrument panel.
---
7. The 1983 Chevrolet Corvette (C4)
Year of Production: 1983-1996
Engine Type: 5.7L V8 5MT (305 HP).
Price: $6,100-$9,000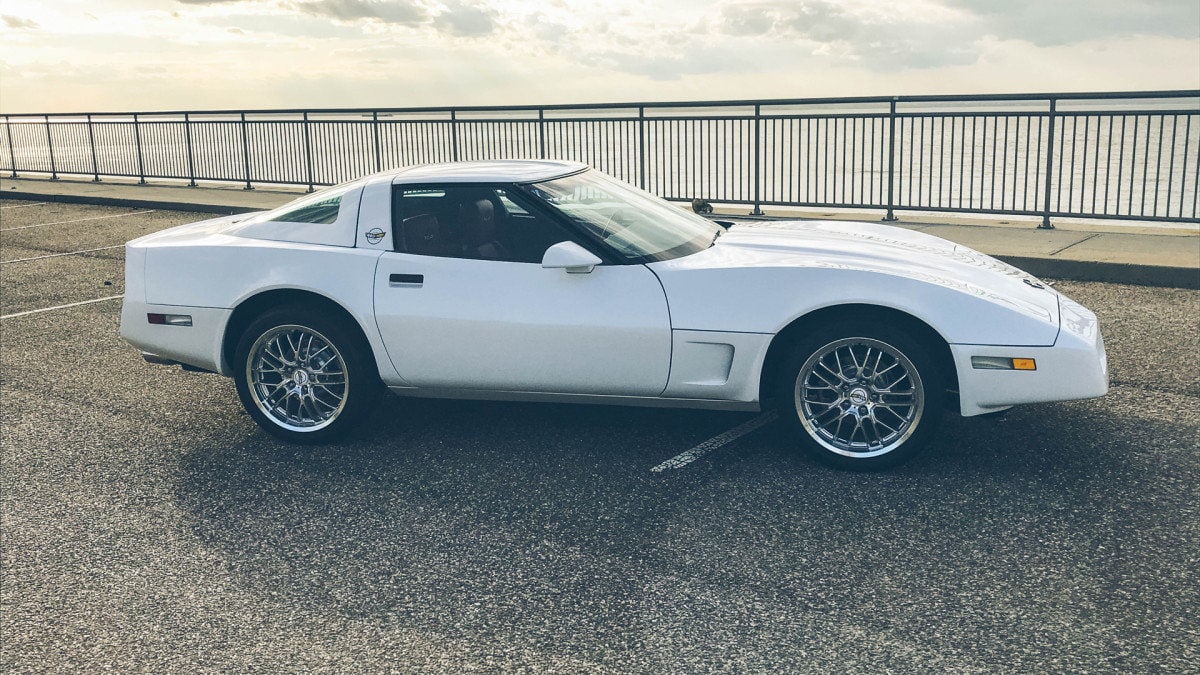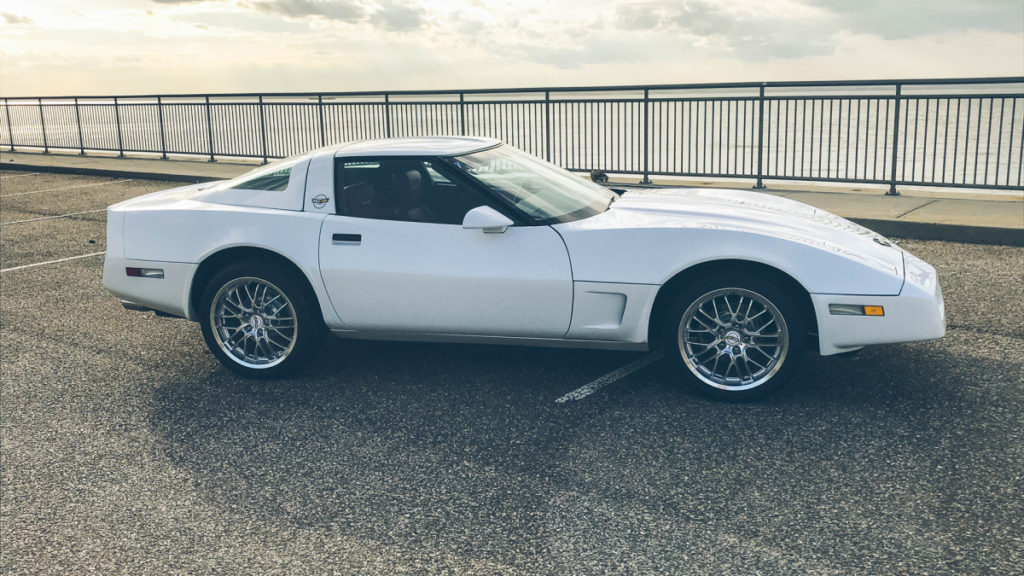 photo source: history.com
The 1983 Chevrolet Corvette (C4) was the first C4 model released by General Motors. It featured many improvements over previous years, including a redesigned exterior and interior, as well as a powerful engine.
The National Corvette Museum in Kentucky may impress even casual auto enthusiasts with its collection of rare production vehicles, vintage racing, and intriguing concept cars. In fact, a model from the fourth design generation of the Corvette, known as the "C4" among Corvette insiders, that was on show and appeared unremarkable in plain white, may hardly rouse a pulse amid all that automotive glitz.
Did You know?
The 1983 Chevrolet Corvette (C4) was the first great classic car to feature a 305 horsepower small block V8 engine with hydraulic lifter suspension, six-speed manual transmission, and 4500 lb with a curb weight and fully independent suspension.
---
6. 1968 Chevrolet Corvette (C3)
Year of Production: 1968-1982
Engine Type: 327 V-8 Turbo-Fire 300-hp 4-speed (man. 4)
Price: $4,320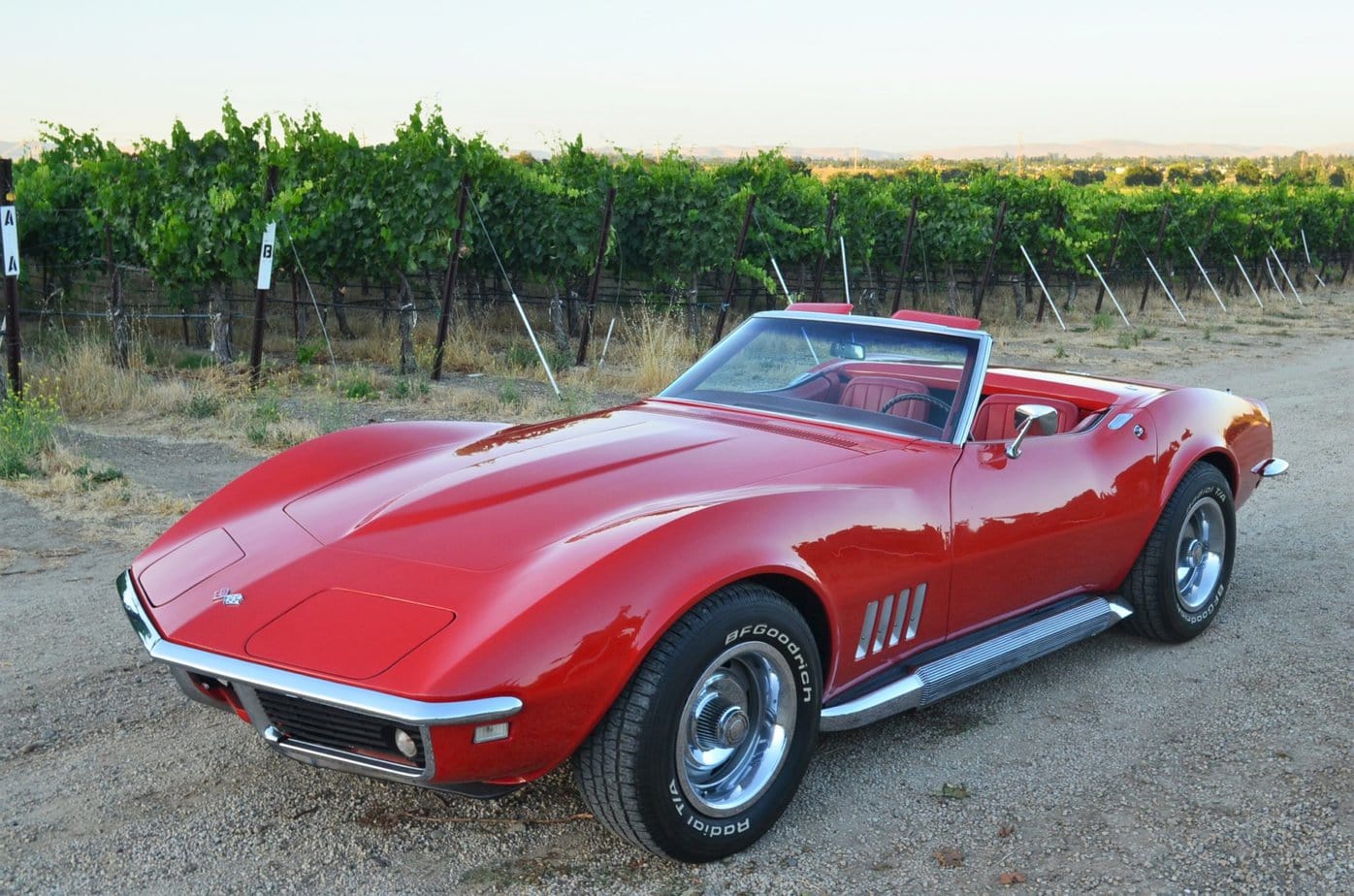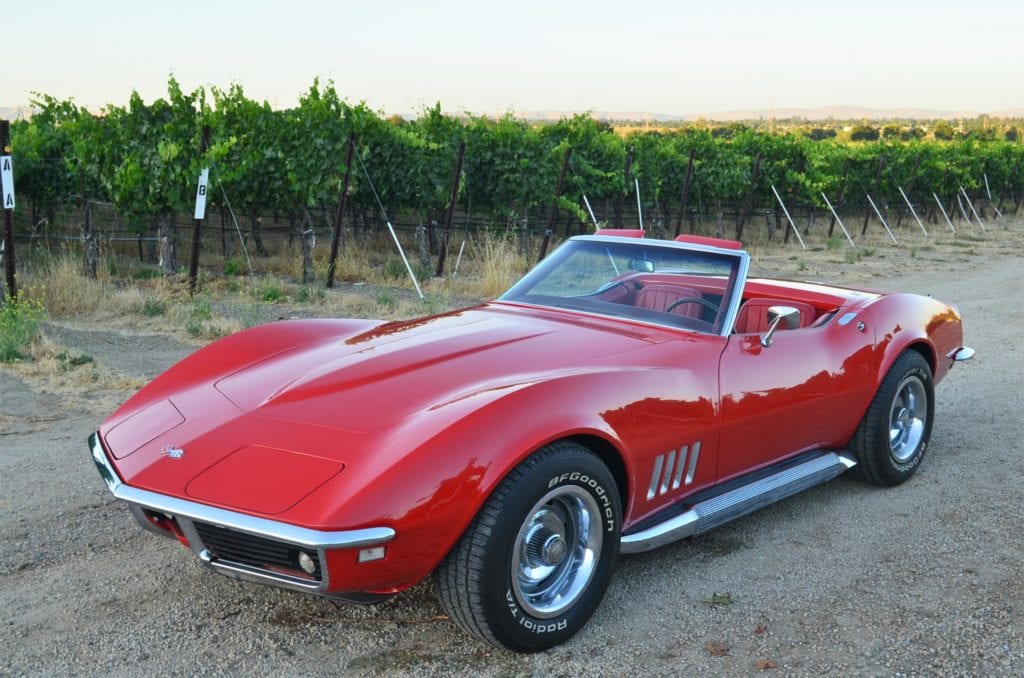 photo source: classiccarsltd.com
The Chevrolet Corvette C3 is a sports automobile that was inspired by Chevrolet's "Mako Shark." which was built between 1968 and 1982 and was developed by Larry Shinoda. This is the third generation of Chevrolet Corvettes that the company has produced and sold.
Gradually, over the generations, fashion evolved. The front chrome bumpers were replaced with a "5 mph" bumper made of urethane compound in 1973, but the rear chrome bumpers remained. The last Corvette model year with chrome bumpers was 1973.
In 1974, the rear chrome bumpers were also switched to urethane. The convertible model was discontinued in 1975, and a glass bubble back window debuted in 1978. The Corvette underwent an integrated aerodynamic overhaul in 1980, which significantly reduced drag.
Did You Know?
The Corvette C3 stood apart from the rest of the Corvette lineup because of its distinctive split rear window design.
---
5. 1965 Corvette Mako Shark II
Year of Production: 1965
Engine Type: Mark IV, V8
Price: $2,650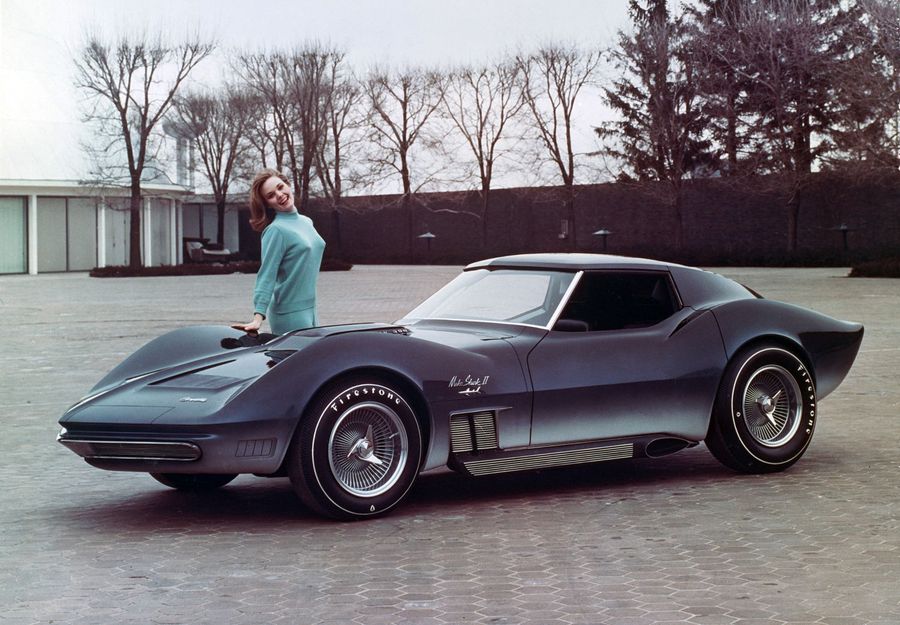 photo source: hmn.com
A Bill Mitchell-created concept made its debut at the New York Auto Show in April 1965. This automobile, known as the Mako Shark II, would go on to forecast not only the shape of the third-generation Corvette but also an astounding number of features that would ultimately come on other cars, even though no one in attendance could have known it at the time.
The second-generation Corvette's look was predicted by the design of the original Mako Shark, which also had lines allegedly inspired by deep-sea creatures. This was acknowledged by the design's use of the same blue-fading-to-gray color as on the original Mako Shark concept, but other than that, there were no real exterior parallels.
Did You Know?
The design that made its premiere in New York was nothing more than a rolling, non-functional show car; ultimately, just two Mako Shark II cars were built.
---
4. Chevrolet Corvette 1963 C2 Stingray
Year of Production: 1963
Engine Type: LT2 V8
Price: $119K (on average)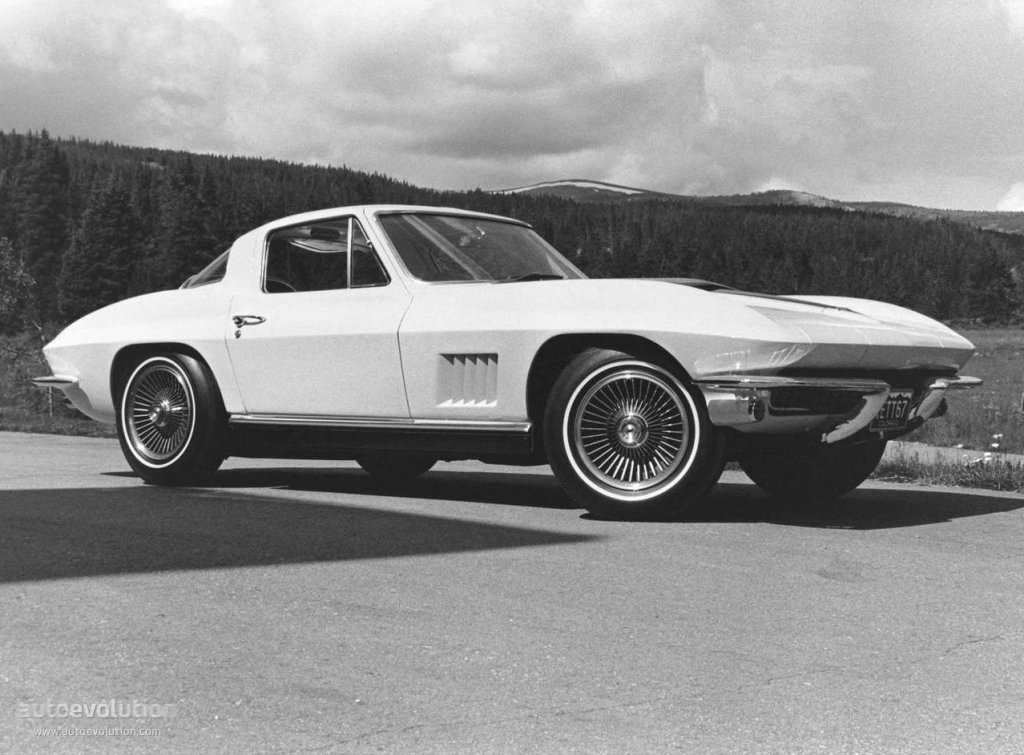 photo source: autoevolution.com
In production from 1963 to 1967, the second-generation Corvette was known as the StingRay. Zora Arkus-Duntov and Bill Mitchell, two designers/engineers who worked on a limited number of experimental and prototype machines that ultimately formed this specific automobile, worked on them at the conclusion of the C1 manufacturing cycle.
The vehicle enjoyed immediate commercial success. There was little doubt the second-generation Corvette would be a success given its enhanced and reimagined design from the C1 and the outstanding improvements made to the car's performance. and handling.
However, no one could have predicted that the sports vehicle created by Mitchell's brilliant design and Duntov's engineering prowess would wind up being as well-liked or as prosperous as the 1963 Corvette was.
Did You Know?
Only 199 of the 21,513 Corvettes produced in 1963 were equipped with the Z06 engine.
---
3. 1961 Mako Shark Concept
Year of Production: 1961
Engine Type: 427 cubic inch ZL-1 Chevrolet V8
Price: $2,850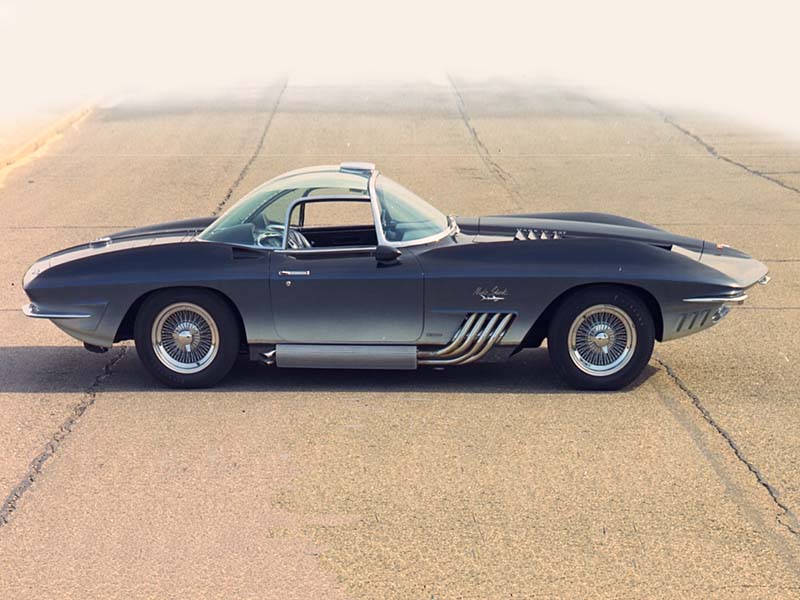 photo source: supercars.net
The experimental Mako Shark Corvette exhibition car from 1961 was inspired by William L. Mitchell's capture of a mako shark off the coast of Florida.
At the time, Mr. Mitchell held the position of vice president of the General Motors Design Center, which is now known as the General Motors Styling Staff. The Mako Shark Corvette was designed to be a race car for drag racing, but it has since become a collector's item because of its iconic design and status as an icon of American culture.
The Mako Shark has been powered by a number of test engines, including a supercharged engine with four side-draft carburetors, a fuel-injected engine, and a V8 engine with two four-barrel carburetors. The current engine is a 1969 427 cubic inch ZL-1 Chevrolet V8.
Did You Know?
Only two of the Mako Shark concepts have ever been produced.
---
2. 1959 Corvette XP-87 Stingray Racer
Year of Production: 1959
Engine Type: Naturally-aspirated V8
Price: $3,875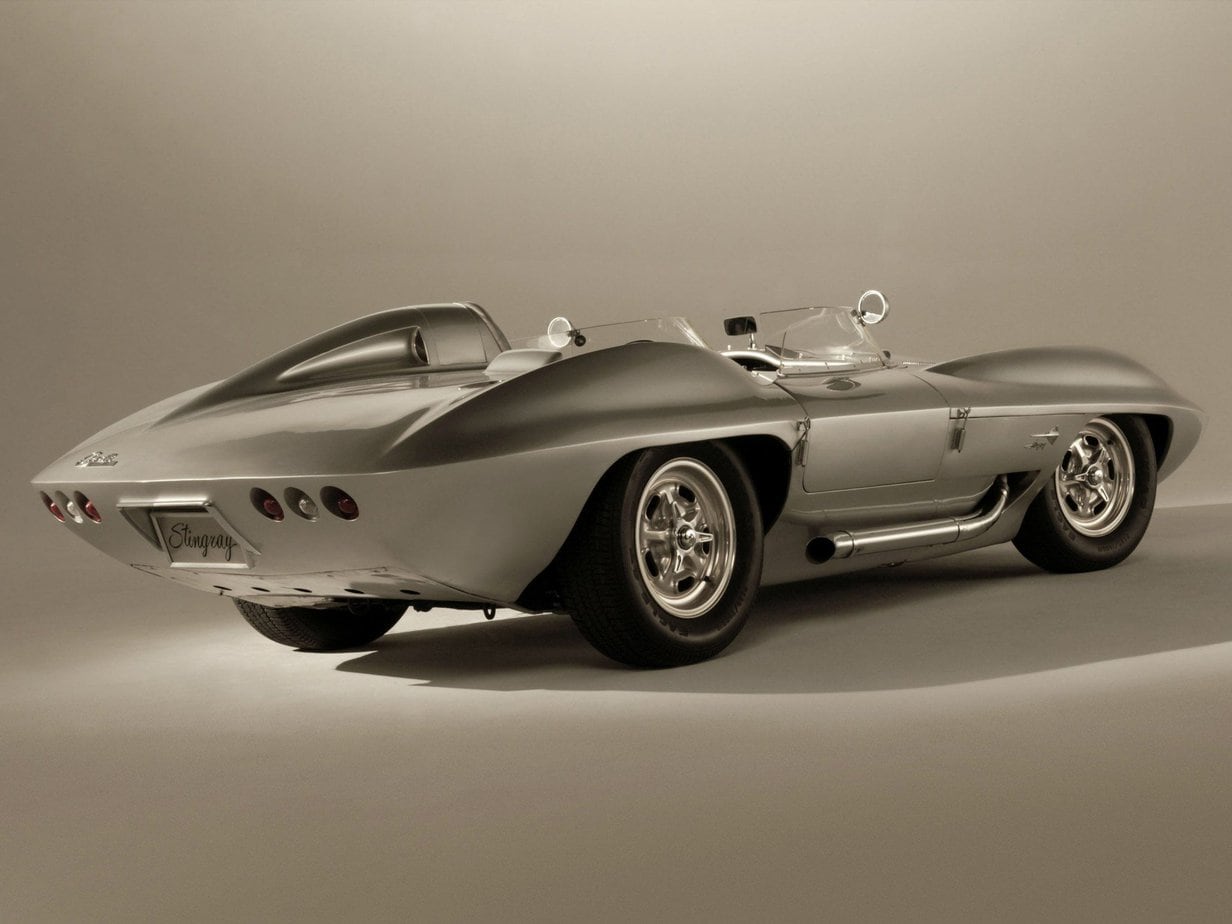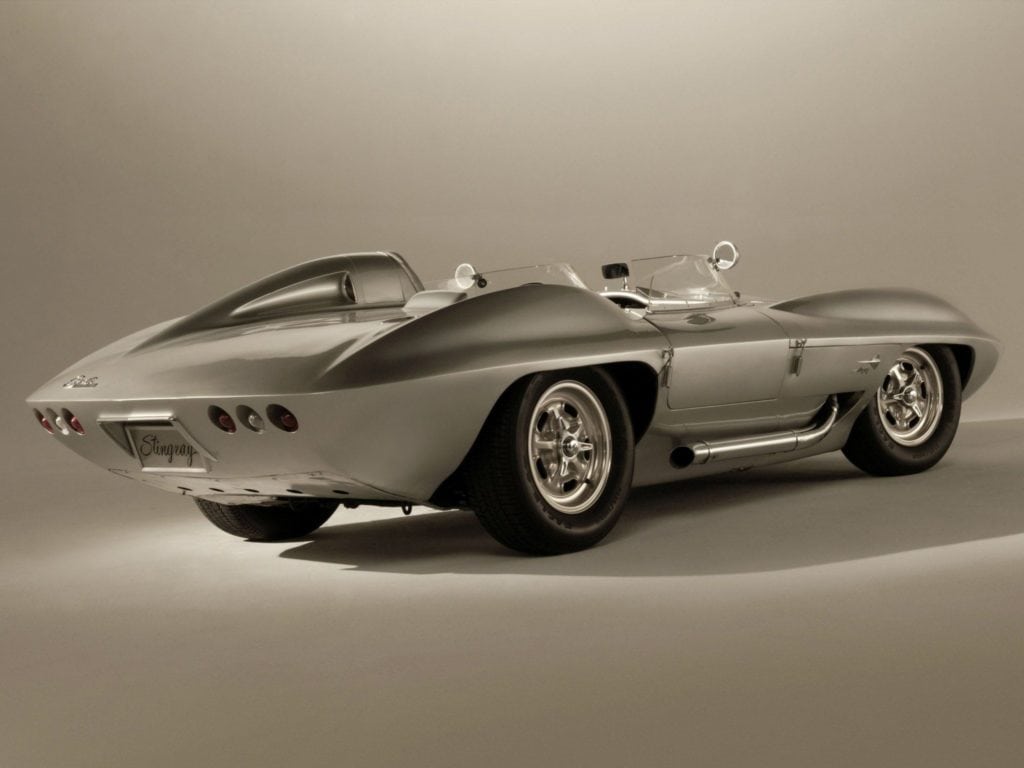 photo source: pinimg.com
It has been almost a human lifetime since this car made its impact on automotive history. The Corvette SS, a vehicle designed to replace GM's factory racer, the SR-2, was how the story of the Stingray began. In order to compete in the Le Mans 24 hours, two SS Corvettes were constructed.
However, the Automobile Manufacturers Association's voluntary ban on manufacturer-sponsored racing caused both of them to be destroyed shortly after.
A next-generation Corvette prototype that was rejected served as inspiration for the finished vehicle, which was developed by newly recruited GM Styling department Chief Bill Mitchell and designer Larry Shinoda. The Corvette SS served as the inspiration for the car's structure and body that covered the engine.
Did You Know?
The 1959 Corvette XP-87 Stingray Racer is a machine of incredible speed and agility, with a sleek look that makes it appear to be floating above the ground.
---
1. 1953 Chevrolet Corvette C1
Year of Production: 1953-1962
Engine Type: 3.8 OHV I-6 "Blue Flame", Normally Aspirated, Water Cooled
Price: $98,833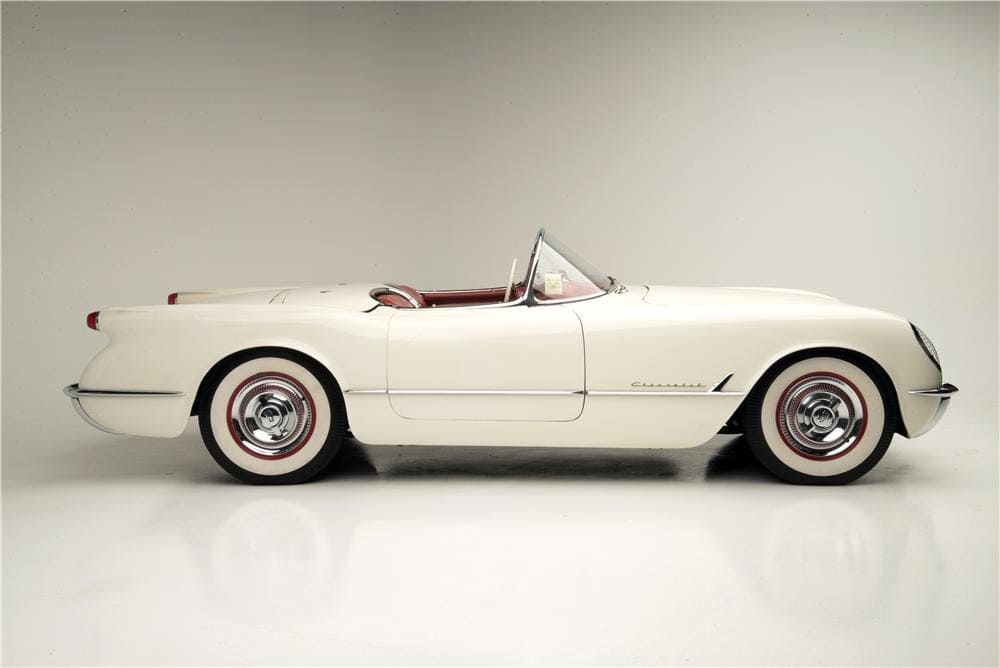 photo source: corvsport.com
The Chevrolet Corvette C1 is the oldest type of corvette ever produced by Chevrolet, with the first 300 'Vettes produced in 1953, which is the first year the model was mass-produced. The C1 was designed with racing in mind, so it was built for speed and performance.
The early Corvettes were powered by a sleek V8 engine that put out 265 horsepower and could reach 60 mph in just over five seconds. Its styling was sporty and aerodynamic, which made it an attractive option for those who wanted a car that could go fast but didn't look like a rocket.
With the help of chosen VIP first owners of the 1953 vehicles, word-of-mouth marketing for Corvette pre-sales was intended to be conducted. In order to persuade potential purchasers to pay a premium for a car that wasn't yet widely available, it used a marketing campaign that bragged about the vehicle's appearance, performance, and grandeur.
Did You Know?
It could be argued that the 1953 Corvette is now more in demand than it was then. Due to its 300 unit maximum production limit and the fact that it was first produced in 1953, the first Corvette is one of the rarest and most valuable Corvettes ever produced.