The first automobile was made in 1808, more than a whopping 200 years ago. It was fueled with hydrogen and ran on an internal combustion engine. Suffice to say that the car industry has come a long way since then, but some old companies have stood the test of time. Here are the nine oldest car brands and companies that are still manufacturing vehicles today!
9. Cadillac
Year founded: 1901
Founders: William Murphy, Lemuel Bowen, Henry M. Leland
Country: United States
Area served: United States, Canada, Mexico, Europe, Middle East (except Iran), China, Taiwan, South Korea, Japan
image credit: Car Logos
Believe it or not, the Cadillac brand would likely not have come to be if not for Henry Ford. In 1901, Henry Ford founded the Henry Ford Company, which was his second attempt at creating an automobile manufacturer. He left the company due to disagreements with financial backers Lemuel Bowen and William Murphy, taking his name with him.
Murphy and Bowen brought in Henry Leland to appraise the abandoned factory. Initially, Murphy and Bowen wanted to sell the factory and its equipment, but Leland convinced them to continue the manufacturing business. The group renamed the company Cadillac in 1902.
In 1909, General Motors acquired Cadillac. By this point, Cadillac had become renowned for selling luxury vehicles.
Cadillac was the first American car company to win the Royal Automobile Club of the United Kingdom's Dewar Trophy in 1908 and did so again in 1912. Today, they have won five Motor Trend Car of the Year awards.
---
8. Fiat
Year founded: 1899
Founder: Giovanni Agnelli
Country: Italy
Area served: Worldwide, except Canada, Australia, and New Zealand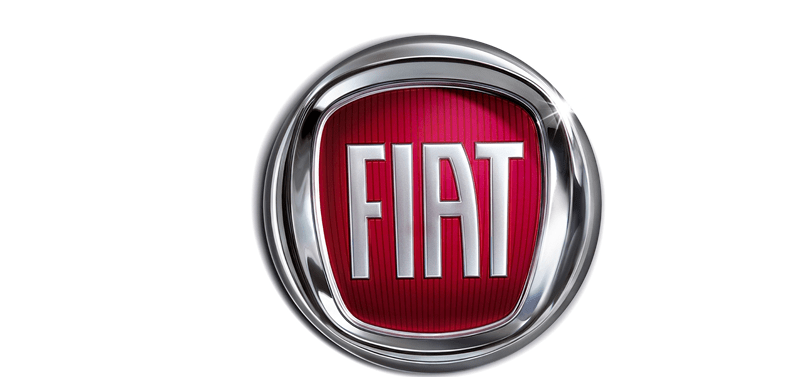 image credit: Car Logos
With the full name Fabbrica Italiana Automobili Torino, which directly translates to Italian Automobiles Factory, Turin, Fiat had privileged beginnings at the hands of a board of directors. The first Fiat car was made in 1899, the same year the company was founded.
Fiat's most popular cars often fall into the city car and supermini categories. They began working on electric vehicles in 1970. Apart from automobiles, Fiat has also taken part in weapon manufacture.
Fiat now owns Chrysler Automobiles, and the two merged to form Fiat Chrysler Automobiles in 2014. They have won 12 European Car of the Year awards, which is more than any other car or vehicle production company has ever won.
---
7. Renault
Year founded: 1898
Founders: Louis Renault, Marcel Renault, Fernand Renault
Country: France
Area served: Worldwide (118 countries)
image credit: Car Brand Names
Founded as Société Renault Frères, this company was launched in 1898 by brothers Louis, Marcel, and Fernand Renault. Louis, an engineer, had designed prototypes prior to the company's founding. After they launched the business, Marcel and Fernand handled business while Louis focused on design.
Renault began to produce its own engines independently in 1903. The company shifted its focus to building trucks, buses, and commercial cargo vehicles before World War I.
Once the war started, Renault built military aircraft engines and ammunition during the first World War. Aferward, the company manufactured agricultural and industrial machinery. Throughout these periods Renault continued to manufacture cars.
Renault has won six European Car of the Year awards, three Autobest Car of the Year awards, and several other national-level awards. The company also participates in motorsports and has backed and been behind several winning teams.
---
6. Land Rover
Year founded: 1896
Founders: Sumner and Spurrier families
Country: United Kingdom
Area served: Worldwide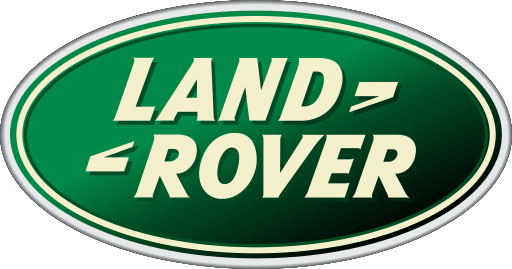 Image Source: Wikipedia
Land Rover traces its history to the Lancashire Steam Motor Company, which was founded in 1896 in England. The company first produced steam lawn mowers, and eventually made its first steam-powered van shortly after. In 1907, they renamed themselves Leyland Motors.
In 1968, Leyland Motors changed its name to British Leyland Motor Corporation Ltd (BLMC) as it merged with British Motor Holdings. It became a state-owned company in 1975 and then once again changed its name in 1986 to The Rover Group. Between those last two events, the Land Rover brand was formed in 1978.
Only a few of the Rover Group's marquee brands survived after the company went defunct in 2000; including Land Rover and Jaguar. Currently, both brands are produced under Jaguar Land Rover.
---
5. Škoda Auto
Year founded: 1895
Founders: Václav Laurin and Václav Klement
Country: Czech Republic
Area served: Worldwide, except North America and Brazil
Image Source: Wikimedia Commons
Škoda Auto was founded as Laurin & Klement in 1895. The company manufactured bicycles, motorcycles, and cars in Mladá Boleslav, Kingdom of Bohemia.
After Škoda began producing cars in 1905, the company quickly became the biggest automobile manufacturer in all of Austria-Hungary.
In 1925, the company was acquired by Škoda Works, an industrial conglomerate. At this time, the company was renamed and rebranded to Škoda Auto. In 2000, it became a subsidiary of the Volkswagen Group.
Today, the company is the biggest and most popular car brand in the Czech Republic.
Škoda is also involved in motorsports. A special car model by this company even broke the Bonneville Speedway world record for fastest car in the world with an engine up to two liters in August 2011, reaching speeds of 227 mph.
---
4. Mercedes-Benz
Year founded: 1883
Founders: Karl Benz and Gottlieb Daimler
Country: Germany
Area served: Worldwide

Image Source: Wikipedia
Technically, Mercedes-Benz wasn't officially founded until 1926. The company was formed when two long-standing automobile manufacturers merged.
Daimler-Motoren-Gesellschaft (DMG) was one of these companies. It was founded by Gottlieb Daimler and Wilhelm Maybach in 1890 and started by producing petrol engines. Daimler and Wilhelm built one of the oldest cars ever. After their company saw success in small race cars, it shifted its focus producing Mercedes models.
Meanwhile, Karl Benz, Max Rose, and Friedrich Wilhelm Eßlinger founded Benz & Companie Rheinische Gasmotoren-Fabrik in 1883. Originally, the company manufactured industrial machines and gas engines.
Later, Benz decided to focus on his true passion — automobiles, or as he called them, "horseless carriages." He made the Benz Patent-Motorwagen, the world's first gasoline-powered automobile, in 1886.
These two companies merged to form Mercedes-Benz in 1926, and the rest, as they say, is history.
Check out our article on the Oldest Motorcycle Companies in the United States.
---
3. Opel Automobile GmbH
Year founded: 1862
Founder: Adam Opel
Country: Germany
Area served: Africa, Asia, South America, Europe (except Great Britain)
Image Source: Wikipedia
Opel Automobile GmbH, more commonly known simply as Opel, was founded January 21, 1862 as a sewing machine manufacturer. The company began making bicycles in 1886 and made its first car in 1899.
Opel officially debuted an automobile at the 1902 Hamburg Motor Show, but did not shift its focus to only producing automobiles until their factory burned down a few years later. Following the fire, the company decided to rebuild and only manufacture cars.
By 1913, Opel had become the biggest car company in Germany, and the biggest in Europe by 1930.
Opel does not only manufacture cars under its own brand, the company also sells vehicles under the brands Vauxhall, Buick, and Holden.
Today, Opel is a subsidiary of Stellantis and was previously under PSA Group and General Motors before that.
---
2. Tatra
Year founded: 1850
Founder: Ignác Šustala
Country: Czech Republic
Area served: Worldwide, selectively
Tatra was founded as Ignatz Schustala & Comp. in 1850 by Ignác Šustala. Initially, Tatra manufactured horse-drawn carriages. In 1891, started producing railroad cars and changed its name to Nesselsdorfer Wagenbau Fabriksgesellschaft.
In 1897, Tetra's technical director Hugo Fischer von Roeslerstamm purchased a Benz automobile for himself. Fischer used the Benz as inspiration to make the company's very first car, called the Präsident, later that year. Their first truck was manufactured the following year.
Tatra produced tank engines and trucks for the German military during World War II. Unfortunately, these trucks turned too fast around corners, causing countless deaths of German soldiers. Orders were soon issued forbidding German soldiers from using Tatra trucks.
The company officially stopped producing passenger cars in 1999 but continues to make trucks, especially all-wheel-drives. Karel Loprais, a renowned truck racer from the Czech Republic, has won the Dakar Rally six times with a Tatra vehicle.
---
1. Peugeot
Year founded: 1810
Founder: Armand Peugeot
Country: France
Area served: Worldwide
Image Source: Wikipedia
Peugeot first opened its doors as a family-run coffee mill company in 1810. The company began manufacturing bicycles in 1830, followed by salt, pepper, and coffee grinders in 1842.
Armand Peugeot was always interested in automobile manufacturing and began producing cars in 1882. Thus, making Peugeot the oldest car company in the world.
Peugeot's first car was put out as a collaboration with Leon Serpollet in 1889 — it was a steam tricycle that was too unreliable for mass production. In 1890, they made a better internal combustion car with the help of a Panhard-Daimler engine.
Family differences caused Peugeot to leave and start Société des Automobiles Peugeot in 1896. Two years later, he began manufacturing motorcycles. In 1926, the motorcycle and car makers officially split into separate companies.
Peugeot has won five European Car of the Year awards, two Semperit Irish Car of the Year awards, four Car of the Year Auto Europa awards, and nine Car of the Year awards in Spain.
Additionally, Peugeot Sport has won five World Rally Championships, two Intercontinental Le Mans Cups, two World Endurance Championships, and three Intercontinental Rally Challenge Championships. It is now a subsidiary of Group PSA.
OTHER POSTS YOU MAY BE INTERESTED IN