The NBA is home to the world's best talents. Athletes from each continent spend their lives working to become the king of their courts and the most skilled among their peers, all for a chance to take a crack at the big league and make a living doing it. If you're in the NBA, you're automatically one of the greatest basketball players on the planet. To have a career that lasts beyond a few years, you've proven that you're special. To become a household name with fans clamoring to buy your jersey, desperate to snag tickets to come to see you play, you're a transcendent star that will always be remembered.
The NBA Finals is the center stage in the league. The lights are the brightest, the fans are ravenous, and the talent is elite. Both teams' cylinders are firing in perfect synchronization, making for a level of competition two steps above what you'll see in the regular season. When it comes to the Finals, the ones we remember the most are the Finals MVP. Sometimes more than the victory itself, it's the individual performances that leave the lasting impression, and it's the first thing we recall when we reminisce about the clash between titans.
Today we'll take a look at some of the youngest NBA Finals MVPs who captured our attention and left us in awe.
8. Bill Walton
Age: 24
Year: 1976-77
Team: Portland Trailblazers
Hometown: La Mesa, California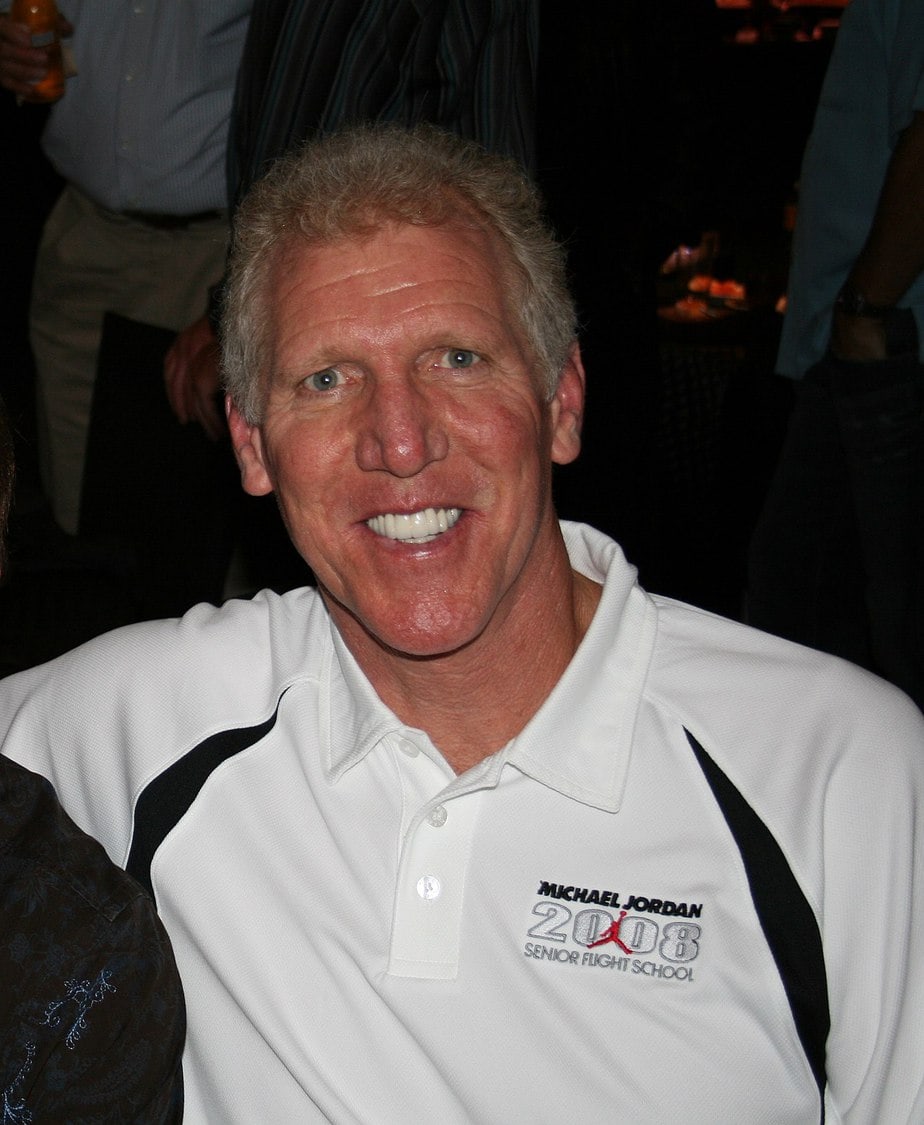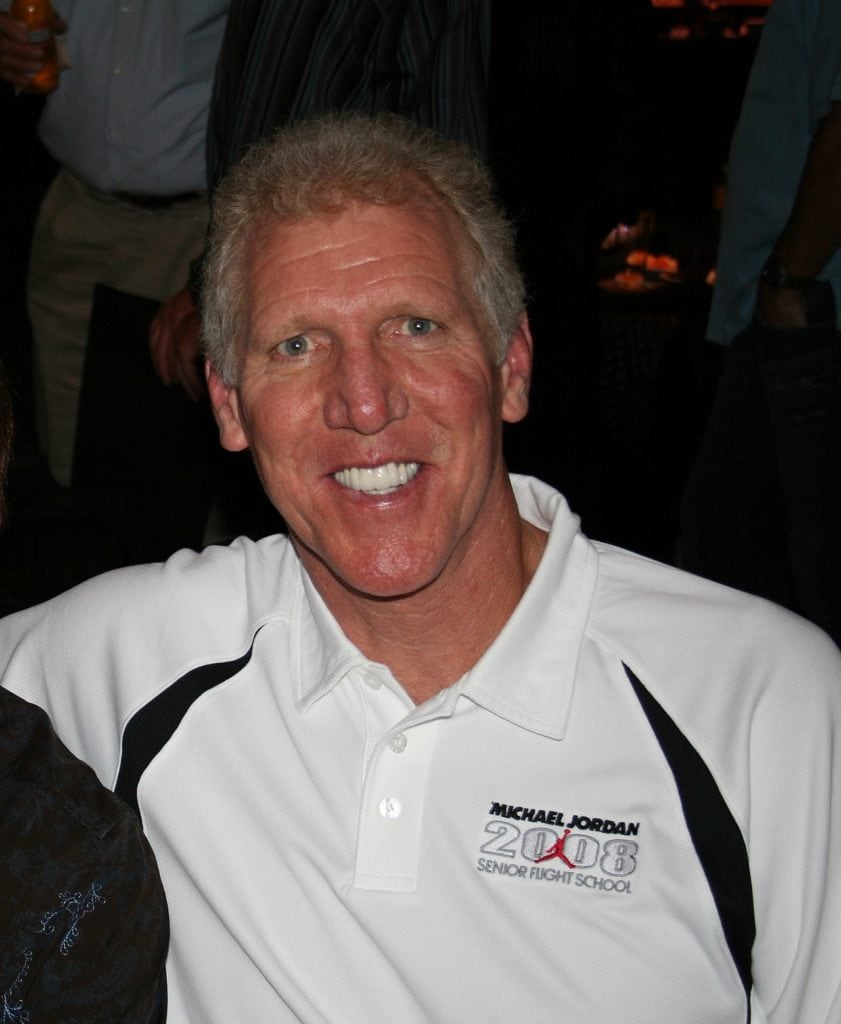 photo source: commons.wikimedia.org
Bill Walton was just 24-years-old when he captured the elusive Finals MVP trophy in the 1976-77 season. For most, Finals MVP would be the highlight of the season, but for Bill, it was the icing on the cake of a season that also earned him the NBA MVP. Unfortunately, his career was bogged by injuries immediately following his record-breaking year, and several surgeries sidelined him.
Four years of subpar seasons later, he revitalized his career and found a home with the Boston Celtics. He then earned the NBA Sixth Man of the Year Award in 1985-86.
Did You Know?
Bill Walton suffered from a stutter throughout his childhood and playing career. You would never know it considering he's one of the most recognizable faces in sports commentating today and has seen success as a studio analyst and color commentator for ESPN.
---
7. Dennis Johnson
Age: 24
Year: 1978-1979
Team: Seattle Supersonics
Hometown: San Diego, California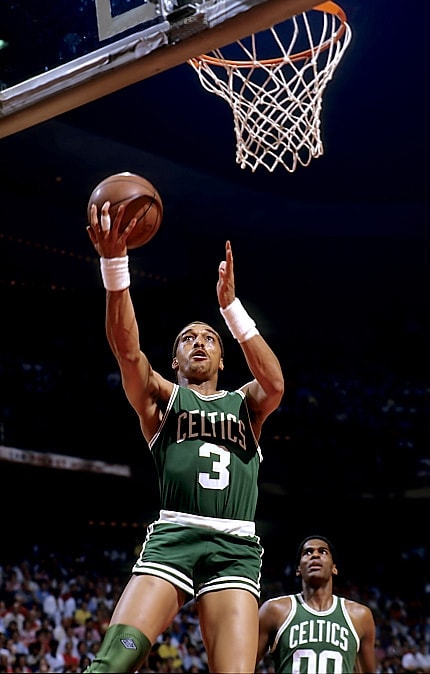 photo source: commons.wikimedia.org
Dennis Johnson was 24-years-old when he led the Seattle SuperSonics to their only championship. For his Herculean efforts, he took home the Finals MVP Award. He is a 3X NBA champion, two of which came with Boston Celtics, a 5x NBA All-Star, and has his No. 3 jersey retired by the Celtics.
The point guard/shooting guard was drafted in the second round with the 29th pick. He was the poster child for late bloomers who proved that there was way more than what met the eye.
Did You Know?
Johnson remained involved in the game as an assistant coach for the Celtics and Los Angeles Clippers. At one point, he even served as interim head coach amid Alvin Gentry's departure.
---
6. Dwyane Wade
Age: 24
Year: 2005-06
Team: Miami Heat
Hometown: Chicago, Illinois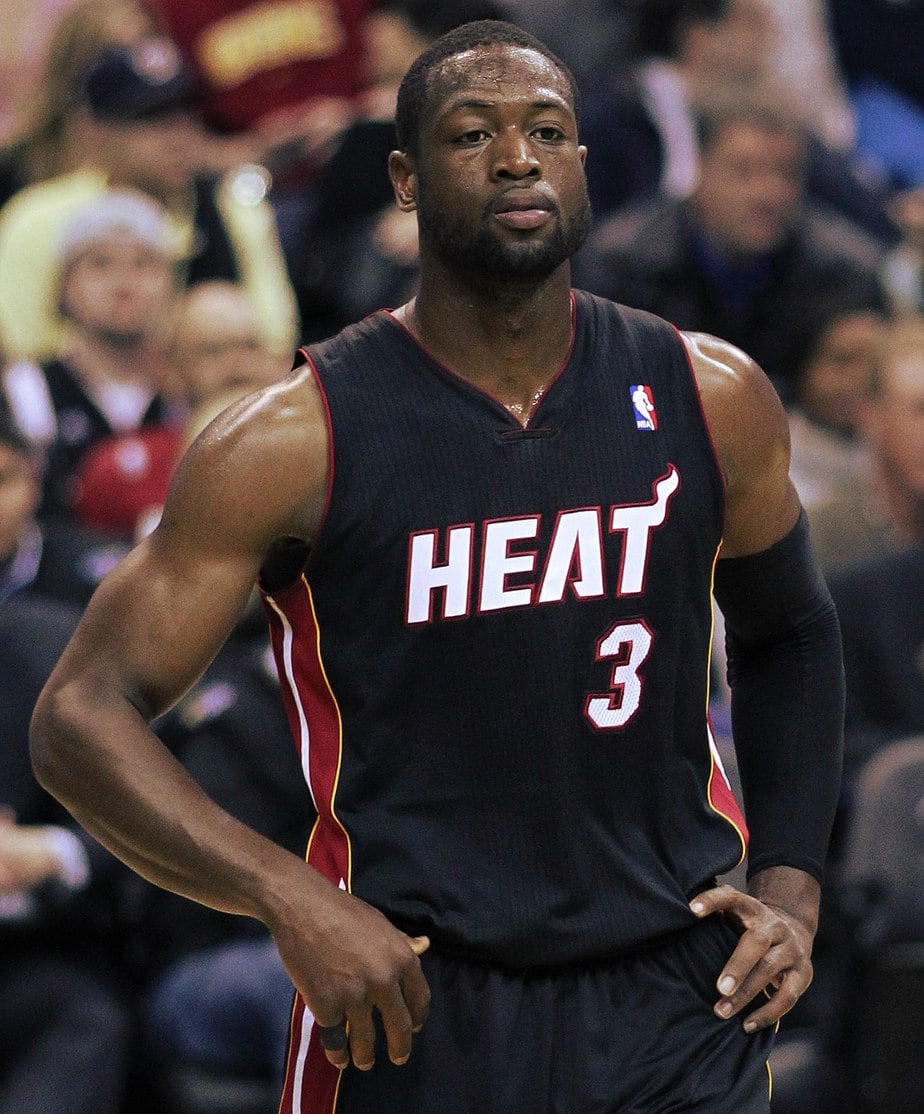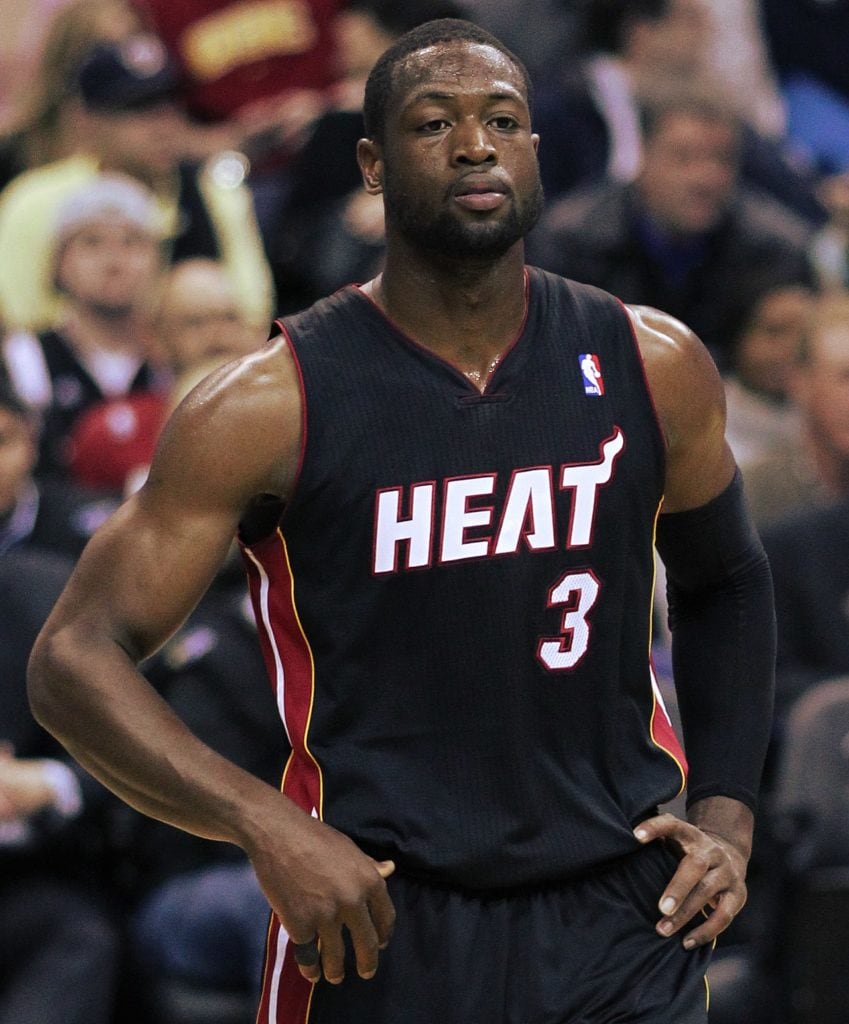 photo source: commons.wikimedia.org
Dwyane Wade was 24-years-old when he put on one of the greatest playoff performances in a series. For a fleeting moment, fans collectively forgot who Michael Jordan was and made room for this new sheriff in town. Averaging 34.7 points per game, 7.8 rebounds, and 3.8 assists handing D-Wade the Finals MVP was a no-brainer.
Wade went on to win three NBA championships in dramatic, highly scrutinized fashion, teaming up with LeBron James and Chris Bosh to form the infamous Big Three in Miami.
Did You Know?
In October 2021,Wadewas recognized as one of the greatest players and shooting guards ever and named to the NBA 75th Anniversary Team.
---
5. Tony Parker
Age: 24
Year: 2006-07
Team: San Antonio Spurs
Hometown: Bruges, Belgium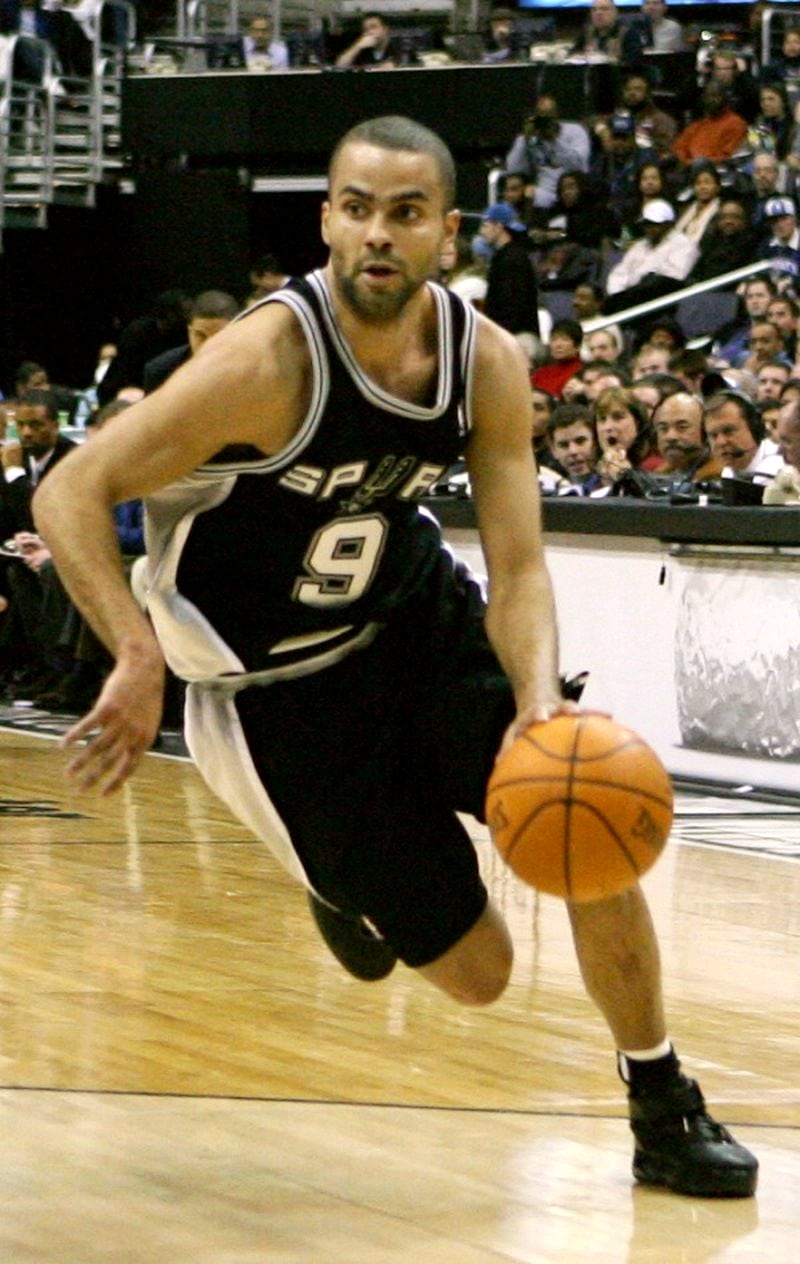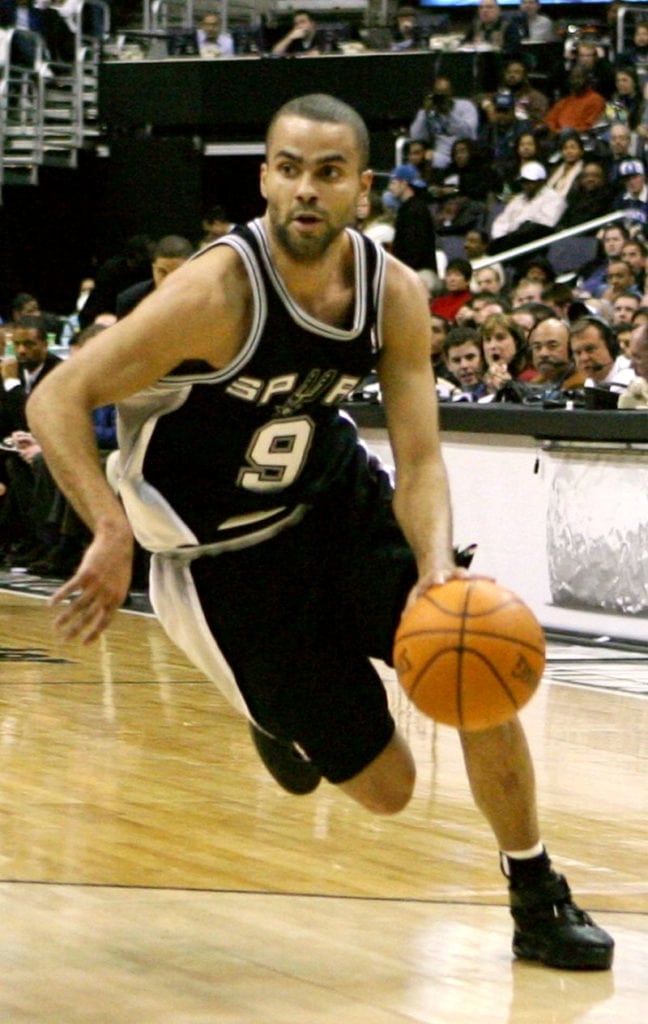 photo source: commons.wikimedia.org
Tony Parker was only 24-years-old when he helped lead NBA legends Tim Duncan and Manu Ginobli to a championship under future Hall of Fame coach Gregg Popovich. So much was asked of Parker as a new, young, European player playing for a world-class organization. He grew up quickly and rose to the challenge, earning the NBA Finals MVP.
Tony Parker won four NBA championships, all with the Spurs. He's a 6x All-Star and FIBA EuroBasket MVP (2013).
Did You Know?
Tony Parker is the youngest point guard in San Antonio Spurs' history, at age 19.
---
4. Kareem Abdul-Jabbar
Age: 23
Year: 1970-71
Team: Milwaukee Bucks
Hometown: Harlem, New York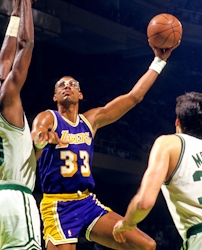 photo source: commons.wikimedia.org
Kareem Abdul-Jabbar is the greatest scorer of all time and deserves mention in every "greatest of all time" conversation. At 23-years-old, he was already beginning to make his case as the GOAT, carrying the Milwaukee Bucks to a championship that netted him an NBA Finals MVP in the process. He's also a record six-time NBA MVP. His talents extended far beyond Milwaukee. His game was begging to be seen under the Hollywood lights as a Laker.
With Magic Johnson and Kareem at the helm of the Showtime Lakers, they dominated the 1980s and brought a culture of success to Los Angeles, befitting the energy and mentality of the city.
Did You Know?
Kareem popularized the signature, virtually impossible to defend, skyhook shot. It turned him into the leagues top scorer to this day, with 38,387 points.
---
3. Tim Duncan
Age: 22
Year: 1998-99
Team: San Antonio Spurs
Hometown: Saint Croix, U.S. Virgin Islands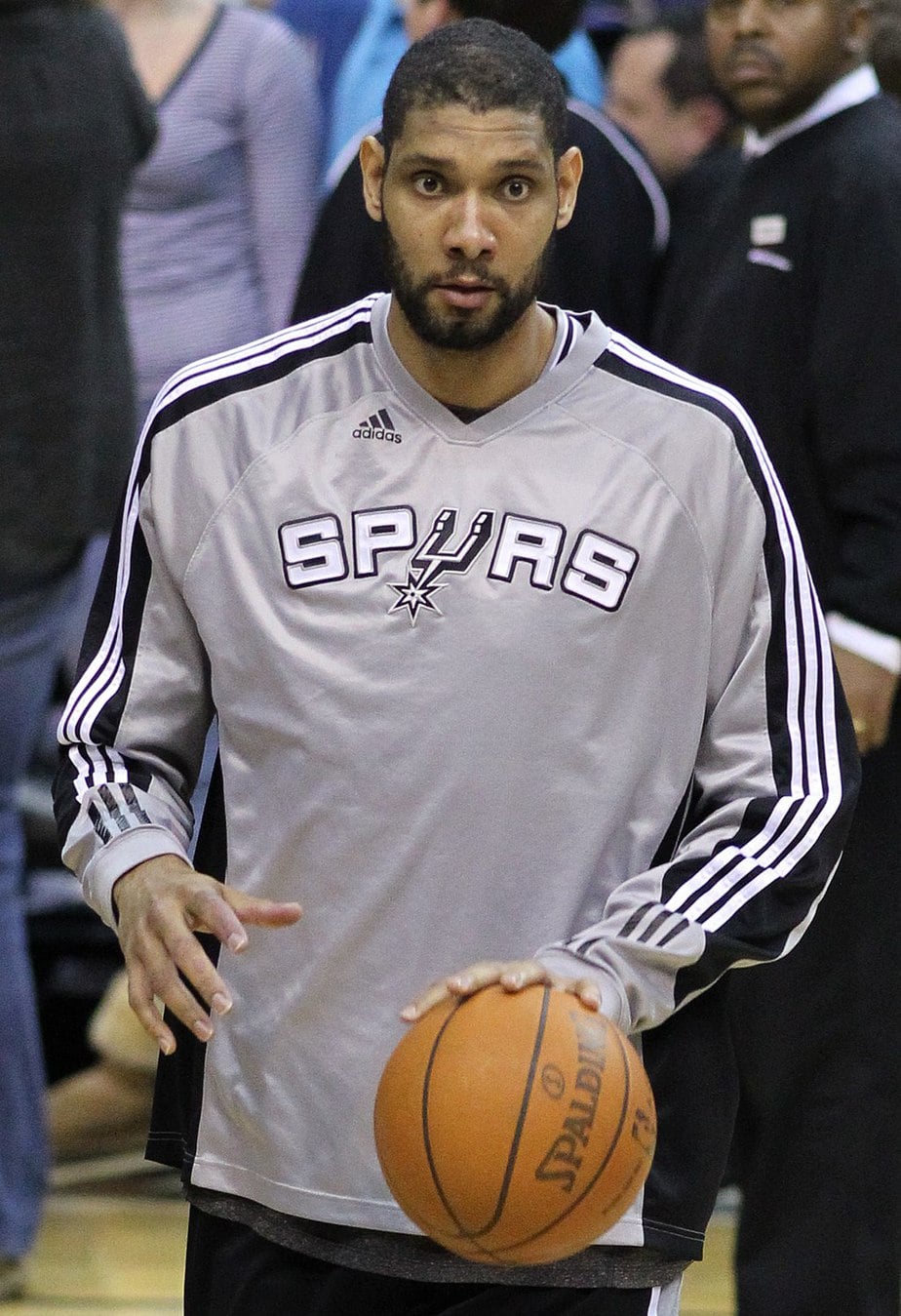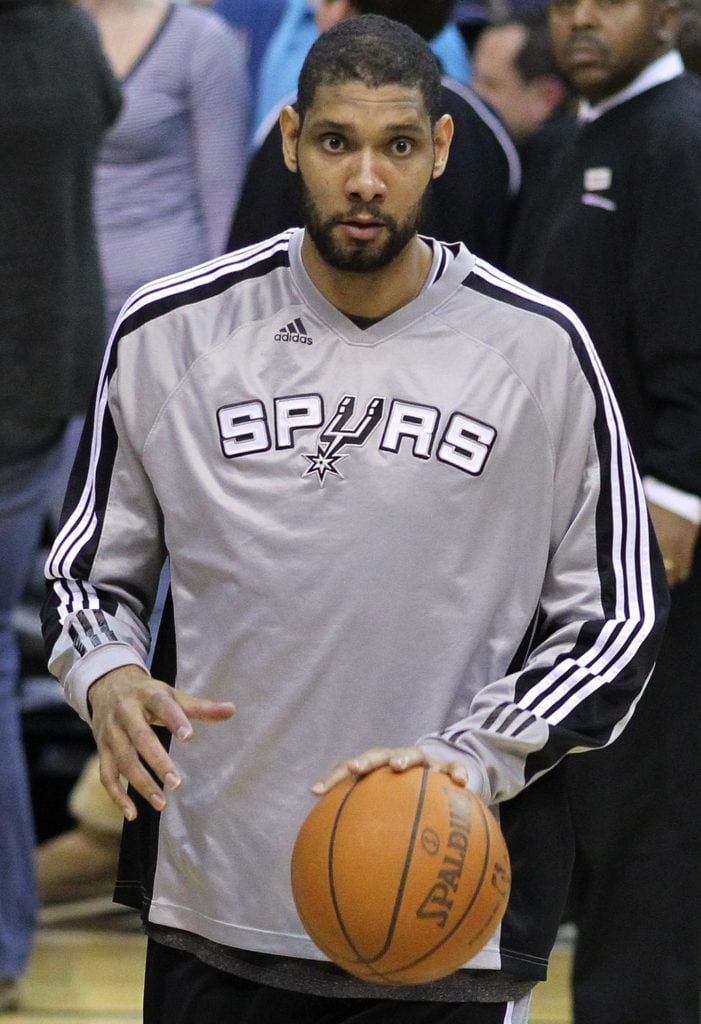 photo source: commons.wikimedia.org
Tim "The Big Fundamental" Duncan is arguably the greatest power forward to ever grace the NBA hardwood. But you don't need to take anybody's word for it. He's got the hardware to prove it. He set the bar high for himself as a 22-year-old NBA Finals MVP but he did more than meet the expectations. His early success foreshadowed how the rest of his career would pan out.
He is a 5x NBA champion, 3x NBA Finals MVP, and a 2x NBA MVP.
Did You Know?
Tim Duncan is the founder of the Tim Duncan Foundation. Their mission is to raise health awareness and fund education and youth sports programs.
---
2. Kawhi Leonard
Age: 22
Year: 2013-14
Team: San Antonio Spurs
Hometown: Los Angeles, California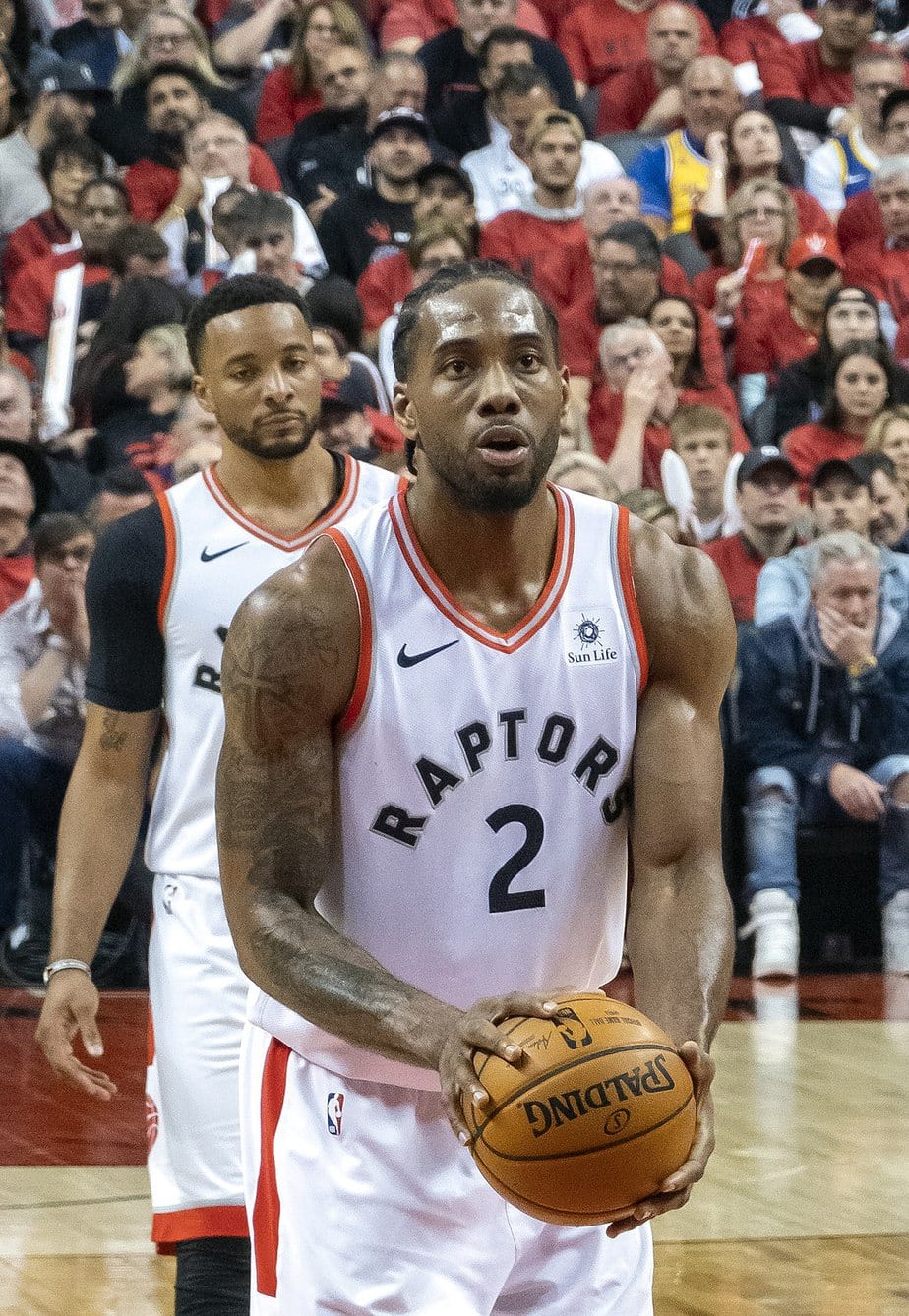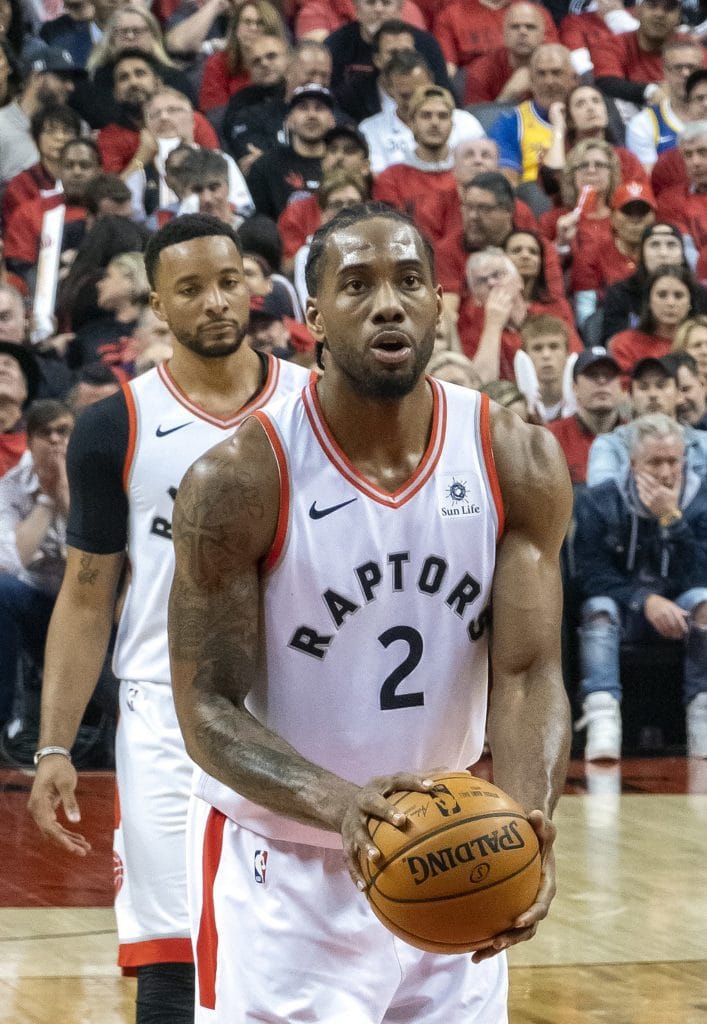 photo source: commons.wikimedia.org
The San Antonio Spurs were blessed with transcendent talent and a keen eye for drafting the right talent. Kawhi Leonard was the 4th leg of the Spurs big three of Manu, Parker, and Duncan, but it became evident after Leonard captured his NBA Finals MVP Award that he would be the one to shepherd the franchise into the next era.
Unfortunately, his tenure with the Spurs didn't last as long as fans would have hoped, but his success continued, delivering the Toronto Raptors their first championship in 2019!
Did You Know?
Kawhi took home another NBA Finals MVP in his 2019 triumph with the Raptors against the Golden State Warriors.
---
1. Magic Johnson
Age: 20
Year: 1979-80
Team: Los Angeles Lakers
Hometown: Lansing, Michigan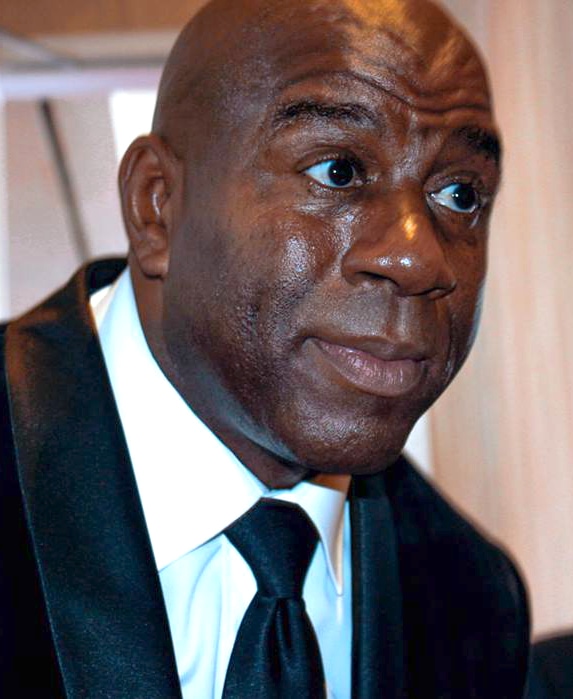 photo source: commons.wikimedia.org
Magic Johnson is the youngest player to win an NBA Finals MVP!
Magic Johnson is undoubtedly one of the greatest players and point guards to play our game. With a smile fit for Hollywood and flashy play to match, he captured his first Finals MVP as a rookie, becoming the only rookie to do so!
Magic's versatility is unmatched. He was a natural point guard, but because of his 6'9 frame, he took on the responsibility of becoming a guard, forward, and even center. As a young rookie, he had the weight of the entire city on his shoulders and passed the test, solidifying his position as LA's favorite son.
Did You Know?
Magic has his hands in several philanthropic and business ventures. He has been an advocate for HIV/AIDS prevention and safe sex education, is an investor in the Los Angeles Dodgers, and has a stake in the Los Angeles Sparks.
OTHER POSTS YOU MAY BE INTERESTED IN