Soccer, or more accurately known as Football, is far and away, the most popular sport in the entire world. This holds even more true in Europe, where fans from all walks of life will come to watch the world's greatest footballers trot out onto the pitch and play for their respective countries. The fervor surrounding the sport is so intense that people have lost their lives while celebrating their favorite team. Whether it's from disagreements with opposing fans or being overcome in a stampede of relentless enthusiasm, it all drives home how seriously this sport is taken.
Countries have placed their reputation, hopes, and dreams within the men that dare to perform in front of millions of fans blood-thirsty for success and bragging rights. It's so much more than just a game. When we see players as young as teenagers stepping out onto the pitch, expected to perform with the impossible weight of a countries expectations placed on their shoulders, we are in awe of their tenacity, let alone their talent!
So, join me as we take a look at some of the youngest footballers who had the talent and bravery to step out into the world's brightest arena.
8. Theo Walcott
Age: 17
Height: 5'9"
Position: Forward
Born In: Stanmore, England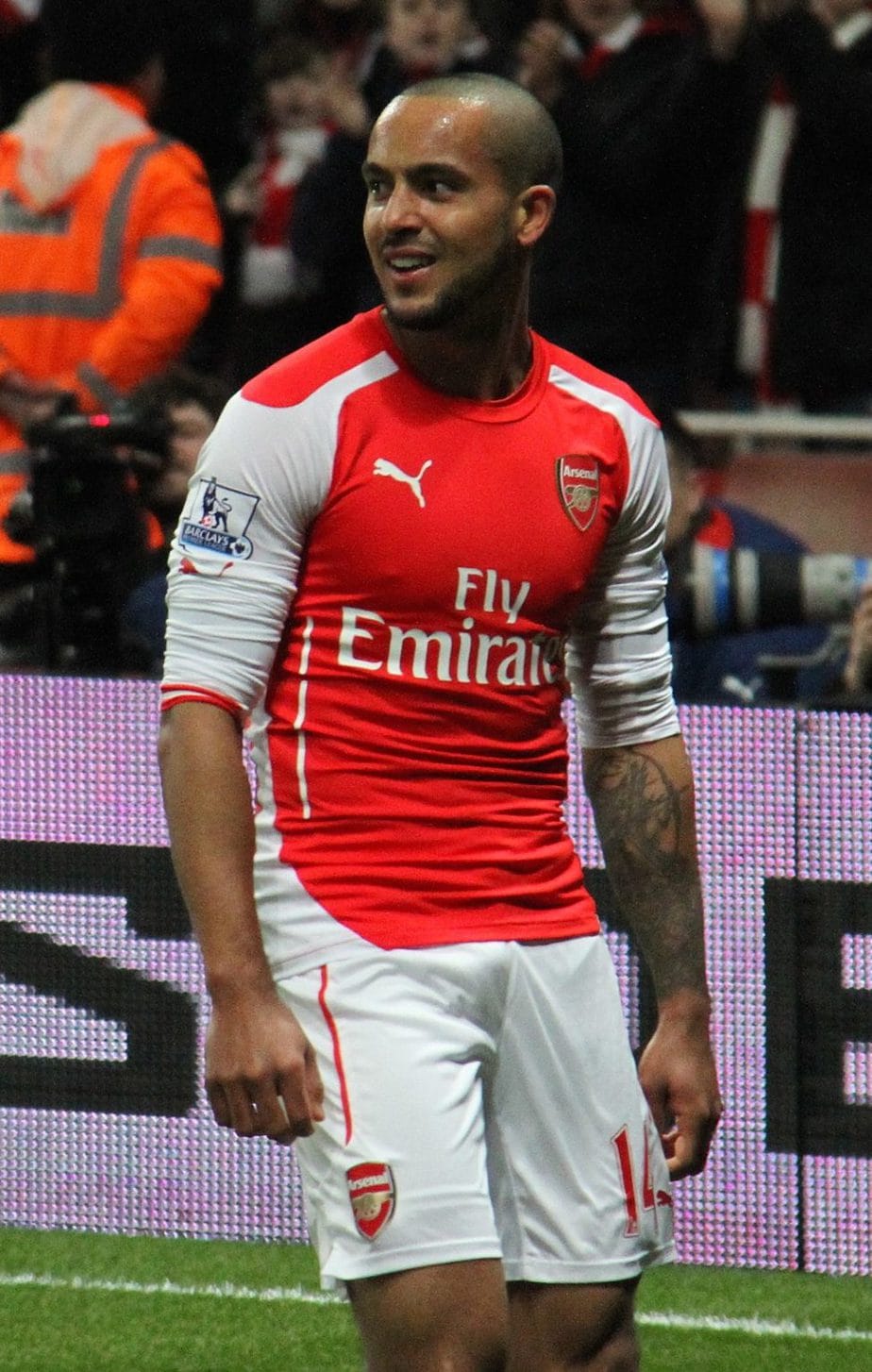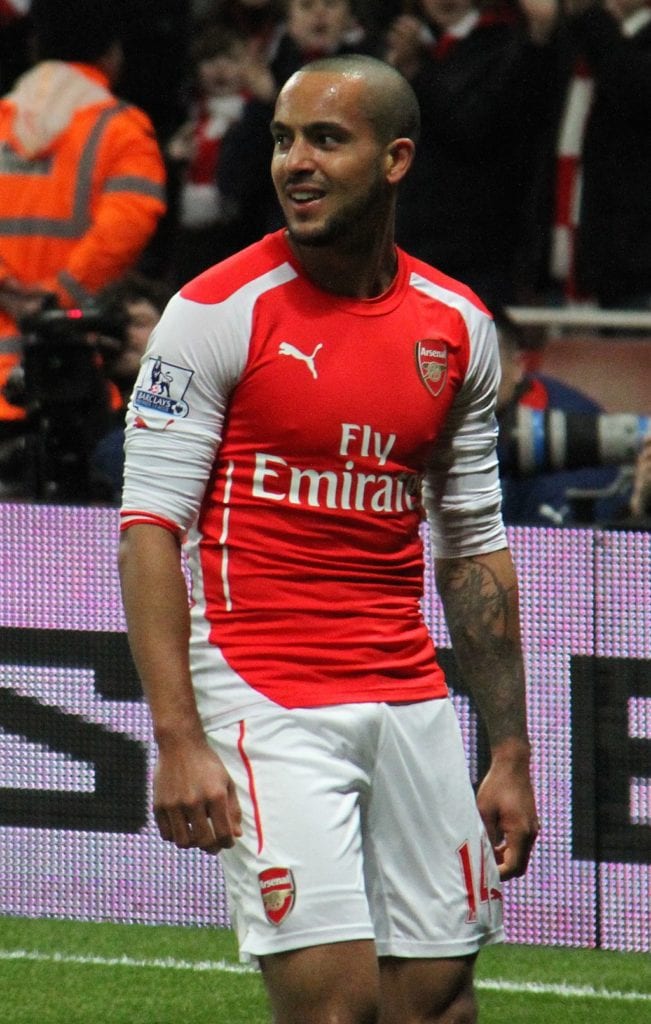 photo source: commons.wikimedia.org
Theo Walcott is a Stanmore, England native. He joined the ranks as one of the youngest players to ever do it when he represented his country against Hungary in May 2006 at just 17-years-old. At 17, there's only so much experience an athlete can gather. In Walcott's case, he had only 13 matches of senior football under his belt before he was tapped as a member of the England team for the summer's World Cup in Germany.
He's had a productive career since then. No doubt that the experience he gained as a young kid at 17 helped him tremendously.
Did You Know?
Theo played for Arsenal for 12 years, logging 108 goals in 397 of his appearances. Eventually, after a brief two-year stint in Everton, he found his way back to Southhampton, the club that kickstarted his professional career.
---
7. Ki-Jana Hoever
Age: 16
Height: 5'11"
Position: Centre-back, Right-back
Born In: Amsterdam, Netherlands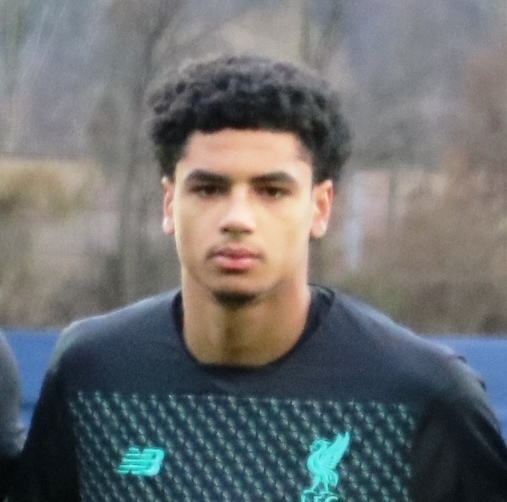 photo source: commons.wikimedia.org
Ki-Jana Hoever was 16-years-old when he made history by joining Liverpool's FA Cup as the youngest player in the team and leagues history. The Dutch native was born in Amsterdam and came from an athletic bloodline. His father was an American football player.
Ki-Jana was destined to become an athlete with the expectation placed on him since birth, having been named after the first-round pick in the 1995 NFL Draft, Ki-Jana Carter.
Did You Know?
Ki-Jana is signed to the Wolverhampton Wanderers, a club in England based in the city, Wolverhampton. With a name like that, the local government probably had no choice but to petition for a team to represent them.
---
6. Anssumane Vieira
Age: 16
Height: 5'10"
Position: Forward
Born In: Bissau, Guinea-Bissau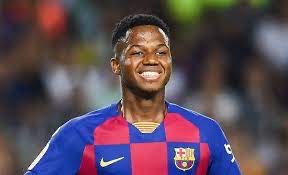 photo source: dreshare.com
Ansu Fati laced up his cleats and stepped out in front of the sea of bright lights at the ripe, distinguished old age of 16-years-old. Fati and his exceptional talents rose to the challenge at the professional level. Most kids his age, understandably, would fold at the sight of a professional stadium and the media extravaganza that comes along with it, but not for Fati.
He became the youngest player to score a goal and log an assist in a single match in La Liga against Valencia, helping route his team to a 5 to 2 victory for Barcelona. If he felt any nerves, he did a pretty good job hiding it.
Did You Know?
He may not be the youngest on this list, but Ansu holds a few records where he is still the youngest. He's Barcelona's youngest ever Champions League debutant. In a match against Inter Milan, he came in the 85th minute of the game, scoring the winning goal just one minute later, making him the game's youngest goalscorer at 17.
---
5. Martin Odegaard
Age: 15
Height: 5'10"
Position: Attacking midfielder
Born In: Drammen, Norway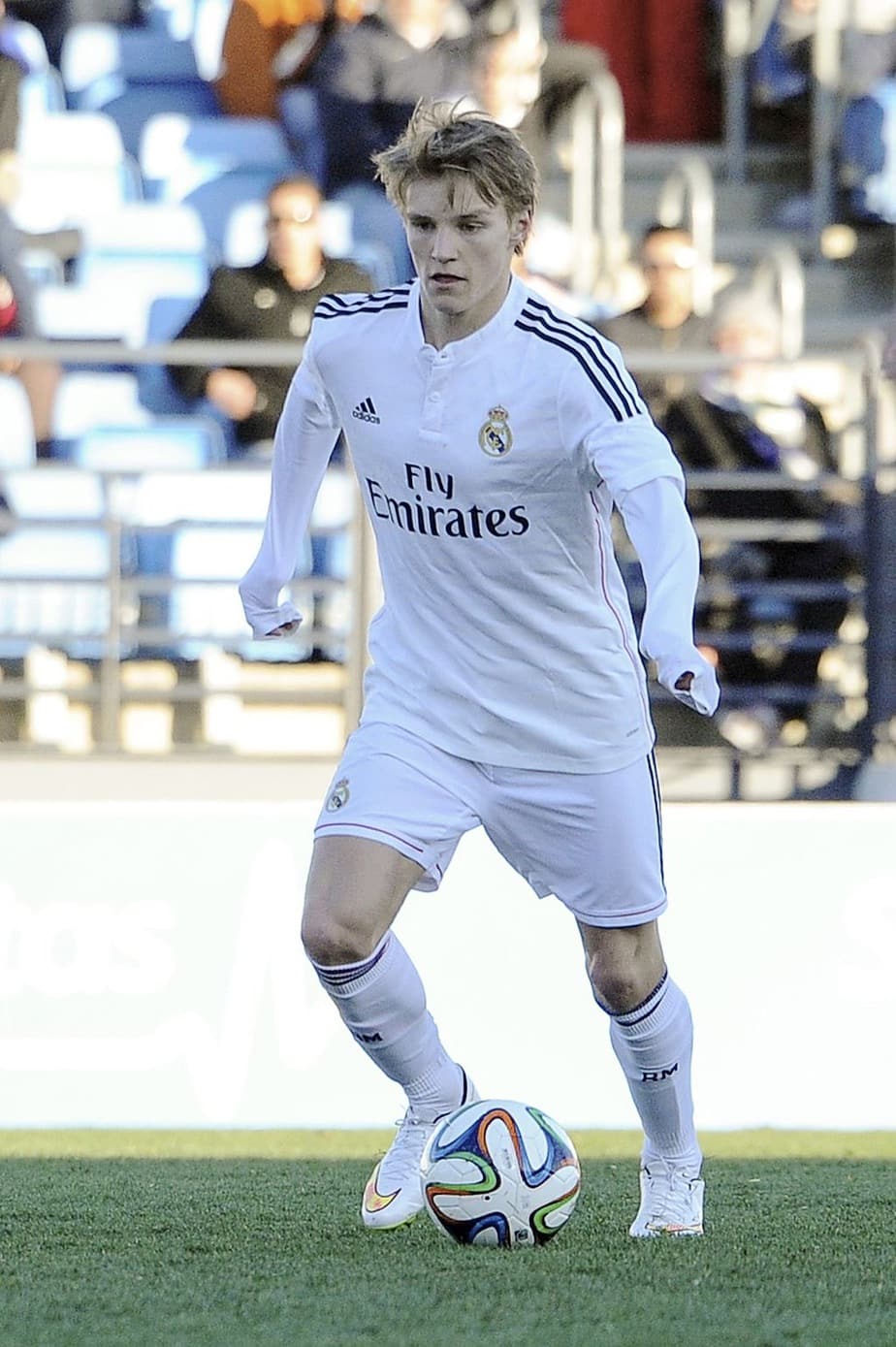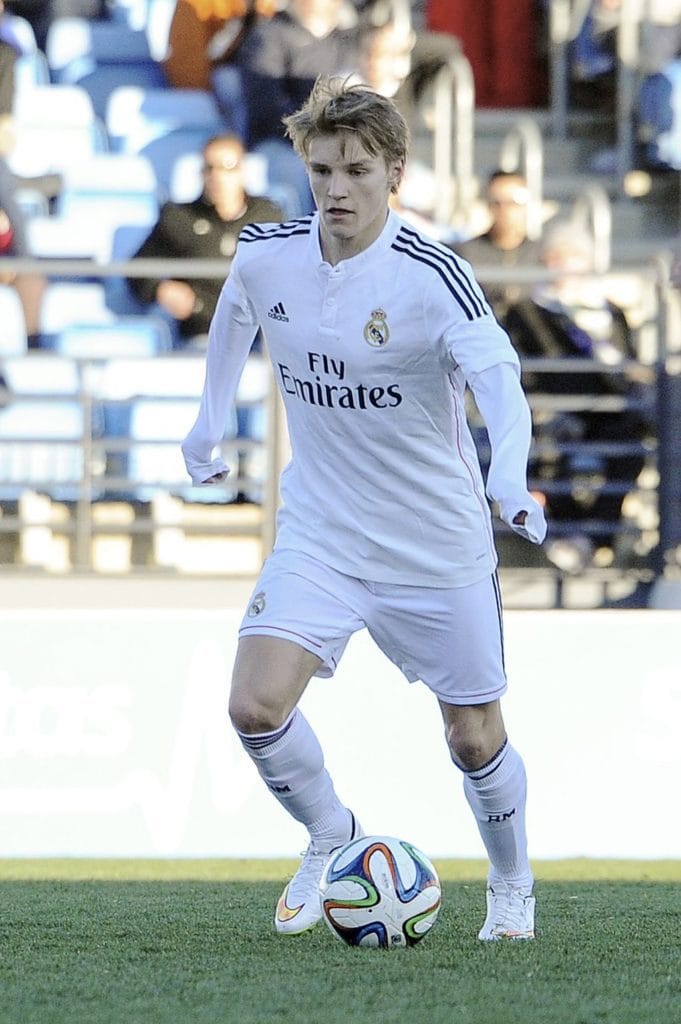 photo source: commons.wikimedia.org
Martin Odegaard was 15-years-old when he made his professional debut and the youngest footballer to play in the Norwegian top-flight league, Tippeligaen. In May of 2014, he became the youngest goalscorer in his league and was an immediate difference-maker for his club.
Real Madrid, one of the most recognizable names in the sport, has a keen eye for scouting talent that will evolve and pay dividends for years. So, staying true to their reputation, they signed Martin, making him the youngest to ever play for the club at just 16-years-old.
Did You Know?
Since playing for Real Madrid, Odegaard has been a bit of a journeyman. He's played for Heerenveen, Vitesse, Real Sociedad, and Arsenal. As of 2021, he hopes to turn Arsenal into a long-term commitment and match the goals he's set for himself since. And at his age, he's got plenty of time to do just that.
---
4. Pele
Age: 15
Height: 5'8"
Position: Attacking midfielder, forward
Born In: Brazil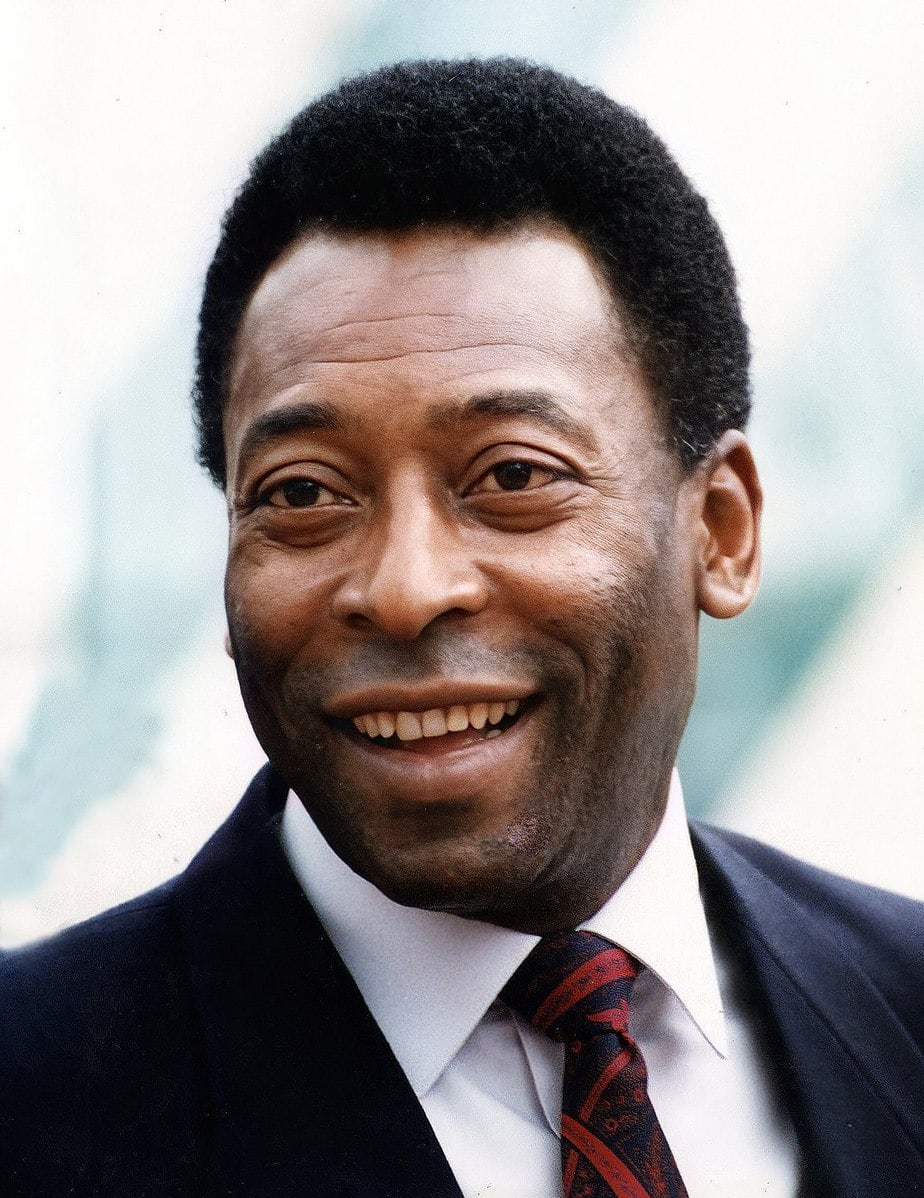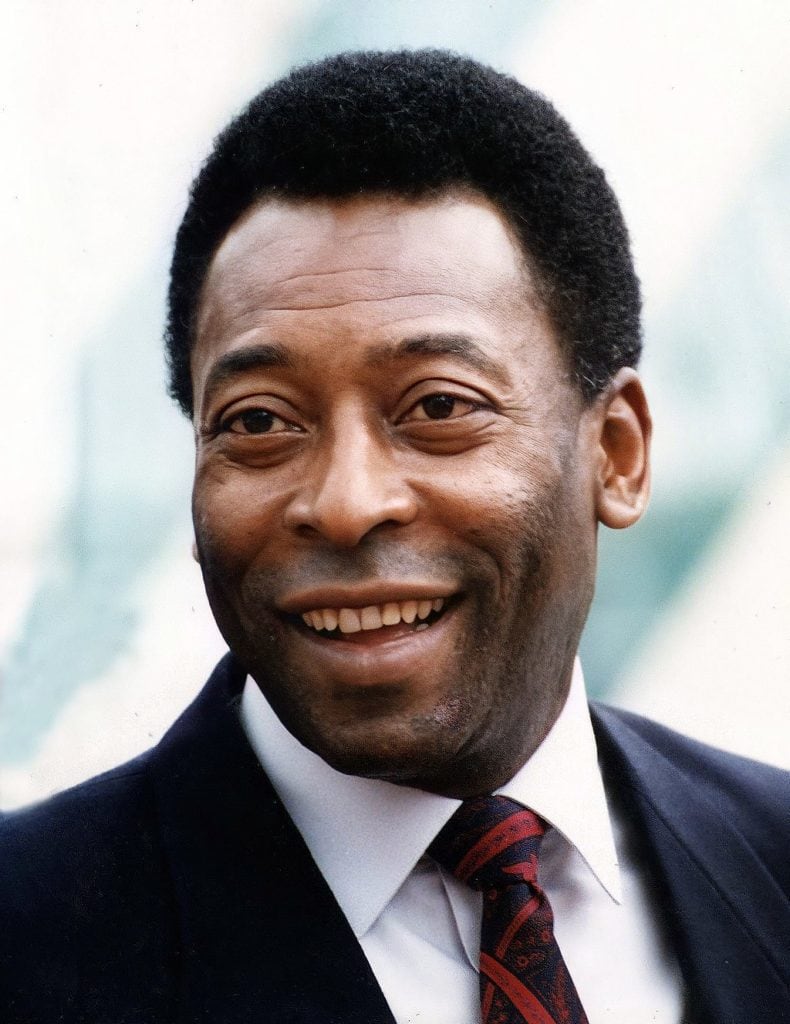 photo source: commons.wikimedia.org
America in 2021 doesn't have a reputation as being the harborer of the biggest soccer fans in the world. However, thanks to social media and ease of access, that is slowly changing. But even for the most bleeding-heart Americans out there who have never touched a soccer ball in their lives, you'd find it challenging to find someone who doesn't know who Pele is.
He's regarded as the greatest of all time. For those that knew him or followed his professional career since the age of 15, it didn't surprise anyone. On top of being the league's top scorer in 1957, he was the youngest player to play in a World Cup finals match at 17-years-old in 1958. He showed the leadership of a savvy veteran, scoring two goals in a dominant, 5 – 2 victory against Sweden.
Did You Know?
Pele is the youngest winner of the FIFA World Cup, the youngest goalscorer in the FIFA World Cup, and the youngest to score a goal in the FIFA World Cup Final, all at 17. That's just to name a few!
---
3. Fredua Adu
Age: 14
Height: 5'8"
Position: Attacking midfielder, forward
Born In: Tema, Ghana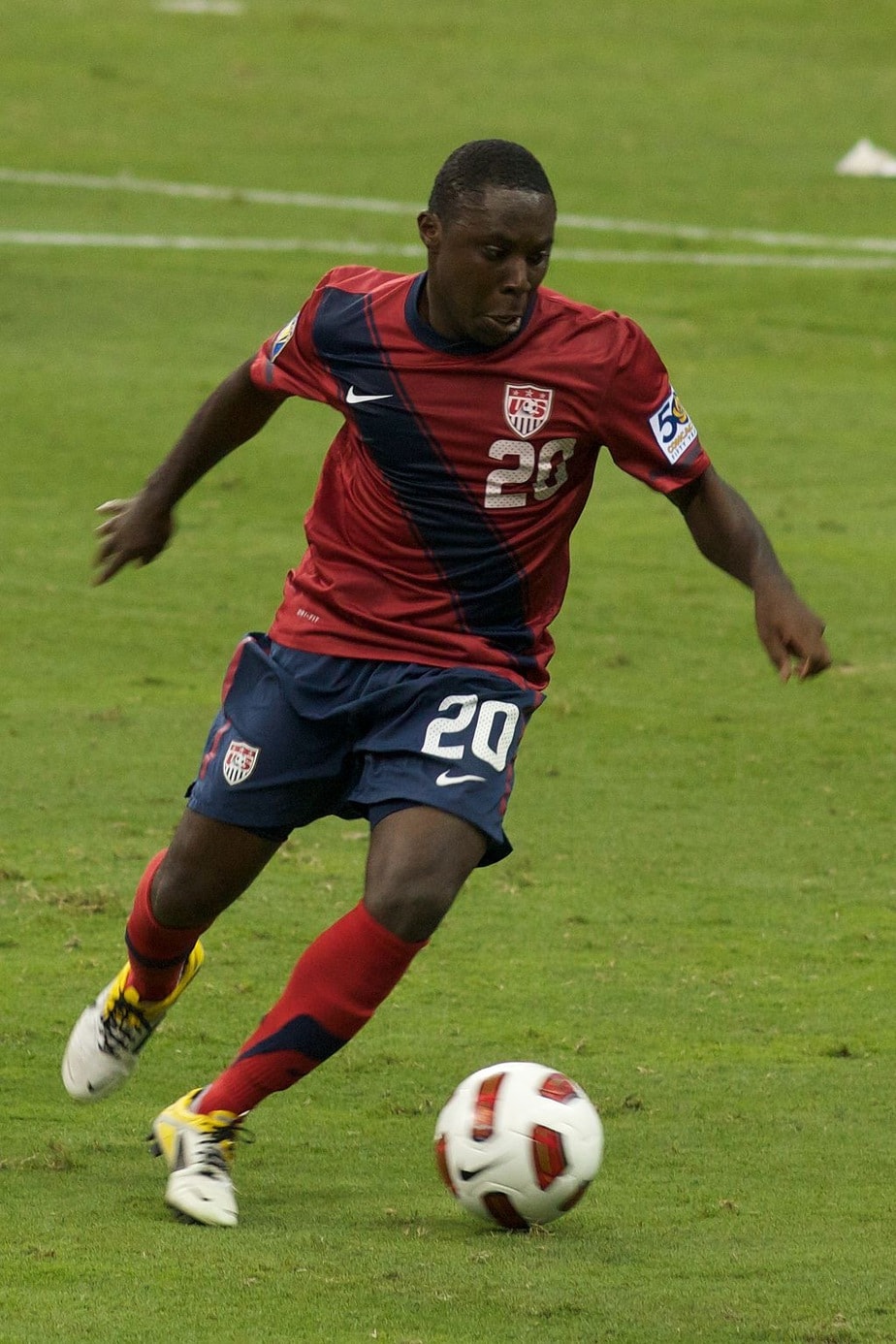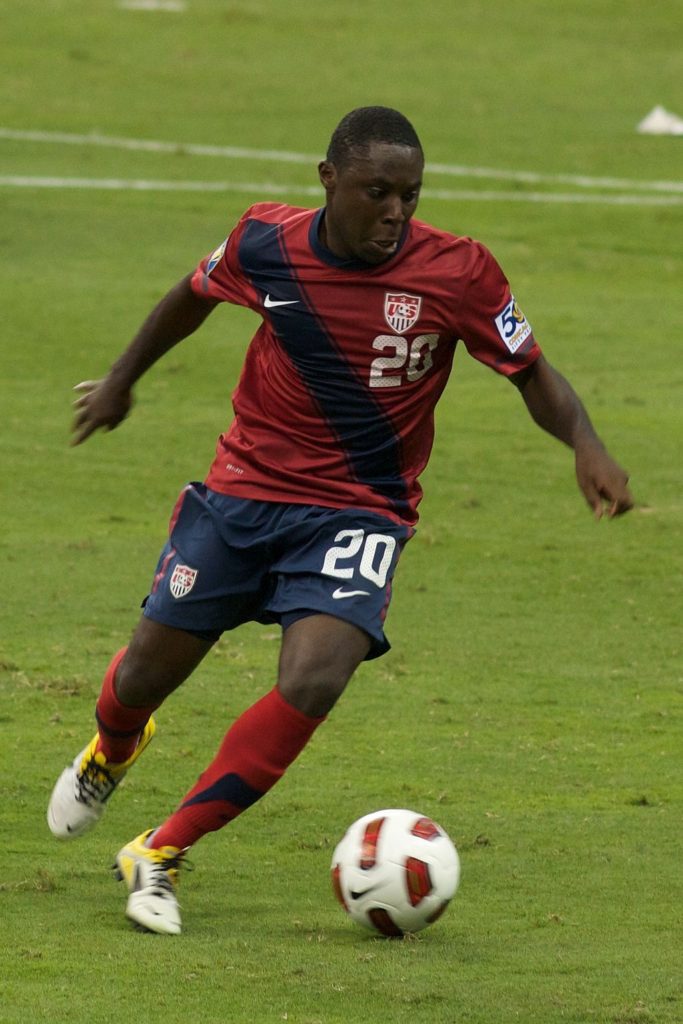 photo source: commons.wikimedia.org
Freddy Adu was called "the next Pele." Talk about pressure. The Ghana-born superstar moved to the U.S. in 1997 with the hopes that he would bring with him the joy of football and charm the American audience the same way it has for Europeans. Though it did not pan out the way many hoped, Adu still made contributions to the game and only aided in the effort to grow it internationally.
In 2004, at 14, when he signed with D.C. United, it made him the youngest American and youngest athlete to sign a professional contract. Three months later, he was the youngest player in a major league match and the youngest Major League Soccer goalscorer in a 3-2 loss to the MetroStars.
Did You Know?
Freddy represented the U.S. Olympic Team at the 2008 Summer Games.
---
2. Souleymane Mamam
Age: 13
Height: 5'10"
Position: Midfielder
Born In: Lomé, Togo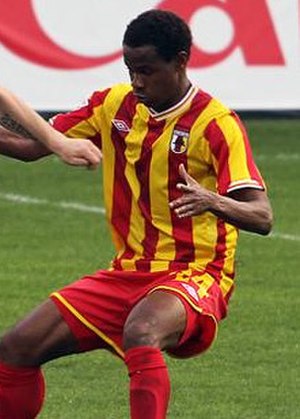 photo source: celebheightwiki.com
Souleymane Mamam, the 5'10" Togo-native, was 13-years-old when he had his professional coronation against Zambia in May 2001.
Speculation has surrounded claims of his age, however. For example, when he appeared in a match for Royal Antwerp, the club had his birth year listed as 1985, making him at least 16 during his first match. Meanwhile, FIFA records show that he was born in 1987. The conflicting reports leave his age up in the air to this day.
Did You Know?
Souleymane's brother, Chérif Touré Mamam, was also a professional footballer.
---
1. Mauricio Baldivieso
Age: 12
Height: 5'11"
Position: Midfielder
Born In: La Paz, Bolivia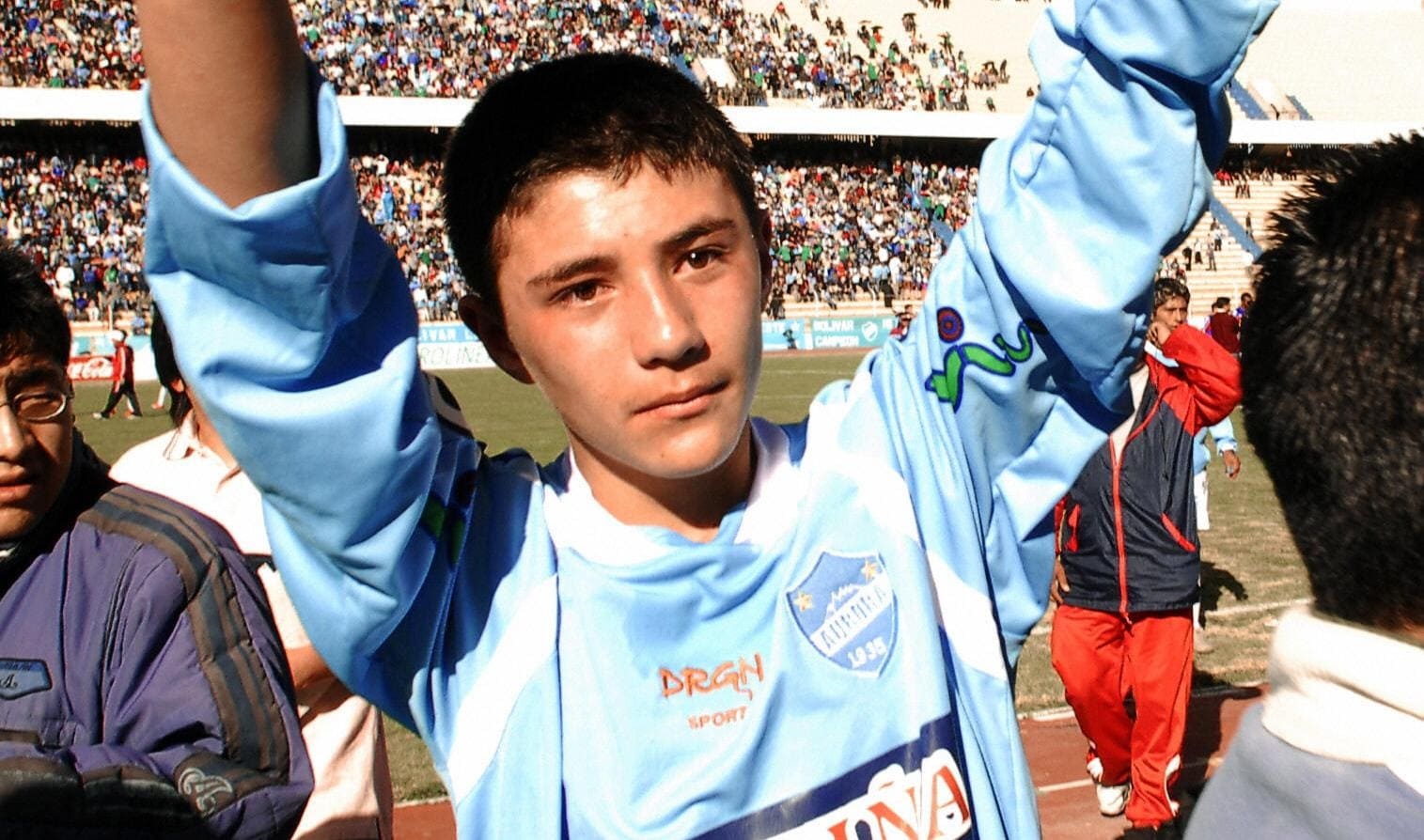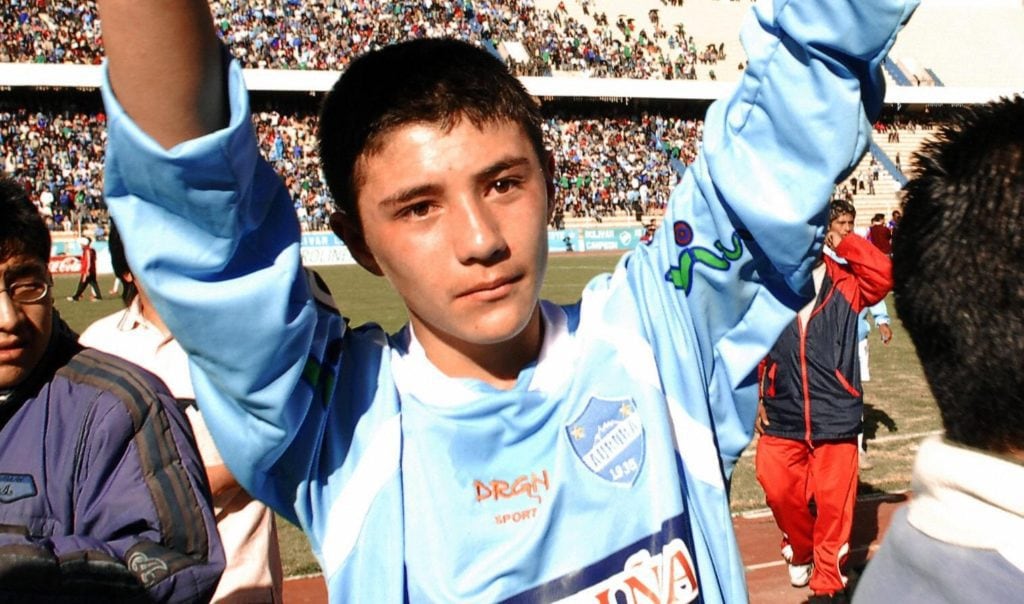 photo source: besoccer.com
Mauricio Baldivieso is the youngest footballer to play professionally!
Mauricio was 12-years-old when he made his debut for Club Aurora. It was all thanks to his father, the club manager, who placed him in as a substitute against La Paz in 2009. His father had no problem with throwing him into the deep end, demonstrating a pretty inspiring amount of confidence in his 12-year-old son.
His career wasn't noteworthy beyond the unbelievable age at which he started his professional journey. He hasn't played since his contract with San Jose expired in 2018, but above all else, his durability and staying power in the league is an achievement unto itself.
Did You Know?
Mauricio's father, Julio César Baldivieso, was a Bolivian national player.
OTHER POSTS YOU MAY BE INTERESTED IN