If you have a need for speed or are in pursuit of a thrill that only adrenaline can satisfy, NASCAR might be your game. To the layman, it might just look like a monotonous series of consecutive left turns that seem to go on endlessly for hours and hours. But if you look a little closer, it's so much more. We all recognize how dangerous the sport is with crashes that make such a spectacle it looks like they could be ripped right out of a Michael Bay movie trailer. But really, there's so much detail and precision required to drive these vehicles we'd be better off just calling them torpedos.
That's why any champion in this sport deserves praise and recognition for their endurance, focus, and skill. Now, when we come across a champion who has youth still on their side, it's all the more impressive because NASCAR is a sport that rewards the experienced.
Today, let's take a look at some of those young NASCAR champions who defied expectations and redefined what it takes to become the best.
8. Tim Flock
Age: 24
Born: 05/11/1924
Hometown: Fort Payne, Alabama
NASCAR Cup Career: 187 races/13 years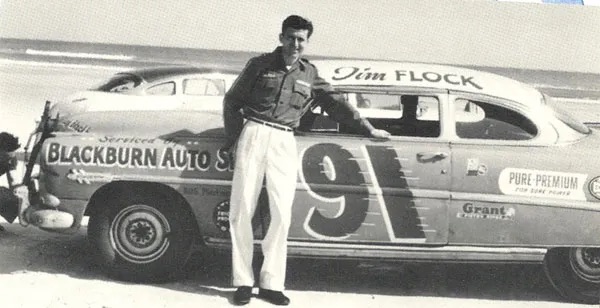 photo source: motorsportamerica.com
Tim Flock was 28-years-old when he took home the gold-plated hardware in his first NASCAR Cup Series win in 1952. He would win just three years later and prove he was far more than a one-hit-wonder. His illustrious career is rife with impressive accolades, all of which have put him into the category as one of the greatest 50 NASCAR drivers of all time.
Flock was inducted into the International Motorsports Hall of Fame in 1991 and the Motorsports Hall of Fame of America in 1999.
Did You Know?
Tim Flock's achievements include a 1952 Grand National Series win, a 1955 and 1956 Daytona Beach Road Course win, and the highest career winning percentage for a full-time racer at 21%.
---
7. Joey Logano
Age: 28
Born: 05/24/1990
Hometown: Middletown, Connecticut
NASCAR Cup Career: 471 races/14 years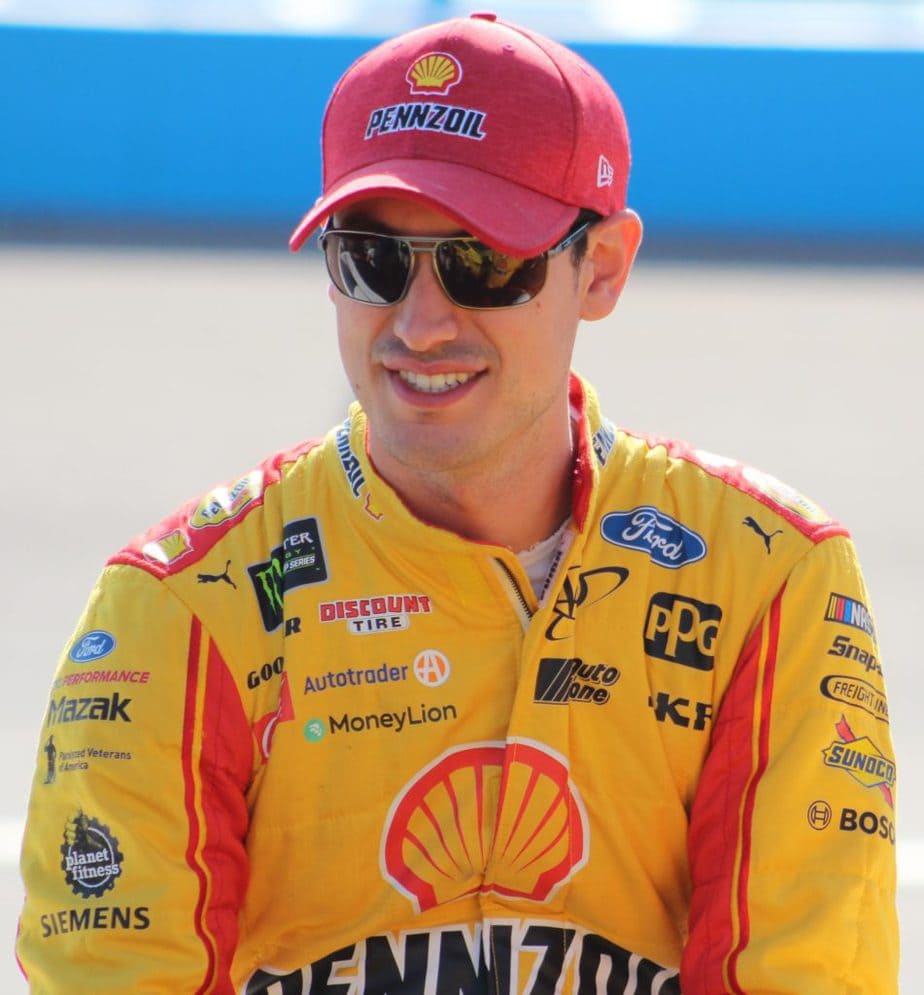 photo source: commons.wikimedia.org
Joey Logano was 28-years-old when he won the 2018 Monster Energy NASCAR Cup Series Championship. He drives for Ford Mustang under the Team Penske banner. At 31-years-old currently, Logan is still young in the sport and has a list of achievements fit for a long career that could be mistaken as one near retirement.
Logano began racing as at six as a quarter midget racer in Connecticut. He won his first Eastern Grand National Championship. The rest was history.
Did You Know?
Joey Logano is the first NASCAR driver born in the 1990s that has competed in the three major divisions. In his Daytona 500 appearance, he became the second-youngest winner, behind Trevor Bayne
---
6. Brad Keselowski
Age: 28
Born: 02/12/1984
Hometown: Rochester Hills, Michigan
NASCAR Cup Career: 449 races/14 years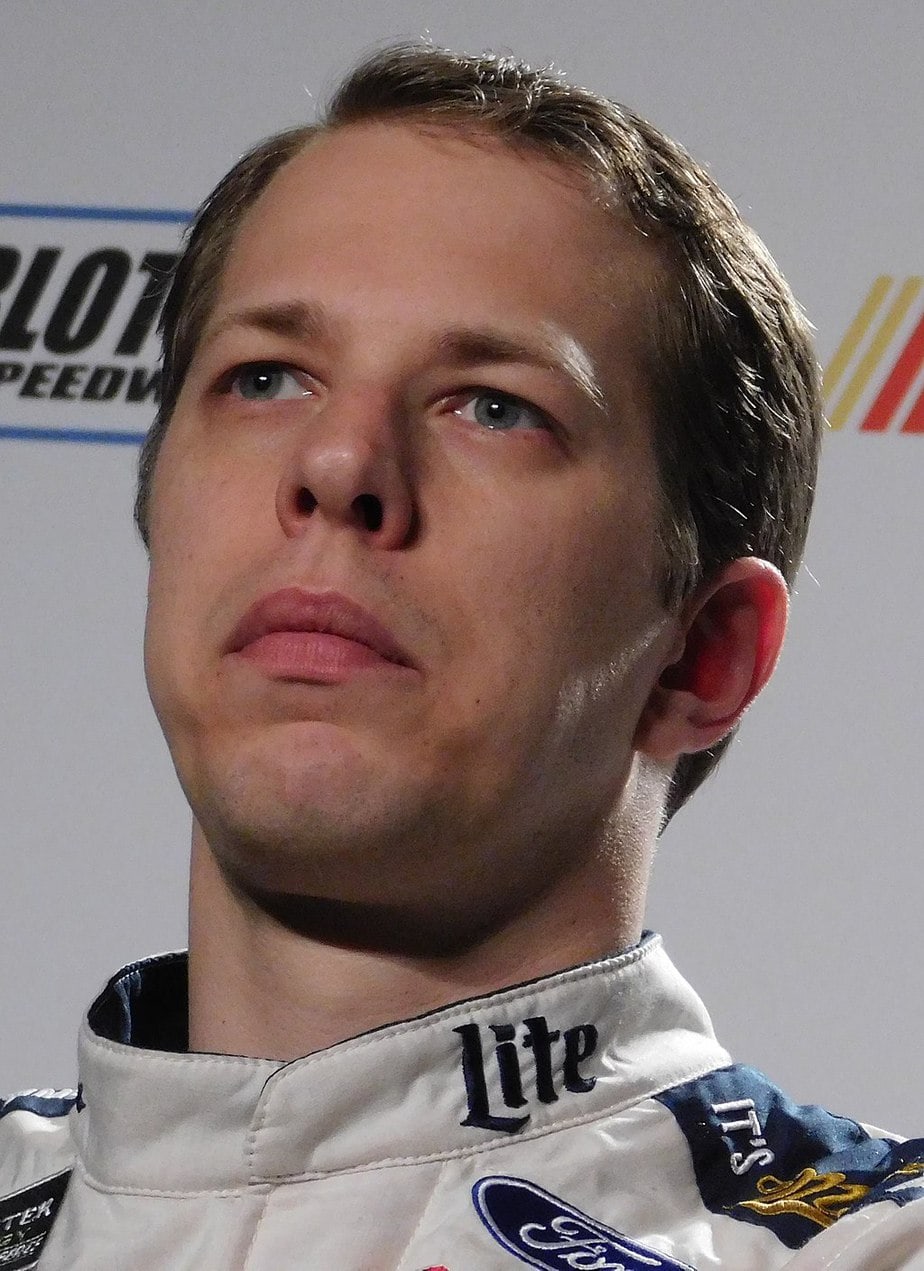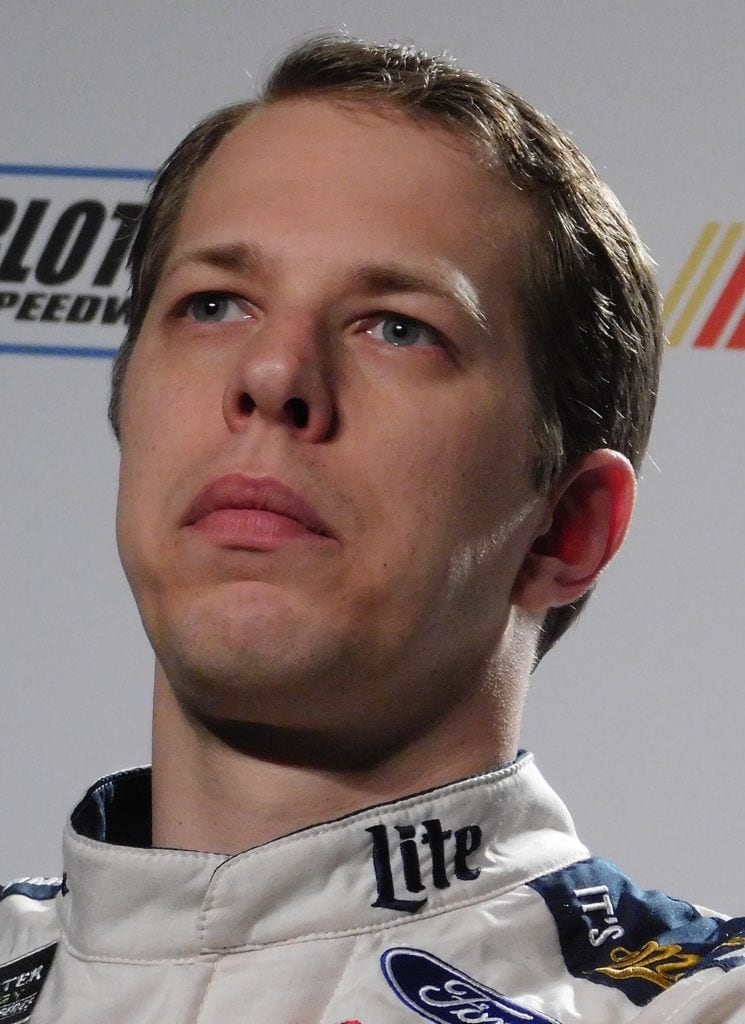 photo source: commons.wikimedia.org
Brad Keselowski was 28-years-old when he won the 2012 NASCAR Spring Cup Series championship. He's affectionately referred to as "Bad Brad," which might be the perfect nickname for an elite NASCAR speedster. He began his career in 2004 and is the second of six competitors who won both the Cup Series and Xfinity Series.
On top of his responsibilities as one of the greatest drivers on planet earth, he's also an accomplished businessman and founder of Keselowski Advanced Manufacturing. They specialize in the manufacturing of metal technology and CNC machining.
Did You Know?
The Keselowski's were born to race. His father, Bob Keselowski, was a former competitive racer, as was his nephew Ron Keselowski. Even his brother Brian is currently competing. His love for cars can be traced back to his childhood as an enthusiastic pseudo-employee at his dad's race shop.
---
5. Terry Labonte
Age: 28
Born: 11/16/1956
Hometown: Corpus Christi, Texas
NASCAR Cup Career: 890 races/37 years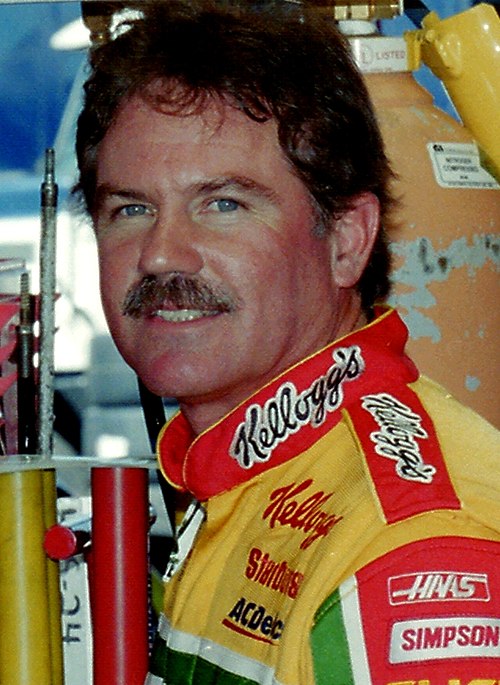 photo source: commons.wikimedia.org
Terry Labonte was 28-years-old when he was victorious at the 1984 Winston Cup Series Championship. Since that first taste of major NASCAR victory and coronation as its champion, he's gone on to decorate his resume several times over. He's the older brother of fellow 2000 Cup Series champion Bobby Labonte and father of Nationwide Series driver Justin Labonte.
Labonte co-owns a Chevrolet dealership in Greensboro, North Carolina, which seems like the natural next step in the evolution of a man who grew up around the sport since birth and excelled at every level of racing.
Did You Know?
Terry appeared on the hit CBS series The Dukes of Hazzard in 1984 as an unnamed pit crew member.
---
4. Richard Petty
Age: 27
Born: 07/02/1937
Hometown: Randolph County, North Carolina
NASCAR Cup Career: 1,184 races/35 years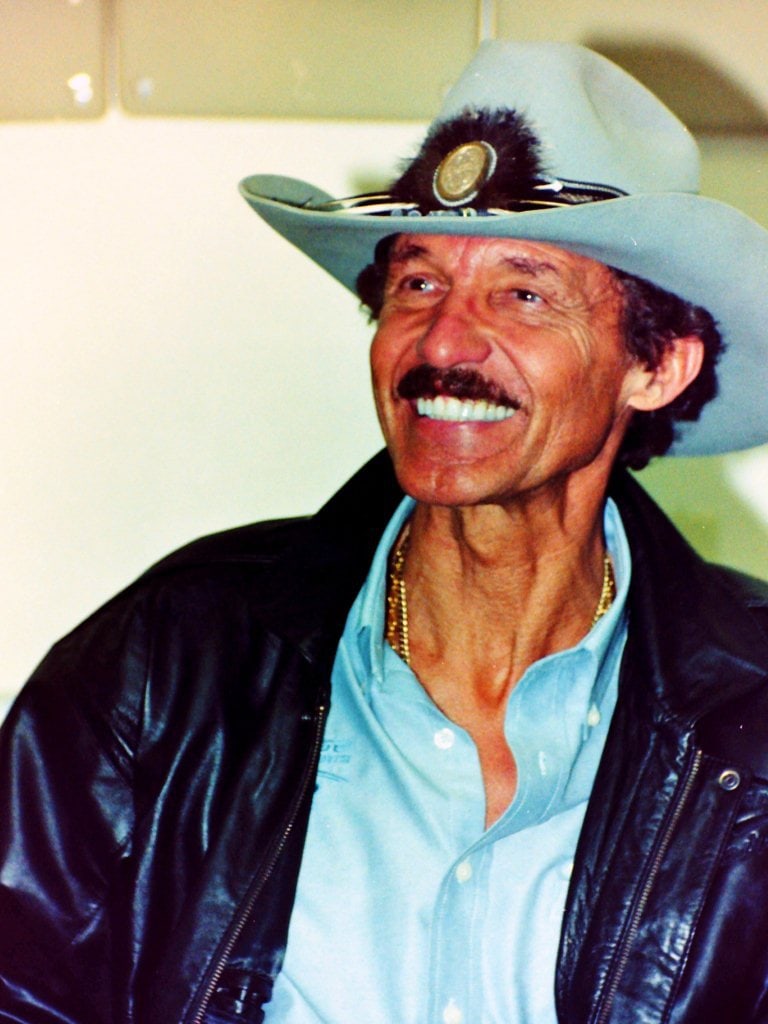 photo source: commons.wikimedia.org
Richard Petty was 27-years-old when he won his first Winston Cup Series Championship. He's tied with all-time greats Dale Earnhardt and Jimmie Johnson for most NASCAR Cup Series championships at seven. He is the 1959 Grand National Series Rookie of the Year and a true fan favorite for NASCAR enthusiasts, voted NASCAR's Most Popular Driver eight times.
On top of being honored in the American and International Motorsports Halls of Fame, he was also given the 1992 Presidential Medal of Freedom.
Did You Know?
Richard "The King" Petty has won 200 races during his storied career and statistically is considered the most accomplished driver in the history of NASCAR. He's stayed active, and even now, at 84-years-old as of 2022, he is a NASCAR team owner of Petty GMS Motorsports and owns Petty's Garage, specializing in car restorations in North Carolina.
---
3. Kurt Busch
Age: 26
Born: 08/04/1978
Hometown: Las Vegas, Nevada
NASCAR Cup Career: 756 races/22 years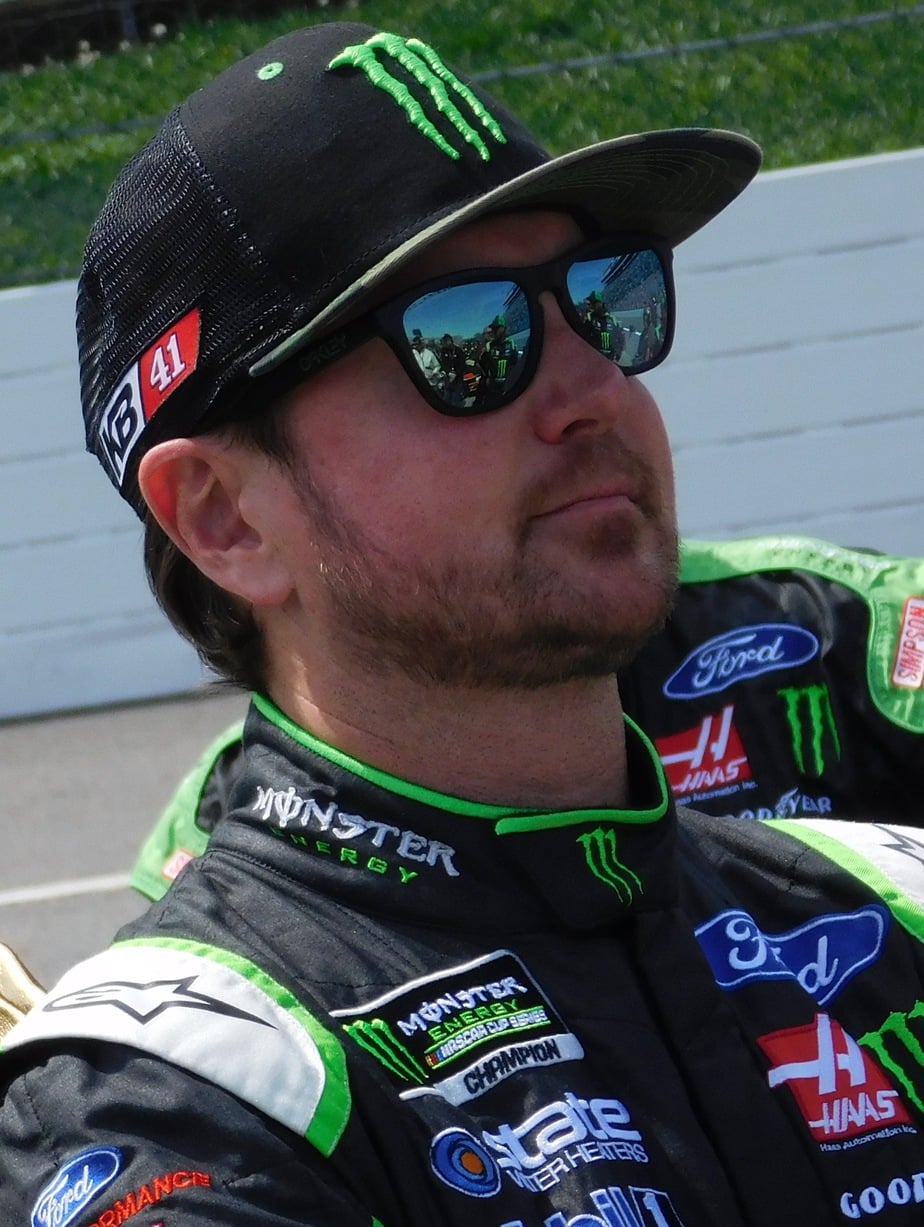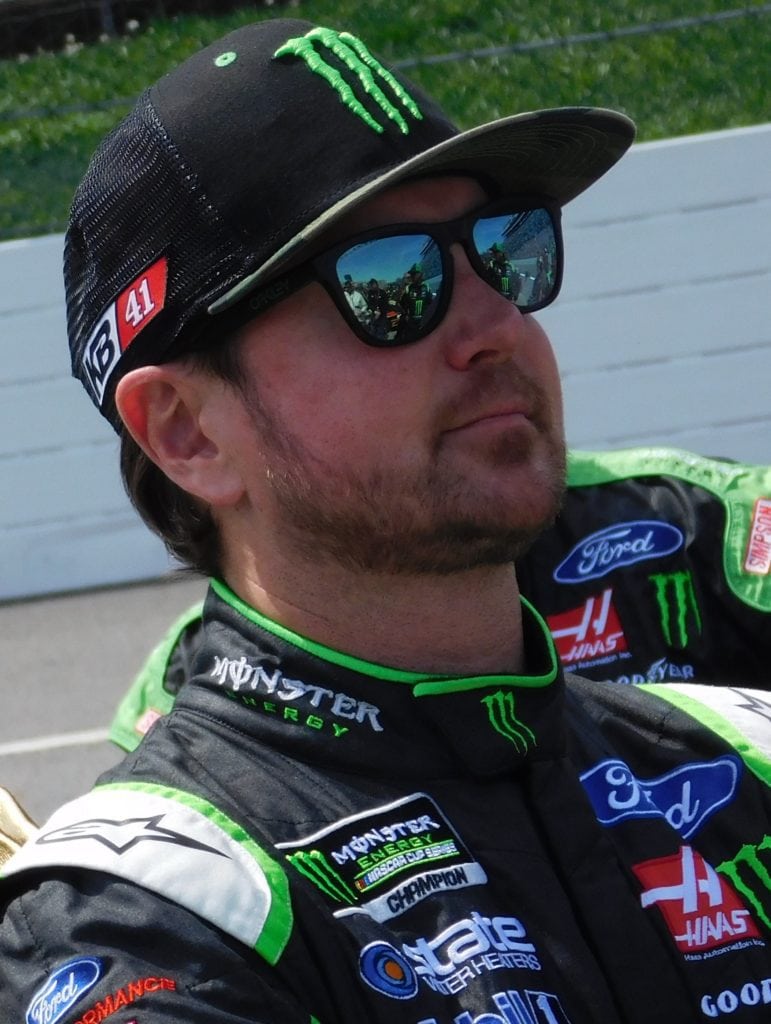 photo source: commons.wikimedia.org
Kurt Busch won his first Nextel NASCAR Cup Series Championship at 26-years-old in 2004. He is the longest-tenured active driver in the Daytona 500 Series when considering career starts. He also happens to be the older brother of champion Kyle Busch, who has two Cup Championships of his own to flaunt for the Busch family.
In 2007, he and his brother Kyle got into an unfortunate scuffle at the NEXTEL All-Star Challenge. In the heat of competition and ten laps to go in their race, the two brothers were pitted against one another and had a brush-up with their vehicles. The two crashed and were subsequently eliminated. Perhaps that brotherly dynamic only added fuel to the already contentious battle between the two. Some family dynamics never change, no matter the age or setting!
Did You Know?
Kurt is known for his aggressive, all-or-nothing style, which resulted in several incidents in his career. As unforgiving as it was, it also led to memorable victories like the 2017 Daytona 500 last-lap pass and the 2010 Coca-Cola 600.
---
2. Chase Elliot
Age: 24
Born: 11/28/1995
Hometown: Dawsonville, Georgia
NASCAR Cup Career: 221 races/7 years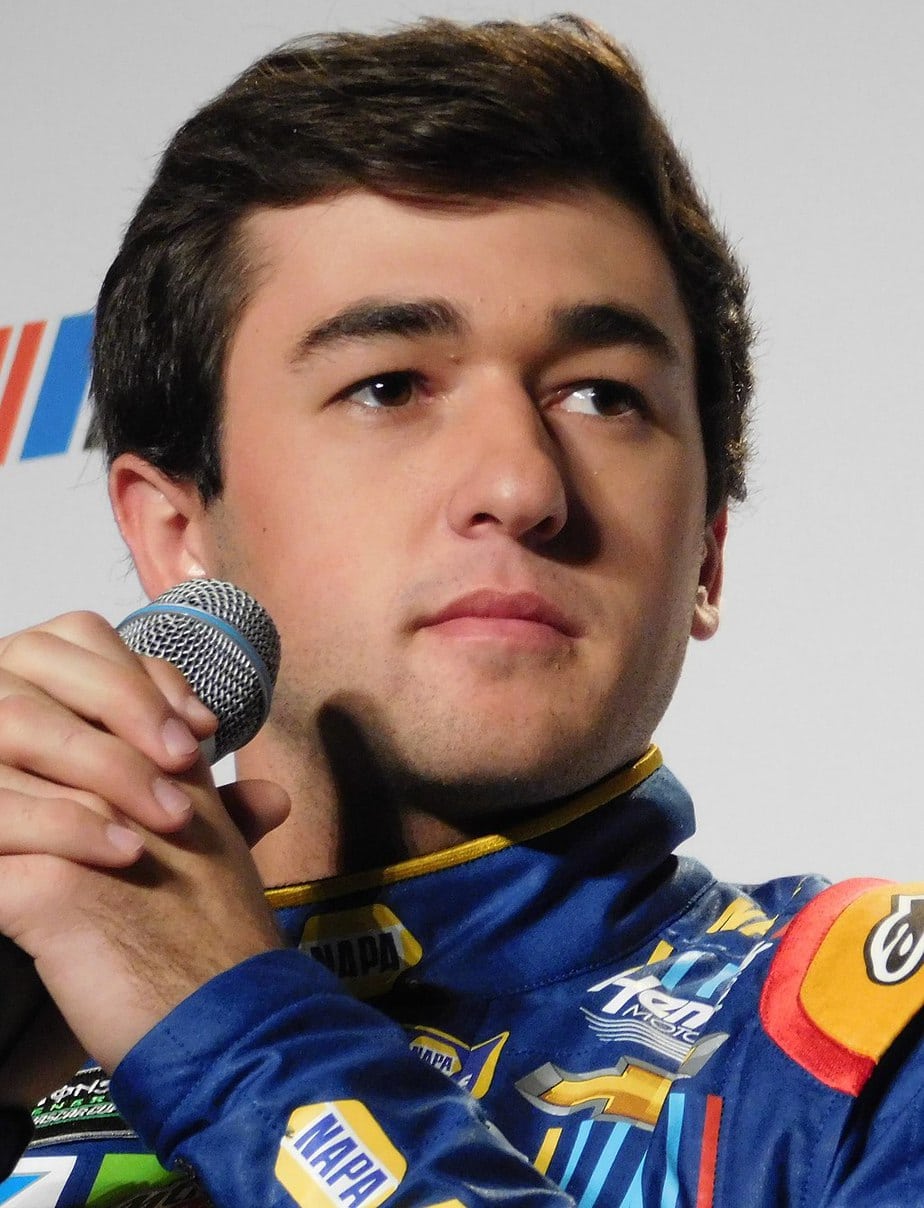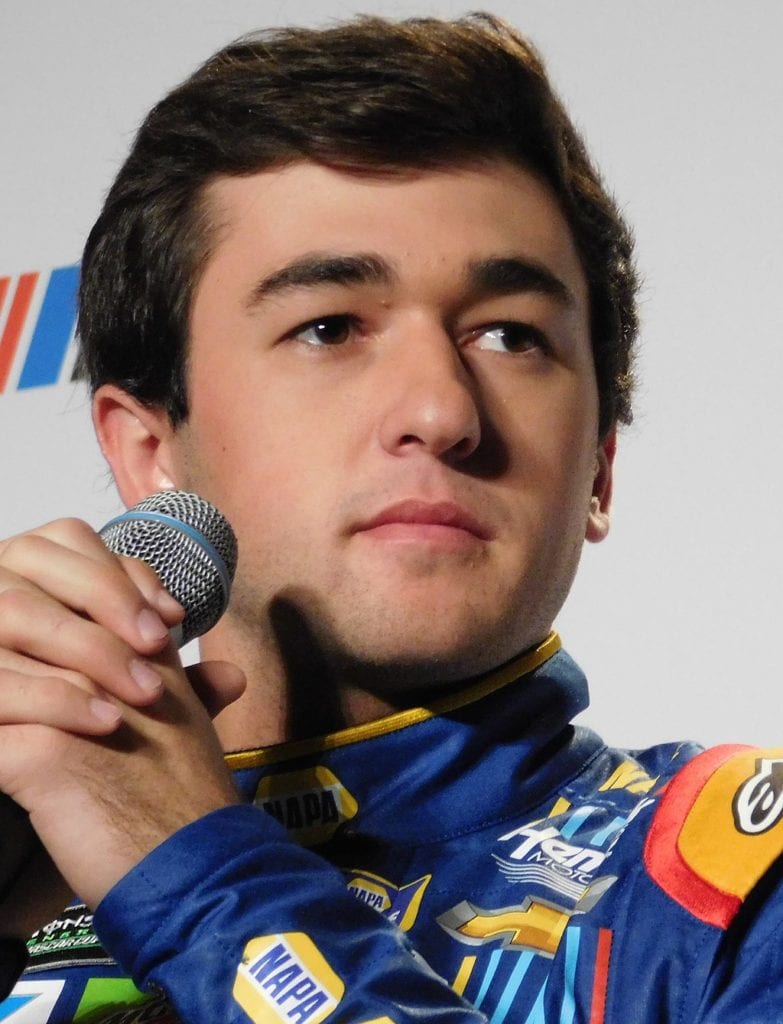 photo source: commons.wikimedia.org
Chase Elliot was only 24-years-old when he emerged victorious in the 2020 NASCAR Cup Series Championship. He began racing in the Cup Series full-time in 2016, the same year he was named the Sprint Cup Series Rookie of the Year.
That was just the beginning for this young phenom. He's had another 13 wins in the Cup Series since then. His immense talent is easier to make sense of when you find out he's the son of 1988 Winston Cup Series champion Bill Elliot.
Did You Know?
Chase isn't camera shy. He's appeared on Country Music Television's hit program The Dude Perfect Show, lent his voice acting chops to Nickelodeon's Blaze and the Monster Machines, and even as Chase Racelott in the 2017 Pixar film Cars 3.
---
1. Jeff Gordon
Age: 24
Born: 08/04/1971
Hometown: Vallejo, California
NASCAR Cup Career: 805 races/25 years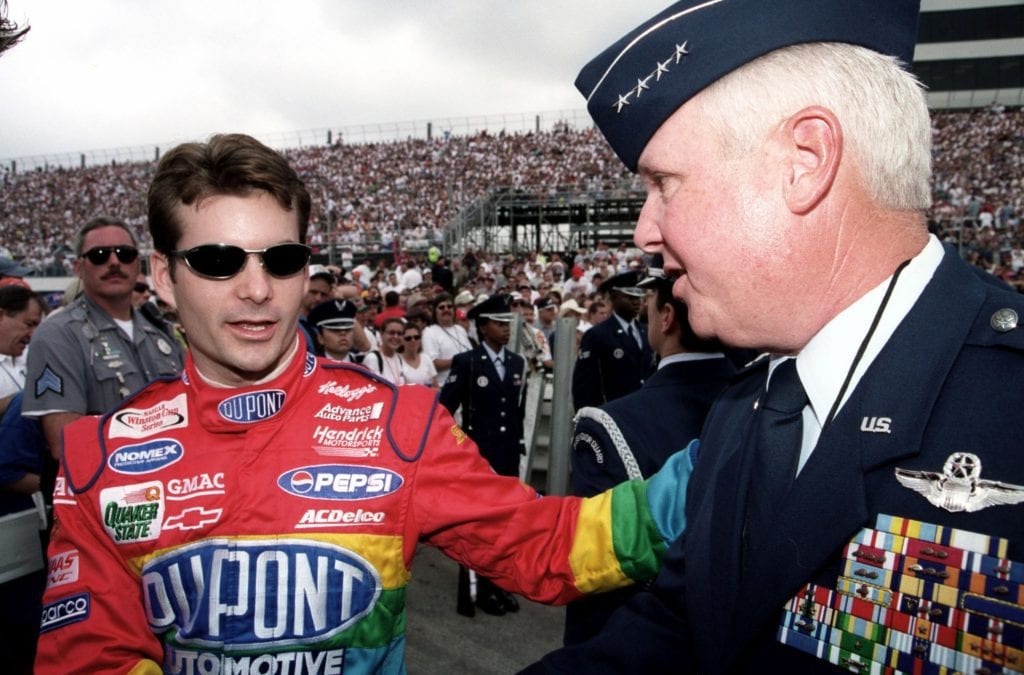 photo source: commons.wikimedia.org
Jeff Gordon is the youngest champion of a major NASCAR tournament!
Jeff Gordon was 24-years-old when crowned champion. He is one of the most recognizable faces in NASCAR, and he has the resume to prove why. It would take too long to rattle off his accomplishments, but on top of being Rookie of the Year, he was named one of NASCAR's 50 Greatest Drivers since 1998.
Gordon was a 2018 inductee into the Motorsports Hall of Fame of America.
Did You Know?
Jeff Gordon has a section of the I-85 expressway named after him. It's aptly titled the Jeff Gordon Expressway.