The NFL is home to some of the country's most agile athletes and hardest working sportsmen of our time. They spend countless hours honing their skills and proudly representing their cities alongside their teammates. However, if you've paid close attention to the roster over the past few years, you may have noticed something about the players. Year after year, younger NFL players are becoming more prevalent.
So what's the cause of these age fluctuations? The NFL's steadily declining age is due to a few factors. The changes to the NFL's collective bargaining agreement (CBA) prior to the 2011 season and the increasing attention on the effects of concussions and head injuries are just a few.
---
The Age Breakdown for the NFL
Entering the big leagues was a dream most young players achieved as early as their senior year in college years ago. Today, rookies are attempting to enter the league at a younger age while aging players are increasingly on their way out. This player movement results in a lower average age of an NFL player. FiveThirtyEight reported that the average age of first-round draft picks in 2018 was 21.7 years old. Nearly a decade prior, the average age was 22.3 years old. This doesn't mean that the entire league is filled with young players. There are still quite a few players that have at least 10 years under their belt and those guys are some of the oldest active NFL players. However, the chances of landing a long career at an older age are getting slimmer each season.

Youngest and Oldest NFL Players
All NFL teams have at least a one-decade age gap between their oldest and youngest players. This means that all teams have some mix of mix of experience and youth amongst them. Take a look below to see the differences between player ages for all NFL teams.

Opposite Ends of the Spectrum
The Oakland Raiders have the overall oldest team in the league while the Cincinnati Bengals sit at the opposite end of the age range.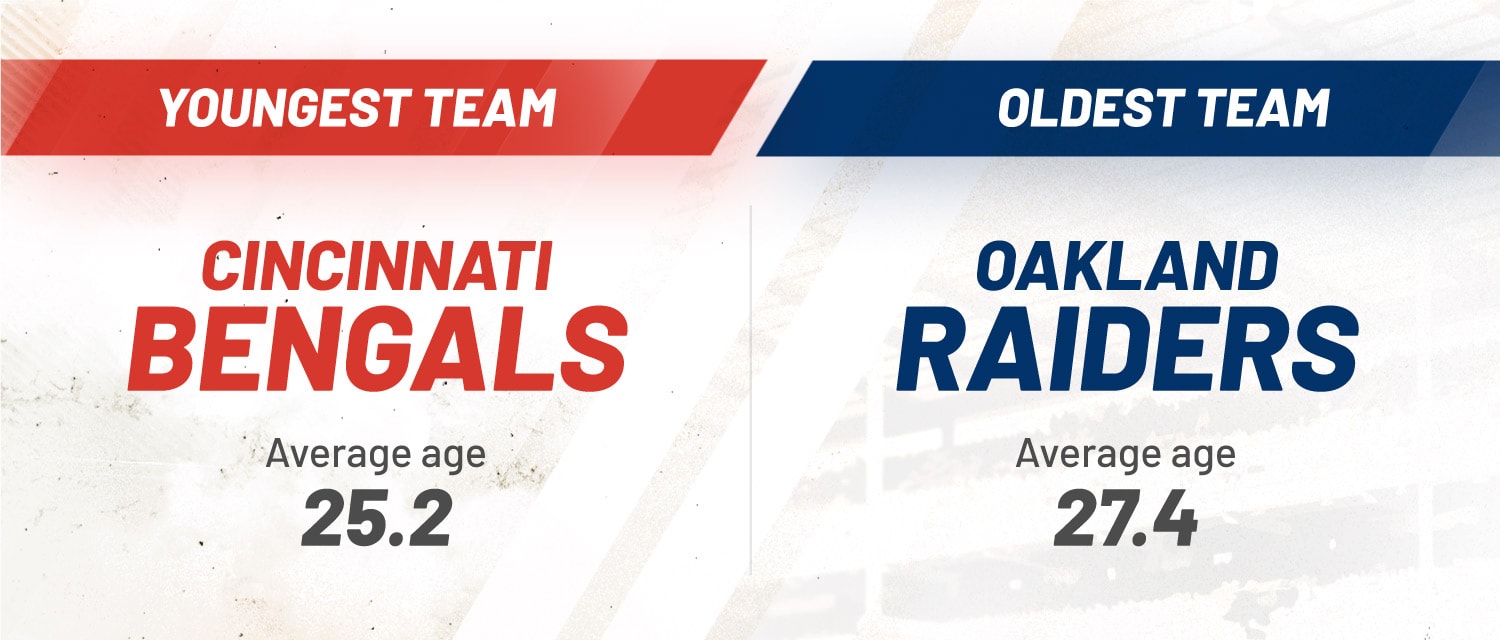 The Rise of Rookies
More and more rookies are entering the league and many are referring to American football as a "young man's game." Take a look at some of the things that impact the influx of young stars and how its affecting the league.

Why Are More Rookies Entering the League?
The 2011 revision of the NFL's collective bargaining agreement (CBA) resulted in several changes that greatly impacted rookies:
Rookie salaries were drastically reduced, requiring four-year rookie contracts with an optional fifth year club option. This gives younger players have less incentive to stay in school since they lost the negotiating power they had prior to the CBA rule. Now, more prospective rookies are trying to enter the NFL to accelerate the process to their coveted second contract that will make them significantly more money.
It scaled back the salary cap to $120.375 million in 2011 ($6 million less than 2009's salary cap).
It required teams to raise salary floor to ensure that teams who were under the cap will now spend more on players. Due to this, some teams are recruiting more rookie players (who have cheaper contracts) to save money for more veteran players.
It forbids two padded practices per day in training camp, but allows a non-padded practice and a padded practice in the same day. These restrictions make it difficult for coaches to train less-experienced players without extensive practices.
It reduced the number of Offseason Organized Team Activities (OTAs) from 14 days to 10 and the offseason program was reduced five weeks overall. These restrictions also make it difficult for training since it decreases the time coaches have with players.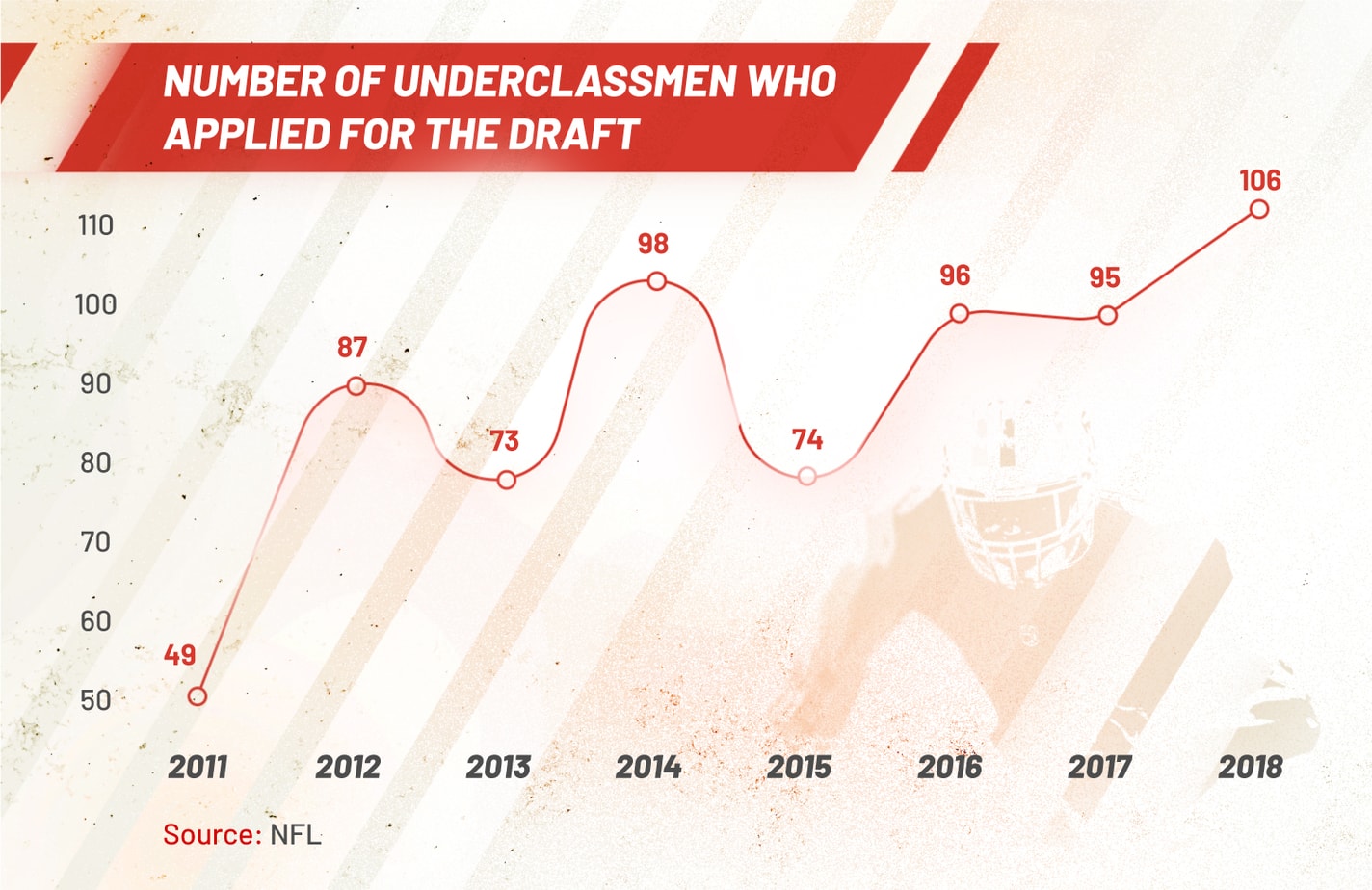 Is Younger Better?
Since rookies are entering with less experience, it's generally taking teams a little longer to hone and refine skills. This results in player turnover and subpar performance in the beginning of the season for some, but don't count out rookies! There are always some breakout stars that can make their mark. Read through to see the stats of a few rookies who are breaking records and making names for themselves. All stats are through the 2018 regular season.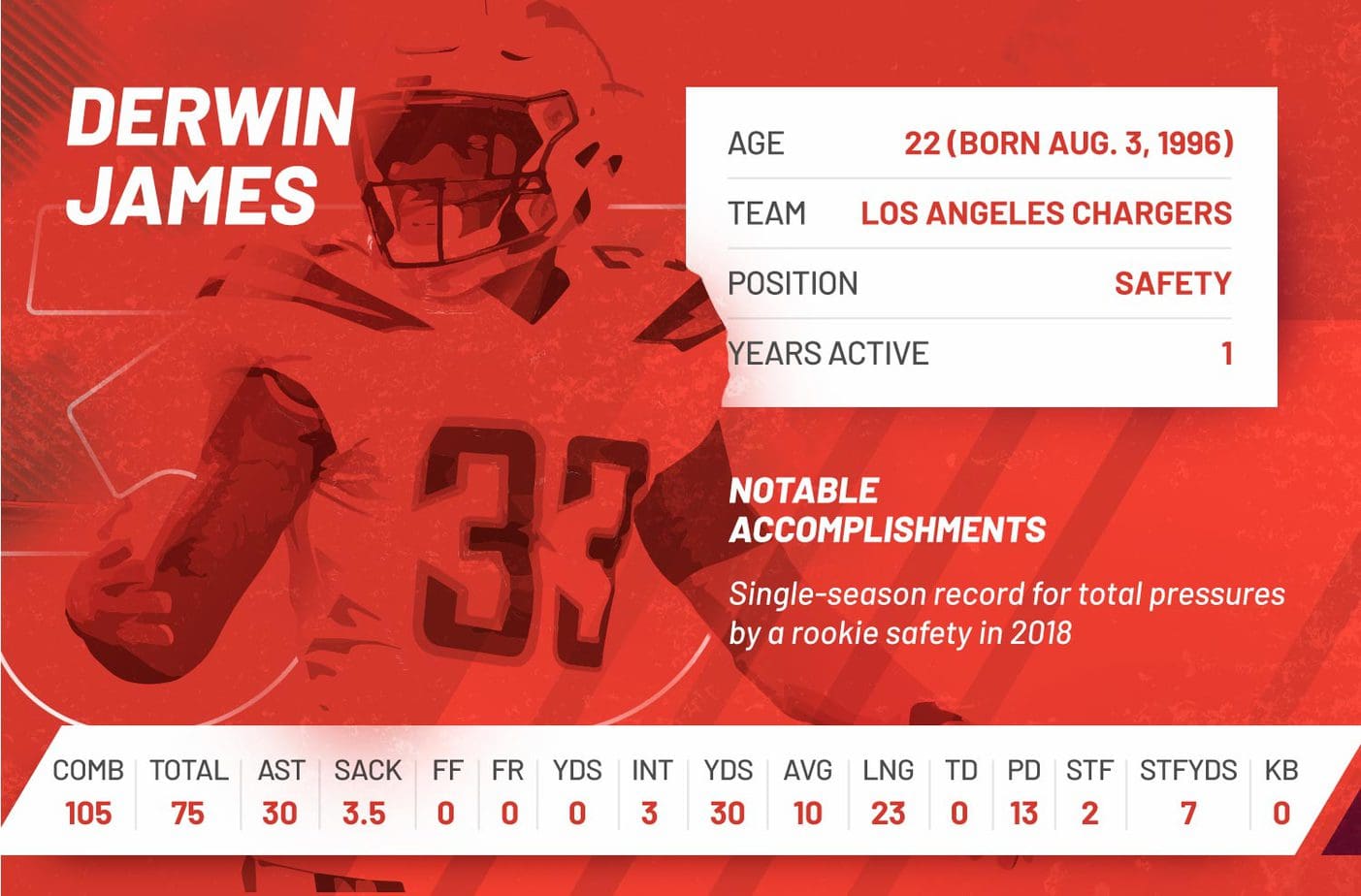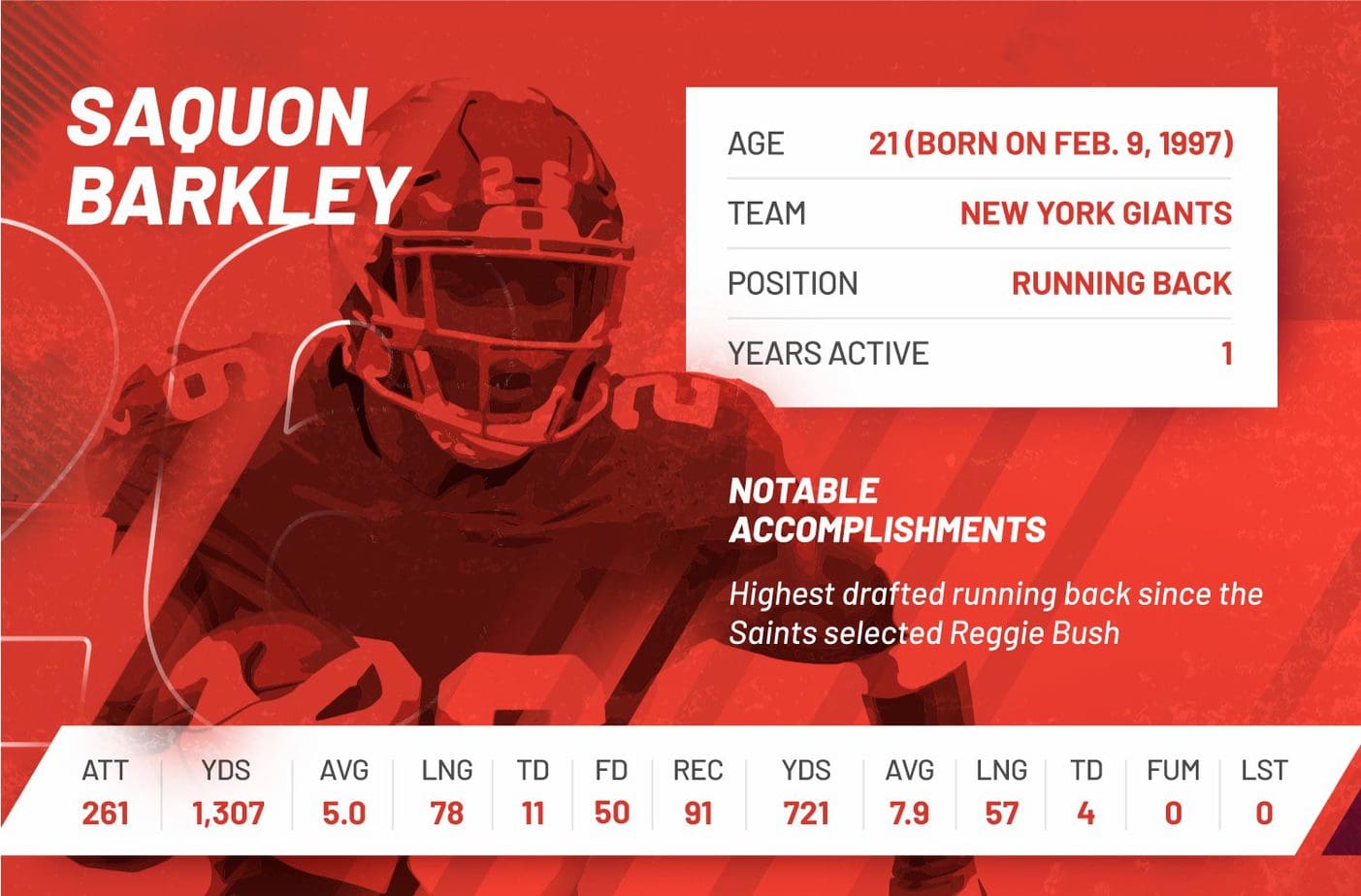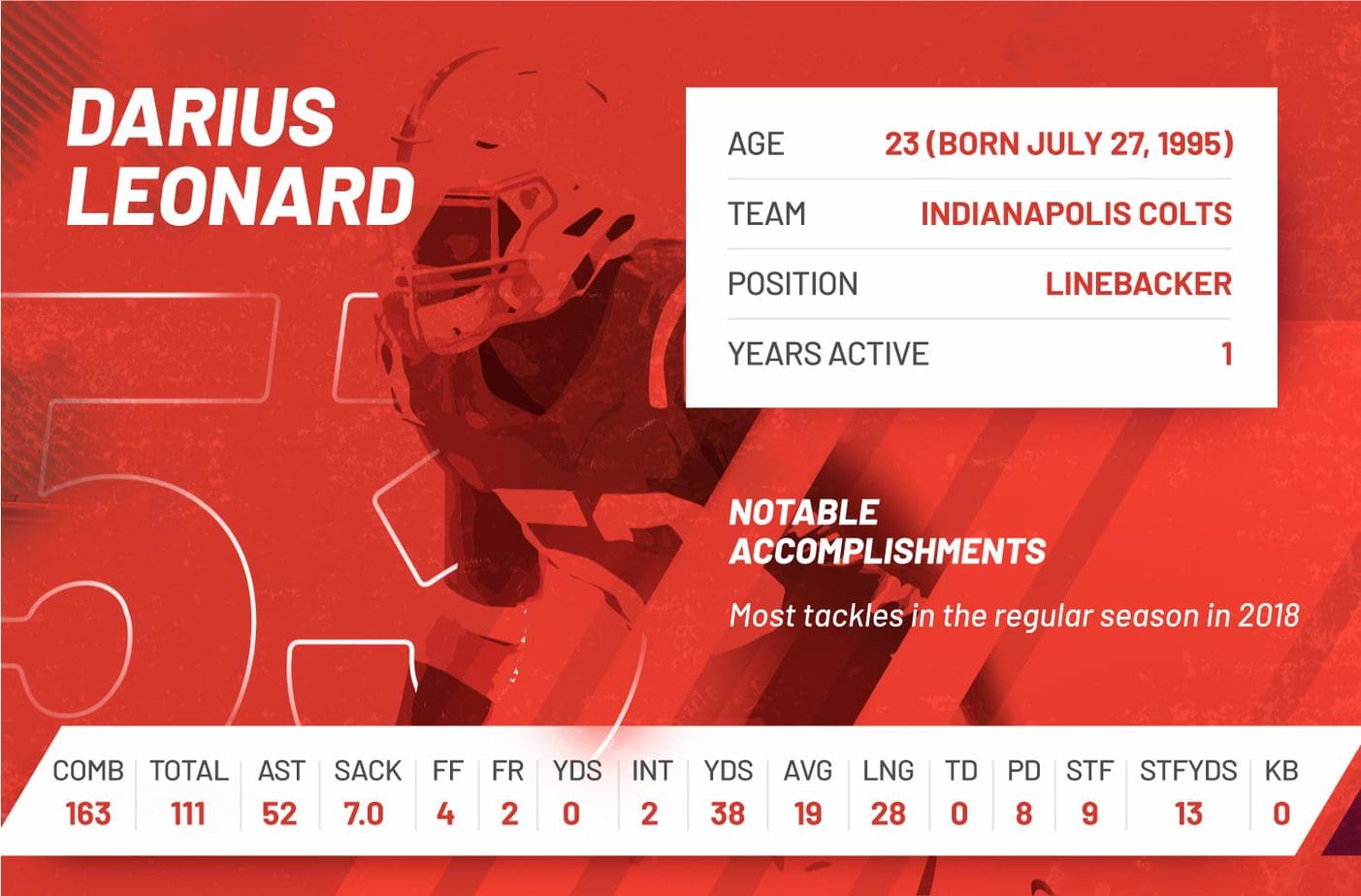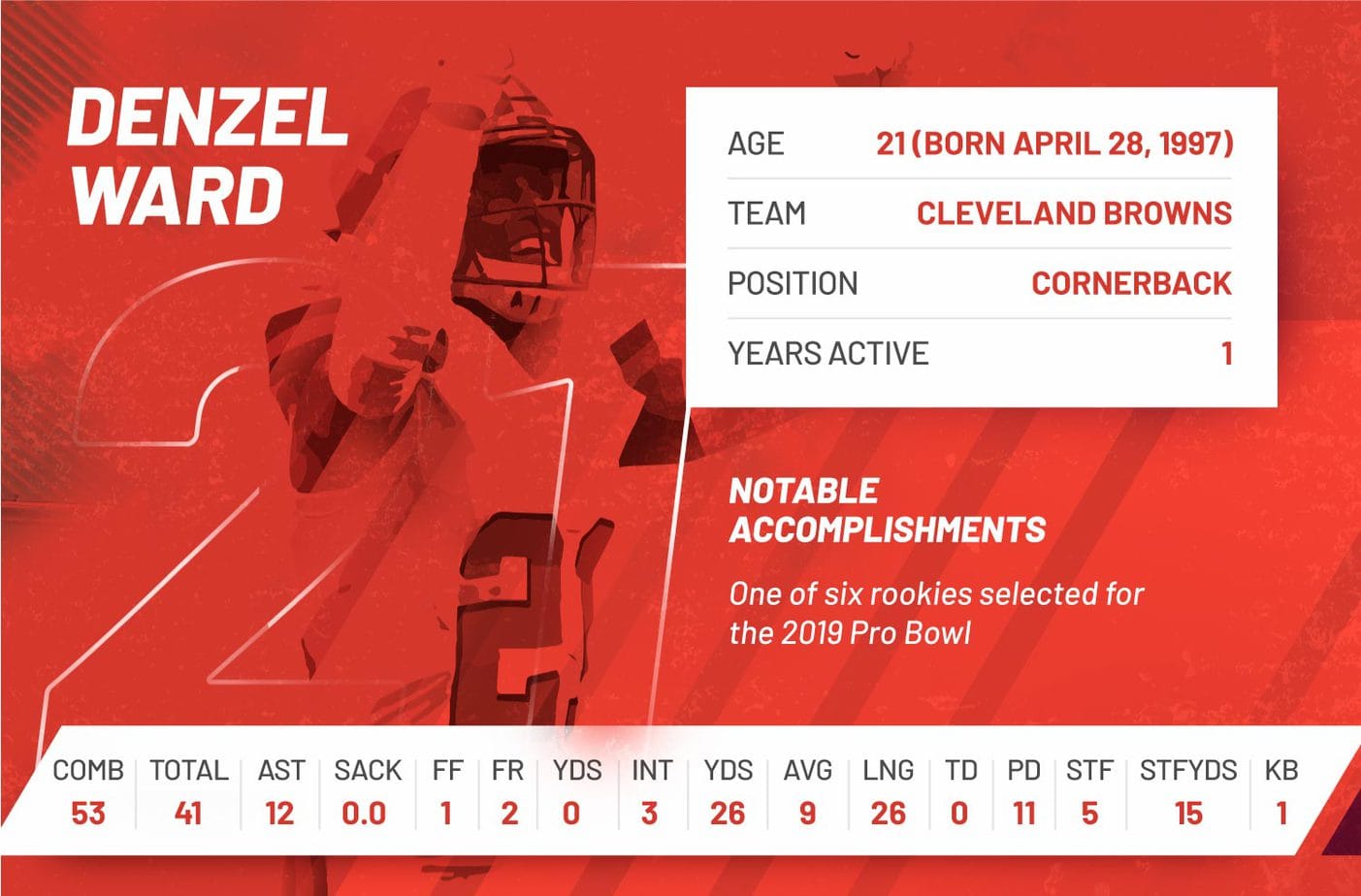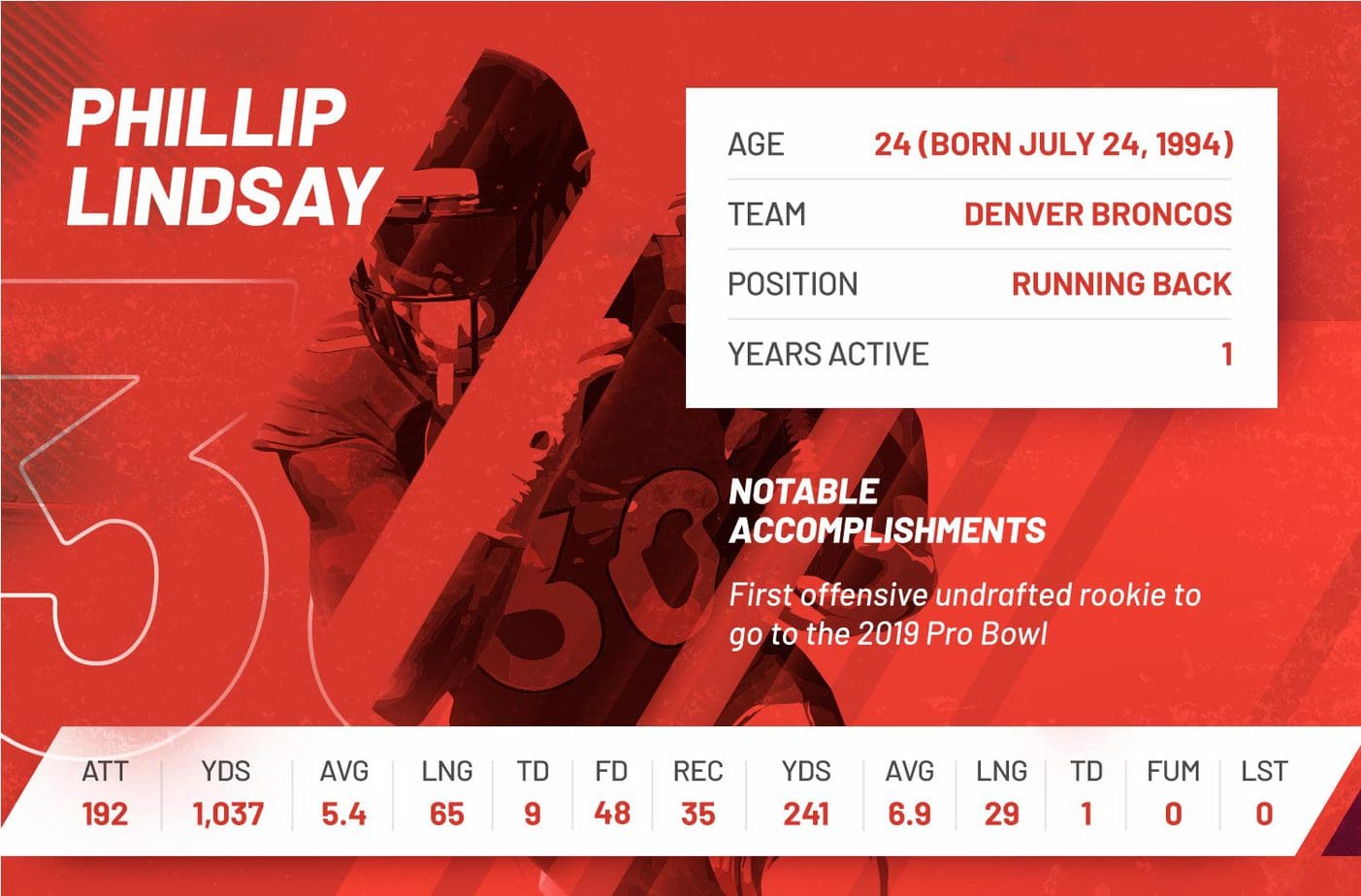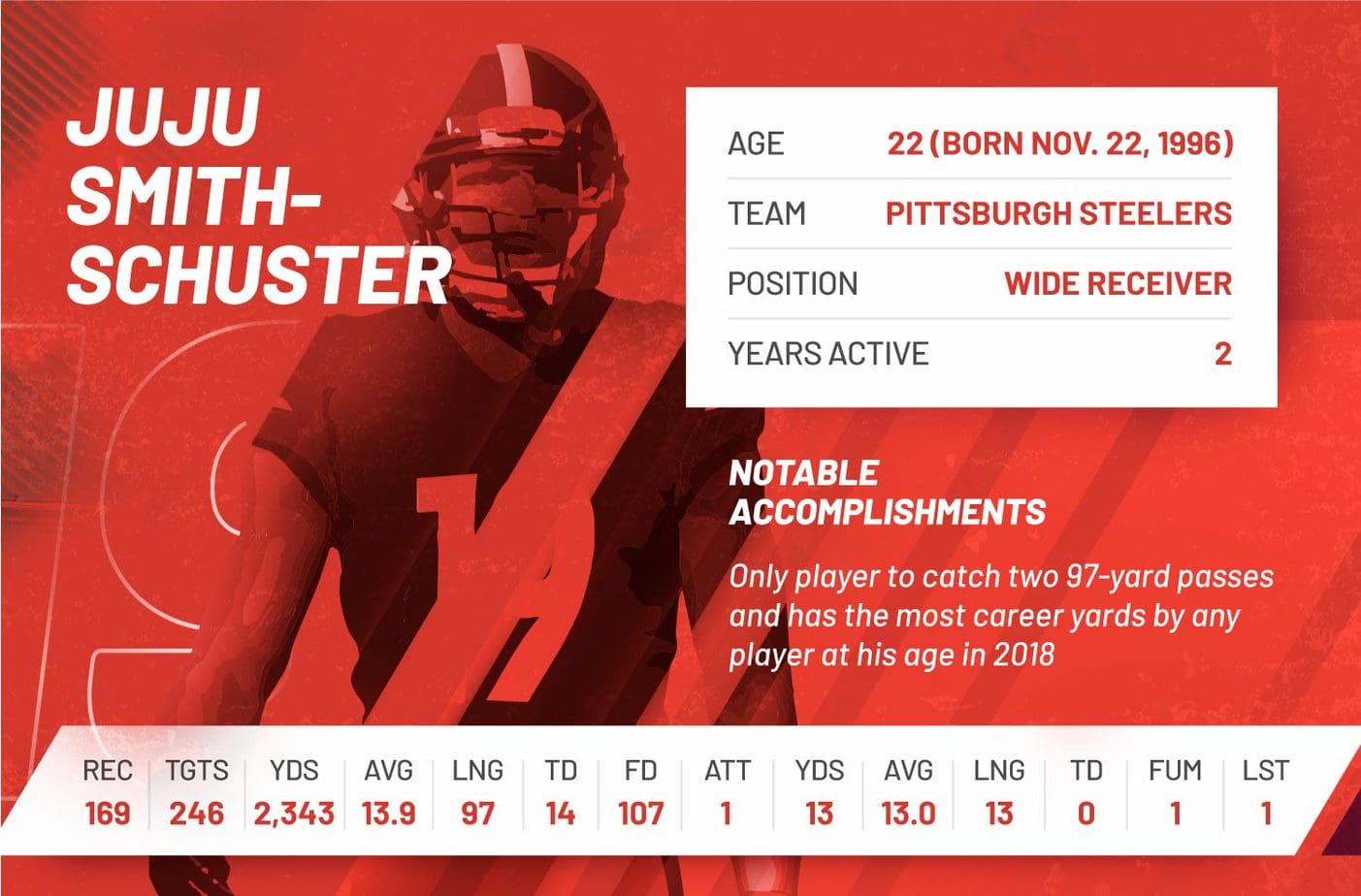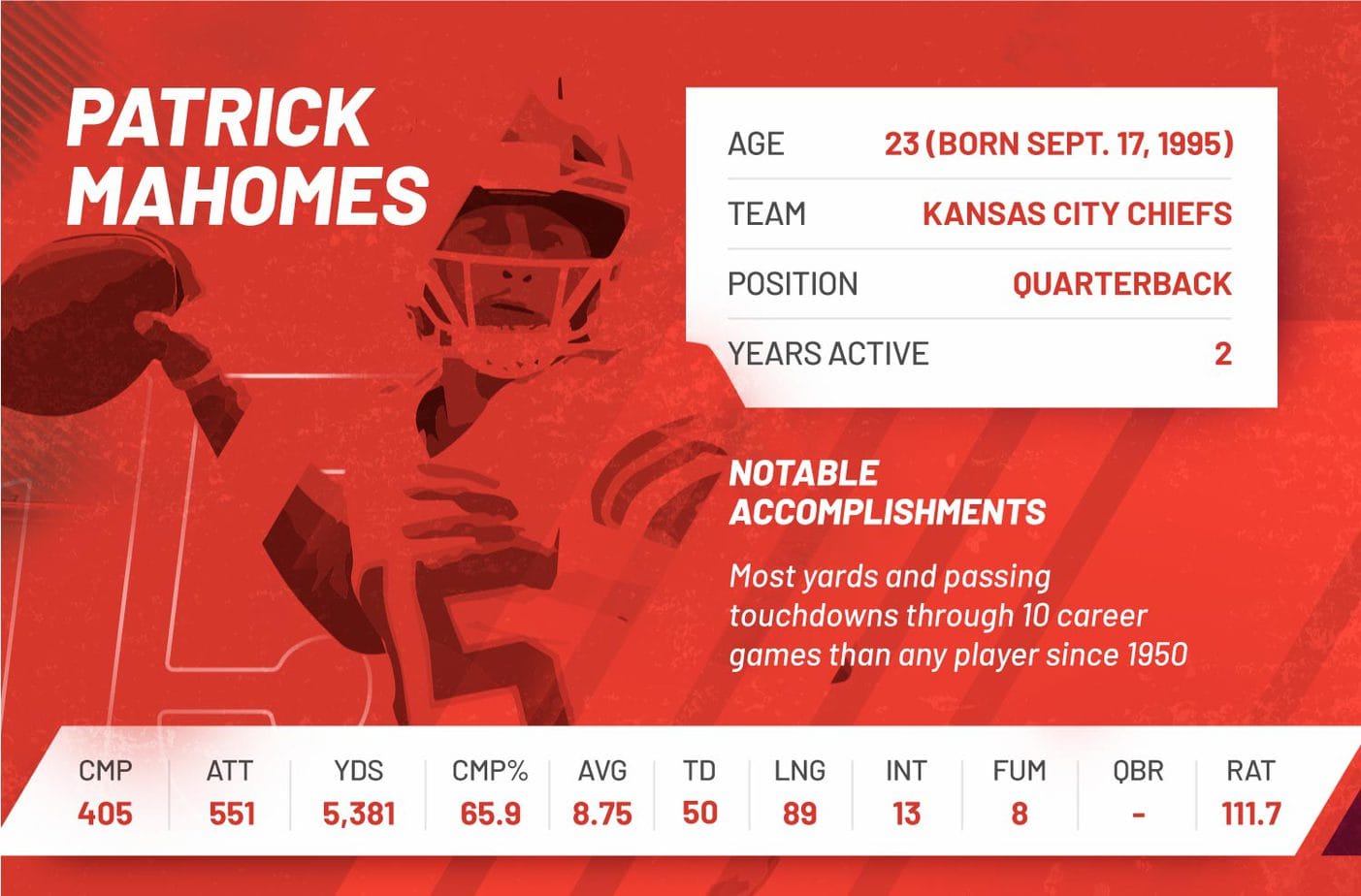 What Do Coaches Think About Rookies?
Coaches have varying opinions on the rise of the rookies and decline of age in the league. Packers Head Coach Mike McCarthy expressed his disdain for the influx of less-experienced players.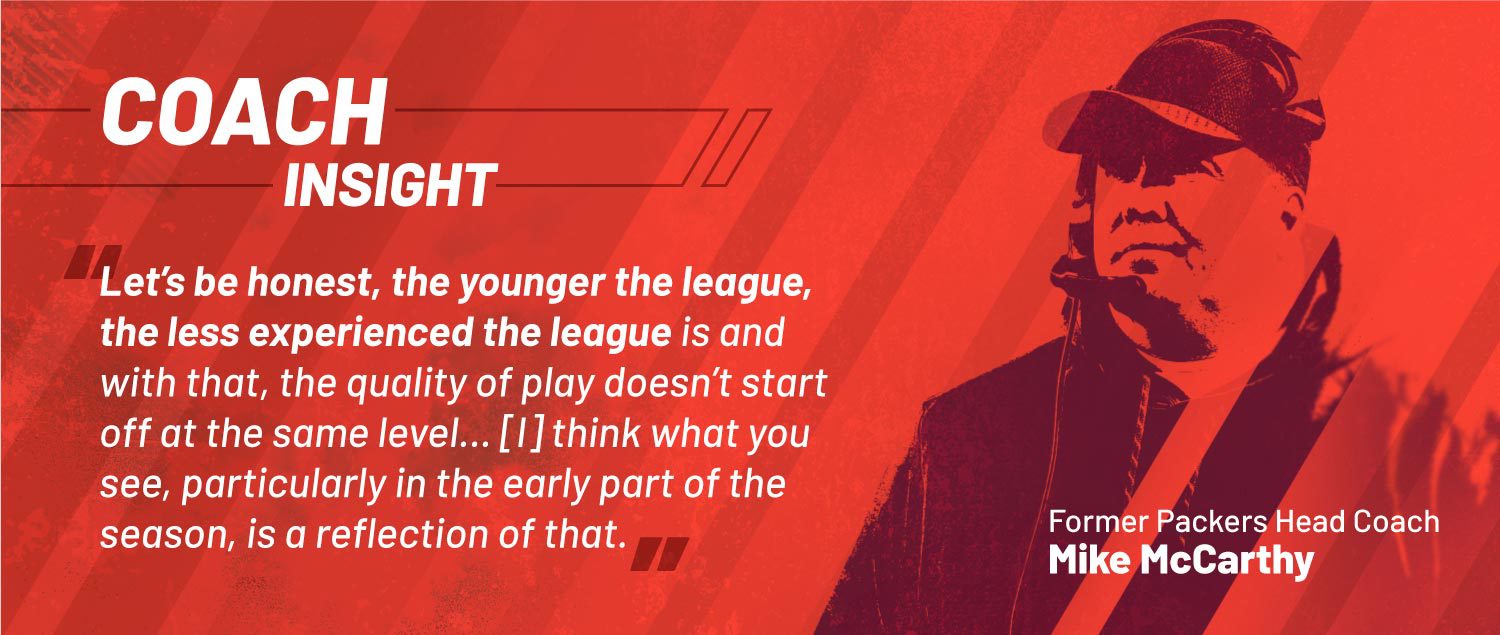 The Decline of Veterans
The average NFL career is 3.3 years, but there are lots of players that play much longer than that. For instance, 45-year-old Adam Vinatieri has been in the league for more than 20 years. There are lots of talented veterans in the league and some, like Vinatieri, that have been around for a while. Despite this, some players are making their exit sooner than expected.

Why Do Some Vets Call It Quits?
The long-term effects of concussions and other injuries cause some older players to either voluntarily leave before experiencing any major damage or make their exit when their bodies start to suffer from the inevitable wear-and-tear.
The number of concussions for each full season is steadily increasing year after year. Reports also show that more and more retired players who've experienced concussions have cognitive issues like dementia, depression and chronic traumatic encephalopathy (CTE).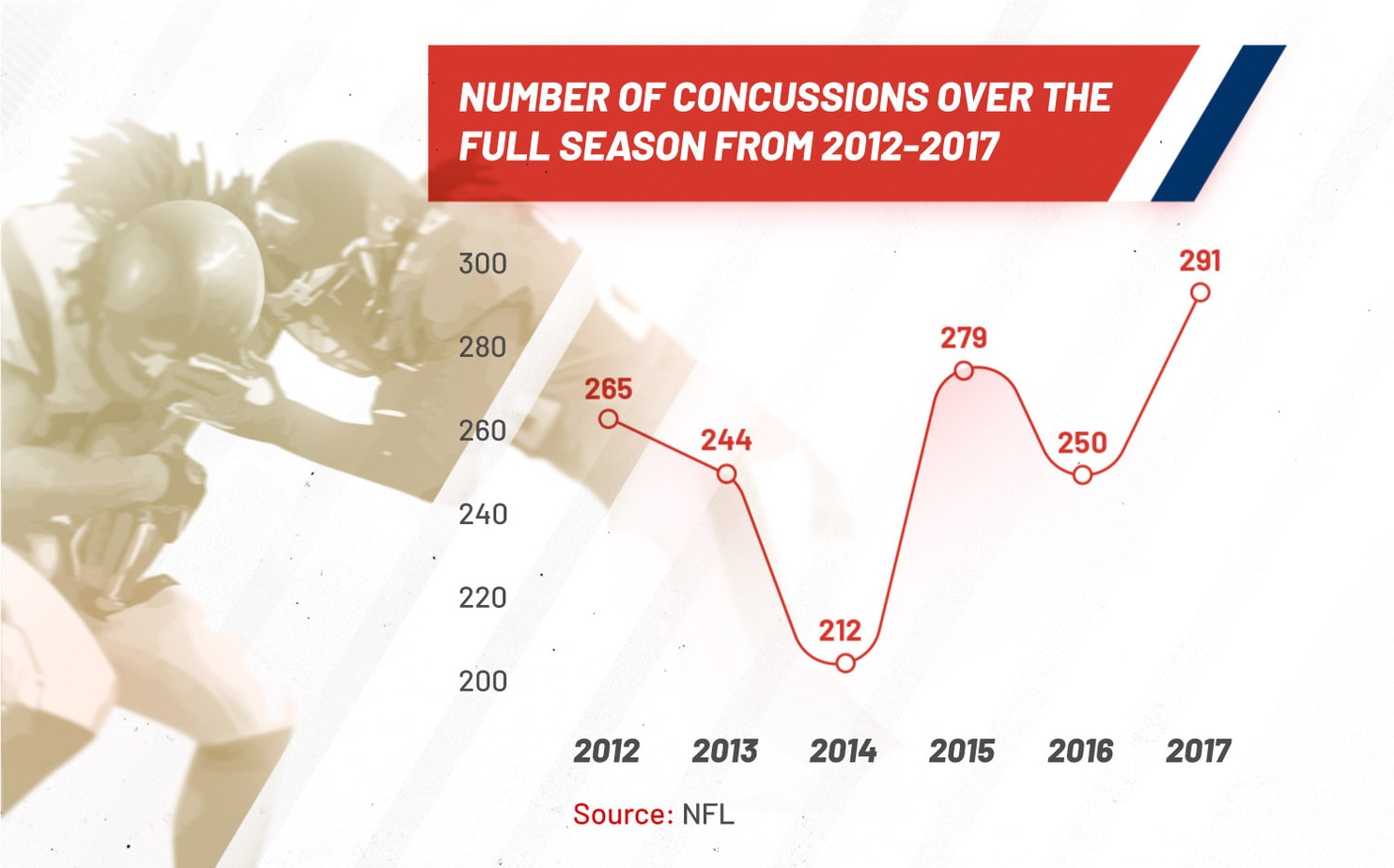 Here are the positions with the highest percentage of concussions from a 2017 study reviewing concussions in the previous two seasons.
Cornerbacks: 22%
Wide Receivers: 15%
Linebackers: 11%
Offensive Lineman 11%
Other injuries like ACL tears and MCL tears are both painful and sometimes leave devastating effects to a player's career and overall health. ACL tears are a devastating and painful injury for any athlete. It takes a long time to heal and can spell the end of the season (or career) for some.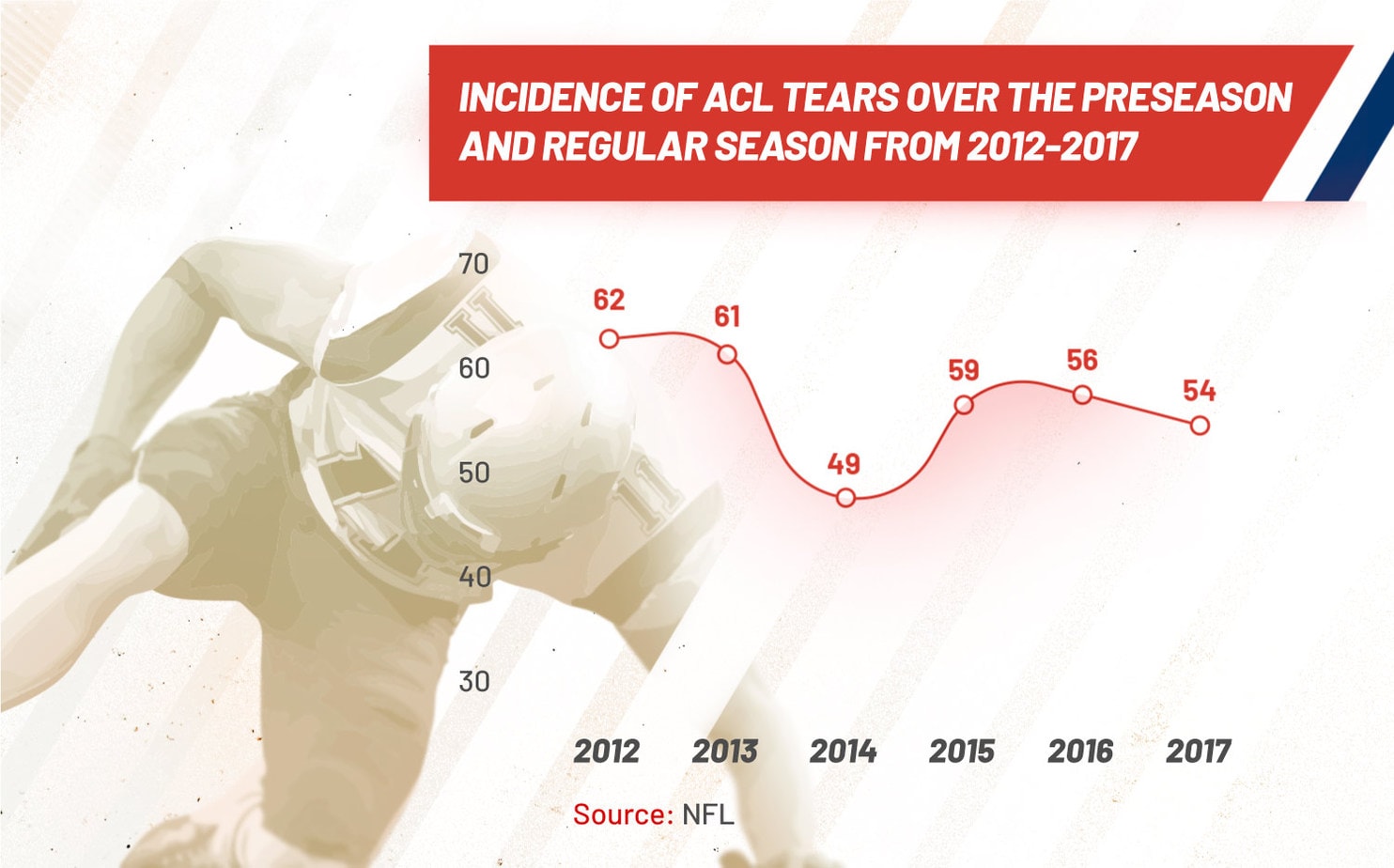 MCL tears are more prevalent than ACL tears in the NFL with peak injuries occurring in 2015. MCL tears are also extremely painful. However, it's easier to recover from an MCL tear than an ACL tear.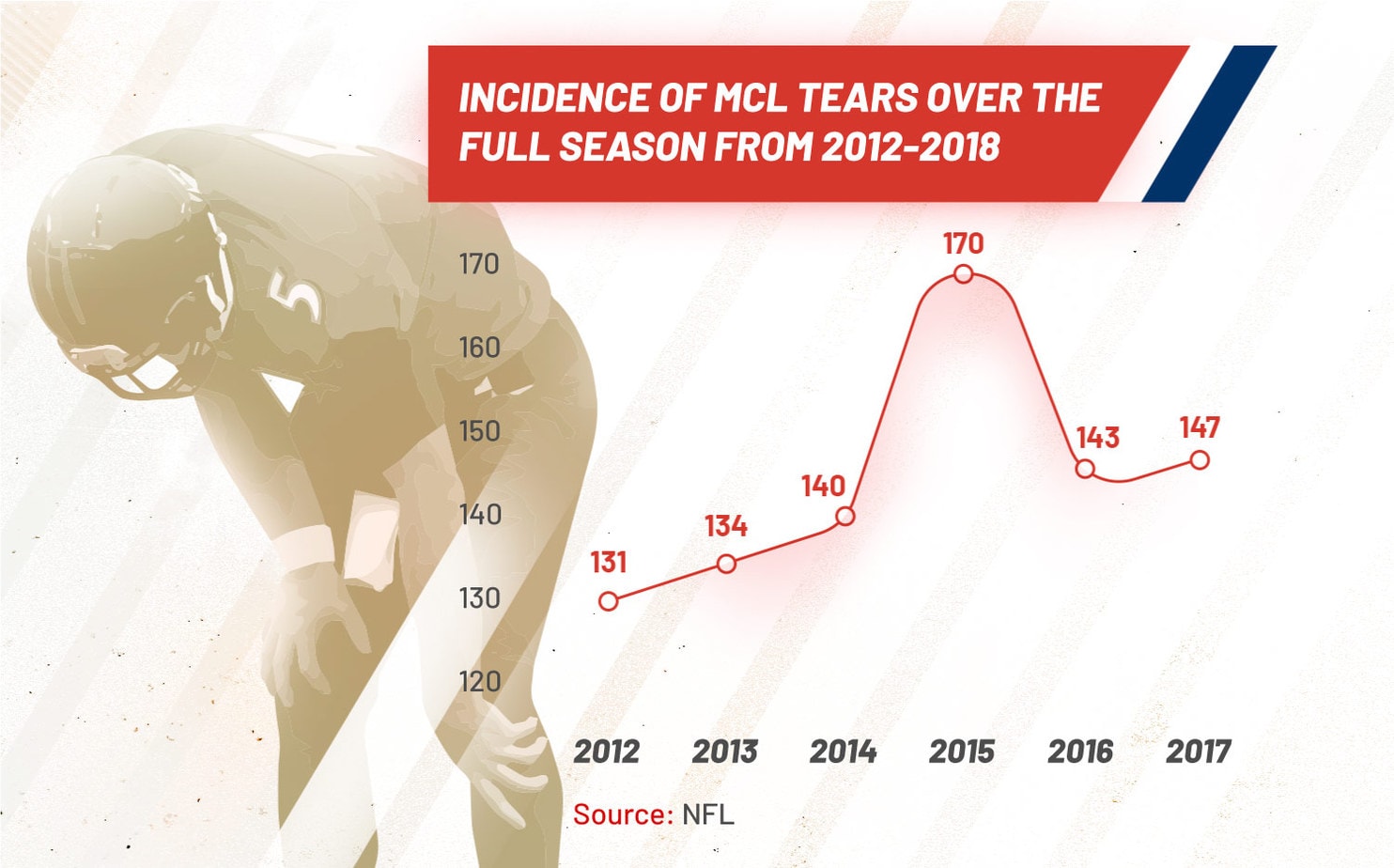 60% of concussions are made by players making hits with 41% of concussions occurring during a tackle. Quarterbacks and players in the special team are usually the oldest players on a team. This is because kickers and quarterbacks experience tackles and less overall straining physical contact in comparison to other positions.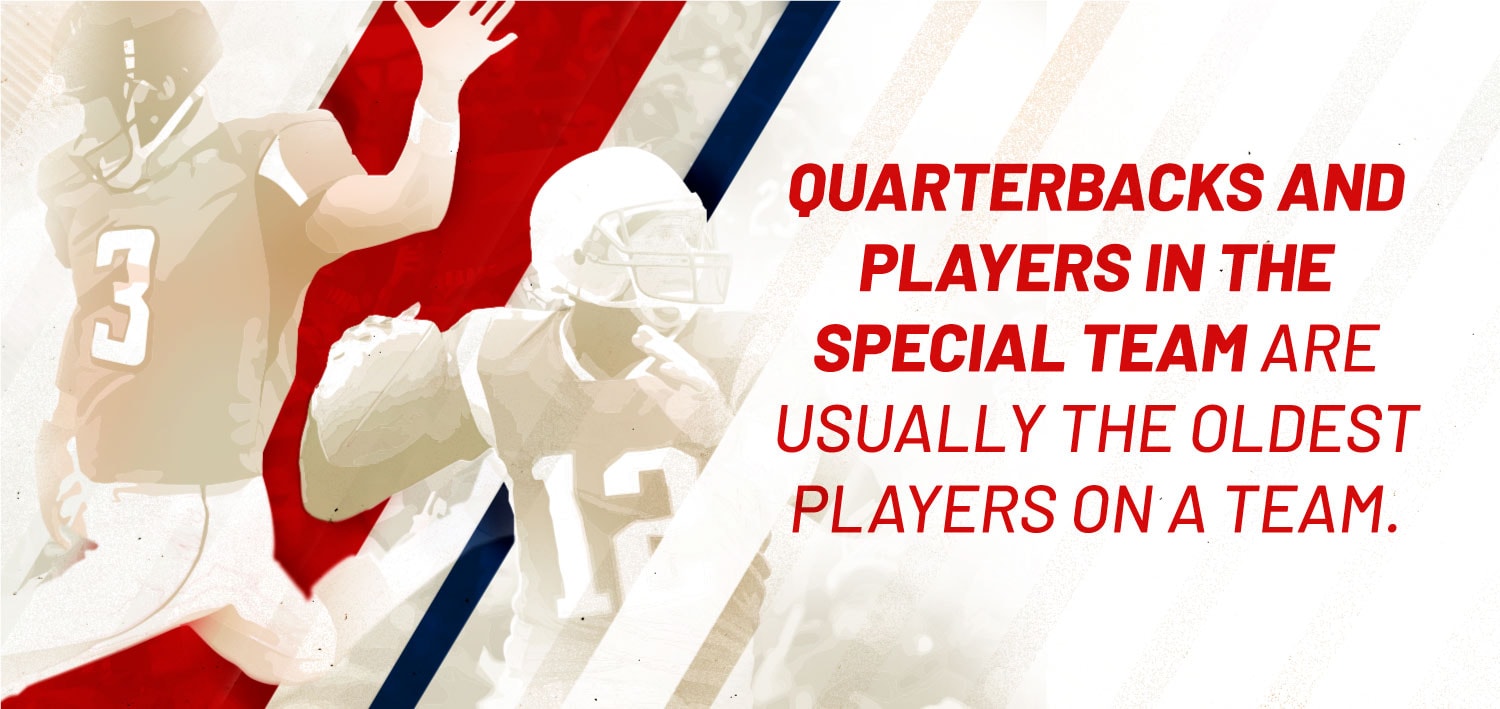 Do Vets Still Stack Up?
The sheer amount of on-field experience veterans have stacked over the years give them an obvious advantage over rookies. Their know-how of the game and strategy still makes older players valuable assets to any team. Lots of players are also able to heal and play through injuries. Here are some of the oldest NFL players and their stats to see where they stand. All stats are through the 2018 regular season.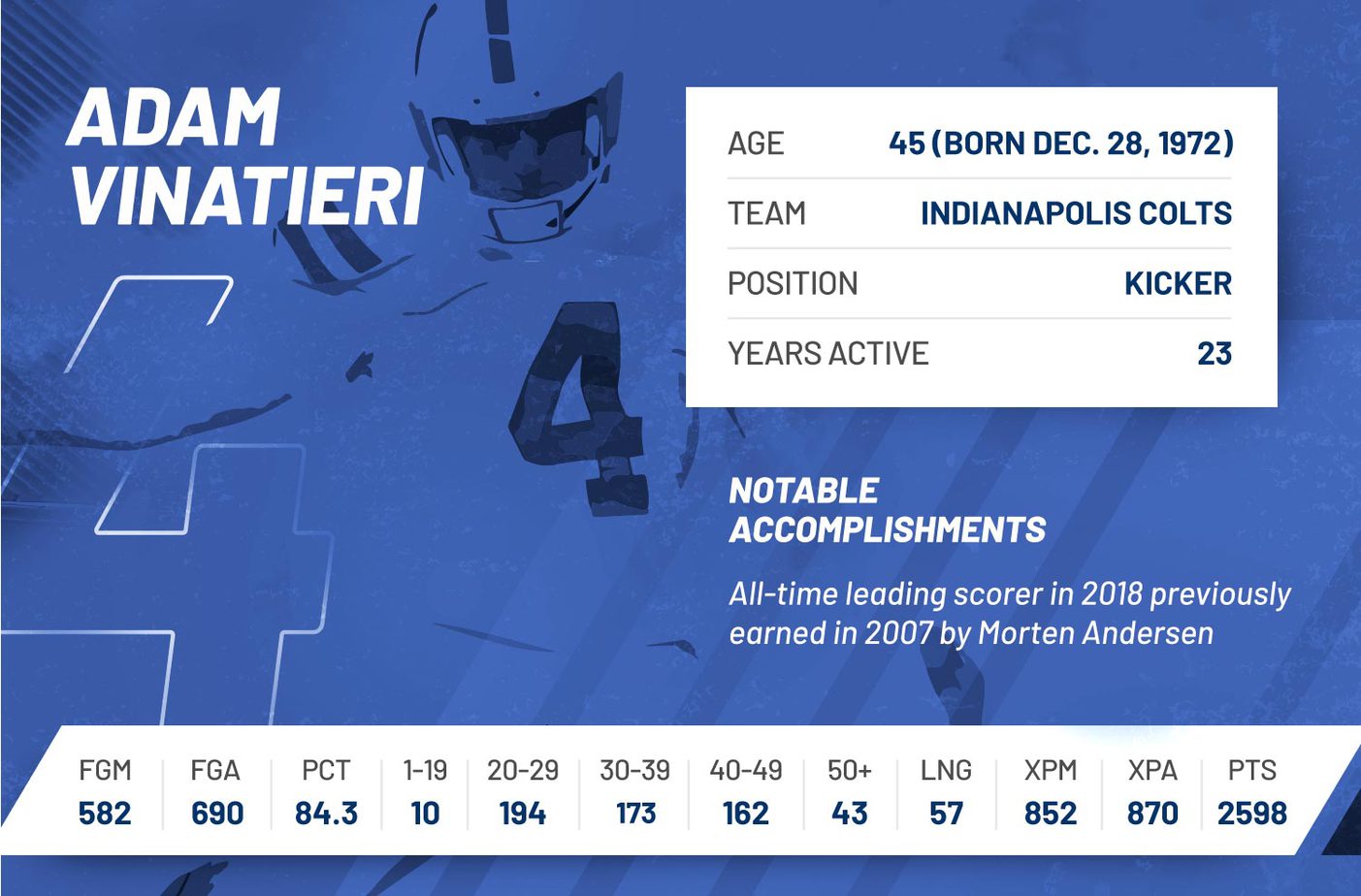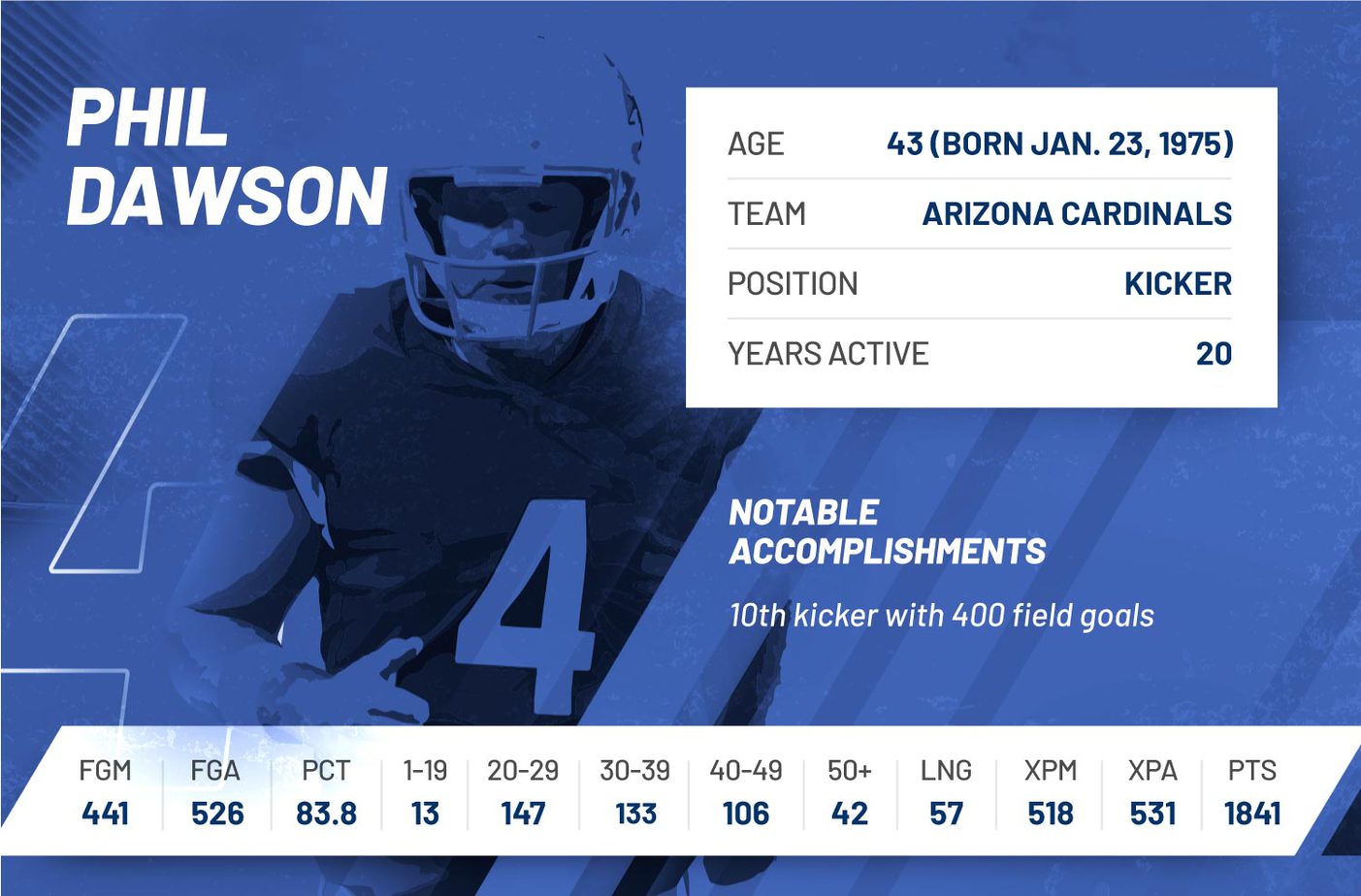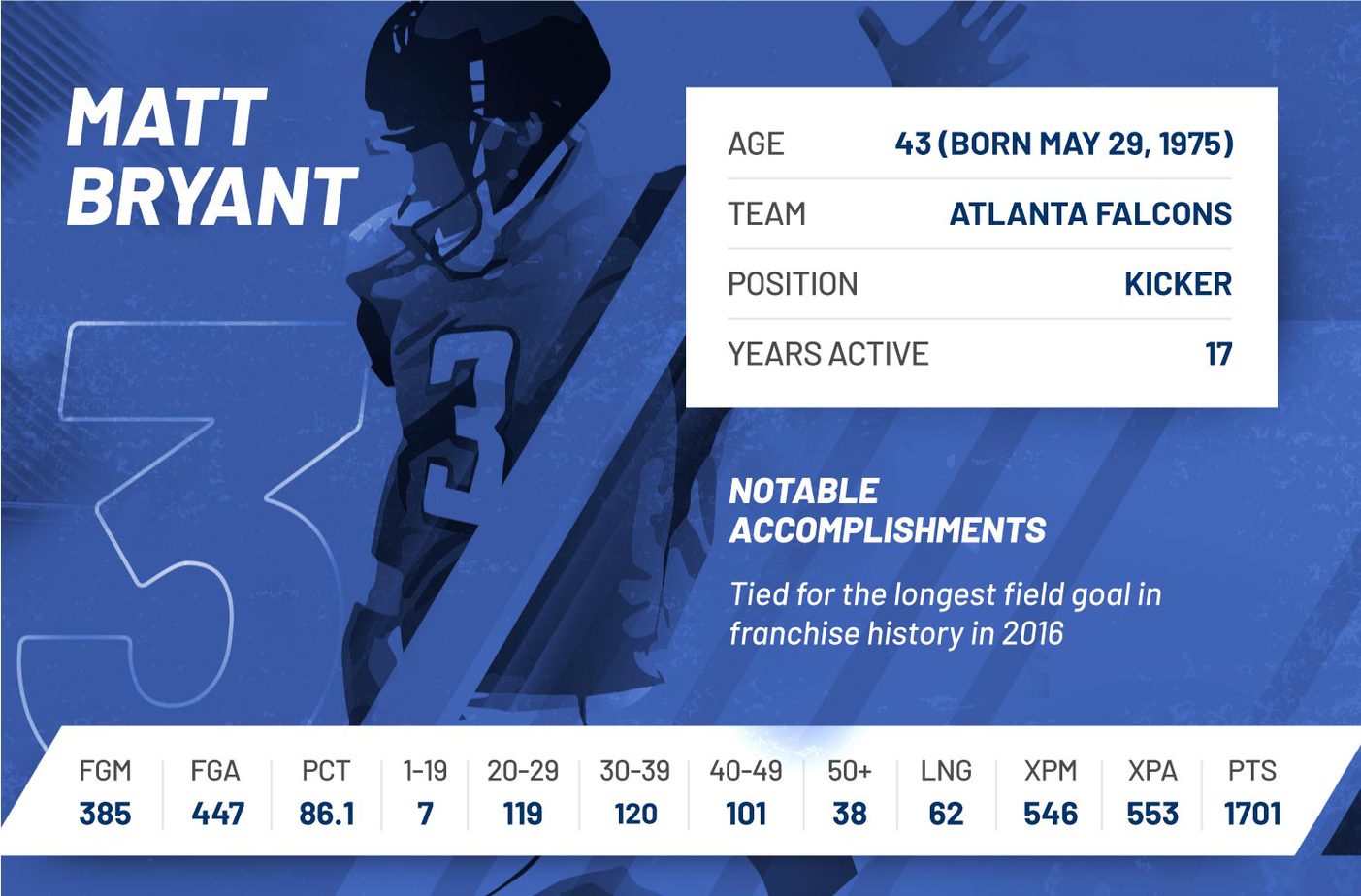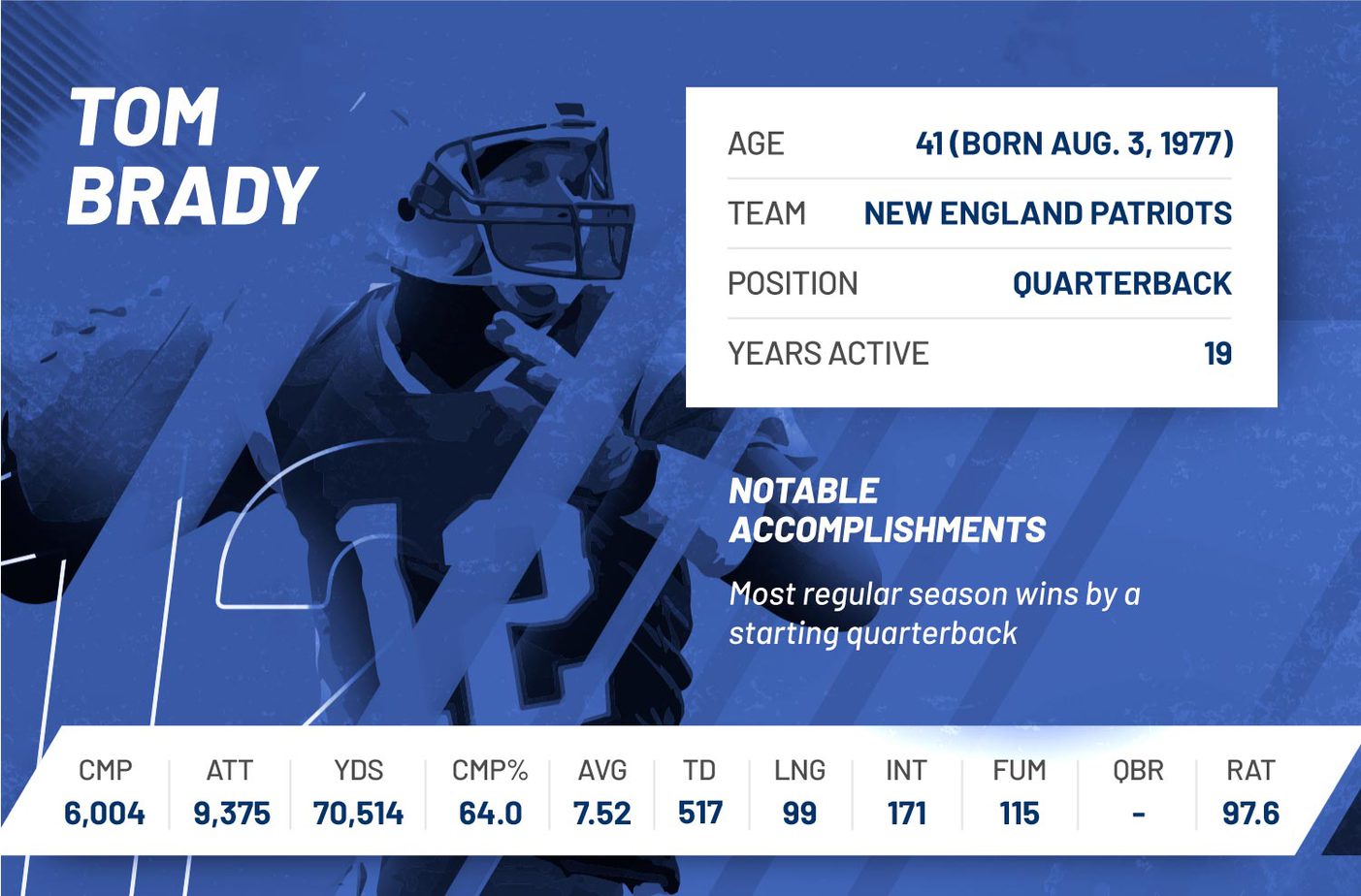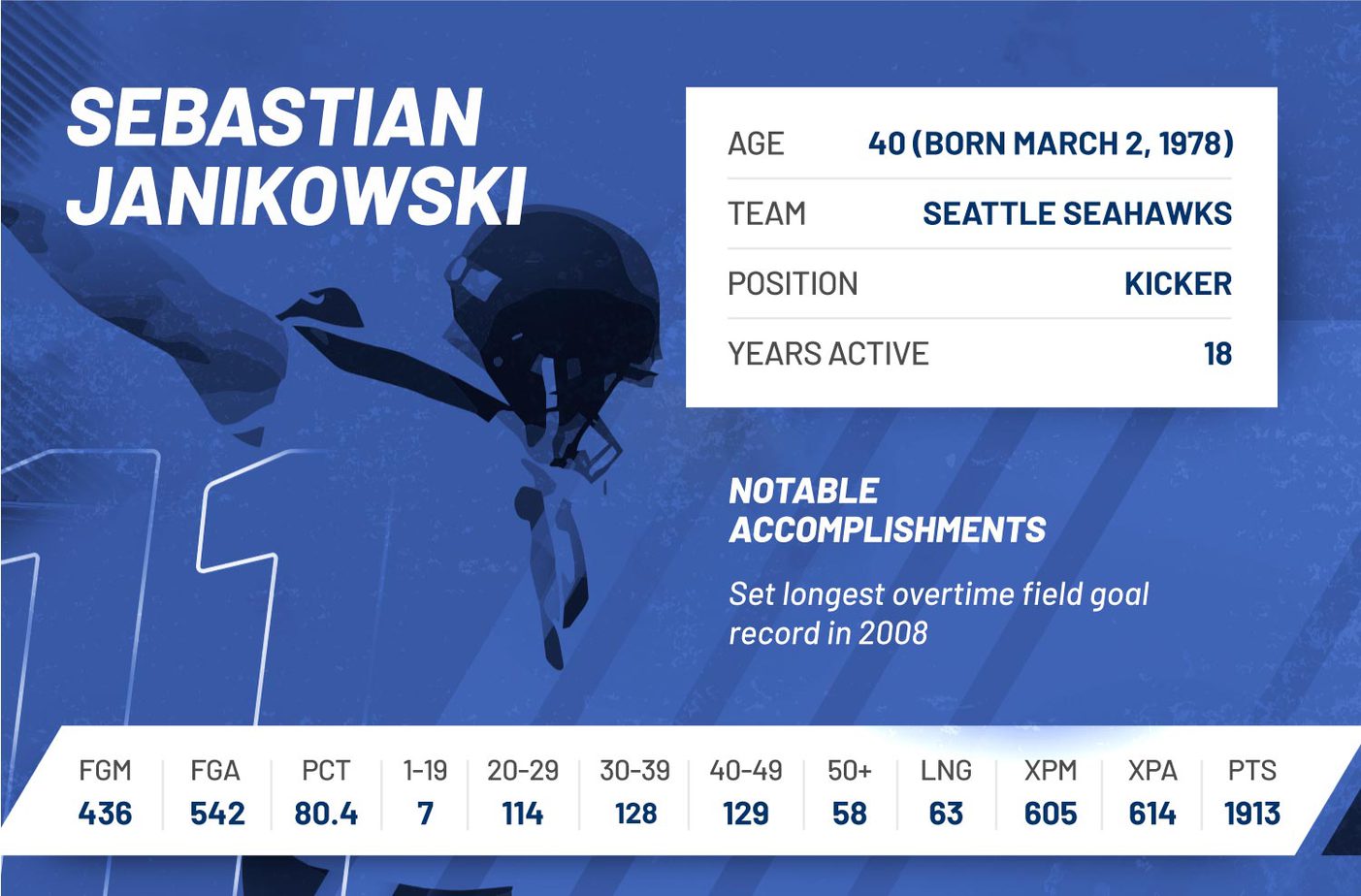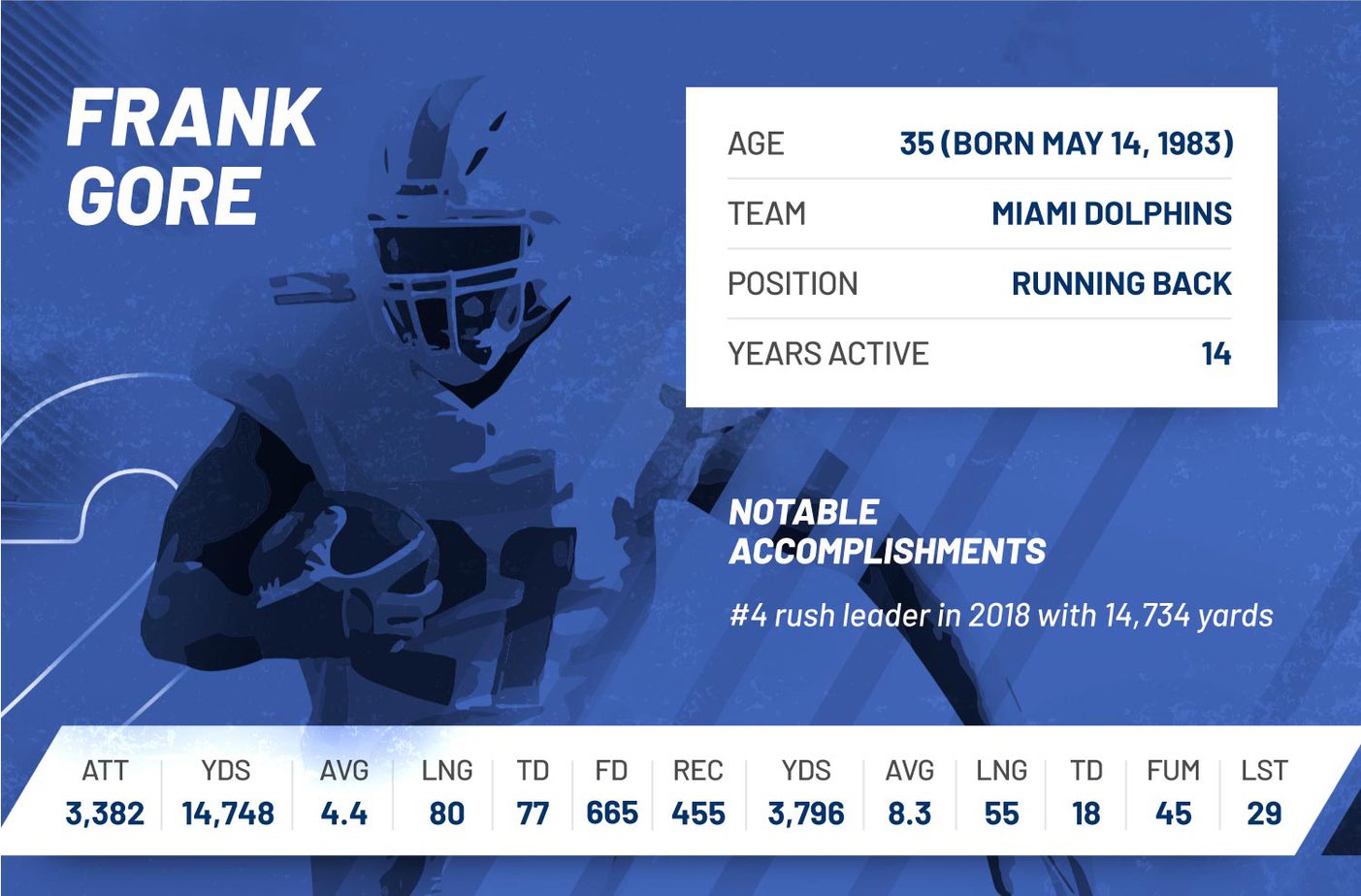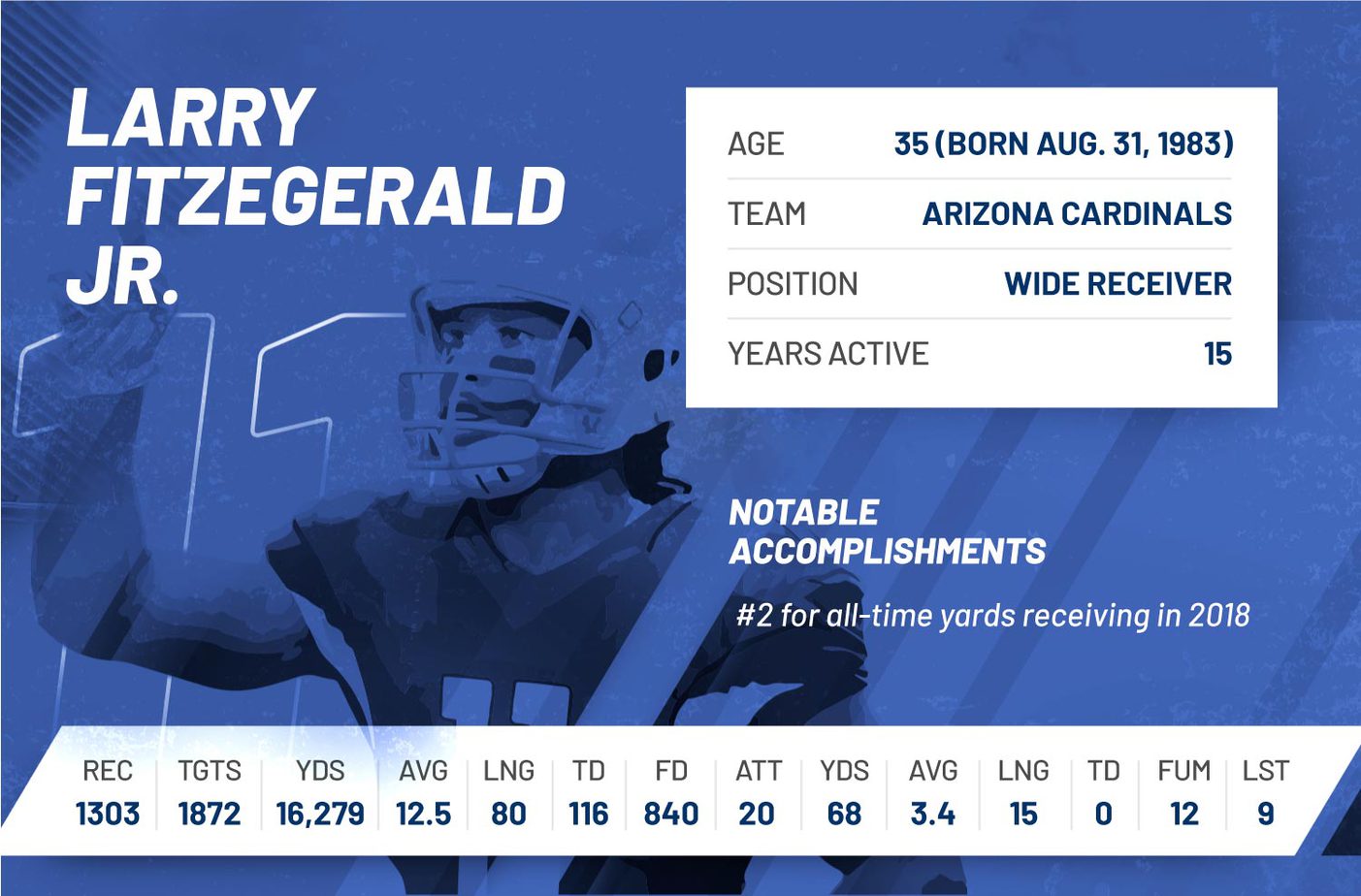 What Do Coaches Think About Vets?
Some coaches prefer experience over youth when it comes to their team rosters. Raiders Head Coach Jon Gruden is known in particular for his inclination towards older players.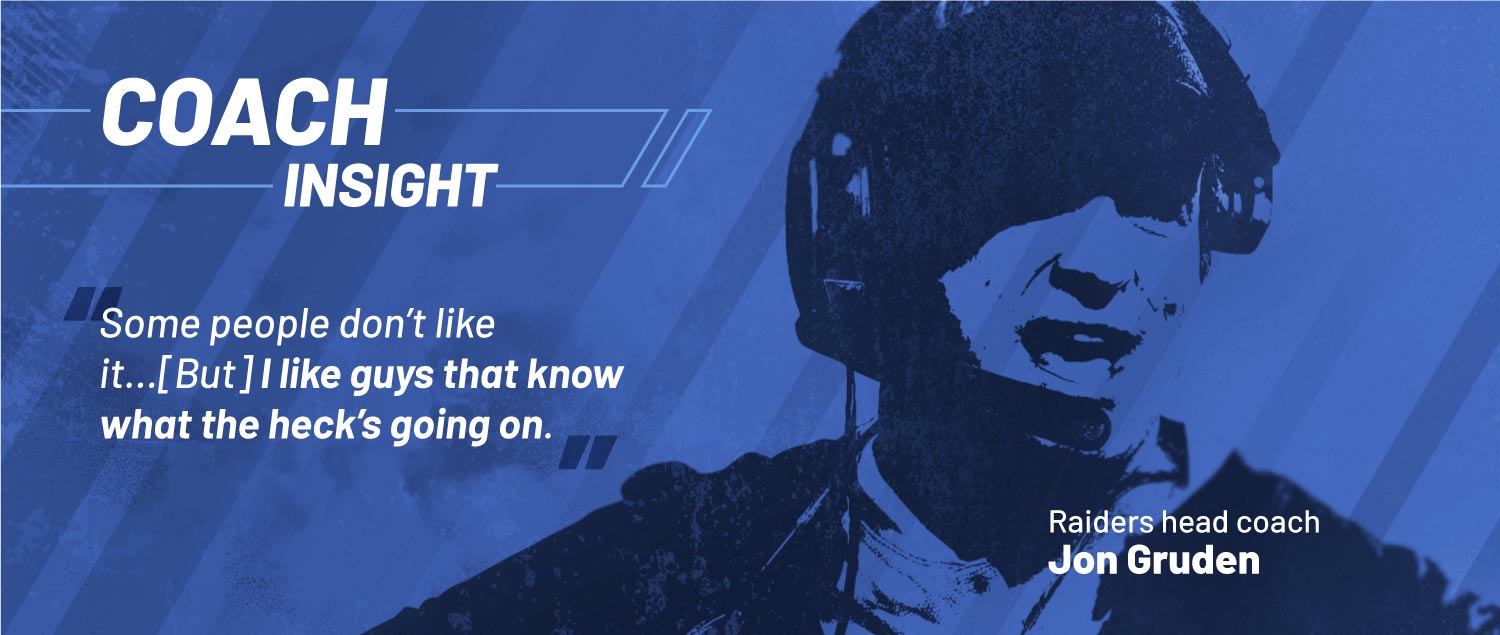 What's Next for the NFL?
The change in age is a topic for discussion on all ends of the league. The rules enforced by the current CBA and improvements to mitigate injuries are only a couple factors that can shift things around. Changes in both arenas are imminent, but it's up to the NFL and NFLPA to make those calls.

The New 2021 CBA Agreement
The 2011 CBA is set to expire in 2021. The NFL and NFLPA are preparing for upcoming meetings to get the best outcome for both sides.
Former NFL Counsel for Operations and Litigation Jodi Balsam gave her opinion of the impending agreement in a 2017 interview with Complex. Balsam said that owners naturally had an upper hand in player negotiations.
"Owners win any power struggle," she said. "Players have short careers, they have no guaranteed money, no guaranteed contract, and there's a growing class divide between veterans who earn big, while the rest of the labor pool is young, cheap, and disposable."
However, she also said that the increased focus on player safety and concussions can shift the tide in player's favors.
"I think the owners in the long term have more to lose because fans are starting to get a little impatient with the NFL," she said. "I think the concussion crisis made fans look at the sport differently. I think it would be dangerous [for the NFL] to give fans a chance to see what life is like without football."
When NFLPA executive director DeMaurice Smith was asked if he expects a smooth at his annual Super Bowl news conference in 2018, he said, "No, we prepare for war."
He went on to say:
"So if we're able to get a collective bargaining agreement done, that's great. But all of these men went through a unilateral declared war on players in 2010 and 2011. I think it's important for [NFL commissioner Roger Goodell] and I to have a wonderful open discussion, but he represents the owners, and we represent the players."
NFL Injury Reduction plan
The NFL launched the 2018 Injury Reduction Plan to reduce the amounts of concussions. There are three parts: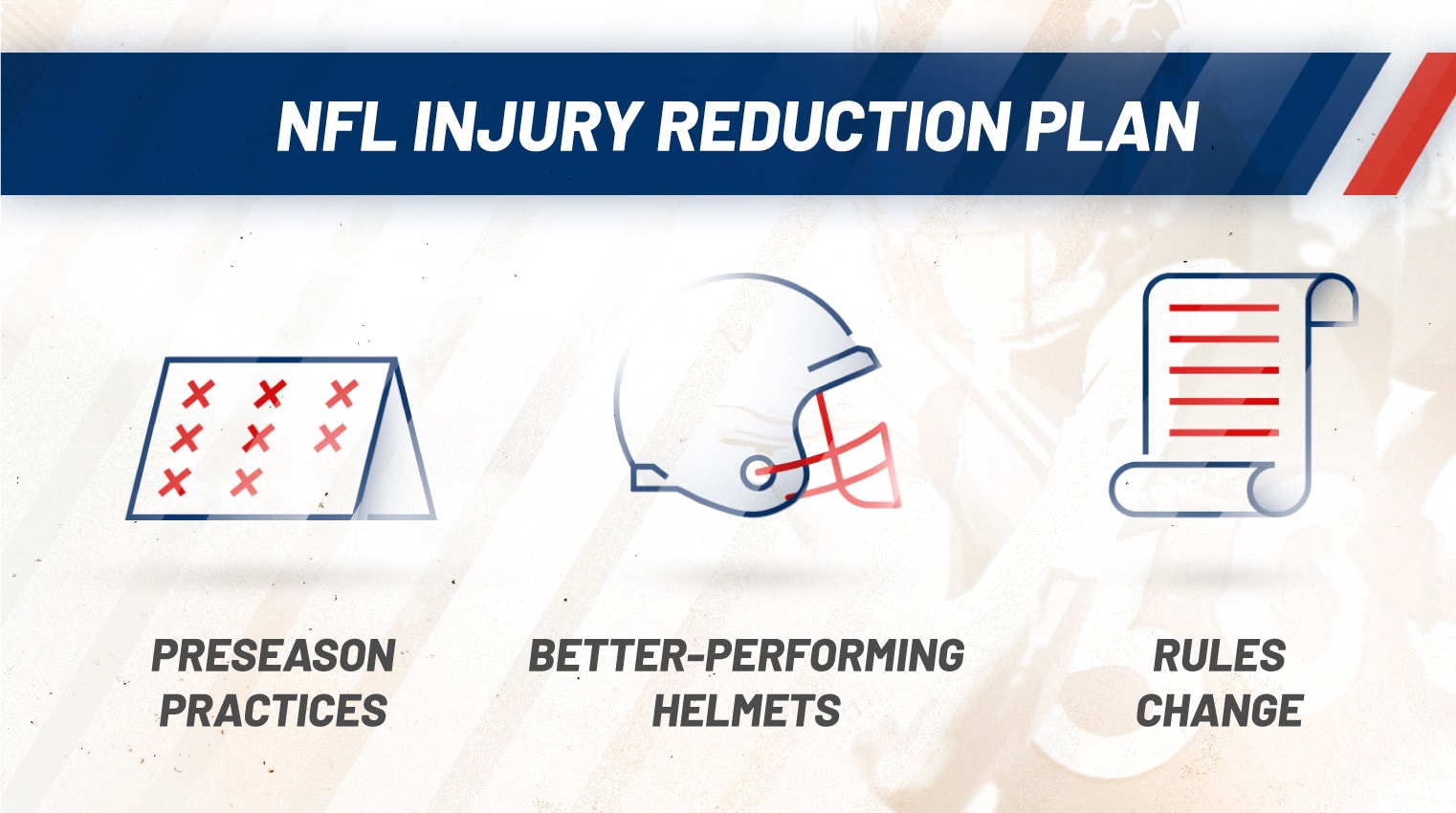 Preseason Practices – The NFL is analyzing practices to see opportunities to drive number of concussions down. They are sharing information across the league to induce change and improve player safety.
Better-Performing Helmets – Biomechanical engineers conduct yearly lab testing to evaluate helmets. In 2018, based on research results and biomechanical expert opinion, the NFL and NFLPA prohibited 10 helmet models.
Rules Change – The league is also enforcing rule changes focused on eliminating risky behavior that leads to injuries. These include the "Use of the Helmet" rule and kickoff modifications.
A mix of salary goals, health concerns and everything in between threatens to shift the overall age of the league. This prevalent trend isn't permanent by any means. The CAB is set to expire in 2021 and advancements in healthcare and sports medicine are happening little by little. The NFL and NFL Players Association (NFLPA) may agree on different rules and researchers and doctors may discover new ways to mitigate the physical strain football puts on the body. Only time can tell where the NFL is headed next.
Sources:
The Ringer | FiveThirtyEight | Chron | CBS Sports | Statista | Wall Street Journal 1, 2 | NBC Sports 1, 2, 3 | Sports Illustrated | Chicago Tribune | LA Times | Forbes 1, 2 | NFL 1, 2, 3, 4, 5, 6 | Cincy Bengals | Philly Voice | Football Outsiders | Athlon Sports | ESPN 1, 2, 3, 4, 5, 6, 7, 8, 9, 10, 11, 12, 13, 14, 15, 16, 17 | Pro Football Reference | CNN | USA Today 1, 2 | Sporting News | Washington Post | MSN | 247 Sports 1, 2, 3 | Fox Sports | Chargers Wire | Complex 1, 2 | Last Word on Pro Football | SB Nation | The Falcoholic
OTHER POSTS YOU MAY BE INTERESTED IN