Like many sports that rely on using the whole body, gymnasts start early and retire early. Most gymnasts start their careers in their teens and keep going as long as their body will let them, retirement generally happens in their early twenties. However, age doesn't always have to be a deal breaker.
More and more we are seeing gymnasts who are defying all the misconceptions on what it means to be capable and healthy in their old ages. While younger gymnasts are winning awards and trophies, the older gymnasts are nothing to scoff at.
The oldest gymnast records in the world are held by two women – one amazing granny, and an equally awesome but slightly younger woman who broke records at the 2016 summer Olympics.
9. Ri Se-gwang
Age: 32 years old
Years Active: 12
Country: North Korea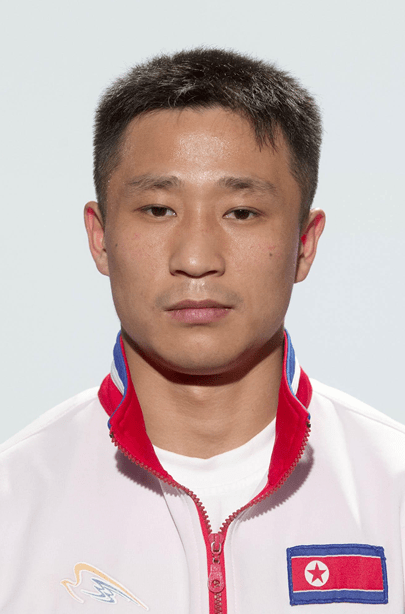 image credit: fig-gymnastics
Ri Se-gwang first placed bronze in the 2005 East Asian Games, then gold at the Asian Games in 2006 – and he just kept winning. Competing in artistic gymnastics and excelling in vault, Se-gwang has overall won 6 different gold medals, two of them in the World Championships and one at the recent 2016 Rio de Janeiro Olympic games.
Se-gwang made history in 2006 Asian Games by being the first North Korean to ever win a gold medal at vault. He also got a vault maneuver named after him in 2009 after performing an extremely difficult move – the move which is now called simply, the Ri. And even after all that, Se-gwang isn't looking to let age slow him down one bit.
---
8. Harutyun Merdinyan
Age: 33 years old
Years Active: 8
Country: Armenia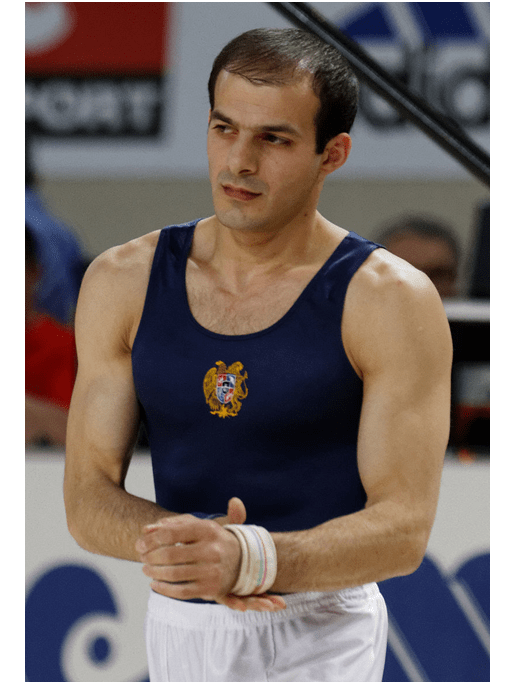 image credit: Wikipedia
Merdinyan has been competing in the European and World Championships since 2009, with his specialty being the Pommel Horse. He told Bronze at the 2011 Berlin European Championships, then again in 2012.
His first gold was at the 2016 European Championships on – you guessed it! – the Pommel Horse. Merdinyan competes at the senior international elite level and represents his home country of Armenia, having been born there when Armenia was still Soviet Armenia and part of the SSR.
---
7. Yuri Van Gelder
Age: 33 years old
Years Active: 11
Country: Netherlands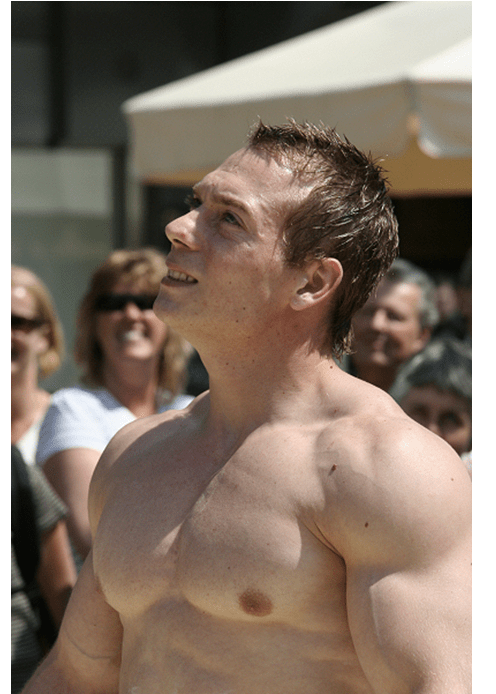 image credit: Wikipedia
Nicknamed "Lord of the Rings", Yuri Van Gelder is a dutch artistic gymnast, and is still going strong at the age of 33. Van Gelder took his first gold at the 2005 European Championships, and went on to get gold again at the 2005 World Championships in Melbourne… and again in 2008 and 2009 during each years European Championships.
His speciality? Rings, of course – hence his nickname that he certainly lives up to. Despite the fact that many gymnasts retire earlier than their 30's, Van Gelder's body doesn't seem to be getting the memo.
---
6. Vlasios Maras
Age: 34 years old
Years Active: 16
Country: Greece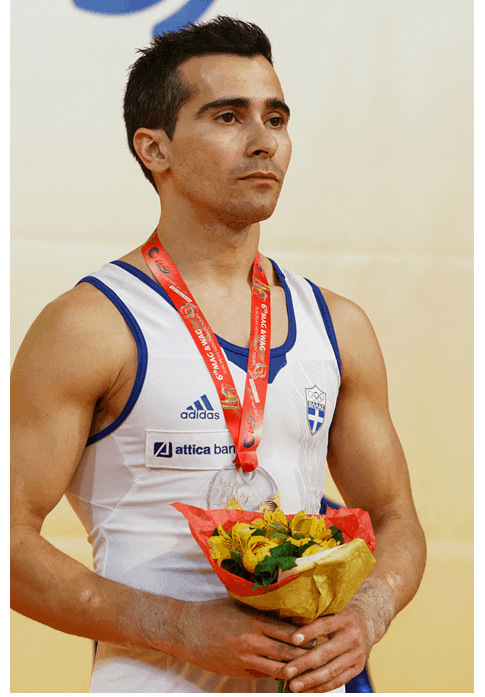 image credit: Wikipedia
This five-time European champion is 34 year old, excels at the horizontal bar, and doesn't seem to be slowing down due to age – or any other reason! Maras won his first gold in 2001 at the Ghent World Championship, and then again in 2002 in Debrecen.
He also went on to win five gold medals at the European Championships for the Horizontal bar, in 2002, 2004, 2006, 2009 and 2010. With all that gold to his name, it's no wonder that Vlasios Maras is redefining what it means to be an older competing gymnast.
---
5. Anton Viktorovich Fokin
Age: 34 years old
Years Active: 9
Country: Uzbekistan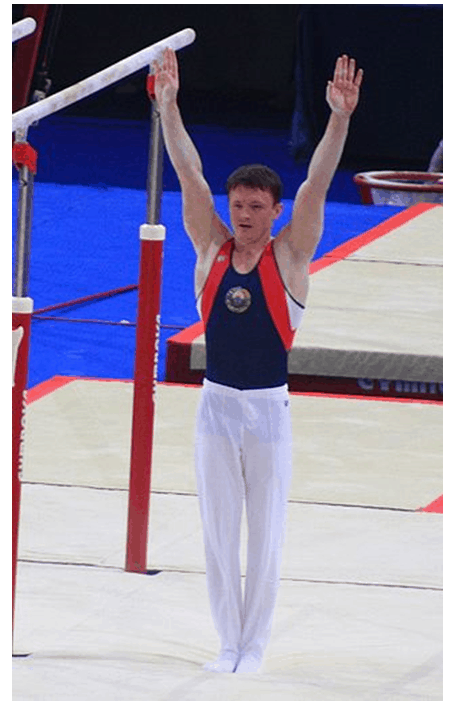 image credit: Wikipedia
Not much is known about Anton Viktorovich Fokin, except that he competes in men's artistic gymnastics and he's represented his country, Uzebekistan, in several tournaments, from the 2008 Olympic Championships where he won bronze, to the 2014 Asian Games in Icheon.
All three of Antony Viktorovich Fokin's medals – bronze, bronze, and silver – were all won while competing at the parallel bars. While he's file may be slim, with no scandals to his name, Fokin is one of the older competing gymnasts that doesn't seem to be letting age slow him down.
---
4. Marian Dragulescu
Age: 36 years old
Years Active: 19
Country: Romania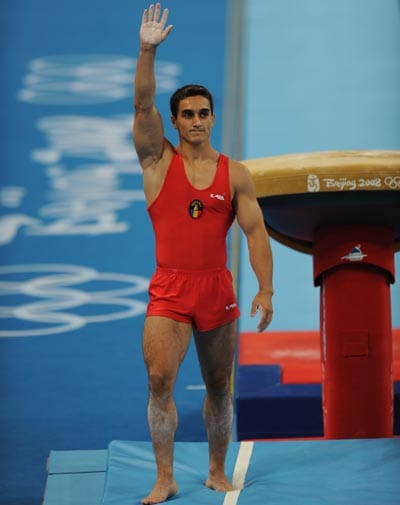 image credit: Blogspot
Funnily enough, this particular gymnast only started going to gymnastic lessons because he wanted to get out of karate lessons. Now, he's well into his career as an artistic gymnast.
His first competition was the 1999 World Championships, with his debut at the Olympic Games in 2000. Dragulescu represents his home country of Romania and has one gold eight times at the World Championships, and ten times at the European Championships.
---
3. Yordan Yovtchev
Age: 39 years old
Years Active: 17
Country: Bulgaria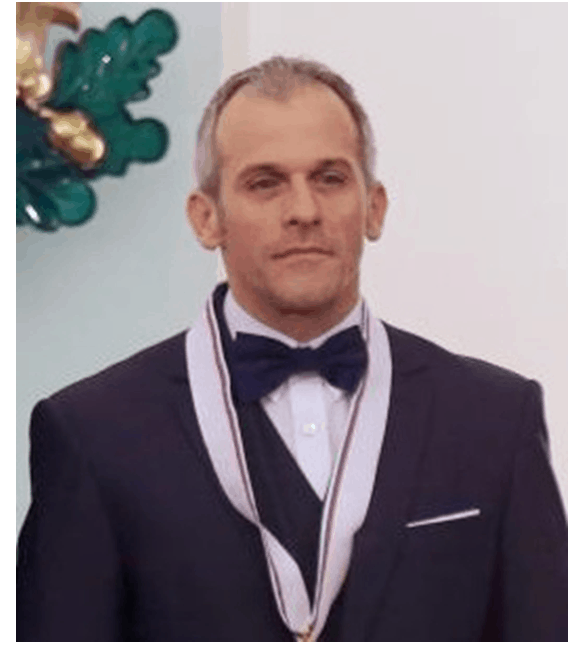 image credit: Wikipedia
After winning his first international medal in 1995, Yordan Yovtchev competed in six consecutive Olympic games, his final being at the spry age of 39. Though he's retired now, Yovtchev was disciplined in men's artistic gymnastics and went on to win gold in the 2004 athens Olympic games, as well as gold at several World Championships.
Despite that he's no longer actively competing, Yovtchev pushed himself to the brink as far as age goes.
---
2. Oksana Chusovitina
Age: 42 years old
Years Active: 27
Country: Germany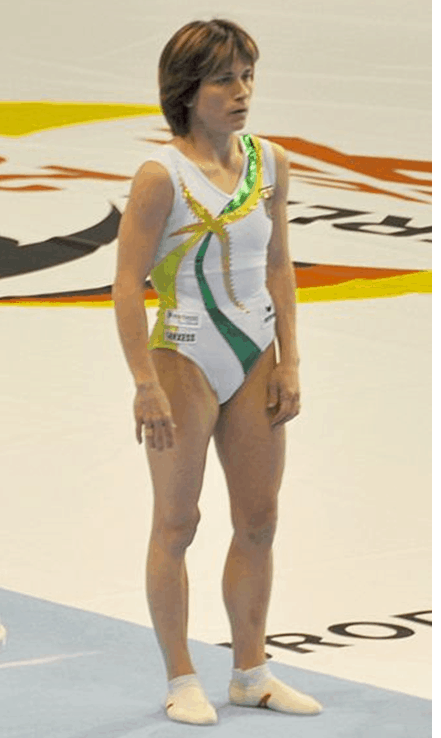 image credit: Wikipedia
Though she's a few years behind Quaas in age, Oksana Chusovitina made records as the oldest woman gymnast to compete in 7 Olympic games at the age of 41. She's competed on the national team of Germany for 7 years, and Uzbekistan for 18. Chusovitina competed in 7 consecutive Olympics, and has set and held that world record as the oldest gymnast to compete.
Age is nothing to Chusovitina, showing that there's very little that will stop her from continuing to compete. She even snatched the record out of the hands of the next gymnast on our list, who had recently been the old gymnast to compete in consecutive Olympic games.
---
1. Johanna Quaas
Age: 92 years old!
Years Active: N/A
Country: Germany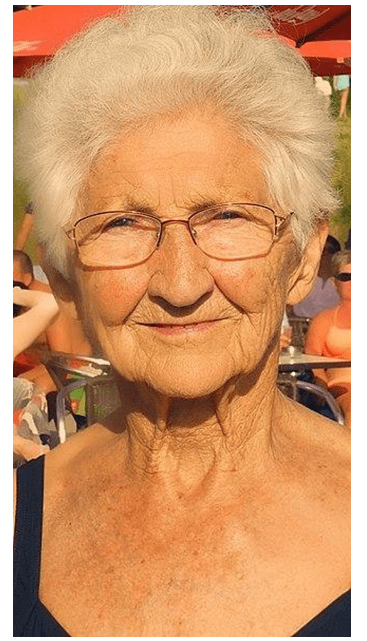 image credit: Wikipedia
Of course, a list about the oldest gymnasts in the world would be incomplete without the amazing Johanna Quaas. As of 2017, Johanna Quaas is the oldest gymnasts in the world at the age of 92. She's the living proof that age has nothing to do with it when it comes to following your dreams – even in a sport that's as hard on your body as gymnastics!
Quaas is a German gymnast and she holds the record for the oldest gymnast in the world in the Guinness Book of Records. Although she hasn't competed in the Olympics or the world championships, Quaas is a regular competitor at an amateur competition that's held in Saxony, Germany. And no – she has no plans to retire anytime soon!
OTHER POSTS YOU MAY BE INTERESTED IN