Golf is one sport that draws talented players from an early age. Tiger Woods, for instance, made his debut at just 19 years old. Indeed, in the 1995 Masters, the young golfer caught the world's attention by being the only amateur to make the cut. Two years later, Woods won the tournament, and has since defended it 24 times!
Tiger Woods is no longer the youngest PGA player on record. Several other young golfers made a name for themselves while still in their teens. Since qualifying for the PGA Tour tournaments is no easy task, it's quite the achievement – particularly for a teenager.
Stay with us to learn about eight of the youngest PGA players in the history of golf.
8. Jordan Spieth
Age: 16 years, 9 months, 24 days
Born: July 27, 1993, Dallas, Texas
PGA Championships: 2010 HP Byron Nelson Championship
Finish: T16
Status: Professional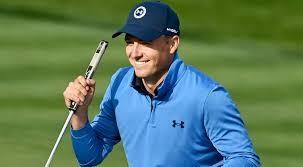 photo source: PGA Tour
Jordan Spieth is a former World Number One and a three-time winner at the Majors. His winning streak started much earlier in 2010 when he was just 16 years old. At this time, Jordan accepted an exemption to play at the 2010 HP Byron Nelson Championship. Jordan made the cut, and became the sixth-youngest PGA player.
Did You Know?
Should Jordan Spieth win another PGA TOUR Championship, he will become one of the few pro-golfers to complete their careers with a Grand Slam. Only Gene Sarazen, Ben Hogan, Tiger Woods, Bobby Jones, Gary Player, and Jack Nicklaus can boast of this achievement.
---
7. Ty Tyron
Age: 16 years, 9 months, 7 days
Born: June 2, 1984 Raleigh, North Carolina
PGA Championships: 2001 Honda Classic
Finish: T39
Status: Professional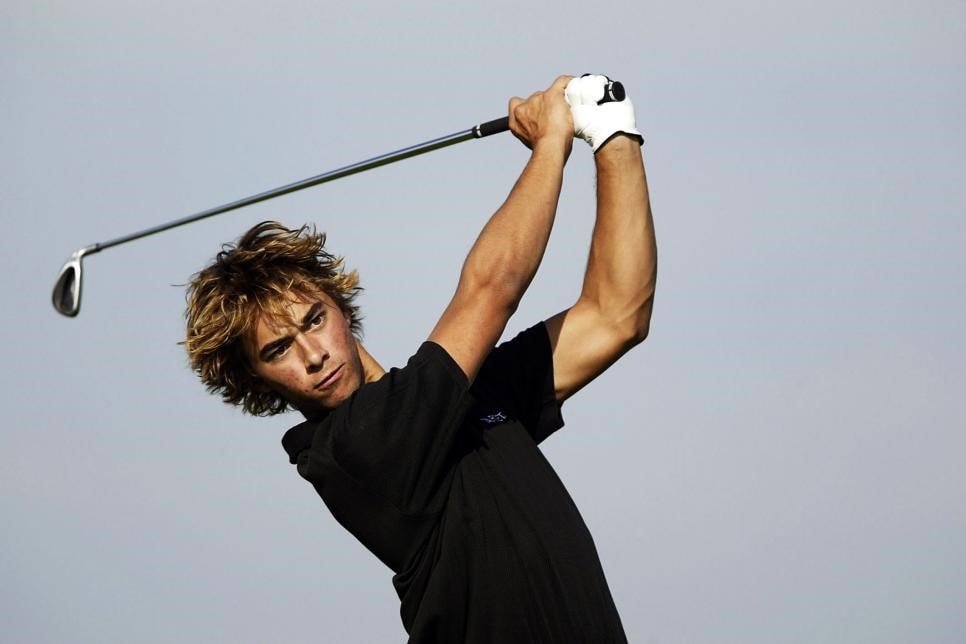 photo source: Golf Digest
Ty Tyron is an American professional golfer whose career started at 16. Unlike other amateur golfers that turn professional after attending college, Ty Tyron became a pro while still an 11th grader at Dr. Phillips High School in Orlando.
Tyron's early success came with an endorsement by Callaway and Target Stores valued at $1 million. This success sparked criticism from his community, with many doubting the teenager's ability to handle the fame.
In 2002, Tyron struggled to keep up with expectations of his new status. The teenage pro-golfer only made a cut in one out of the seven events at the PGA Tour that year, after which time he produced a medical exemption. It took him another six years of absence before reappearing in the PGA Tour events in 2010.
Did You Know?
Ty Tyron's poor performance after joining the pro level at a young age impacted the golfing world. It prompted the PGA Tour to raise its minimum age of entry to 18.
---
6. Matteo Manassero
Age: 16 years, 2 months, 29 days
Born: 19 April 1993, Negrar, Italy
PGA Championships: 2009 British Open
Finish: T13
Status: Professional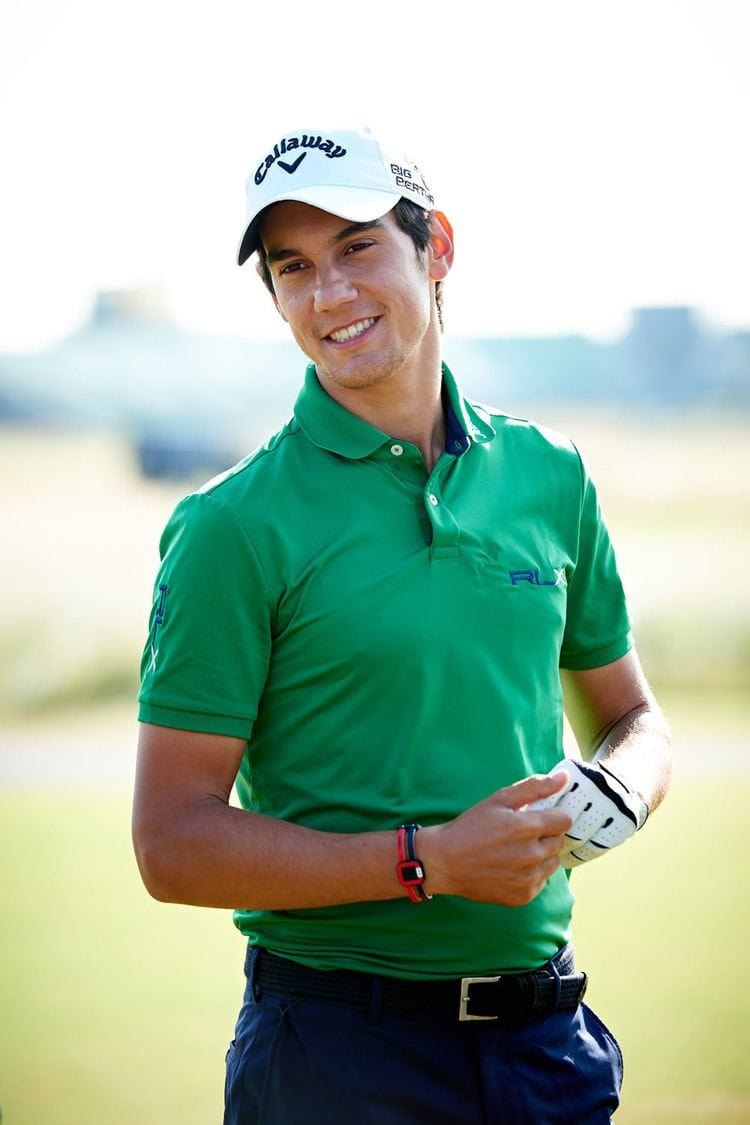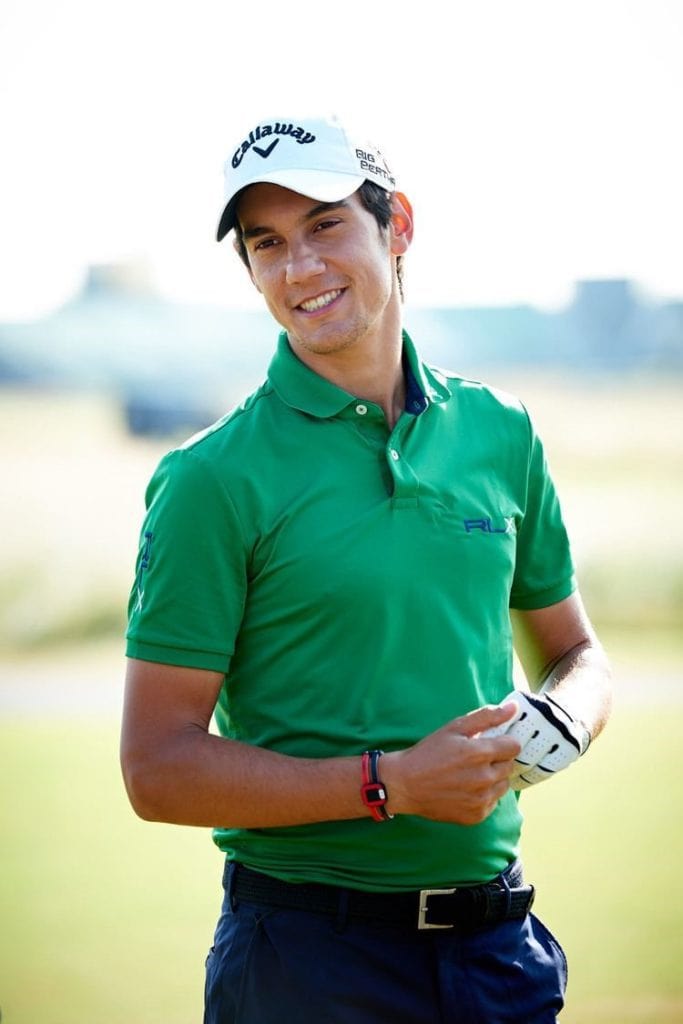 photo source: Alchetron.com
The year 2009 held many victories for Matteo Manassero. First, this Italian pro golfer became the youngest player to win the European Tour. His win came at the 2009 British Amateur Championship, when he defeated Sam Hutsby from England in the finals.
After this victory, Matteo qualified for the 2009 Open Championship, and finished in 13th place. By the end of that year, he had topped the World Amateur Golf Rankings. He retained this top position for 18 consecutive weeks before becoming a professional golfer.
Matteo's professional career blossomed for the next four years. Over this period of time, he became a four-time European Tour winner under the age of 20. His last triumph was in the 2013 BMW PGA Championship, where he defeated Simon Khan on the fourth playoff hole.
Did You Know?
Despite the glittering amateur career, Matteo had a seven-year winless run from 2013 to 2020. It was only during the 2020 Alps Tour that he reclaimed his glory via a one-shot victory.
---
5. Justin Thomas
Age: 16 years, 2 months, 23 days
Born: April 29, 1993, Louisville, Kentucky
PGA Championships: 2009 Wyndham Championship
Finish: T78
Status: Professional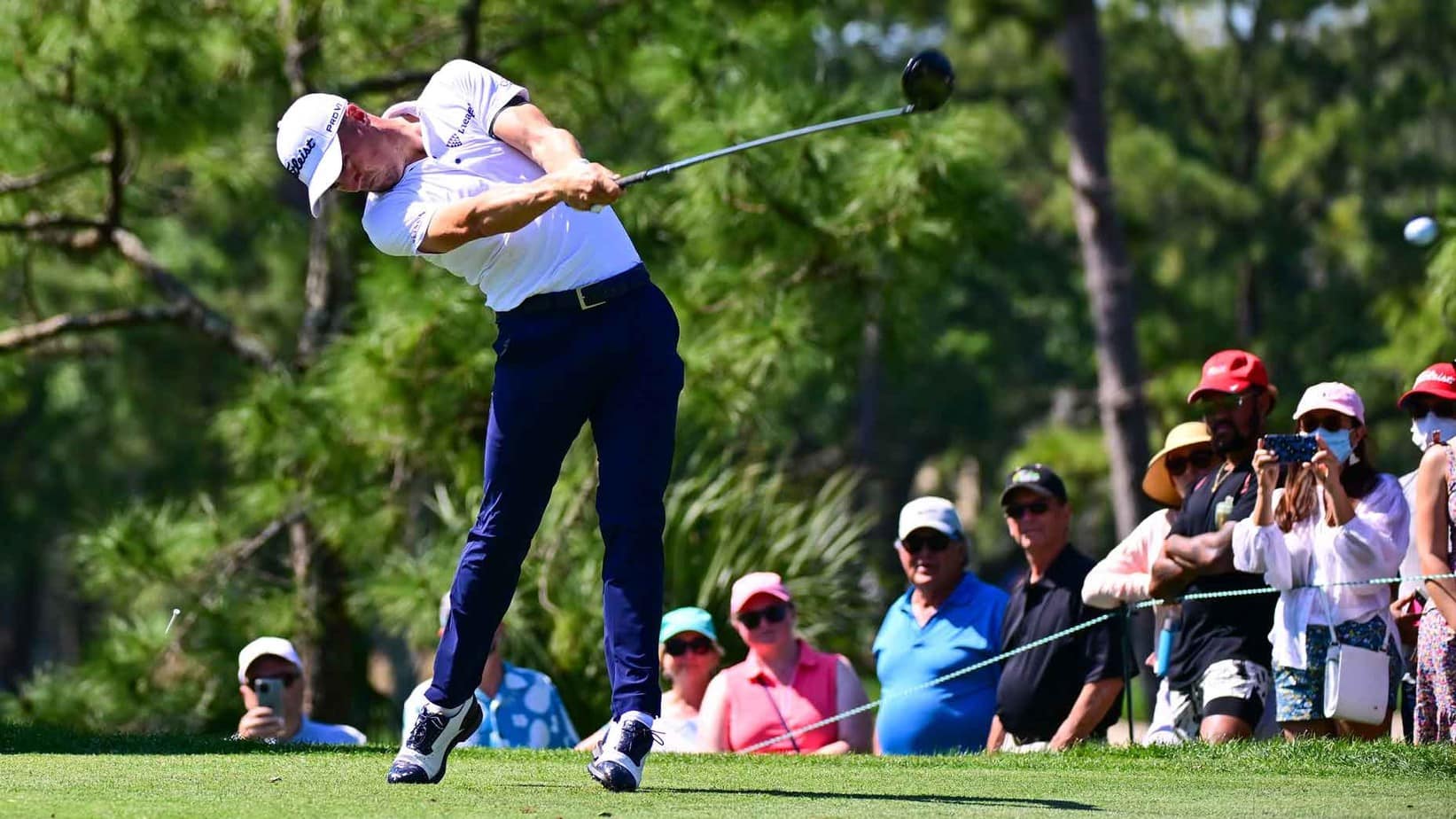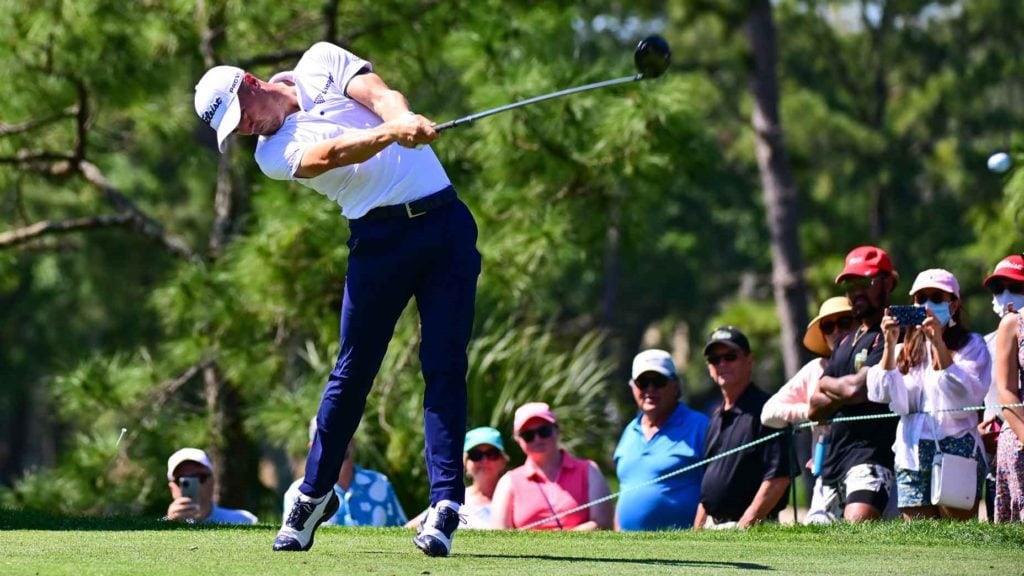 photo source: GOLF.com
Former World Number One, Justin Thomas made his PGA Tour debut in 2009 at the Wyndham Championship in Sedgefield Country Club. Later in 2017, Justin was named the PGA Player of the Year for 2017, after becoming the fourth golfer aged less than 25 years to win the PGA Championship. He would earn a total of 14 PGA Tour victories in his golfing career.
Some of Justin Thomas's notable achievements include 66 Top 10 Finishes, five Best Year wins, 153 cuts made, six 2nd place finishes, 11 3rd place finishes, and cash winnings totaling $46,323,825.
Did You Know?
Justin Thomas comes from a family of pro golfers – most notably his father, Mike Thomas. Mike is a professional golfer, a swing coach, and the Head Professional at the Harmony Landing Country Club in Goshen, Kentucky. Justin's grandfather is also a PGA veteran, having played in the 1962 U.S. Open.
---
4. Tadd Fujikawa
Age: 16 years, 4 days
Born: January 8, 1991
PGA Championships: 2007 Sony Open in Hawaii
Finish: T20
Status: Professional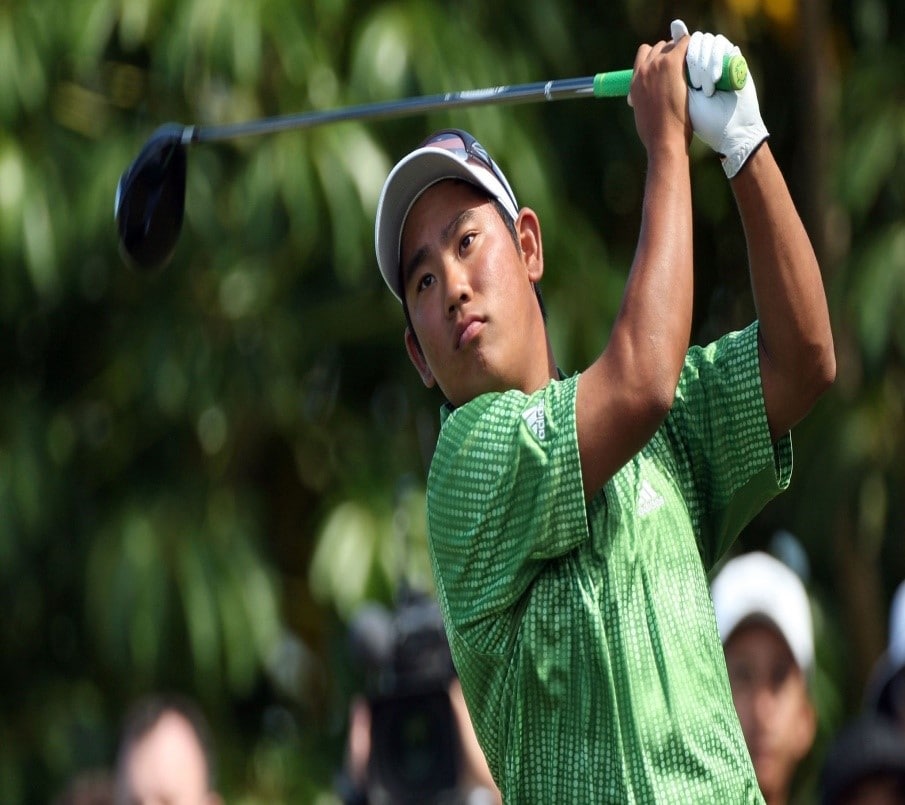 photo source: Sky Sports
Tadd Fujikawa is an American pro golfer who qualified for the weekend during the 2006 US Open at Winged Foot. Tadd was barely 15 years old.
The following year, Tadd made the cut at the PGA Tour at the Sony Open in Hawaii, becoming the second-youngest golfer to make the cut on PGA Tour. Tadd finished T20 at the tournament.
Today, Tadd Fujikawa plays at the Brunswick Country Club. He also runs the Tajj Fujikawa Invitational Golf Tournament, an annual charity tournament whose proceeds go toward the March of Dimes.
Did You Know?
Tadd Fujikawa is the first male professional golfer to come out as gay. His announcement was via Instagram caption on September 12, 2018. It read simply, "So…I'm gay." Moreover, the post came two days after World Suicide Prevention Day, ripping apart the stigma and shame associated with being gay and Asian.
---
3. Bob Panasik
Age: 15 years, 8 months, 20 days
Born: October 20, 1941, Windsor, Ontario
PGA Championships: 1957 Canadian Open
Finish: T66
Status: Professional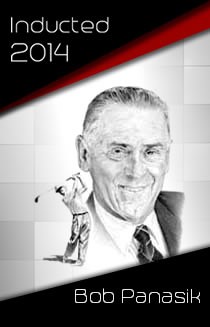 photo source: PGA of Canada Hall of Fame
Bob Panasik was barely 15 years old when he lasted all four rounds at the 1957 Canadian Open at the Westmount Golf and Country Club in Ontario. In surviving the 36-hole cut, Panasik became the youngest player to make the cut at a PGA Tour. He proceeded to participate in another 13 Canadian Opens in his career.
In 2005, Robert Panasik was inducted into the Canadian Golf Hall of Fame. This latest achievement came after the golfer had represented his country three times at the World Cup. His other accomplishments include nine U.S. Opens, 2 PGA of Canada Championships, 12 provincial titles, and 3 PGA of Canada Senior Championships.
Did You Know?
For the next two decades after his 1957 debut, Panasik never finished beyond the 42nd round in a major event. Nevertheless, he retained his record until 2013 when China's Guan Tianlang became the youngest PGA player at the Masters.
---
2. Guan Tianlang
Age: 14 years, 5 months, 18 days
Born: Washington D.C. 25 October 1998, Guangzhou, China
PGA Championships: 2013 Masters Tournament
Finish: 58
Status: Amateur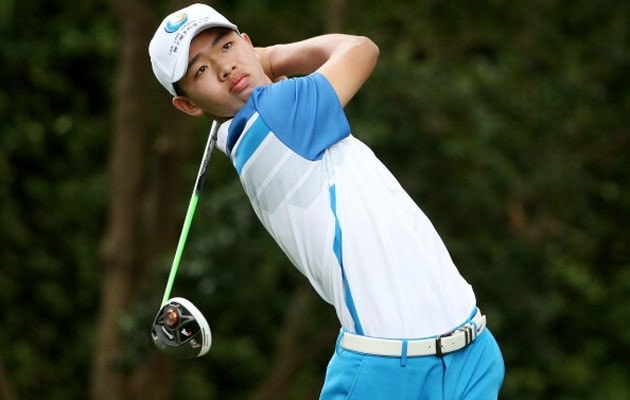 photo source: CBS Sports
Guan Tianlang is a Chinese amateur golfer and the youngest PGA player to participate and make the cut at Masters. Guan made this remarkable achievement after winning the 2012 Asia-Pacific Amateur Championship in Thailand.
Guan faced and overcame numerous obstacles and pressures during his Masters' debut. For example, he got a one-shot penalty for slow play that could have ended his career prematurely.
While playing at the Masters, Guan had practice rounds with Tiger Woods and Ben Crenshaw. Notably, Guan was born after Woods had already gotten his first Masters. Tiger Woods was impressed by how he had inspired young talent to join the game, and achieve so much so early on.
Did You Know?
The Communist Party of China banned golf within their country, considering it too bourgeois. It was not until 1984 that China lifted the ban, and constructed the first golf course in the country. Today, there are more than 400 golf courses in the country, and 100 more under construction.
---
1. Don Dunkelberger
Age: 11 years, 11 months, 10 days
Born: Unknown
PGA Championships: 1937 Chicago Open
Finish: Withdrew After the First Round
Status: Amateur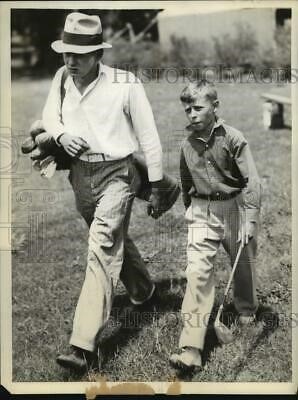 photo source: PicClick UK
Don Dunkelberger is the youngest player ever on the PGA Tour.
Dunkelberger was only 11 years old when he played in the 1937 Chicago Open. There are limited records on Don's personal life or professional game rankings, stats, or scores; still, the available archives indicate that he participated in the tournament, and withdrew from it after the first round.
Did You Know?
Even though there is little information regarding Don Dunkelberger's golfing career and winning after his official entry into the PGA Tour, his record of the youngest player on PGA Tour still stands to date.