Mustering the creative innovation to write a book or piece is hard enough work for most adults in the writing industry, let alone having your work published and read by the public.
These young authors are proof to us all that the wonder of a child's imagination and unabridged motivation to just go for it despite all odds is a magical thing.
So, if you're looking for a push to show you anything is possible, or you just want to revel in awe at these truly inspiring children, then this is absolutely the list for you.
8. Nancy Yi Fan
Age Published: 12 years old (DOB August 26, 1993)
Birthplace: Beijing, China
Education: Went on to study at Harvard University
Books Published: 3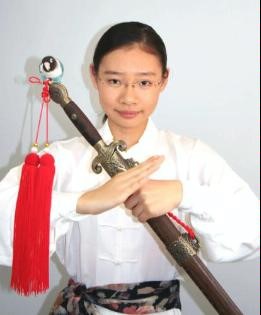 photo source: Amazon
At 7 years old, Nancy Fan moved from Beijing to New York with her parents. Unfortunately, just one year later, she found herself no longer simply lost in the childhood wonders of being 8 years old in the Big Apple; but instead, deeply disturbed and saddened by the September 11th attacks on a land she now saw as a second home.
Fortunately for Nancy, at only 10 years old she began channelling her thoughts on terrorism and peace into the written art. Inspired by a symbolic dream in which she saw birds wage war on one another, she spent the next 3 years compiling this poetic imagery into her first novel. In 2005, at 12 years old, she began proudly emailing her inspired manuscript of first novel Swordbird to publishers until finally, CEO of Harper Collins Publishers agreed to take her on.
Swordbird sold over 50,000 copies and led her to publishing two sequels; Sword Quest and Sword Mountain. A true light of inspiration and positivity came out of such a saddening event.
Did You Know?
Nancy wrote a letter to Jackie Chan imploring him to support and spread her message of peace and justice, noting that her novel contained symbolism of peace and justice, both of which are representative of the base Chinese martial arts is built upon. He did exactly that, and very quickly became an avid fan of her work.
---
7. Mattie Stephanek
Age Published: 11 years old (DOB July 17, 1990)
Birthplace: Washington, DC
Education: Home schooled from age 8 onward
Books Published: 7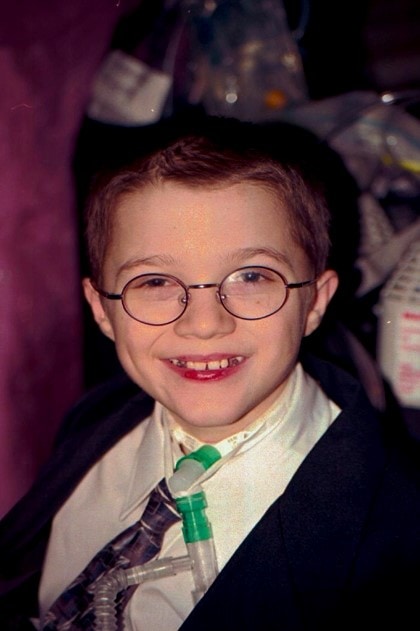 photo source: Wikipedia Commons
Mattie Stephanek was writing since he was just 3 years old, and at 11, he finally published his first book, 'Journey Through Heartsongs.' Somehow, even more impressively than this, between the ages of 11 and 13 Mattie ended up with a total of 7 bestselling published pieces in the form of ongoing Heartsong volumes.
His written niche was grounded in poetry and essays, exploring philosophy and the concept of peace in the world. It is worth noting that this was not only an amazing achievement for someone so young, but the real remarkability was in the ability for critical thinking and analysis, empathy and insight that lay in the mind of an 11-year-old – skills even many adults do not possess.
Sadly, Mattie passed away due to complications from a physical disability in 2004 at the age of 13. His dream of being remembered, in his own words, as "a poet, a peacemaker, and a philosopher who played" has certainly been fulfilled.
Did You Know?
Mattie Stephanek was also the lyricist for 'Music Through Heartsongs,' a CD produced by Sony music in 2003 and performed by Billy Gilman. The songs were based on his first novel, and are a testament to his message and philosophy.
---
6. Libby Rees
Age Published: 9 years old (DOB November 28, 1995)
Birthplace: Hampshire, England
Education: N/A
Books Published: 2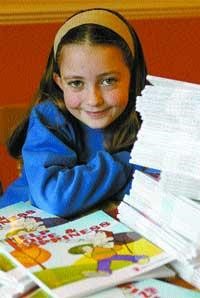 photo source: Bournemouth
"Try looking in the mirror, first thing in the morning and say out loud to yourself 'I am better and better every day!' five times."
These are the wise words of Libby Rees from her first book, 'Help Hope Happiness.' However, this is no ordinary book. At age 9, Libby found herself struggling with her parents' divorce, and compiled a list of the coping mechanisms she used to deal with her emotions.
She turned this list into a 60-page self-help book geared toward children who find themselves overwhelmed, sad, and in need of some first-hand advice.
Libby wrote in Help Hope Happiness that everyone should look on the positive side of things. It's clear she took her own advice there by turning her pain into a voice for other children to turn to, and along the way secured a pretty big achievement before she even left primary school!
Did You Know?
Libby received three writing awards for both her first book and her second, At Sixes and Sevens, as well as an award presented by The Princess Royal for inspiring a change in the lives of children. She went on to sit on the Youth Board of the UK family court advisory service to act as a representative and voice of all children in the court.
Check this article on Oldest Books that ever Existed by Oldest.Org.
---
5. Alec Greven
Age Published: 9 years old
Birthplace: Castle Rock, Colorado
Education: Went on to study at Oxford
Books Published: 5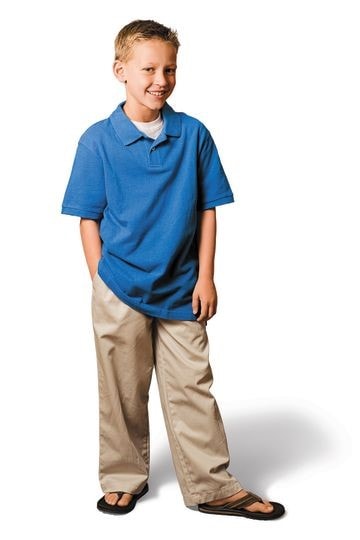 photo source: HarperCollins
Another Harper Collins Publisher author is Alec Graven, who focused one of his books on coping with those playground romances!
Alec wrote his first book, 'How to Talk to Girls,' while subtly watching his fellow classmates fail at their attempts to flirt with the girls at school. He went on to use the book as part of a school project that led to it being published and becoming a New York Times Bestseller – all at just nine years old!
From here, Alec decided to branch out with his advice and pen an entire five-book collection of the titles: How to Talk to Moms, How to Talk to Dads, How to Talk to Santa, and Rules for School.
Did You Know?
The publication of How to Talk to Girls gained national traction, resulting in Alec being invited to talk about his book on television before it had even been published! This initial exposure was the stepping stone that got Alec in touch with Harper Collins Publishers.
---
4. Michelle Nkamankeng
Age Published: 7 years old
Birthplace: Johannesburg, South Africa
Education: Went on to study at Sacred Heart College
Books Published: 8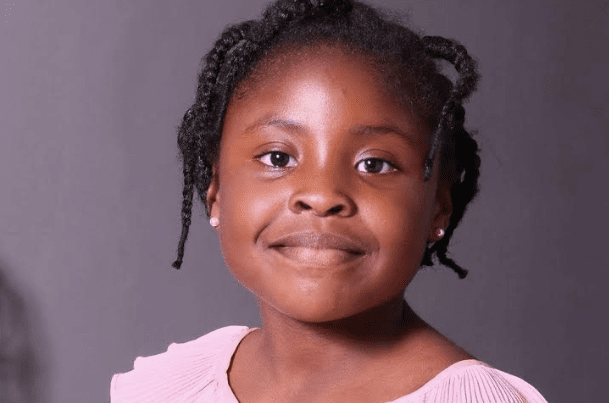 photo source: Global Citizen
Michelle Nkamankeng found herself in a bookstore one day browsing the children's section and wondering why all of these books were written by adults, rather than the age group they were for.
With a heavy emphasis on female empowerment, 7-year-old Michelle began her mission to inspire young girls to push through the barriers of age and gender to fully realize their potential through her 8-part book series. 'Waiting for the Waves' lays the groundwork for an epic 8-part tale of self-discovery, family, and social progression.
She may not be the youngest author worldwide on this list, but she has certainly made history by becoming the youngest-ever African author and motivational speaker. It's safe to say that the lack of young authors in her bookstore was both a blessing in disguise and a moment of life changing realization for Michelle.
Did You Know?
For her work, Michelle was placed on the youth advisory board of the Nelson Mandela Children's Fund, which serves to empower the children of Africa and recognize the continent's youth as whole, vocal citizens with rights to care, opportunity, and autonomy.
---
3. Christopher Beale
Age Published: 6 years old
Birthplace: Zug, Switzerland
Education: N/A
Books Published: 2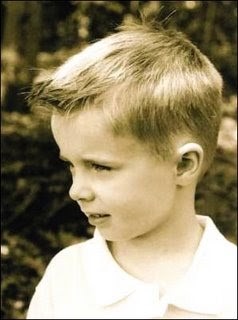 photo source: Spluch
At the age of six, Christopher Beale began doing what most kids at that age do: copying their parents. His father was a novelist, and Christopher took it upon himself to start each afternoon with a little writing activity of his own.
It wasn't until Christopher's mother suggested he try writing a complete story that he realized his full potential, instead surpassing his mother's expectations and penning the entire book, 'This and Last Year's Excursions."
It wasn't long until London company Aultbea Publishing picked up the work, and made Christopher not only a published author, but a Guinness World Record holder for the youngest writer to have landed an official publication. Shortly after, Christopher translated his work in his Italian mother tongue for it to be sold outside of England.
Did You Know?
Controversy rose from Christopher's publication, with claims made that 'This and Last Year's Excursions' was not published based on written merit but released for the purpose of getting the publishing company's name in the record book.
---
2. Thanuwana Serasinghe
Age Published: 4 years old
Birthplace: Seychelles, East Africa
Education: N/A
Books Published: 1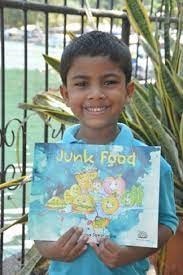 photo source: Seychelles News Agency
4-year-old Thanuwana Serasinghe chose an unusual subject for his book for a boy of his age: the hazards of eating junk food as children.
His book, ''Junk Food,' Which took him only 3 days to write with the help and support of his school teachers, was inspired by seeing how much his peers indulged in treats and sweets without thinking of their health and wellbeing. This was something that was fascinatingly important to then-4-year-old Thanuwana.
Another Guinness World Record holder, Thanuwana was one of few to take the top spot of youngest published author by having his story published by Sri Lankan Publishing House, Sooriya Publishers, just five days before his 5th birthday.
Did You Know?
Thanuwana personally presented copies of his book to the Seychelles island nation's Vice President and the principal of the national school association.
---
1. Dorothy Straight
Age Published: 4 years old (DOB May 25, 1958)
Birthplace: Washington, DC
Education: N/A
Books Published: 1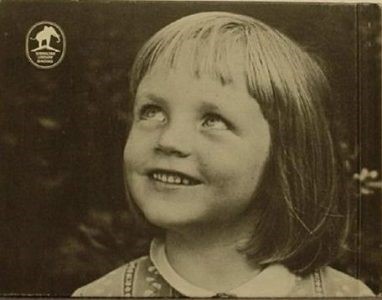 photo source: For Reading Addicts
The youngest author ever is Dorothy Straight at the age of 4 years. She is also one of the most famous of all young writers.
4-year-old Dorothy's mother was sitting with her one evening when she posed a question for her daughter to ponder: "Who made the world?"
That same evening, Dorothy heavily considered her mother's question, and decided to write and draw her answers to express her thoughts to her mother. Pleasantly surprised by her daughter's creativity and insight, her mother contacted Pantheon Books and sent them her daughter's work.
Clearly, they were just as impressed, as shortly after receiving the manuscript, Dorothy became an officially published author for her youthful, unabashed philosophy.
Did You Know?
Dorothy's insight into how children view their environments through her own book illustrations remains the leading art style used in teaching and inspiring young children in school.