Celebrities and the fame attached to them can be a curse just as much as it is a gift. It's one of the things that comes with the gig, for better and for worse. It's easy to forget that the people we see on the silver screens are human, as flawed and complex as any other. But with celebrity, there comes a veneer of immortality or air of invincibility. We know this couldn't be further from the truth. Often fame can create a new host of problems thanks to the level of access and resource that fall at your disposal, or it can simply intensify existing ones.
When it comes to celebrity deaths, it's tragic no matter what. It always hurts to see the people we grew up with, the ones we feel like we knew personally, succumb to the trappings of fame or illness or accident. However, we can take solace in knowing that through their art, they leave a legacy that will last long after we're gone for new generations to enjoy. In that way, they will always be alive.
Today let's look at some of the youngest celebrities that left us too soon.
8. Heath Ledger
Age: 28
Born: 04/04/1979
Died: 01/22/2008
Children: Matilda Ledger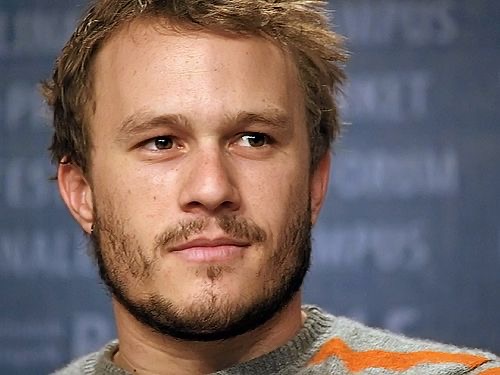 photo source: commons.wikimedia.org
Heath Ledger was a once-in-a-generation caliber actor. His portrayal of the clown prince of crime, Joker, in The Dark Knight remains one of the most talked about and lauded performances even over 10 years after its release. The role netted him a posthumous Best Supporting Actor Oscar.
Before his performance in the 2008 film, the Aussie legend was also known as a teenage heart-throb, starring in the beloved cult classic 10 Things I Hate About You. Ledger succumbed to his struggles with substance abuse, dying due to acute intoxication from various prescribed medications. His death was ruled an accident.
Did You Know?
Heath Ledger won the New York Film Critics Circle Award for Best Actor for his incredible portrayal of Ennius Del Mar in Brokeback Mountain, starring alongside Jake Gyllenhaal.
---
7. Kurt Cobain
Age: 27
Born: 02/20/1967
Died: 04/05/1994
Children: Frances Bean Cobain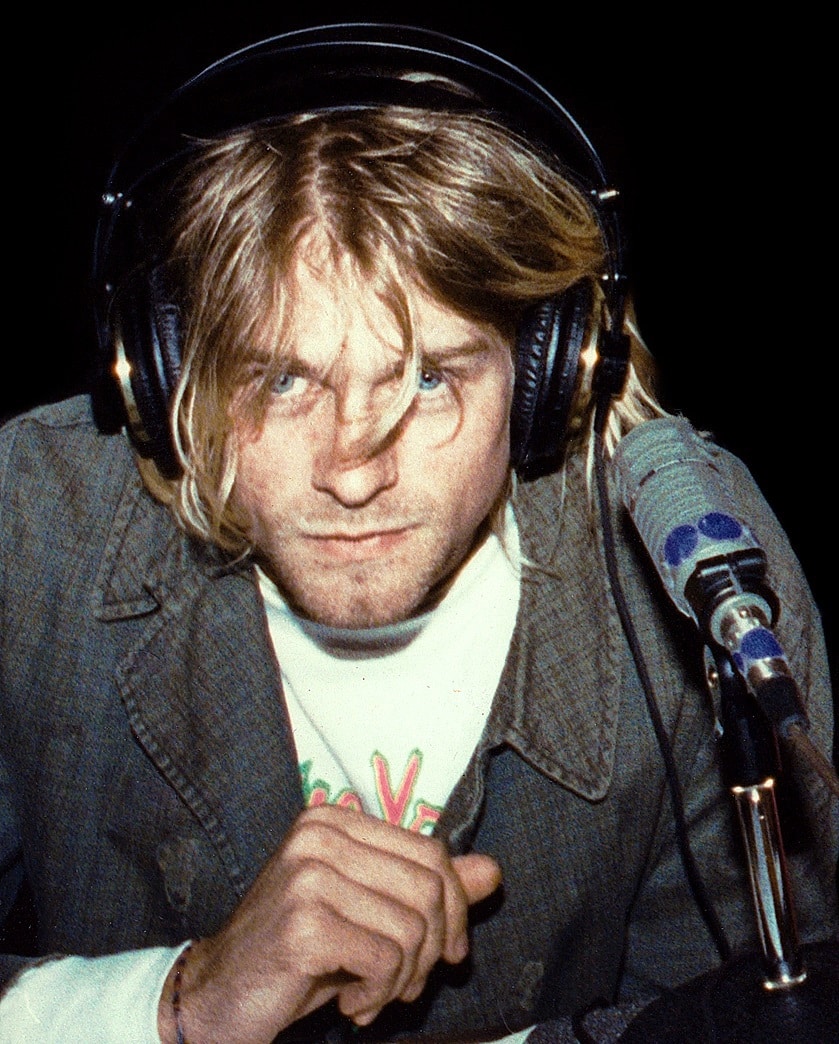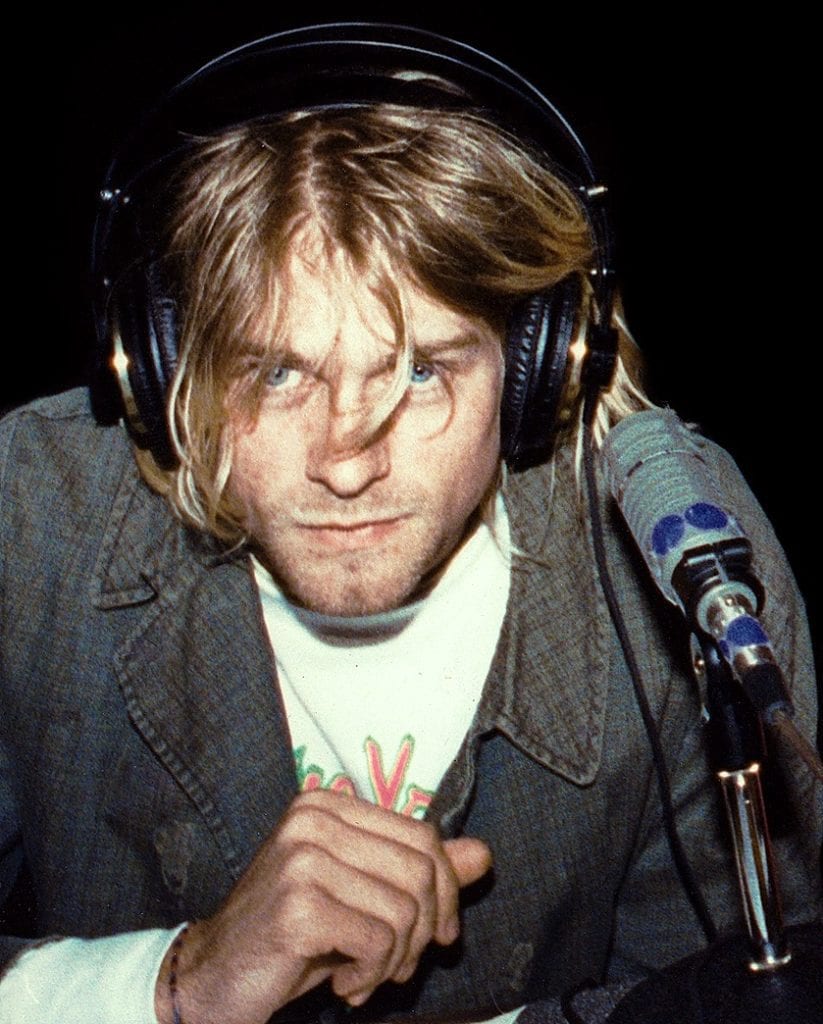 photo source: commons.wikimedia.org
Kurt Cobain is regarded as one of the fathers of grunge, giving a voice to the millions of outcasts and rebels who love and relate to the somber, aggressive, and melancholy lyrics of Nirvana. Cobain, Krist Novoselic, and Dave Grohl created the soundtrack to the youth of the 1990s and won countless throughout their journey to becoming one of the greatest bands of all time.
Kurt suffered from substance abuse. He tragically died by suicide at his Lake Washington Boulevard home in Seattle.
Did You Know?
Kurt Cobain was inducted into the Rock and Roll Hall of Fame along with his bandmates in 2014.
---
6. Mac Miller
Age: 26
Born: 01/19/1992
Died: 09/07/2018
Children: N/A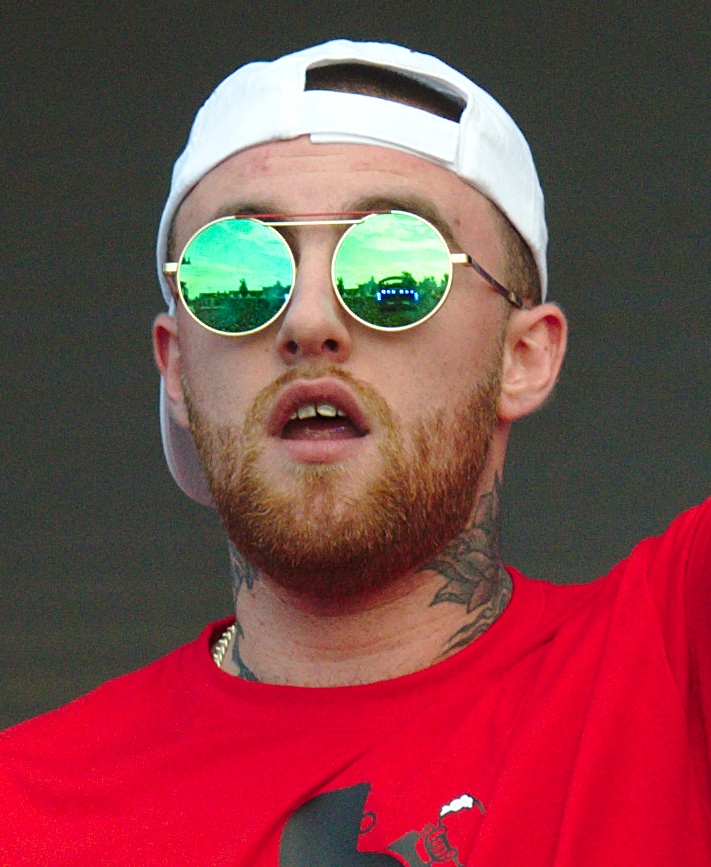 photo source: commons.wikimedia.org
Mac Miller was a beloved rapper and record producer. He quickly gained popularity among the rap scene in 2007, and if you were a high school kid in the early to mid-2000s, there's a good chance you heard kids in the halls singing to his lyrics and obsessing over his catalog.
Mac suffered from substance abuse which was a common theme in his music. Unfortunately, this young rapper passed away in 2018 due to an accidental drug overdose of cocaine, fentanyl, and alcohol.
Did You Know?
Miller's debut studio album, Blue Slide Park, was the first independently distributed album that hit the US Billboard 200 since 1995. His blueprint inspired many rappers today, not just artistically but in terms of business and the freedom of being an independent artist.
---
5. James Dean
Age: 24
Born: 02/08/1931
Died: 09/30/1955
Children: N/A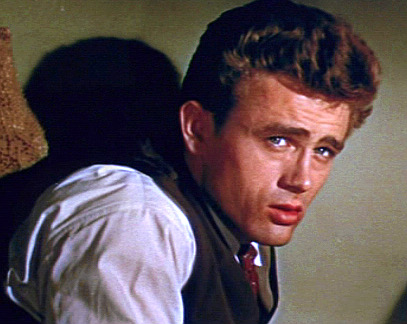 photo source: commons.wikimedia.org
James Dean became the poster child for rebel spirits thanks to his iconic performance as troubled teenager Jim Stark in Rebel Without a Cause (1955). He also starred in East of Eden and Giant. The American Film Institute ranked him the 18th best male movie star of Golden Age Hollywood.
Dean was killed in a car collision when his Porsche collided with a car at a California intersection.
Did You Know?
James Dean was considered a sexual icon because of his mysterious, experimental take on sexuality. When questioned about his orientation, he had said, "No, I am not a homosexual. But I'm also not going to go through life with one hand tied behind my back."
---
4. Bobbi Kristina Brown
Age: 22
Born: 03/04/1993
Died: 07/26/2015
Children: N/A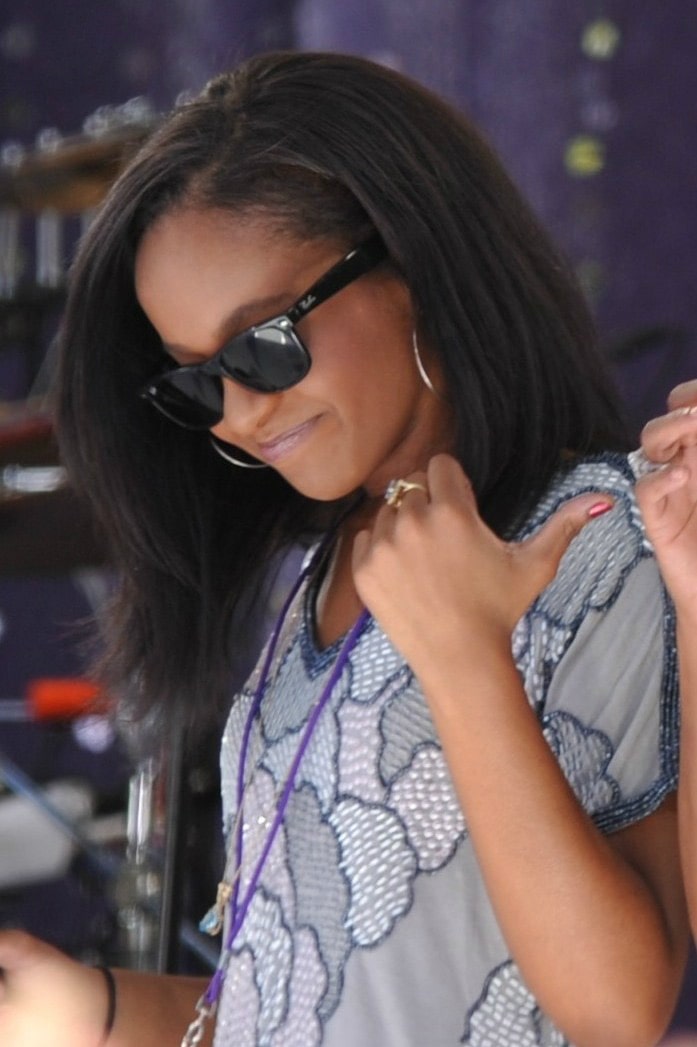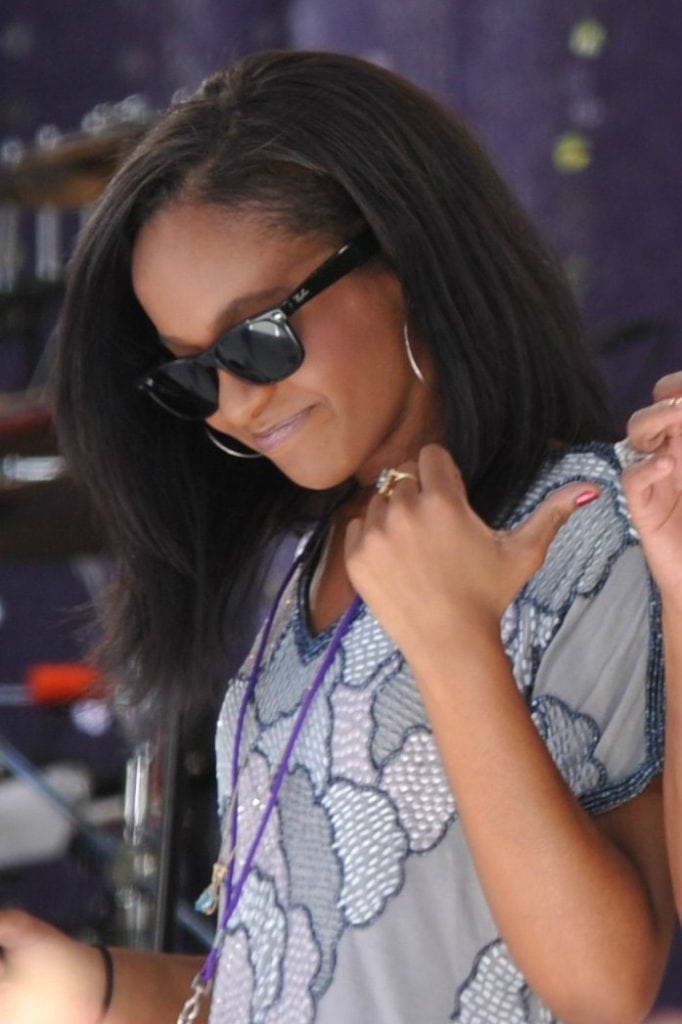 photo source: commons.wikimedia.org
Bobbi Kristina Brown is the daughter of legendary singer Whitney Houston and Bobby Brown. She was a reality tv personality and singer who was often in the public eye thanks to her star-studded family and appearances on the reality show Being Bobby Brown.
In 2015, Brown was found unconscious in the bathtub at her home. Deprived of oxygen, she ended up in a coma for almost six months, ultimately succumbing to lobar pneumonia.
Did You Know?
In 2021, a documentary on the lives of Whitney and Bobbi was released, titled Whitney Houston & Bobbi Kristina: Didn't We Almost Have it All. It's described as a loving tribute to two women, and less of a cold, critical, deep-diving exposé.
---
3. River Phoenix
Age: 23
Born: 08/23/1970
Died: 10/31/1993
Children: N/A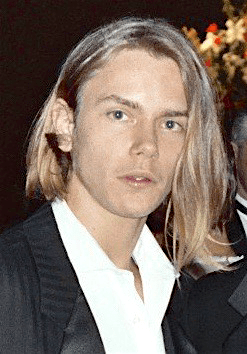 photo source: commons.wikimedia.org
River Phoenix was an American actor who began his career at just 10-years-old. His first notable role came in 1986's Stand By Me, which remains one of the greatest coming-of-age films of all time, and has earned a well-deserved cult classic distinction. He's also the older brother of Oscar-winning actor Joaquin Phoenix.
River Phoenix died shortly after his arrival at The Viper Room, a club partly owned by Johnny Depp. He was to play with a band called P, which featured musicians like Flea and John Frusciante. After complaining he wasn't feeling well, he walked outside and collapsed on the sidewalk. His cause of death was an acute overdose from several drugs.
Did You Know?
River Phoenix lives on in his acclaimed performances in movies like Running on Empty and My Own Private Idaho.
---
2. Aaliyah
Age: 22
Born: 01/16/1979
Died: 08/25/2001
Children: N/A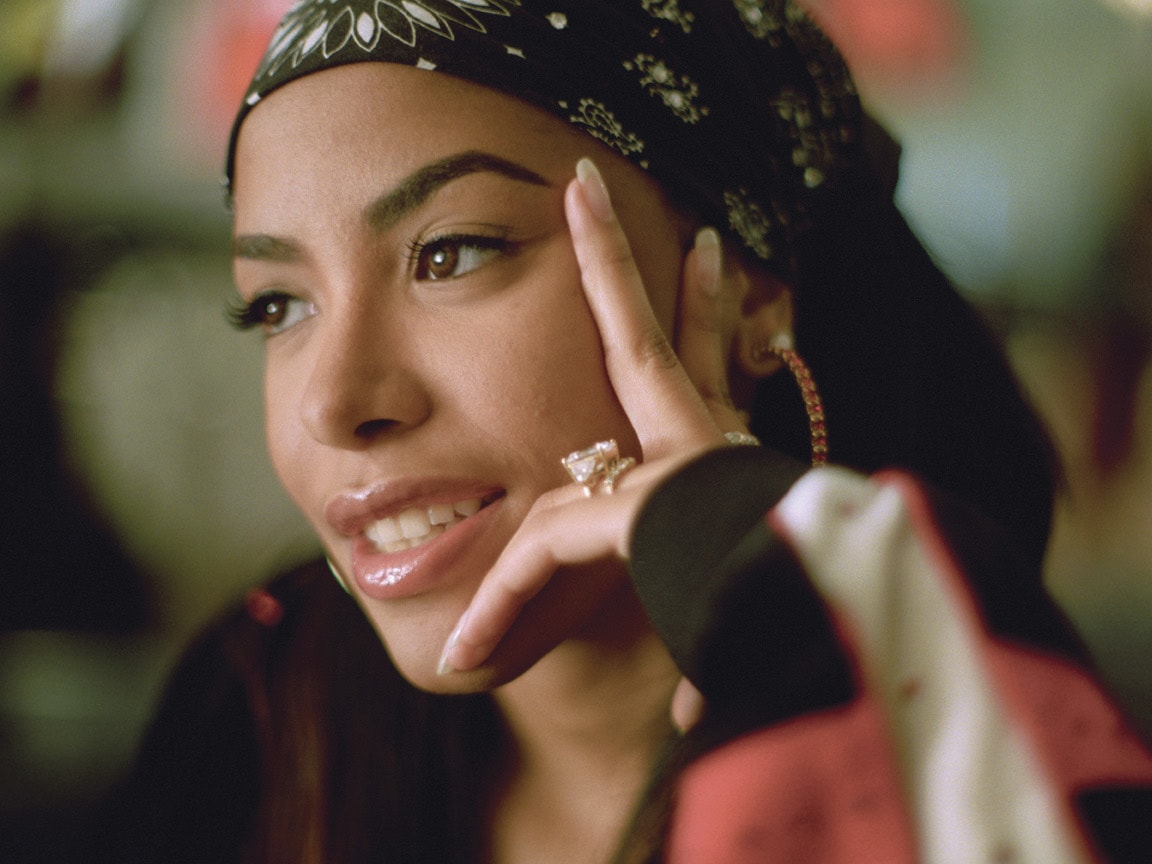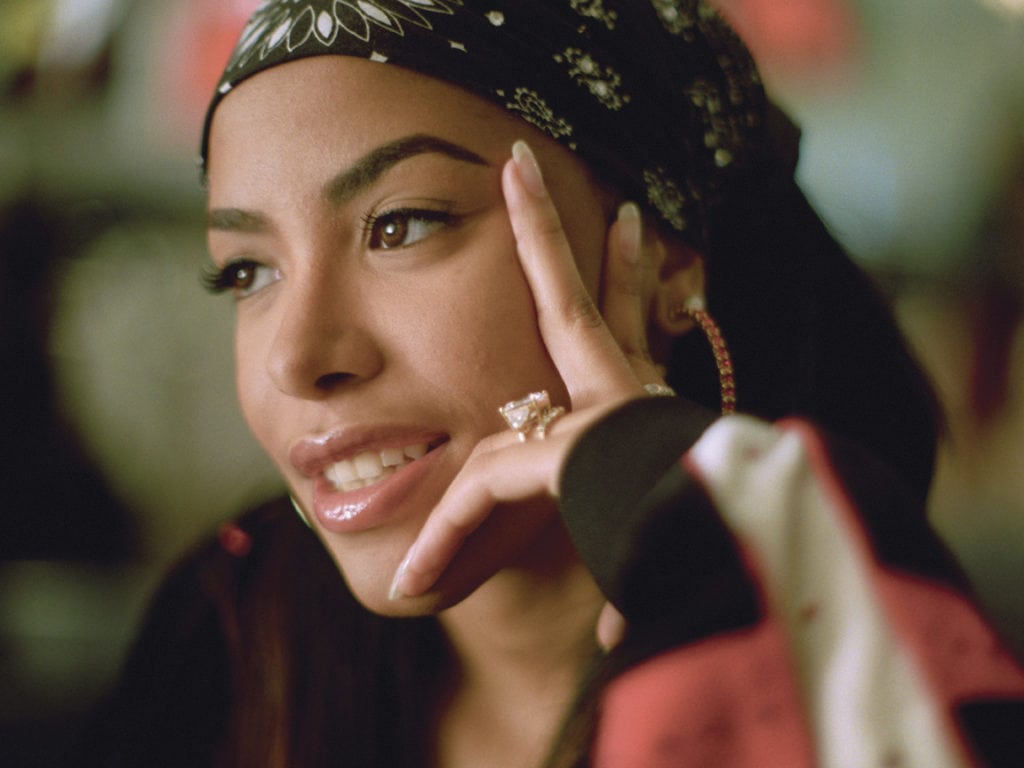 photo source: commons.wikimedia.org
Aaliyah was a legend of contemporary R&B and hip hop. And this was decided well before she tragically passed. She was a multi-faceted entertainer as a singer, actress, dancer, and model, responsible for some of the most iconic soundtracks and music videos that had a trademark, alluring street aesthetic that many artists try to capture the magic of today. There's a reason why she was dubbed the "Princess of R&B" or "Queen of Urban Pop."
Aaliyah passed away after an airplane accident in the Bahamas. There were concerns as to whether the total weight on board the flight would pose a threat to the crew, and against the better judgment of the pilot who had his doubts about the safety of the flight, embarked on a journey back to Florida and crashed about 200 feet from the end of the runway.
Did You Know?
An investigation determined the aircraft was overweight by 700 pounds. The pilot, Luis Morales III, warned his passengers that there was too much weight for a "safe flight," but the pressure to return home was too great, and he gave in to their demands. Later investigation showed that Morales falsely obtained his FAA license, and toxicology reports revealed traces of cocaine and alcohol in his system.
---
1. Heather O'Rourke
Age: 12
Born: 12/27/1975
Died: 02/01/1988
Children: N/A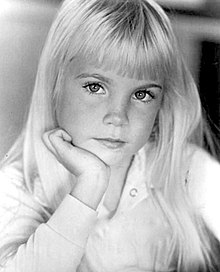 photo source: wikipedia.org
Heather O'Rourke is the youngest major celebrity that passed away.
Heather O'Rourke was an American child actress known for her outstanding portrayal of Carol Anne Freeling in the supernatural horror classic Poltergeist (1982). She reprised her role in the following two films in 1986 and 1988.
Heather left us much too soon after succumbing to two cardiac arrests following complications from surgery to remove an acute bowel obstruction. It was later ruled as congenital stenosis of the intestines.
Did You Know?
O'Rourke was nominated for six Young Artist Awards. She won one for her role in Webster.