It's a universal truth that as a human race, we can't help but gaze and look upon the night sky in wonderment. With stars so abundant that even every grain of sand on every beach couldn't match its number, we'd ask our parents' about life's meaningful questions. Who's out there? Are we alone? The universe is the physical embodiment of our own mortality. Every time we look up, even as kids, it confronts us with our own lives and makes us recognize what a gift it is to share just a brief moment of consciousness on a universal time scale that is practically incomprehensible. As insignificant as it can make you feel, it also reminds us how incredibly unique our planet and the things that inhabit it are.
These universal questions are the catalyst for exploration. All it took was a look at the sky and it called to our basic need for adventure. That's why today we're going to be looking at the youngest 21st-century explorers. They, just like us, asked the questions we asked as children, time and time again until it took them into the great beyond itself in search of the answers to life's most important questions.
9. Sultan bin Salman Al-Saud
Age: 28
Space Flight: STS-51-G
Nationality: Saudi Arabian
Alma mater: University of Denver/Syracuse University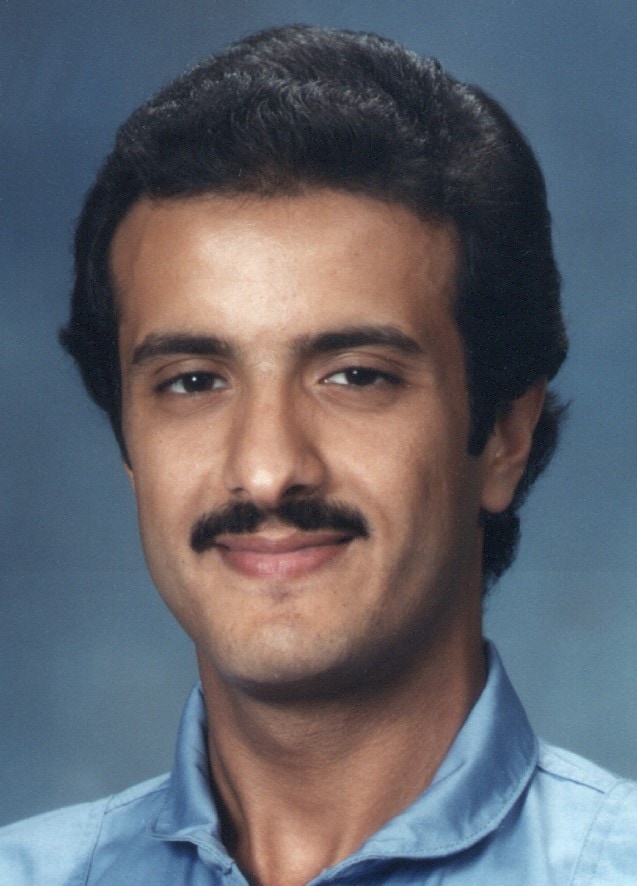 photo source: commons.wikimedia.org
Sultan bin Salman Al-Saud was a 28-year-old Saudi Arabian astronaut who served as a payload specialist on board the American STS-51-G Space Shuttle. He carries a few of "the first" distinctions which include, the first member of a royal family to enter space, the youngest on board the shuttle, and the first Arab/Muslim to ever fly into space.
Sultan, the son of the King of Saudi Arabia, Salman bin Abdulaziz Al-Saud, was a former Royal Saudi Air Force pilot and graduate of the University of Denver and Syracuse University.
Did You Know?
To add to his storied career, Sultan has written several books. He's assisted in the creation of the Association of Space Explorers. That is a non-profit which brings together astronauts and cosmonauts from all over the world who've reached space to collaborate with the brightest minds in the field. Sultan is the current Chairman of the Board of Directors of the Saudi Space Commission.
---
8. Valery Bykovsky
Age: 28
Space Flight: Vostok 5
Nationality: Russian
Alma mater: Kachinsk Military Aviation Academy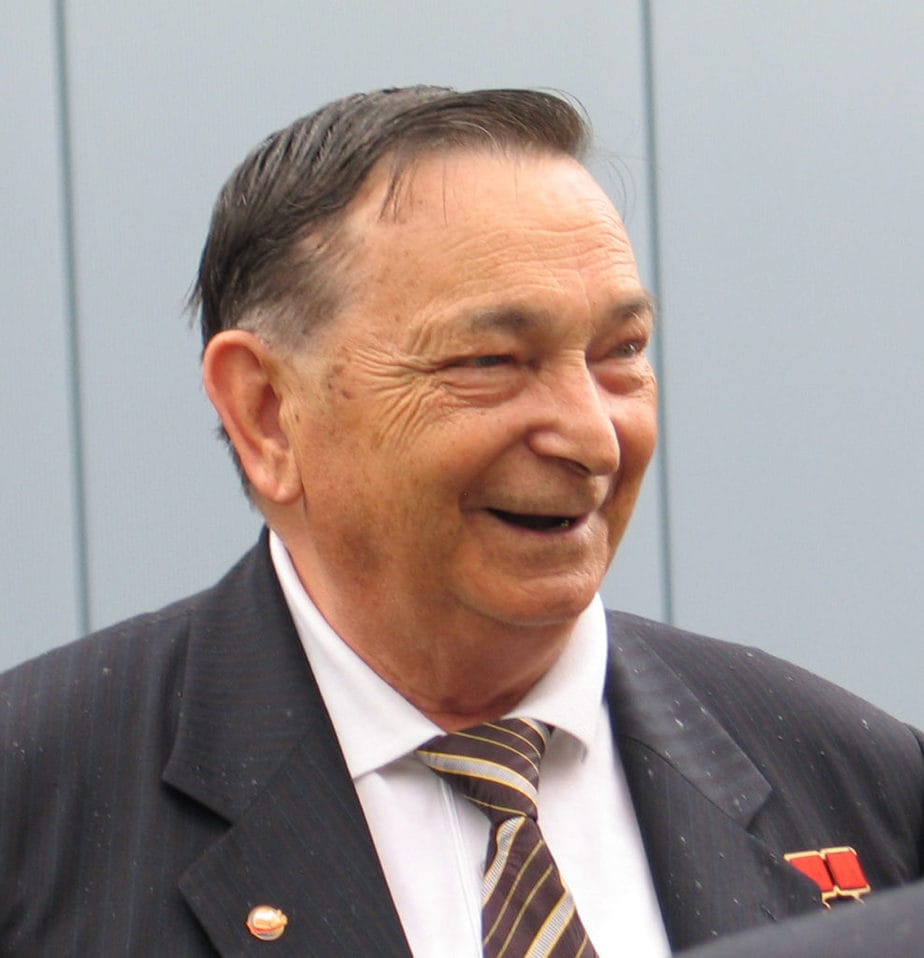 photo source: commons.wikimedia.org
Valery Bykovsky was only 28-years-old was a Soviet cosmonaut. He flew his first of three missions in the Vostok 5 Space Shuttle on June 14th, 1963. During his service time on the ship, he was responsible for conducting experiments, photographing Earth's horizon, and documenting the growth of peas in space.
Similar to many astronauts, Bykovsky was a jet fighter pilot at just 25. His total time in space was 20 days, 17 hours, and 48 minutes. That might be a little claustrophobic but it still probably beats a desk job. That duration in space is still the endurance record for a solo space flight!
Did You Know?
During orbit, Bykovsky was officially made a member of the communist party.
---
7. Dumitru Prunariu
Age: 28
Space Flight: Soyuz 40
Nationality: Romanian
Alma mater: University of Bucharest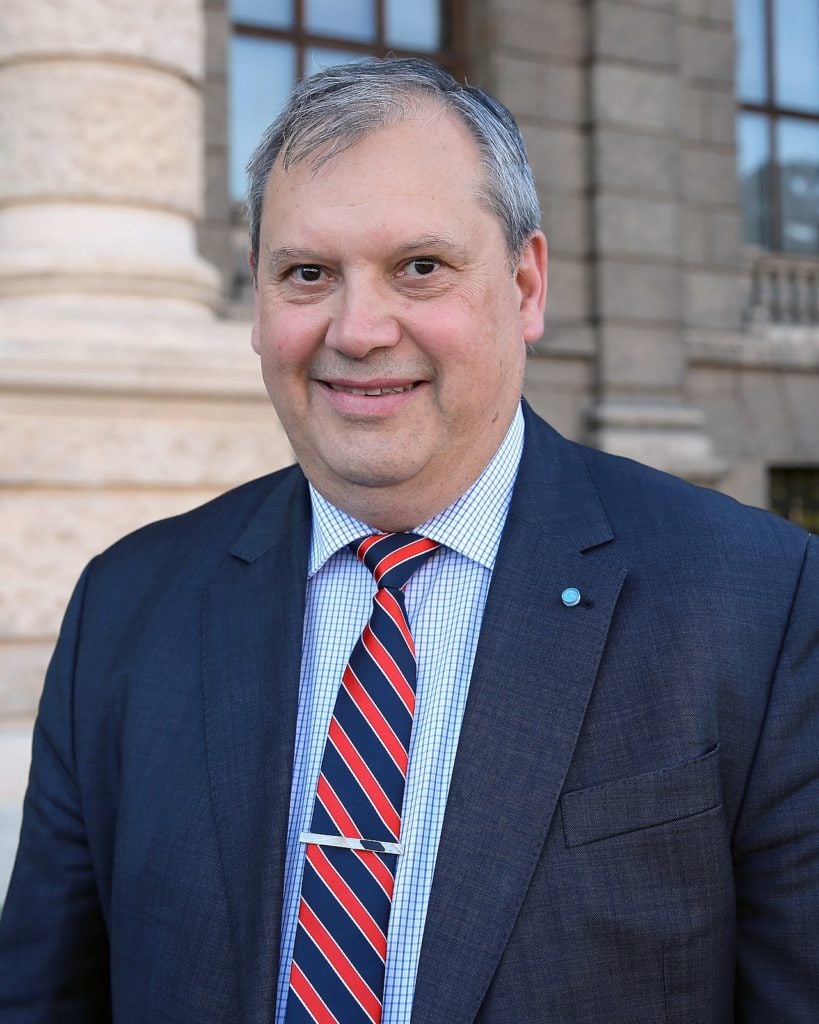 photo source: commons.wikimedia.org
Dumitru Prunariu is a Romanian-born aviator, engineer, and diplomat. He was also just 28-years-old when he took part in an eight-day joint space flight with Russian cosmonaut Leonid Popov on the Soyuz 40. His go-ahead on the historic flight came on the heels of his high marks on exams during three years of preparation. No one scored higher in his entire class.
Both Dumitru and Leonid spent nearly eight days onboard and conducted experiments in astrophysics, space technology, space radiation, space medicine, and biology. He's been decorated with awards such as Hero of the Soviet Union and Hero of the Socialist Republic of Romania.
Did You Know?
Dumitru is another founding member of the Association of Space Explorers, which has over 400 members from 36 different countries who have flown into outer space. He's the 103rd human to fly into space.
---
6. Helen Sharman
Age: 27
Space Flight: Soyuz TM-12
Nationality: British
Alma mater: University of Sheffield, University of London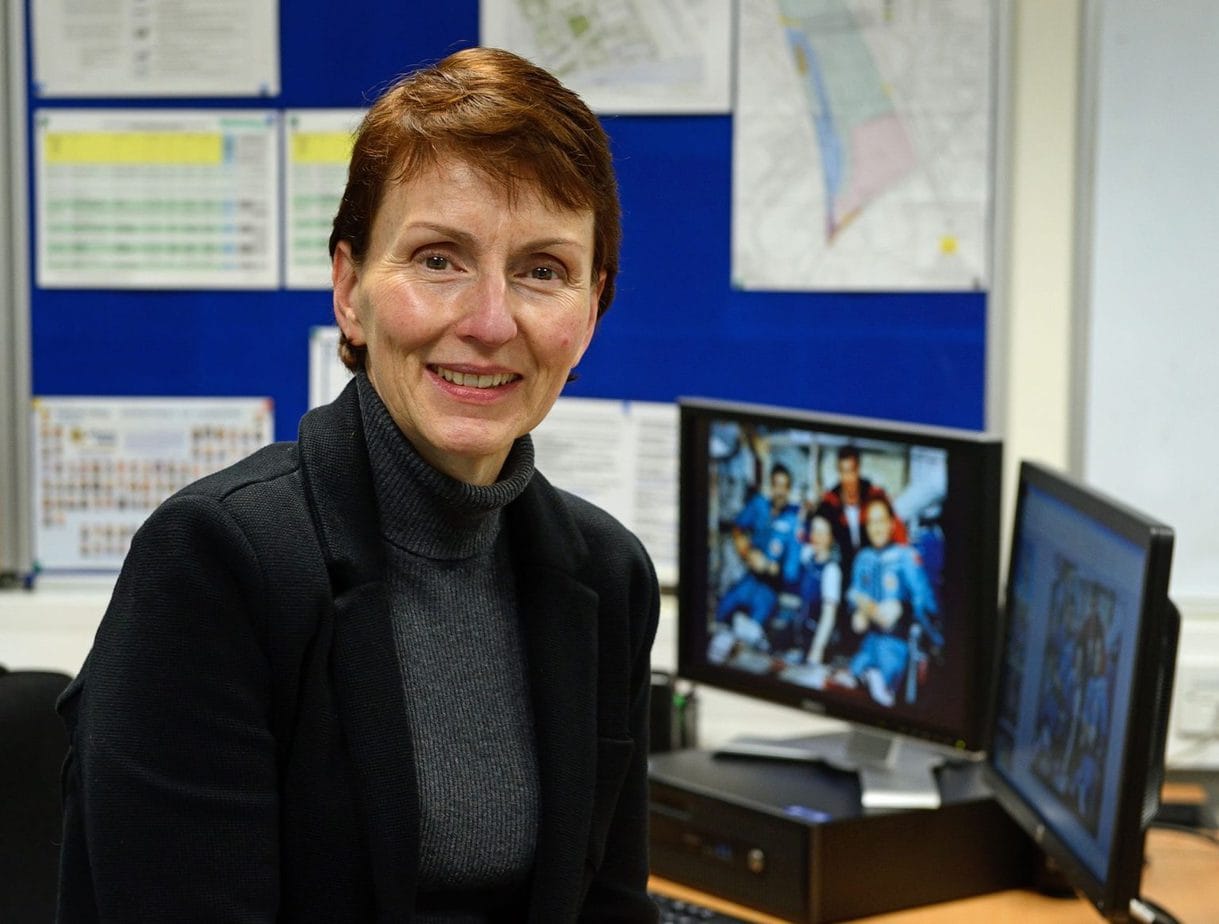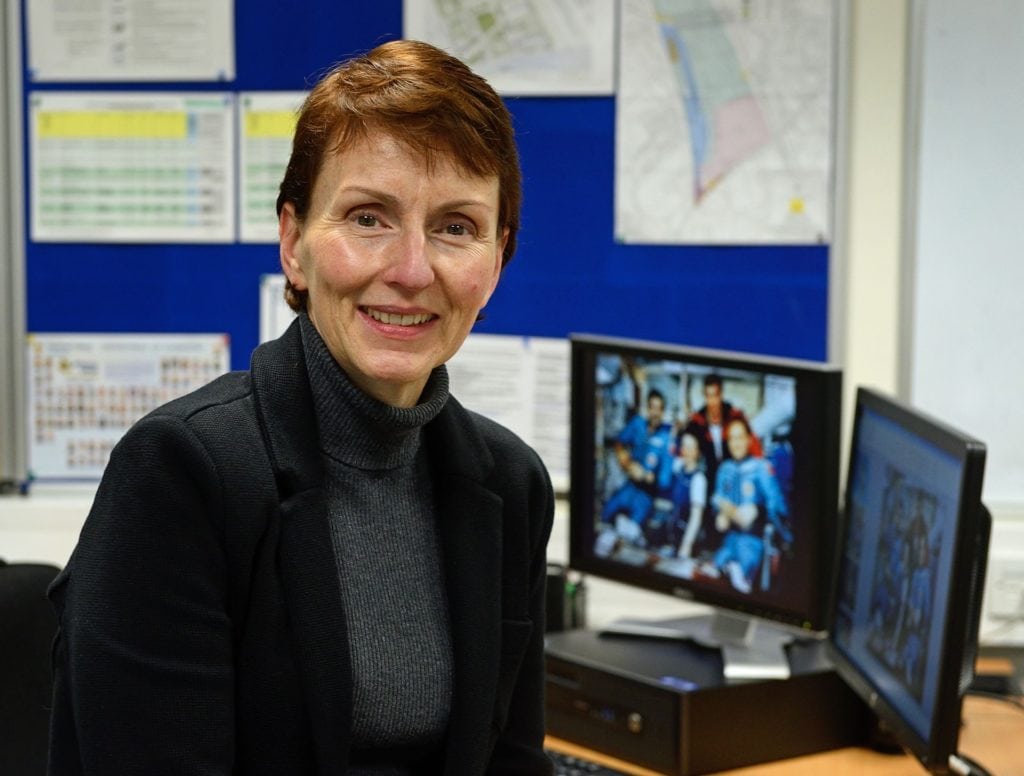 photo source: commons.wikimedia.org
Helen Sharman was 27-years-old when she boarded the Soyuz TM-12. She may not hold the mantle of the youngest astronaut in space, but she is the first British cosmonaut and the first Western European woman in space. Her story leading up to her mission made waves nationally and is fit for its own Hollywood movie.
Sharman responded to radio advertisements asking for applicants to try out and become the first British space-explorer. After a daunting selection process, she was picked for her mission live on television in November 1989, beating out almost 13,000 other applicants. It was to be a joint mission between the Soviets and British, called Project Juno.
Did You Know?
For her pioneering efforts and blazing the trail for future British space-explorers, Helen Sharman was awarded the bronze, silver, and gold medals of the Royal Aero Club. There's also a school in Assen, Netherlands, named the Helen Sharman School in her honor.
---
5. Yuri Gagarin
Age: 27
Space Flight: Vostok 1
Nationality: Russian
Alma mater: Industrial Technical School in Saratov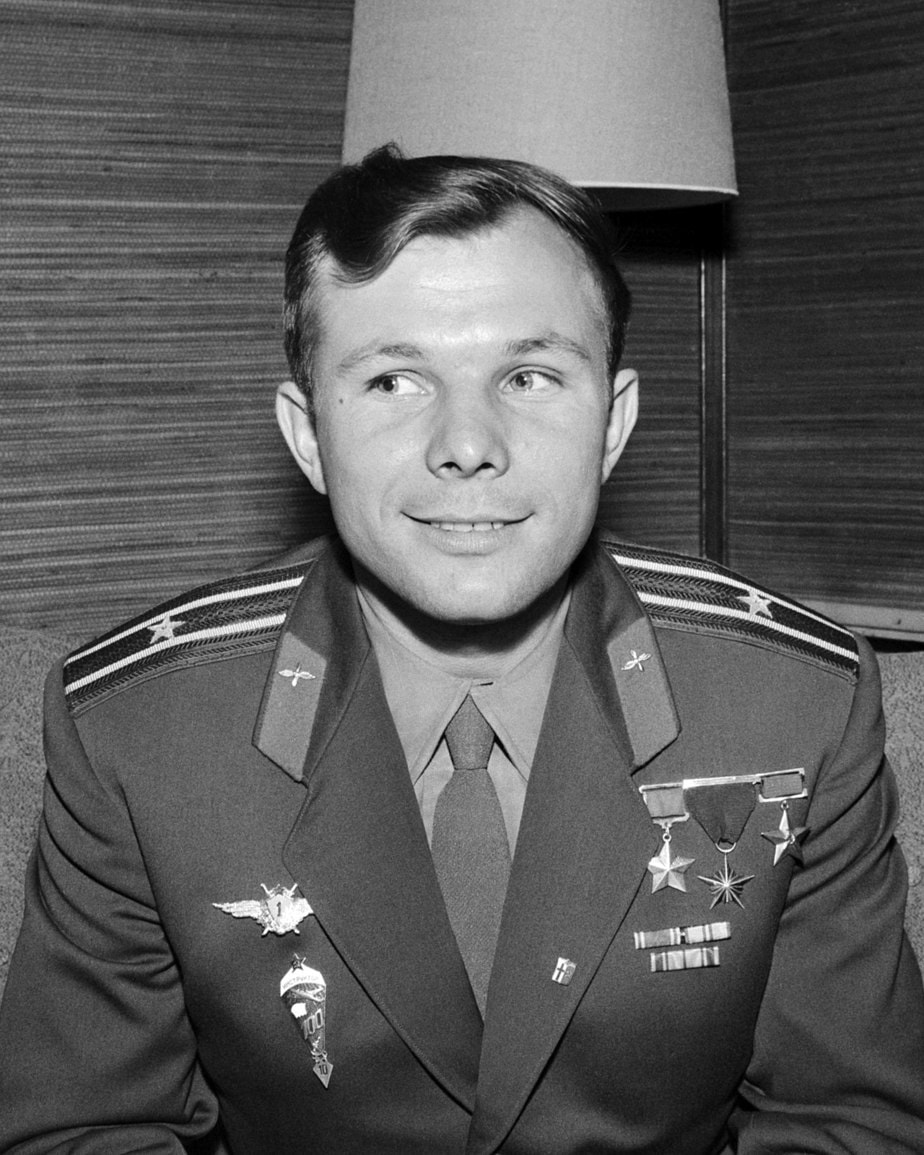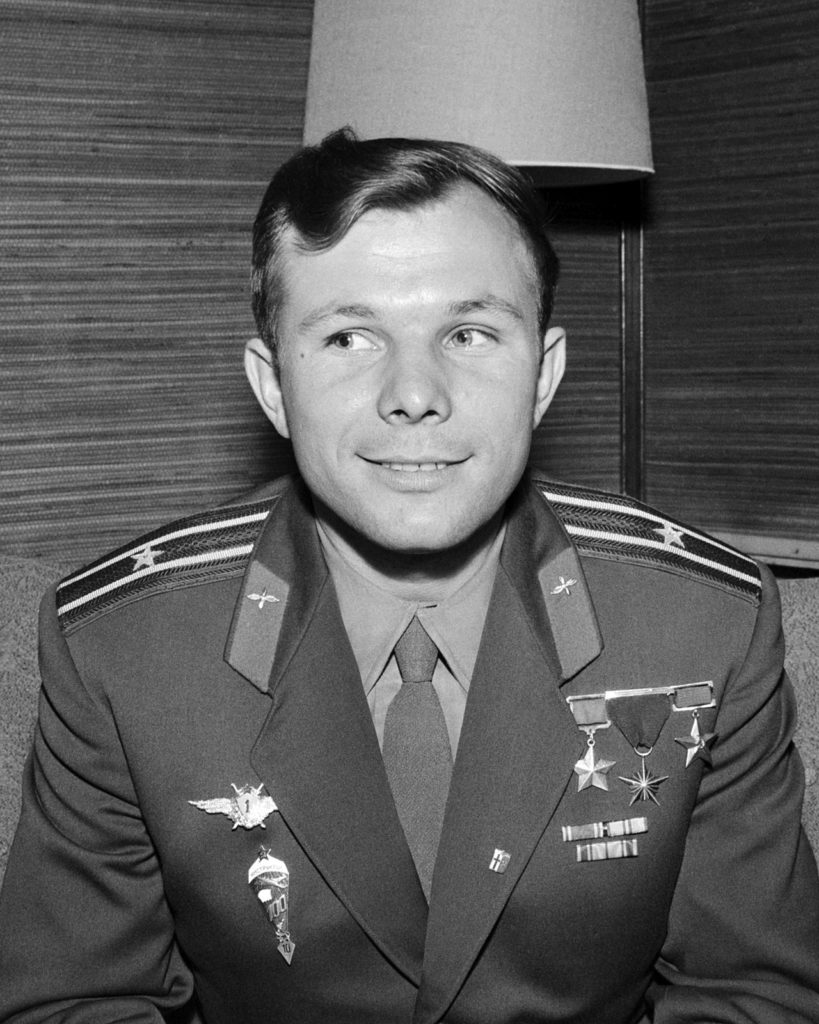 photo source: commons.wikimedia.org
Yuri Gagarin was 27-years-old when he launched into space aboard the Vostok 1 on April 12th, 1961. The mission proved was a triumph for the Soviet Union. It turned Gagarin into a national hero. Nikita Kruschev personally awarded him the title of Hero of the Soviet Union.
Gagarin tragically passed away along with his flight instructor, Vladimir Seryogin, after their aircraft crashed by Kirzhach. There have been many conspiracies regarding the circumstances surrounding their deaths since which led to three separate investigations were run by the Air Force, government commissions, and the KGB.
Did You Know?
Ultimately, the reason for the crash was attributed to outdated weather information given by air-traffic control, causing a sharp maneuver to avoid entry into a potentially dangerous cloud cover which sent the craft into a stall. Gagarin's ashes were placed within the walls of the Kremlin.
---
4. Boris Yegorov
Age: 26
Space Flight: Voskhod
Nationality: Russian
Alma mater: First Moscow Medical Institute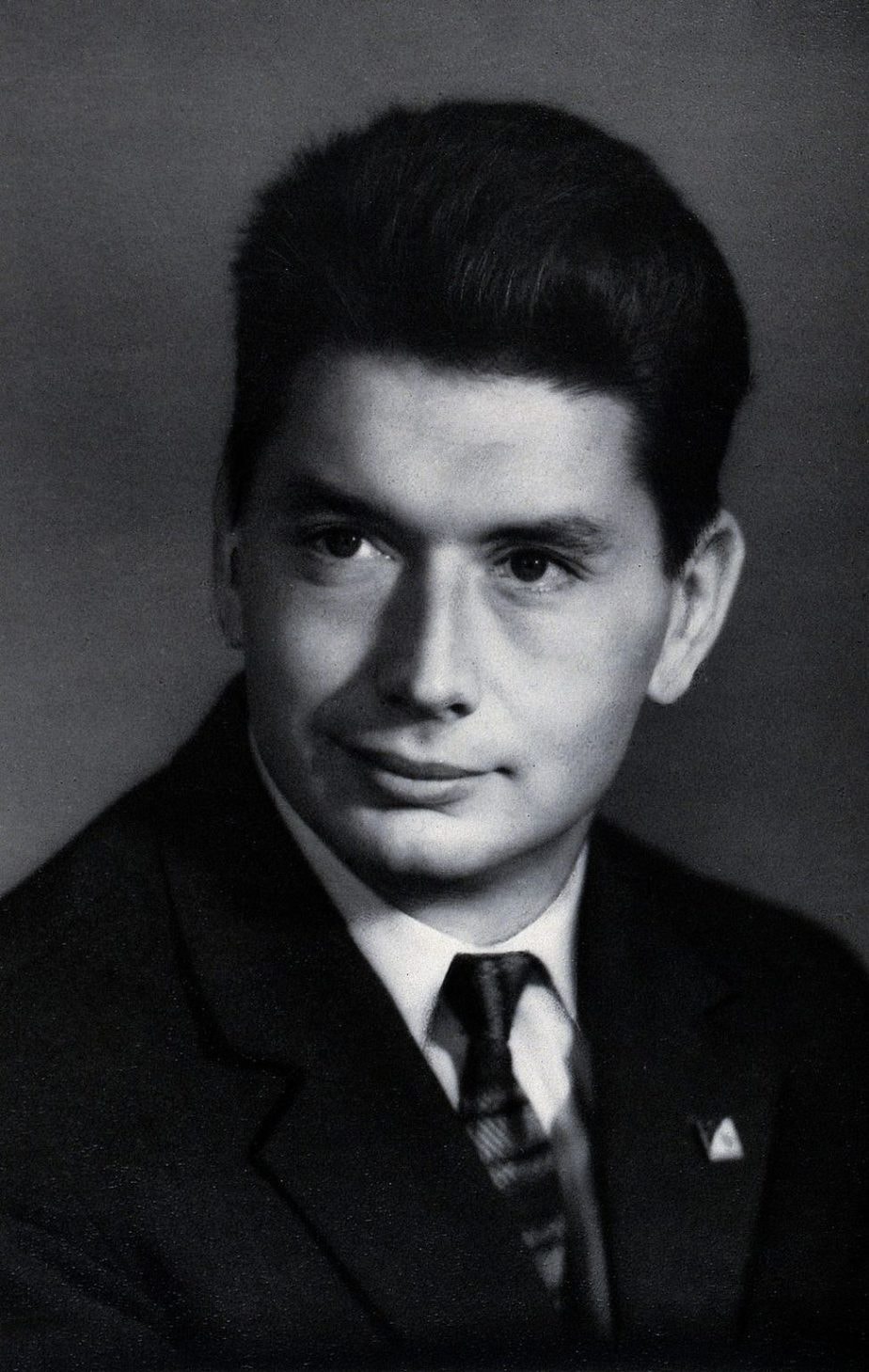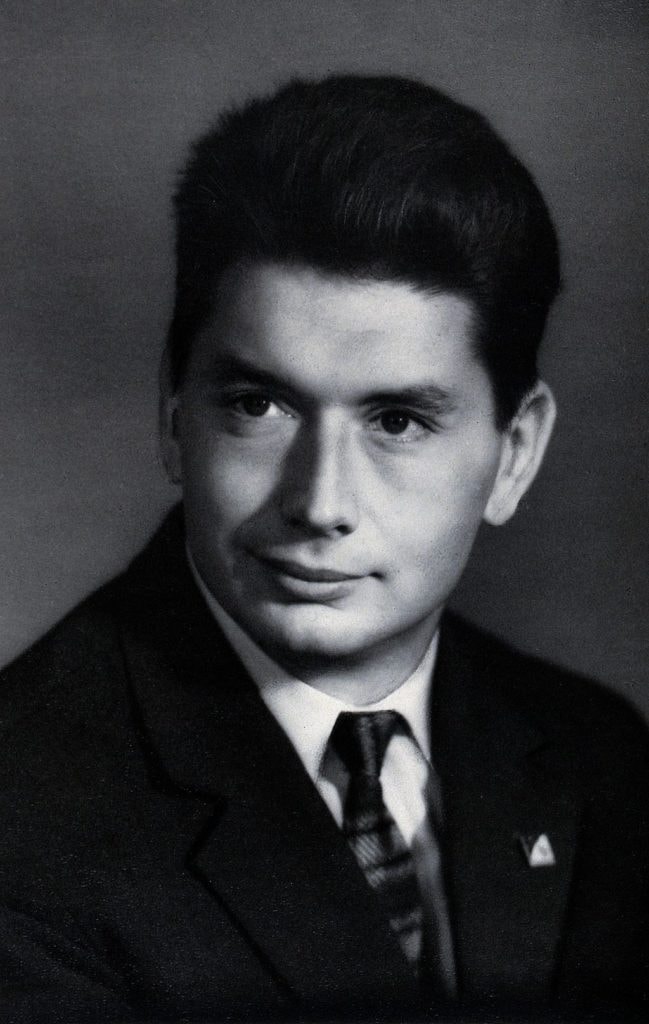 photo source: commons.wikimedia.org
Boris Yegorov was a 26-years-old physician and cosmonaut. With his journey into space on the Voskhod, he marks the first doctor to make a space flight. During his studies in medicine, he got acquainted and took inspiration from Yuri Gagarin's training for his mission and decided space medicine was a field of interest he'd like to explore.
Yegorov, achieving anything he set his focus towards, was selected as a part of the team to fly on Voskhod 1. He was given the Hero of the Soviet Union award in October 1964.
Did You Know?
Among the several decorations he's received, the most notable include Order of the Lenin, Order of the Red Banner of Labour, and Pilot-Cosmonaut of the USSR.
---
3. Valentina Tereshkova
Age: 26
Space Flight: Vostok 6
Nationality: Russian
Alma mater: Light Industry Technical School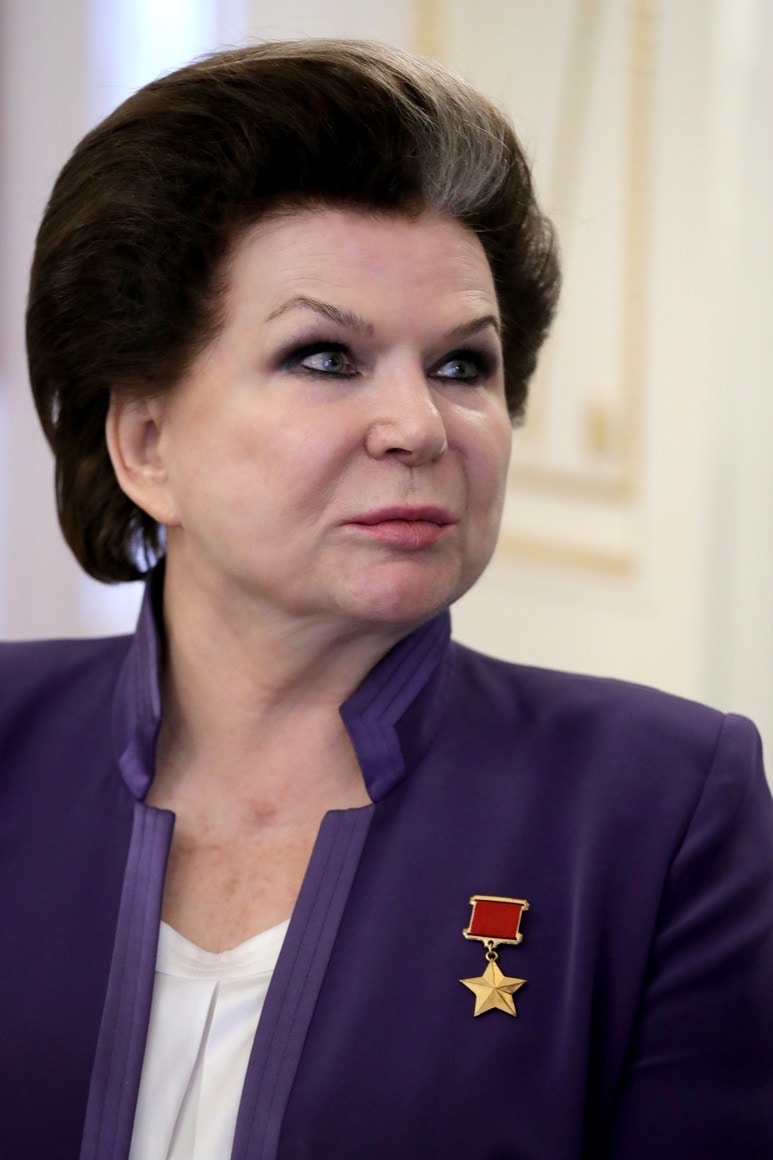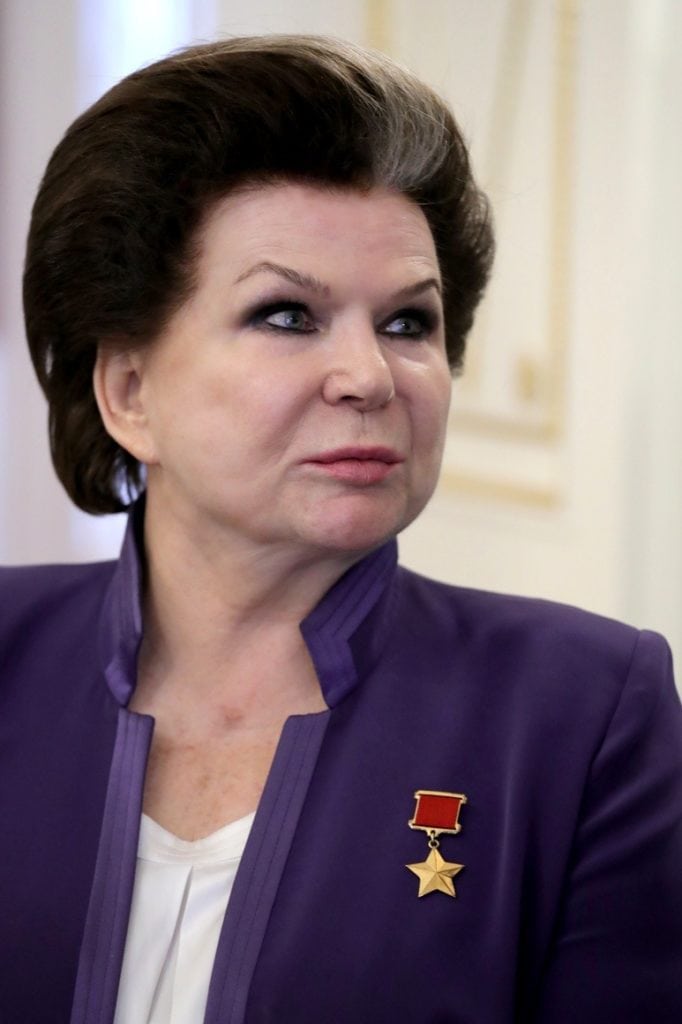 photo source: commons.wikimedia.org
Valentina Tereshkova was 26-years-old when she flew her solo mission on the Vostok 6 on June 16th, 1963. That makes her the first, only, and youngest woman to embark on a solo mission to this day. Spending nearly 72 hours in space, she took a round trip around the Earth 48 times.
Vostok 6 was the final flight of its fleet and embarked just two days after Vostok 5. The two spacecraft spent a few days in close orbit to one another at just 30 degrees apart.
Did You Know?
Valentina has stayed politically active following her space career even after the collapse of the Soviet Union. As recently as September 2016, she was re-elected to the 7th State Duma and is deputy chairperson of the Committee on the Federal Structure and Local Government.
---
2. Gherman Titov
Age: 25
Space Flight: Vostok 2
Nationality: Russian
Alma mater: Stalingrad Military Aviation School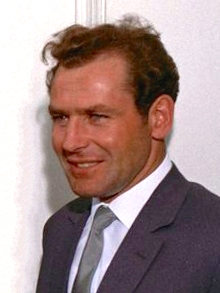 photo source: commons.wikimedia.org
Gherman Titov Is technically the youngest astronaut to travel into space at 25-years-old. When 2021 came around he was surpassed by a Dutch teen who deserves an honorable mention and who we'll cover next. He spent one day and one hour in space aboard the Vostok 2.
Titov has received numerous awards like his contemporaries on this list, including Hero of the Soviet Union and two Orders of Lenin.
Did You Know?
On August 6th, 2011, the 50th anniversary of his flight, the Gherman Titov Museum was opened in his home village of Polkovnikovo, Altai Krai.
---
1. Oliver Daemen
Age: 18
Space Flight: Blue Origin NS-16
Nationality: Dutch
Alma mater: N/A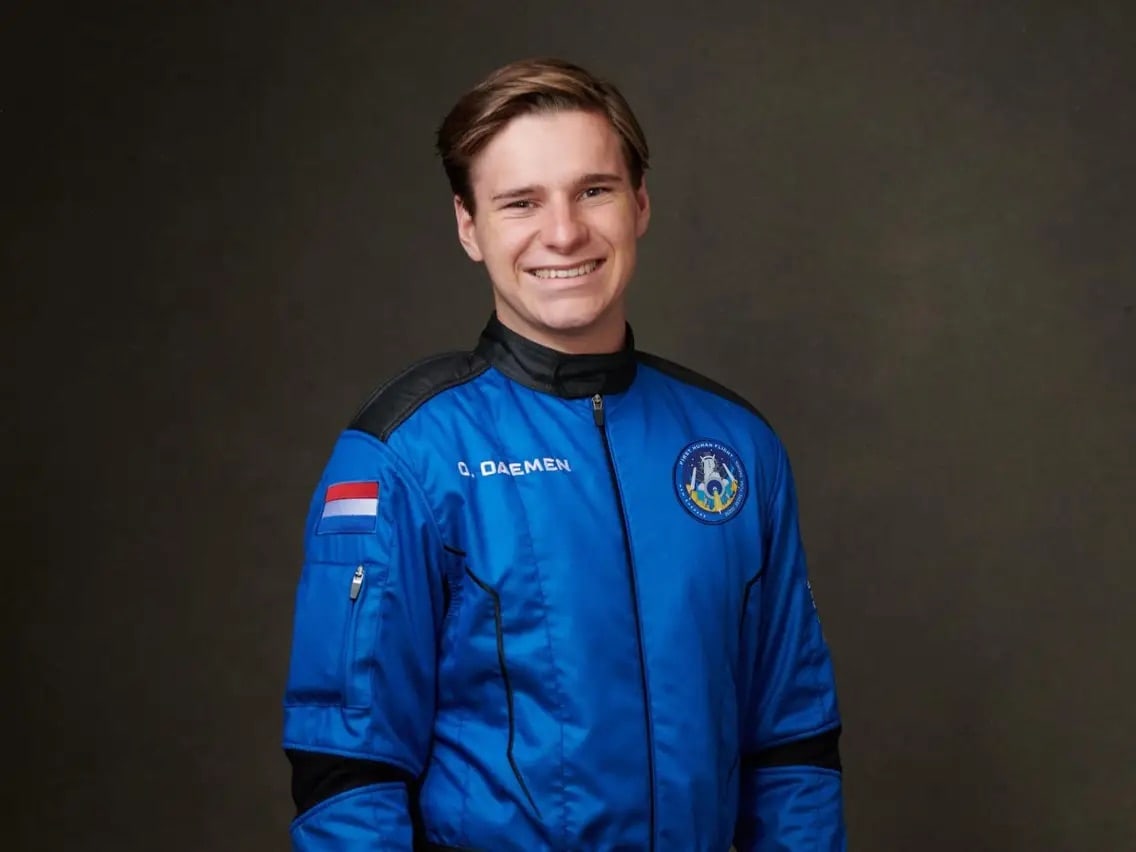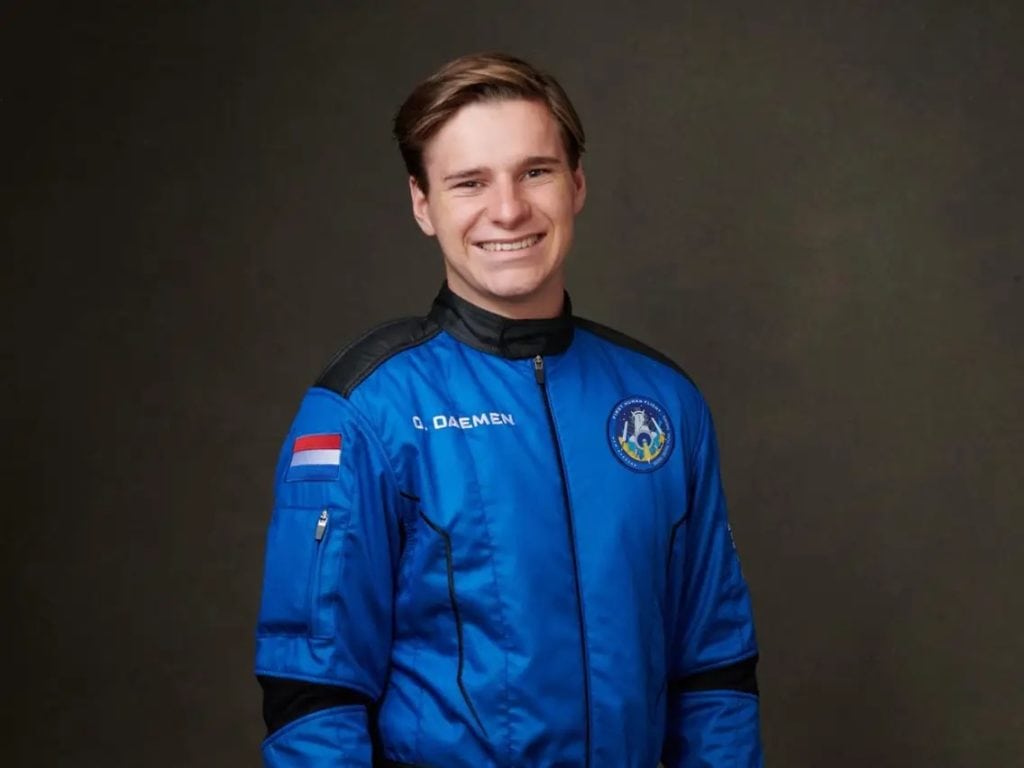 photo source: businessinsider.com
Oliver Daemen is the youngest person to travel into space at just 18-years-old!
Daemen is classified as a space tourist and flew as part of the Blue Origin NS-16 mission, helmed by famed Amazon CEO Jeff Bezos. He obtained his high school diploma in 2020 and is enrolled at Utrecht University. He studies Science and Innovation Management.
If you're wondering how on Earth he reserved this highly coveted once-in-a-lifetime ticket, he secured it through an auction. It makes him the first paying customer to travel into the dark abyss.
Did You Know?
Daemen wasn't the original winner of the auction, but because the other party chose to take a different future flight, he was the next man up. The rest is history!
OTHER POSTS YOU MAY BE INTERESTED IN