Space is a concept hard to comprehend. And yet, when we look up at the night sky, we're confronted with the awesome reality of the cosmic expanse, leaving us questioning what our place in the universal story is? There isn't a kid on planet earth who hasn't dreamt of one day touching the stars, which shine so bright it feels like they're almost within our reach. But only a few take the childlike wonder of the cosmos and use that fire of curiosity to propel them into the chaotic yet beautiful abyss.
There are so many mysteries that lay dormant in deep space that wait to be discovered. It's thanks to the brave men and women who stay inspired to explore it that we have an understanding of our place in this universal story. The criteria to step outside our world in the pursuit of intellectual evolution is very strict. It's why many of our modern explorers are usually a bit older, having had entire careers outside of the space industry prior.
Well, this time, we're going to take a look at some of the youngest adventurers brave enough to traverse the stars.
8. Valery Bykovsky
Age: 28
Born: 08/02/1934
Flight: Vostok 5
Nationality: Russian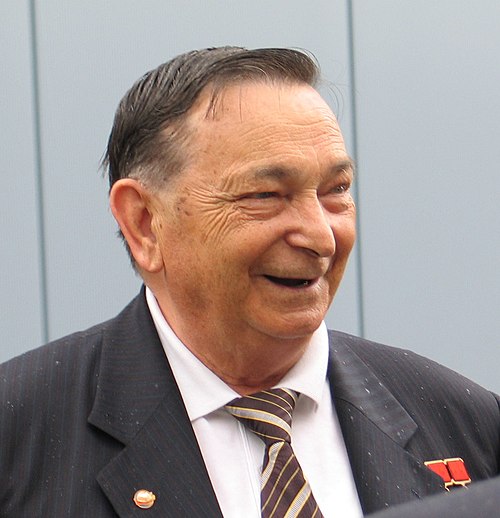 photo source: commons.wikimedia.org
Valery Bykovsky was just a 28-year-old, bright-eyed Soviet cosmonaut when he boarded the Vostok 5 Space Shuttle on June 14th, 1963, and launched into space as a proud representative of Russia. Like many astronauts before and after Valery, he began his flight career as a jet fighter pilot at 25. He also was a parachute instructor with over 70 jumps under his belt before he started his training.
Bykovsky flew on the Soyuz 22 and Soyuz 31 flights after the Vostok.
Did You Know?
Post-flight career, Bykovsky became the director of the Centre of Soviet Science & Culture. He was awarded the title Hero of the Soviet Union – the highest honor recognizing the contributions and exceptional service to the Soviet State.
---
7. Dumitru Prunariu
Age: 28
Born: 09/27/1952
Flight: Soyuz 40
Nationality: Romanian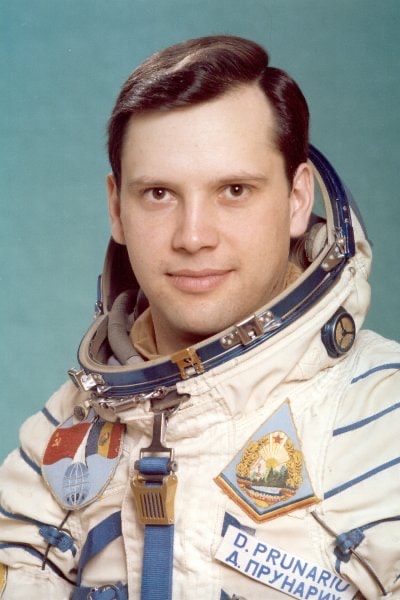 photo source: commons.wikimedia.org
Dumitru Prunariu was 28-years-old when he took the Soyuz 40 into space for Romania. The eight-day space flight was a collaboration with Russia, accompanied by Leonid Popov. Prunariu was the clear choice to embark on this journey after scoring the highest marks in his class on all the exams.
Prunariu is an aviator, engineer, and diplomat. He's co-authored books regarding the future of space flight technology, and his contributions to the space community through his Ph.D. thesis helped develop a better understanding of space flight dynamics.
Did You Know?
Dumitru Prunariu was named Hero of the Soviet Union and Hero of the Socialist Republic of Romania.
---
6. Helen Sharman
Age: 27
Born: 05/30/1963
Flight: Soyuz TM-12
Nationality: British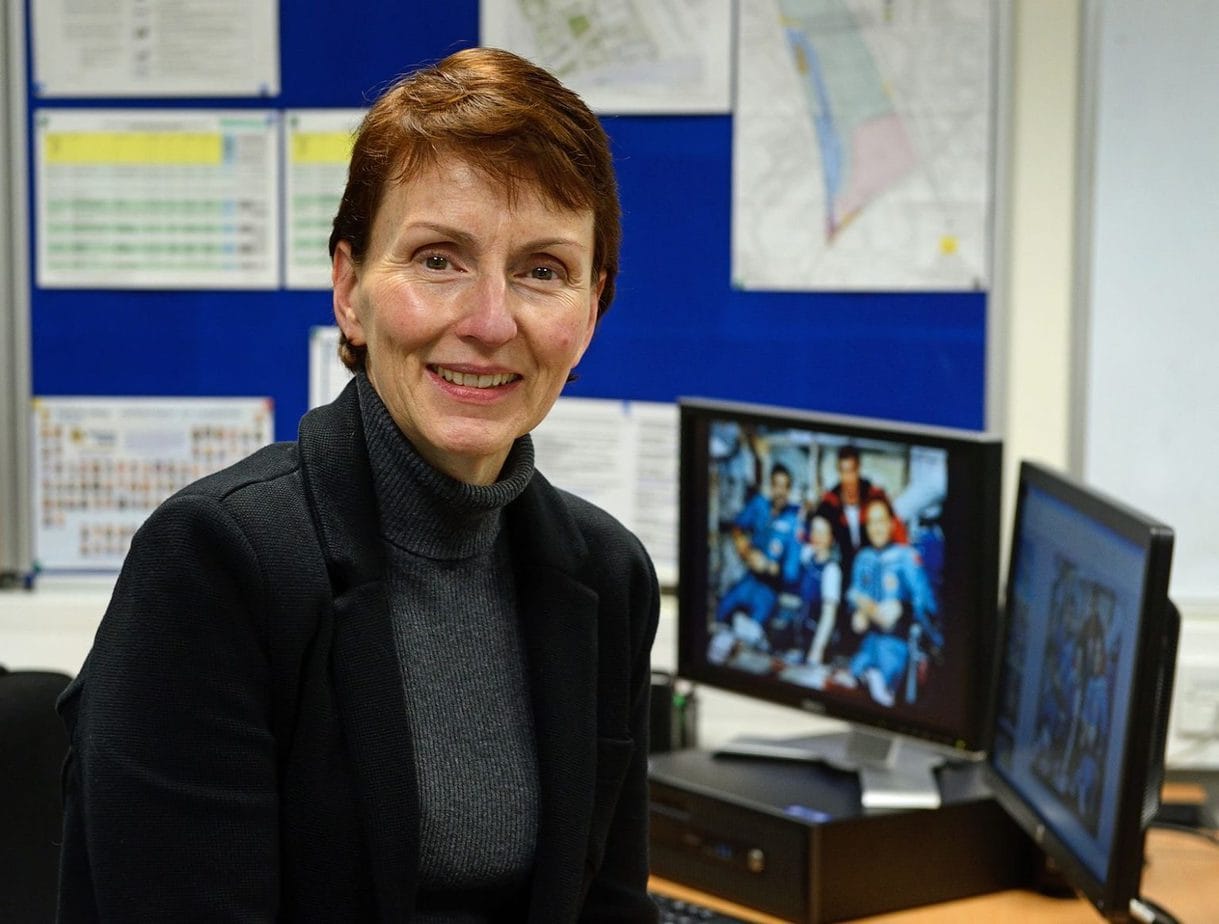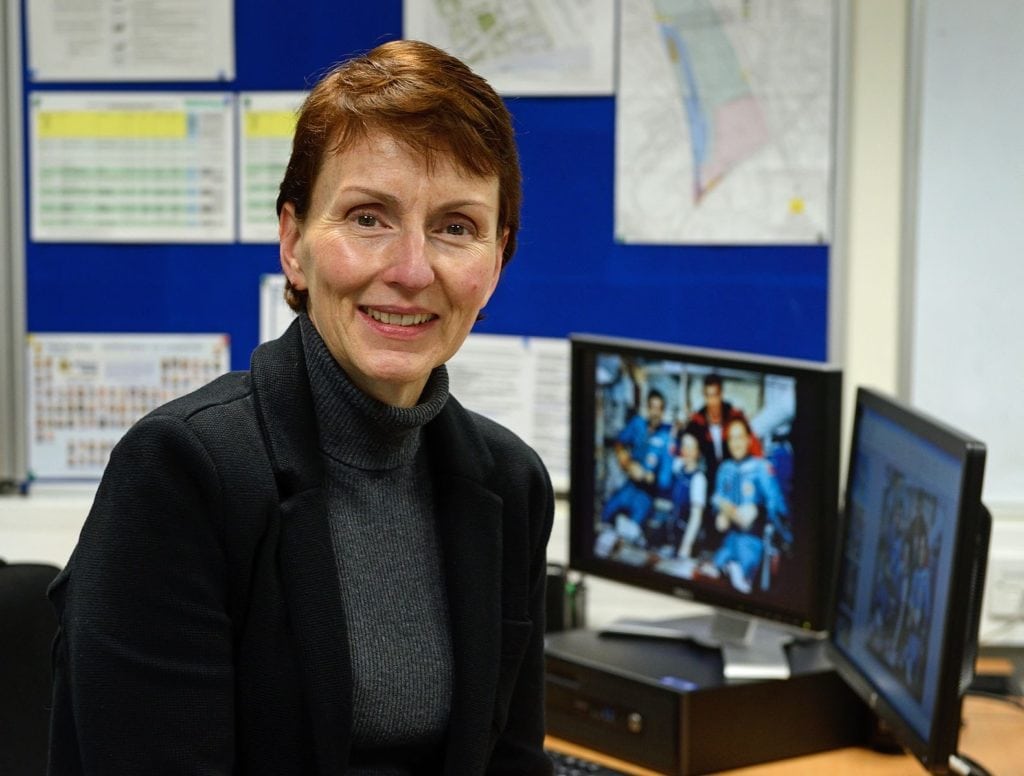 photo source: commons.wikimedia.org
Helen Sharman was 27-years-old when she boarded the Soyuz TM-12, making history as the first British cosmonaut and the first Western European woman in space. Her path towards making history is as unconventional as you might find in the wildest Hollywood movie.
Sharman was one of nearly 13,000 who responded to a radio advertisement asking for applicants to send in resumes and try out to become the world's first British space-explorer for a joint effort between the Soviets and British, called Project Juno.
Did You Know?
Before embarking on her historic space flight, Helen had a long stint in Star City, Moscow, where she spent 18 months in intensive flight training.
---
5. Yuri Gagarin
Age: 27
Born: 03/09/1934
Flight: Vostok 1
Nationality: Russian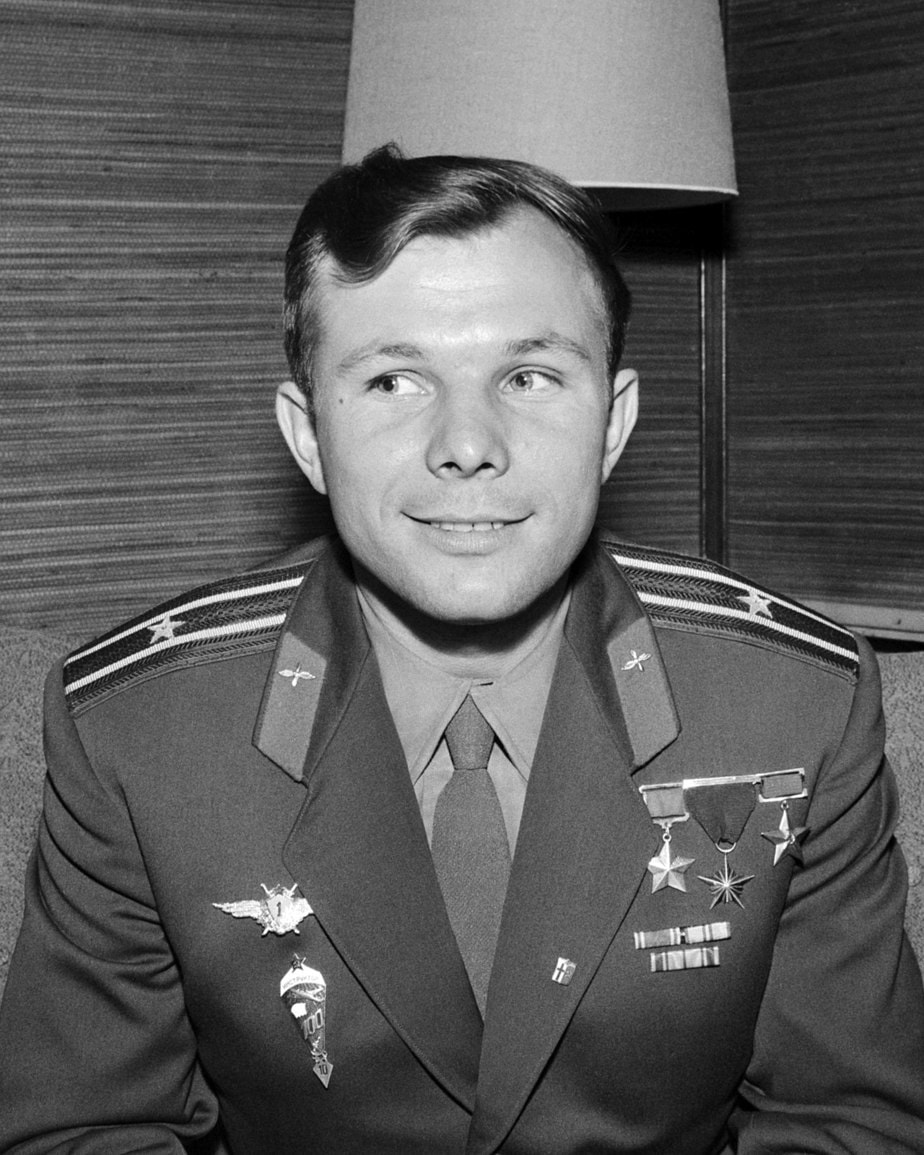 photo source: commons.wikimedia.org
Yuri Gagarin was the 27-year-old cosmonaut that carries the distinguished title of the first human to travel into space. Traveling in the Vostok 1, Gagarin took a lap around the block. That equates to an entire orbit of Earth, winning the space race, receiving praise as an international celebrity with the decorations to match.
Rewarded the Hero of the Soviet Union award by Nikita Khrushchev and the Order of Lenin, he was also officially named The Pilot-Cosmonaut of the USSR.
Did You Know?
The Soyuz TMA-21 craft, launched in April 2011, was named Gagarin for the 50th anniversary of his mission.
---
4. Boris Yegorov
Age: 26
Born: 11/26/1937
Flight: Voskhod
Nationality: Russian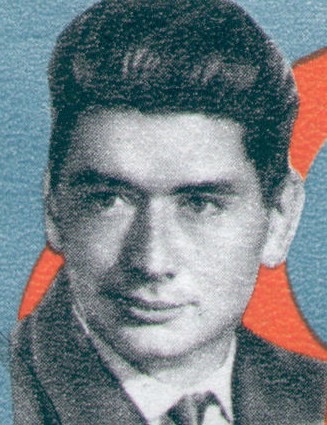 photo source: commons.wikimedia.org
Boris Yegorov was 26 when he boarded the Russian Voshkod. Earning the title as professional cosmonaut is impressive enough and will likely shoot you to the top of any pile of resumes, but for Yegorov, it wasn't enough. As a physician, he became the first to make a space flight.
Yegorov received his doctorate in medicine with a specialization in disorders of the human sense of balance. Something tells us that might be a useful knowledge base to have when finding yourself in the depths of space!
Did You Know?
Yegorov wasn't the first medical professional in the family. His father was a heart surgeon, while his mother was an ophthalmologist.
---
3. Valentina Tereshkova
Age: 26
Born: 03/06/1937
Flight: Vostok 6
Nationality: Russian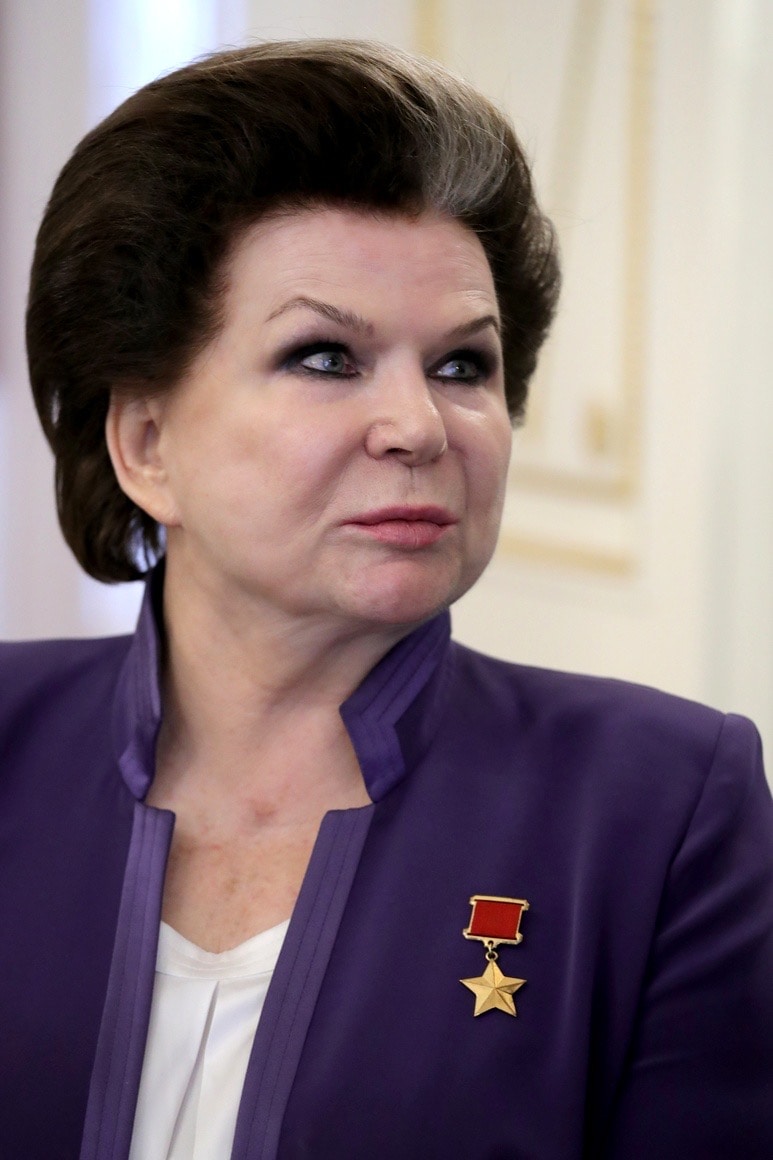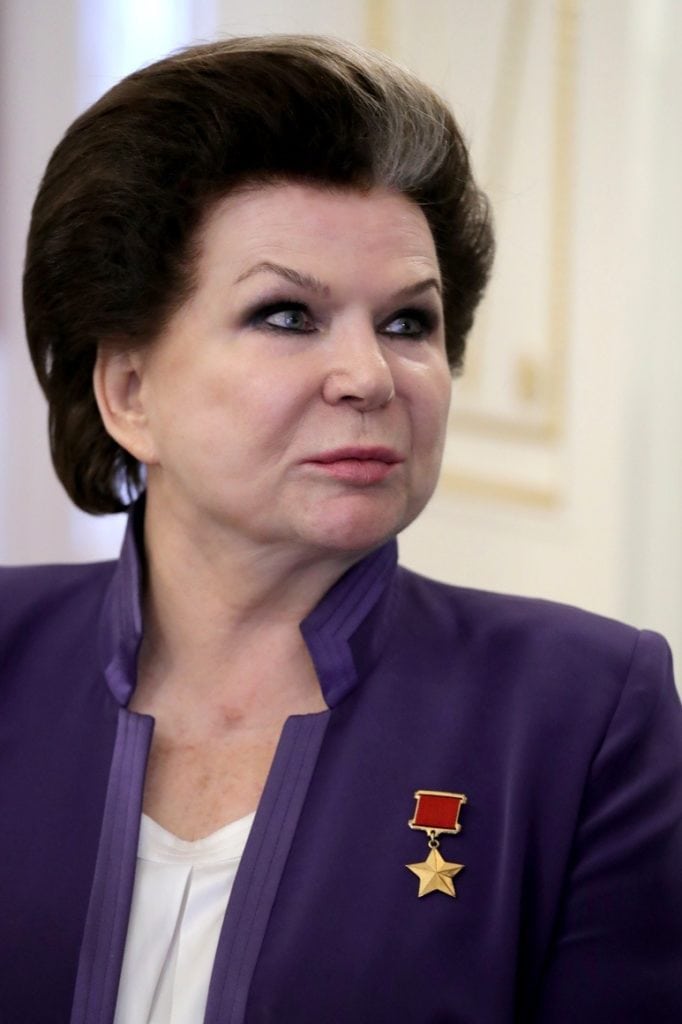 photo source: commons.wikimedia.org
Valentina Tereshkova was a 26-year-old cosmonaut that undertook her solo Vostok 6 mission on June 16th, 1963. She went around the world 48 times and spent three days in space! As of 2022, she is youngest female astronaut and still the only woman to have been on a solo space mission.
Valentina came from humble beginnings as a textile factory worker and an amateur skydiver. Her thrill-seeking disposition likely served her well in her future career! Valentina has had quite the storied career, and cosmonaut isn't the only thing she's known for. Tereshkova was a member of the Communist Party of the Soviet Union and was very involved politically.
Did You Know?
With Tereshkova's 1963 flight, she notched more flight time (71 hours) than the combined time that every single American astronaut had flown up until that point. Her mission served as a great subject of study on the effects of prolonged space flight on the human body.
---
2. Gherman Titov
Age: 25
Born: 09/11/1935
Flight: Vostok 2
Nationality: Russian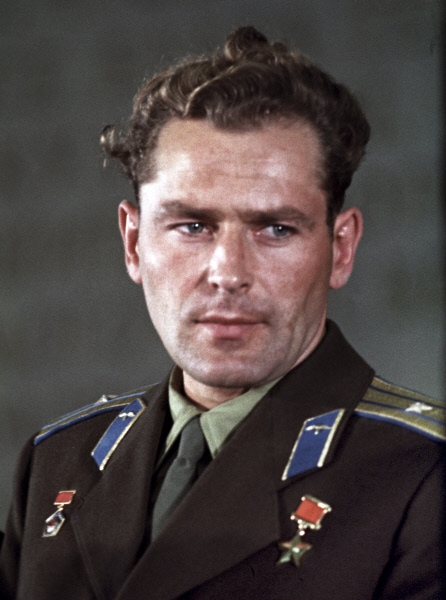 photo source: sputnikimages.com
Gherman Titov, at 25-years-old, is the youngest astronaut to traverse space but not the youngest person. Aboard the Vostok 2, he became the second human to orbit earth, just behind Yuri Gagarin on the Vostok 1. It wasn't until 2021 that his title as youngest in space was taken by the next individual we'll be covering.
To no one's surprise, Titov was also rewarded Hero of the Soviet Union. And perhaps more impressive than having a space center named after him is having an entire crater in his name (The Titov Crater), which rests on the far side of the Moon.
Did You Know?
Gherman Titov was a devoted athlete and gymnastic enthusiast. It was something he grew a deep love for during his time in the Air Force. During cosmonaut training, he and his fellow space travelers often competed in sports that ranged from ice hockey to weight lifting to maintain their health.
---
1. Oliver Daemen
Age: 18
Born: 08/20/2002
Flight: Blue Origin NS-16
Nationality: Dutch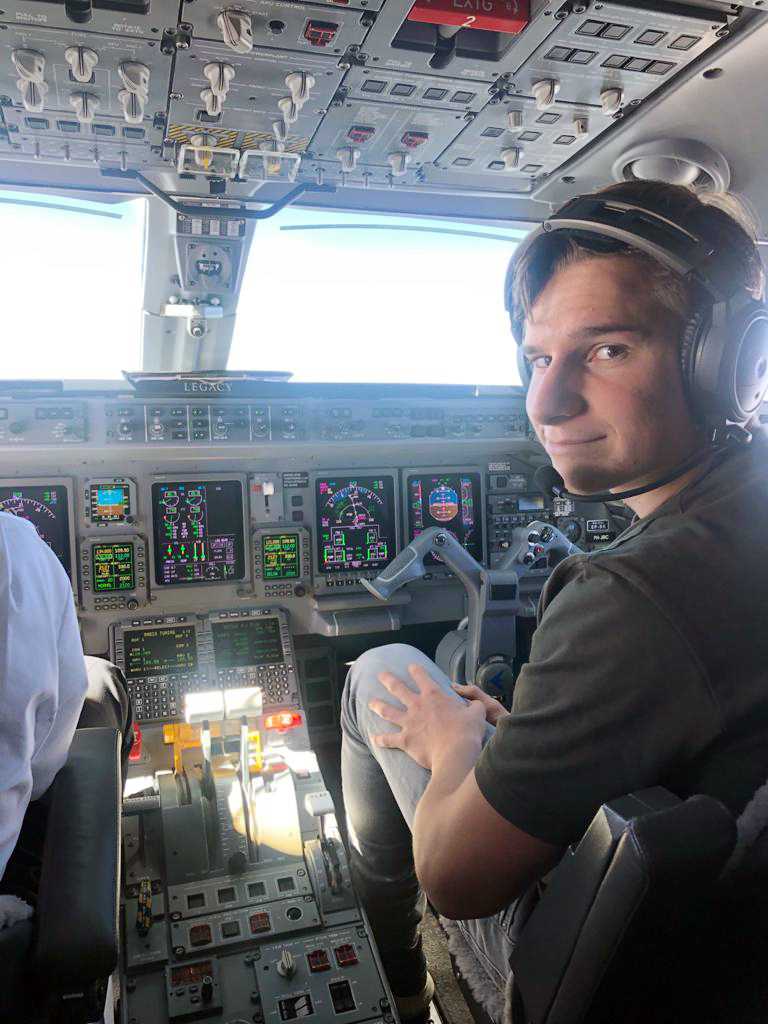 photo source: wdsu.com
Oliver Daemen is the Dutch-born 18-year-old pilot and youngest person to ever go to space!
The stars truly aligned for Oliver Daemen. The Blue Origin space flight represents the billionaire passion project for Amazon CEO Jeff Bezos, who offered a once-in-a-lifetime opportunity to join him on his low earth orbit endeavor.
Through a highly publicized auction with money to the tune of $28 million being thrown around, Oliver made history as the youngest space-tourist ever.
Did You Know?
The original winner of the coveted ticket wasn't Oliver. A man named Justin Sun was the victor but ultimately decided to attend a future flight. One thing led to another and Oliver's father, Joes Daemen, secured the ticket and handed it to his son.