Women are often asked to define themselves. It is something we are challenged to do in every aspect of our lives: our passions, careers, and even within ourselves. We all want to be strong, brave, and self-assured but there is something more fundamentally important that we must find within ourselves.
Female astronauts are the unsung heroes of the space program. They work hard to get where they are, and it's an incredible honor to be able to share that experience with them. That's why, if you are interested in astronomical and cosmological stuff, you may find this article helpful, as it discusses the ten oldest women in space!
10. Jennifer Sidey-Gibbons (September 4, 1988 – present)
Age: 34
Country: Canada
Status: Active
Space Career: Astronaut
Occupation: Engineer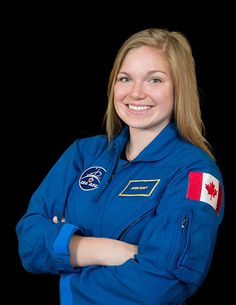 photo source: pinimg.com
In 2011, Sidey-Gibbons studied undergraduate in mechanical engineering with honors at McGill University. She worked with the National Research Council Flight Research Laboratory and the Canadian Space Agency to undertake research on flame propagation in microgravity while she was a student at McGill.
Before starting her job with the Canadian Space Program, she was an associate professor of internal combustion engines at the Department of Engineering at the University of Cambridge.
Did You Know?
In addition to her official duties, she actively served as a role model for young girls thinking about technical vocations in science-related disciplines.
---
9. Anna Kikina (August 27, 1984 – present)
Age: 38
Country: Russia
Status: Active
Space Career: Cosmonaut
Occupation: Engineer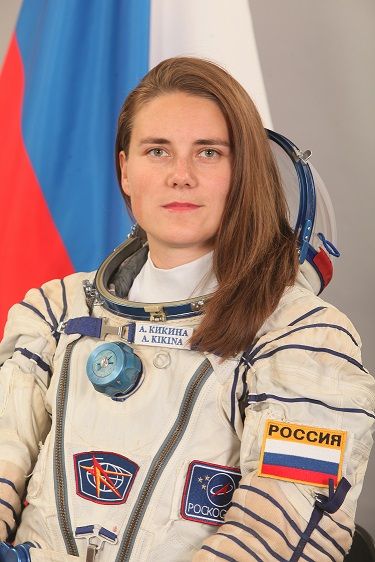 photo source: pinimg.com
An engineer and test cosmonaut from Russia, Anna Yuryevna Kikina was chosen in 2012. Currently, she is Roscosmos' sole female cosmonaut on active duty during a voyage to the International Space Station in the fall of 2022.
Kikina is expected to launch and perform a spacewalk in June 2020, according to fellow cosmonaut Oleg Kononenko. On September 21, 2022, the Soyuz MS-22 mission is set to lift off. Kikina departed on a 188-day journey, according to RIA Novosti's article from September 2021.
Did You Know?
From Mattel's campaign to encourage women, Anna Kikina served as the inspiration for the most recent astronaut Barbie doll.
---
8. Jasmin Moghbeli (June 24, 1983 – present)
Age: 39
Country: United States
Status: Active
Space Career: Cosmonaut
Occupation: Test Pilot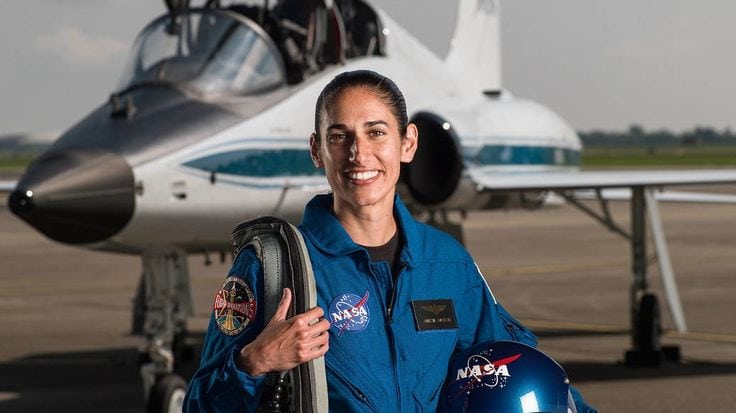 photo source: pinimg.com
In the United States, Moghbeli was commissioned as a second lieutenant in 2005. After completing her undergraduate degree, she joined the Marine Corps. She joined an exclusive club of naval aviators just three years later after receiving the highly sought wings. She started her operational flying career in the military the same year.
Back in sixth grade, Moghbeli wrote a book report on Russian cosmonaut Valentina Tereshkova in which she first expressed her desire to become an astronaut.
Did You Know?
Moghbeli has flown almost 2,000 hours in over 25 different aircraft throughout more than 150 combat missions.
---
7. Loral O'Hara (May 3, 1983 – present)
Age: 39 years
Country: United States
Status: Active
Space Career: Astronaut
Occupation: Research Engineer
photo source: pinimg.com
The 2017 Loral O'Hara is included in the Astronaut Candidate Class. She reported for service in August 2017 and is currently qualified for a mission assignment after completing the basic astronaut candidate training.
She has expertise in manned submersible testing and certification, mechanical design and analysis, systems engineering, and vehicle operations. She worked as a mechanical technician and data processor on eleven research missions aboard research ships.
Did You Know?
From 2006 to 2007, Loral worked as a project engineer with Rocketplane in Oklahoma City on the creation of a suborbital spacecraft.
---
6. Nicole Aunapu Mann (June 27, 1977- present)
Age: 45
Country: United States
Status: Active
Space Career: Astronaut
Occupation: Military Officer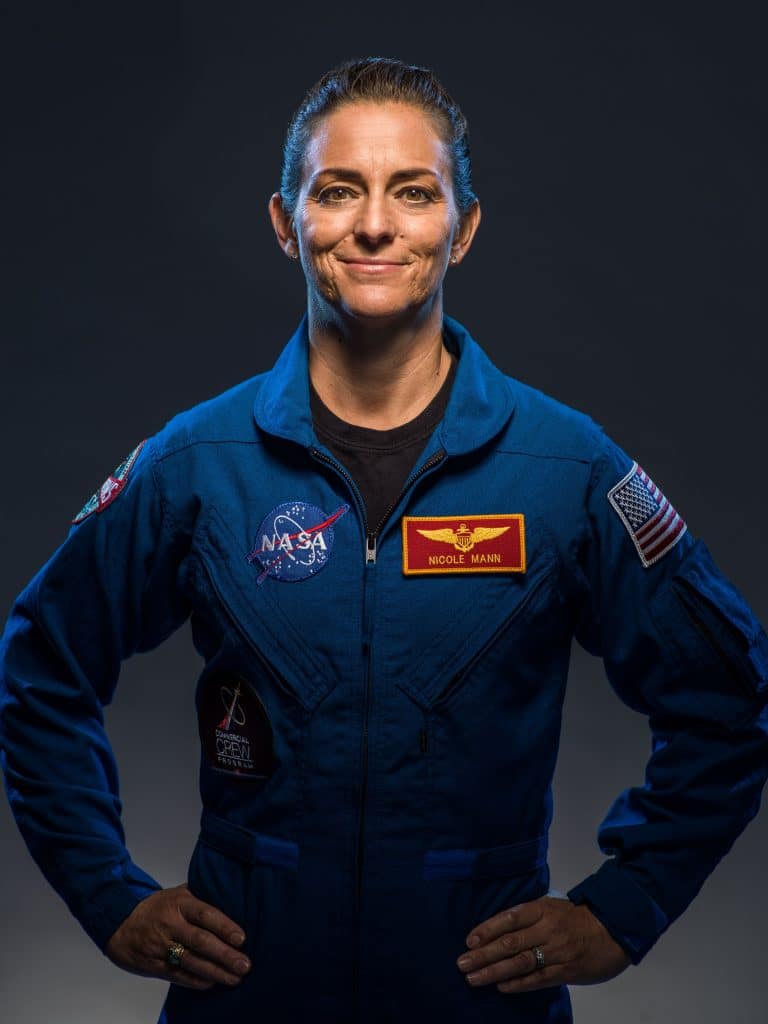 photo source: futuristicpress.one
In 1999, Mann received his commission in the US Marine Corps as a Second Lieutenant. She finished Basic School in Quantico, Virginia, after finishing graduate school, and in 2001 she reported to Naval Air Station Pensacola, Florida, for pilot training.
She returned to VFA-106 for fleet training on the F/A-18C in 2003 after receiving her gold Naval Aviator wings. In 2004, she joined the Thunderbolts of VMFA-251, stationed out of Beaufort, South Carolina, to start her operational flying career.
Did You Know?
Mann studied mechanical engineering at graduate school at Stanford University, where she earned a Master of Science with a focus on fluid dynamics.
---
5. Jeanette J. Epps (November 2, 1970 – present)
Age: 51
Country: United States
Status: Active
Space Career: Cosmonaut
Occupation: NASA Astronaut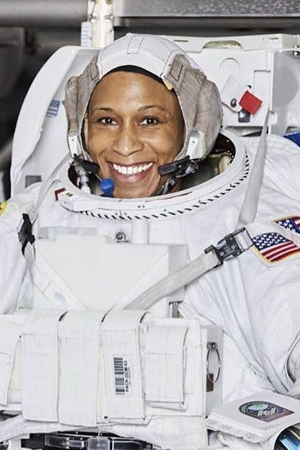 photo source: societyforscience.org
While a NASA Fellow in graduate school, Dr. Epps wrote about her research in a number of highly referenced journal and conference articles. She tested composite swept-tip beams thoroughly, compared the use of analytical models and experimental data for alloy form, and used shape memory alloy actuators to monitor helicopter rotor blades.
Dr. Epps was involved in research on collision and countermeasure systems for vehicles, which led to the U.S. patent. Epps started working in 2022 at the Central Intelligence Agency (CIA) and was a Technical Intelligence Officer there for more than seven years. She won many performance bonuses for her efforts at the CIA.
Did You Know?
In history, Dr. Epps is the first black American to be part of the International Space Station.
---
4. Yvonne Cagle (April 24, 1959 – present)
Age: 63
Country: United States
Status: Active
Space Career: Astronaut
Occupation: Medical Doctor/Professor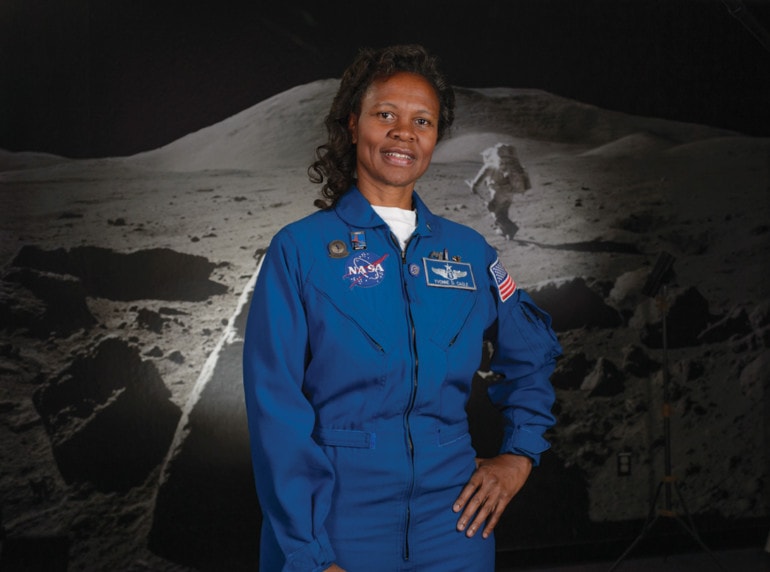 photo source: marinmagazine.com
Dr. Cagle has experience as a certified teacher for advanced cardiac life support as well as serving the Federal Aviation Administration as a senior aviation medical examiner.
In addition to doing routine health screenings, job-related exams, and giving rapid care for on-site injuries and illnesses, she developed the medical guidelines and performed the tests for NASA remote duty operations.
Did You Know?
Dr. Yvonne Darlene Cagle also serves as a consultant professor for the electrical engineering and cardiovascular medicine departments at Stanford University.
---
3. Pratiwi Sudarmono (July 31, 1952 – present)
Age: 70
Country: Indonesia
Status: Inactive
Space Career: Cosmonaut
Occupation: Scientist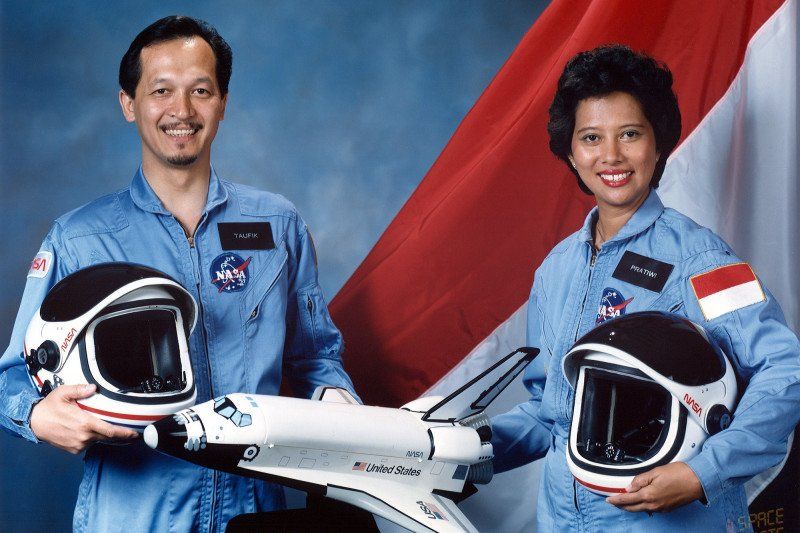 photo source: pikiran-rakyat.com
Pratiwi Sudarmono subsequently began working on the molecular biology of Salmonella typhi as a grantee for the WHO. She served as the department head for microbiology at the University of Indonesia's Medical Faculty from 1994 to 2000.
She took part in the Fulbright New Century Scholars Program from 2001 to 2002 as a scholar. She was chosen to serve as a payload specialist on the NASA space shuttle mission in October 1985.
Did You Know?
Universitas Indonesia's Faculty of Medicine, in Jakarta, is where Prof. Pratiwi P. Sudarmono received her medical degree in 1976. She later obtained her PhD in Molecular Biology from Osaka University in Japan.
---
2. Irina Solovyova (September 6, 1937- present)
Age: 85
Country: Russia
Status: Inactive
Space Career: Cosmonaut
Occupation: Unknown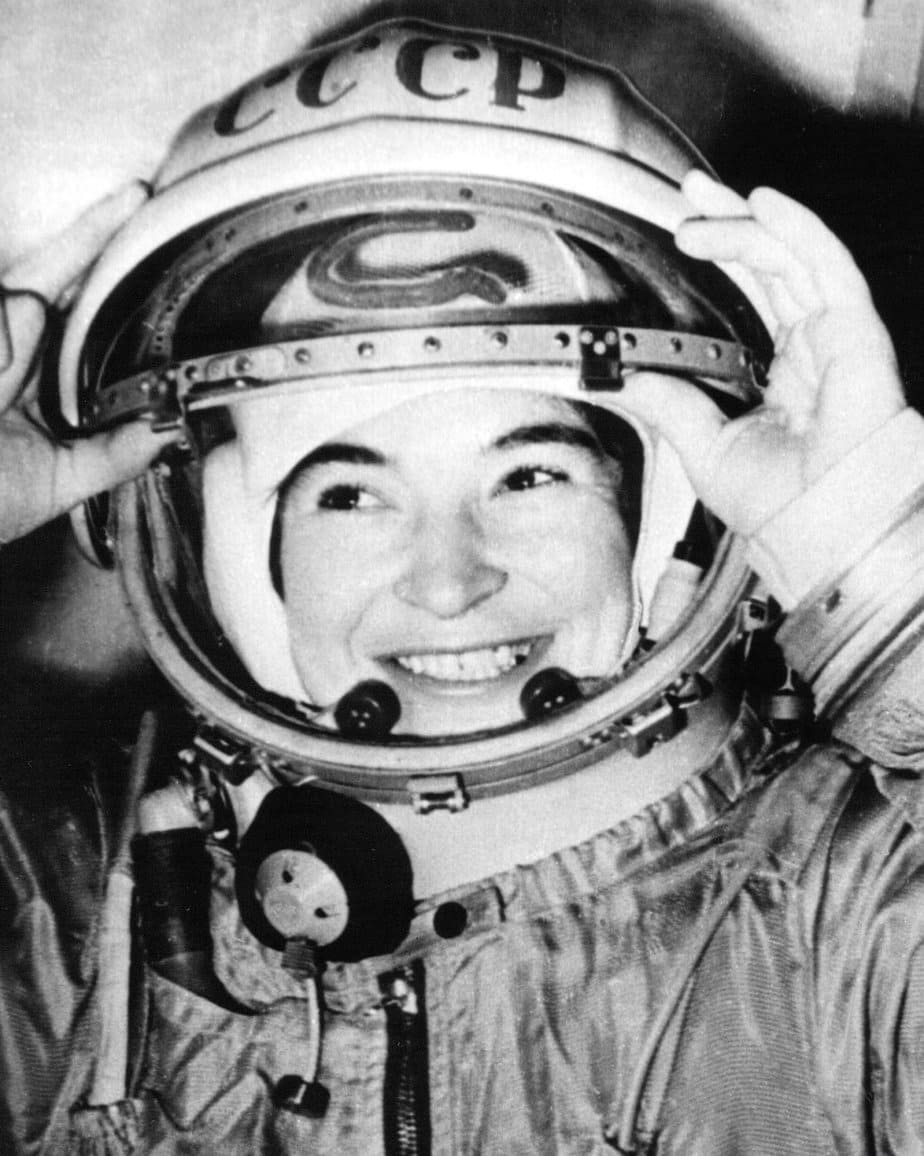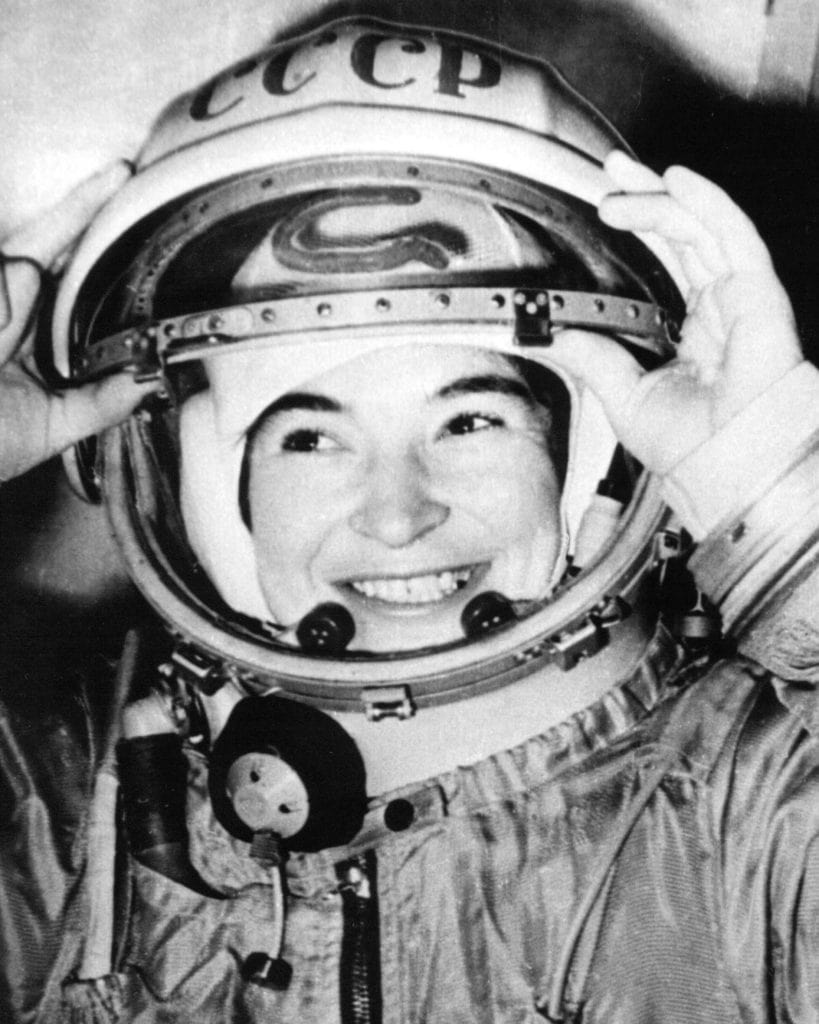 photo source: cloudinary.com
Irina Solovyova is a former cosmonaut who served from 1962 to 1969. Solovyova gained notoriety for being one of the five women chosen to serve on the Soviet Union's all-female space crew.
During the Cold War, Irina Solovyova became a well-known personality. Nikolai Kamanin came up with the concept of the first female pilot in 1961. Five female cosmonauts were hired after Kamanin persuaded Korolev, a former rocket engineer, to take his proposal.
Did You Know?
For such missions, Solovyova is just as capable and competent as any of the male cosmonauts.
---
1. Valentina Ponomaryova (September 18, 1933 – present)
Age: 88
Country: Russia
Status: Inactive
Space Career: Cosmonaut
Occupation: Singer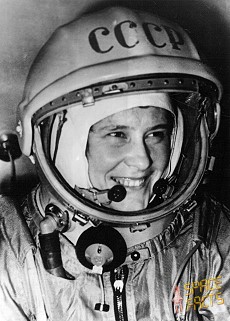 photo source: spacefacts.de
Valentina Ponomaryova was the first woman in space, making her the oldest woman who's ever been in space. When the Soviet government allowed the selection of female cosmonauts in December 1961, a set of five female cosmonauts was chosen in February 1962 to prepare for a Vostok mission, and Ponomaryova was one of them.
Alongside, Ponomaryova emerged as one of the front-runner possibilities, two women would go into space on solo Vostok flights on different days according to a cooperative mission profile that was developed. Valentina Tereshkova was scheduled to launch first on Vostok 5, and Ponomaryova would follow her into orbit on Vostok 6.
Valentina Tereshkova would receive the distinction of becoming the first woman in space.
Did You Know?
Valentina grew up with jazz and music in her environment. She was a singer and part of the band, but left in 1971.