TWICE is the Korean pop group sensation formed by JYP Entertainment. They happen to be one of the few groups that have managed to break out of just the Korean music scene and extend their influence on a global scale, winning over the hearts and ears of pop fans everywhere. They're the first female Korean group to top Billboard's World Albums and World Digital Song Sales charts with their debut studio album, Twicetagram, as the vehicle catapulting them to superstardom.
TWICE includes nine members brought together by the television program, Sixteen, which debuted in 2015. For many pop ensembles in Korea, it's typically the norm for fame to be corporate-manufactured through shows like this or talent camps where young Korean boys and girls show potential in the world of entertainment.
TWICE is still going strong today and have proven that they have staying power in the music industry. That's why we'll be covering all nine members of this dynamic female pop ensemble and finding out who's the baby of the group!
9. Im Na-yeon
Age: 26
Born: 09/22/1995
Height: 5'4"
Zodiac Sign: Virgo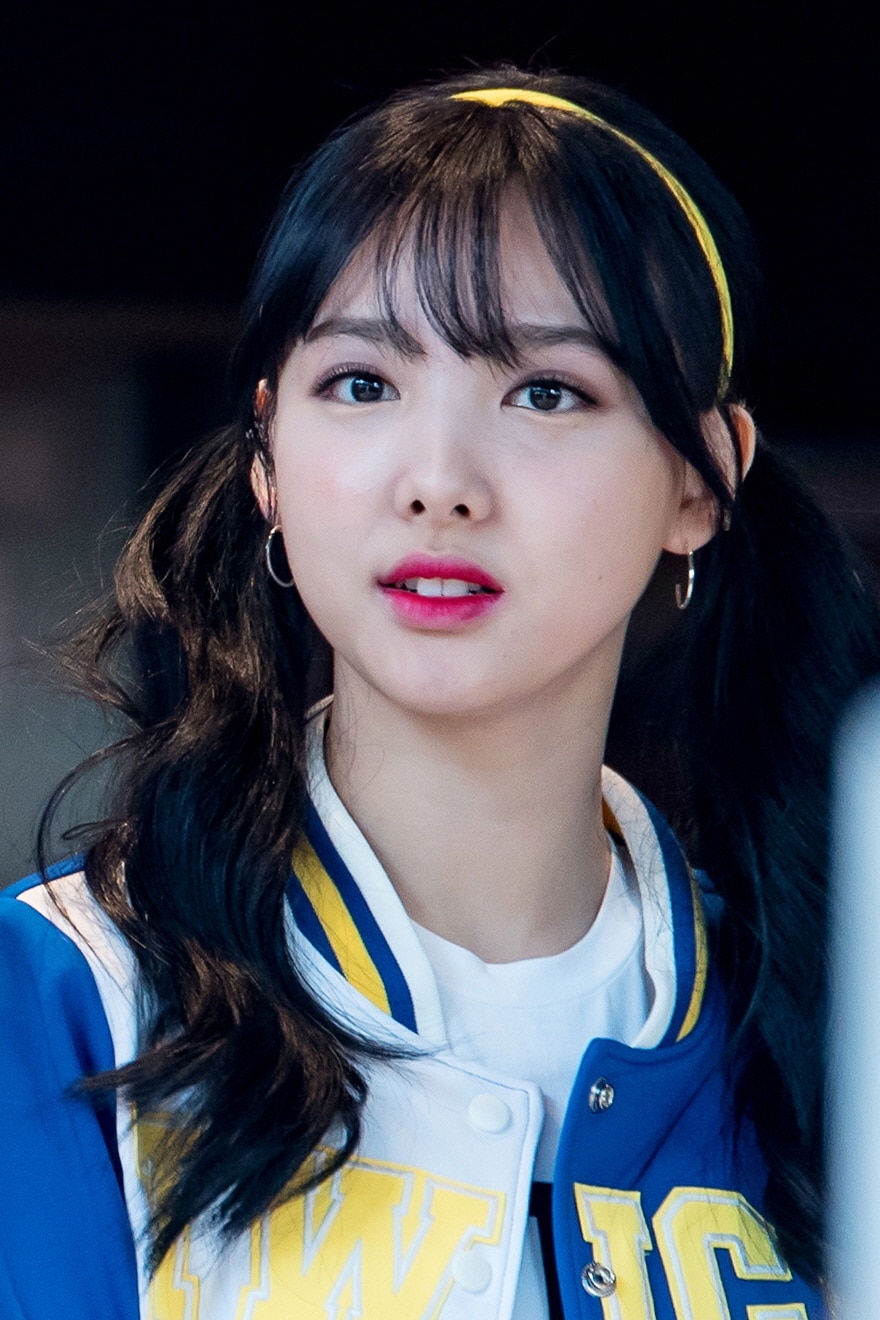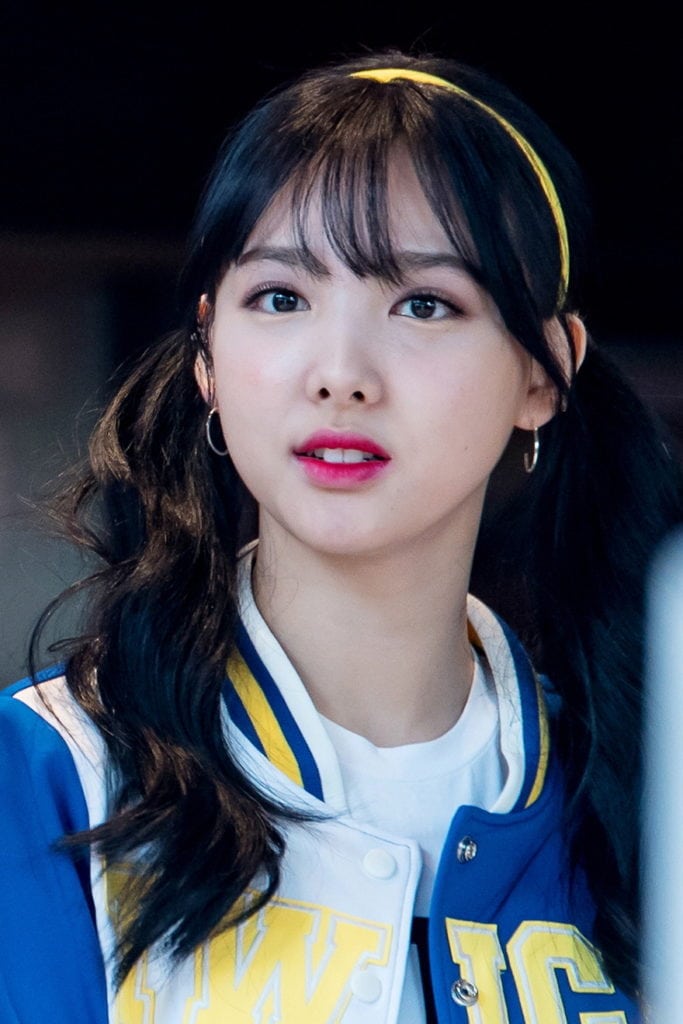 photo source: commons.wikimedia.org
Im Na-yeon is a South Korean singer and oldest member of TWICE. Na-yeon is no stranger to entertainment and contests, participating in a child modeling contest which led to her discovery by the famous idol agency JYP Entertainment.
Before her involvement with TWICE, she was part of another group called 6mix that never saw the light of day. You can also find Na-yeon helping promote promotional videos for beauty brands and magazines.
Did You Know?
Im Na-yeon has modeled for popular fashion brands like Ralph Lauren, Fendi, and Louis Vuitton.
---
8. Yoo Jeong-yeon
Age: 25
Born: 11/01/1996
Height: 5'6"
Zodiac Sign: Scorpio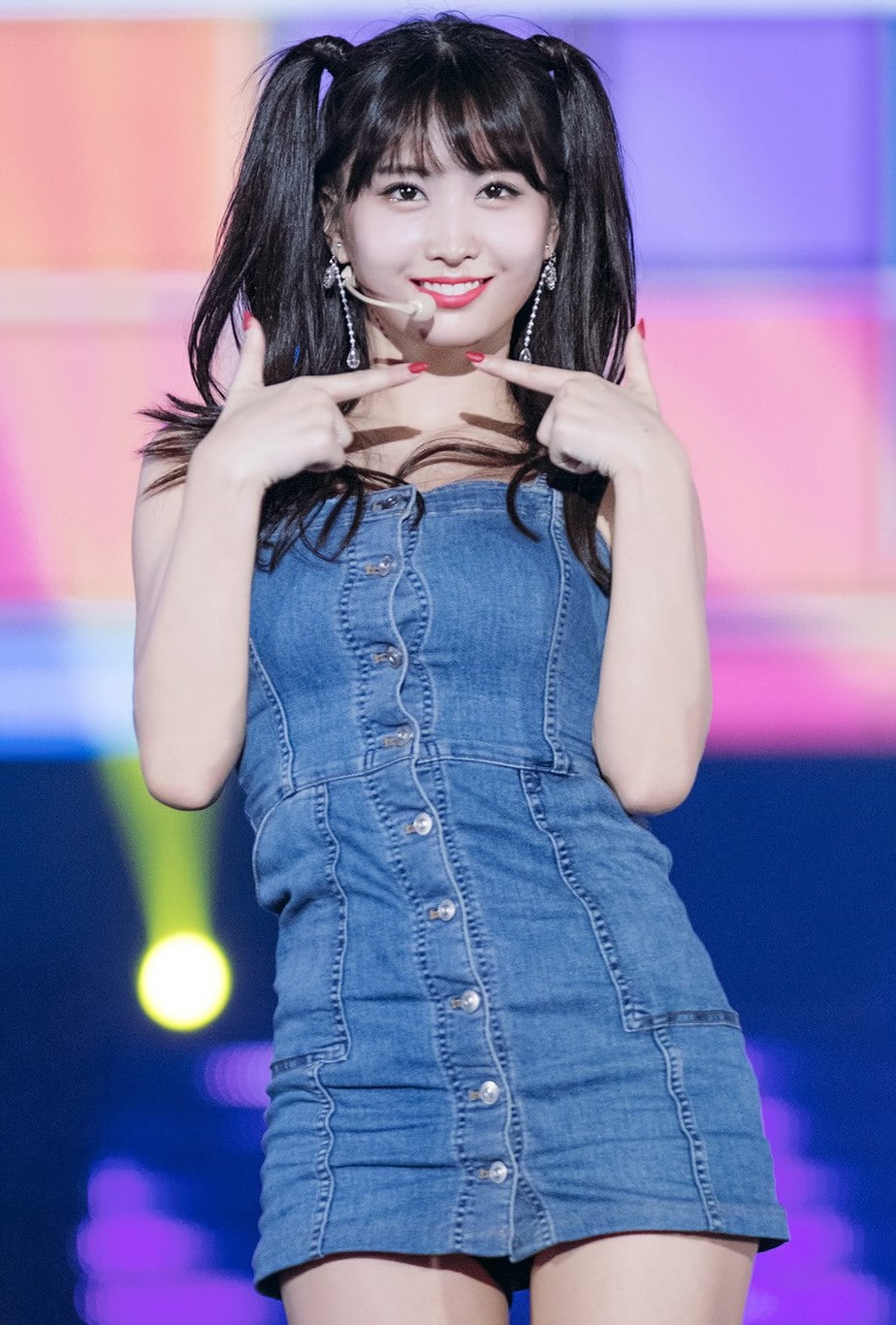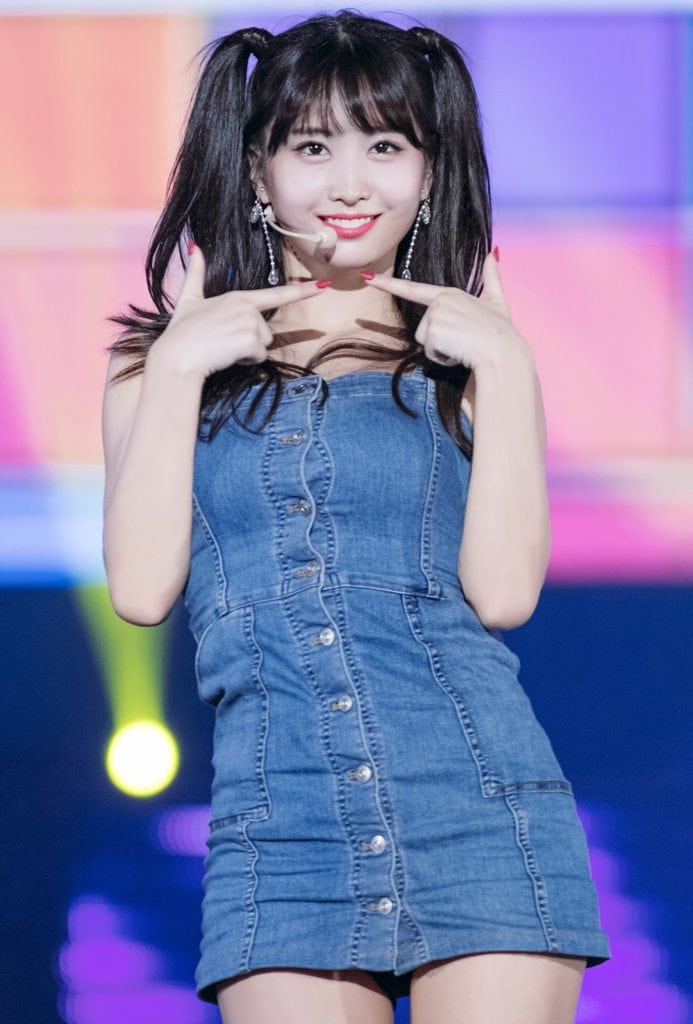 photo source: commons.wikimedia.org
Yoo Jeong-yeon discovered her love of singing and dancing through aerobics classes she took as a child. She has two older sisters, one of which is popular Korean actress Gong Seung-yeon. Show business runs in the family!
Yoo has shown both grit and determination – two important qualities in those looking to make it in the entertainment industry. As she tried turning her love of aerobics into a career in singing and dancing, she tried out for JYP Entertainment but failed. But Yoo is a girl who won't let a few bumps in the road get in the way of achieving her dreams. She returned for an open audition in 2010 after training for five years, eventually making her debut with TWICE.
Did You Know?
Jeong-yeon has had battles with anxiety. In October 2020, she announced she'd be taking a break from life in the spotlight. She returned in January 2021.
---
7. Hirai Momo
Age: 25
Born: 11/09/1996
Height: 5'4"
Zodiac Sign: Scorpio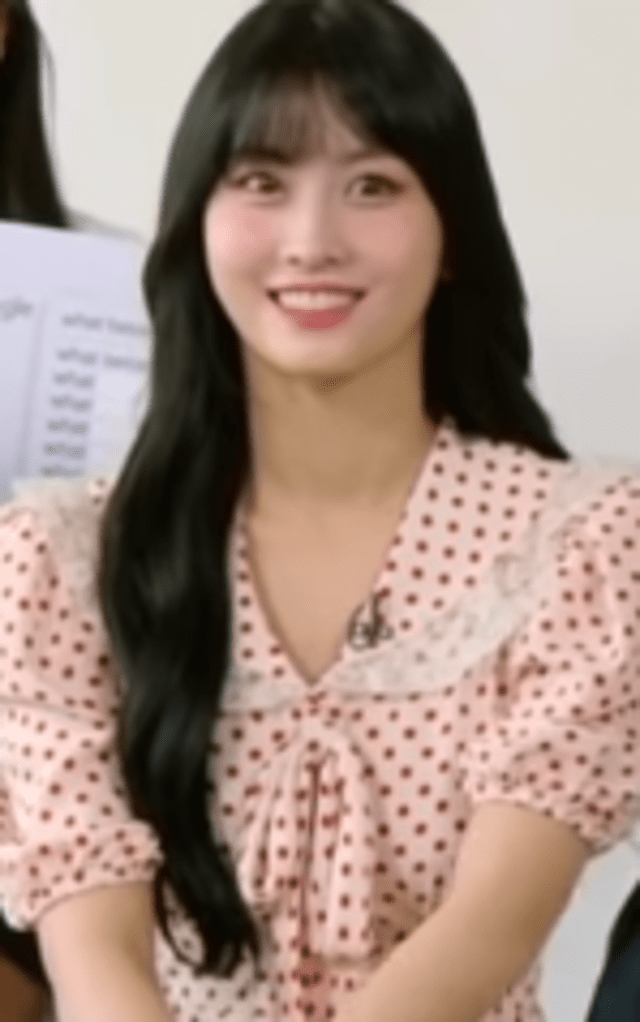 photo source: commons.wikimedia.org
Hirai Momo is a triple-threat performer for TWICE. The singer, rapper, and dancer is originally from Japan and known amongst fans as Momo. In fact, she's just one of three Japanese members of the Korean pop group!
Momo was exposed to the Korean music scene at an early age. She's appeared in a music video for Lexy and on the talent show Superstar K in 2011. Initially, she and her sister were scouted by JYP Entertainment, but only Momo managed to hold the attention of management. By 2012, she was living full-time in South Korea.
Did You Know?
Hirai Momo debuted as an official member of the group with their first extended play, The Story Begins.
---
6. Sana Minatozaki
Age: 25
Born: 12/29/1996
Height: 5'5"
Zodiac Sign: Capricorn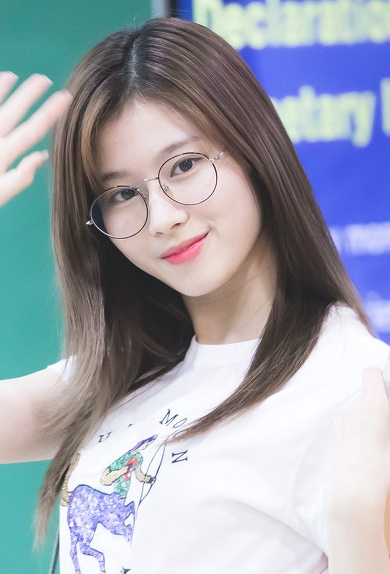 photo source: commons.wikimedia.org
Sana Minatozaki is another of the three Japanese singers that make up TWICE. Since childhood, she had aspirations of becoming a singer and dancer, inspired by K-pop groups that came before, like Girls' Generation.
She sharpened and honed her skillsets for three years under JYP Entertainment before she was ready to debut with TWICE. Her infectious, bubbly personality has made her the 17th most popular idol in South Korea and the highest-ranked out of the Japanese K-pop stars.
Did You Know?
Sana speaks Japanese and Korean fluently while also understanding some basic English.
---
5. Park Ji-hyo
Age: 24
Born: 02/01/1997
Height: 5'3"
Zodiac Sign: Aquarius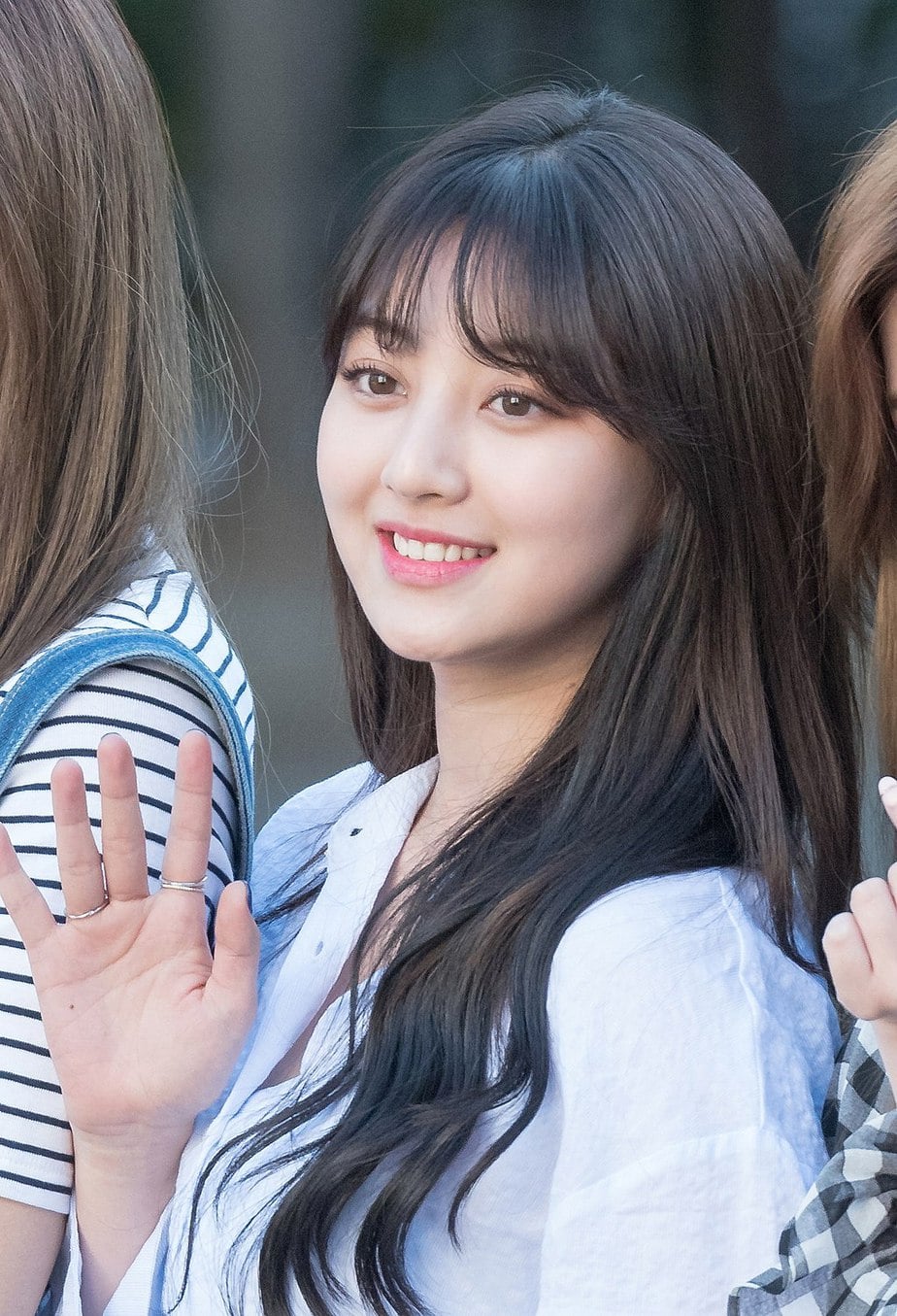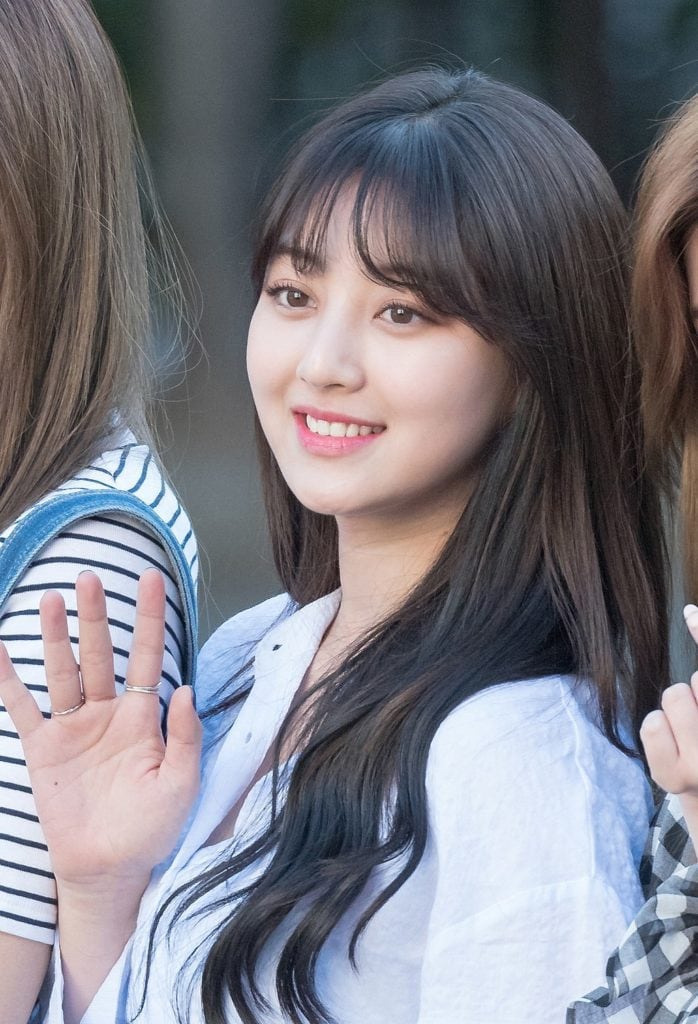 photo source: commons.wikimedia.org
Park Ji-hyo is a South Korean singer and the lead vocalist of TWICE. She joined JYP Entertainment at eight and trained under their banner for 10 years before her debut.
Park became captain of her group after the bandmates mutually decided by a vote that she was the one fit to lead.
Did You Know?
The song, "Like Ooh-Ahh," which came off their debut album, (The Story Begins) was the first K-pop debut song to hit 100 million views on YouTube!
---
4. Mina Myoi
Age: 24
Born: 03/24/1997
Height: 5'4"
Zodiac Sign: Aries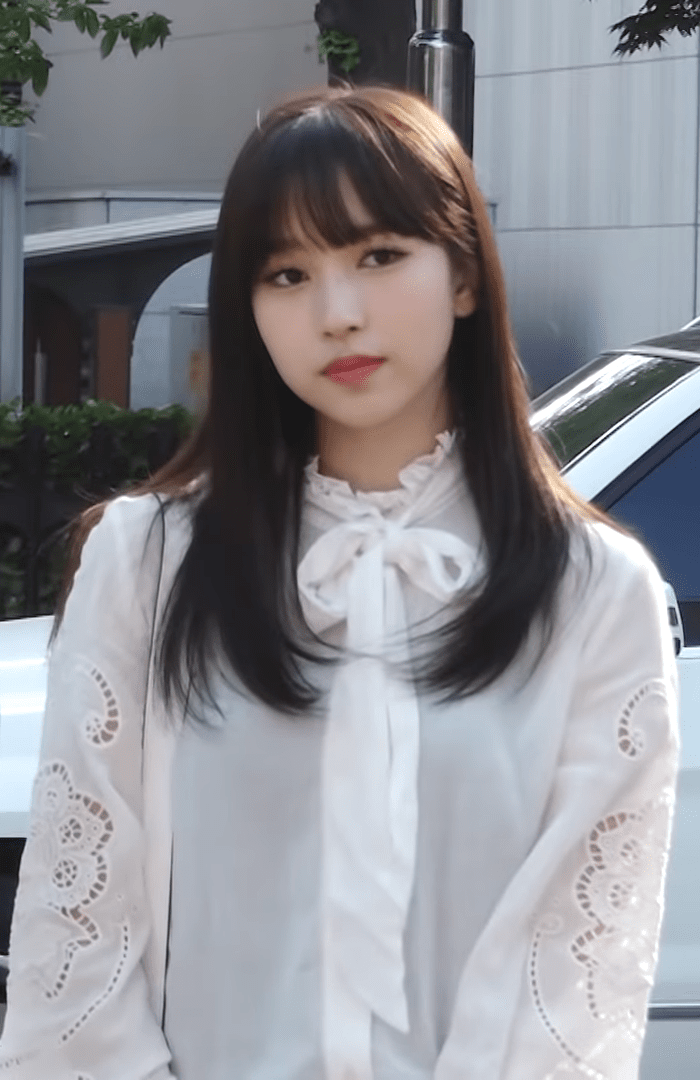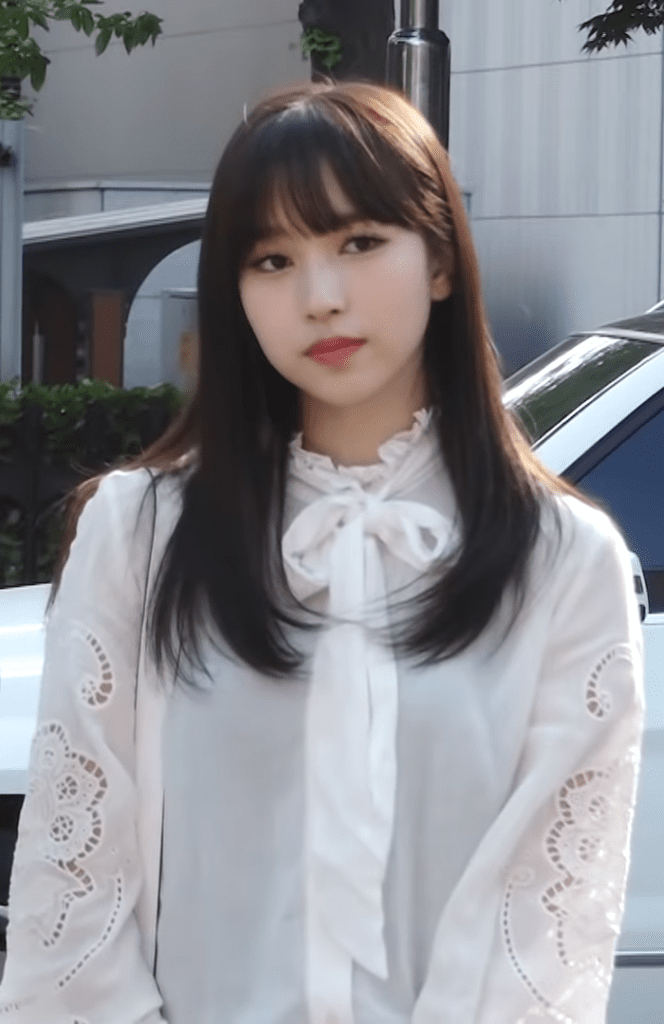 photo source: commons.wikimedia.org
Mina Myoi is the third Japanese singer and dancer in TWICE. Her father, Akira Myoi, is an accomplished orthopedic surgeon at Osaka University Hospital. Mina is classically trained in ballet and practiced for a decade before joining TWICE. As far as dance goes, she may be the most technically sound in the group.
Like Jeong-yeon, Mina has had her struggles with anxiety and insecurity, forcing her to sit out the remainder of the Twicelights world tour in 2019. In 2020, her condition improved, and she returned to performing.
Did You Know?
Mina Myoi was born in San Antonio, Texas! However, she lost her American citizenship back in 2019.
---
3. Kim Da-hyun
Age: 23
Born: 05/28/1998
Height: 5'2"
Zodiac Sign: Gemini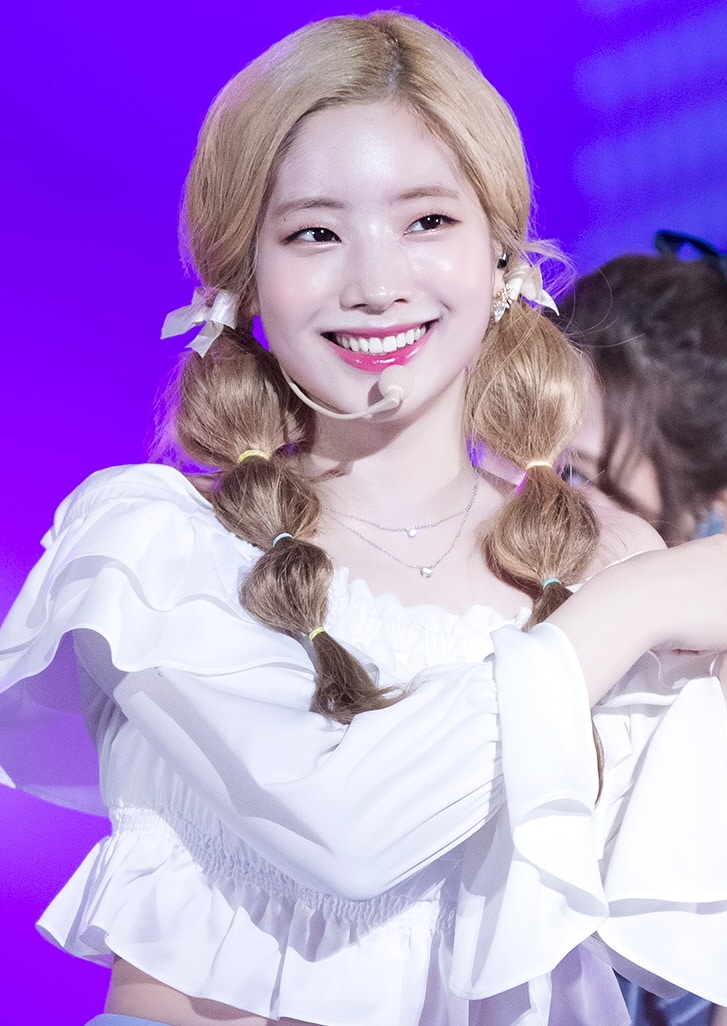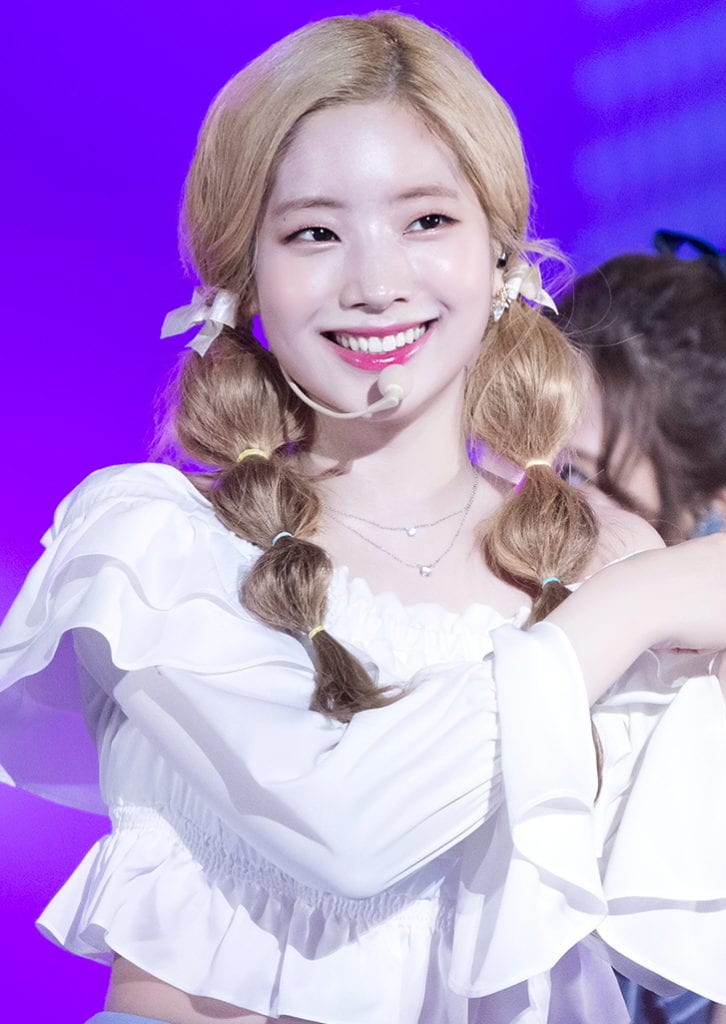 photo source: commons.wikimedia.org
Kim Da-hyun is a multi-talented singer and rapper for TWICE. Like many musicians before her, she first discovered her love for the arts as a singer for the church choir. Da-hyun's talents didn't stay in secret for long. A JYP Entertainment scout saw her perform at a dance festival and was signed by the agency soon after.
Da-hyun was voted the 17th most popular idol in South Korea according to Gallup Korea's 2017 music poll.
Did You Know?
Kim Da-hyun enjoys playing piano in her spare time when she's not busy entertaining K-pop fans around the globe.
---
2. Son Chae-young
Age: 22
Born: 04/23/1999
Height: 5'3"
Zodiac Sign: Taurus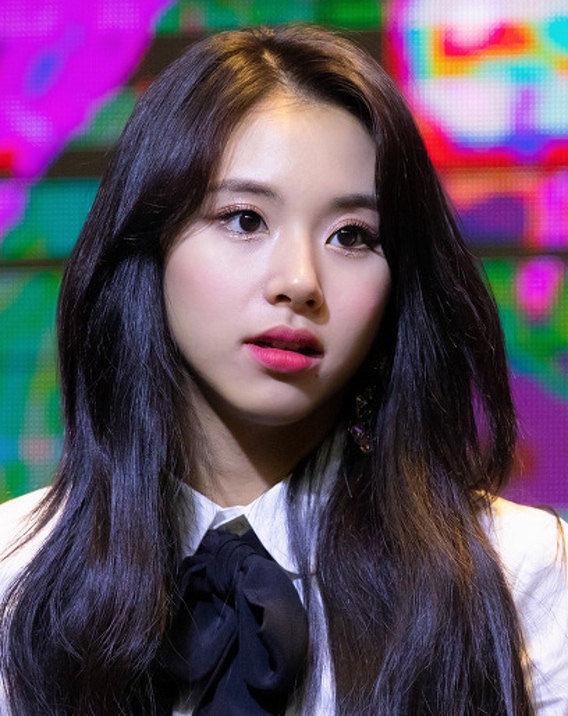 photo source: commons.wikimedia.org
Son Chae-young is a South Korean rapper and singer for TWICE. Son took a liking to the performing arts when she began her professional career as a model for a children's magazine. Before even being discovered, she had already decided she would become a singer. Preparing for a future on the stage, she had the foresight to take a few dance classes to bring herself up to speed.
Before TWICE, she made appearances in music videos by groups, Got7, and Miss A.
Did You Know?
Son Chae-young designed the limited edition album cover for the Page Two album.
---
1. Chou Tzuyu
Age: 22
Born: 06/14/1999
Height: 5'8"
Zodiac Sign: Gemini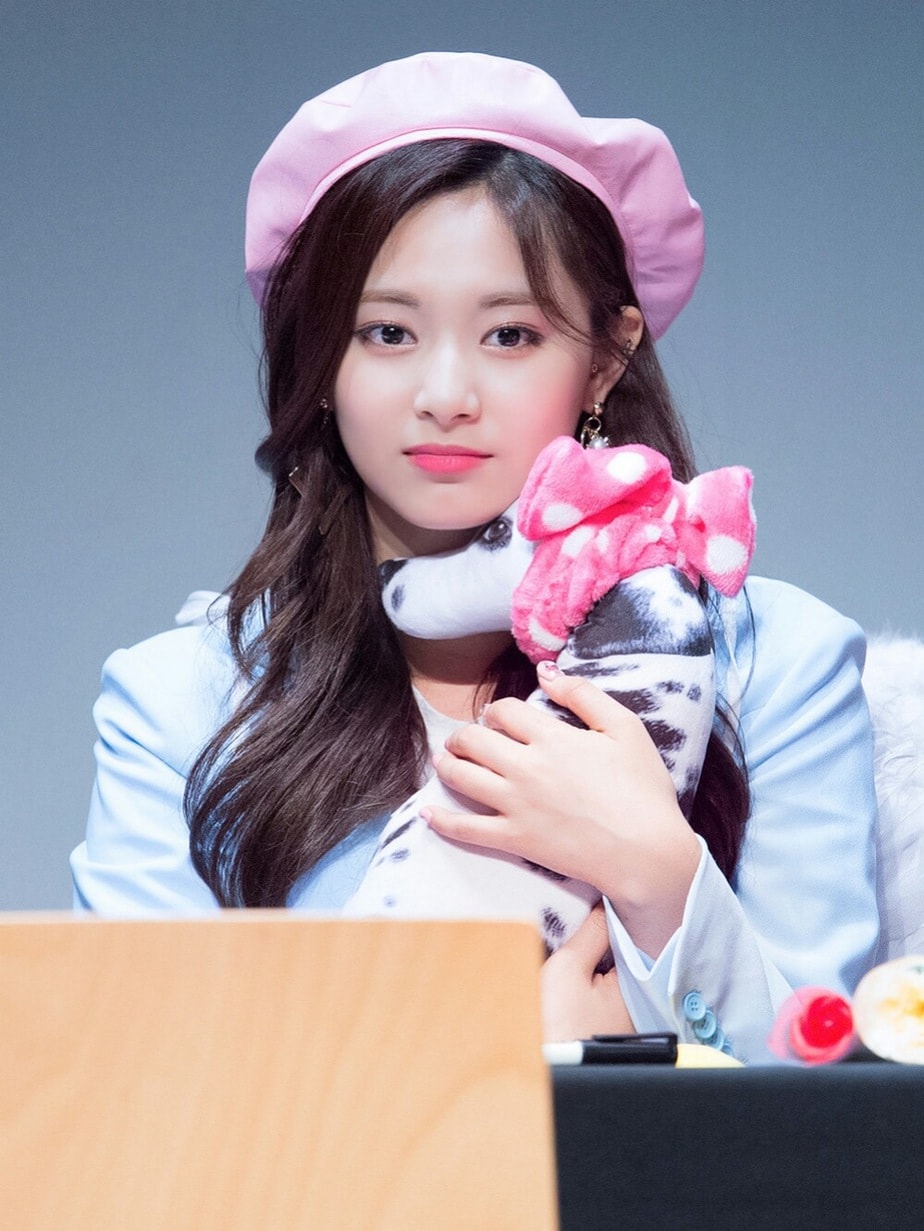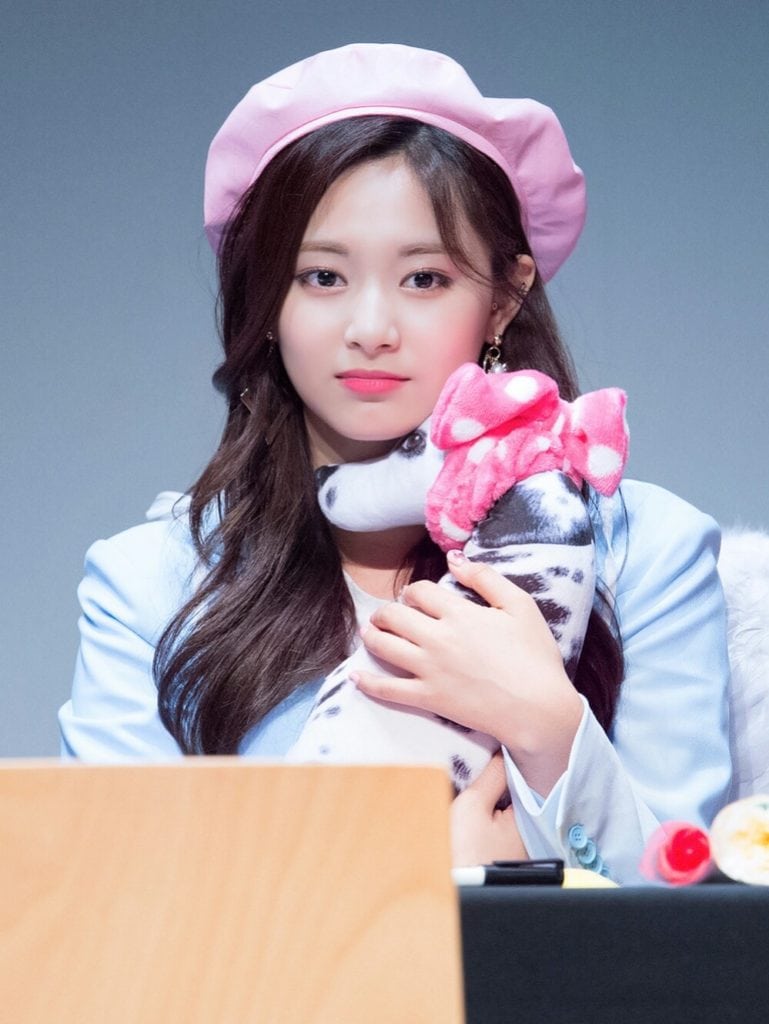 photo source: commons.wikimedia.org
Chou Tzuyu is the youngest member of TWICE!
Chou Tzuyu is a Taiwanese-born K-pop sensation for the equally sensational group TWICE. She is the only Taiwanese member of the all-female group. Chou was born to entertain. At an early age, she was training at a dance academy, where she was discovered in 2012 by scouts at the MUSE Performing Arts Workshop in Tainan. She then moved to South Korea to take her training to the next level.
Like the other members of the group, Chou participated in the reality television show, Sixteen in 2015. Unlike the rest, Tzuyu earned her spot through audience voting, making her one of the more popular and relatable entertainers for the fans. She debuted as a member of TWICE in their debut extended album, The Story Begins. Her charismatic personality led her to host music television shows and appear in advertisements.
Did You Know?
Chou Tzuyu was chosen as the primary inspiration for the South Korean clothing brand ZOOC.