Pop groups have helped shape and define culture globally since the '90s, ever since Justin Timberlake debuted those famous (or infamous) frosted tips. When Britney made sure to let us know that our love was "toxic" and that she did, in fact, "do it again," a ripple effect was sent around the world – one we're still feeling today.
Lately, the rise of the solo artist started taking precedence over traditional pop ensembles, with no one really able to capture that same enthusiasm that groups like Backstreet Boys and N'Sync could. But, if you've heard of a K-pop group called BTS, then you know that a new chapter in pop music's legacy is being written. It has a chance to not only match, but surpass, the influence of JT and his frosted tips.
BTS, also known as the BangTan Boys, debuted in Korea in 2013. They've done so well that not only have they extended their reach far beyond Korea and into the States, but the members themselves have overshadowed their music, thanks to the obsession of millions of fans that they call the "Army."
7. JungKook
Age: 24
DOB: 09/01/1997
Hometown: Busan, South Korea
Zodiac Sign: Virgo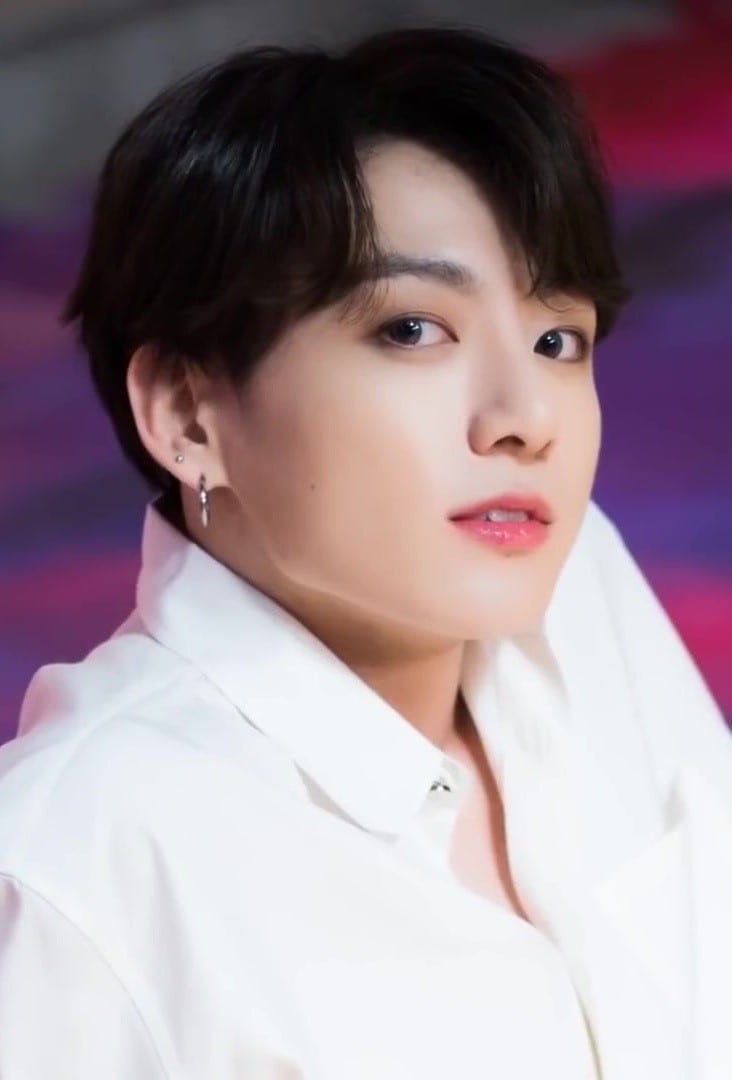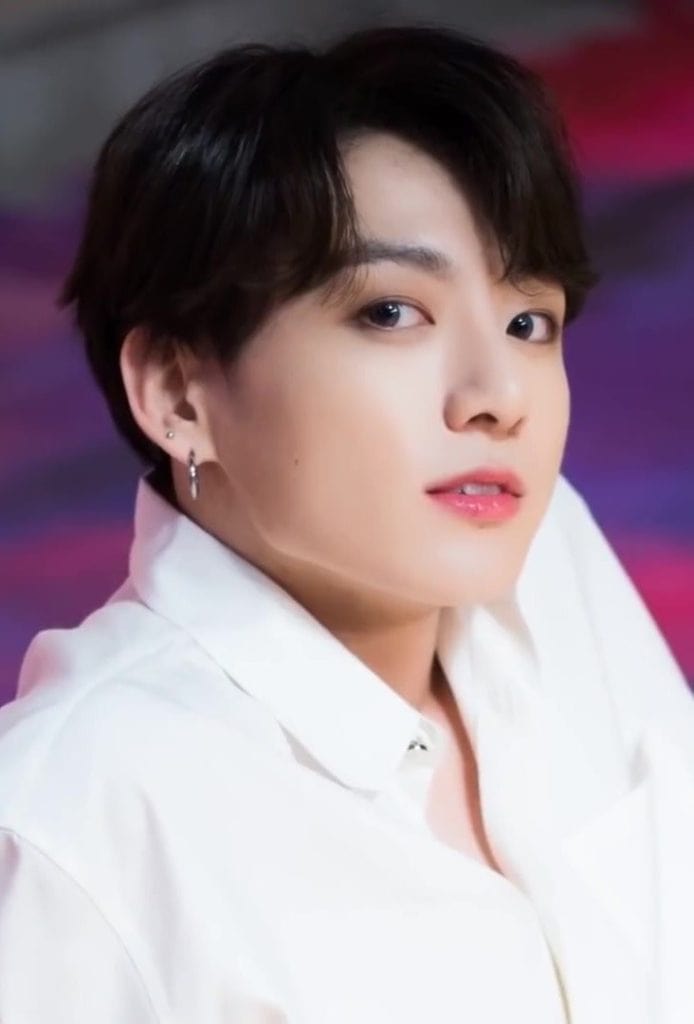 photo source: commons.wikimedia.org
Jeon Jung-Kook is considered the most popular member of this sensational pop group. He made his debut for BTS in 2013 with the single, "2 Cool 4 Skool," and is the main vocalist, frontman, and lead dancer.
A triple threat from a young age, JungKook knew he was destined for a career in entertainment. He auditioned for the popular South Korean show, "Super Star K," and was an instant fan favorite. He didn't win, but surely made an impression once offers from several entertainment companies began pouring in. After fielding countless offers, he signed with Big Hit Entertainment.
Did You Know?
Before becoming the pop icon we know today, JungKook had aspirations of being a professional Badminton player. It wasn't until he saw fellow Korean pop-star, G-Dragon, perform on his TV screen that he decided music was going to become his life and career.
---
6. V
Age: 25
DOB: 12/30/1995
Hometown: Daegu, South Korea
Zodiac Sign: Capricorn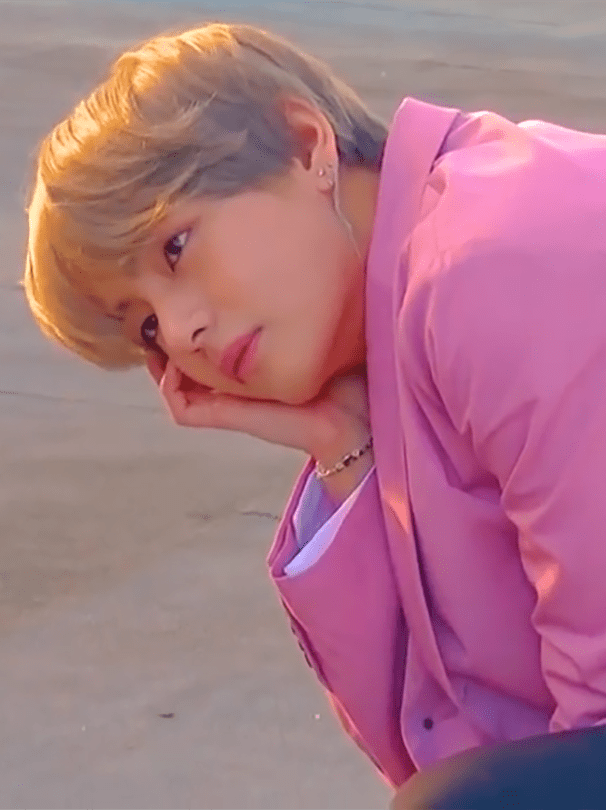 photo source: commons.wikimedia.org
Kim Tae-Hyung, known as V, is a vocalist, lead dancer, and actor, born in Daegu, South Korea. V made his debut for BTS in 2013 with a song called, "No More Dream." This track was on "2 Cool 4 Skool," where JungKook was also introduced.
Before the release, V was dubbed the "hidden member" of the pop ensemble, thanks to his agency wanting to save the big reveal amid rumors circulating that BTS took on new talent.
Did You Know?
In addition to his talents as a singer, actor, and dancer, V is also known for his love of the saxophone. Here he is playing on Korean national TV!
---
5. Jimin
Age: 26
DOB: 10/13/1995
Hometown: Busan, South Korea
Zodiac Sign: Libra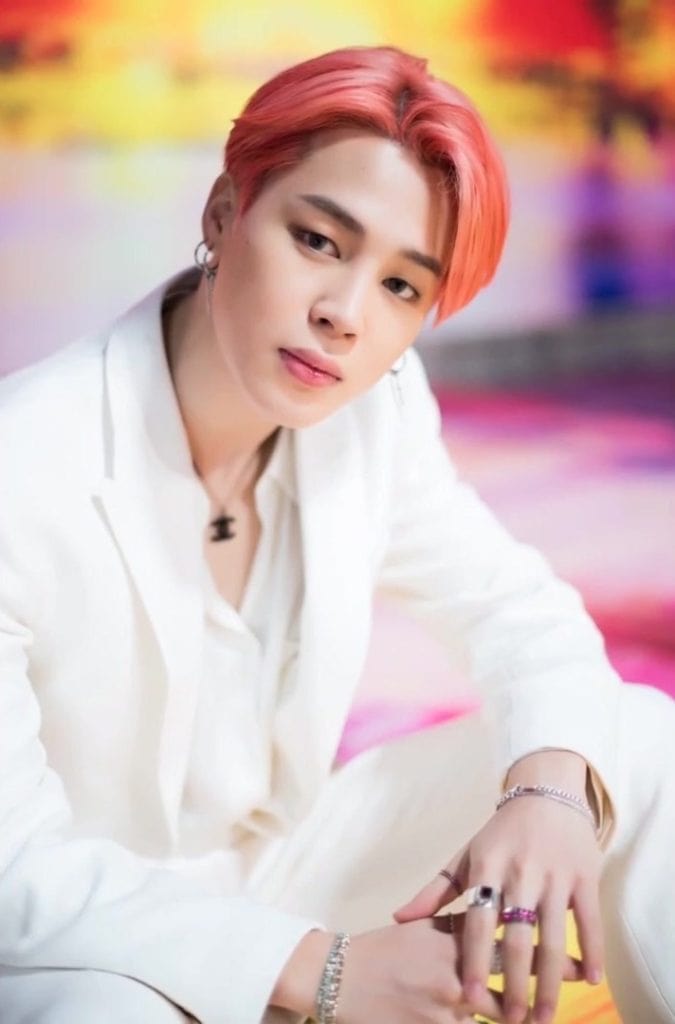 photo source: commons.wikimedia.org
Park Ji-Min joined BTS in 2013. In high school, after leaving a very positive impression on his dance teacher, it was recommended that he audition for a few entertainment companies. Not long after, Big Hit Entertainment discovered and signed him.
Considering he was a top student in his modern dance department, it shouldn't come as a surprise that he's also the main dancer of BTS in addition to being lead vocalist.
Did You Know?
Jimin and V were classmates and best friends long before they joined BTS.
---
4. RM
Age: 27
DOB: 09/12/1994
Hometown: Goyang, South Korea
Zodiac Sign: Virgo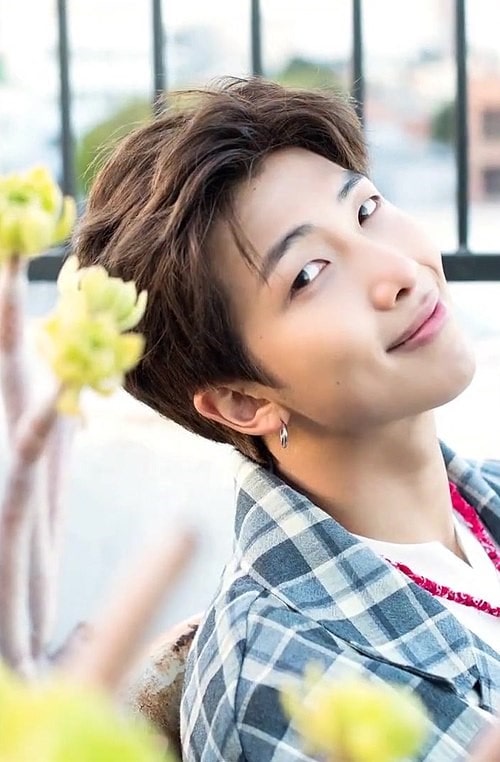 photo source: commons.wikimedia.org
Kim Nam-Joon, or RM (formerly known as Rap Monster), is a rapper, songwriter, producer, and considered the leader of this pop troupe. RM was recruited as the first member of BTS, and that choice couldn't have been better.
RM is responsible for much of the creative direction for the band. He is credited with writing, composing, and producing the majority of their songs. RM was already well-known in the underground music scene before auditioning for entertainment companies in South Korea.
Did You Know?
RM taught himself English by watching the popular American TV show, "Friends."
---
3. J-Hope
Age: 27
DOB: 02/18/1994
Hometown: Gwangju, South Korea
Zodiac Sign: Aquarius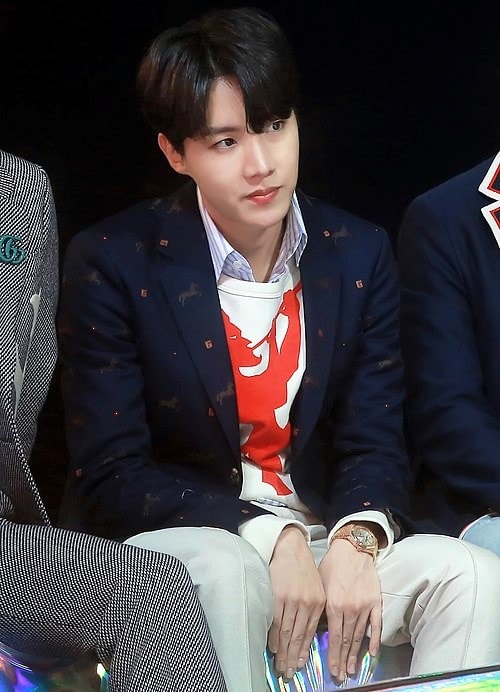 photo source: commons.wikimedia.org
Jung Ho-Seok, or J-Hope, is a dancer, rapper, songwriter, and producer also signed to Big Hit Entertainment. An avid dancer, J-Hope was part of a popular underground dance crew called "Neuron" before joining BTS. With this group, however, he was operating under the name "Smile Hoya." Clearly, we have a man who enjoys the allure of the alter ego!
After finding success with BTS during his start in 2013, J-Hope tried a solo venture by releasing his first mixtape, "Hope World," in 2018. Upon release, J-Hope became the highest-charting Korean soloist on Billboard.
Did You Know?
J-Hope has been the recipient of several prestigious honors from South Korean dignitaries. In 2018, he was awarded the Fifth-Class Hwagwan (flower crown) Order of Cultural Merit. This award is reserved for people who help in promoting the nation's cultural assets across the globe.
J-Hope was also appointed Special Presidential Envoy for Future Generations and Culture by President Moon Jae-in, along with his BTS contemporaries.
---
2. Suga
Age: 28
DOB: 03/09/1993
Hometown: Daegu, South Korea
Zodiac Sign: Pisces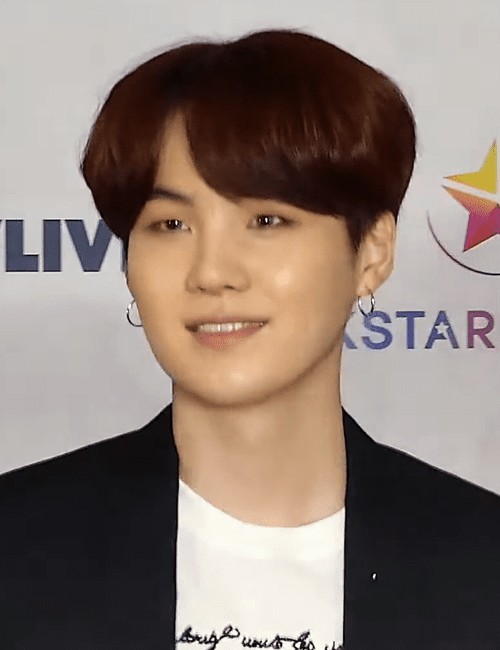 photo source: commons.wikimedia.org
Min Yoon-Gi, who goes by Suga, is a producer, rapper, and songwriter.
Suga, who always had a natural ear for music, began producing when he was just 13 years old. During his underground rap career, he went by "Gloss," because it was very close to the meaning of his birth name, "Shine." He would often travel through the underground Korean rap scene with his hip-hop group, "D-Town."
Now, as a member of BTS, Suga plays a critical role in navigating the creative direction of the band, and is credited with writing and producing some of their most popular songs, including "If I Ruled the World" and "Coffee."
Did You Know?
When producing his solo projects, he goes by yet another nickname and has already released two mixtapes as Agust D.
When joining BTS, Big Hit Entertainment made it clear that Suga would only be working behind the scenes for BTS as a producer and songwriter. As you can see, management quickly realized his talent deserved to share the stage and not stay hidden in the backdrop. Now, he's one of the major frontmen for the iconic Korean pop group.
---
1. Jin
Age: 28
DOB: 12/04/1992
Hometown: Anyang, South Korea
Zodiac Sign: Sagittarius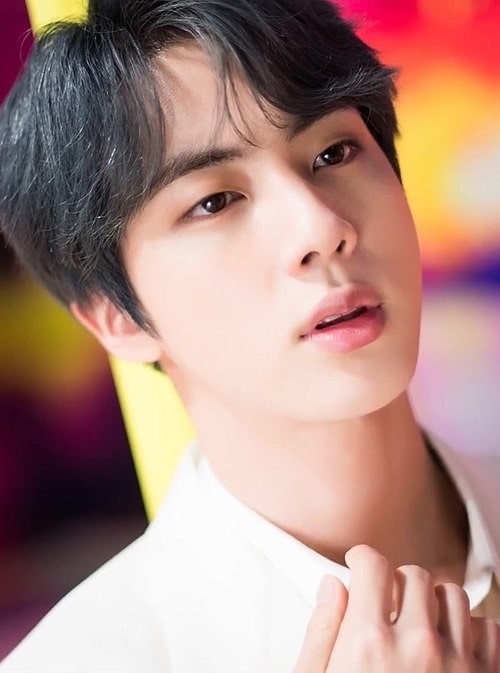 photo source: commons.wikimedia.org
Jin is the oldest member of BTS.
Despite being the oldest member, Jin wasn't the first. Kim Seok-Jin's discovery was atypical of how the rest of his contemporaries were found. While walking the streets of his hometown in Anyang, he caught the attention of a representative for SM Entertainment. Perhaps showing some wisdom in his older age, he turned down their offer because he was convinced it was a scam.
But the spotlight didn't give up on Jin. He was scouted again – but this time by Big Hit Entertainment. A theater major who was turned off to the trappings of being a pop star, Jin had to be convinced to become a trainee under the wing of BTS.
Cut to 2021, and he's now one of the band's most invaluable members. He has co-written and released three solo tracks with BTS: "Epiphany," "Awake," and "Moon."
Did You Know?
Perhaps just as important as his involvement in BTS is Jin's involvement in the gaming group, "We're The Strongest Idols." Jin is a die-hard fan of all things Nintendo, so much so that he and other Korean celebrities involved in the gaming crew will go out of their way to recruit new talent. It seems as though Jin is already planning for his post-BTS career!
OTHER POSTS YOU MAY BE INTERESTED IN