ATEEZ is the K-pop boy-band sensation out of KQ Entertainment. Eight members make up this pop troupe that's been sweeping the pop nation since 2018 when they debuted their first EP titled Treasure EP.1: All to Zero. Proving themselves as mainstays in the industry and not just one-hit wonders, they were awarded the Next Generation Award at the 2019 Golden Disc Awards as freshman entertainers! Their rookie campaign didn't end there, however. They were dubbed the Worldwide Fans' Choice in two consecutive years.
A global pandemic isn't enough to slow down the creative rhythm of ATEEZ and its meteoric rise to superstardom. By March 2021, they've released six EPs, an album, three Japanese albums, and can proudly lay claim to over one million physical copies of their material sold in South Korea. Even without a global health emergency, that's a resounding achievement, especially in the digital age where most sales come from online purchases.
Join me as we do a deep dive on each member of this electrifying group and discover who among them is the youngest!
8. Park Seong Hwa
Age: 23
Born: 04/03/1998
Role: Vocalist
Zodiac Sign: Aries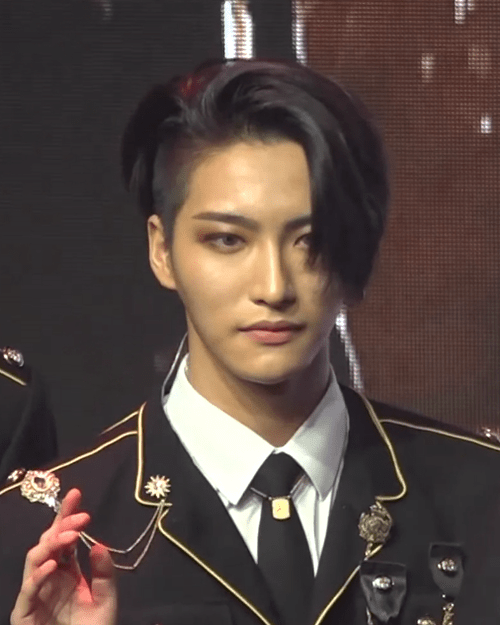 photo source: commons.wikimedia.org
Park Seong-hwa, who goes by Seonghwa on stage, became a member of the KQ Fellaz under the KQ entertainment banner In 2018. It served as the pre-debut team, meant to train new talent on how to operate in the world of entertainment and get them show ready.
Being the oldest at 23 doesn't come without its responsibilities. Amongst the other young members of his group, he's referred to as the "mom" thanks to his leadership role.
Did You Know?
Seonghwa also likes to flex his acting chops when he's not busy being a pop star. In 2021, he made an appearance in the Korean drama series Imitation in a supporting role.
---
7. Kim Hong Joong
Age: 23
Born: 11/07/1998
Role: Rapper, Vocalist, Composer
Zodiac Sign: Scorpio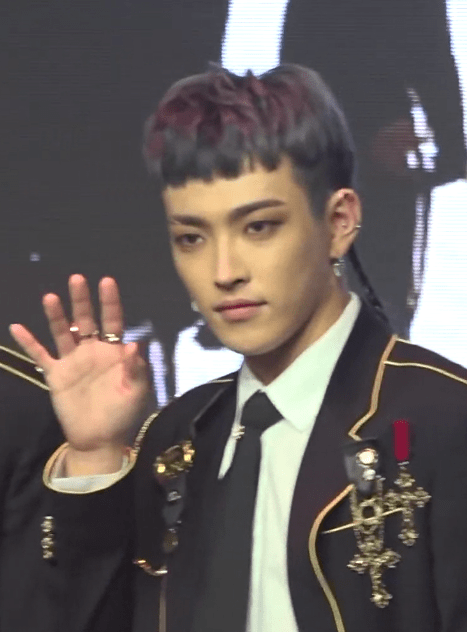 photo source: commons.wikimedia.org
Kim Hong-joong is the multi-talented 23-year-old, responsible for many roles in the group and therefore an integral piece. On top of being a vocalist, he is considered the lead rapper, leader of the ensemble, and composer. Much of the creative direction for the band comes from the mind of Hongjoong.
Kim Hong Joong came through the ranks of Korean entertainment much like how every other K-pop star has. He joined YG Entertainment's survival program MIXNINE, a dance showcase, surviving until episode 10.
Did You Know?
Joong was enchanted by music since a young age. In high school, he barely attended class, opting for the studio to write and record music. He also wrote "From," which was the pre-debut song from ATEEZ.
---
6. Jeong Yun Ho
Age: 22
Born: 03/23/1999
Role: Main Dancer, Vocalist
Zodiac Sign: Aries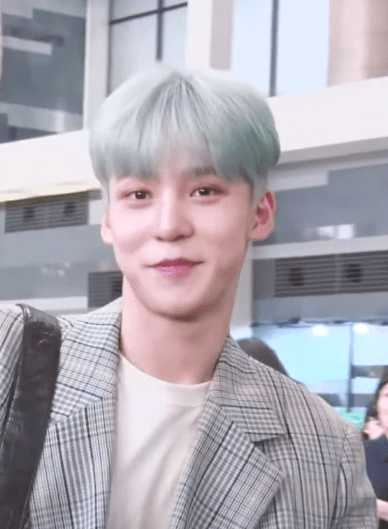 photo source: commons.wikimedia.org
Jeong Yun-ho, or Yunho, is a 22-year-old dancer, singer, and actor born in Gwangju, South Korea. He also appeared on the reality show MIXNINE and toured Europe, the United States, and Australia in 2019. Along with Park, he appeared in the drama series Imitation in 2021.
Though it may start to seem like each member of this group is just a carbon copy of the next, each has their own distinct and interesting personality. This rings especially true for Jeong. His bubbly, energetic personality earned him the nicknames Yunhogizer and Golden Retriever. He is unabashedly himself, and that's a huge asset to ATEEZ in terms of team morale both behind the curtains and on stage.
Did You Know?
Jeong's hobbies include sports, dancing, and gaming with his bandmates.
---
5. Kang Yeo Sang
Age: 22
Born: 06/15/1999
Role: Dancer, Vocalist
Zodiac Sign: Gemini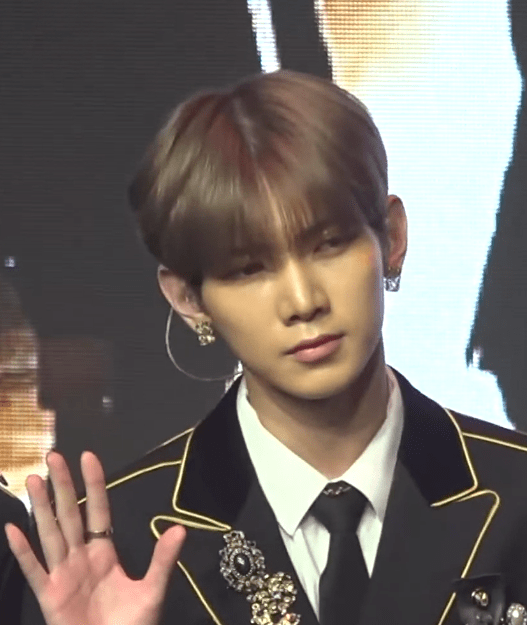 photo source: commons.wikimedia.org
Kang Yeo-sang, or Yeosang to his adoring fans is the 22-year-old dancing and singing dynamo for ATEEZ. Like his counterparts we've mentioned so far, he also auditioned for the MIXNINE reality series but passed. Given the success he and his group have enjoyed, hindsight would say that was a big mistake!
Like Jeong, Kang is an avid gamer, and we'd imagine how heated the battles between those two can get. Touring and trying to fulfill the expectations of millions of fans undoubtedly gets stressful. To decompress and cope with the stress, he likes to skateboard.
Did You Know?
Kang Yeo Sang is a tech nerd. He owns five drones, one of which was gifted to him as a birthday present by his fellow band members.
---
4. Choi San
Age: 22
Born: 07/10/1999
Role: Vocalist
Zodiac Sign: Cancer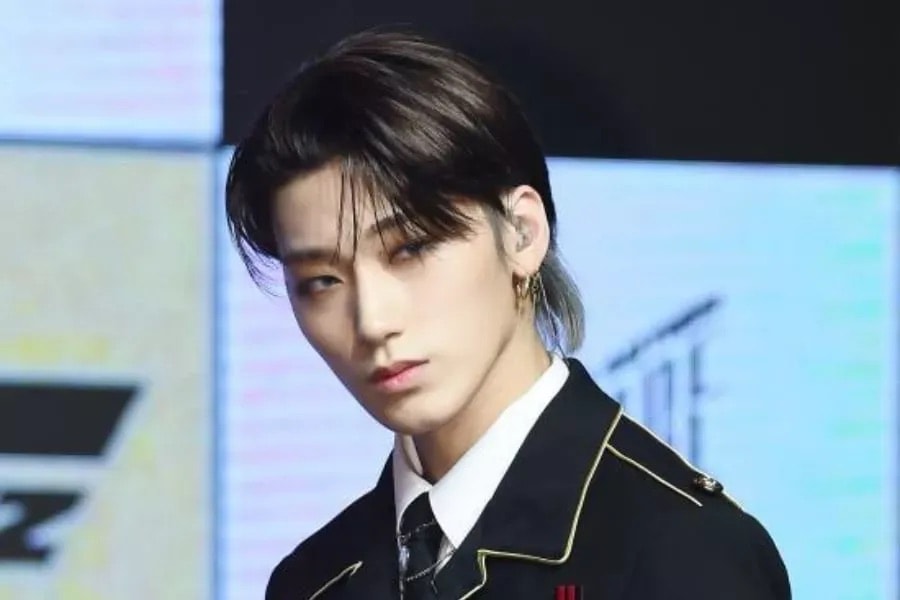 photo source: soompi.com
Choi San, or San, is the 22-year-old vocalist of ATEEZ. He debuted as an official member of the group with the title tracks "Treasure" and "Pirate King." He's considered a lead vocalist and dancer, cementing himself as a dynamic performer.
He's an avid reader and enjoys novels in the thriller and mystery genre. He's also fluent in English, much of that in part to his love of books and American entertainment. One of his favorite singers is Justin Bieber.
Did You Know?
His favorite foods are meat and chocolate, but hopefully not together!
---
3. Song Min Gi
Age: 22
Born: 08/09/1999
Role: Dancer, Rapper
Zodiac Sign: Leo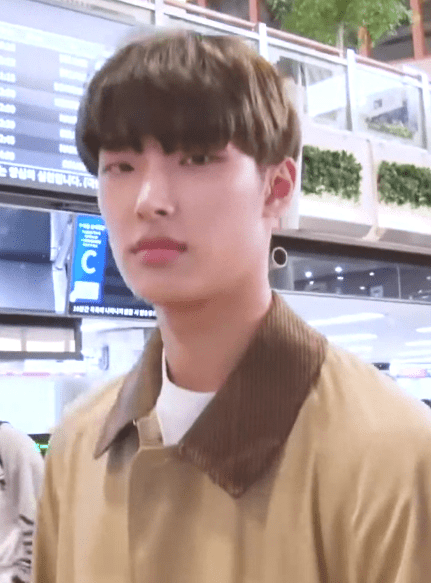 photo source: commons.wikimedia.org
Mingi is a 22-year-old dancer and rapper born in Incheon, South Korea. Like some of his contemporaries, he was also a contestant on MIXNINE. His interest in this line of work came about at a young age when he expressed a love for dancing, rap, and wanting to be a Korean idol.
His role models include K-pop legends Jay Park and Rain, who have both transcended the boundaries of the Korean landscape by becoming worldwide beloved stars. Mingi hopes to follow in the same footsteps.
Did You Know?
Mingi is scared of bugs. That might have something to do with him being referred to as the most cowardly member of the 8-man group!
---
2. Wooyung
Age: 22
Born: 11/26/1999
Role: Dancer, Vocalist
Zodiac Sign: Sagittarius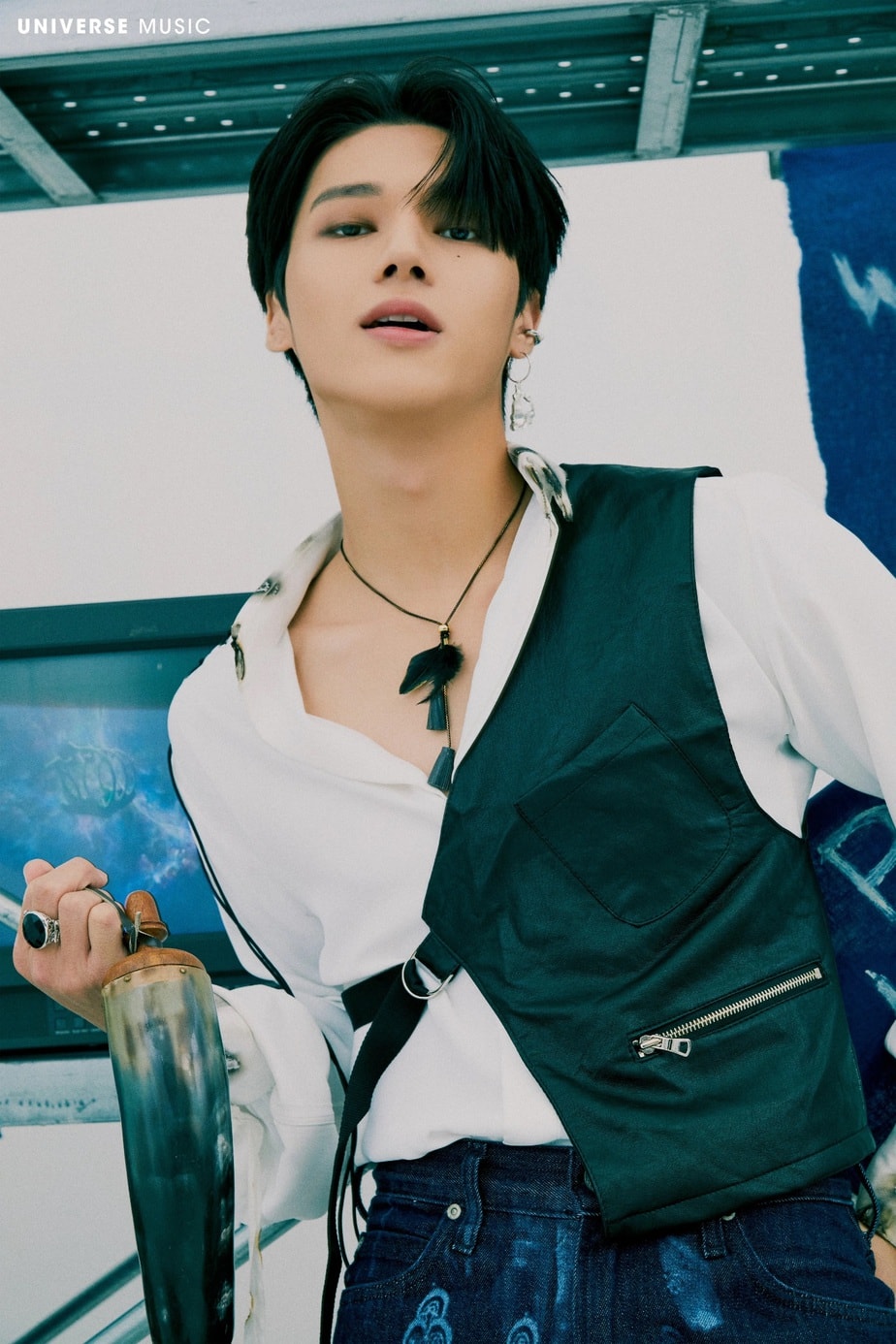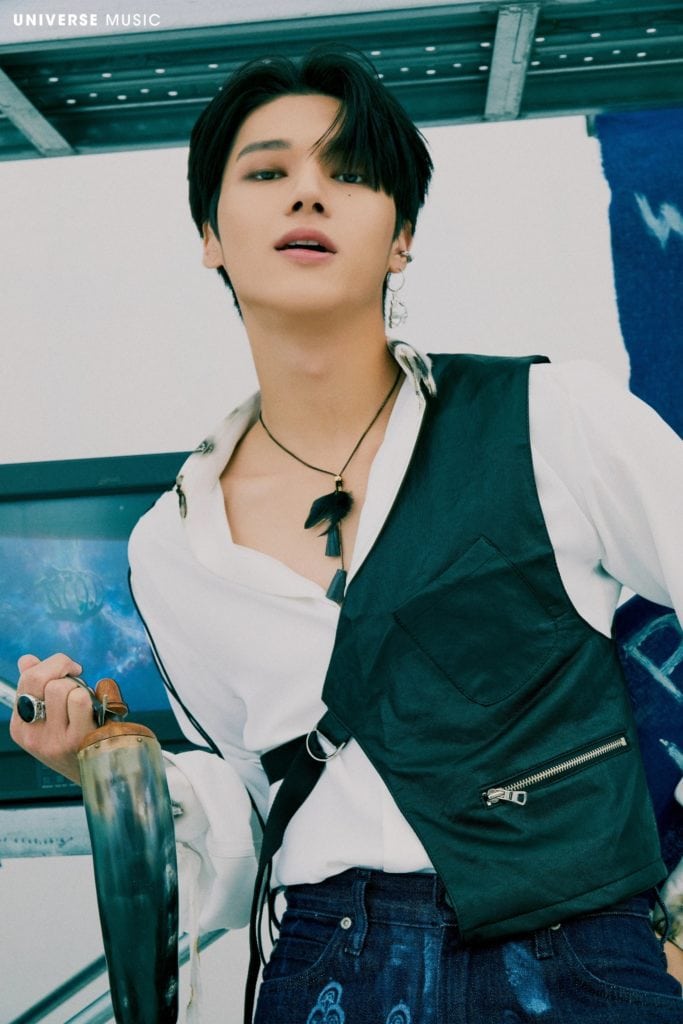 photo source: kpop.fandom.com
Wooyung is the 22-year-old dancer and vocalist of ATEEZ. Born in Ilsan, Gyeonggi-do, South Korea, this young and budding star is no stranger to the world of K-pop. The former BigHit (entertainment company) trainee had his sights set on becoming a pop star since his introduction to stage performance in school.
Just because he's involved in K-pop doesn't mean he can't be a fan of other K-pop artists amongst the millions of others. His favorite is the worldwide sensation, BTS. One of his favorite songs by them is "The Truth Untold."
Did You Know?
Wooyung has a younger and older brother who is serving in the military. He's stated that if music fell through and never worked out, he would join the military alongside his two brothers.
---
1. Choi Jong Ho
Age: 21
Born: 10/12/2000
Role: Vocalist
Zodiac Sign: Libra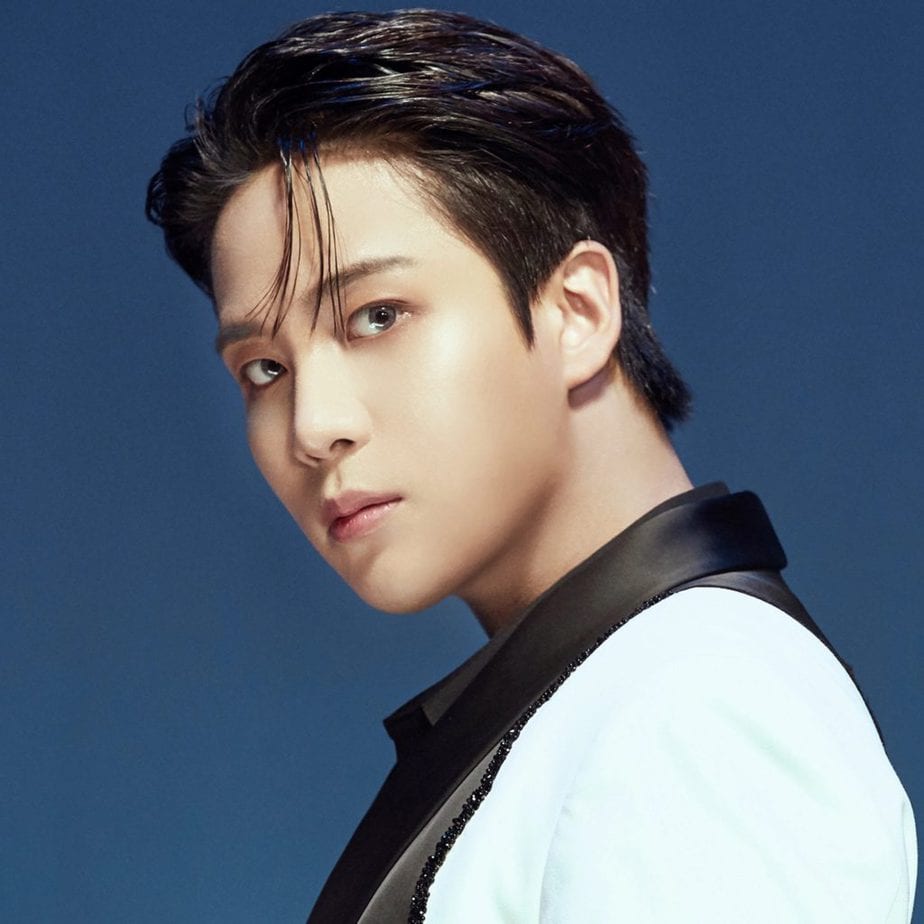 photo source: kpopping.org
Choi Jong-ho is the youngest member of ATEEZ!
Choi Jong-ho is a 21-year-old pop phenom born in Seoul, South Korea. Like his ATEEZ counterparts, he was a contestant on MIXNINE, at one point ranking 27th. But before his career as a musician took off, he had dreams of becoming an athlete in one of the multitude of sports he plays like baseball, basketball, and soccer.
Choi has always excelled in academics and demonstrated impressive musical technical ability, passing the test for the Practical Music Department of Seoul Institute of the Arts, ultimately declining to go so he could devote his time and energy to ATEEZ. He goes to virtual school instead.
Did You Know?
In addition to being unique in that he's the baby of the group, he's also the only left-handed member. He takes a lot of inspiration from his favorite musician, Bruno Mars, opting to sing some of his hits during his karaoke nights, of which he's very well-known for.