While Japan has been brewing other alcohols over the past few centuries, nothing is as old as its sake brewing industry. Sake has been produced in Japan since at least the 12th century – this is the date of the oldest records – but the country's best-know drink probably dates back much further. All of the sake breweries on this list have been operating for nearly 500 years, with the oldest brewery dating back over 878 years!
Please note that some other old sake breweries have been omitted from this list as there was no public information or website for the brewery.
8. Konishi Shuzo
Year Founded: 1550
Founding Location: Itami, Hyogo Prefecture
Current Headquarters: Chuo, Itami City, Hyogo Prefecture
Main Products: Itami Morohaku Junmai Ginjo; Junmai Ginjo; and Nama Zake Draft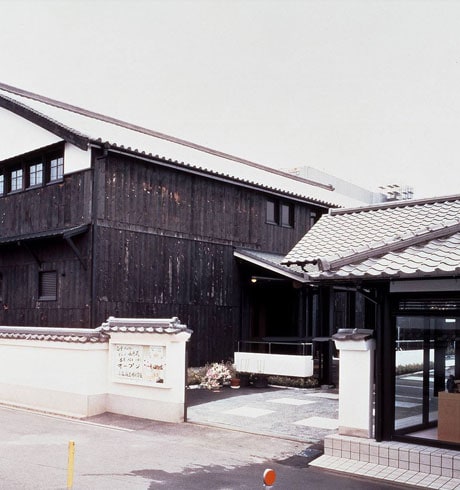 photo source: Tengu Sake
Konishi Shuzo has been brewing sake in the Hyogo Prefecture since 1550. Sometime in the early 1600s, the Konishi Shuzo began producing Shirayuki (Snow White) sake when the second generation owner was moved by the beauty of snow-capped Mt. Fuji.
Today, Konishi Shuzo is still run by the Konishi family. The brewery still uses soft, river-bed water fed from Rokko & Nagao mountains. In addition to creating sake, the Konishi family has maintained various businesses, such as railway and banking, to fund their sake making. Konishi Shuzo is one of the few breweries producing sake all year round and in 1963, the company built the first plant ever capable of producing sake all year.
Did You Know?
While Konishi Shuzo may not be the oldest sake brewery, it is credited with inventing the famous horn cask to transport sake.
---
7. Yoshinogawa Shuzo
Year Founded: 1548
Founding Location: Nagaoka, Niigata Prefecture
Current Headquarters: Settaya, Nagaoka, Niigata Prefecture
Main Products: Komedakeno Sake Junmai; Daiginjo; Echigo Junmai; Gensen Karakuchi; Ginjo; Gokujo Ginjo; Winter Warrior Junmai Ginjo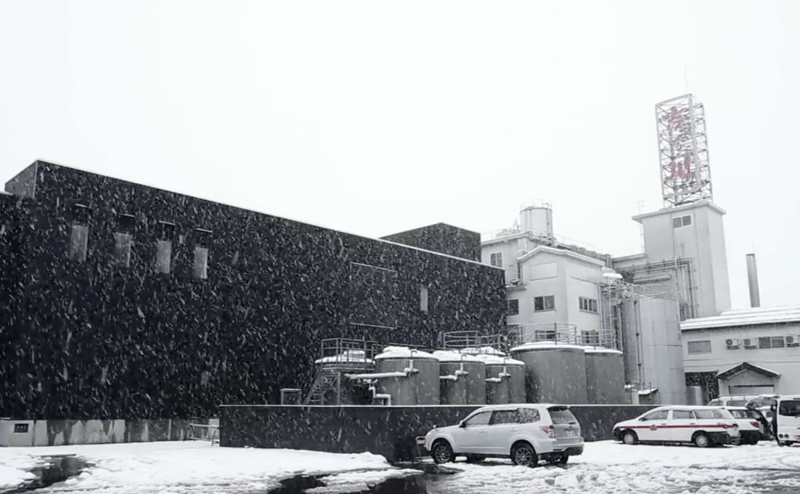 photo source: Urban Sake
Yoshinogawa Shuzo is not only the oldest sake brewery in Niigata Prefecture, it was the first brewery established in the region, which is now famous for its sake. The brewery dates back to 1548 and the original brewing building is now used as a museum – tours are open to the public, but need to be booked in advance.
Yoshinogawa Shuzo only uses rice grown directly by the brewery itself. The brewers grow the rice in summer and go to work making the sake in the fall and winter. Yoshinogawa uses rice called kurabito saibaimai or brewer's rice.
Did You Know?
Yoshinogawa Shuzo uses water from an underground spring known as the "TENKA-KANROSEN," which produces only a small amount of soft water with a perfect balance of minerals.
---
6. Tomita Shuzo
Year Founded: mid-16th century
Founding Location: Near the foot of the Shizugate Mountains at the northern tip of Lake Biwa
Current Headquarters: Kinomoto Kinomotocho, Nagahama, Shiga Prefecture
Main Products: Shichihonyari Junmai; Junmai Daiginjo Shizuku; Junmai Gingjo Nigori; and Junmai Ginjo Nigori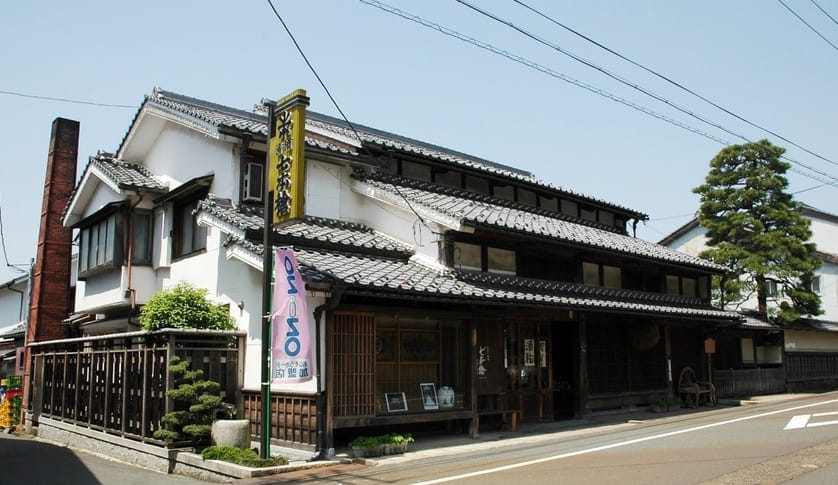 photo source: Shiga Tourism Official Website
According to Tomita Shuzo, the sake brewery was founded in the mid-16th century "at the northern tip of snowy Lake Biwa, at the foot of Shizugate Mountains, along the Hokkoku Road." Tomita Shuzo is one of the oldest breweries in Shiga Prefecture, Yamaji Shuzo is a few decades older, and has been run by the same family for 15 generations.
Currently Tomita Shuzo is run by Yasunobu Tomita and the brewery has consistently brewed some of Japan's finest sake for over 460 years. In recent years, Tomita Shuzo's sake, which is branded under the Shichihonyari name, has become popular outside of Japan in the United States and Europe.
Did You Know?
Since 2001, Tomita Shuzo has partnered with local sake rice farmers, including Nagahama Agricultural High School, to produce the best rice possible. The sake brewed with the rice from the high schoolers is called Naga-Nou-Kou Sodachi, which means "grew up in Nagahama Agricultural High."
---
5. Shusen-kurano
Year Founded: 1540
Founding Location: Kawanakajima, Nagano City, Nagano Prefecture
Current Headquarters: Kawanakajima, Nagano City, Nagano Prefecture
Main Products: Tokubetsu Junmai; Junmai Nigori; Sparkling Junmai Ginjo; and Junmai Ginjo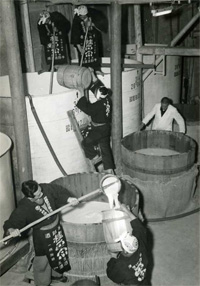 photo source: Shusen-kurano
Shusen-kurano is the oldest sake brewery in Nagano Prefecture and dates back to 1540. The area where the brewery was founded, Kawanakajima, is full of nature and clear springs, making it the ideal environment to make high-quality sake.
In 1997, Shusen-kurano built a new brewery and warehouse in the same area as the first brewery. The original brewery is now only used for tours. A few years later, Mariko Chino took over as Shusen-kurano's Toji or brew master. Mariko Chino is one of the few women to hold such a position in the sake industry, which has traditionally been a male dominated field.
Did You Know?
One of the biggest battles during Japan's civil war of the mid-16th century was the Battle of Kawanakajima. Since the battle took place so close to Shusen-kurano, legendary commanders Shingen Takeda and Kenshin Uesugi drank sake from Shusen-kurano.
---
4. Yamaji Shuzo
Year Founded: 1532
Founding Location: along the Northern Country Road (modern-day Hokuriku Expressway)
Current Headquarters: Kinomoto Kinomotocho, Nagahama, Shiga Prefecture
Main Products: Hokkoki Kaido and Kuwazake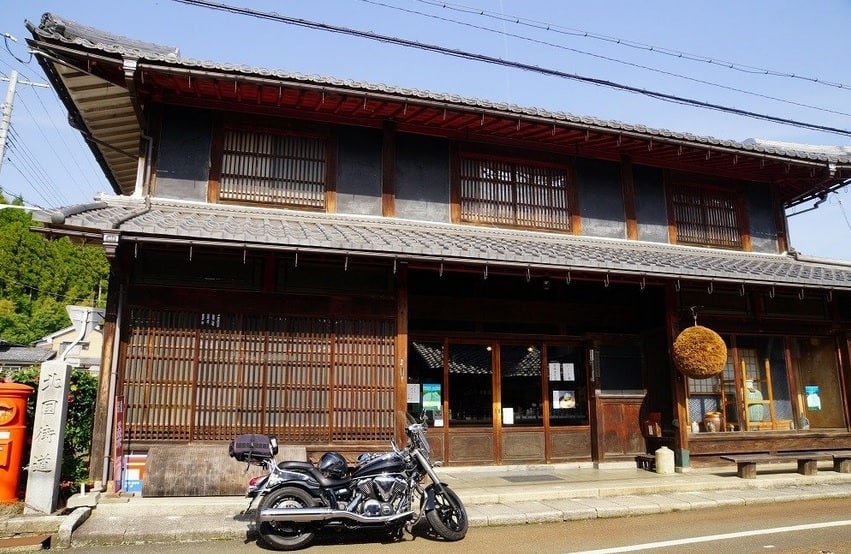 photo source: TripAdvisor via ozizousan
Yamaji Shuzo was founded in 1532 along what is now the Hokuriku Expressway. In the past, this was the main road that connected the town of Hokuriku with the capital city of Kyoto.
Yamaji takes pride in brewing sake made from rice that is grown with organic fertilizers and very few agricultural chemicals. The brewery uses specially cultivated rice called Tamasakae, which has been certified as an environmentally-friendly agricultural product in Shiga Prefecture. Yamaji Shuzo also uses Yamada Nishiki rice, which is grown with zero pesticides.
Did You Know?
Yamaji Shuzo is famous for its sake flavored with mulberry leaves; it is known as Kuwazake.
---
3. Kenbishi Shuzo Co.
Year Founded: 1505
Founding Location: Itami (modern-day Itami City), Hyogo Prefecture
Current Headquarters: Higashinada Ward, Kobe, Hyogo Prefecture
Main Products: Kuromatsu Honjozo; Mizuho Junmai; Kenryo; and Superb Kuromatsu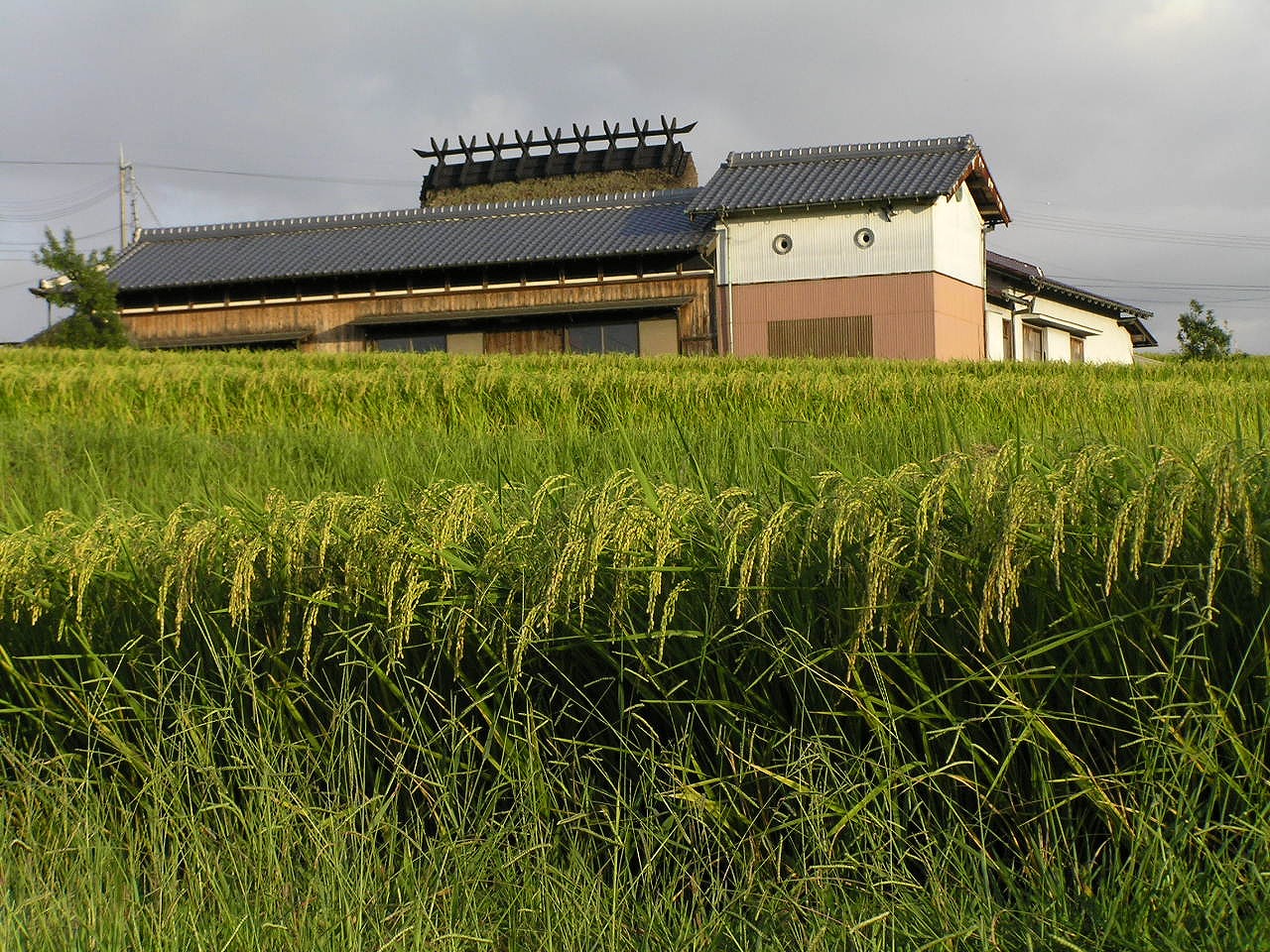 photo source: Wikimedia Commons via Akiyoshi's Room
Kenbishi Shuzo Co. may not be Japan's oldest sake brewery, but it does lay claim to being the first sake brewery with a branded identity. The brewery dates back to at least 1505, during Japan's Edo period. Like a few of the other breweries on this list, there are historical documents to back up Kenbishi's founding date.
Initially, Kenbishi was located in Itami (modern-day Itami City) and had a different name. Kenbishi sake was famous even during its early days and was popular with the people of the capital city of Edo (modern-day Tokyo). The sake was so popular that it was mentioned/featured in many old works of art including poems, literature, and drawings and paintings. Today, Kenbishi Shuzo Co. sake is still extremely popular and the brewery produces about 30% of all of Japan's sake.
Did You Know?
Kenbishi Shuzo Co. has a reputation for being a secretive brewery, which has maintained its brewing traditions for hundreds of years. The rice that Kenbishi Shuzo Co. uses to make its sake is proprietary and is only grown for the brewery by 500 of the company's own farmers.
---
2. Hiraizumi Hompo
Year Founded: 1487
Founding Location: Akita Prefecture
Current Headquarters: Akita Prefecture
Main Products: Hiten Hibari; Hiten Hina; Sankoku Junmaishu; Junmai Ginjo Sake; Yamakoshi Junmaishu Longevity; Yamanosu Honshu; Daiginjo Muromachi; Daiginjo Yuzo; and Yamakoshi Junmai Maru Fei Series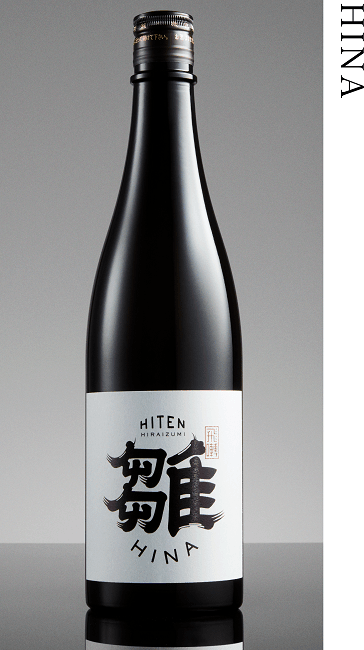 photo source: Hiraizumi Honpo
Akita Prefecture is home to Japan's richest rice growing lands and many of the country's oldest sake breweries are scattered throughout the area. The oldest sake brewery in Akita is Hiraizumi Honpo, which traces its history all the way back to 1487. The founding family of Hiraizumi Honpo started brewing sake in small batches while running a shipping business that distributed sugar and textiles along the Kitamae sea route. Eventually, the family also started shipping its sake.
By the time that 22nd generation of the founding family of Hiraizumi Honpo took over the business, the shipping business had declined and the family decided to focus solely on making sake. Make the sake with only the highest quality rice was so important to the family that they ended up improving the local agricultural methods as well as the livelihood of the farming families. Hiraizumi Honpo has been brewing high quality sake since then, with only temporary stoppages during natural disasters.
Did You Know?
Hiraizumi Honpo uses such traditional methods for producing its sake that no other alcohols are added and only natural lactic acid bacilli found in the brewery are used – it takes a month for the yeast to grow on the rice.
---
1. Sudo Honke
Year Founded: 1141
Founding Location: Obara, Kasama, Ibaraki Prefecture
Current Headquarters: Obara, Kasama, Ibaraki Prefecture
Main Products:Aged Sake (Koshu); Kimoto Sake; and Hiyaoroshi Sake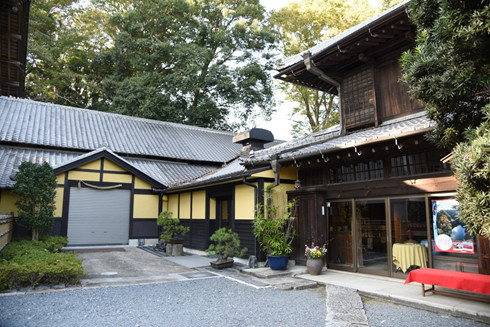 photo source: Sudo Honke
Sudo Honke is the oldest sake brewery in Japan and has been run by the same family since 1141. The brewery's date is based on the oldest written records of sake brewing in Japan. Sudo Honke has been continuously operating for so long that there are still historical remains on the property.
According to Sudo Honke, which was founded by the Sudo family, the founders of the brewery were samurai warriors who had a mission of revitalizing the local economy. While Sudo Honke is 878 years old and steeped in tradition, the brewery has made a few modern changes, such as selling aged sake for the first time in 1973. In 1995, Sudo Honke first exported its sake to the United States.
Did You Know?
Sudo Honke is a very small brewery and only makes about 800 "koku" (the traditional unit of measure for sake, which is about 180 liters) each year.
OTHER POSTS YOU MAY BE INTERESTED IN