When it comes to summer, who doesn't get excited about barbecues? It's the time when we can throw our inhibitions and diet out of the window. And if you are someone who loves barbecues or is planning to travel somewhere that serves the best-barbecued food then make sure you read this article till the end. There are several places in Texas that serve mouth-watering BBQ dishes all year round.
Whether it's brisket, ribs, pulled pork, or chicken wings – there is something for everyone. Let's take a look at 10 of the oldest barbeque destinations in Texas which will leave your taste buds craving for more.
10. Central Texas Style Barbecue
Year Started: 1969
Founder/Current Operator: Ruth LeClere
Location: Pearland
Signature BBQ: Hickory smoked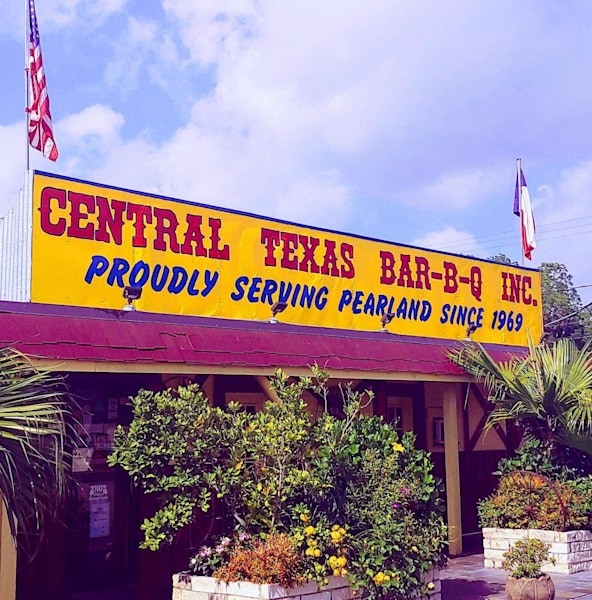 photo source: Grubhub
One of the oldest continually running companies is Central Texas Barbecue, located in Pearland, a Houston suburb. Since its doors first opened in 1969, Central Texas has maintained its position as a steadfast local favorite in the tiny city, despite recent competition from Killen's.
Banana pudding is a unique delicacy in Central Texas, where the pork is hickory smoked.
The little BBQ restaurant has long been an ally of the neighborhood, even providing free bread and clean water to residents after Hurricane Harvey.
---
9. Cooper's Old Time Pit Bar-B-Q
Year Started: 1963
Founder/Current Operator: George T. Cooper
Location: Llano
Signature BBQ: The Big Chop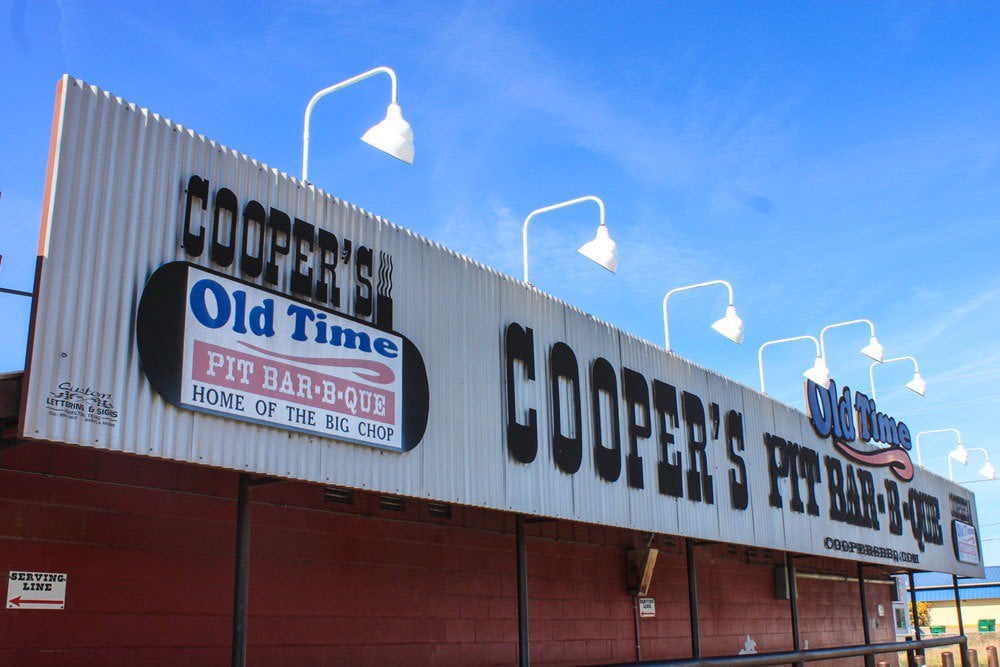 photo source: 101 Highland Lakes
Cooper's, a barbecue restaurant founded in 1963, is rumored to be a favorite of former Texas governor and president George W. Bush. Despite likely being the most well-known, the Llano site wasn't the first.
In Mason, Texas, the first Coopers store opened its doors in 1953.
The founder of the Cooper barbecue dynasty, George T. Cooper, began smoking pork in a pit in his Mason home's backyard in 1953. Ten years later, Tommy Cooper opened the Llano site.
Cooper's eateries may now be found all across the state in various places.
---
8. Angelo's BBQ
Year Started: 1958
Founder/Current Operator: Jason George
Location: Fort Worth
Signature BBQ: Different varieties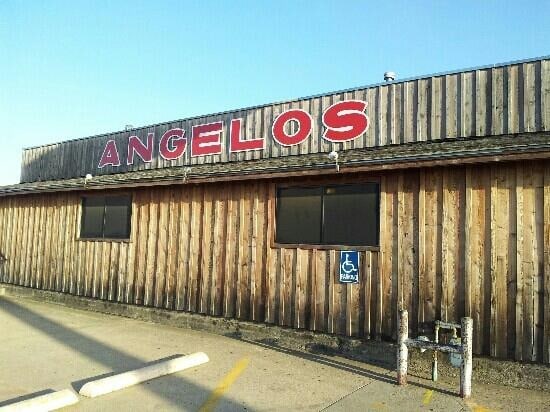 photo source: TripAdvisor
The finest description of this important aspect of Fort Worth residents' dining customs came from a Texas Monthly article.
Since opening in 1958, Angelo's has been the standard by which all newcomers are judged, despite the fact that barbecue businesses come and go.
Since its inception, Angelo's has taken great satisfaction in becoming one of Fort Worth's most well-known eateries. For parties, family meals, business get-togethers, and other events, Angelo's is a go-to place for takeaway.
The perfume of the George family recipes immediately transports you back to the welcoming settings that have been waiting for the devoted line of customers who consistently turn up for the past 50 years.
---
7. Louie Mueller Barbecue
Year Started: 1949
Founder/Current Operator: Wayne Mueller
Location: Taylor
Signature BBQ: Brisket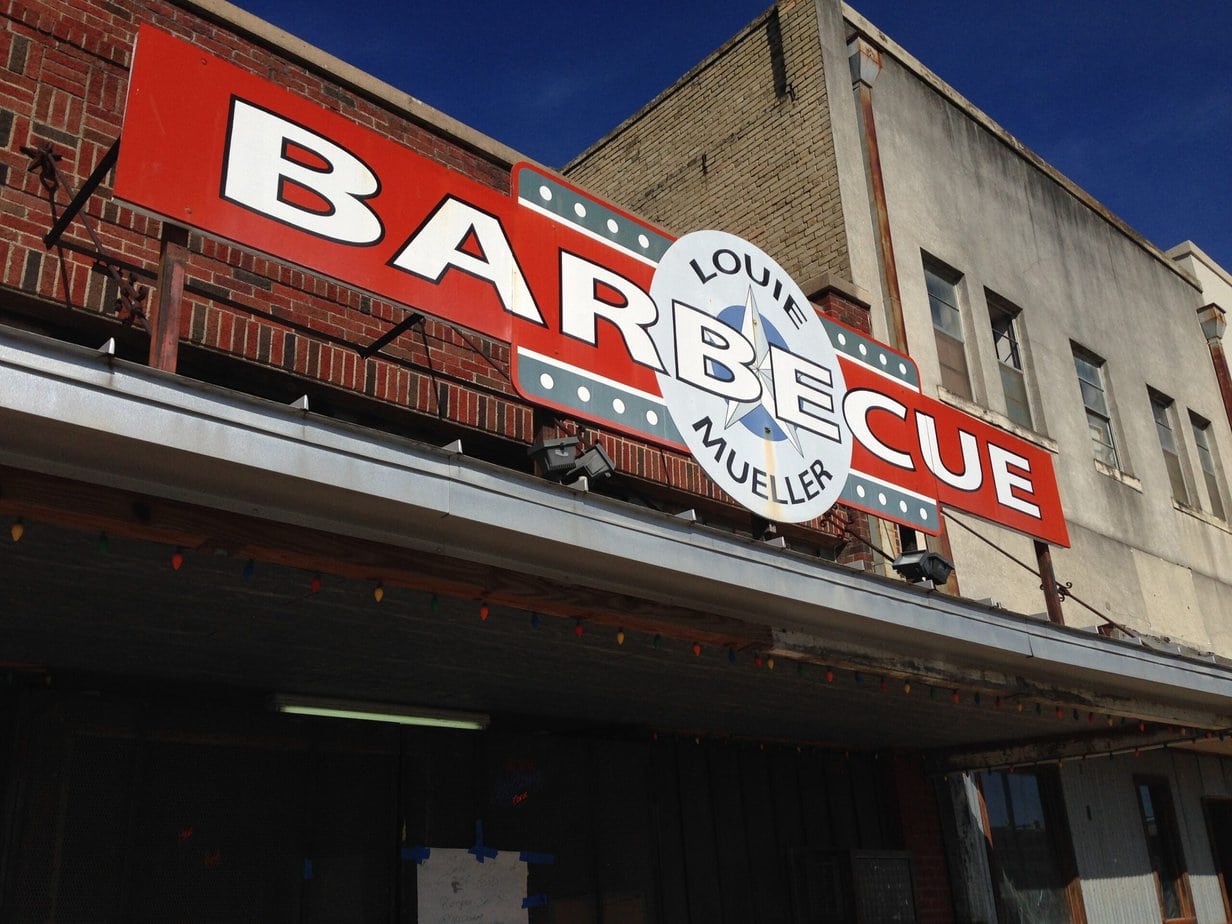 photo source: Wikipedia
The third-generation pitmaster Wayne Mueller, who learned the trade from his father Bobby Mueller, is in charge of continuing the family heritage of mouthwatering Texas barbecue at Louie Mueller.
The restaurant was founded in 1949 and has been dubbed "The Cathedral of Smoke."
The barbeque at Louie Mueller is still prepared mostly in the same manner as when it originally began. Undoubtedly, their most popular menu item is their brisket.
The attention to detail and commitment to producing the greatest BBQ in Texas (and, let's face it, the world) remain the same, despite the fact that the menu may have slightly changed from the BBQ restaurant's early days.
---
6. Pizzitola's BBQ
Year Started: 1935
Founder/Current Operator: John and Leila Davis/Jerry Pizzitola
Location: Houston
Signature BBQ: Brisket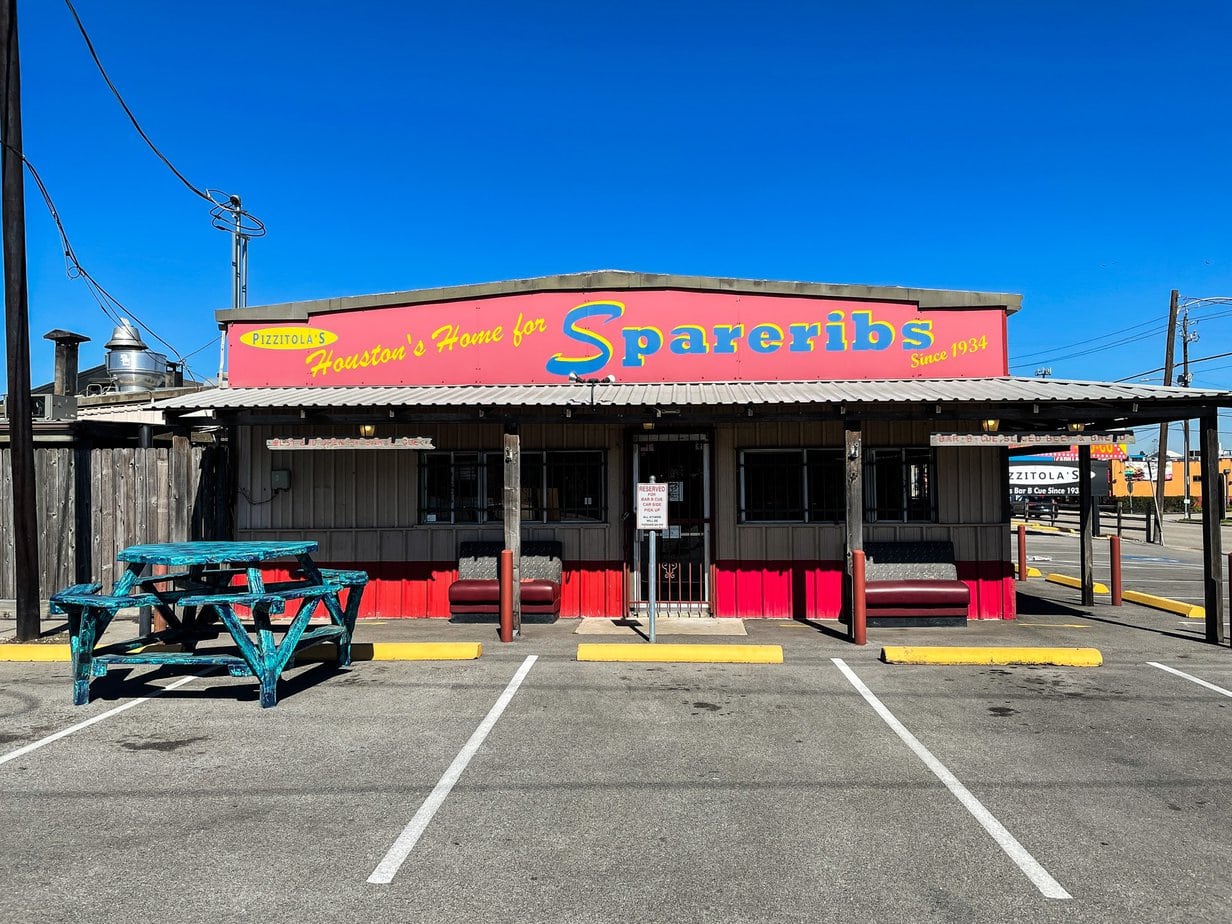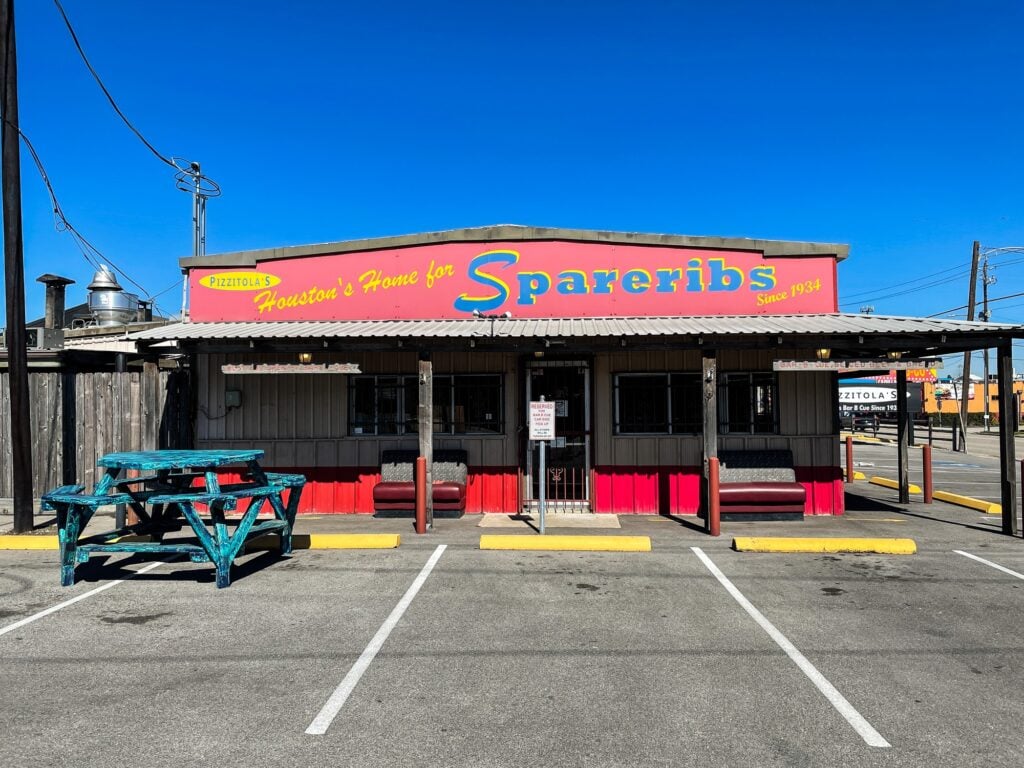 photo source: Houston BBQ Guide
The oldest restaurant serving barbecue in Houston is Pizzitola's. John and Leila Davis, an African American husband and wife team, opened Shepherd Drive Bar-B-Q in 1935; Jerry Pizzitola purchased the establishment in the 1980s and has been known by his last name ever since.
The delectable barbecue is now prepared by pitmasters Carlton Gould, David Reynosa, and Jose Estrad. For their flawlessly cooked ribs and luscious, tender brisket, Houstonians frequently visit Pizzitola's. Pizzitola's works a little differently from more recent barbecue restaurants because it is one of Houston's older eateries.
It is open for lunch and supper and continues to provide traditional, cloth napkins, and sit-down service.
---
5. Black's BBQ
Year Started: 1932
Founder/Current Operator: Black Family
Location: Lockhart
Signature BBQ: Different varieties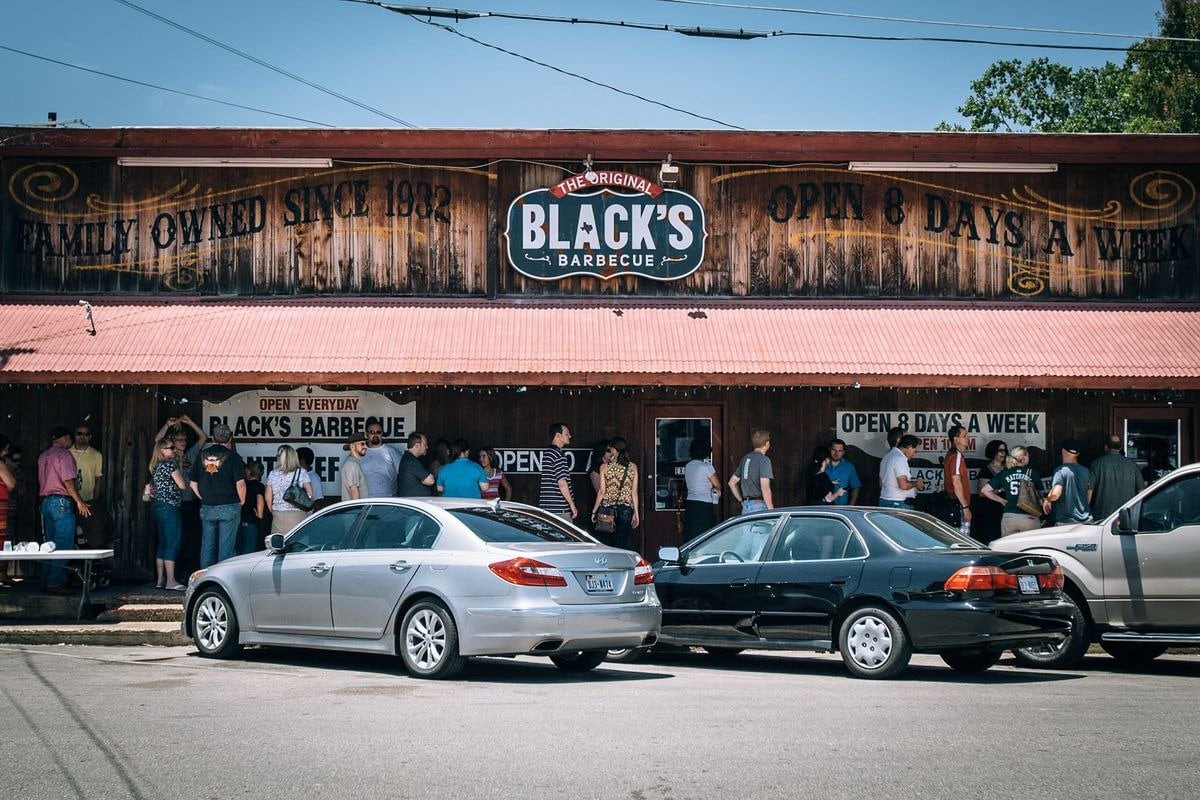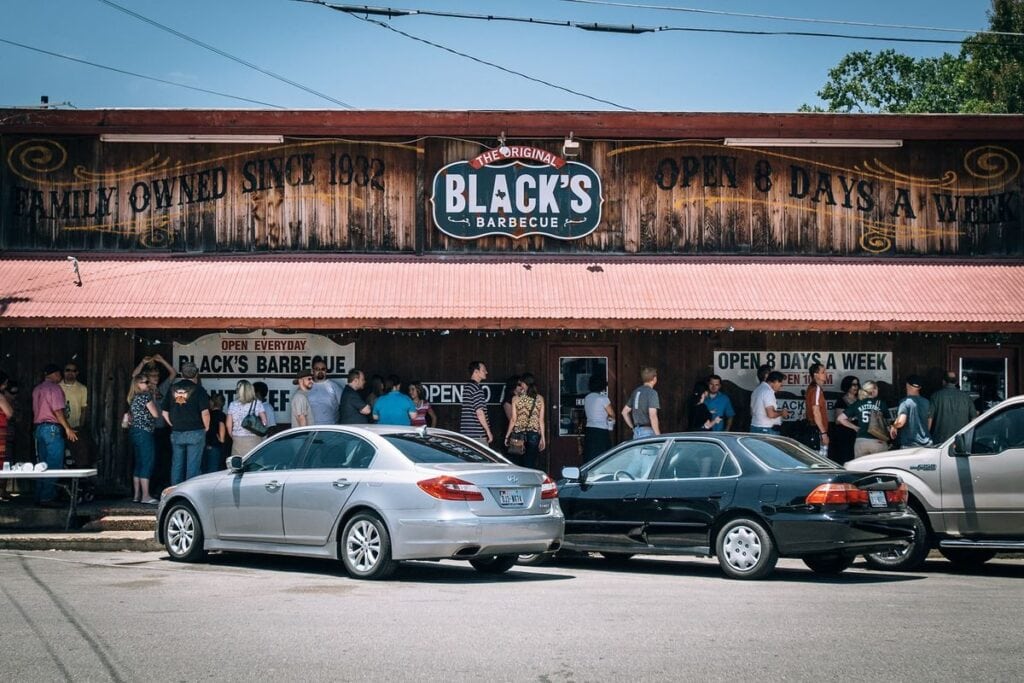 photo source: Eater
One of Texas' most well-known barbecue restaurants is Black's. The first Black's restaurant opened its doors in 1932 in Lockhart, the epicenter of Texas barbecue. Austin just welcomed a second site.
The Black family has been making barbecue for four generations, filling the bellies of hungry Texans while competing successfully in Lockhart.
Black's BBQ has grown throughout the years, now having four sites in Central Texas where customers may dine in their dining rooms.
When you visit their restaurant, you are transported back in time. The air is filled with the odor of brisket and people chatting with one another while phones are put aside. You genuinely experience a sense of belonging and family.
---
4. Vitek's BBQ
Year Started: 1915
Founder/Current Operator: William Martin Vitek
Location: Waco
Signature BBQ: Gut Pack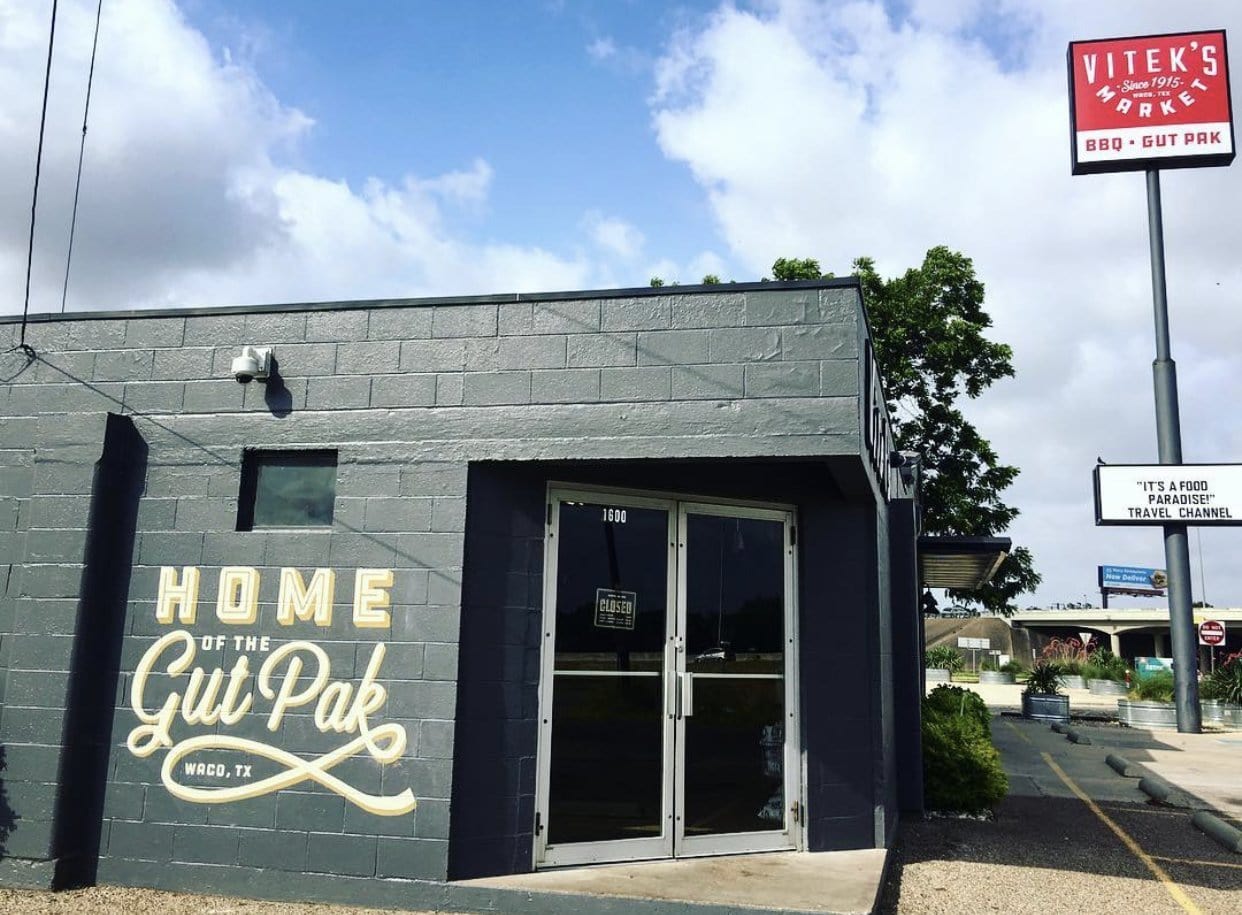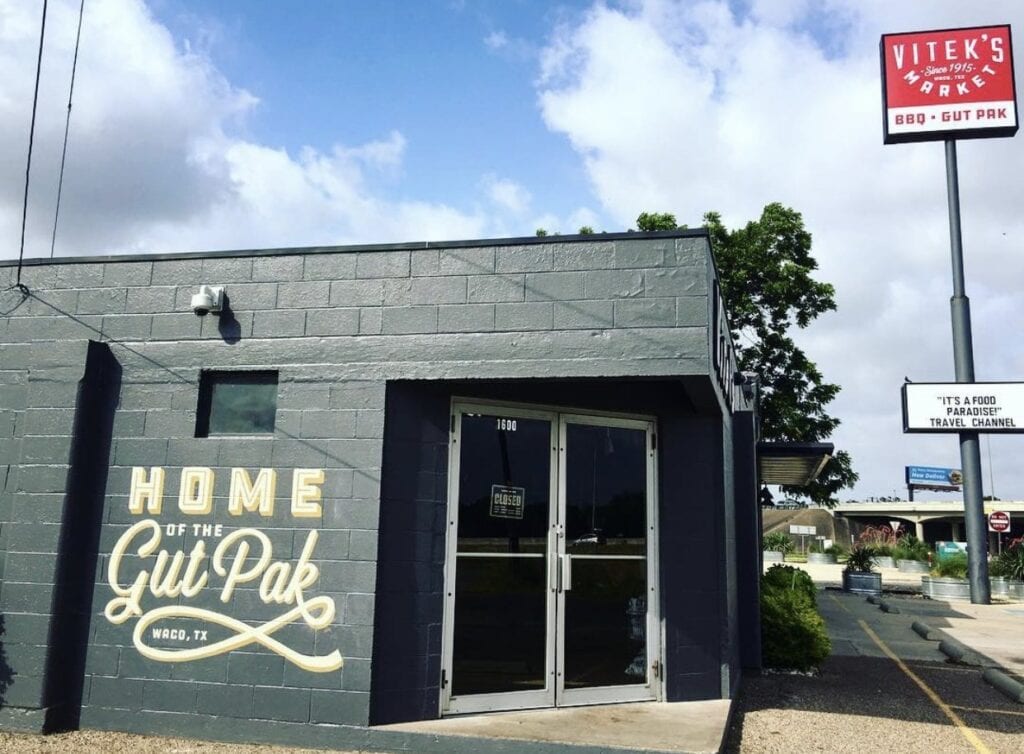 photo source: Twitter
In Granger, Indiana, a grocery shop called Vitek's originally opened its doors in 1915. The barbecue industry made sense since William Martin Vitek, the founder of Vitek was a butcher. Over the years, the company was passed down, and it now functions as a combination grocery store, butcher shop, and lunch counter.
In the 1970s, Vitek's grandson converted the grocery shop into a full-time BBQ restaurant. A popular dish at Vitek's is the "Gut Pak," which consists of Fritos, chopped brisket, sausage, beans, pickles, onions, and jalapenos.
Although the Waco of today is noticeably different from that of the restaurant's early years, Vitek's is evidence that innovation, customer care, and mouthwatering barbecue have in fact not changed.
---
3. Patillo's Bar-B-Q
Year Started: 1912
Founder/Current Operator: Patillo Family
Location: Beaumont
Signature BBQ: Grease Balls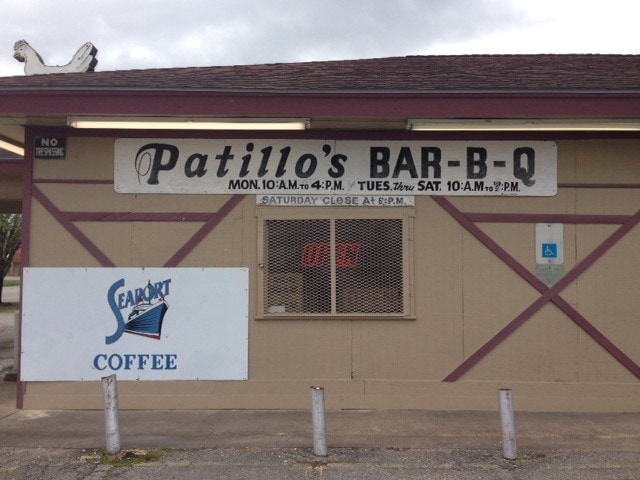 photo source: Texas Monthly
The original restaurant, which Frank "Little Jack" Patillo founded, debuted in 1912. Patillo's has since inhabited almost a dozen sites, including the current storefront, which first opened in 1956.
The Patillo family maintained the company during the 1950s and segregation by maintaining a separate dining room space in the back for blacks.
It was a commercial choice that was timely. In addition, black residents in this region at that time seldom ever had the money to purchase the connections.
The restaurant's signature house-made beef "juicy links," which are the only Patillo's dish to use brisket meat, are undoubtedly its biggest claim to culinary renown.
According to Robert, Patillo employs a formula for these well-known links that was likely developed in Beaumont before the company ever existed. These beef links, which are created entirely from scratch by Patillo's, are often produced at a time and only last for a few days.
---
2. Kreuz Market
Year Started: 1900
Founder/Current Operator: Schmidt Family
Location: Lockhart
Signature BBQ: Smoked meats on brown butcher paper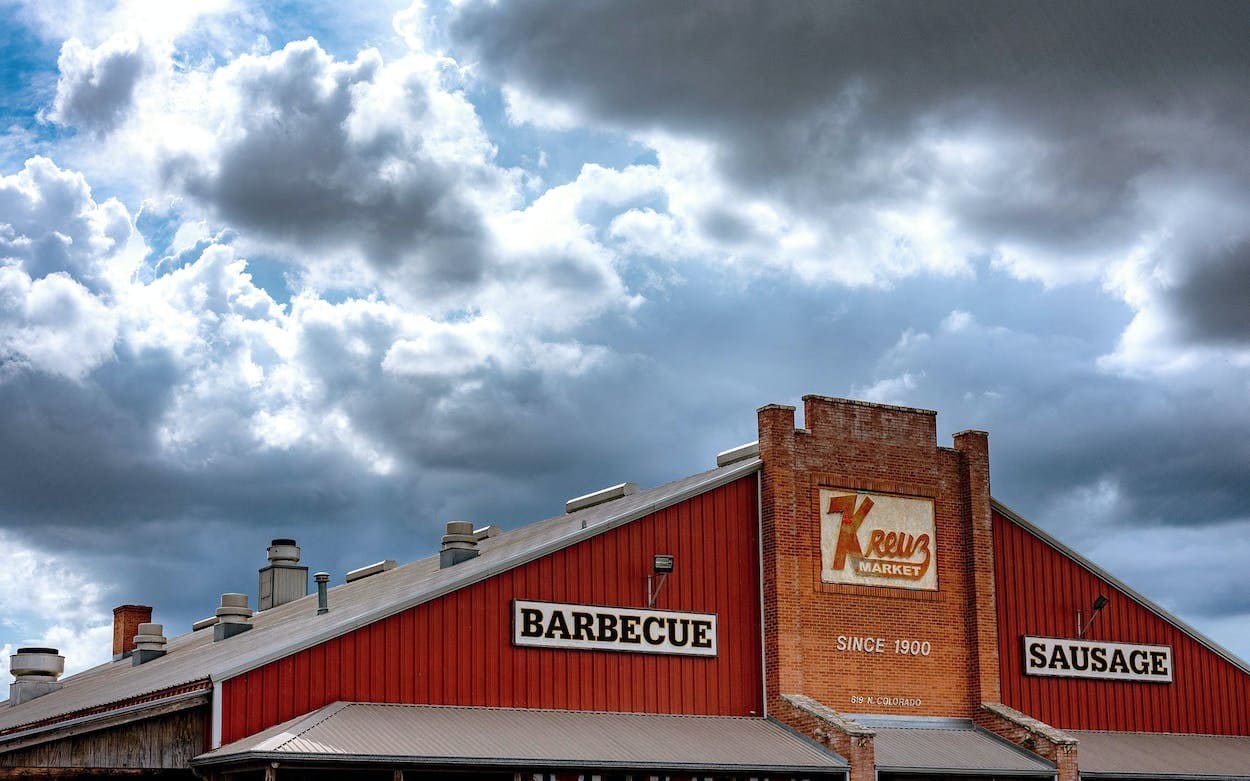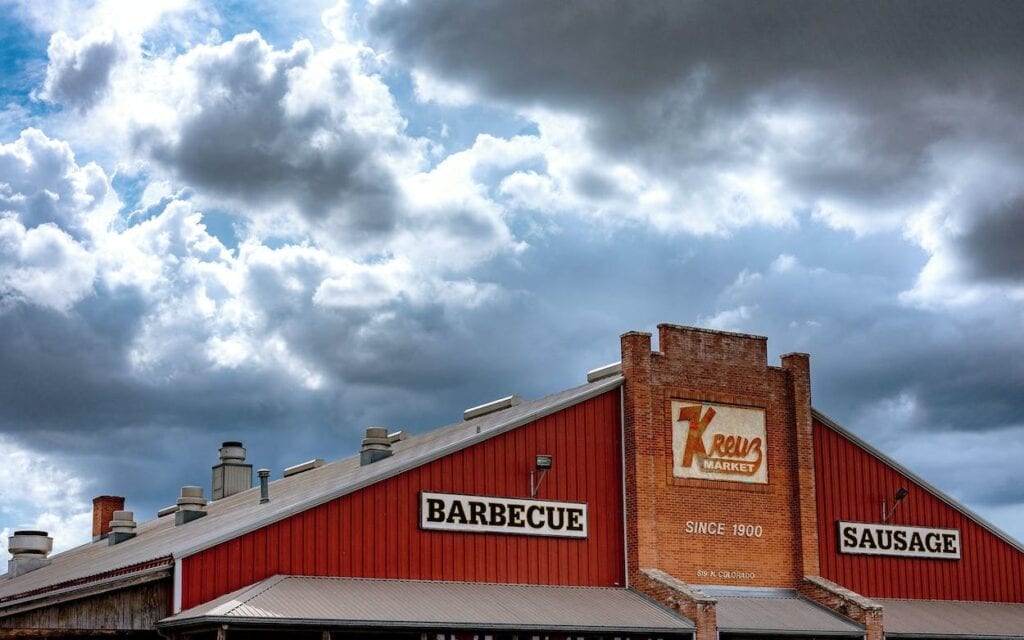 photo source: Texas Monthly
Kreuz Market, which was first established in 1900 as a grocery shop, has grown to become one of the most well-liked smokehouses in the Lone Star State. Without using knives or forks, people often consume the sauce-free smoked meats from Kreuz.
In their 117 years of business, the Kreuz custom of serving smoked meats on brown butcher paper has remained constant.
Since 1948, when it was acquired by Edgar Schmidt, a worker at Kreuz, the company has been owned and run by the Schmidt family.
---
1. Southside Market & Barbeque
Year Started: 1882
Founder/Current Operator: William Moon/Bryan Bracewell
Location: Elgin
Signature BBQ: Sausages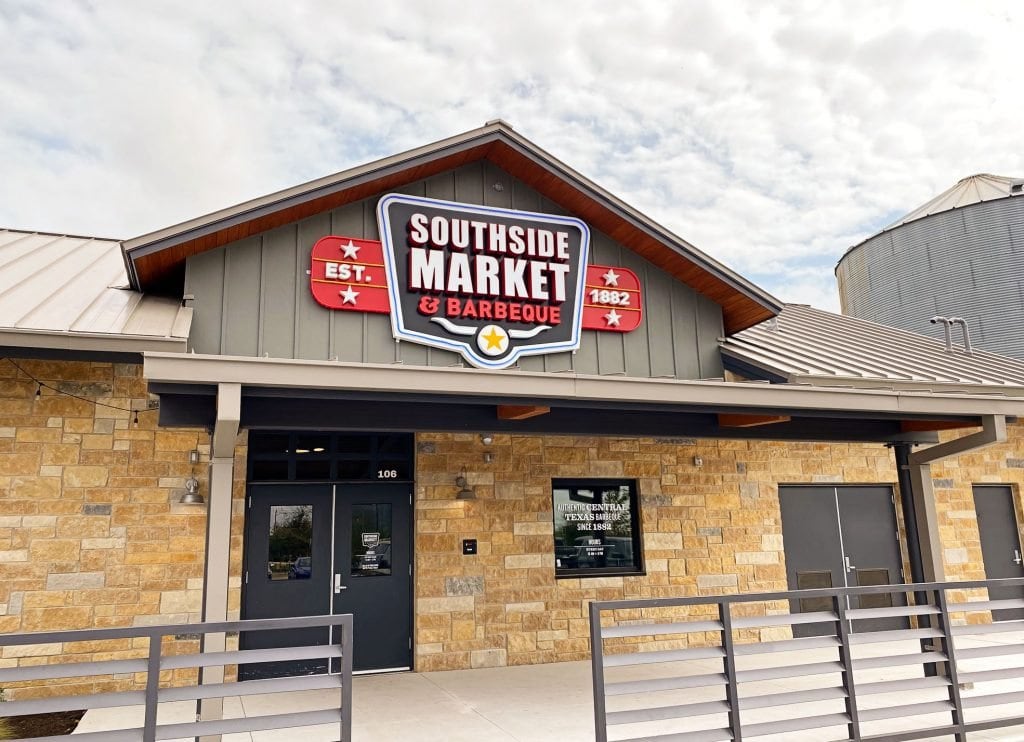 photo source: Round The Rock
The oldest barbecue restaurant in Texas, Southside Market & Barbeque in Elgin, is well-known for its mouthwatering sausages and meats. You may purchase your own meat to prepare at home at Southside and have a real Texas barbecue there.
When founder William Moon sold meat to his neighbor door to door in 1882, the company's history can be traced back more than 135 years.
Four years later, Moon built his first brick-and-mortar business, which has been running constantly ever since. It was acquired by the Bracewell family in 1968. Currently, the company is owned and run by pitmaster Bryan Bracewell.
OTHER POSTS YOU MAY BE INTERESTED IN